Social media is, without any doubt, one of the most dynamic branches of digital marketing nowadays.
The social landscape is changing at a rapid pace, as new features are added, algorithms constantly evolve, and social platforms increase or decrease in popularity.
Keeping up with the latest social media best practices becomes necessary for every social media manager that wants to thrive in the digital world.
In what follows, we will look at the most important social media best practices that any marketer should know for a performance boost in 2023.
Let's dive in!
Social Media Best Practices for 2023
1. What is a social media best practice
2. How to establish your social media best practices for 2023
3. Best social media practices for different social platforms for 2023
1. What is a social media best practice
When it comes to success in the digital marketing world, there is no fixed recipe. Some of social media best practices serve as lessons that help you learn what specifically works for you.
To grow your brand, you need to establish a plan with down-to-earth goals that could drive your progress.
A list of best practices for your social media strategy relies on small insights and tricks that make up for a bigger result: your brand's evolution.
2. How to establish your social media best practices for 2023
Laying  the foundation for your business from scratch and developing its marketing plan on all social media  platforms is not an easy job. Maybe only if you are a magician.
However, you can learn how to become a social media wizard by implementing the best practices for 2023.
I like to say that real magic is not an illusion, but an effort which comes with a spark and I think that suits to every aspect of our lives.
This step-by-step guide will help you discover what your social media best practices should look like in order to register brand growth in 2023.
2.1. Find out who is your buyer persona
Starting afresh means having a wide range of opportunities and directions to choose from. After you set your goals, a pretty obvious step when you are new into your industry, you need to find out who your buyer persona is.
Keep in mind the fact that your goals need to be attainable and, even if you can't wait for the destination, you still have to enjoy the ride up that mountain top. Success is not an easy ladder to climb.
When you use your resources to find out who will buy your products or services, who are the people interested in your industry and niche and what wishes they have, you will be able to design a product and sell it to fulfill people's needs.
How satisfying is that? Learning more about your audience, prospective clients and leads via demographics available on analytics tools, you get the chance to maximize the value of your work.
Depending on the social media platforms you use, your buyer persona may change from one channel to another. Make sure you perform a thorough research to know how to address your customers on every social media network.
2.2. Tell your story
This is not about inventing a story to trick people into buying your products. On the contrary, this is your opportunity to tell a no-salesy story about your evolution and how your brand started.
A raw and unedited story about your beginning in the business world will make customers and prospective clients empathize with you.
And when you establish a strong connection with people, it will help you increase lead generation and brand awareness.
If you appeal to their emotions and share one of your experiences, people will be there to support your business.
2.3. Post diversified content
Another social media practice to take with you in 2023 is about the diversity of content. We know that we like what's easy and comfortable and familiar, but sometimes skipping the routine makes you feel refreshed.
The same happens with content. When you change between the types of content you use and always surprise your audience, they will gladly accept your innovative ideas.
What's new is always more attractive and boring, old ways of doing marketing.
If you have social media accounts on every platform, you should put your creativity at work when it comes to expressing the same idea or concept in different ways.
Do not copy - paste the caption from Facebook posts and add it to your LinkedIn content.
Mind the tone of voice and the audience. People don't generally fall for the same content on different channels. And you wouldn't want your engagement and ROI to decrease.
Invest time, energy and creativity into your content and the outcome will be overwhelmingly fulfilling, when your brand recognition expands.
2.4. Develop a social media calendar
An organized agenda cuts down on the stress level, especially when you, as a marketer, feel like you're wearing a lot of hats.
By establishing the order in which you complete your tasks and schedule your content, your work will be more efficient. Having a great team that waltz through as you tell them is really a blessing for a marketer.
A great team helps you have a clear idea about your planning. Scheduling content encourages you to look at the bigger picture and widen your perspective for your marketing campaign.
That is why you should confidently use a social media calendar to pin all the important events and prepare some content for them ahead of time.
You know what they say: the early bird catches the worm ( I really love old sayings, sue me).
If you don't know whether you are posting too much or too little, you should take a look at how your competitors are handling their social media calendar.
Taking some notes after spotting their mistakes and sweet spots can help you become better than them at planning your social calendar.
Post according to the times your audiences are most active on platforms. Find a pattern and use it to your advantage.
2.5. Have specific content strategies for each social network
Going back to the idea that on every social media platform you might have a different audience looking at your posts, you learn that you need different content strategies.
Adjusting your overall content strategy to suit your audiences on every social channel is not an easy task.
It requires time and patience to express the same campaign idea in five or six different ways, looking at your products and services from different angles.
Don't ever cross-promote your content between social media platforms even if you want to deliver the same message.
It's better to record different videos and take pictures from different angles before sharing them online.
This is one of the social media best practices you can implement in 2023, since it will help you adapt, expand and allow your brand to behave like a chameleon to suit the masses.
Firstly, see what your Facebook followers like about your content. Is that the same with what your TikTok followers want?
If not, you need to develop different strategies to promote your brand for these social platforms.
This may be challenging, but also helpful since it tests a lot of your abilities as a marketing team. Working on social content for different platforms will help you expand your horizon to cater everyone's tastes.
2.6. Upload more videos into your social platforms
Since this year's users' favorite, when it comes to content types, was video, you should clearly do more of that in 2023.
Developing specific video content for every social media platform will surely drive the engagement rate, reach and video views to new highs.
In the online world, due to the narrower attention span, people tend to be more attracted to videos.
The video completion rate can increase if you post short videos which have a powerful impact, with a funny or inspirational twist.
Since TikTok gained so much popularity in such a short time period, you need to be more confident about your video content on all social platforms. Instagram and LinkedIn are slowly catching up, trying to keep their users interested.
Moreover, users like to see videos which are less edited, natural, that tell a story with which they can empathize.
Eye-candy videos that are not too salesy will, ironically, help you sell more products.
Your videos should tell prospective clients how your products and services are going to solve their problems. That's your mission: to make them happy.
2.7. Conduct a social media audit
This tip is useful after you have already let a marketing campaign unfold and want to see what impact it had on your audience, but also on the industry overall.
Keeping an eye on your brand's evolution helps you learn what changes it may need. For this, you should perform a social media audit quarterly or yearly to see progress.
To perform a social media audit, you need a specialized tool to measure your metrics on every social platform that will help you alter your strategy and set new goals.
The results you have obtained up to a point can mold your future campaign into a better one, offering users exactly what they expect you to bring on the market.
2.8. Perform social listening
After checking social media metrics like engagement, CTR and video views, it's time to focus your attention on your audience and what feedback they have.
One of the best practices in social media for 2023 is to closely analyze what users say about your brand when they think you're not looking.
The way they express their experiences with your products and services can help you shape your customer service and future launches.
Regardless of the type of reviews you get, you should always be respectful and offer to help, trying to solve customers' queries ASAP.
Through social listening you will also be the first to learn about the latest trends you could implement into your marketing strategy.
Social listening and monitoring helps you keep tabs on your audiences' honest likes and dislikes about your brand.
Your job is to make unsatisfied customers change their mind. Being proactive and ready to adjust is what will help you win at this.
2.9. Track on performance data
Since we're still talking about performance and how people see you from their perspective, you need to keep tabs on your social media analytics at all times.
This is one of the crucial social media best practices for 2023 that should not miss from your "to do" list.
Tracking your performance data with the help of a third-party analytics tool will offer you a broader perspective on how much your business has evolved.
A social analytics tool like Socialinsider can offer you in-depth insights on engagement, best posting time, top posts, demographics, reach, CTR and a lot more important metrics.
You should perform a thorough social media analysis at least once per year to see what changes you should implement to your content strategy.
Moreover, our analytics tool offers you the chance to compare your performance with the ones of your competitors to see what's your position.
This type of comparison helps you adjust your marketing game to increase your engagement.
2.10. Analyze your hashtags
If you have a posting calendar on all social media platforms, you should consider keeping tabs on the hashtags you use.
Implement your hashtags depending on the latest trends in your industry and niche. Even if on Instagram the maximum number of hashtags is 30, you should consider choosing three to seven hashtags.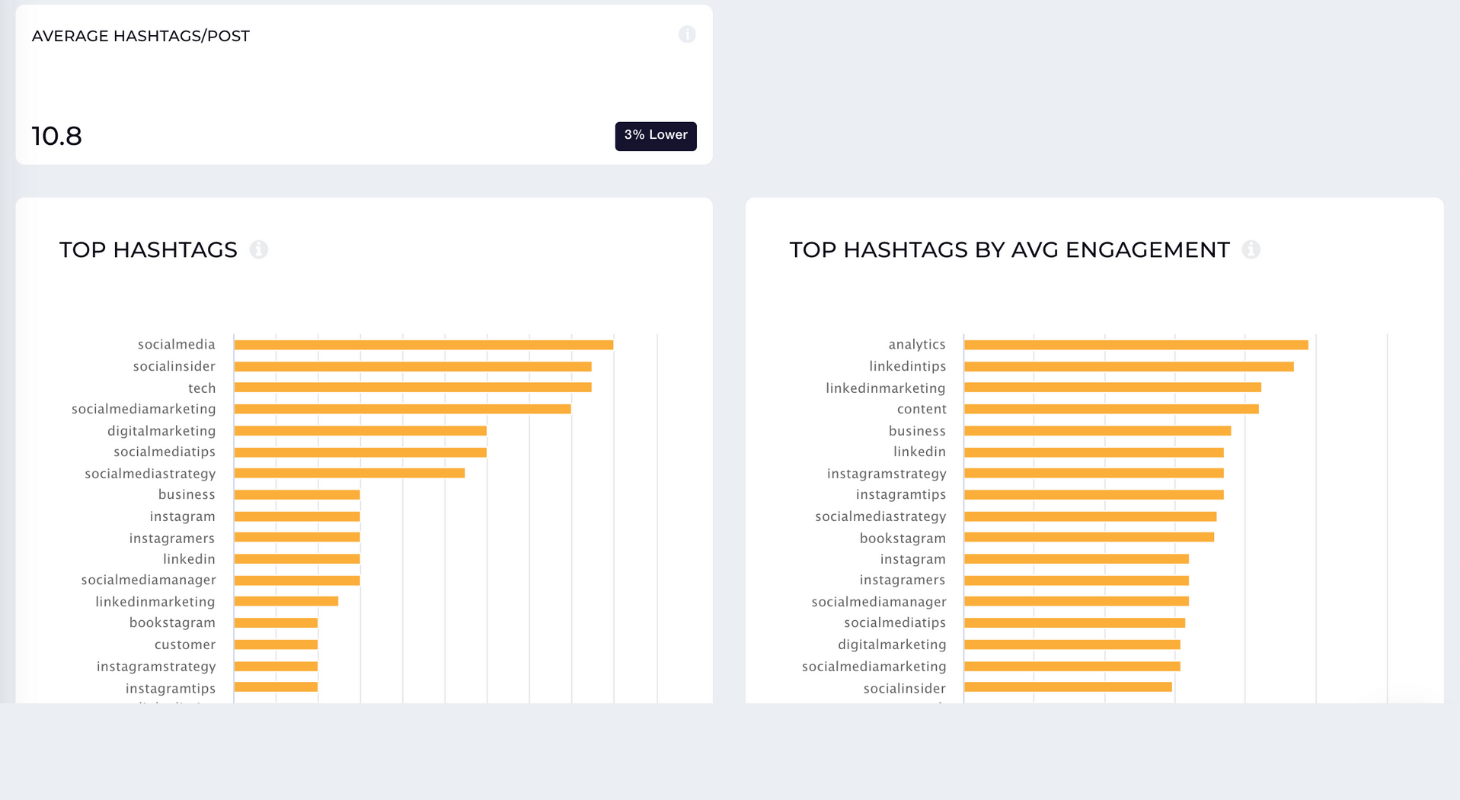 It is more important to add niched hashtags than to include a lot of words which are not necessarily connected to your post.
Speaking of which, your content and hashtags should have the same focus. You cannot post about your latest marketing campaign and add the #ootd hashtag only because it was popular at the moment of posting.
Another important tip is to not include the same hashtags for two different posts. Use branded hashtags to increase brand awareness and challenge users to use your campaigns' hashtags to gain more visibility in your industry.
2.11. Research your influencers
A crucial social media practice for 2023 is to closely research the influencers you want to work with.
When you decide upon an influencer, the first thing you should look at is whether their values align with your brand's values. Otherwise, you will not have an audience which shares the same interests.
And this means that their huge number of followers will simply disregard your content, since it's not aligned with what they "assigned for" when following that particular influencer.
Metrics like engagement rate, posting frequency, and the overall evolution of the account should be top of mind when doing your influencer's research and analyzing various influencers' accounts.
However, the way brands do influencer marketing these days seems to shift more and more towards nano and micro-influencers, since they have targeted communities.
2.12. Get started with social media advertising
When you feel like your organic traffic is not enough, consider social media advertising as a last resort, to increase your KPIs.
By implementing an ads campaign on more social media platforms you increase your chances of reaching more users who do not know about your brand yet.
This way, you will also boost brand recognition, spreading the word about your products and services.
To start with, it's advisable to build a funnel that relies on awareness, consideration and conversion and build content which exemplifies each of these stages.
2.13. Ask customers for feedback
After you have converted your prospective customers into actual clients, it's time to ask for feedback.
This trick is one of social media best practices for 2023 to implement right away. When they start to use your products and services, the most important thing for you is to make sure they are happy.
If you get negative reviews, be polite and kind, offering your assistance immediately.
You might change a negative comment into a pleasant experience for your customer in a matter of seconds, if you come up with a quick fix.
Your clients' feedback has a constructive purpose, helping you design better products and services.
3. Best social media practices for different social platforms
Planning your social media strategy ahead of time is our favorite type of planning. It really doesn't matter your zodiac sign and you don't have to be a control freak to do it.
We know that a well-organized schedule is bliss. In what follows, we will offer you some useful social media practices for 2023 that could change your marketing perspective.
The data is retrieved from our latest Socialinsider studies.
Best practices for Instagram marketing in 2023
Instagram, which is in a tough competition with TikTok, tries its best to stay afloat, pushing more video content to users.
In 2023, Instagram algorithm will most certainly continue to favor more Reels, compared to other types of content.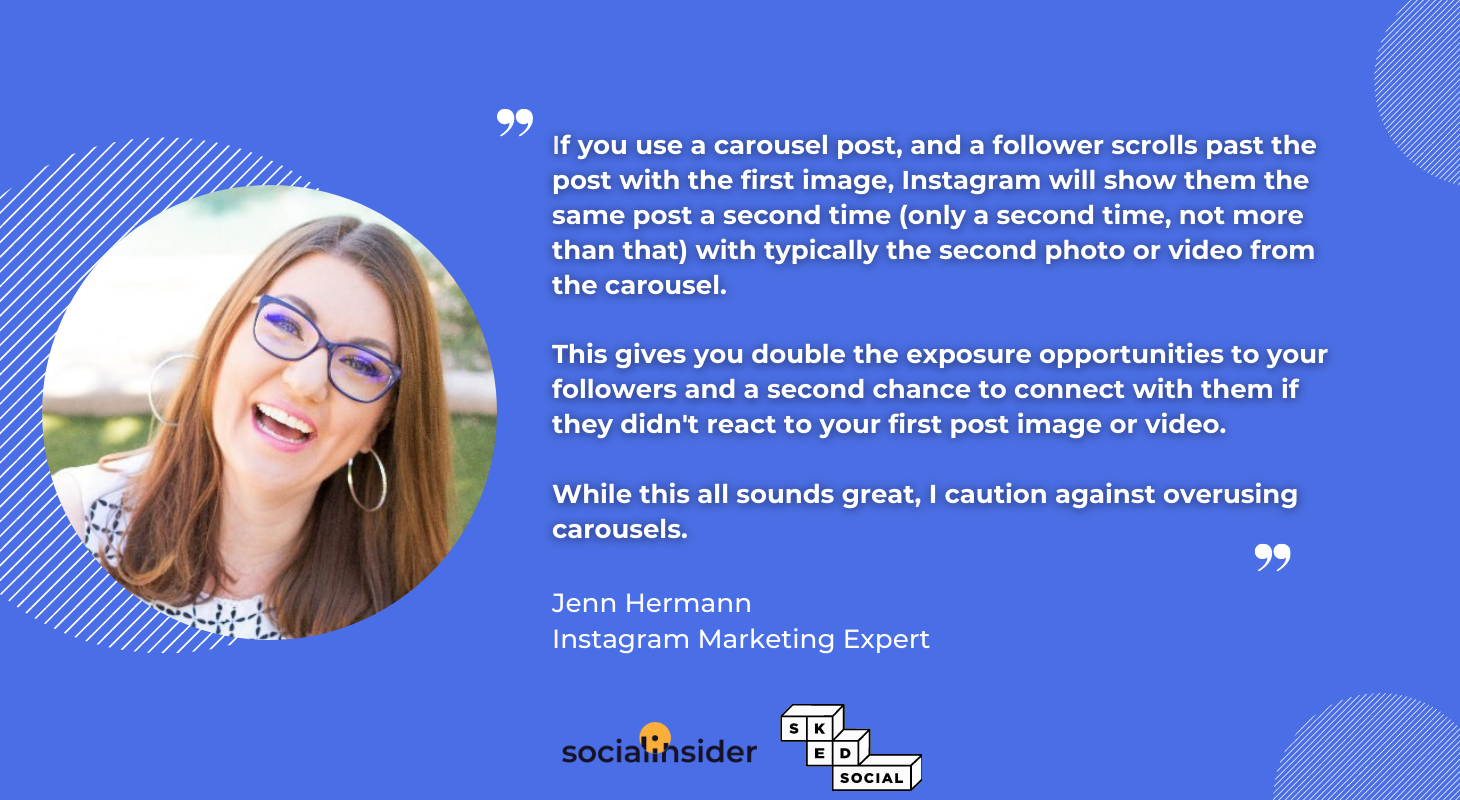 An analysis of 352.612 Reels helped us figure out that Reels are the perfect type of content to use if you want to go viral. It's no surprise that Reels are also the most engaging type of content.
By comparison, Instagram regular videos have a lower view rate than Reels. The study shows that regular videos have a view rate of 1.74% on average, Instagram Reels record an average view rate of 2.54%. Maybe this insight will help you consider developing more Instagram Reels.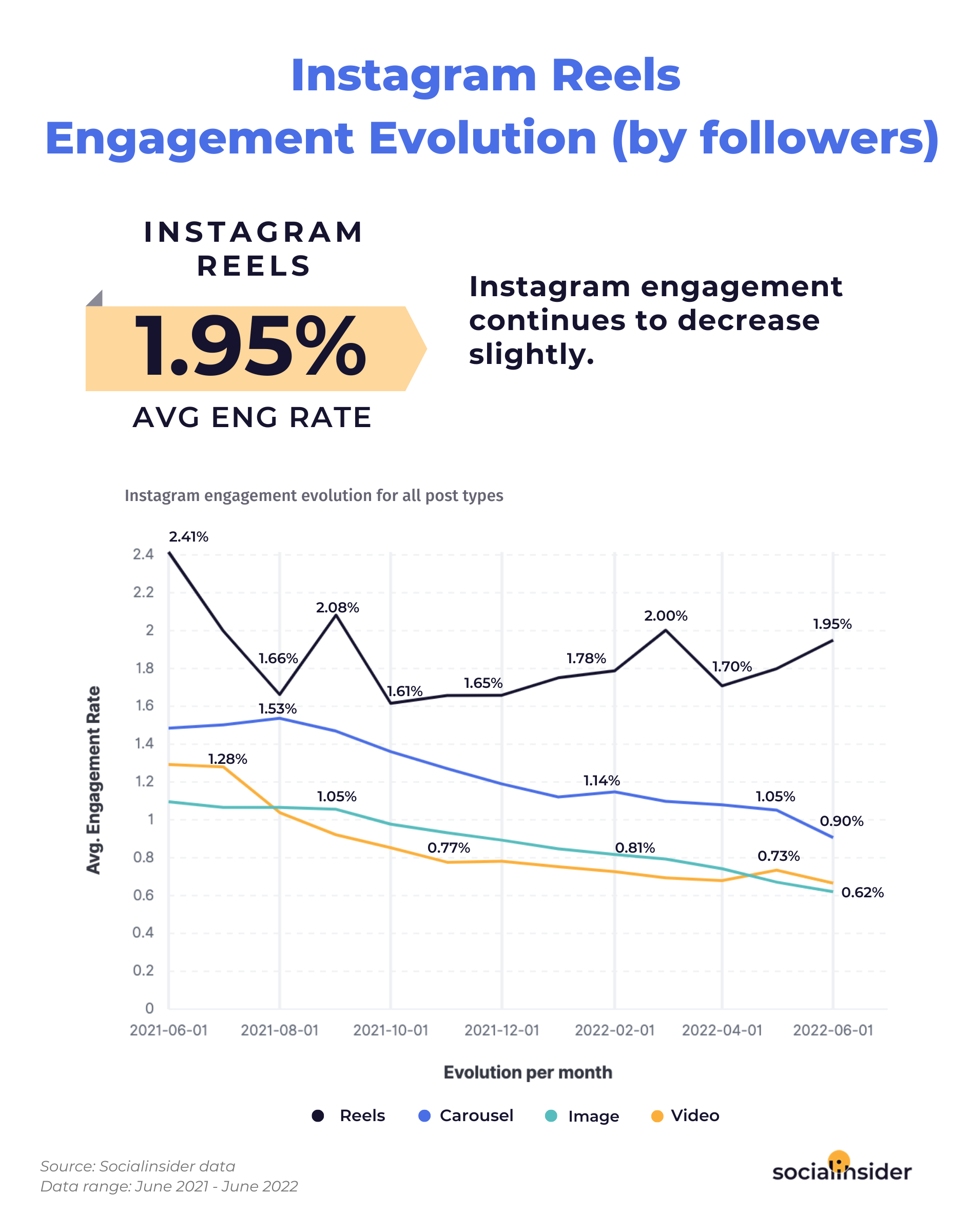 Here are a few more actionable insights that could help you when designing your content strategy for 2023:
Make Instagram the main social network in your content strategy, as the average engagement for one post is higher than Twitter and Facebook's engagement combined.
Use more carousel posts on Instagram for more engagement and likes. Use all 10 slides of a carousel to create a Story, and include a mix of videos and photos.
Post up to 5 Stories per day to ensure a retention rate of over 70%.
If your goal is to drive conversations, video posts receive the most comments.
Keep your captions short, under 10 words, but include many emojis to complement your point.
Make sure to include more videos into both your regular Stories, as well as your Story ads for higher CTR.
Best practices for Facebook marketing in 2023
Through its ads, group and large audience, Facebook can still hold its own among social media networks.
Due to its more mature audiences, many brands still heavily rely on Facebook marketing when they plan their social strategies and campaigns.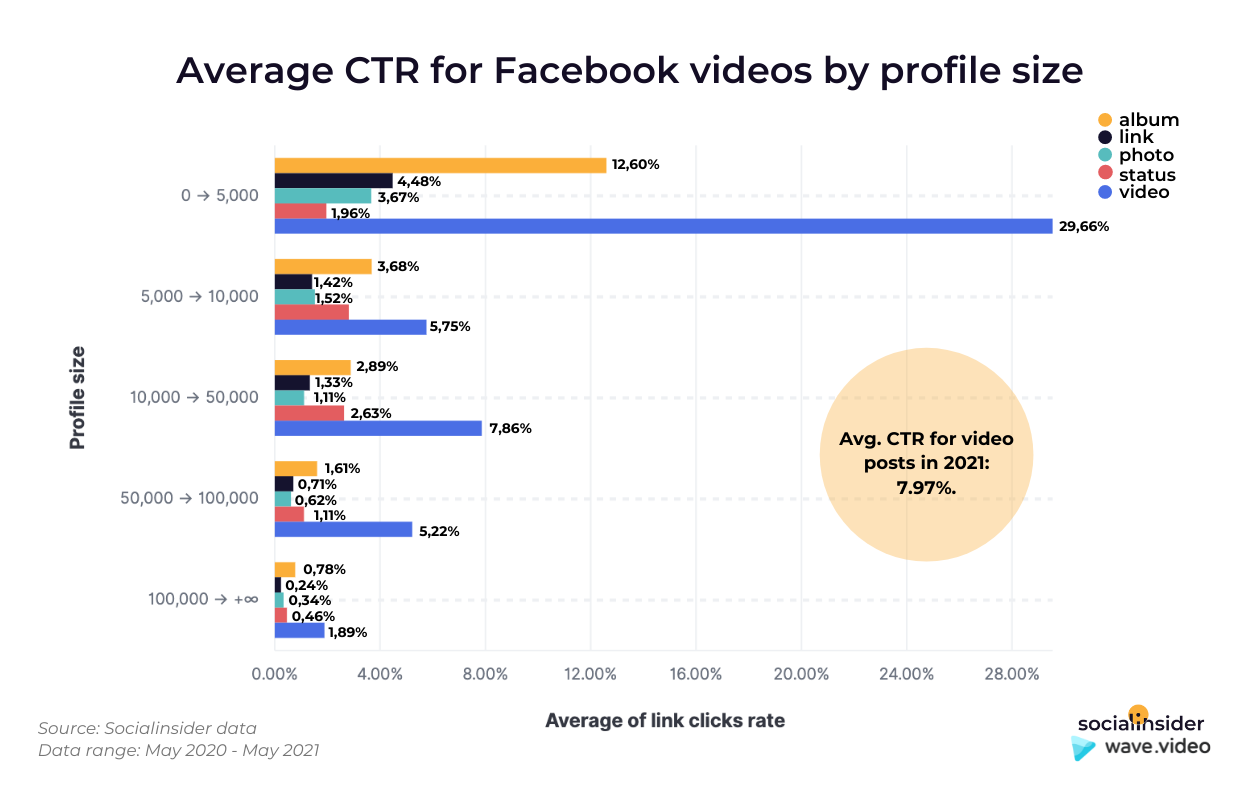 Even if the engagement rate on Facebook has dropped during the last two years, this social media platform is still popular among users who pertain to the age group 25-34 years old.
But before you move any further with those strategies, here are a few data-proven improvements you can make.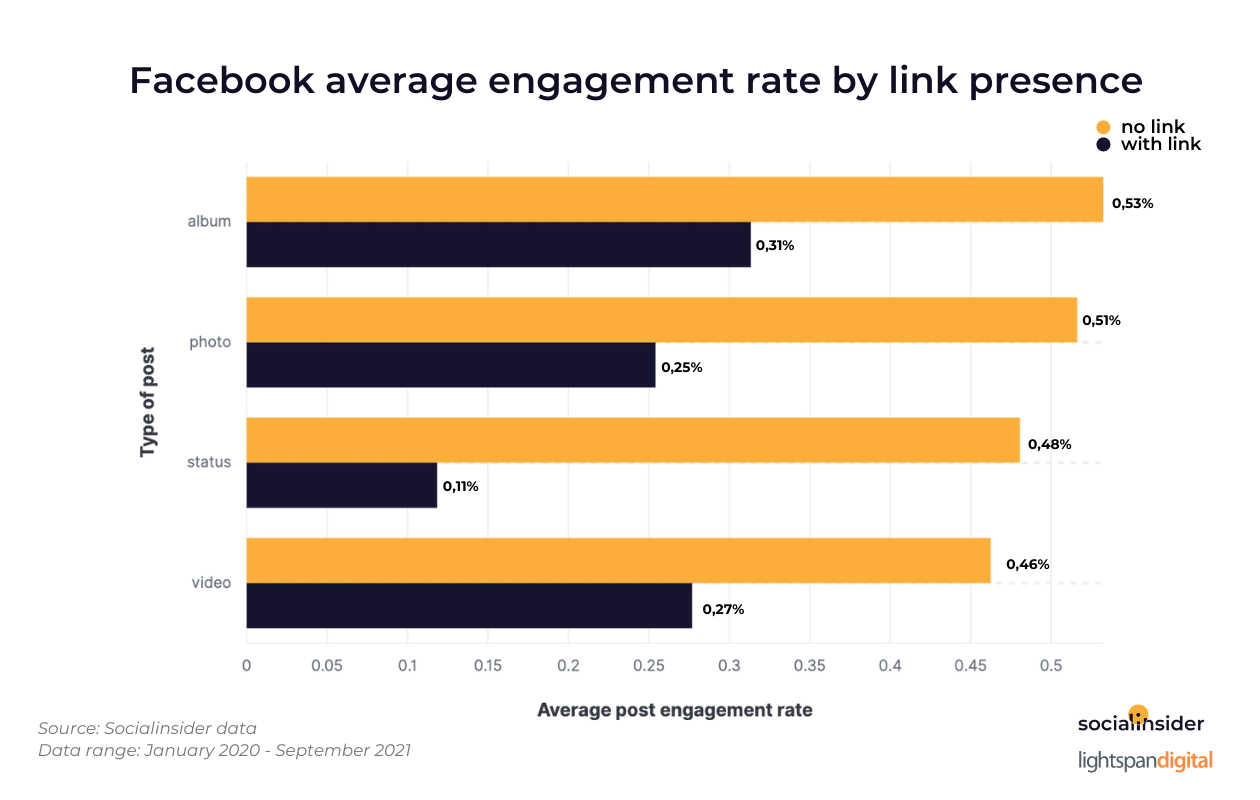 Post albums to get more likes, but use videos to drive conversations.
Opt for the vertical format in videos.
Use videos between 2 to 5 minutes to drive conversations.
Go live for over one hour to double engagement.
Place the majority of your ads on the Facebook feed, to receive the highest CTR, with lower costs per click.
Best practices for LinkedIn marketing in 2023
When it comes to LinkedIn, the social media platform for "serious business", marketers learned how to promote their brands to attract the masses who have an affinity for their industry and niche.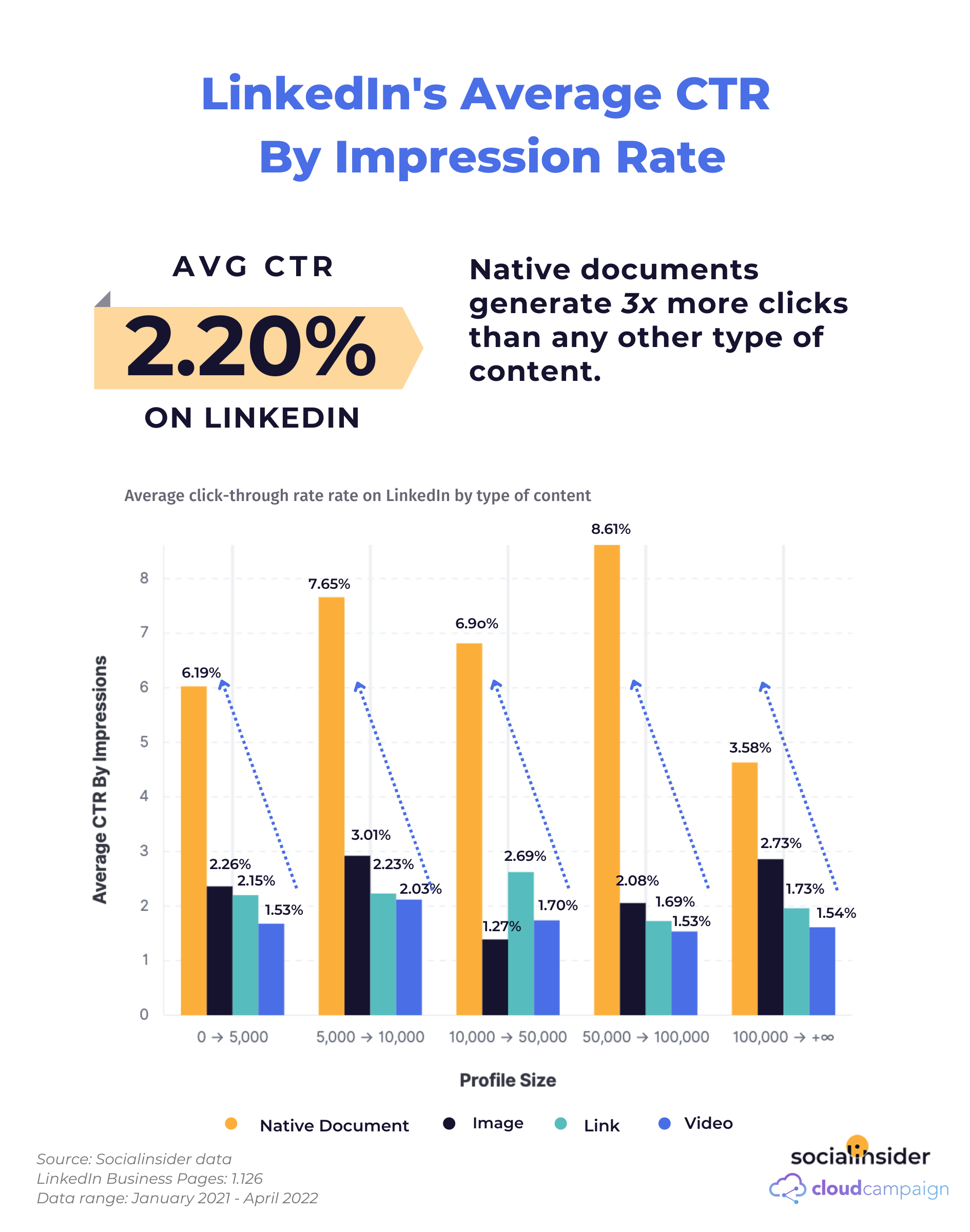 A recent study where we analyzed 141.474 LinkedIn posts showed in-depth insights on the preferred type of content on LinkedIn.
The important infos which can help you adjust your LinkedIn strategy rely on native documents.
The study shows that native documents generate 3x more clicks than any other type of content.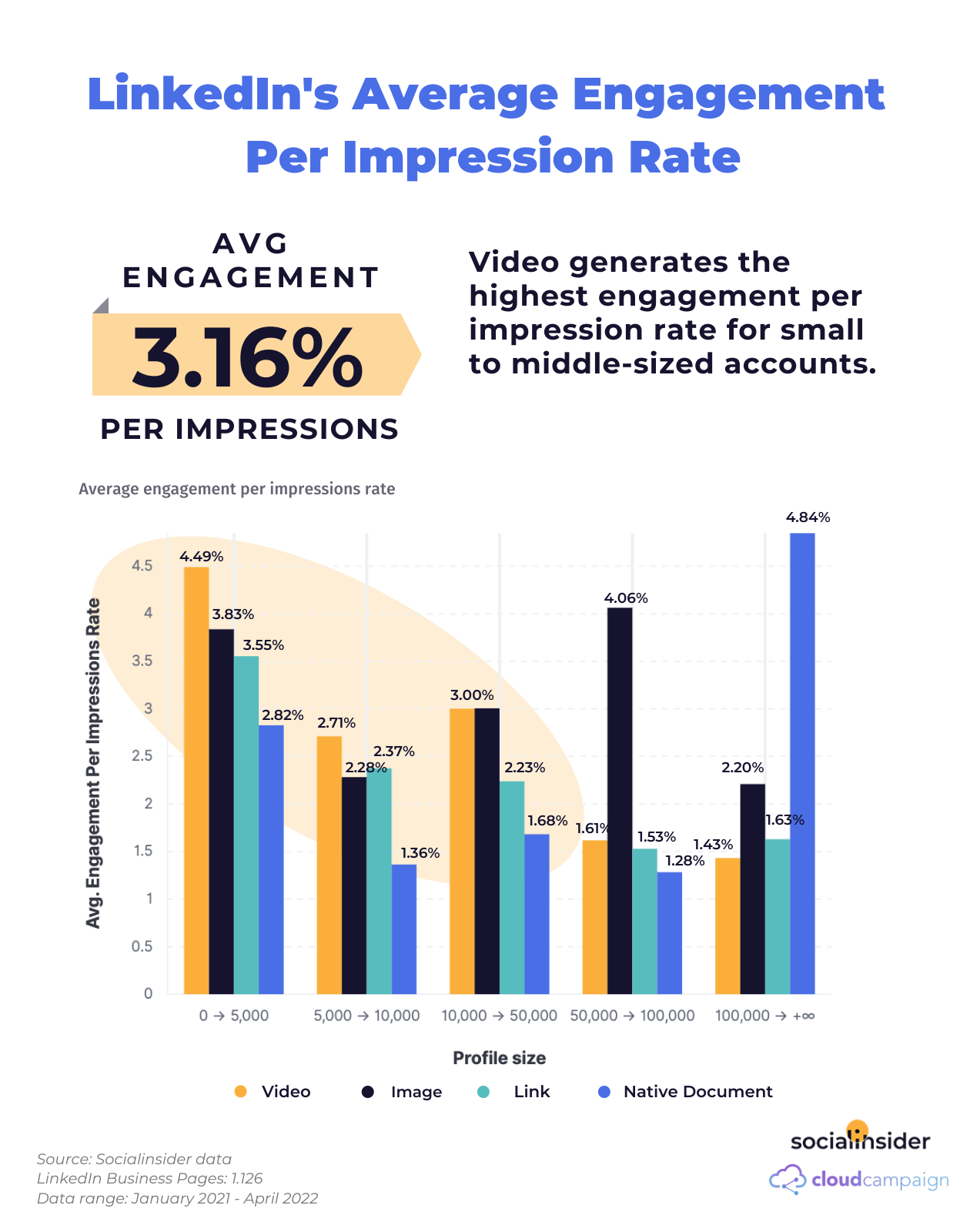 Moreover, videos generate the highest engagement per impression rate. This is a helpful detail which can push you towards creating more videos.
In 2022, LinkedIn's click-through rate across all types of content is located at an average of 2.20%.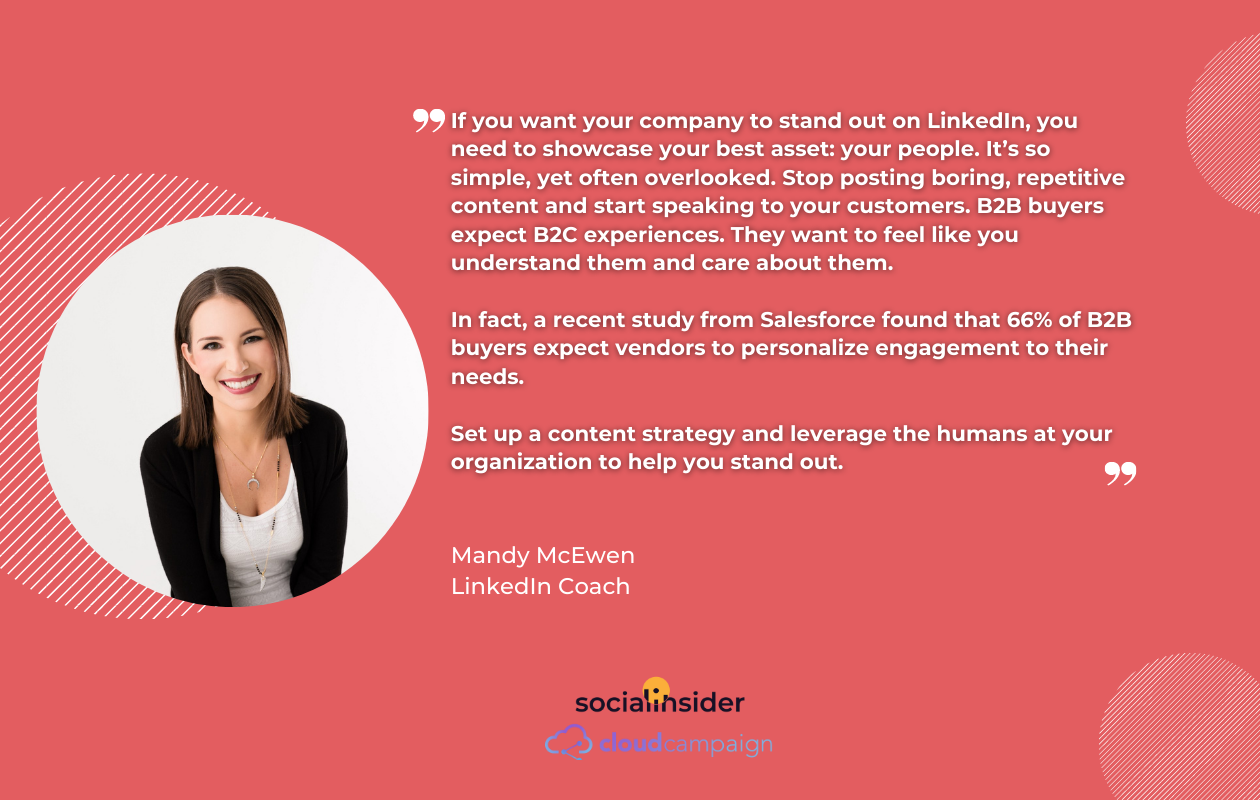 For the year to come, the average CTR might increase for your brand if you continue to post more of what your audience likes.
Another study about LinkedIn engagement which gathered data from 108.026 LinkedIn business posts showed that image posts attract more users and determine them to comment more, compared to other types of content.
Best practices for TikTok marketing in 2023
Although it's the newest social media platform, TikTok managed to attract many users in a short time span.
Based on our latest study, Tiktok has an average engagement rate which is 6 x bigger than Instagram's.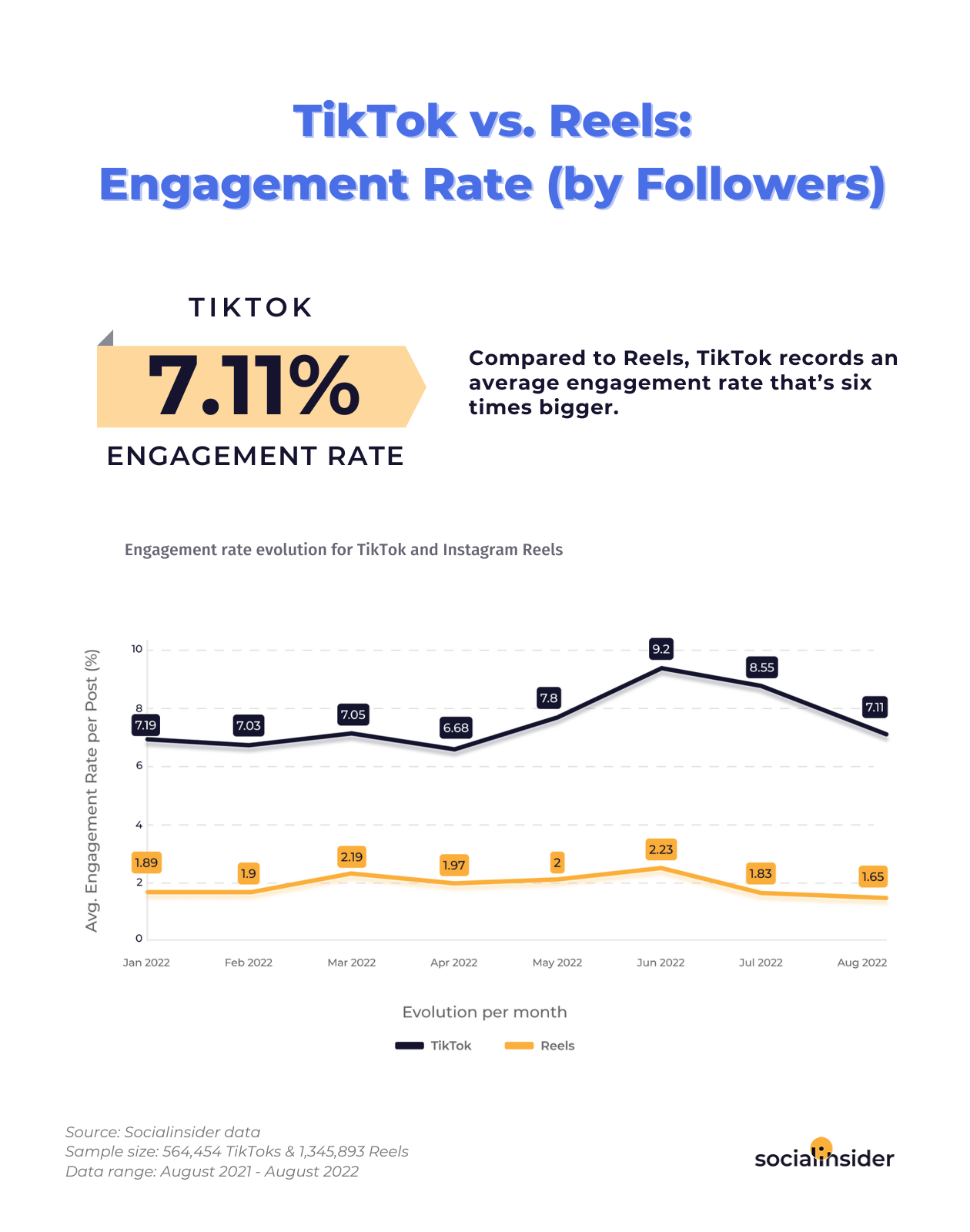 Moreover, TikTok posts get 44% more comments compared to Instagram Reels. This can only offer you more reasons to invest time and resources when it comes to TikTok content.
The new research shows that TikTok is more popular among Gen Z's users, while Instagram is popular for Millennials.
This way, you will know how to adapt your content strategy to correspond to your audience.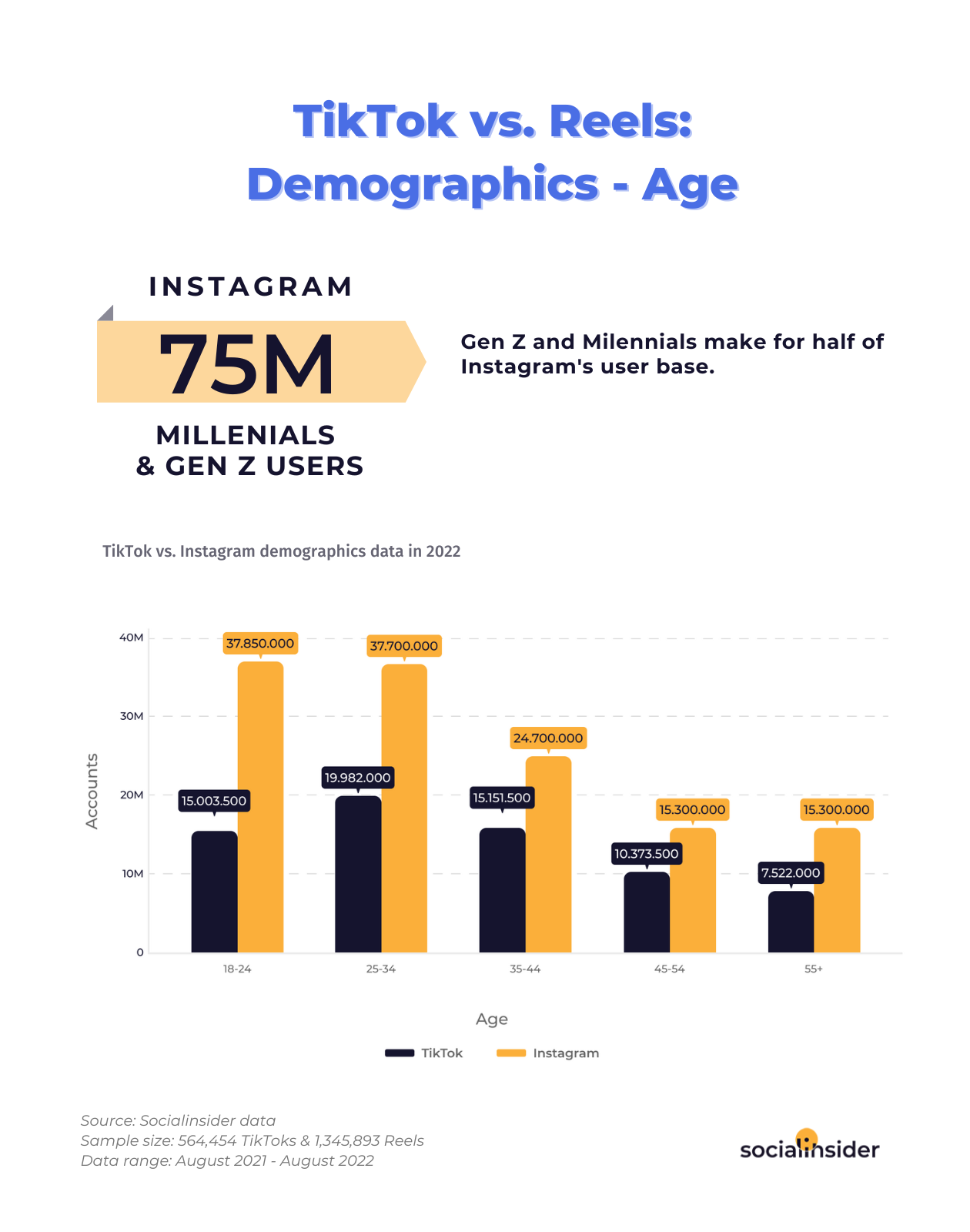 If you have already set a TikTok account for your brand, you should know that our study shows that the number of TikTok videos is almost double the number of Reels.
This means you should consider posting more videos on TikTok to attract the younger generations.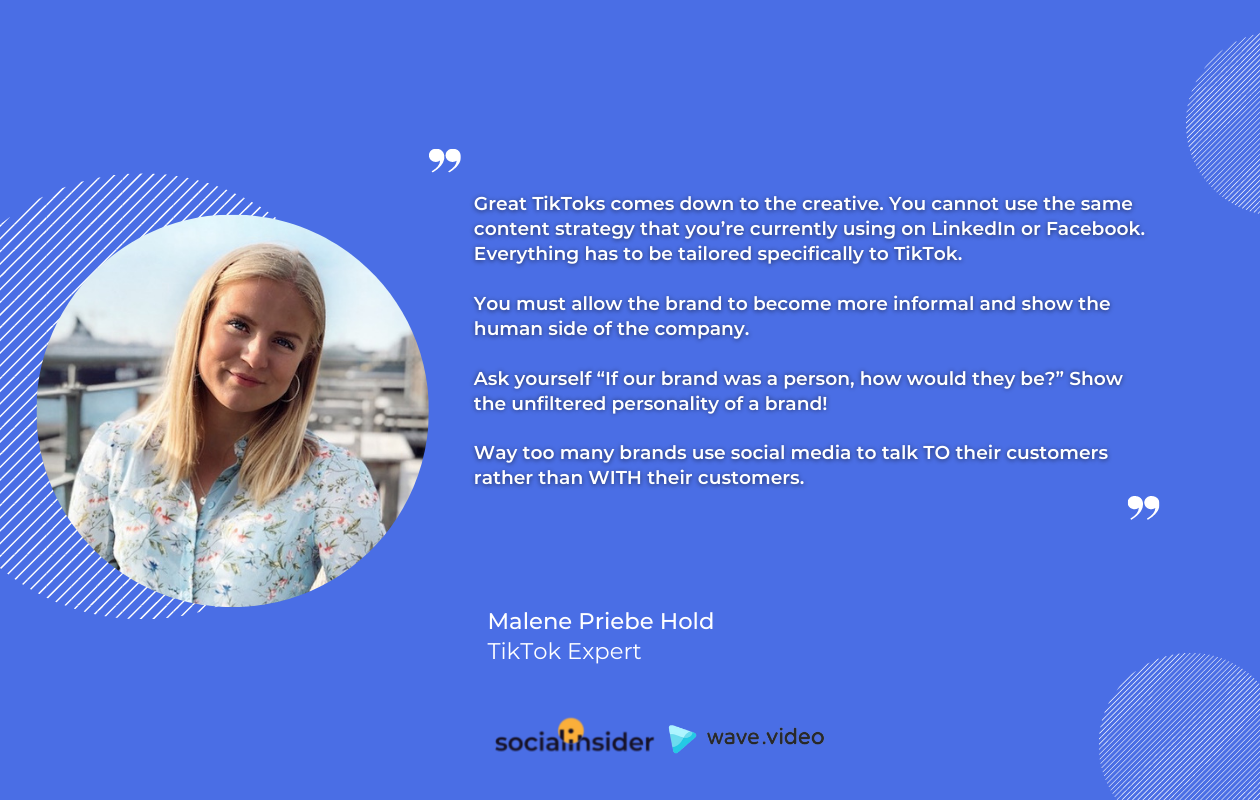 Moreover, out of all social media platforms, TikTok has the highest video watch rate. These insights should definitely encourage you to start your brand's TikTok profile to increase engagement.
Best practices for Twitter marketing in 2023
For most users, Twitter is the social media platform where a few sentences can start wars. However, this is not only about tweets and sharing opinions.
Based on our benchmarks study, Twitter is the channel with the most diversified content. You should consider exploring all the types of content available and monitor the results.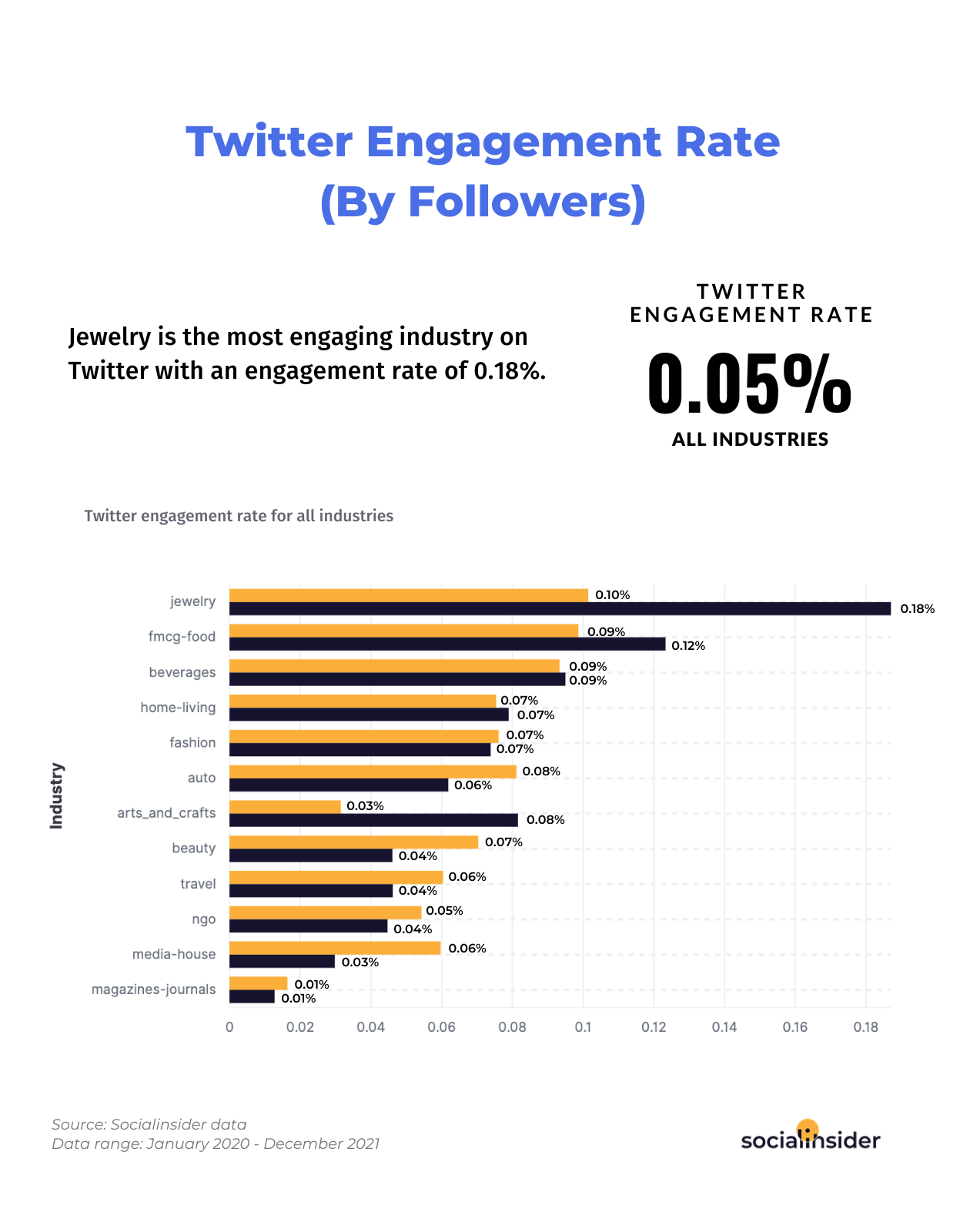 This way, you will find out what your audience prefers best. Another tip you should count on in your list of social media best practices for 2023 is answering tweets.
Customers or peers from your industry might tag you or talk about their experience with your brand in their tweets. Don't hesitate to offer them an answer or a solution in case they are in trouble.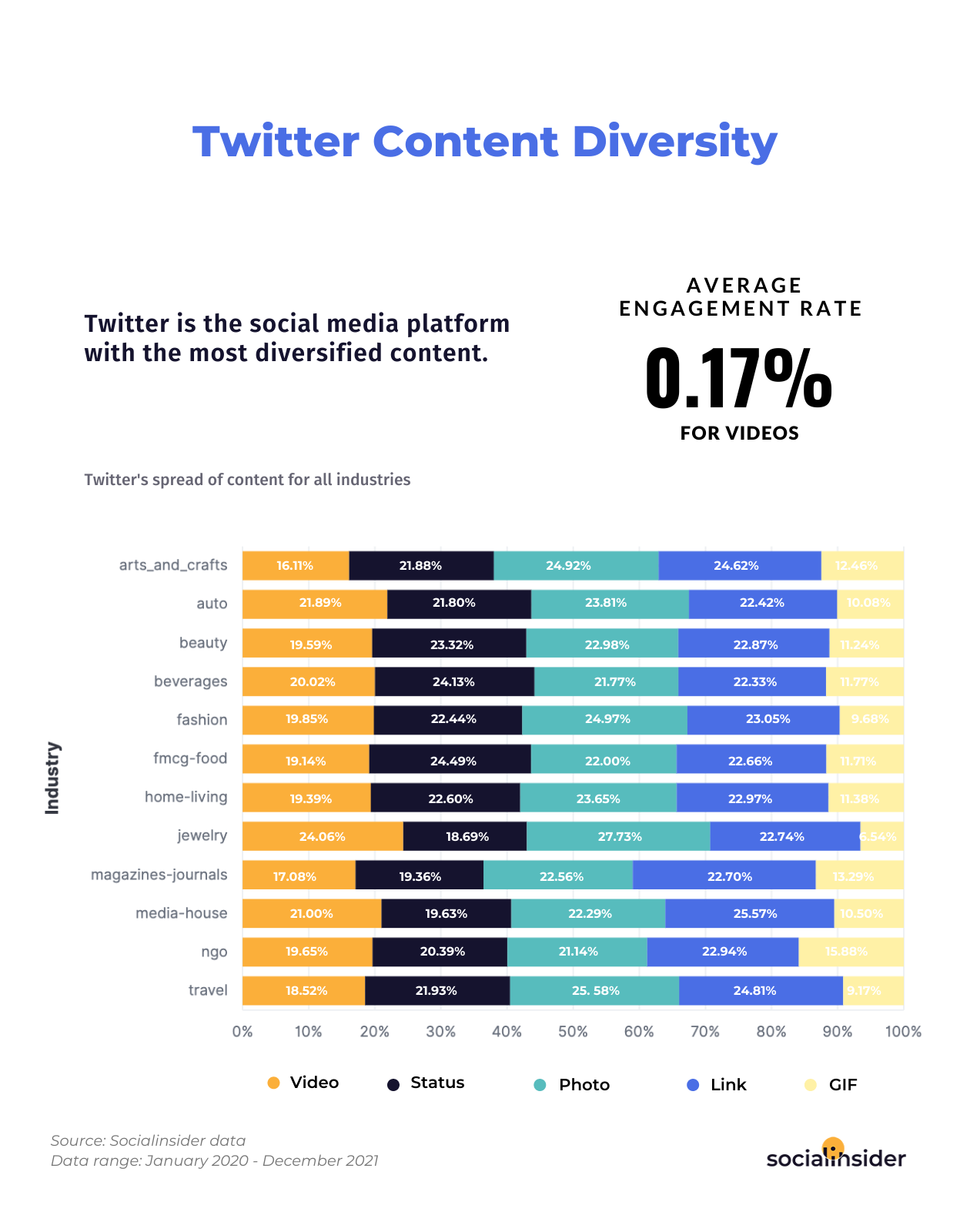 You should consider retweeting the posts that you find relevant for your niche, being able to attract more users interested about the same topics.
Final Thoughts
Being popular on social media and creating viral content is every marketer's summer's dream. However, without planning and a clear view about your goals, you won't make it.
Social media platforms are continuously changing, merging new updates and ideas, trends and views that alter users' perceptions.
You have to constantly make sure that you manage to keep up with the best practices for social media in 2023 to ensure your success.
Hopefully these tips and tricks come in handy when developing your social media strategy. In case you have any questions, I'd be glad to help you. We are only a few clicks away.