Making your way through on social media platforms and trying to be louder than all the noise around you, it's not an easy thing to do.
Marketers need to constantly review their strategies to make sure all the numbers are up, the audience is happy with what they get and everyone has heard about their brand.
Tough world, huh? We know that analyzing your brand's progress over time is not quite a piece of cake. That is why you should consider learning about social media audit for a fruitful plan for the future.
Stick with us to learn everything you need to know about how to conduct a social media audit and even more. Ready?
How to perform a social media audit
1. What is a social media audit?
A social media audit is an analysis of how you manage your brand by regularly checking your evolution on social media platforms to learn what improvements are needed.
Social media managers and marketing specialists are in charge of the content that populates all social media platforms for a brand.
Some may think it's all fun and games, until they find out that these jobs also mean looking at data, statistics, reports and conducting an audit.
However, with a well-documented research and lots of patience, anyone can learn how to perform a social media audit. It's not rocket science, but it requires a lot of work.
To perform a social media audit for your business, you should follow a step-by-step guide that can help you determine both your brand's progress and your plan for the future.
2. How to conduct a social media audit?
Now that you got familiar with the term, it's time to learn how to perform a social media audit. We broke down the entire process into smaller steps to make it easier to digest.
Our friend, Dorin van Dam said in one of our podcasts that social media audit is like "making a snapshot of what's happening right now".
Part of your brand awareness is being recognizable on all social media platforms, by maintaining consistency when it comes to the infos you provide to your customers, logos and many more.
1. Analyze your social media profiles
When performing a social media audit, it doesn't matter if you have accounts on all existing platforms. Maybe you have established from the start which are the social media channels through which you should promote your brand.
Not all social media apps may be appropriate for your niche and that's ok. You do not need social media presence on all platforms to be successful. So stop stressing about that.
Overlook your data on Facebook, Instagram, LinkedIn, TikTok, Twitter, YouTube and any other social media platform, by tracking your metrics to measure the progress.
This way, you keep up to date with all the changes that occur on every platform, regarding your engagement, number of followers and other important metrics.
You can analyze your social media profiles either by using the native analytics apps or a third-party analytics tool that can encompass all the data from all the platforms you are active on in a single place, like Socialinsider.
See what are the strengths and weaknesses of your strategy on every social media platform.
Maybe you find out that whatever worked for LinkedIn it had disappointing results on Instagram. This will help you adjust your tactics.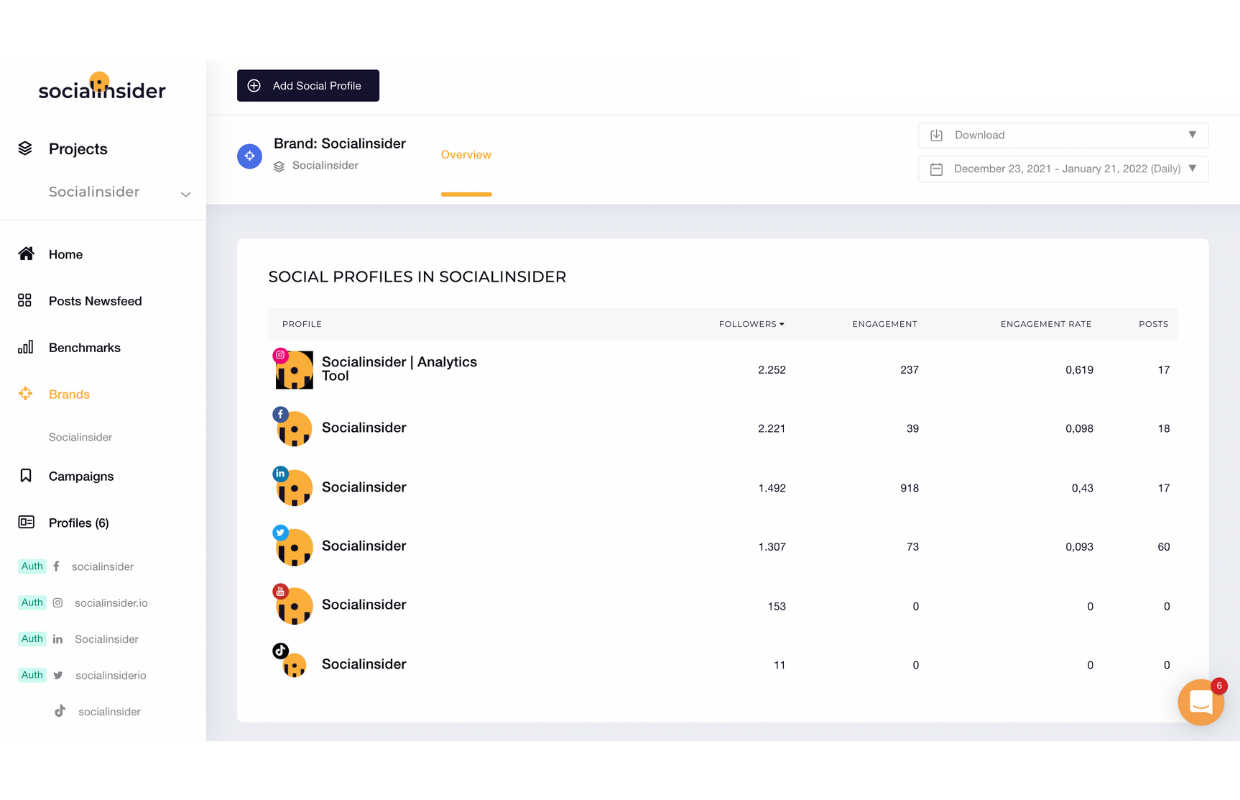 2. Brand consistency across all channels
If you have social media presence on all social media platforms, you need to closely analyze the way you present your brand on all of them.
Make sure you take them one by one and look at everything you have there, from the cover photo to the link in Bio and the reposts you used to make.
This way, you will decide what to delete and what to accustom to match your brand's values and ideology.
Consistency is essential for your brand on all social media platforms. Even if you haven't posted anything in quite a while now on TikTok, it doesn't mean that you should leave it out of your social media audit.
All your social media accounts should be overlooked to make sure you only have clean content.
Specialists also advise marketers to check the unofficial social media accounts of employees to verify the kind of posts they have.
It is better to assure everyone in your company that you have unified the content on all social media platforms to avoid misunderstandings or misleading customers.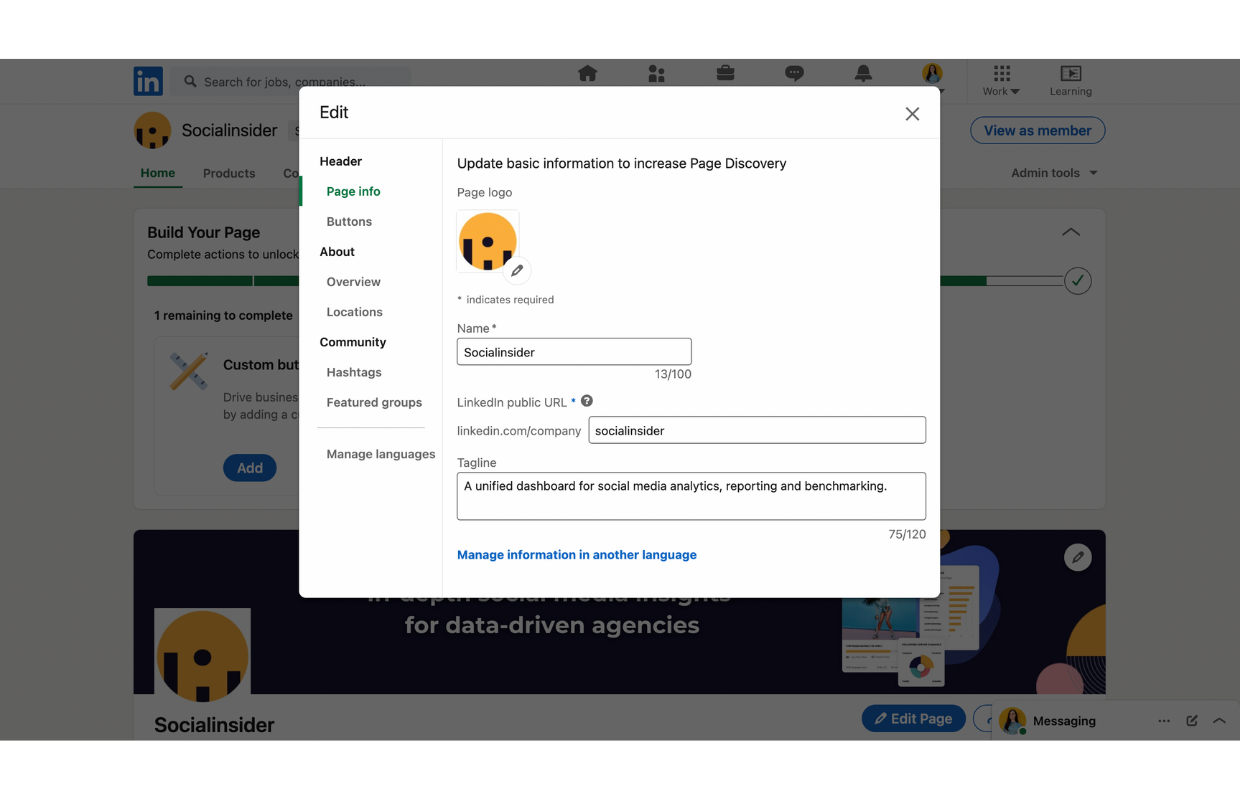 After you identify all the accounts you have, take a look at the social media network, the URL, the profile name and description, the date of your last activity and the number of fans or followers.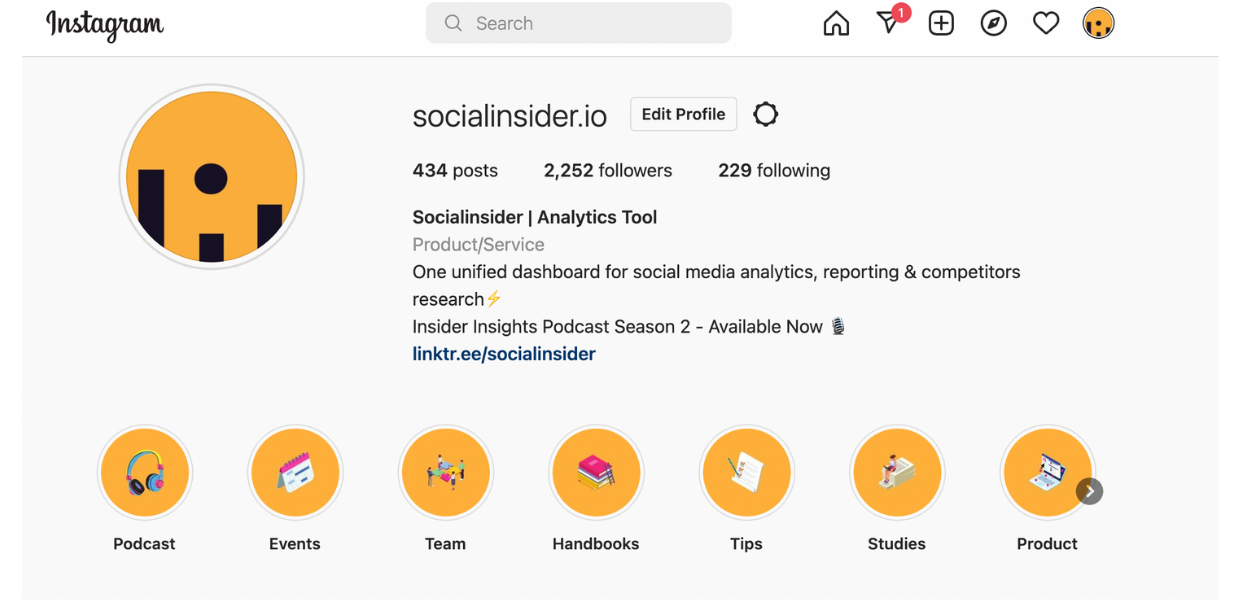 You will be able to better organize your audit if you put down all this data into a spreadsheet to see the progress you make through time.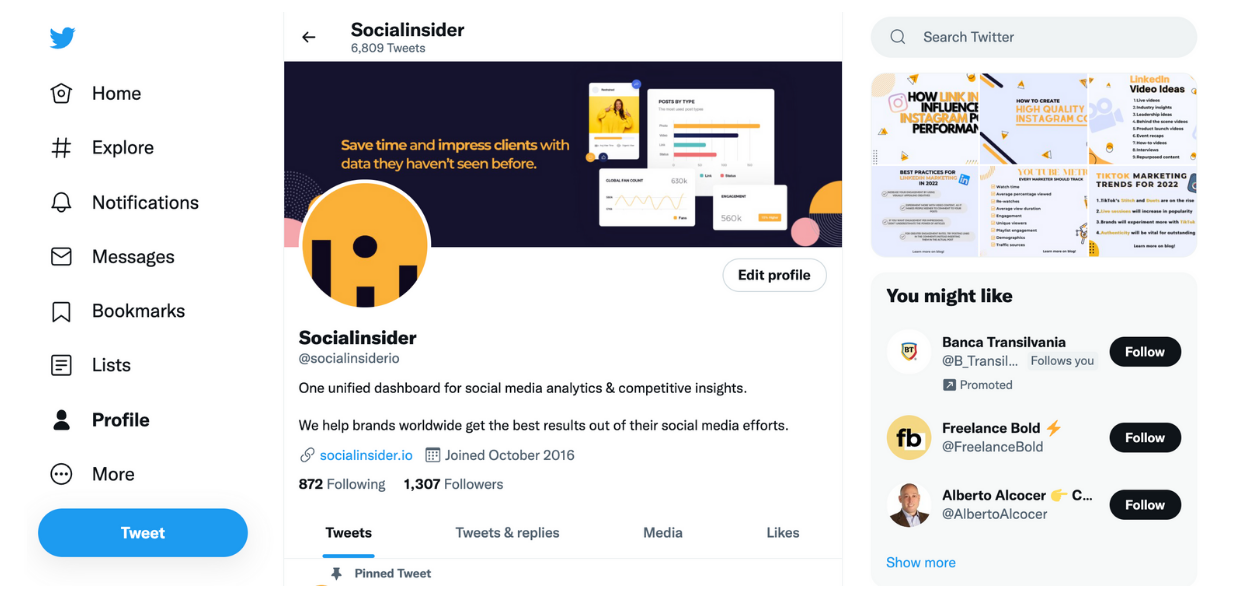 Then ask yourself what you can do to empower your social media presence on the platforms you do not have so many posts.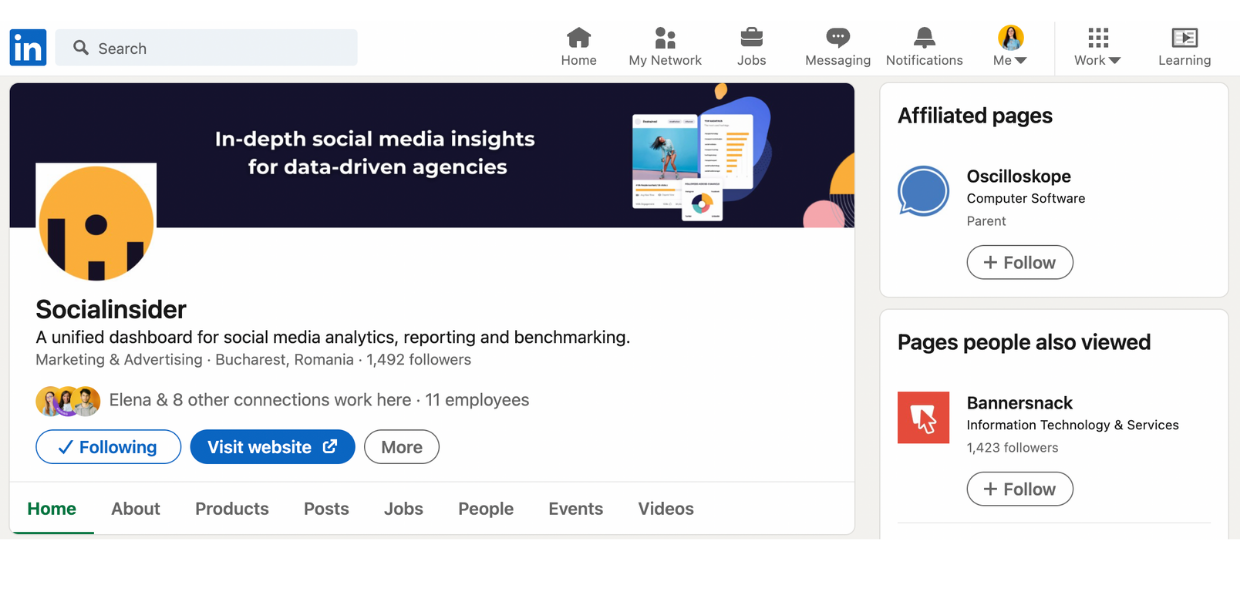 3. Keep an eye on your brand's social media metrics
We know it's all about monitoring and analyzing, but trust us when we say that it's all worth it.
When promoting your brand on several social media accounts, it is important to check from time to time how your posts perform.
To keep count of your progress on all social media platforms, make sure you have your list of metrics you need to closely follow on every platform, like Facebook, Instagram, TikTok, LinkedIn, YouTube and the rest.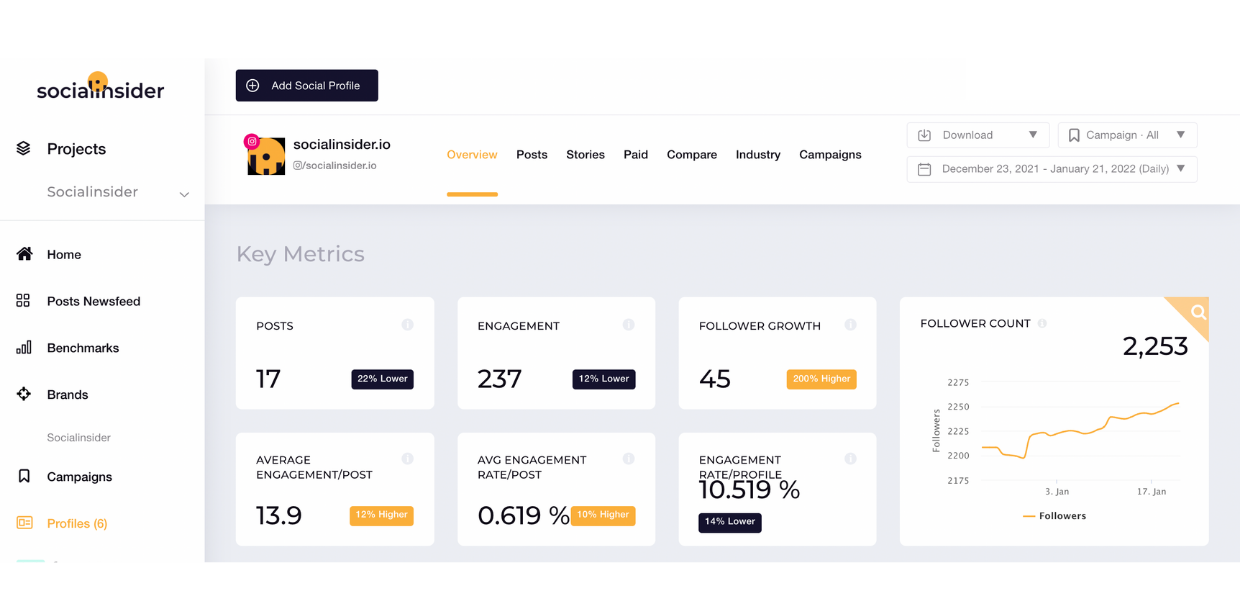 First, look at metrics that show engagement, interactions, the number of mentions, clicks on links, video views, reach and impressions. All these data offer you the insights you need to learn what changes should be implemented to ace your game.
Analyzing your metrics means having a new spreadsheet where you include the numbers for every metric on a certain time period to be able to compare the results with your future numbers.
We've created guides on how to use analytics for each platform:
4. Evaluate each network's performance
Each social media platform has certain metrics which play a very important role in the evaluation of your brand's evolution.
That is why it's crucial to check your brand's performance on every social media app separately while conducting social media audit.
Start looking at your top performing posts on every social media app and see exactly what best worked for your brand.
Maybe on Facebook posts that included photos of people ranked better, but probably on Instagram Reels performed better than any other type of content.
Having a plan for each social media platform and understanding how each app works is essential if you want to obtain great results on all of them.
5. Understand where you stand in your niche
Looking at what others do is not cheating, it's getting inspired. Remember that people learn from people and that everything you are thinking of has already been said.
Find a way to say it all again using your own words, your own brand story, with a touch of emotion, to give a new life to an idea.
By looking at the activity of other brands from your niche, you may discover new strategies that worked for them, being tempted to use them as well.
Before changing your vision and strategy, carefully analyze the social media platforms of more brands from the same niche to see if you find a pattern different than the one you use in your marketing strategy.
Then it's time to implement the new things you discover. This way, you will complete your marketing strategy with new insights meant to help you succeed.
However, keep in mind that, even if you look at what others do, you should not apply the exact same strategies.
Remember that you have your own voice and people will notice you only if you show them that you are different from your competitors in some way.
6. Learn more about your audience
When performing a social media audit, you should also put on your list to learn more about your audience. At the end of the day, they are the ones who keep your brand's heart beating.
Your audience and the community you build around your brand are the ones who validate your work.
One of your purposes is to make them like you more and more each day so that they transform into prospective clients and ultimately buyers.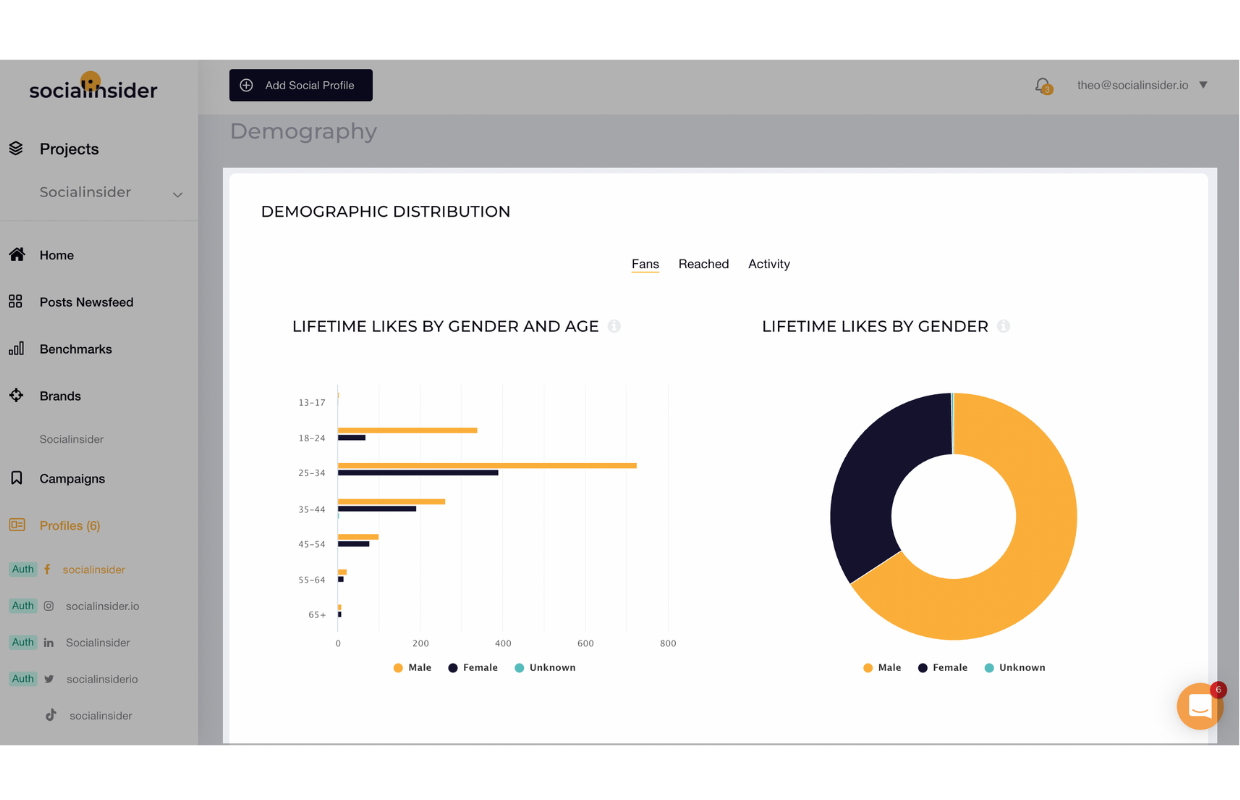 If your brand's values convince your audience, it means that you are doing the right thing and that your posts have reached the people who are really interested.
After learning what your audience on every social media channel likes, it is time to find out if your user persona is the same as your buyer persona.
This way, you will know which type of content helped at transforming your audience into clients so that you can keep doing more of that.
7. Establish the channels that bring the most benefits
In time, you may notice that you do not register the same success rate on all social media channels, no matter how much you strive.
It is possible that you are not searching for your audience where you should be. For example, if you are a local restaurant and you want to promote your latest offers, it is likely you will reach a lot more people if you post about it on Facebook or Instagram, instead of posting on Twitter.
We all know that Twitter is used for short, informative stories and it is not popular for image sharing. That is why you need to focus on pictures and videos when your brand sells something that is worth seeing for your customers.
If they get the juicy visuals, your audience is more likely to buy from you directly via social media.
When you notice that your posts don't perform as well as you expected on certain social media channels, it's ok to switch and focus your attention on the apps that bring the best results.
By focusing your energy on the social media apps that perform well, you will gain better social media results.
TIP: At this stage of the social media audit process, you can also assess opportunities for new social media platforms.
8. Decide on the goals you want to achieve
After you see and compare the results on several social media platforms for a certain time period, it is time to establish what to do next.
Your next step is always the most important because you need to make sure you are doing the right move.
Making up a new marketing plan that includes new insights can help you change your perspective and show your audience that your brand is flexible, ready to adjust to the latest trends and their needs.
On your list of social media goals, you may have:

Increasing brand awareness
Growing your website's traffic
Getting new audience insights
Generating sales and leads
Reaching a new audience on social media
Building an engaged community
To measure your progress, you can make use of some social media audit tools, like Socialinsider. They are bound to offer you all the needed insights to learn what path your brand needs to follow for a successful journey.
9. Check results over time
You may be thinking that now it's over and your job is done. We are sorry to disappoint here, but you should know that social media audit relies on constant work.
By periodically checking everything we said above, you will be able to notice the results in time. Some people perform social media audit yearly and others prefer to do it quarterly.
Depending on your choice, you can compare your new results to the ones you registered last quarter to see how you've grown.
If you notice even the slightest increase in numbers, that is your motivation to keep doing what you know best.
3. Social media audit tools
Why complicate your work when great people have invented means to make it all easier?
You can make use of social media audit tools to prevent making mistakes, especially if you are new at this.
Social media audit tools can provide you all the insights and metrics you need to see how your posts performed on every social media platform you own.
We put together a list of social media tools that could really make you feel relieved.
Final thoughts
If you want to improve your social media performance, you need to master your data.
Conducting a social media audit is meant to help you do exactly that. Hopefully, after going over this guide, you're ready to dig into your numbers.
If you want to have access to all your social media metrics in one hub and make every social media audit run easier, test our Socialinsider's features with a free trial.
Are you ready to perform a social media audit?
Related articles: