In a world where social media reigns supreme, brands have found a secret weapon to reach their target audience better—influencer marketing.
From fashion to food, beauty to tech, influencers have the power to make or break a brand's reputation with a single post.
But in order to stay ahead of the game, brands must not only work with influencers, but also be able to spot the latest trends.
So grab your sunglasses, because we're about to dive into the bright and ever-changing world of influencer marketing and trend-spotting!
Top Influencer Marketing Trends in 2023
B2C & B2B Influencer Marketing Trends
Influencer marketing has taken the business world by storm as an increasingly popular and effective way for brands to connect with their target audiences.
With an estimated market size of $21.1 billion in 2023—a 29% increase from the previous year—businesses are investing more than ever to tap into the power of influencer marketing.
So get ready to discover the top influencer marketing trends for this year and take your business to new heights!
#1 Instagram and TikTok are still the top platforms for influencer marketing
Ready to rock your influencer marketing campaigns?
Here's the insider scoop: Instagram is THE hotspot for influencer and brand collaborations, while TikTok is the ultimate destination for creators' creativity and engagement.
Whether you stick to Instagram's 25-34 demographic or try to impress TikTok's trendy 13-24 age group, it's all about building relationships and engaging with your customers.
#2 Influencer marketing puts the spotlight on diversity and representation
Influencer marketing is undergoing a major transformation as brands are taking notice of the importance of diversity and inclusion in their advertising campaigns.
This shift is largely driven by the voices of consumers who demand representation and authenticity.
Influencers and consumers are now holding brands accountable for their messaging and campaigns, pushing for a more inclusive and representative landscape in the world of influencer marketing.
Take Fenty Beauty for example, which successfully championed diversity and representation by offering a wide range of foundation colors, including darker shades that were previously hard to find.
The brand was widely celebrated on social media, prompting other brands to follow suit.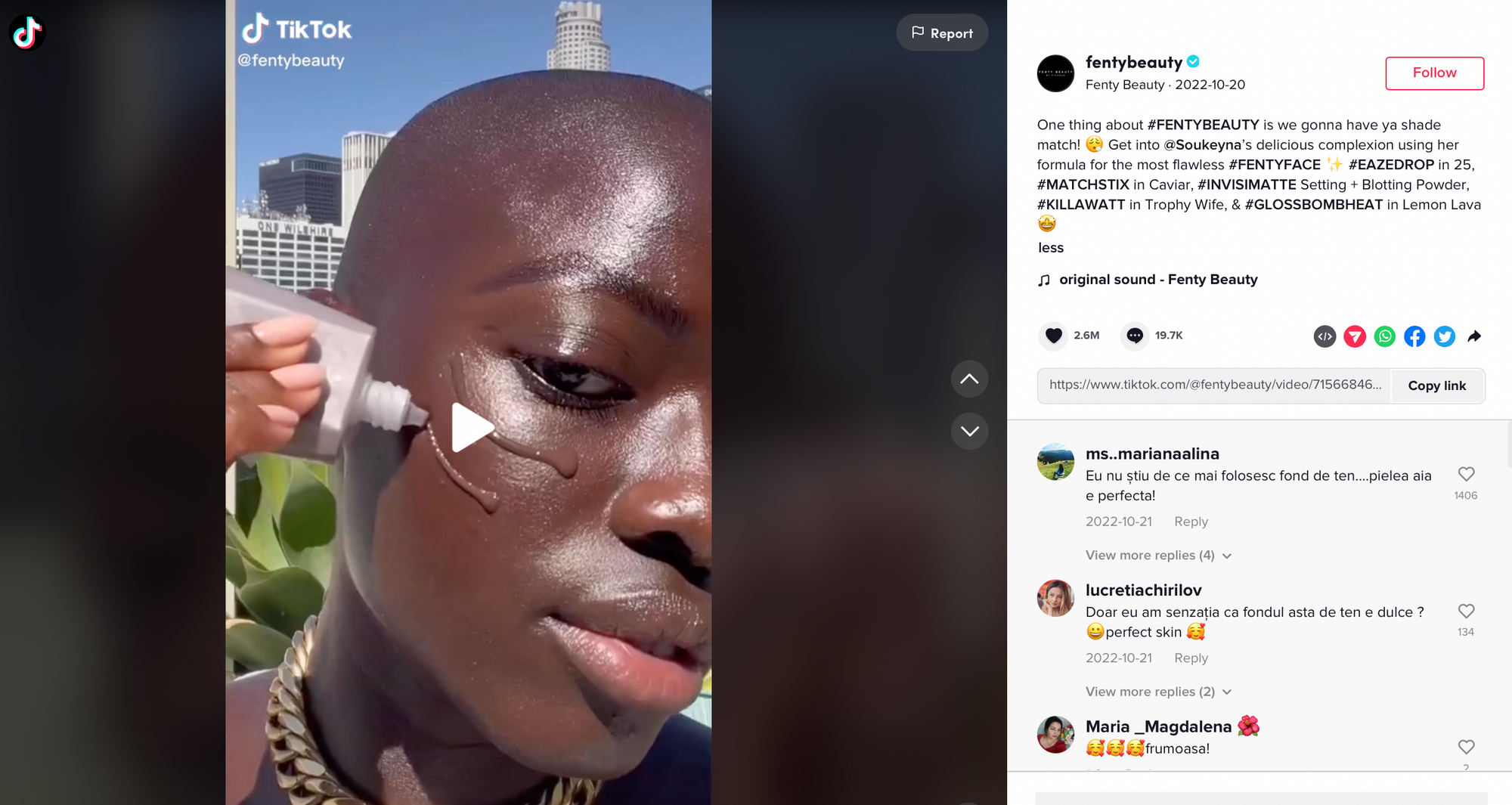 #3 Brands and influencers team up for the long haul
Say goodbye to one-hit-wonders and hello to long-term love affairs!
Brands have caught on that building lasting relationships with influencers is key to achieving sales success.
Rather than quick-fix sponsored posts, brands are embracing ongoing partnerships with influencers that cultivate authentic connections with their audiences.
These long-term relationships allow for a deeper understanding of the brand and its values, resulting in more effective and impactful campaigns.
It's a win-win for both brands and influencers, as they join forces to create campaigns that capture the viewers' hearts.
#4 Brands leverage micro-influencers for macro results
The era of massive followings with low engagement is over.
Brands are looking for small influencers with big impact.
These hidden gems often have a highly targeted and deeply engaged following, with a connection to their audience that's hard to beat.
Unlike celebrities, they're relatable, authentic, and have the ability to spark genuine conversations with their followers.
That's why brands are shifting their focus from follower count to engagement rates, realizing that the power of the influencer lies in their ability to engage with their audience on a personal level.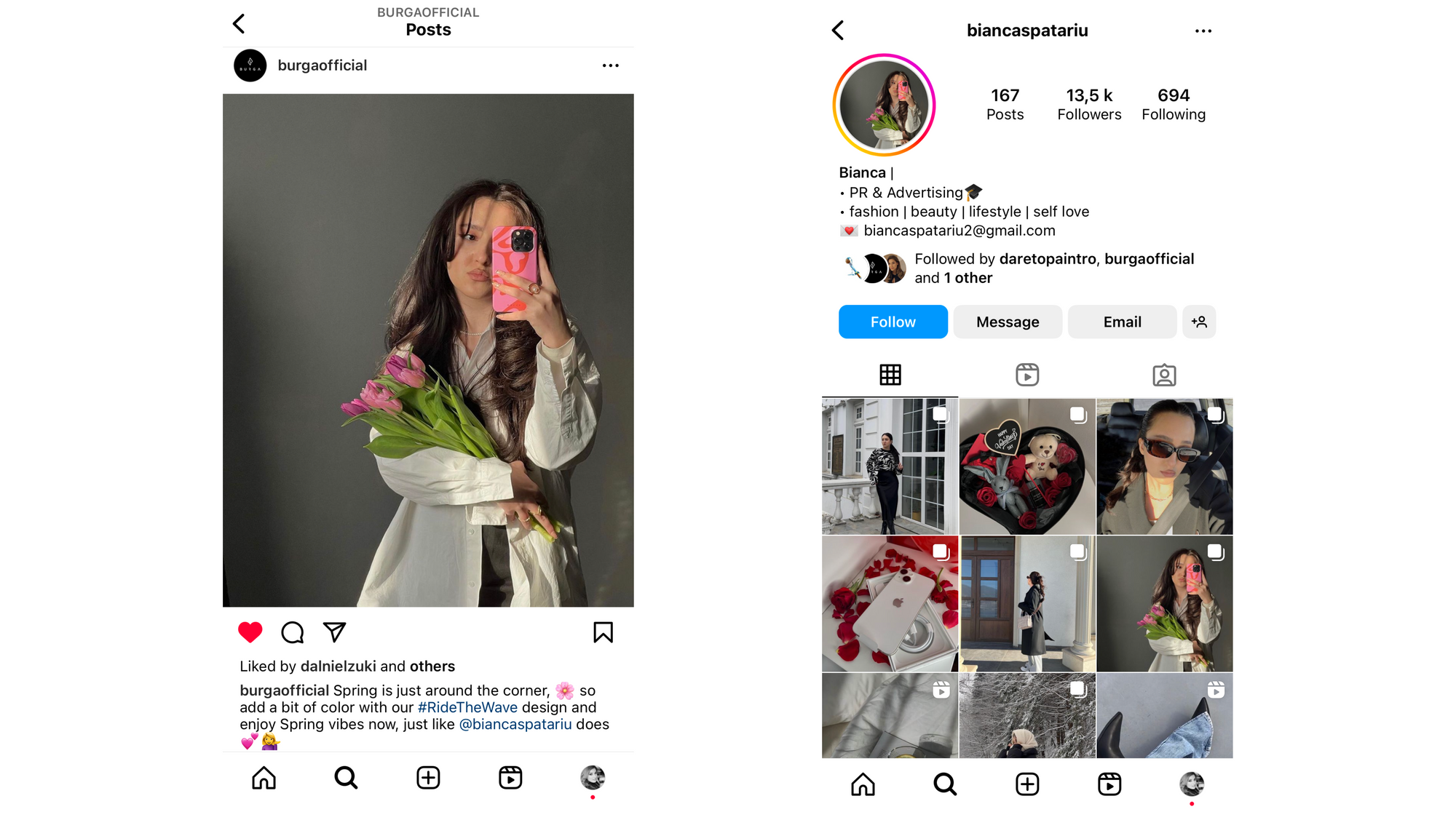 So keep your eyes peeled for the next rising star; it could be the small influencer with a heart of gold who steals the show!
#5 Employees become the new influencers
As consumers continue to crave authenticity, brands are recognizing the power of employee-driven content.
This means treating your employees as influencers and encouraging them to share their experiences with your products or services.
In the future, it's also more likely to see businesses use employee-driven content to attract new recruits as well.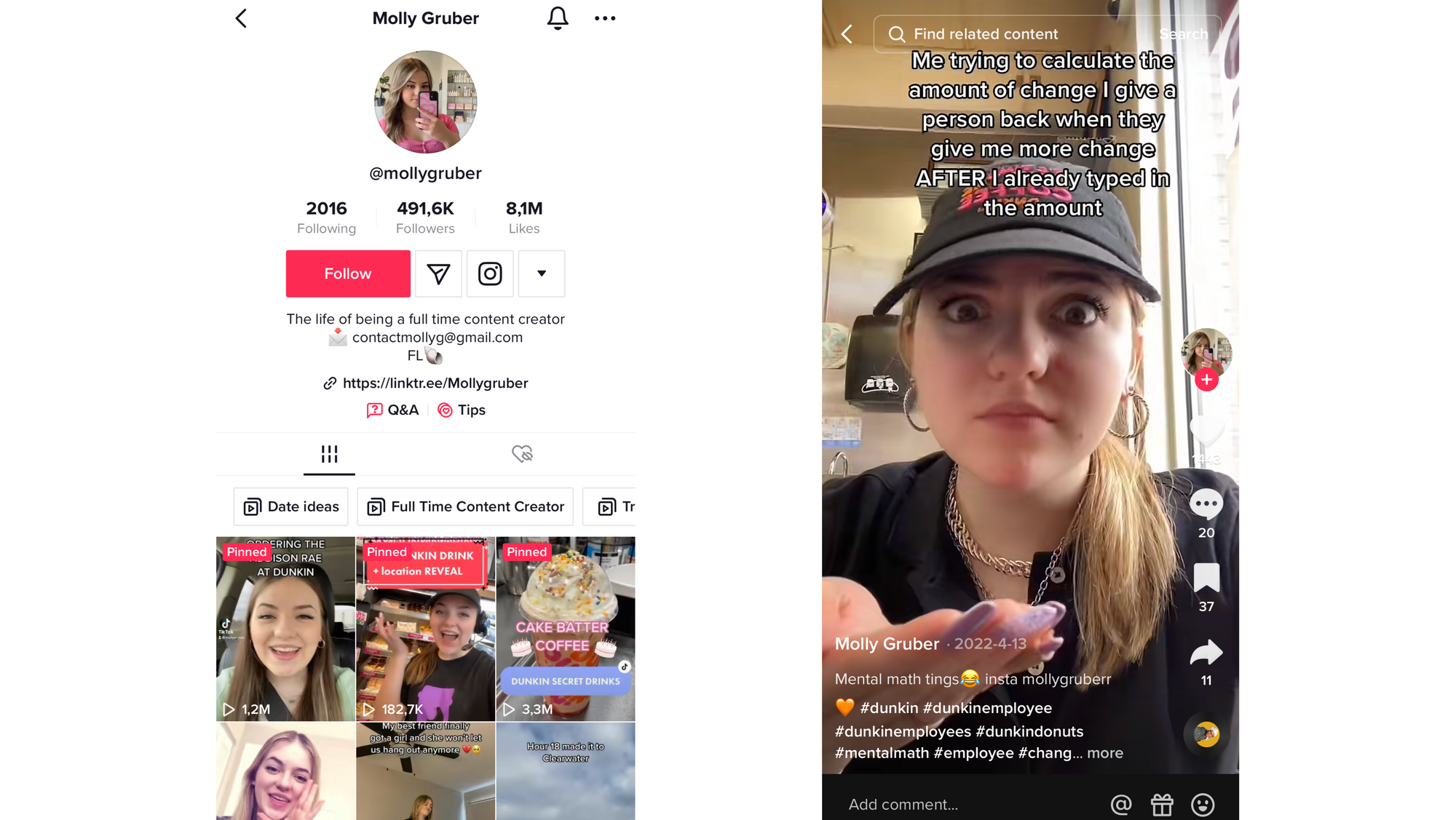 By featuring real employees in job ads or simply on social media, brands can showcase their company culture and build credibility with potential hires.
With the right strategies and incentives in place, your employees can become some of your most valuable influencers and help your brand connect with customers and new talent in meaningful ways.
#6 Influencer video content gets even more love
Get ready to hit that play button, because the numbers don't lie!
Over 50% of consumers are craving video content from marketers.
And with the consumption of video and audio still on the rise, it's time to turn up the volume on your marketing game.
Who better to team up with than the influencers who are taking over the digital scene?
These social media stars are experts at creating video content that capture the attention of their followers, and with platforms like TikTok, Youtube, Twitch, and Instagram at their fingertips, they can double your reach in no time.
#7 Hyper-niching: brands go beyond the niche for maximum impact
Today's savvy brands know that the key to connecting with their audience is through niche influencers.
Whether you're a beauty guru, fashionista, globetrotter, sports fanatic, gamer, fitness junkie, tech wizard, or family-focused, there's a specialized influencer waiting to take your brand to the next level.
With targeted campaigns and engaging content, you can reach your audience like never before.
So let's get niche and make your brand shine!
#8 UGC is here to stay
UGC is set to soar to new heights this year.
Why, you ask?
Influencer marketing can be a powerful catalyst for sparking UGC trends.
Not only does it provide social proof and ignite lively discussions, but it also empowers customers to take an active role in building their favorite brands and becoming a valued member of their community.
When an influencer collaborates with a brand and shares their experience on socials, it can inspire their followers to do the same. This way, that content's reach and impact amplifies organically.
#9 Content is king, paid is queen
While paid ads might not seem like a natural fit for influencer marketing, the truth is that they can work hand-in-hand.
By amplifying influencer content through paid advertising, you can break through the noise and capture the attention of your target audience, without disrupting the user experience.
Of course, the key is to keep it real. Consumers are tired of traditional marketing tactics, and they're looking for something more engaging and memorable.
#10 Live shopping is the new G.O.A.T.
Live shopping really took off in the last couple of years and it's not showing any signs of slowing down.
Influencers are now showcasing their favorite products to their followers through live videos and interactive content.
In fact, live shopping has become the preferred way for many shoppers to make their purchases, according to recent statistics.
Major players like Amazon, Facebook, TikTok, and Instagram are all jumping on board by developing new livestream shopping tools and partnerships.
Take Laura Clery, who in an 11-minute live shopping session on Facebook promoted a video game and received over 15K reactions.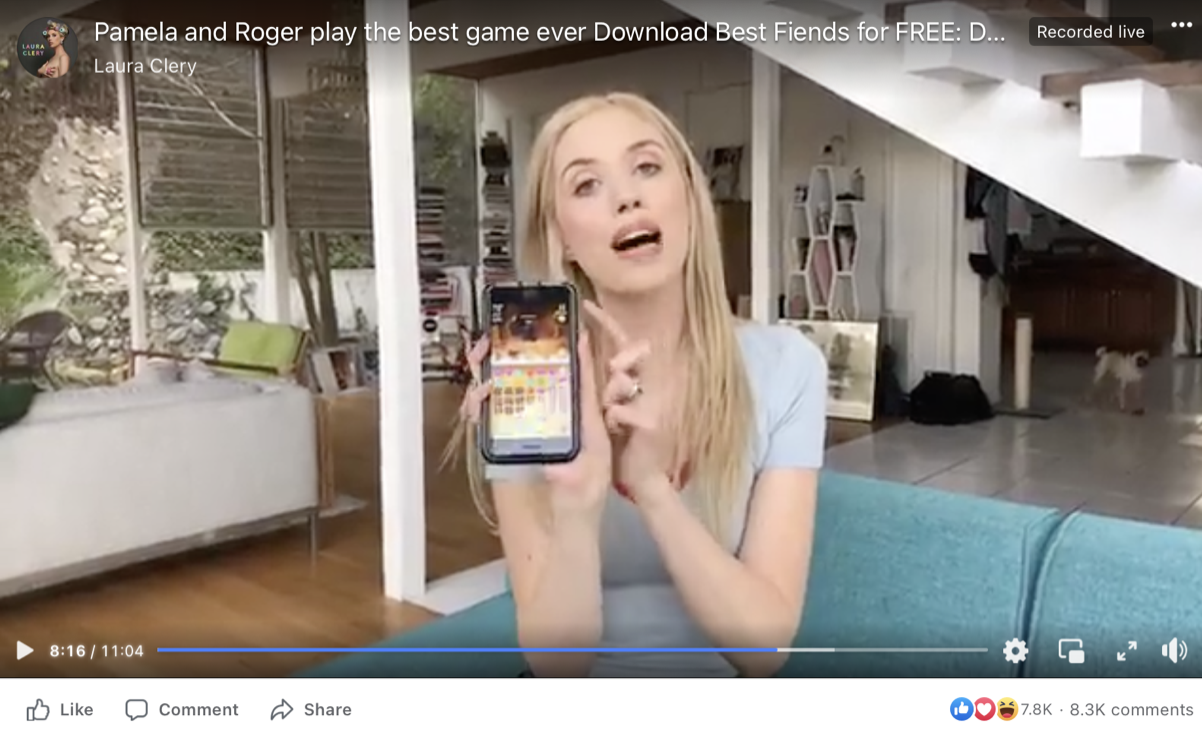 #11 Influencers turn into social media managers
Gone are the days of simply partnering with influencers.
Brands are now bringing them on board to run their socials like a pro.
Brands started recognizing that these social media stars have the skills and expertise to create a killer online presence for them too.
Think about it: if an influencer can build a loyal following and keep their fans engaged, why not put that talent to work for a brand?
These influencers have a deep understanding of the social media landscape and can even help brands reach new audiences by tapping into their existing connections with other influencers and brands.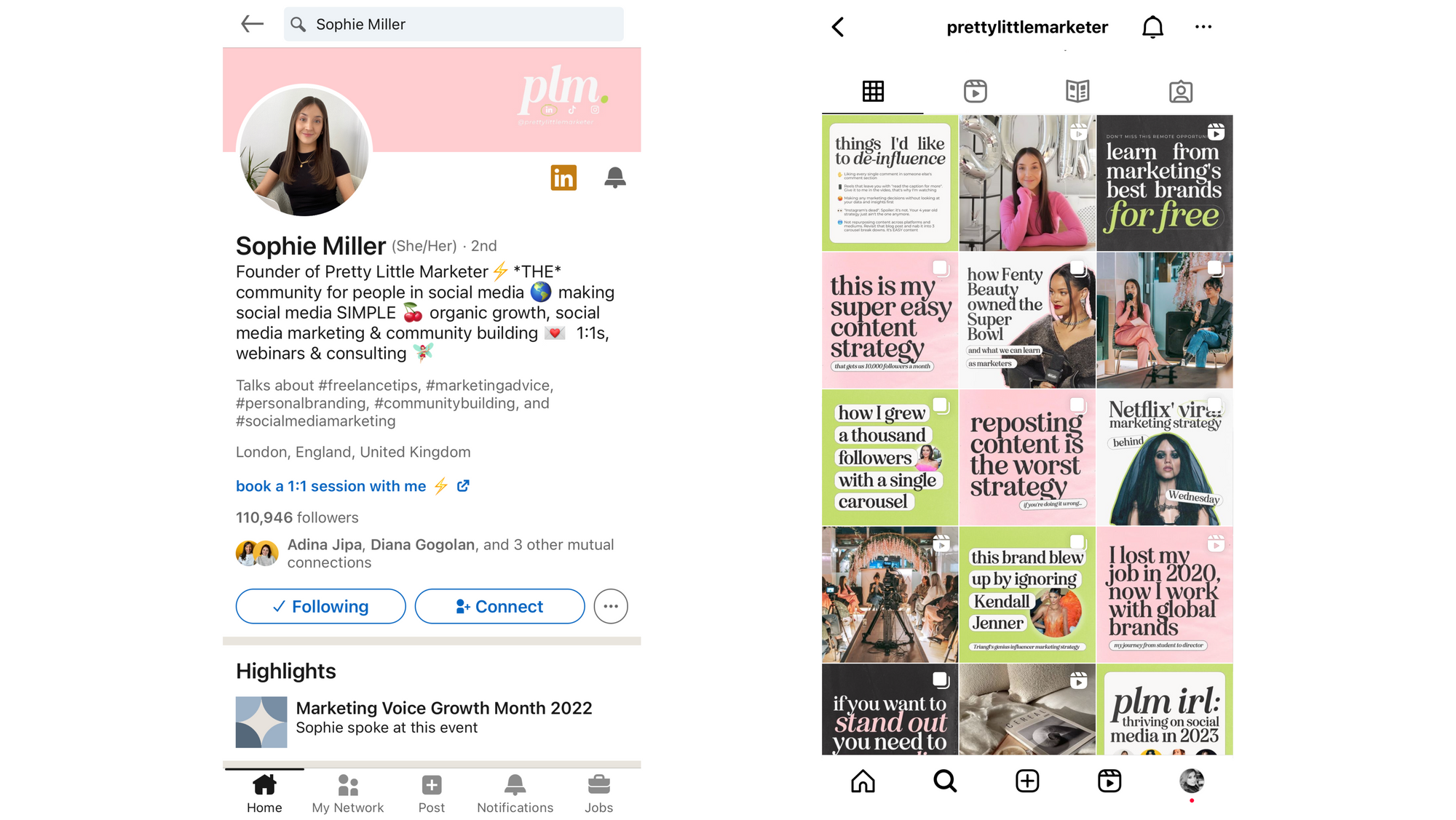 #12 Brands and influencers are co-creating product collections
Co-creating product collections has become the hottest trend in influencer marketing this year.
When brands team up with their ambassadors to create products or collections, it sends a powerful message to the influencer's audience: there's a genuine connection between the brand and the product.
And that translates to higher sales numbers for the brand as the influencer's audience becomes customers.

It's a win-win situation, really.
The influencer gets to put their stamp of approval on a product they truly believe in, while the brand gets to tap into their audience and boost their sales.
#13 Cross-channel influencer marketing campaigns are on the rise
As the average social media user expands their platform usage to 6-7 different channels, cross-channel campaigns are becoming an absolute must-have for brands.
But what's the hype all about, you ask?
It's simple: cross-channel collaborations allow brands to reach a much wider audience in ways that traditional campaigns can't even touch.
By combining the strengths of different platforms, brands can create campaigns that are both entertaining and informative, engaging and inspiring.
Take TikTok, for example—the go-to platform for all things fun and creative. Now imagine combining that with Instagram, the perfect place for socializing, inspiration, and product recommendations.
The possibilities are endless.
#14 Influencer podcasts take center stage
Get your headphones ready, because audio content is taking over the world of entertainment!
The trend that's got everyone buzzing is none other than podcasts, and they're quickly becoming the hottest thing in influencer marketing.
From Amazon to Spotify, top influencers are taking over the podcasting scene with captivating shows that cover everything from pop culture to politics.
Industry experts predict that podcast listeners will hit a whopping 160 million in 2023! That's a lot of ears tuned in and ready to hear what the influencer world has to offer.
With popular formats like multi-host, interview, and round table setups, influencers are using their podcasts to build a loyal fan base and connect with their audiences in new and innovative ways.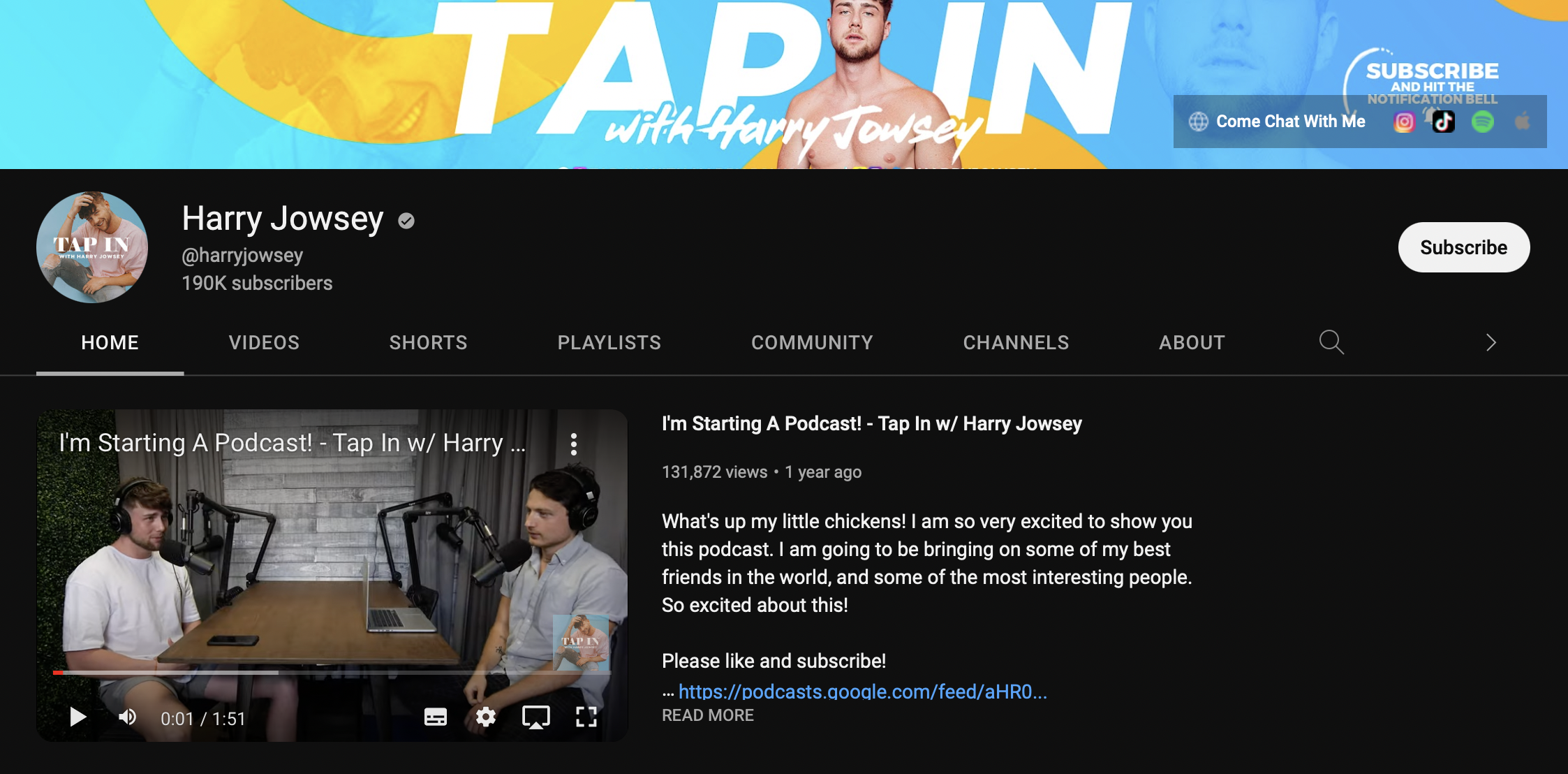 And for brands, this trend presents a golden opportunity to get their products in front of a captive audience.
By partnering with influencers to feature their products on their shows, brands can tap into the power of this growing medium and reach a new, engaged audience.
#15 Influencer and affiliate marketing merge for better sales
The days of simply raising awareness are over.
Marketers are focusing on strategies that have a measurable impact on their bottom line.
With creators now able to prove the effectiveness of their influencer campaigns with real sales numbers, the lines between these two marketing approaches are blurring.
The use of coupon codes, affiliate links, and revenue-sharing compensation is on the rise, giving influencer marketers the ability to track and attribute sales to their campaigns.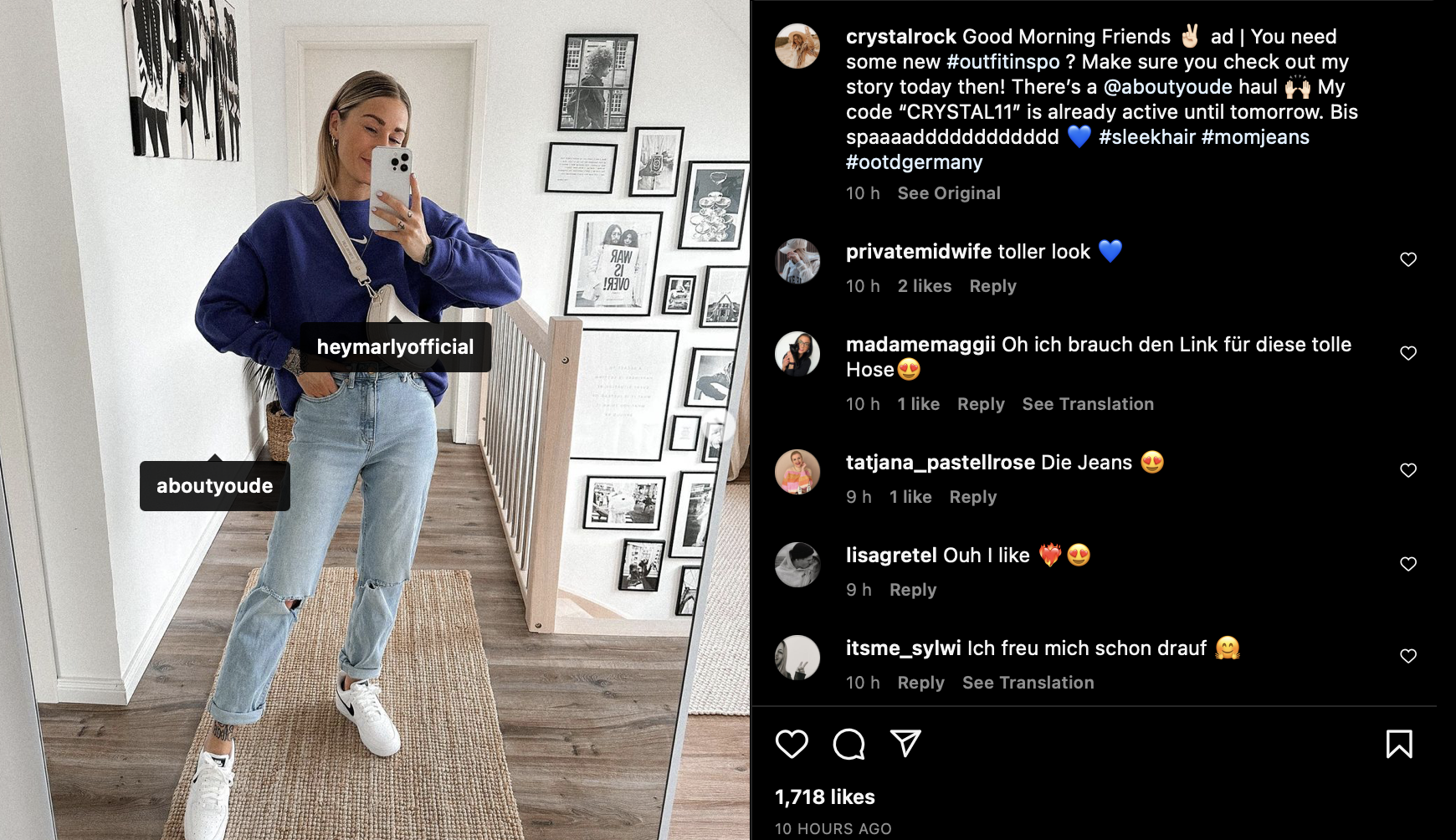 It's no wonder that over 45% of marketers are now using tracked referral links to measure the success of their influencer collaborations.
By borrowing tactics from affiliate marketing, influencers are creating high-ROI campaigns, and businesses are able to reward them with performance-based fees.
#16 Influencer marketing focuses on data-driven decisions
Let's get real—measuring the success of influencer collaborations can be a challenge.
But fear not!
Marketers are starting to shift their focus towards data and ROI, and it's a game-changer for influencer marketing.
To make sure that the collaboration hits the bullseye, marketers are being extra careful when selecting influencers, as well as when measuring the result of the influencer marketing campaign.
Marketers may turn to third party social media apps to get a more precise picture of who's engaging with their content.
Moreover, they are also now measuring actual reach, likes, saves, and comments of every piece of content posted, as well as using discount codes and trackable URLs to measure the impact on sales.
So if you're ready to take your influencer marketing to the next level, start focusing on the data and measuring that sweet, sweet ROI.
Influencer marketing trends: final thoughts
As we wrap up our tour of the emerging influencer marketing trends, it's clear that they are opening up new doors for brands to connect with their audiences in fresh, exciting ways.
So whether you're a seasoned pro or a newbie to the influencer game, embrace change and never stop exploring.