Life of a marketer ain't easy, we all know that, but there's one thing that surely makes it a bit easier, which is having the right tools to help you make the most of your social media efforts.
And when it comes to learning from your past experience, a social media analytics tool is the ace that every social media manager needs to have up their sleeve.
This is how we've come up with a list of LinkedIn analytics tools, to help you improve your LinkedIn strategy and to ensure you increase your conversion rates and maximize your ROI.
Top 20 LinkedIn analytics tools to improve your performance
1.Why it's important to use LinkedIn analytics tools
2.Top 20 LinkedIn analytics tools you should try
2.1. Socialinsider
2.2. Buffer
2.3. Hootsuite
2.4. Social Pilot
2.5. Klipfolio
2.6. Whatagraph
2.7. LinkedIn native analytics
2.8. Iconosquare
2.9. DrumUp
2.10. Talkwalker
2.11. Inlytics
2.12. Shield
2.13. ReportGarden
2.14. Unmetric
2.15. Brand24
2.16. Vaizle
2.17. SocialStatus
2.18. Rank Ranger
2.19. RivalIQ
2.20. SproutSocial
1. Why it's important to use LinkedIn analytics tools
Knowing everything about your LinkedIn analytics should be among your top priorioties as a marketer.
Having all the insights regarding the performance of your LinkedIn posts can help you assess your campaigns' perfromance.
Without a close analysis of the data you won't be able to know where you're brand is situated in your niche and industry.
By having access to a complex LinkedIn analytics tool that provide in-depth data about your LinkedIn content helps you adjust your campaign as you go.
LinkedIn metrics will indicate what type of posts attract more followers and then you'll focus more on that so you can satisfy your audience's needs.
This seems like a fair trade. You get all the data you need to craft better LinkedIn content and your audience grows, trusts your brand more and contributes to your business' success.
2. Top 20 LinkedIn analytics tools you should try
2.1. Socialinsider
Socialinsider is more than a social media analytics tool, that offers data for all main social media platforms like Facebook, Instagram, LinkedIn, TikTok, Twitter.
This tool has a lot of other features, like benchmarking, reporting, and campaign strategy, that makes it stand out from the crowd.
When adding your Linkedin business page in Socialinsider, in Overview, you can see key metrics for your page, such as:
Impressions
Followers growth
Video views
Engagement metrics: likes, comments, shares, engagement rate per post
Clicks
Best performing posts
Demographics data: industry, seniority, function and company size
All these metrics can be downloaded in multiple formats such as: PDF, PPT, CSV or you can integrate with Looker (Google Data Studio).
On top of these you can categorize your LinkedIn posts into content buckets to understand which content pillars perform better.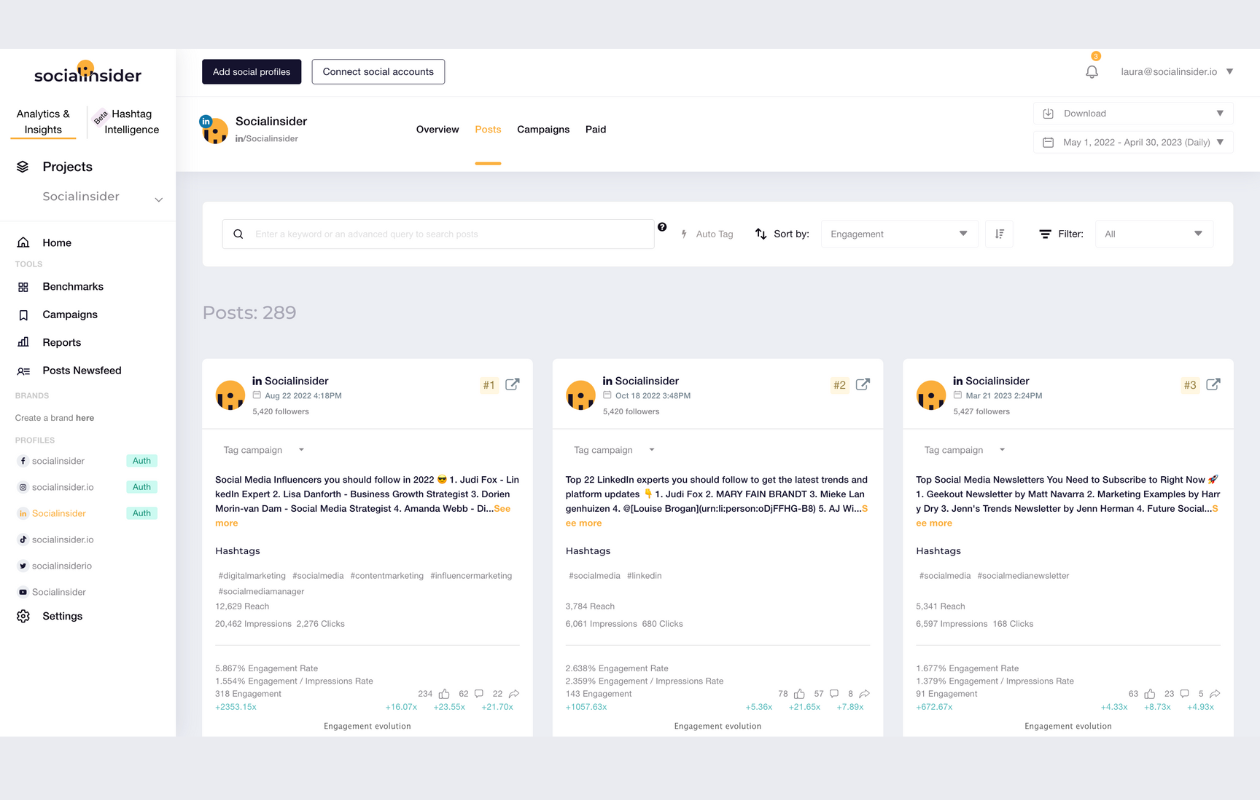 For example, let's say you want to see how the posts about your webinar announcement perform compared with the ones about industry news.
You just have to insert the keyword you're interested in in the search bar and you'll get a list with all the posts from that specific category.
For instance, I entered "social media" in the search bar, since I know we have a lot of posts on LinkedIn featuring this keyword.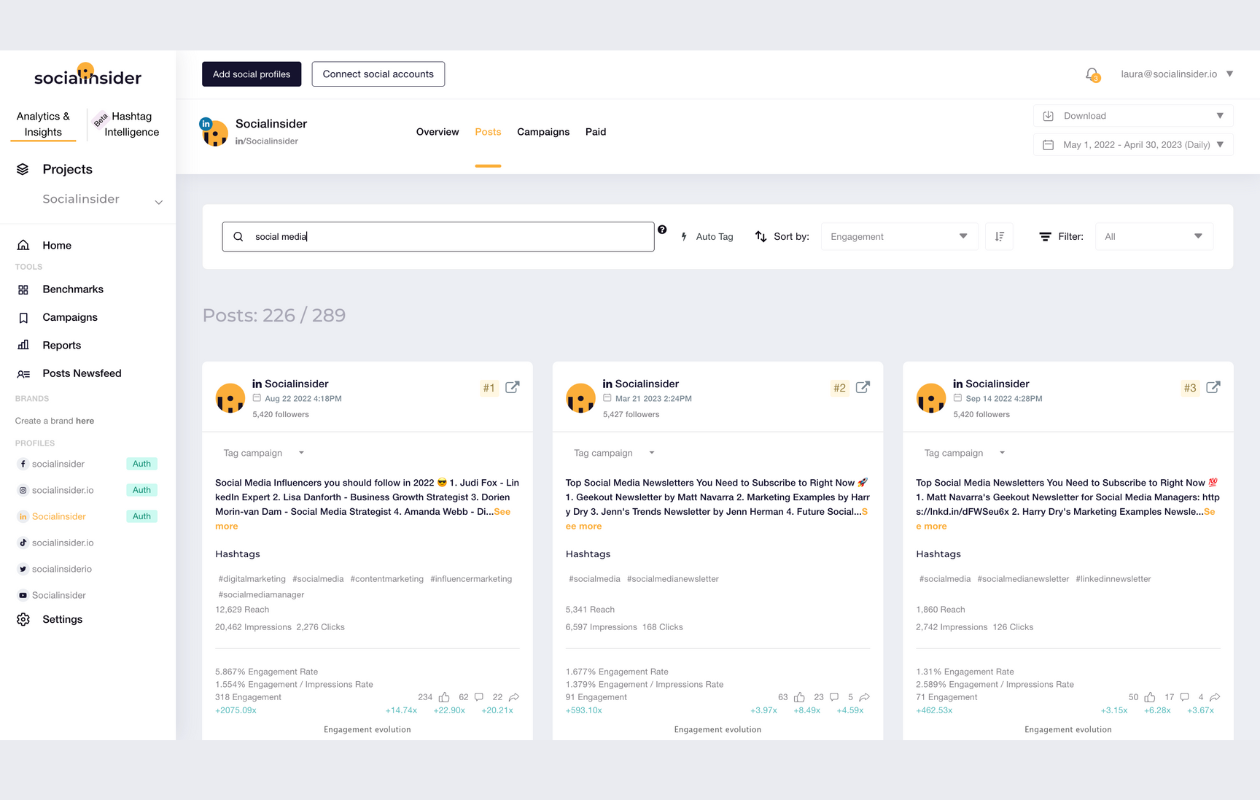 After clicking "Search", I got 226 posts out of 289 that include this keyword. You can look at these posts and get individual metrics for all of them.
Next, I searched using "5 in 5" as a keyword to group all my LinkedIn posts about our 5 in 5 updates that we usually post on Fridays.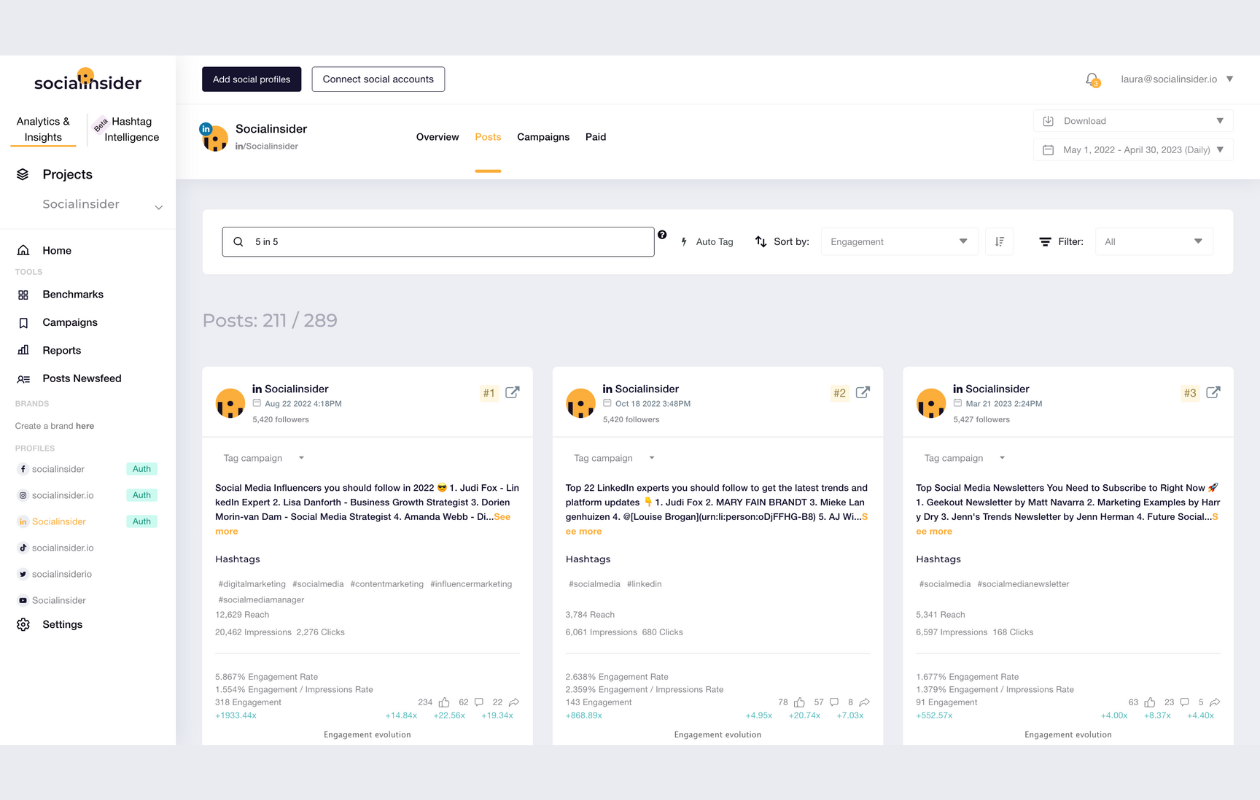 Here I managed to see 211 posts featuring this keyword out of a total of 289 from the time frame I selected.
This way, you can group your LinkedIn posts by keywords, analyze their performance and create your content pillars for your LinkedIn content strategy.
If you think these insights are too good not to share with the world, we agree!
You can start by sharing your Socialinsider projects with your team members, and edit their roles (admin, team or client) depending on their involvement in each project.
If you want to give one of your team member minimum access, mark them as "read only user".
To start editing your team access, go to Account -> Team.

This feature is only available for the Strategy and Enterprise pricing plans.
⇢ Price: Starts from $124 per month. You can enjoy a 14-day free trial.
Are you looking for a LinkedIn analytics tool to get quick, easy-to-access an accurate data for your LinkedIn strategy analysis? Book a demo with Socialinsider to see what's the best plan for you!
2.2. Buffer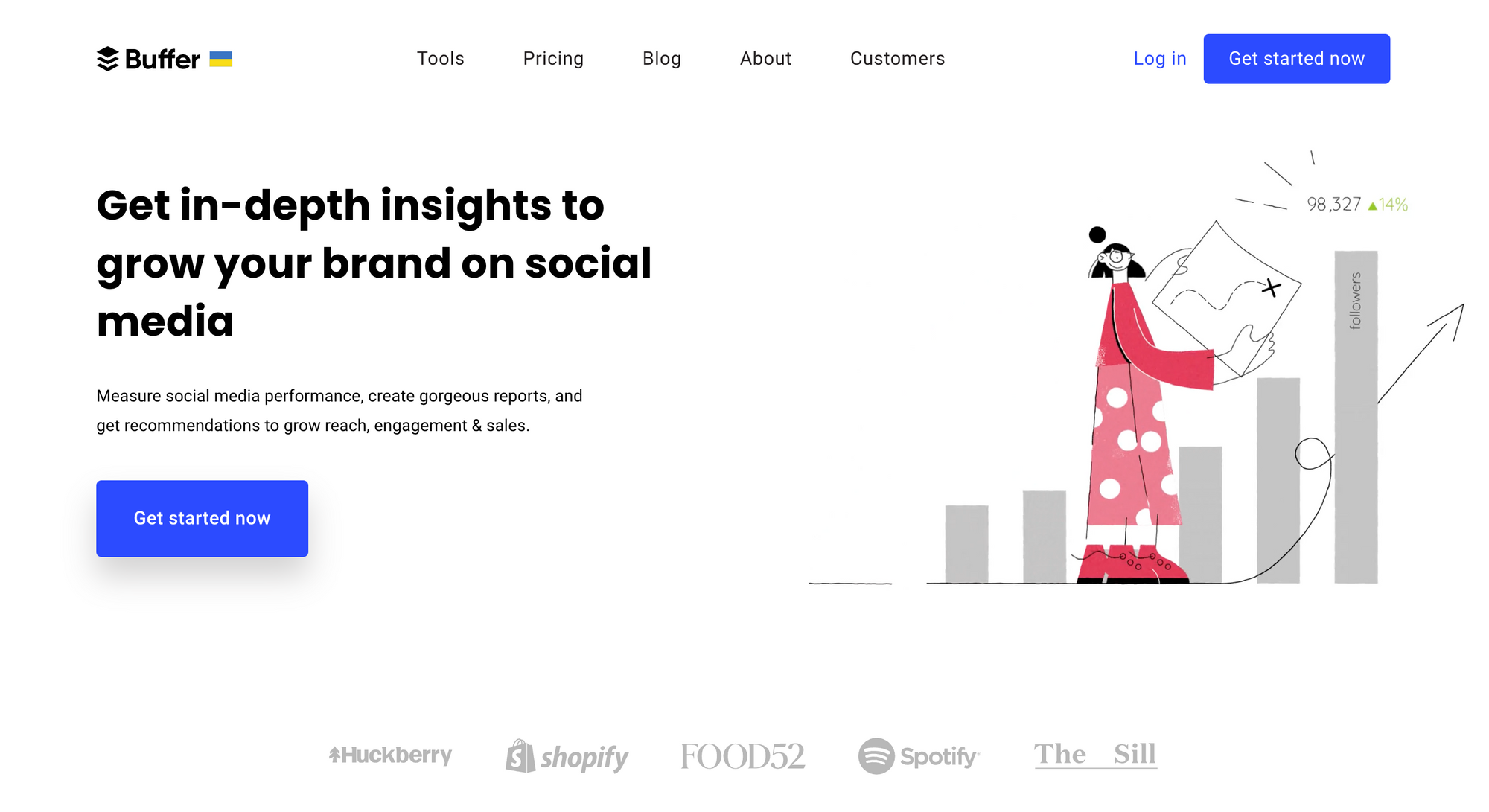 Once you connect your LinkedIn profile to Buffer, you can automatically create posts in Buffer, and they will be posted on LinkedIn, Twitter, and Facebook.
Inside the analytics platform, you can easily see the reach of each post and compare comments, likes, and clicks.
⇢ Price: 14-day free trial for the pro plan and then pay $35 per month.
2.3. Hootsuite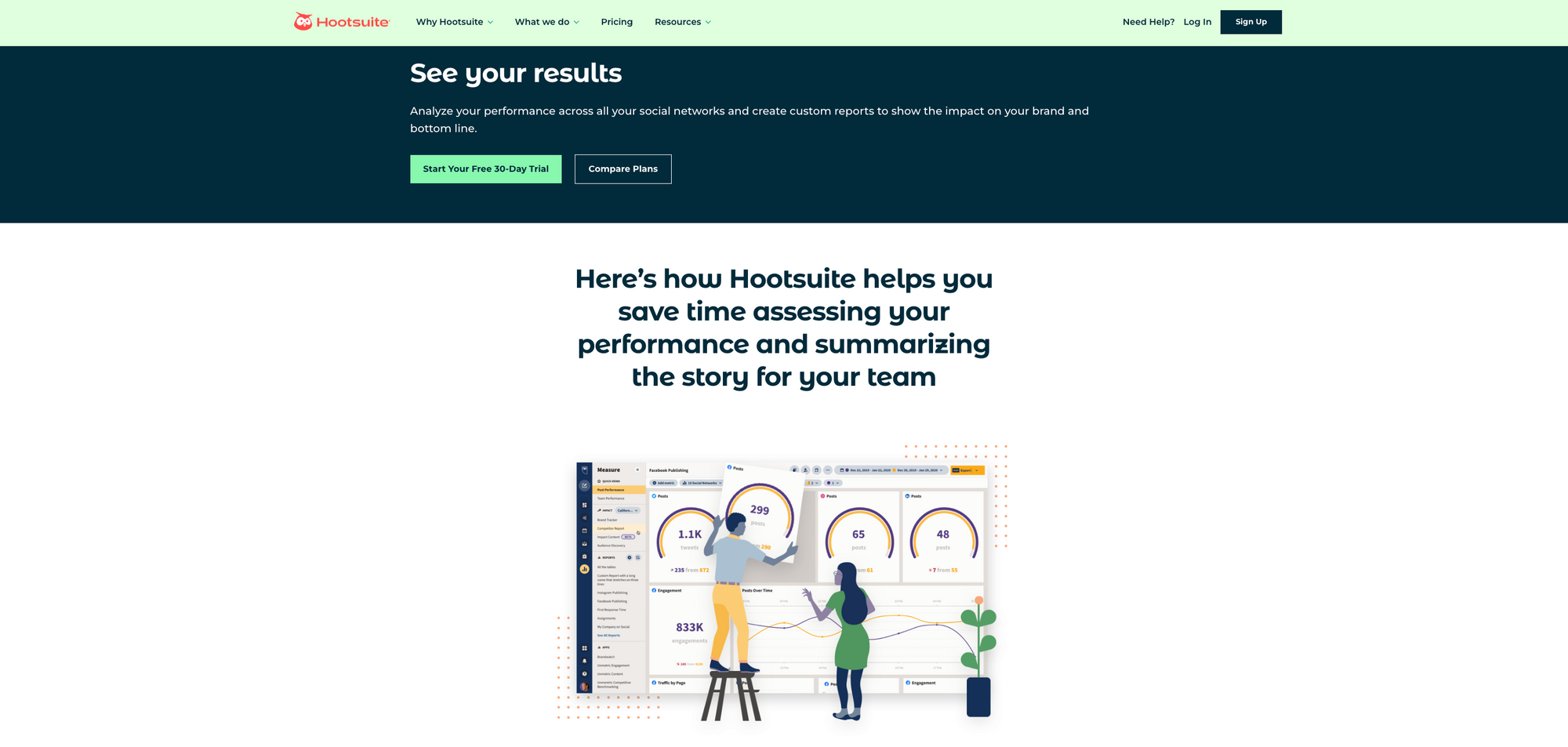 Inside the dashboard, you can gain insights on metrics like shares, likes, comments, and brand mentions.
You can also get more in-depth data based on your LinkedIn company page, such as visitors, updates, and followers.
Depending on the goal you've set, you can track specific metrics like subscribers, visitors, or traffic.
Worth mentioned, you're also allowed to set up filters, including time, page, and metric.
Moreover, you can view visitor demographics and gain information related to your page visitors' location, job function, seniority, company size, and industry.
Inside the LinkedIn analytics tool provided by Hootsuite, you can gain access to Brandwatch, a powerful social listening tool that enables you to discover all mentions of your company and to connect with customers interested in your brand.
⇢ Price: Starts from $19, and you can get 30 days of a free trial.
2.4. Social Pilot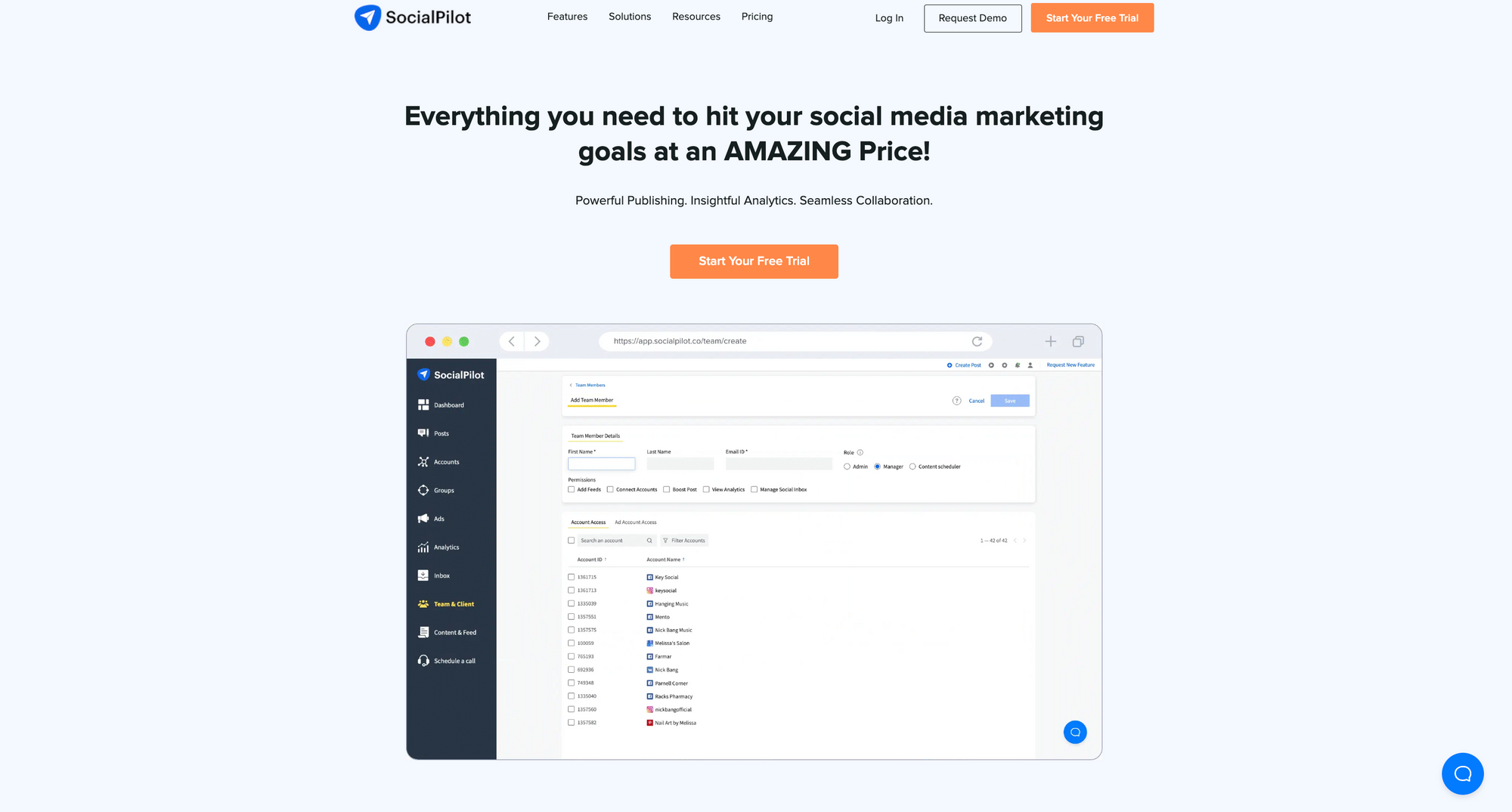 Social Pilot provides a LinkedIn analytics tool that offers you quick, complete information on how your business page is doing.
You can have a comprehensive overview of your page and analyze your growth over the weeks.
Another thing you can do with this LinkedIn analytics tool is to quickly inspect your demographics, monitor your post updates, and measure the engagement your company had on this platform.
All the information is available in clutter-free reporting dashboards and be easily customized and shared with other members of the team.
⇢ Price: Starts from $25/month plus a 14-day free trial plan.
2.5. Klipfolio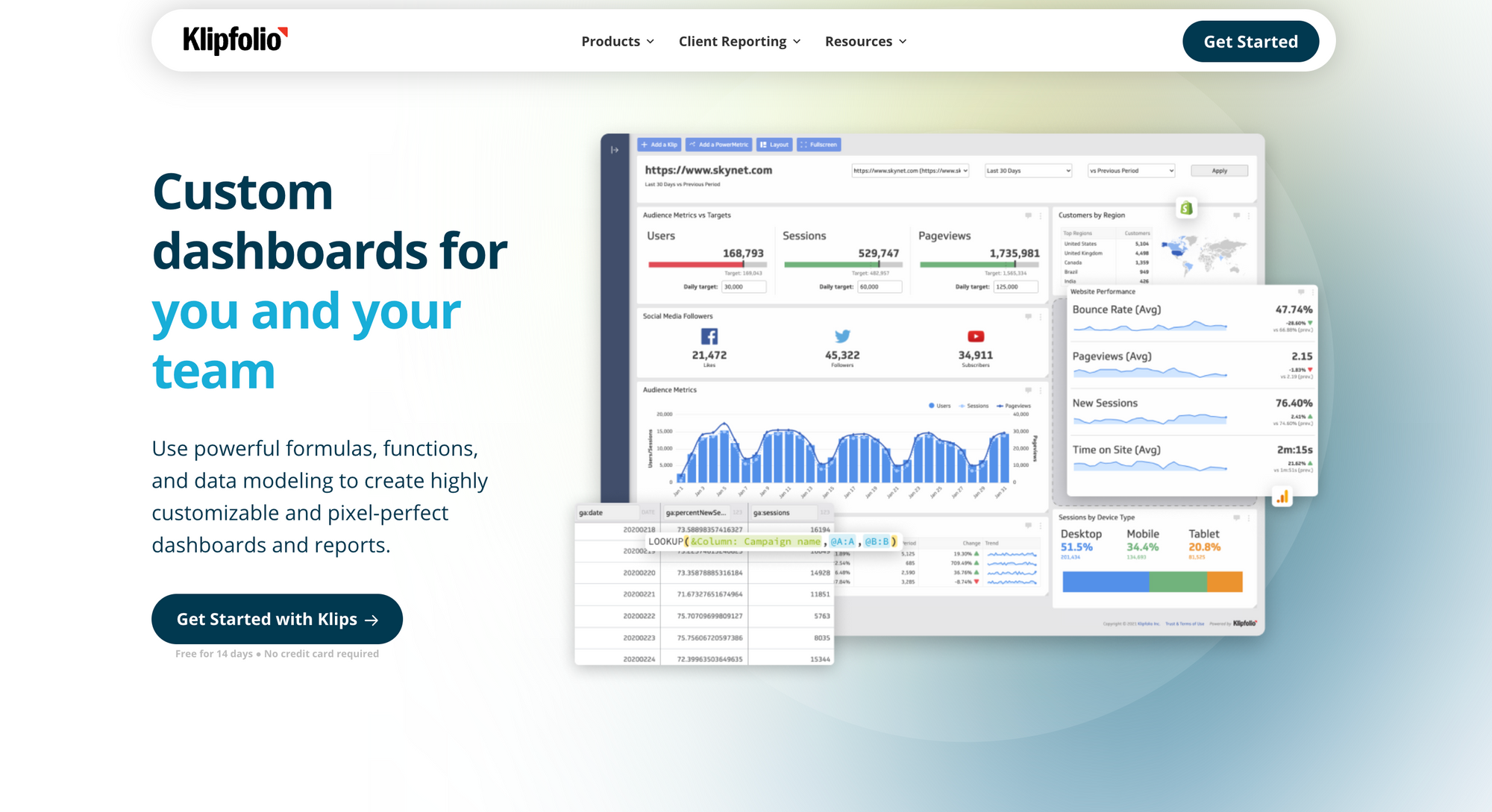 Klipfolio is a modern cloud LinkedIn analytics tool that prides with allowing you to build high-tech dashboards for your clients and partners.
One key feature that allows them to stand out from the crowd is that all the dashboards come with a black background, and they look incredibly professional.
With this LinkedIn analytics tool you can create reports based on key metrics, audiences, the performance of ads, and the list go on.
⇢ Price: Starts from $49/month.
2.6. Whatagraph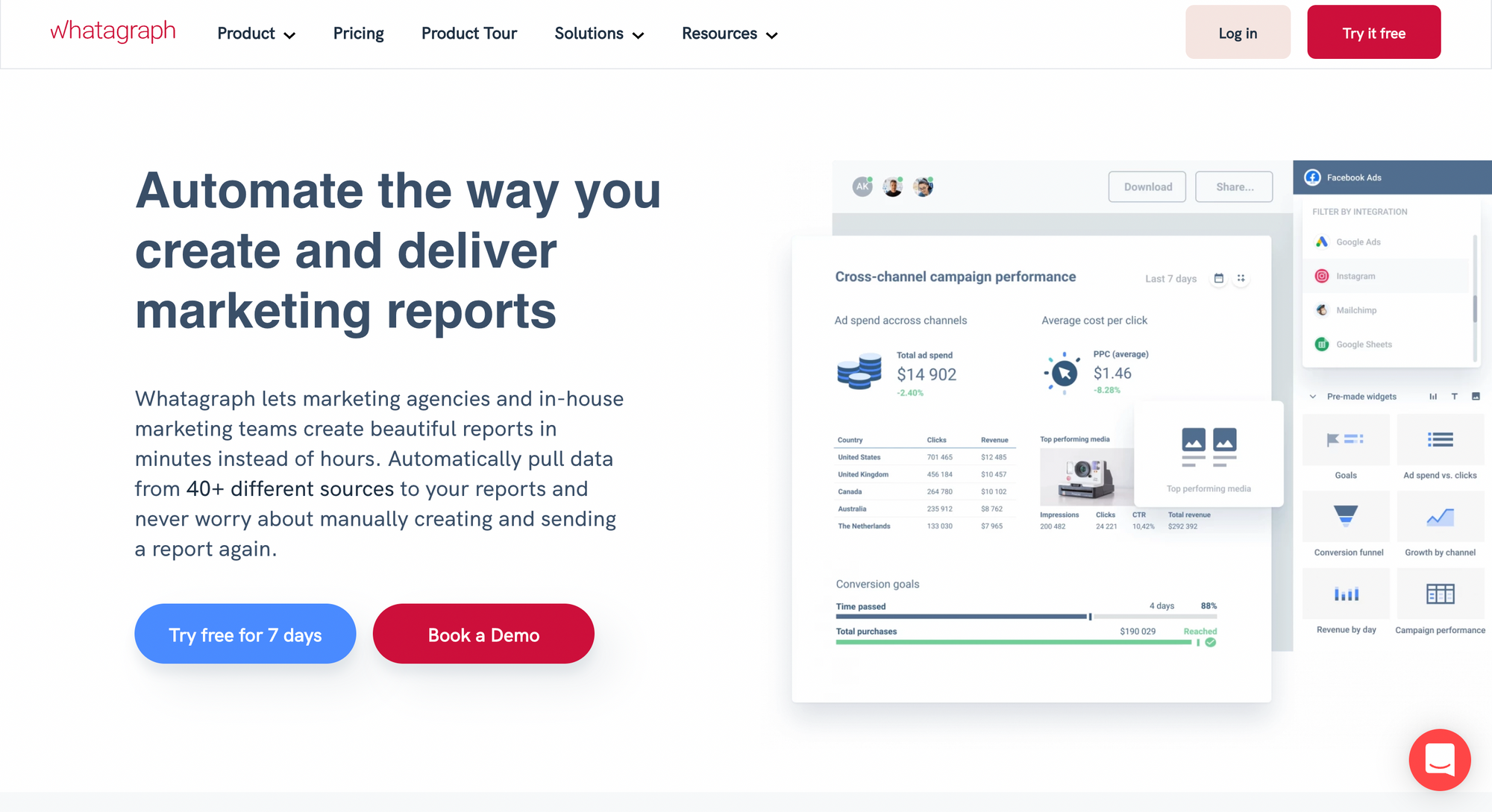 The Whatagraph LinkedIn analytics tool is a very user-friendly platform with clean graphics and smart buttons.
Here you can create personalized reports that are delivered into your clients' inboxes regularly, brilliantly visualize data and also personalize reports using your color scheme and logo.
Also, you can also use the pre-definite templates to point out specific data and showcase growth over a specified period.
Whatagraph is a LinkedIn analytics tool that allows you to monitor performance, share data, and keep everyone involved in LinkedIn marketing into the loop.
⇢ Price: Starts from $99/month.
2.7. LinkedIn native analytics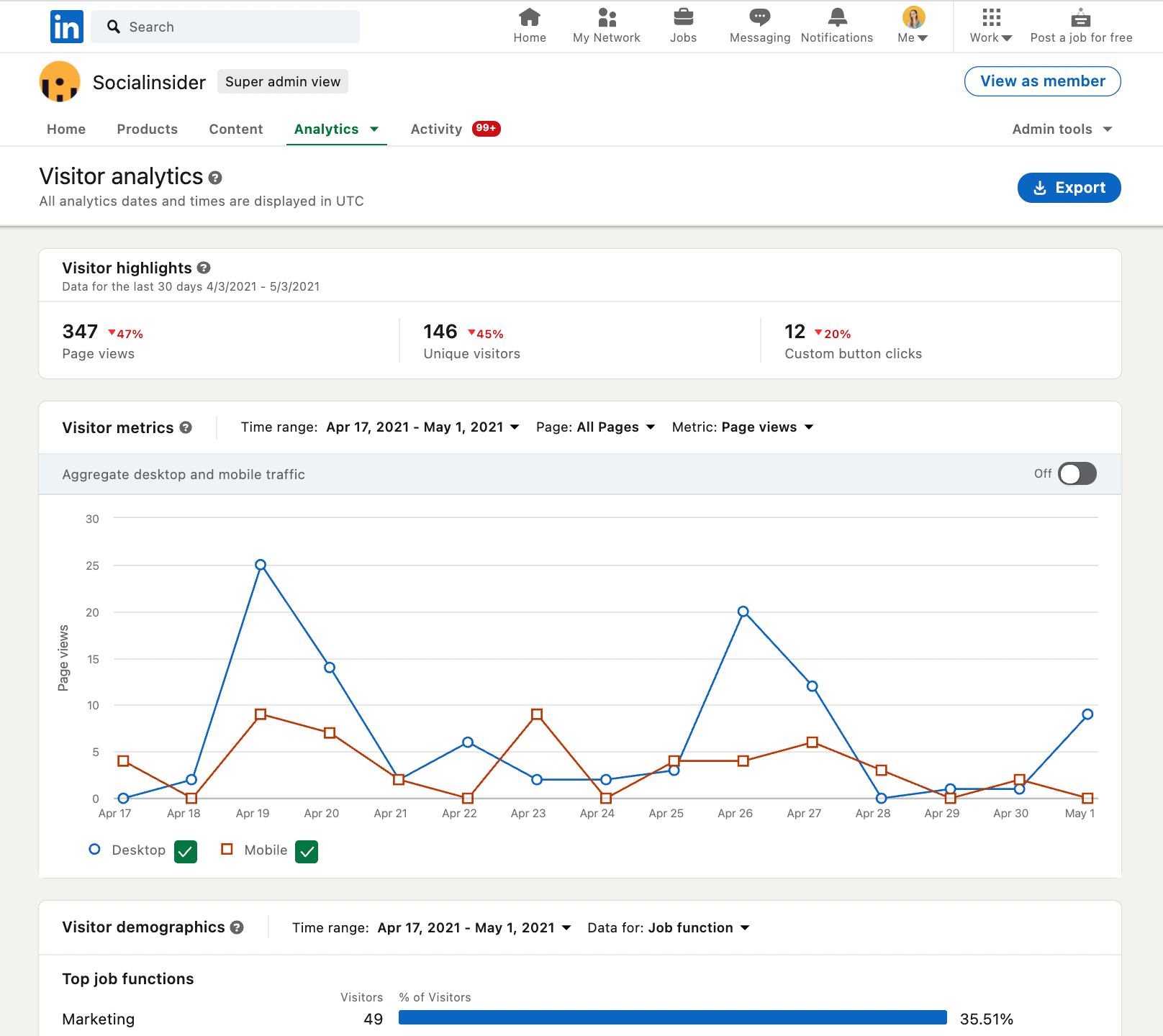 LinkedIn analytics tool it's embedded into the platform, so accessing it is very easy.
It gives you access to plenty of useful information, including date, audience, sponsored posts, impression, reach, interactions, clicks, engagement, and followers acquired.
Even if this tool is free, it is overpowered by most of its paid competition and has a lot of room to grow and improve.
You can see the analytics for your page and for your articles.
Here's how you can access LinkedIn native analytics for your business page:
Go to your LinkedIn Page
Click "Analytics" from the menu bar
You can see analytics for your visitors, updates, and followers.
2.8. Iconosquare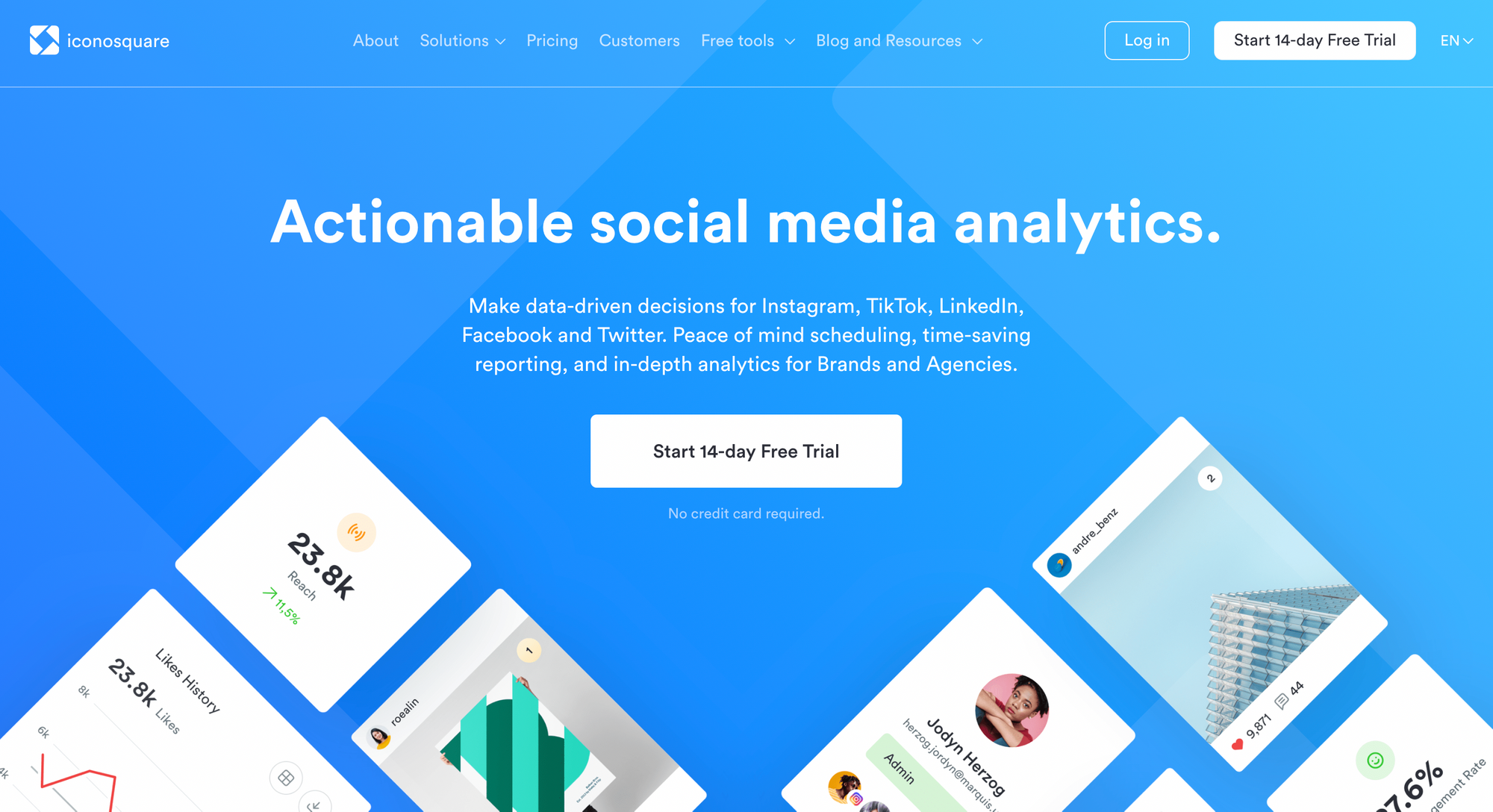 Another useful LinkedIn analytics tool for your business is Iconosquare. This app provides in-depth analytics on metrics for several social media platforms, like Instagram, Facebook, Twitter and LinkedIn.
With detailed information about your social media performance, you can learn more about what works better for your brand.
Besides displaying data about engagement, interactions and reach, you will also get information about your followers, like where they are from.
The useful thing about this analytics tool is that you can export the data in a report.
⇢ Price: For this social media analytics app the pricing starts at $49.

2.9. DrumUp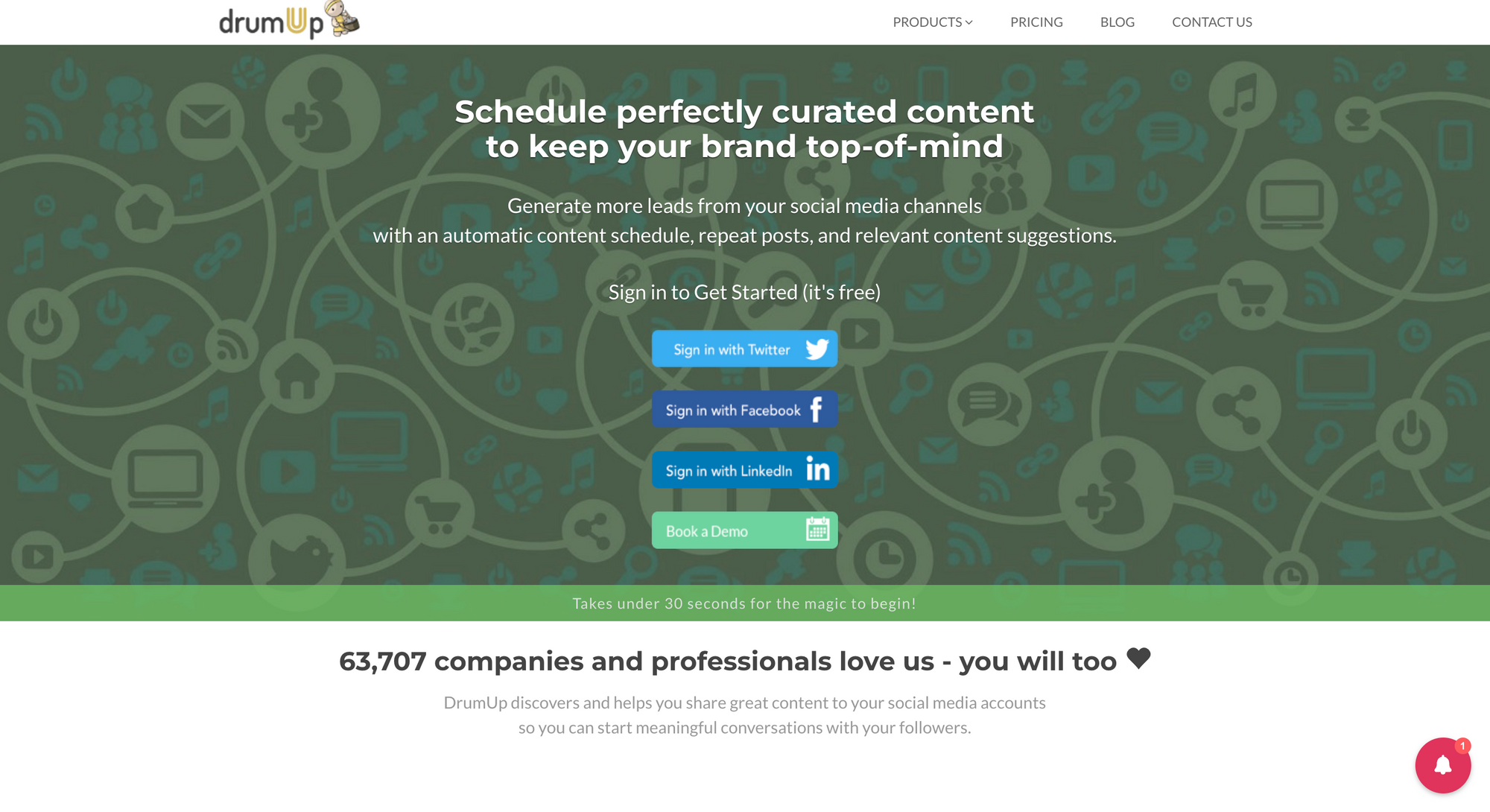 DrumUp is one of the best LinkedIn analytics tools that integrates with Facebook, Twitter and LinkedIn.
This is a tool for content management that helps you grow your social media presence. The app looks at loads of content in real time and then suggests new ideas that will be more engaging for your followers.
Pretty neat, huh?
You will learn more about your LinkedIn followers and you will complete and include the newest updates.
⇢ Price: The pricing for this analytics app starts at $39/ month.

2.10. Talkwalker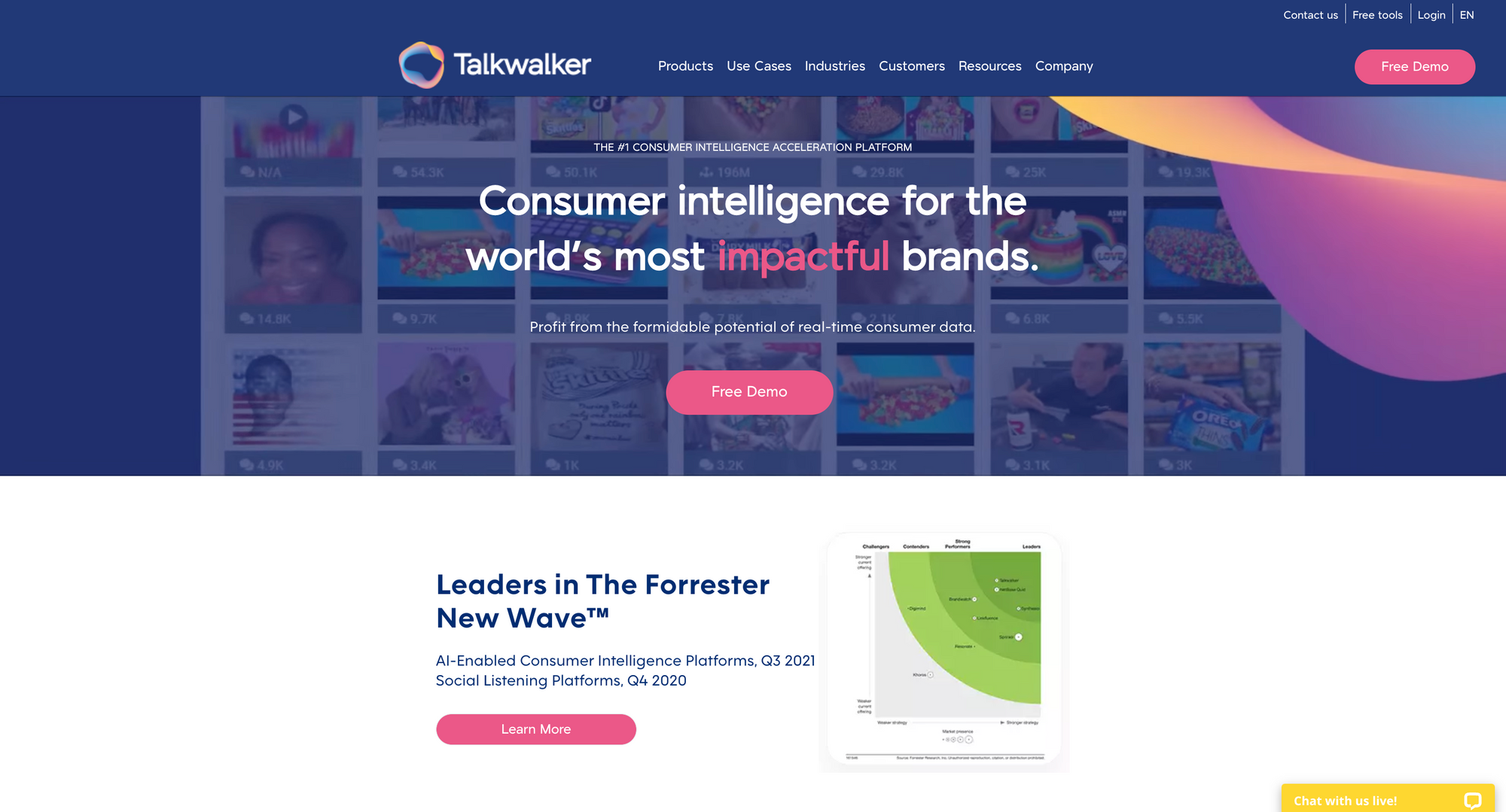 If you are wondering how to get LinkedIn analytics, you need to explore the market more to find the right one.
Another worth-trying Linkedin analytics tool is Talkwalker. This analytics app works with the biggest brands around the world.
Unlike the rest of the social media analytics tools, this one also looks at print, and TV/radio content.
Talkwalker offers you the chance to use more than 30 pre-developed use cases to create reports on your social media performance.
You can download them in different formats and learn how you need to change your strategy to make it work for your followers.
It is easier if you integrate this analytics tool into your CRM system to access all the data and use it at your own pace for efficient sales automation.
⇢ Price: The pricing for Talkwalker is not displayed on their website because you need to first book a demo and tell them about your needs. The pricing is mainly custom.
2.11. Inlytics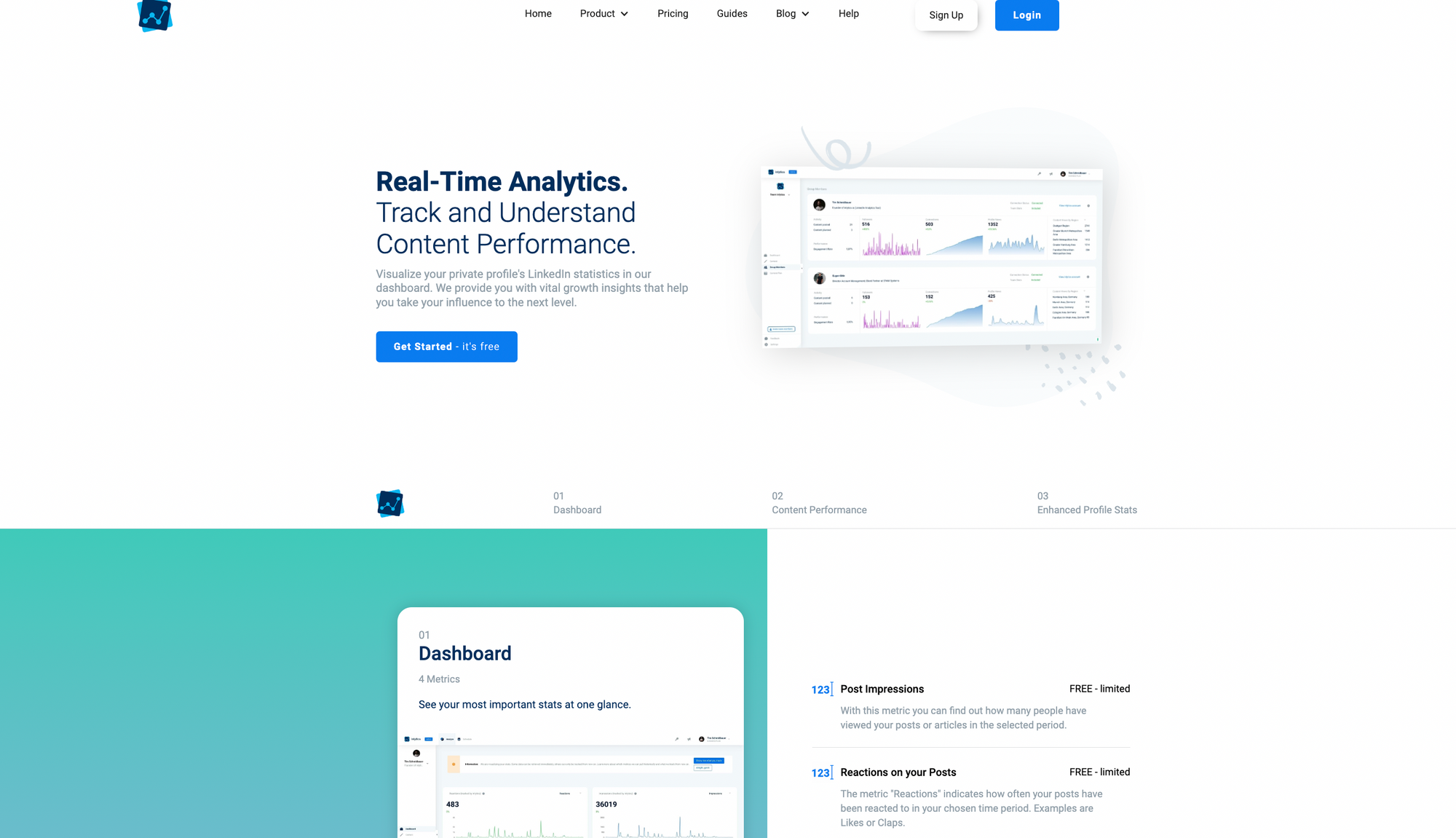 Inlytics is one of the few analytics tools that focuses only on LinkedIn analytics. Inlytics features a LinkedIn analytics tool and a LinkedIn scheduling tool.
The app provides detailed growth insights to help you extend brand-awareness and gather more followers.
With this app, you will find all your LinkedIn much-needed data in one place. Inlytics offers you the chance to register for free for basic access, but if you need in-depth analysis, you should consider a paid plan.
This way, you will get advanced analytics, unlimited data storage, and the chance to schedule 20 posts on a monthly basis.
Other people from your team will also have access to the LinkedIn analytics app and you will be able to download reports.
By getting detailed profile statistics, you can take your brand to the next level.
⇢ Price: You can also have free access for basic data, but if you need in-depth analytics, the pricing starts at $12.50 per month.
2.12. Shield
Shield is one of the best LinkedIn analytics tools that offers you all the needed data to keep track of your LinkedIn performance. The important thing to keep in mind is that it offers only own profile analytics and it doesn't provide you with data for business pages.
Through this social media analytics app it will be easier for you to follow your growth month after month, while checking metrics like engagement, reactions, views, impressions and reach.
Shield is also helpful when it comes to learning more about your audience, who your followers are and who is consuming your content. You have access to detailed demographics regarding your list of followers.
This analytics tool is ideal for big teams in agencies because it helps them organize their social media content and come up with on-point strategies bound to work better.
⇢ Price: The pricing for Shield starts at $6 per month.

2.13. ReportGarden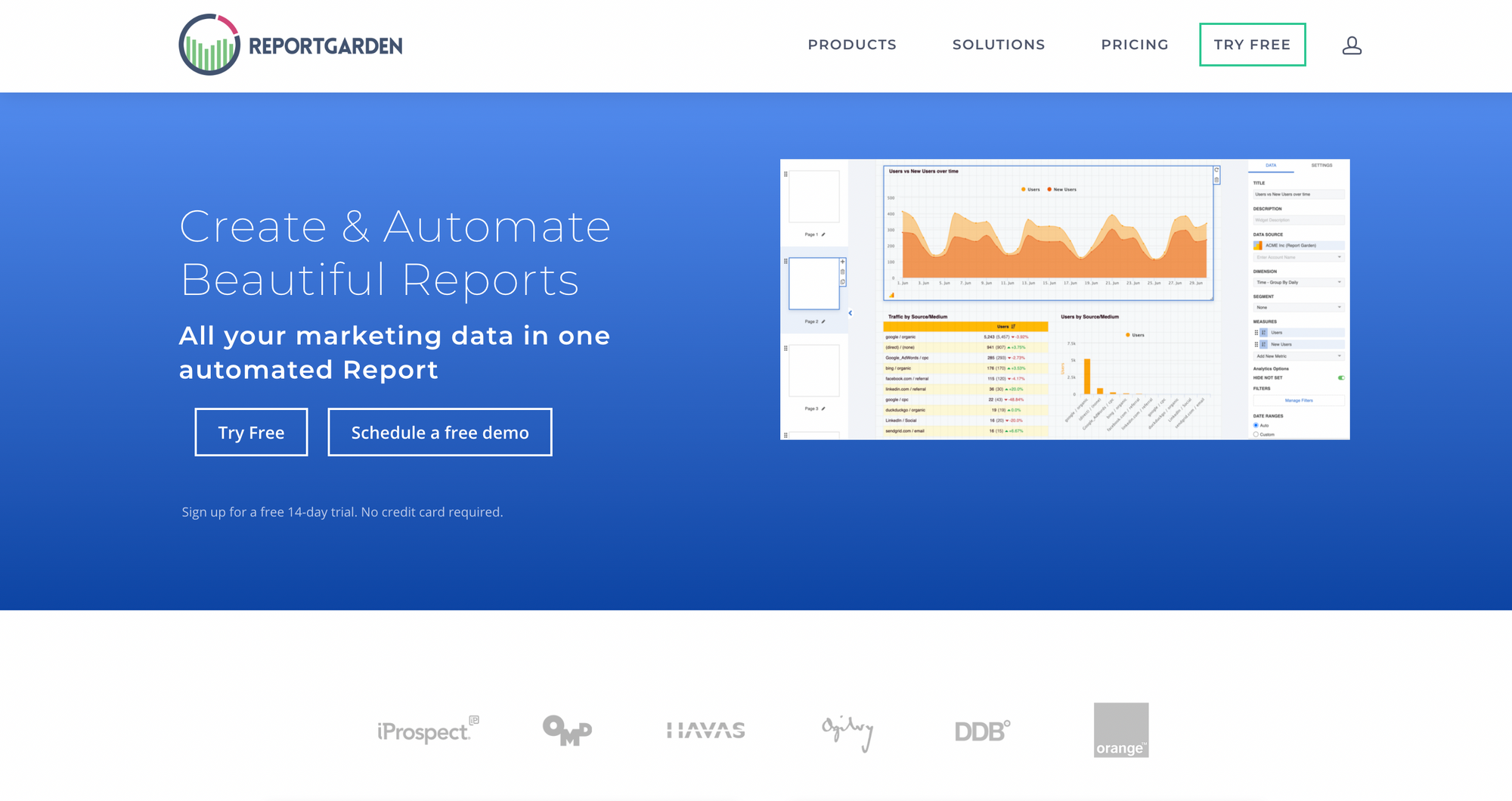 ReportGarden, another LinkedIn analytics app, relies more on a wide range of reports meant to offer you the right amount of data.
That is why this tool is suitable for digital ad agencies that need to download their data.
This social media analytics tool features reports for more social media platforms like Facebook, LinkedIn, Twitter, but also Google analytics and SEO reports.
This way, you will have a lot of perspectives from which you could analyze your brand's performance. Also you can compile the data from all these social media platforms into a single report.
This option will help you develop a competitive strategy.
⇢ Price: For this analytics tool, the pricing starts at $89 per month.
2.14. Unmetric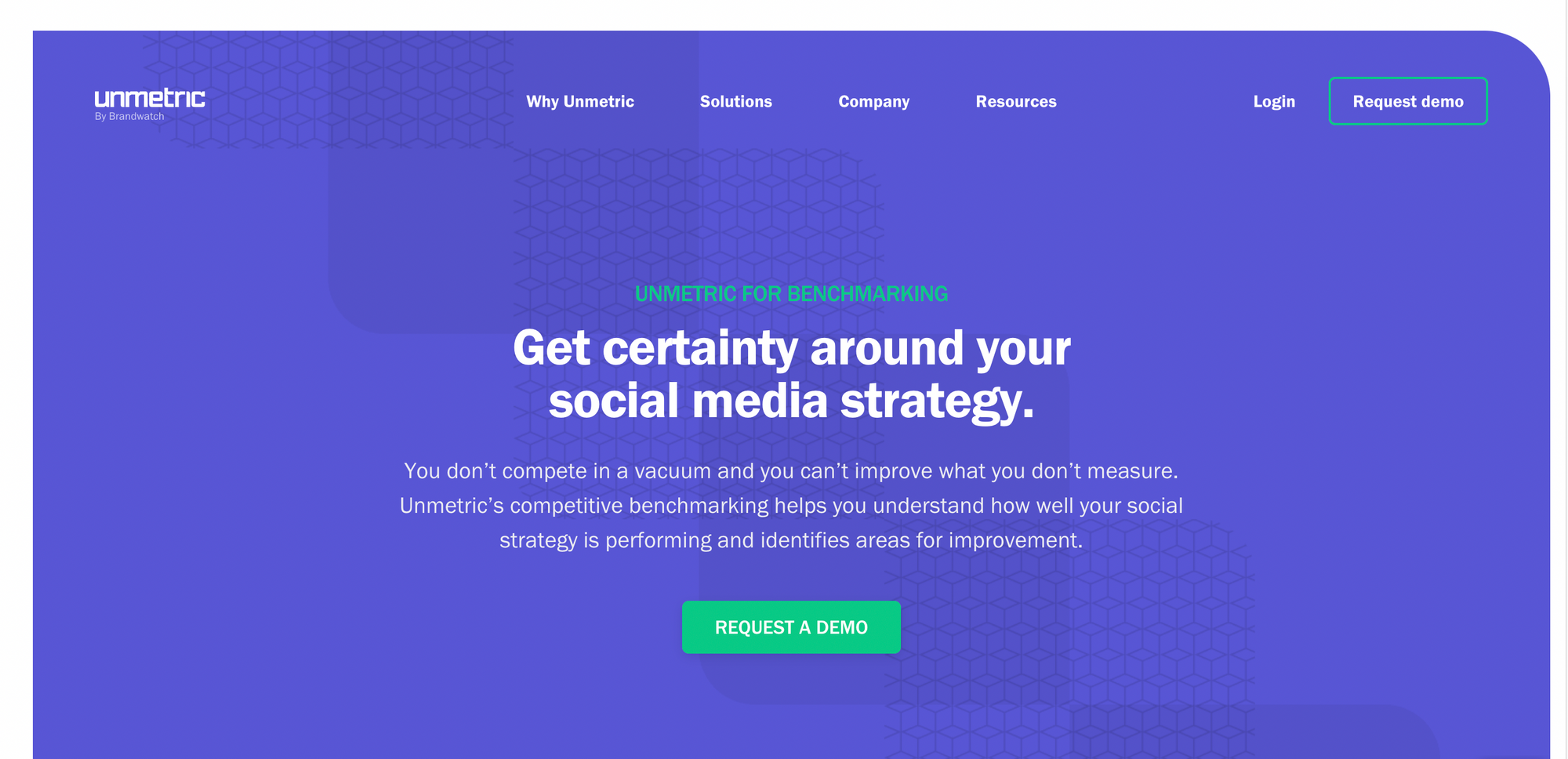 Unmetric is a useful Linkedin analytics tool for your company because it will help you enhance your social media strategy by providing all the needed data.
The features provided by this app help you establish which is the type of content with which your followers will be more likely to interact.
You can always download the reports with all the graphics and statistics. Moreover, the app allows you to check how your competitors are doing, learning how to be one step ahead of them.
⇢ Price: The pricing for this app is custom, since they wanna know more about your needs after you book a demo. However, their website indicates that the plan starts at $1,000.
2.15. Brand24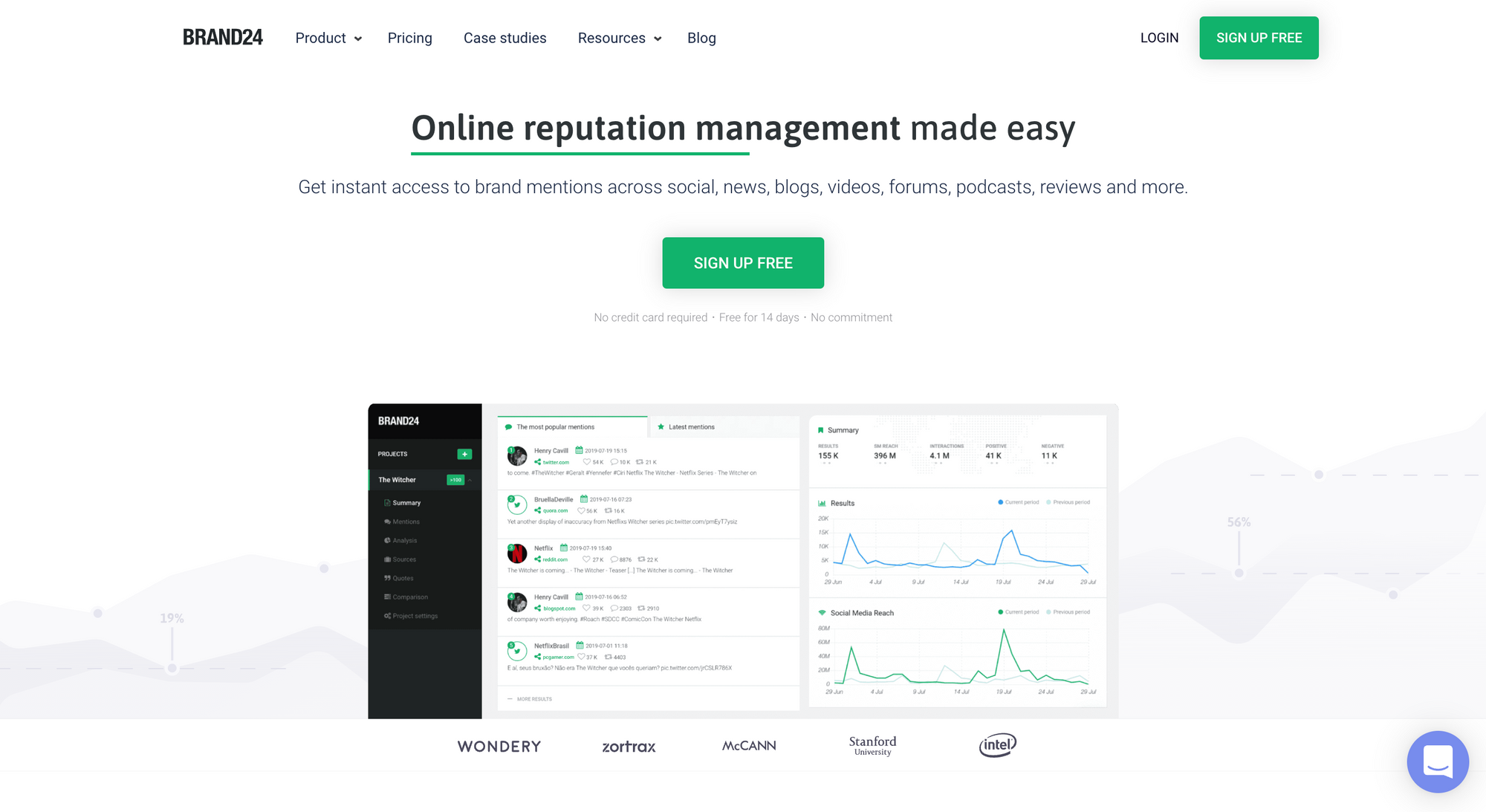 The last, but not the least LinkedIn analytics tool we looked at is Brand24. If you need to improve your social media presence, this is the way to do it.
However, what you need to know about it is that Brand24 is firstly a listening tool which also provide analytics for LinkedIn.
Using this app, it will be easier for you to keep an eye on your developing ads campaigns.
This LinkedIn analytics tool for your company will show you all your brand's mentions to see how the world around you perceives what you do and what you need to adjust to suit their needs.
The Brand24 reports can be downloaded in excel files and PDF.
⇢ Price: Brand24 starts its pricing at $49/ month.
2.16. Vaizle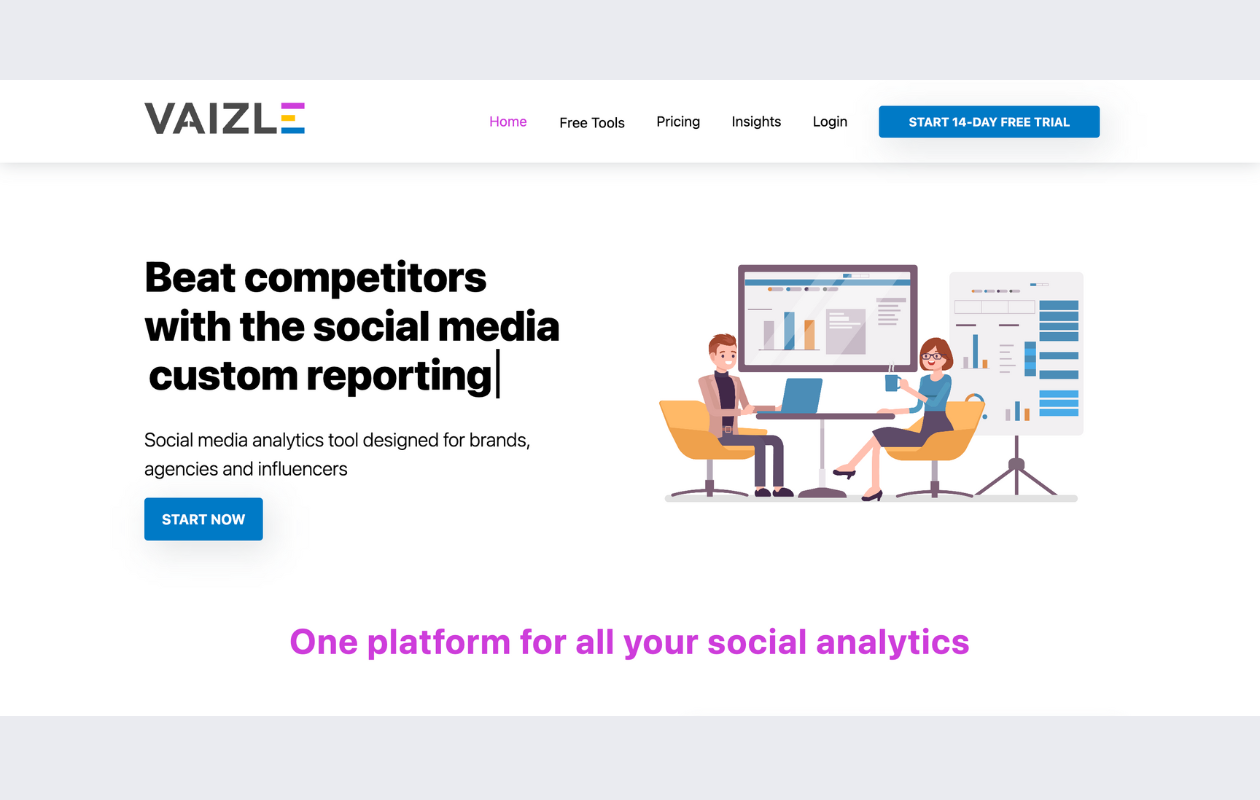 Vaizle is yet another LinkedIn analytics tool that tracks your brand's performance for every campaign.
This app helps you analyze content and then adjust your marketing strategy accordingly.
You can see your posts' performance individually, with all key metrics, and you can also use the tool to get demographics about your followers.
Moreover, you can also develop a report on your ad campaigns on LinkedIn.
⇢ Price: The starting price for this tool is $59/ month.
2.17. SocialStatus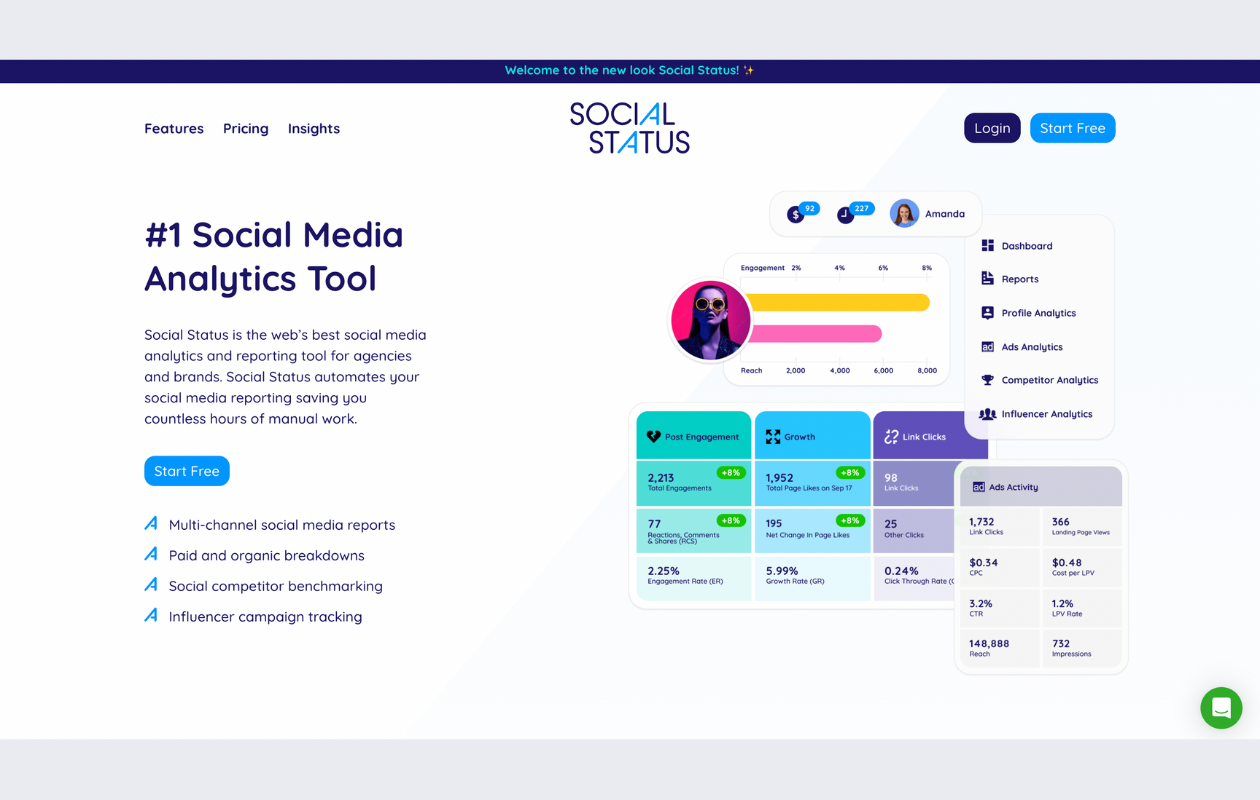 If you are in search of a LinkedIn analytics tool, Social Status is one of them. This tool is an official LinkedIn Marketing API Partner.
With all the data you get through the app about the most important LinkedIn metrics, you can easily download a report for your monthly or quarterly audit.
If you choose the Business Plan, you get to customize your reports as you wish.
⇢ Price: For this LinkedIn analytics tool, the starting price is $29/ month.
2.18. Rank Ranger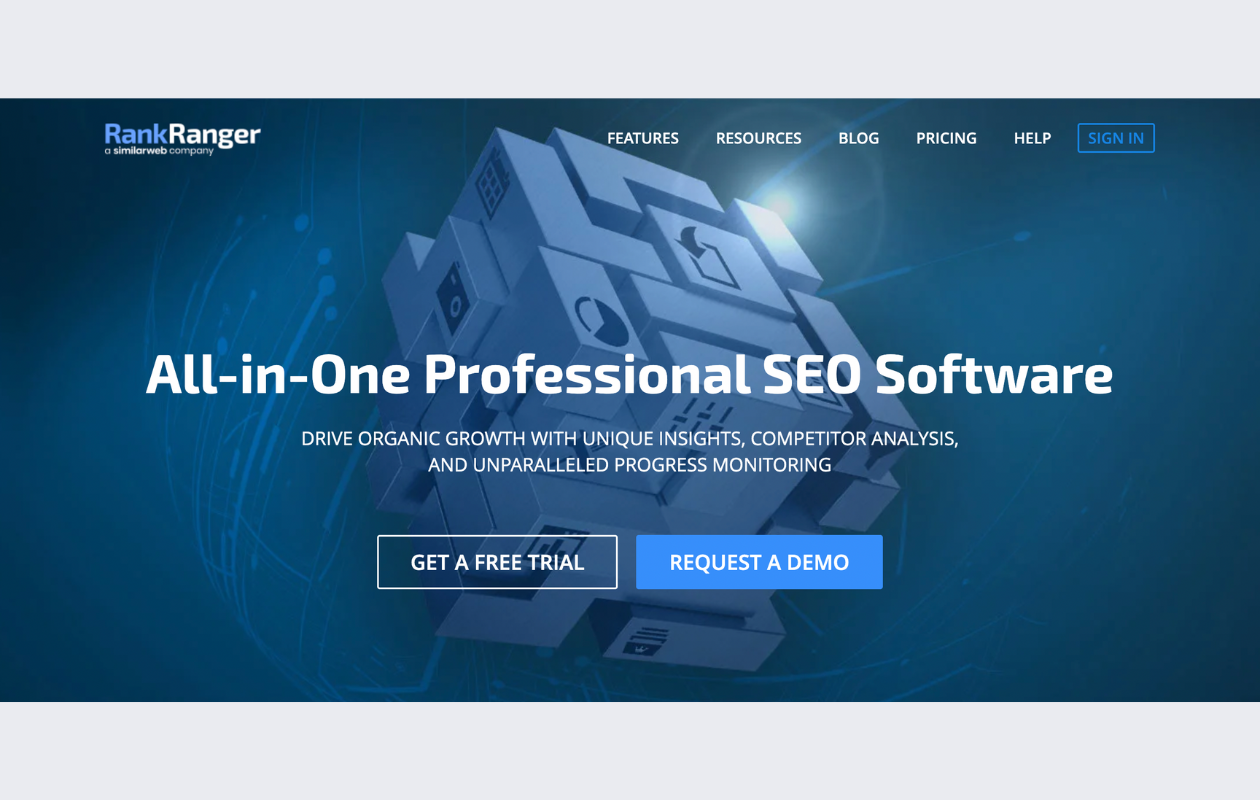 Rank Ranger is mainly a SEO tool, but it is also useful as an analytics tool for LinkedIn. However, this app does not feature a competitive analysis.
With this tool, you can check LinkedIn followers and other demographics data.  Moreover, you can develop well-documented reports with all the LinkedIn analytics data you get.
⇢ Price: This LinkedIn analytics tool has a starting price of $79/ month.
2.19. RivalIQ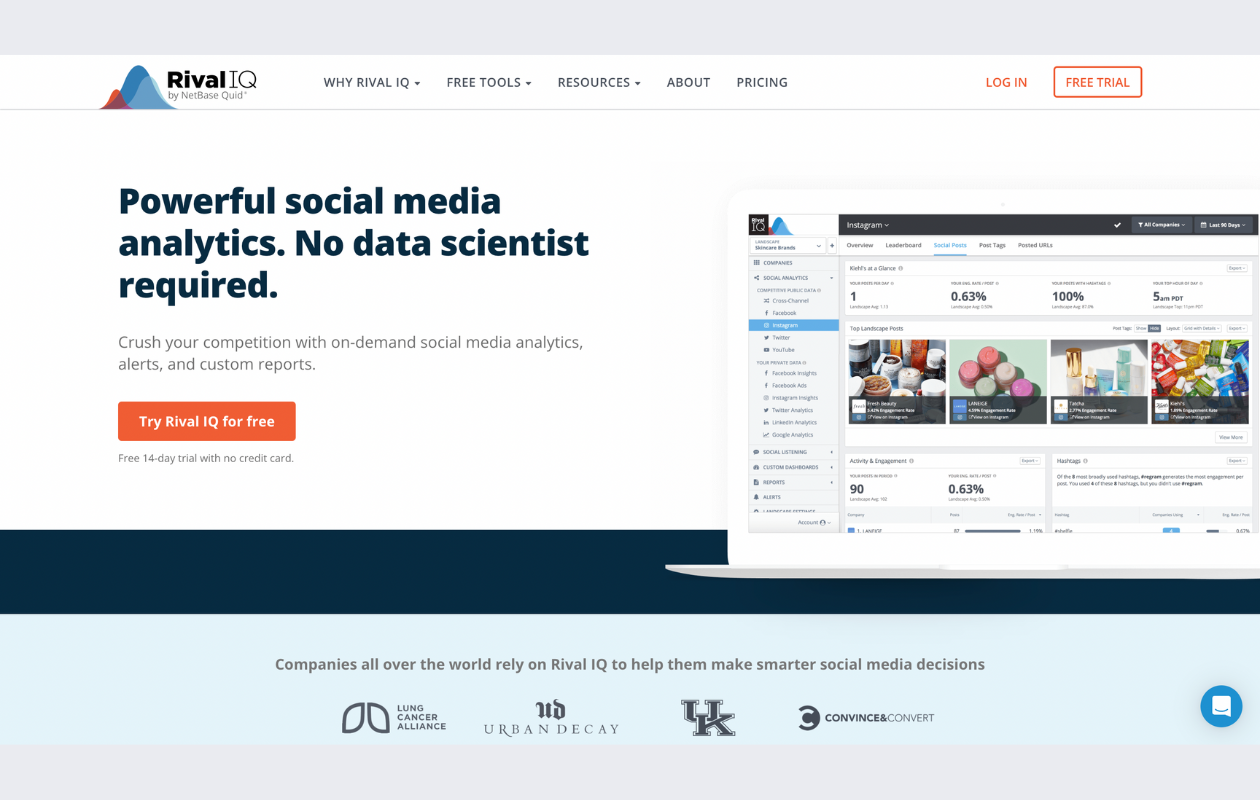 RivalIQ is a well-known social media analytics tool that also provides data about your LinkedIn performance.
This app helps you track your LinkedIn posts' performance and develop custom reports based on your results.
You can easily share the reports you develop with your teammates or clients.
⇢ Price: For this LinkedIn analytics tool, the starting price is $239/ month.
2.20. SproutSocial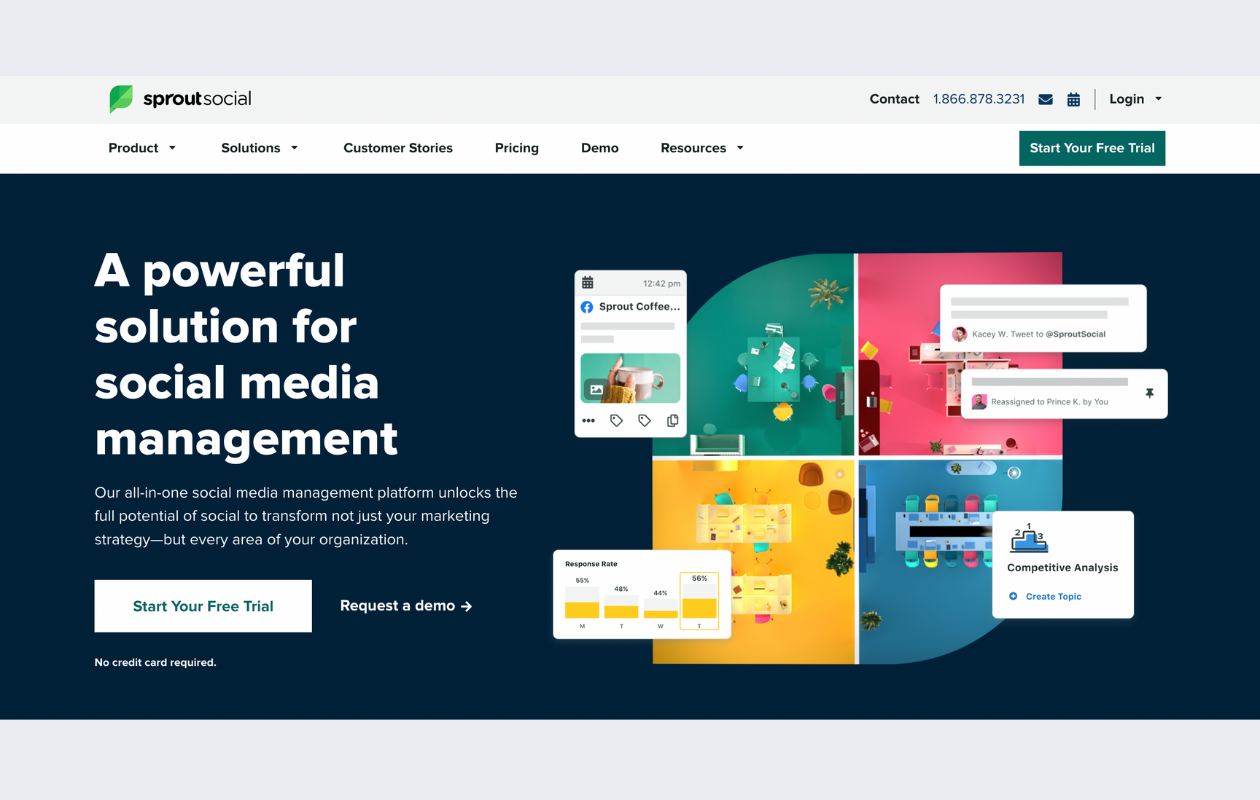 Just like in the case of Socialinsider, SproutSocial is a social media analytics tool that can also provide LinkedIn analytics data.
Besides making use of the publishing feature, you can also develop a competitive analysis and closely analyze your LinkedIn posts to see what and how you can improve.
⇢ Price: For SproutSocial, the starting price is $249/ month.
Final Thought
To avoid any confusion that may appear when thinking about LinkedIn analytics tools, here is a distinction that matters for marketers.
There are tools that only look at analytics pages,  other apps that look only at individual profiles, and then there are those which offer data for both.
A LinkedIn analytics tool can give you precious insights on how your campaigns are working and enable you to improve your social media performance.
Since LinkedIn has grown to become one of the most important providers of high-quality leads for businesses all across the globe, optimizing your strategy is a must-do here, as well as it's the case to all the other platforms.
We bet these LinkedIn analytics tools can shed some light and give you a hand in successfully planning your posts and actions in the future, now the only question is, which one would be the chosen one?