Social media is not only about selfies and what places people have visited lately. This is a space for marketers to stand out and prove that their products are the best.
When it comes to social media trends, the changes that will occur in 2023 are going to rock the marketing world in a positive way for those who get prepared for them.
In what follows, we will look at the predictions made for social media 2023 based on the latest updates and preferences.

Social media trends for 2023
1. The interest for TikTok will increase
2. Video content rules
3. The ads budget is growing
4. Authenticity will sell better
5. Social listening will be on the rise
6. Audiences will transform into loyal communities
7. Augmented reality and virtual reality will grow in popularity
8. Micro and nano influencers will be favored
9. Social audio will become more popular
10. Social networks will be used for customer service
1. The interest for TikTok will increase
TikTok's increasing popularity is coming from its short-form videos that comprise important infos that are easy to digest.
Social media trends for 2023 show that this social media platform will be used by more and more marketers to advertise their services and products.
At present the number of active users on TikTok has surpassed 1 billion, but in 2023 more companies will adapt their marketing strategies to include funny, eye-catching videos.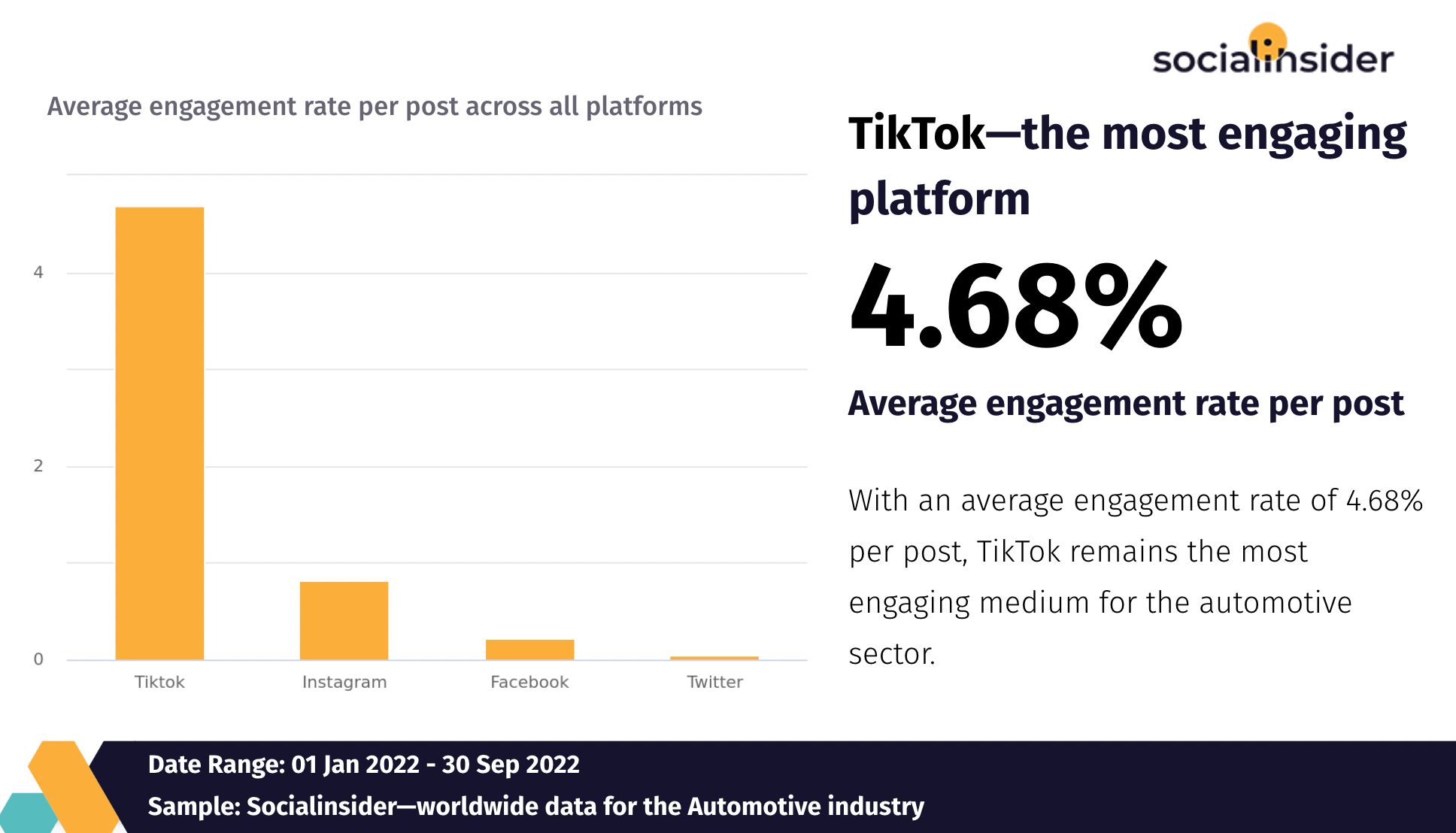 By keeping up with the rest of the brands that run TikTok campaigns, marketers ensure a better place for them higher up on the ladder of success.
Marketers should have a close connection with their audience and follow them wherever they go.
This way, their audience will raise to be a loyal community around the brand.
2. Video content rules
The year 2022 has already taught marketers that users' attention span has gradually decreased.
Due to the fact that people are always on the run, in a fast-paced world, they rarely have time to sit and read.
That is why video content claimed its supremacy, while text and image content has been placed lower. Our industry reports for Q3 2022 stand proof for our statement saying that video content rules.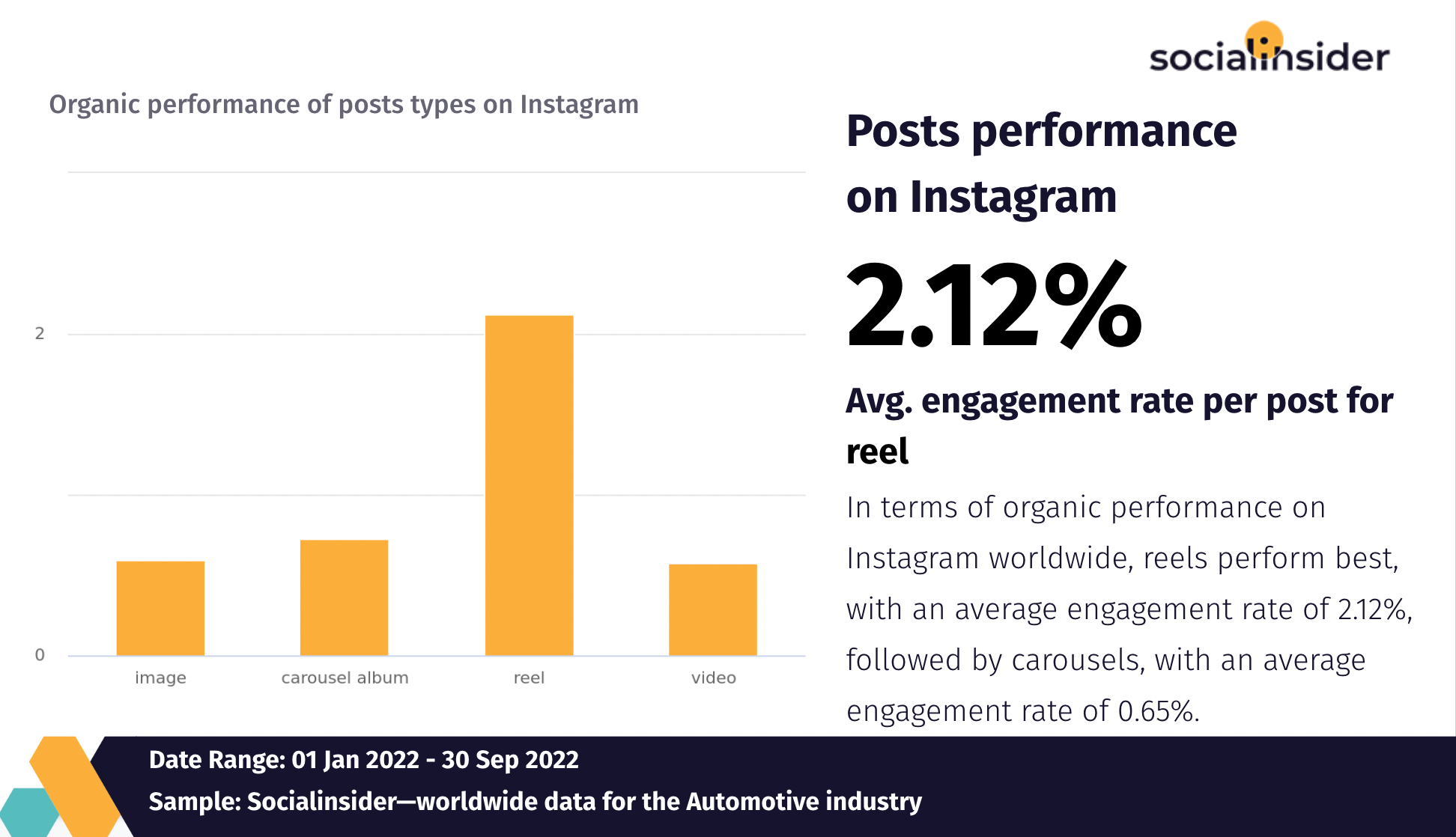 While scrolling, people only look at content for a few seconds. Therefore, marketers constantly need to adapt their content to bite-size information in the form of videos.
This will satisfy users with a narrower attention span and lead to more content consumption.
In 2023, people will engage more with videos, determining brands to change their strategy in order to sell more.
3. The ads budget is growing
Even if some marketers try to stay away from paid campaigns, putting all their faith into a strong content strategy, starting from 2023 more and more brands will implement ads.
Irrespective of the social media platform you activate on, you will need to make supplementary efforts to attract new leads and clients.
The pressure that lays on content creators could be lifted off their shoulders with the help of ads that will easily push the organic content.
Many companies will increase ads budgets for the year to come to keep up with the continuously changing market.
If you are not yet using ads to promote your campaigns, maybe it's time to reconsider your 2023 marketing strategy and invest more in ads.
4. Authenticity will sell better
Thoroughly-researched and well-developed content with a pinch of humor will always sell. However, original content is what sells better.
Telling stories with a twist will always gain popularity among members of your community.
When building new content, you have to make sure you show people your real true self as a brand, presenting stories that reflect your values.
We know that every brand is aiming for authenticity and very few prove to naturally have it.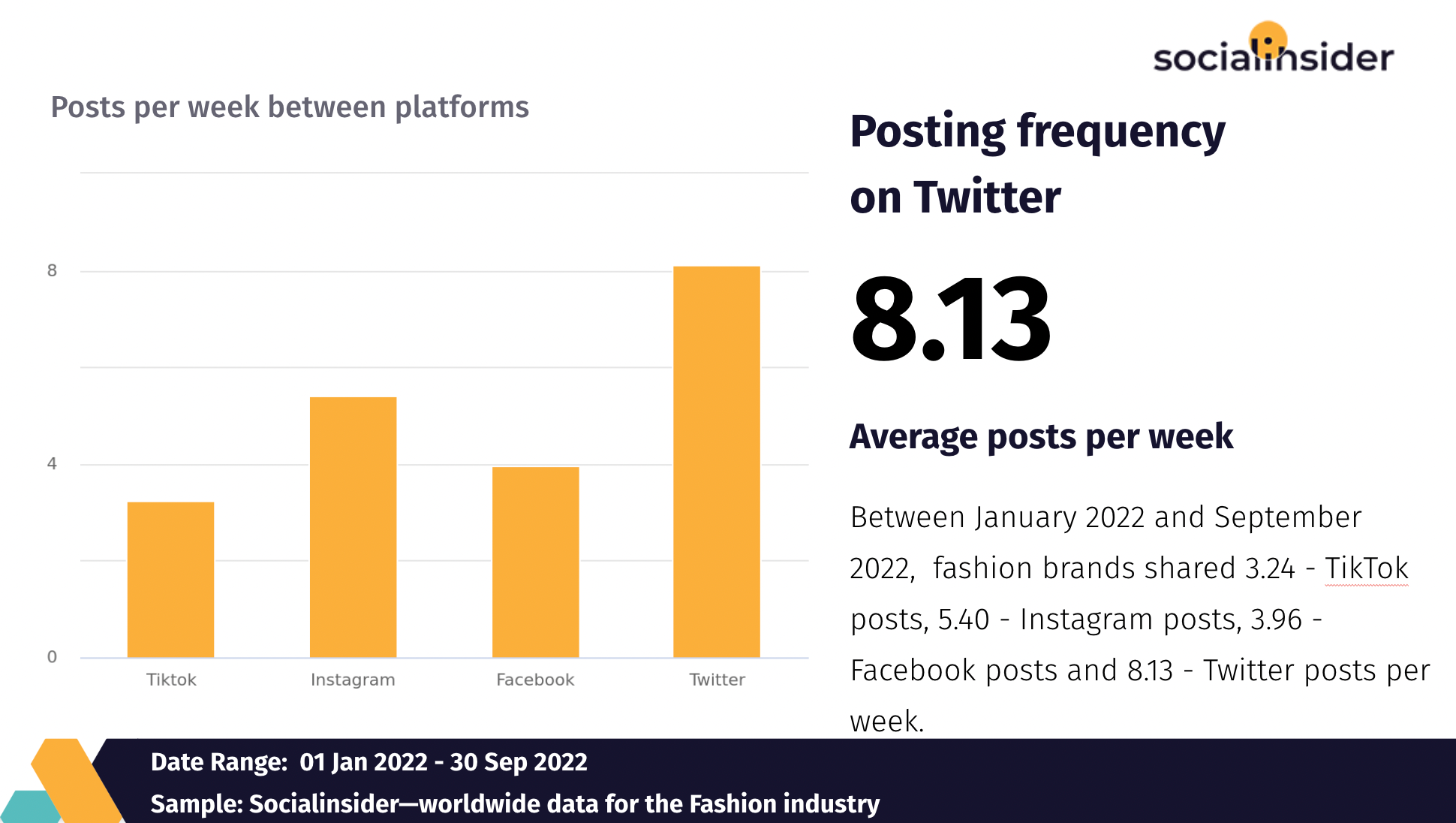 It is not always about bringing something completely new on the market, but about how you introduce your service and products into your niche and industry.
The way you develop your marketing campaign can make the difference. Authenticity in products, services, perspectives, way of working, this is well-praised as long as you learn how to integrate it.
If you manage to make your brand stand out through a distinctive feature, then you've won the originality game. Showing people your human side will also count.
Make sure you offer your audience exactly what they need and search for, and even something more. This way, they will stick with you.
5. Social listening will be on the rise
After developing new campaigns, as part of their marketing strategy, brands have always used analytics to evaluate their performance.
As time went by, they've realized that social media analytics is not enough and they've developed monitoring and social listening.
As part of social media trends for 2023, social listening will gain more popularity. You should consider using social listening at least quarterly.
This type of thorough analysis really makes the difference when you want to stay close to your audience.
Due to social listening, you can transform your audience and leads into your community.
In 2023, more marketers will value knowing when they are mentioned or tagged in a post, being the first to see customers' feedback.
Then, they will use all the data from the feedback and opinions of clients to improve their customer support, marketing campaign and products.
Moreover, social listening also offers brands the advantage to see which are the latest trends in their niche.
This will help you keep up with the advancement of your niche and the evolution of your industry.
To perform social listening on your social media networks, you will need a social media listening tool. Here we have comprised a list of the best social media listening tools you should try out.
6. Audiences will transform into loyal communities
When you launch a product or service, it is clear that you first look at your audience because whatever you sell should fulfill a need they have.
If you want to be everyone's cup of tea, you will try to gather a community around your brand, offering them exactly what they are looking for.
One of the social media trends for 2023 will be the transformation of audiences into communities bound to remain by your side no matter what.
To keep them engaged and loyal, you need to offer them attractive content, high-quality products and services and occasional benefits, like giveaways or some kind of prizes.
The key here is to find like-minded people and target them appropriately, following their online discussions and requirements.
Marketers need to take advantage of the sudden rise of social media users to attract more prospects.
If you constantly stir up conversation with your audience via your content, you will not only spark their interest, but you will also help spread the word about your brand.
7. Augmented reality and virtual reality will grow in popularity
Social media content based on augmented reality and virtual reality took over in 2022 and it seems that this trend is here to stay, being one of the focuses from next year as well.
To encourage prospective clients to try out their new products, more brands have implemented the use of augmented reality social content.
All those filters where a makeup brand allows their audience to "try out" their new lipstick are actually effective. That is why you should also consider implementing something similar in your marketing strategy to boost your sales.
When people get the feeling of a personal experience with a certain product, this will determine them to hit the "Add to cart" button sooner or later.
Since the social media shopping experiences have advanced so much, it is time to work your way through to augmented reality content included in your campaigns.
This promises to bring a lot more leads who are eager to "test" your products in the online world.
Even if the need to buy is increasing, but their will to make an effort is decreasing, AR effects on social media really help users decide whether to purchase a new product.
Only a few people are willing to go into a store to try out new products, while most customers order them without trying them out.
At the other end, VR content is not as popular as AR, but is continuously increasing.
This means that AR and VR marketing content is a really big plus for companies, and they will certainly be trending on social media in 2023.
8. Micro and nano influencers will be favored
Besides promoting your services and products through different types of content and ads, most marketers also use the help of influencers in their industry.
Influencers can help you propel your products and services to their audiences, increasing engagement, interactions and even sales.
Based on the changes taking place in all industries due to inflation and high prices, marketers are not willing to invest huge sums of money into collaborations with big influencers. At the end of the day, not all their followers will also become your followers.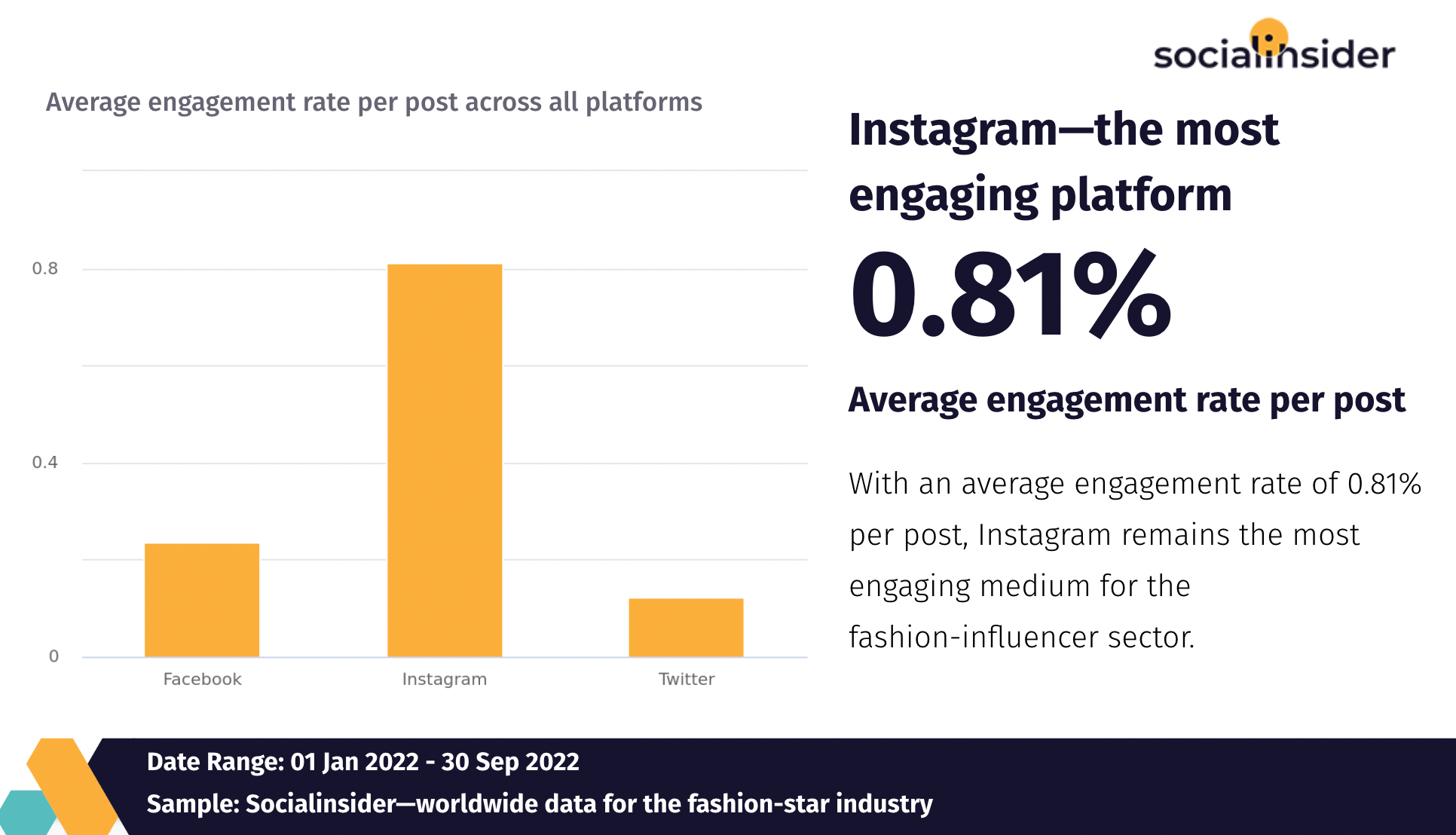 One of the social media trends for 2023 that will increase in popularity is using micro and nano-influencers to promote campaigns.
Having smaller follower counts, with only people that share the same interests as they do, nano and micro-influencers have a higher rate of success when promoting products from brands.
It is more likely for their small communities to resonate with them and share the same needs, being bound to buy those products and services they are advertising for.
When you partner with influencers to increase brand awareness and sales, make sure they are really focused on your niche, have a great ROI and don't have fake followers. Otherwise, those fake accounts will become part of your followers and you wouldn't want that.
9. Social audio will become more popular
When saying social audio, we are thinking about podcasts and lives on different social platforms.
Just like in the case of video content and shorter attention spans, audio content is preferred by users when the circumstances or time doesn't allow them to look at videos.
More and more people opt for listening to podcasts while doing another activity, like running or driving, instead of watching a full show.
That is why brands have already learned to adapt to this trend that is increasing in popularity and will certainly be top of mind next year in terms of social media trends.
For users it's easier this way and a lot of brands have already adapted to their customers' needs.
Audio content in the form of podcasts and lives on social media platforms will gain more popularity.
Companies that provide services for their clients already have their own podcast (as we do) and post them regularly to keep their audiences interested and spread the word about them.
10. Social networks will be used for customer service
Since social listening will increase in popularity and more marketers will use this kind of analysis, social media platforms will also work as customer support tools.
When you discover clients' feedback or maybe a problem they report, you'd want to answer their query right on the spot, on that specific social platform, so that everyone sees how efficient you are.
If the problem they have gets serious, you can privately solve it afterwards, but make sure you offer them a quick answer. The fact that you are there, empathizing with them, will equal to solving half of their problem.
Many marketers already use Instagram DMs and Facebook Messenger for customer support whenever their clients need immediate assistance.
This practice will grow in popularity, trending on social media in 2023.
Final Thoughts
As we prepare for the year to come, you need to be aware of the social media trends for 2023 that could help boost your marketing strategy.
Learning what will be trending on social media in 2023 helps you thoroughly plan and dose your efforts accordingly, depending on the campaigns you'll have.
The important thing is to make the best of your social media platforms and discover and explore all the features that could help you increase engagement, follower count and sales.
Being on the wave with your brand's evolution means fighting with all your weapons to remain there, as trends come and go.
Hopefully our list of social media trends for 2023 comes in handy when you'll put in place your strategy for next year. In case you have any questions, I'd be happy to help.