The world of social media always seemed a Van-Gogh-swirl of data, photos, videos and memes with a black hole at its end, absorbing users' energy and attention.
Pretty picture, right?
And when you're in charge of your brand's social media accounts and learn to develop a social media report, the struggle is real. And the picture becomes even nosier.
Luckily for you and all the digital marketers out there who are desperately looking for help, we are going to take apart social media reports the way we used to take apart toys when we were kids.
Let's learn together how to develop a social media report and use social media reports templates.
How to develop a social media report
1. What is a social media report?
A social media report includes all the data you can gather with the help of social media analytics about your posts on a set time frame.
The report reflects your performance, on a monthly, quarterly or yearly basis, depending on your needs.
This social media report gives you the numbers you need to help you reflect on your marketing strategy.
You will either adjust it or change it completely based on your social media posts' results.
2. Why is it important to do social media reporting?
If you are wondering whether you need a social media report or not, the answer is simple: YES, in big capital letters.
Without a report, you won't know if the direction of your social media strategy is the right one.
This type of report for social media also helps you see where you're at in relation with your competitors.
Keep in mind that a social media report also tracks your social media content and the results inspire you to improve your game.
Without keeping count of your social media performance, your content will be aimless, losing in time and space, without reaching the right audience.
If your content doesn't bring you leads or sales, you're working in vain. You need a goal and a plan to attain it in order to make your brand stand out from the crowd.

Here are some of the most common reasons for doing social media reporting:
To analyze your work. You won't be able to tell if your social media approach is effective unless you monitor your work.

To allow your customers to track the progress of their social media channels.

To measure ROI.

To properly schedule posts and deliver campaigns, allowing you to get the most out of all of your social marketing efforts.

To plan strategic efforts and activities that are tailored to each platform rather than taking a one-size-fits-all approach to your promotional efforts.

To identify new trends and opportunities.
3. How to develop a social media report
Now that we addressed the "what" and the "why", we need to address the "how". Learning how to develop a social media report can change your brand's future.
What you also have to know is that reports can be manual or automated.
Manual reports are custom made, but take a lot more time than automated reports.
It takes a lot of time to go from platform to platform and collect all the needed data about your campaign.
Automated social media reports can be created with the help of third-party analytics tools, like Socialinsider. That way, you save a lot of time that would otherwise be spent putting together data.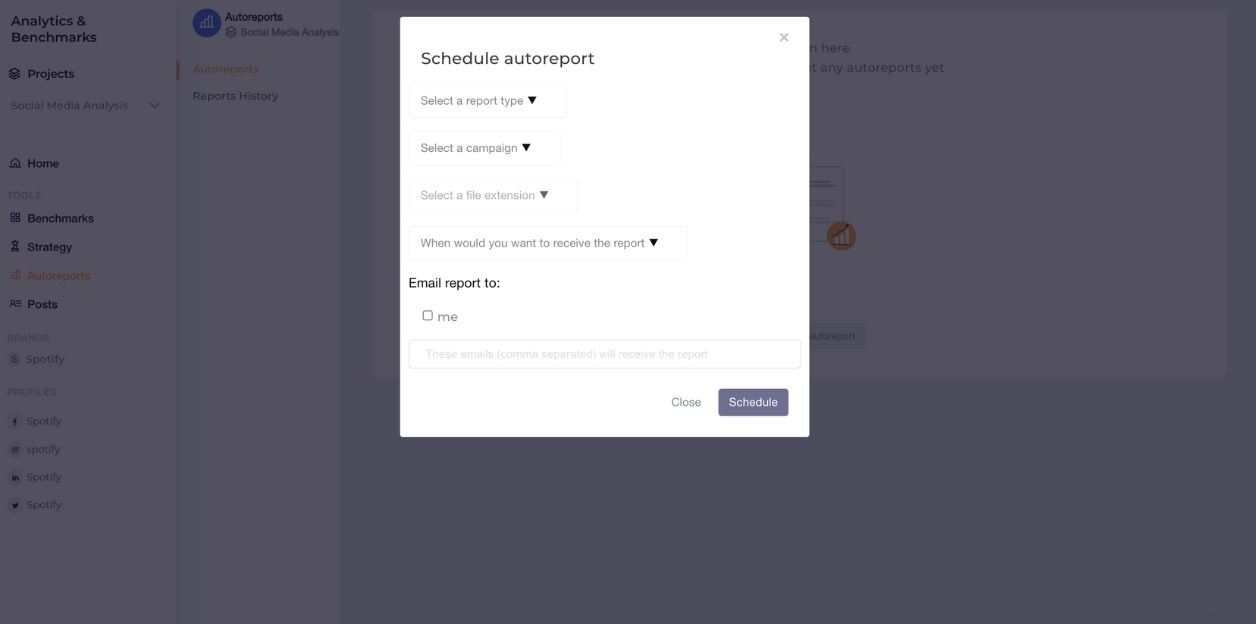 You can also easily download your report directly from the dashboard based on the campaign or timeframe you choose.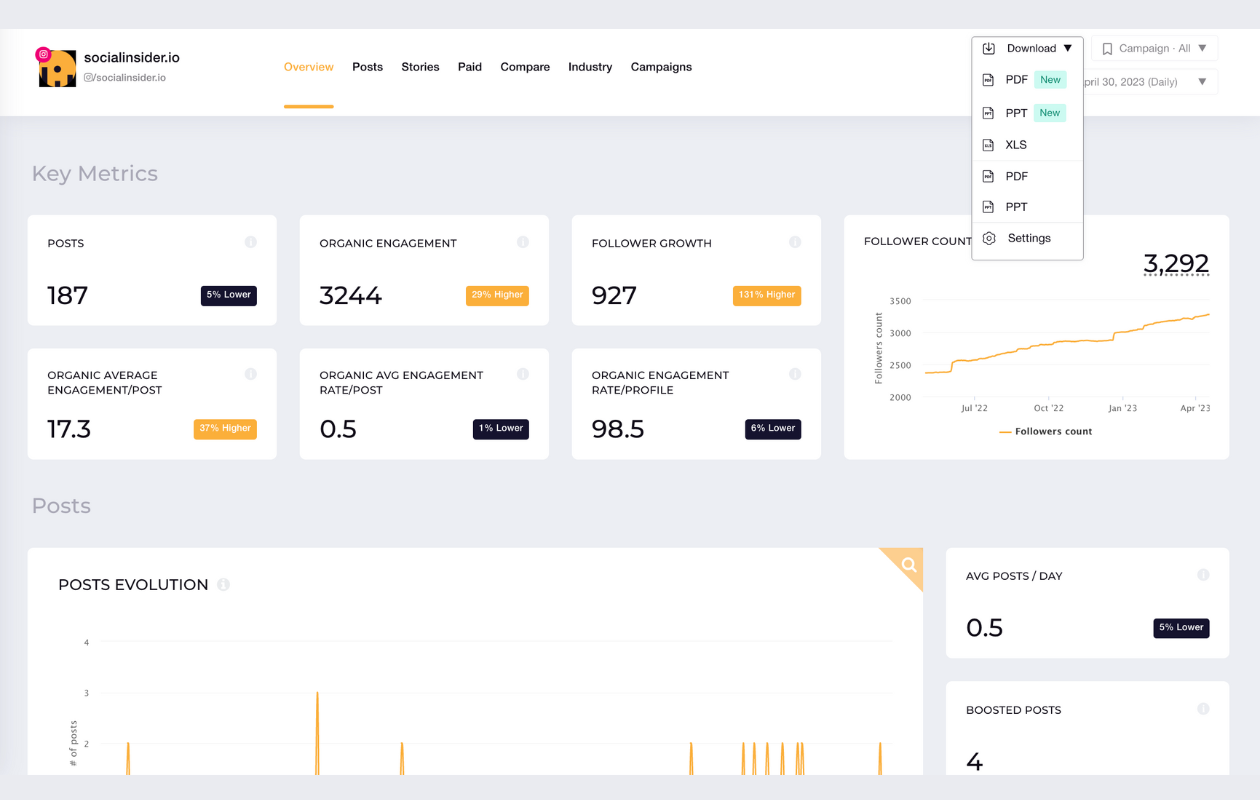 The report can be downloaded in different formats, like PDF, PPT and XLS.
Here is our step-by-step guide that could help you develop your social media report and grow your brand from zero to hero.
When you define your social media KPIs, you manage to establish the needs your social media report satisfies.
You can choose your KPIs based on the most important metrics that you want to measure for your brand.
Keeping an eye on your business' performance on social media helps you create a marketing strategy accustomed to the needs of the market.
There are 6 types of social media reports, depending on criteria:
Metrics-based
Regular social media reports - They use the most important metrics to show your progress on social platforms and they also include a competitive analysis.
One-off reports - These reports showcase qualitative reports and campaigns' performance.
Research social media reports - With their help you can add insights on a particular topic or trend.
Time-based
Weekly
Monthly
Quarterly
Yearly
For the time frame your campaign unfolds
Make sure your KPIs are:
Specific
Measurable
Achievable
Relevant
Time-Limited
A goal without a well-developed plan is just a goal that floats in the thin air and eventually gets lost.
Once you collect all the insights after a social media campaign ends, you are ready to create a new strategy or adjust the existing one based on your previous results.
The data you retrieve through social media analytics tools is bound to help you make informed decisions regarding your next steps in content planning.
Find out everything about your audience
Before creating your content strategy, you need to know who are the people you are talking to.
Learning about your audience's preferences also helps you build better services and products based on their needs.
Another important thing to keep in mind is that you need to attract your audience through your content and convert them into your community.
With the help of a third-party social media tool, you can see Demographics like geographical distribution, seniority, industry, function and company size.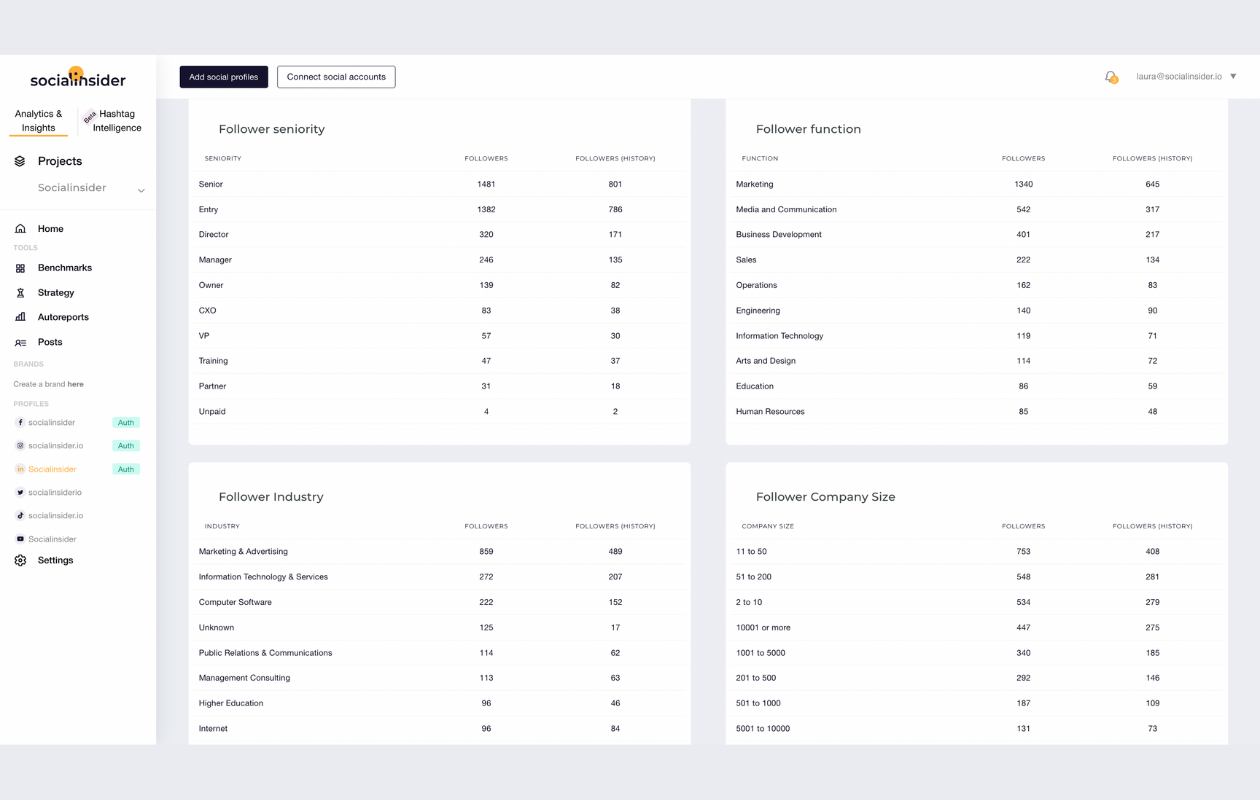 To develop a comprehensive social media report, you need to look at the most important metrics that measure your performance.
If your aim is to increase engagement, then you need to constantly measure engagement.
This way, you will build your strategy around the most important goals you set. The metrics you keep count of help you make sense of the unfolding social media campaign.
The metrics that will lead you to success are the ones you put your effort to. To increase your key metrics, you need to focus your strategy towards them.
Always keep an eye on these metrics when you develop your social media report:
Followers or fans growth
Engagement and engagement rates
Reach and impressions
Branded hashtags' performance
Story metrics
Post performance
Sentiment analysis
Get cross-platform insights
By using a third-party analytics tool, you'll get the chance to see all your social media platforms' insights in a unified dashboard.
With Socialinsider, you'll be able to check the metrics for every social media platform individually.
I will show you how you can get cross-platform insights with Socialinisider. First, let's go to Brands.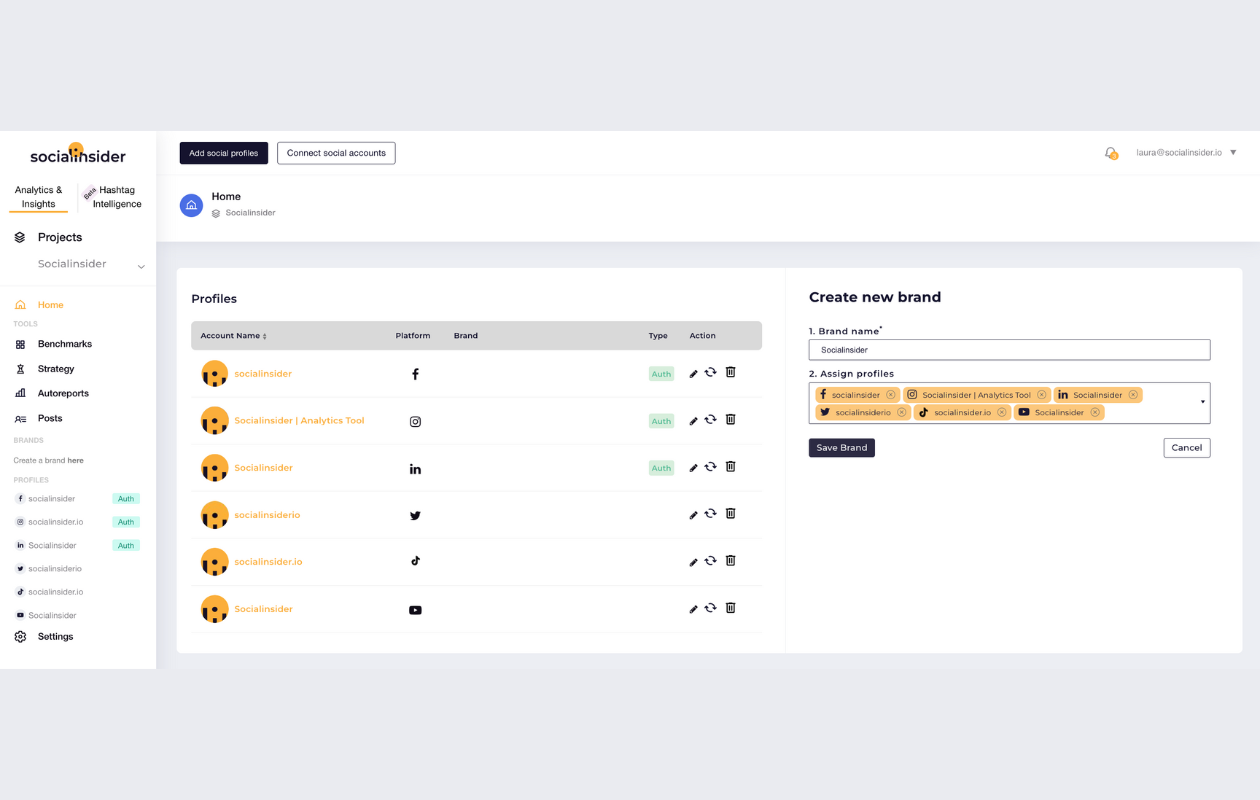 After you create your brand, you can check your cross-platform performance and see the results you obtained during the selected time frame.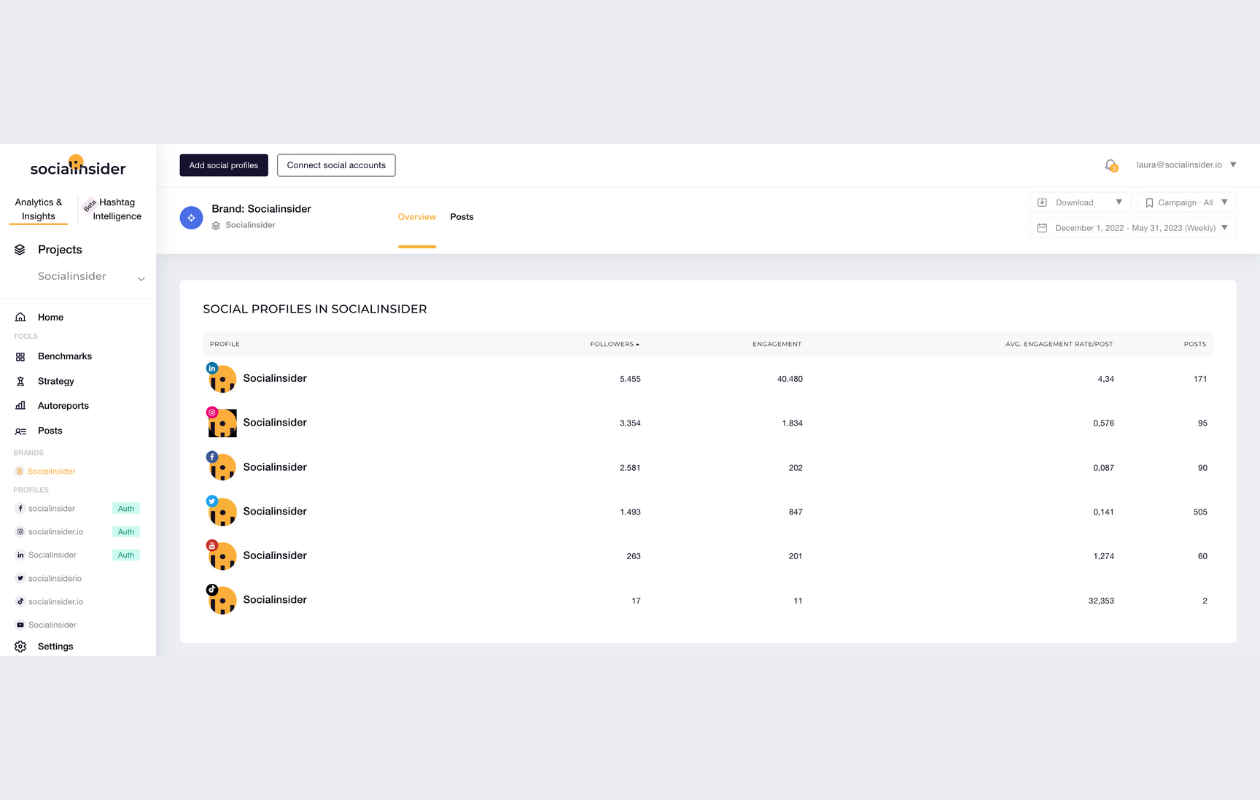 By seeing which social media platform performs better, you will also figure out on which platform you should focus your efforts, adjusting your content strategy to suit your audience's taste.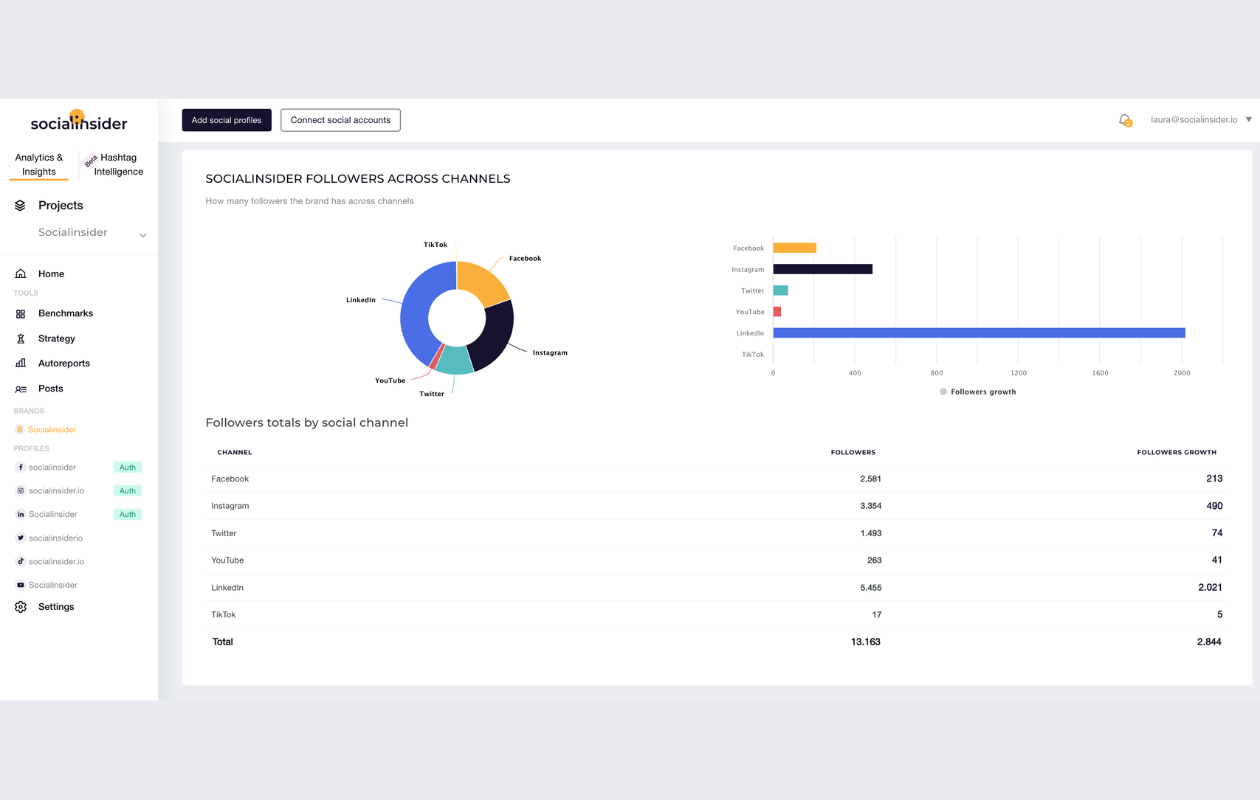 With the Brands feature you can see multiple useful insights, including key metrics, posts performance across channels, engagement across channels, impressions, video views, and most engaged brand posts.
Keeping an eye on what your competitors are doing on social media is only natural. And this is some valuable data you can include in your social report.
This way, you will know how much you grow in relation to your past self, but you will also register your progress compared to your competition.
By using Socialinsider, you just have to go to Benchmarks and you will see how you stand in your market against your competition. Here is how to do it.
I developed a project in which I included the LinkedIn profiles for Semrush and Ahrefs. By clicking Benchmarks, I can see their performance for the selected time frame.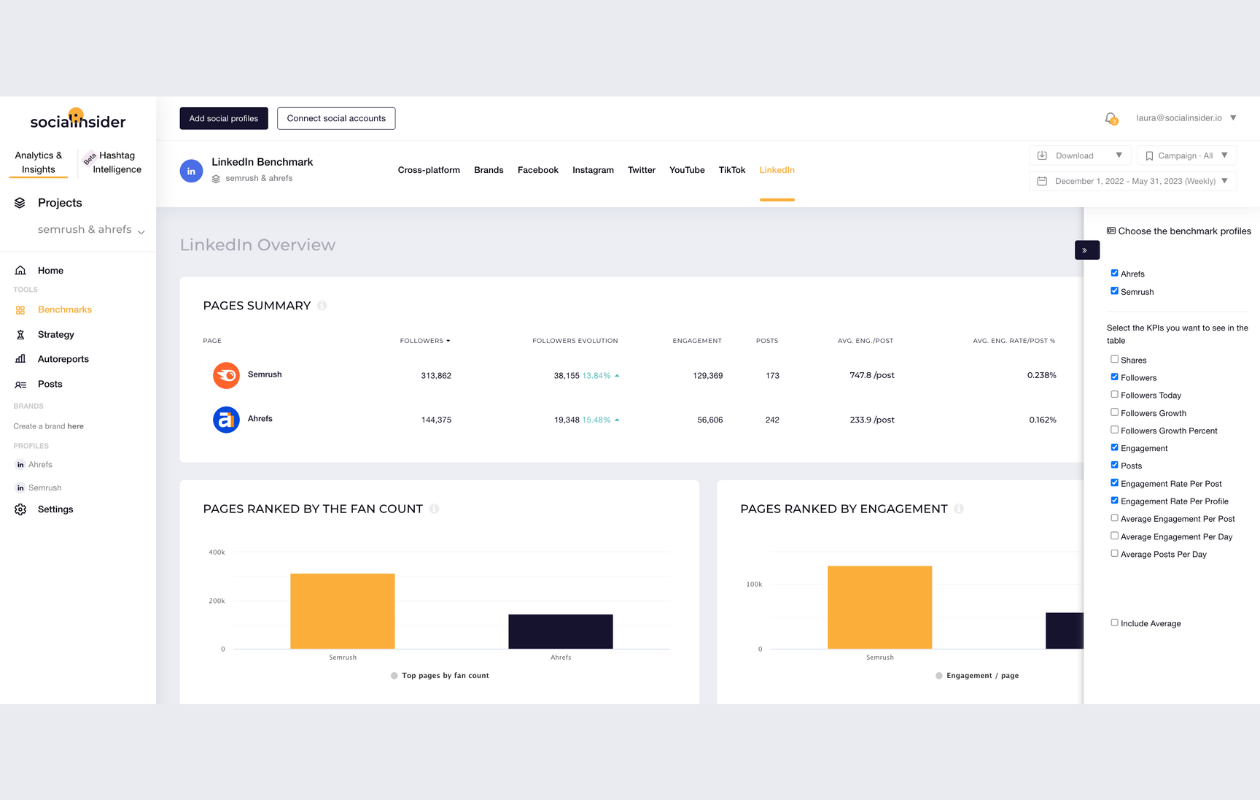 Here you can select what metrics and insights to compare between your brand and your competitor.
By scrolling down, you will see metrics likes fan count, engagement, top 3 posts for each of the two brands, average engagement, average posts per day, distribution of engagement, distribution of posts and many more.
Measure performance on a set time frame
By selecting a specific time frame, you can see the way your brand evolved on a social media platform.
Make sure the period you're looking at is strongly connected to your goals. You cannot achieve your goals from one week to the next.
If you're interested in how your content has performed since the start of the current year until now, you can now select "This Year" from the date picker menu and get the data you want.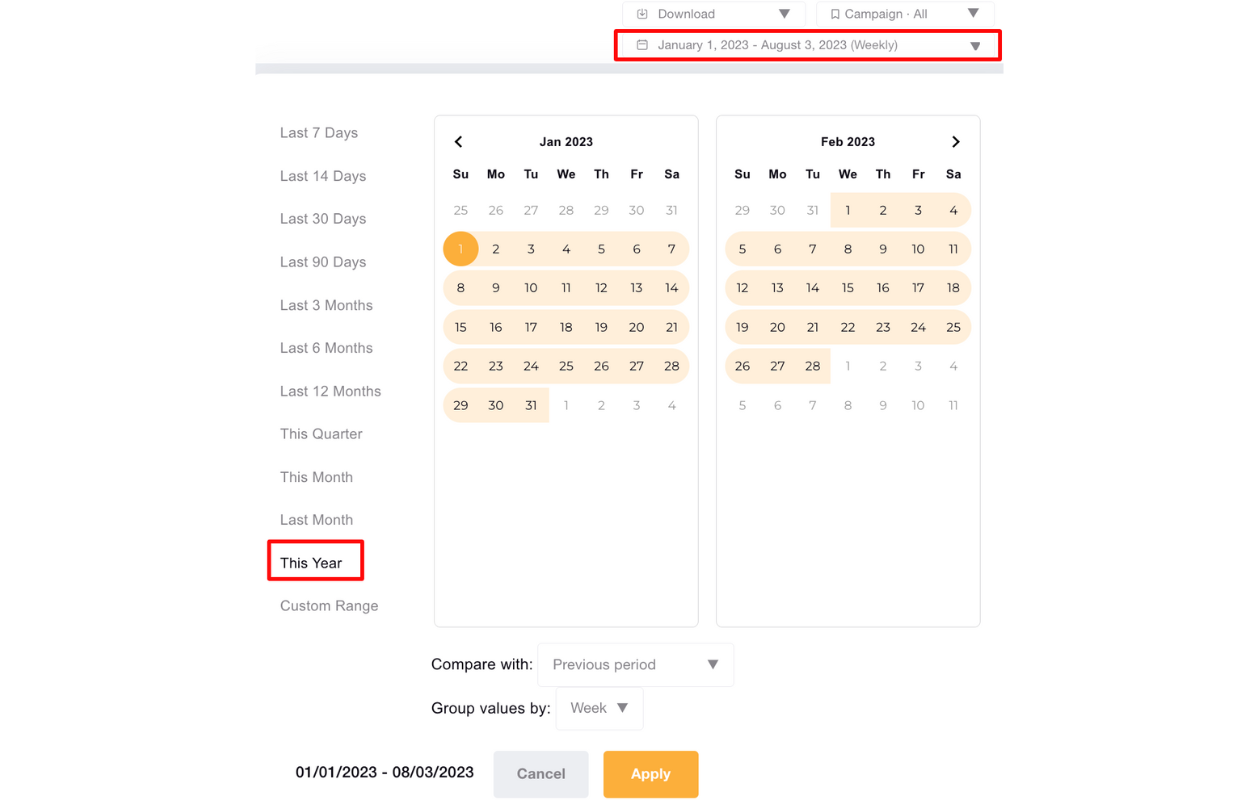 The social media report you create can also be established for a campaign, setting a date range for that campaign only.
Try to make predictions based on results
The data gathered in your social media report is now complete and you are about to present it to your team (if it's about your brand) or to your client (if you are in charge of their social media).
By looking at what you achieved in the time frame you've selected to look at, you know what predictions to make for the future.
Did you accomplish all the goals you set so far in the designated time frame?
Do you still have a long way to go?
How far are you from what you've pictured in the beginning?
These are legit questions you should ask yourself after completing your social media report. Make sure you set at least 3 predictions based on the data you gathered.
Now the big day has come. After you've worked a while for your social media report, it's time to present it, in front of your team or in front of your client.
In case you are in charge of your clients' social media, you will also have to come up with a new plan, a new social media strategy, after showing them the social media report.
It is important to present your report and include actionable insights, as well. This way, you'll have a starting point for your next assignment when it comes to crafting a new social media plan.
4. Top metrics to include in social media marketing reports
When building your social media report, you need to make sure you map out the trajectory for your brand.
You need to look at the clarity metrics that will help you build a strong brand reputation.
Sometimes it can be tough to manage a lot of data, which can result in getting lost in a plethora of information.
That's why it's imperative to know what metrics really talk about your social media performance when you're doing your regular social media reporting.
Choose to quantify the metrics that drive value for your brand or your clients. Here is a list of the most important metrics you should keep count of.
This social media metric helps you assess how many followers you gain or lose month over month.
In case you are losing followers, you know that you need to work on your content to make them stick with your brand and later become part of your community.
Engagement and engagement rates
Engagement is a game-changing metric that you should always guard, like a princess in a tower. A high engagement rate means a higher reach and a broader community.
If your content determines users to interact with it, then you're winning at social media.
There are two main ways of looking at engagement:
The overall engagement shows how much people have liked, commented and, depending on the platform, shared the entirety of your content.
The engagement rate per post shows how people interact, on average, with one of your posts
These two metrics are crucial in understanding how far your messages can go. Engagement might mean nothing if your posts don't really reach a wide audience.
These two metrics tell you how many times a post has been viewed and how many unique views it has had.
Reach represents the total number of unique users who see your content.
Impressions shows the total number of times your content is displayed in users' feeds, even if it wasn't clicked.
Branded hashtags' performance
With the help of a third-party analytics tool or, even better, a listening tool, you can also look at how the hashtags used in your posts work.
They can push your content in front of users, making them viral while increasing brand awareness.
You can check how much engagement your brand's hashtags bring. This insight will help you determine what hashtags you should continue to use and when.
A listening tool will help you see the volume of hashtags, while discovering sentiment analysis.
This will help you better understand what the audience thinks about your new campaign and whether they use the hashtag in a positive or negative post.
You should also check video views' insights and creators data, when it comes to TikTok and Instagram Reels.
No matter how many social media platforms you build your presence on, if you haven't tried all types of posts on that platform, your efforts are not yet repaid.
Consider posting images, text, polls, Reels, carousels, videos, stories and see what impact your content has on users.
Not only is it important to analyze how you divide your content between images, videos and carousels, but you must also look at what type of post results in higher engagement.
A lot of insights can be gained just by looking at your top-performing posts when doing your social media reporting, and understanding what are your social account's strengths.
You'll be able to see:
what type of content you've used
how long the captions were
what were the main topics of interest
what hashtags you've used
engagement metrics
impression metrics
likes
comments
Find out more metrics in this complete list you should follow
Social media sentiment is a metric that follows a customer's perception of a brand, service or product.
Based on that customer's opinion about a specific product, you can build your entire marketing and social media strategy around it.
You can exploit customers' comments and posts about your brand to develop better products and services.
It is really important to find out what users say about your brand "behind your back", when they don't tag you.
This will help you get some honest opinions that you can further use when designing your content.
One of your aims is to increase traffic on your website through all the posts you publish on social media.
You can check Google Analytics to track what links users have clicked and how did they get on your website.
You should especially check what articles or features users where interested in to focus more on those specific parts of your website.
Here is a screenshot from Google Analytics showing where traffic comes from.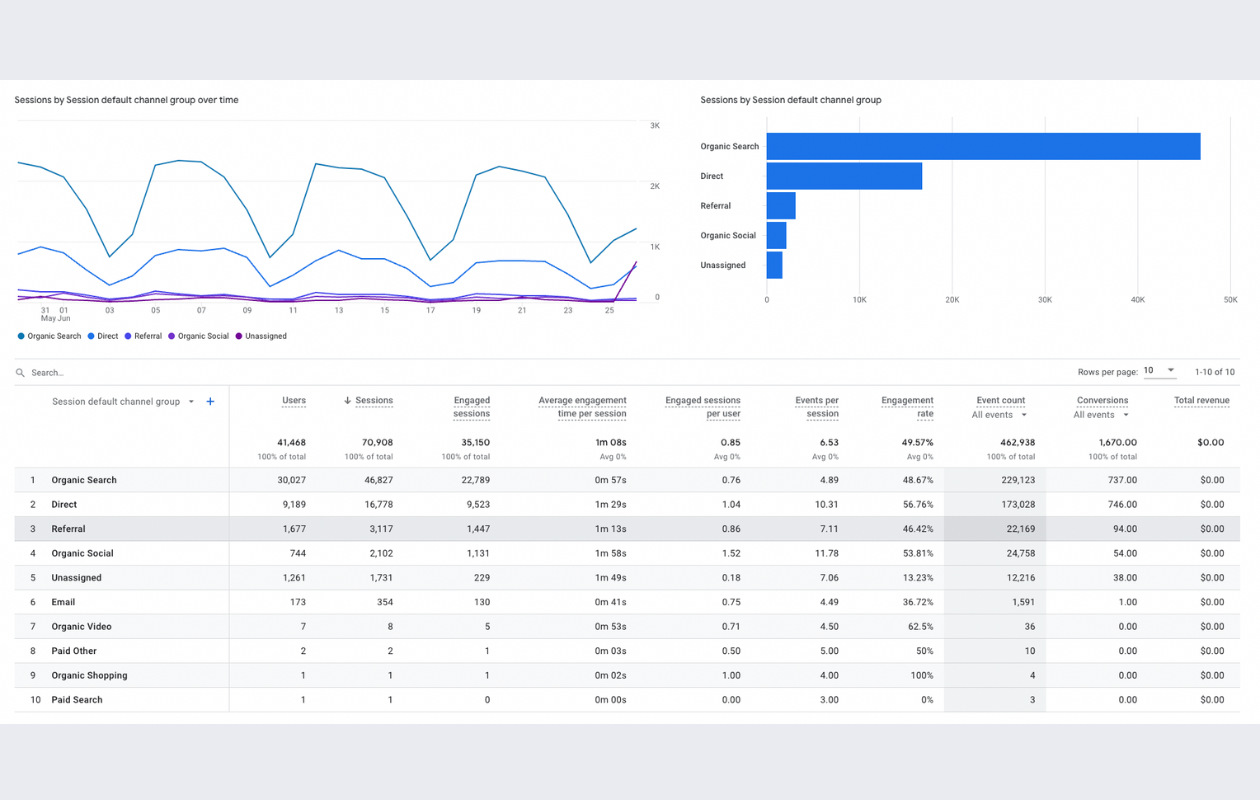 When checking for leads, you have to pay attention to the actions users make after clicking a link from your social media posts.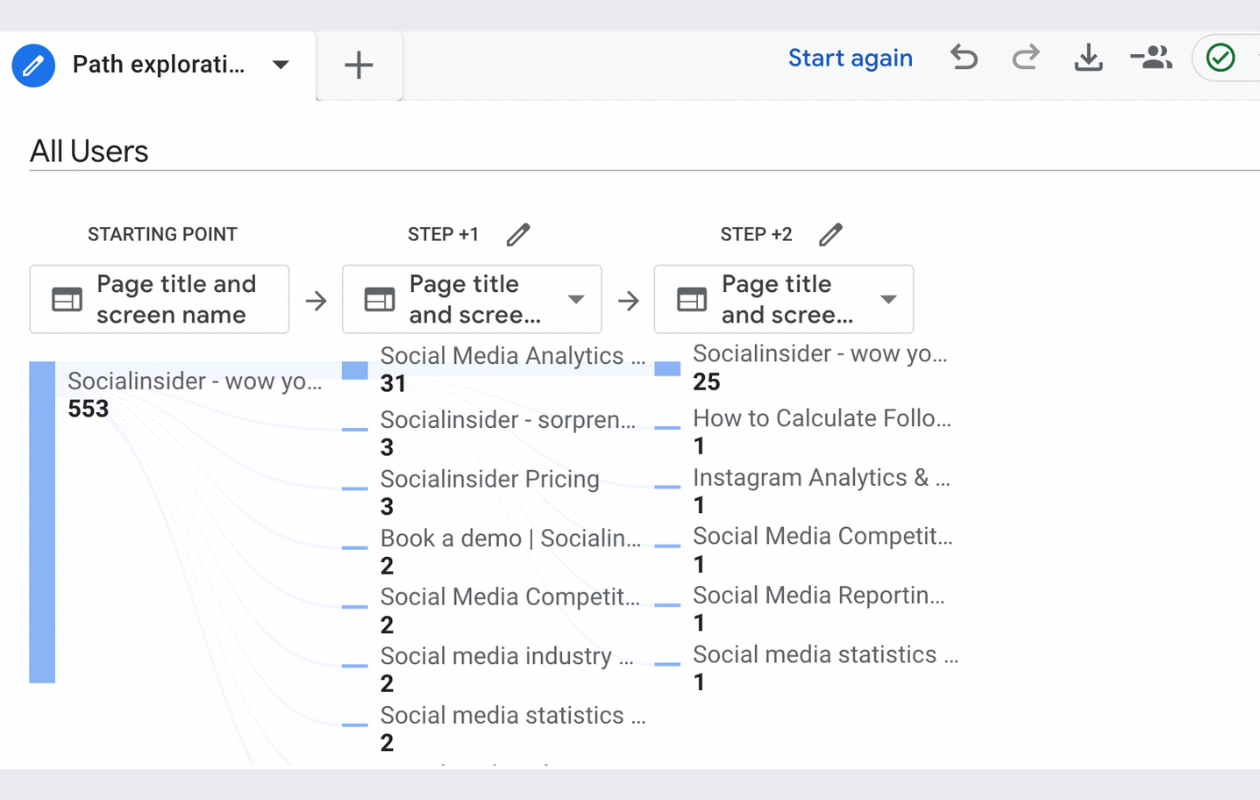 However, there are a bunch of tools that can help you get in-depth data on a user's journey once they get to your website, what studies they download, what they read, and whether they subscribe to your newsletter or not.
5. Download free social media report templates
Depending on your clients preferences, or even your own company style, you may choose to create your social media report performance in PDF, PowerPoint, or Excel.
It's all a matter of what is more important to you: data flexibility or design.
So we're sharing Socialinsider's report templates as a starting point for your own social media reporting.
6. Best social media reporting tools
To empower your efforts to develop the best social media report, you should take advantage of the wide pool of social media reporting tools that could help.
Here is our list of the most useful social media reporting tools you should try:
Socialinsider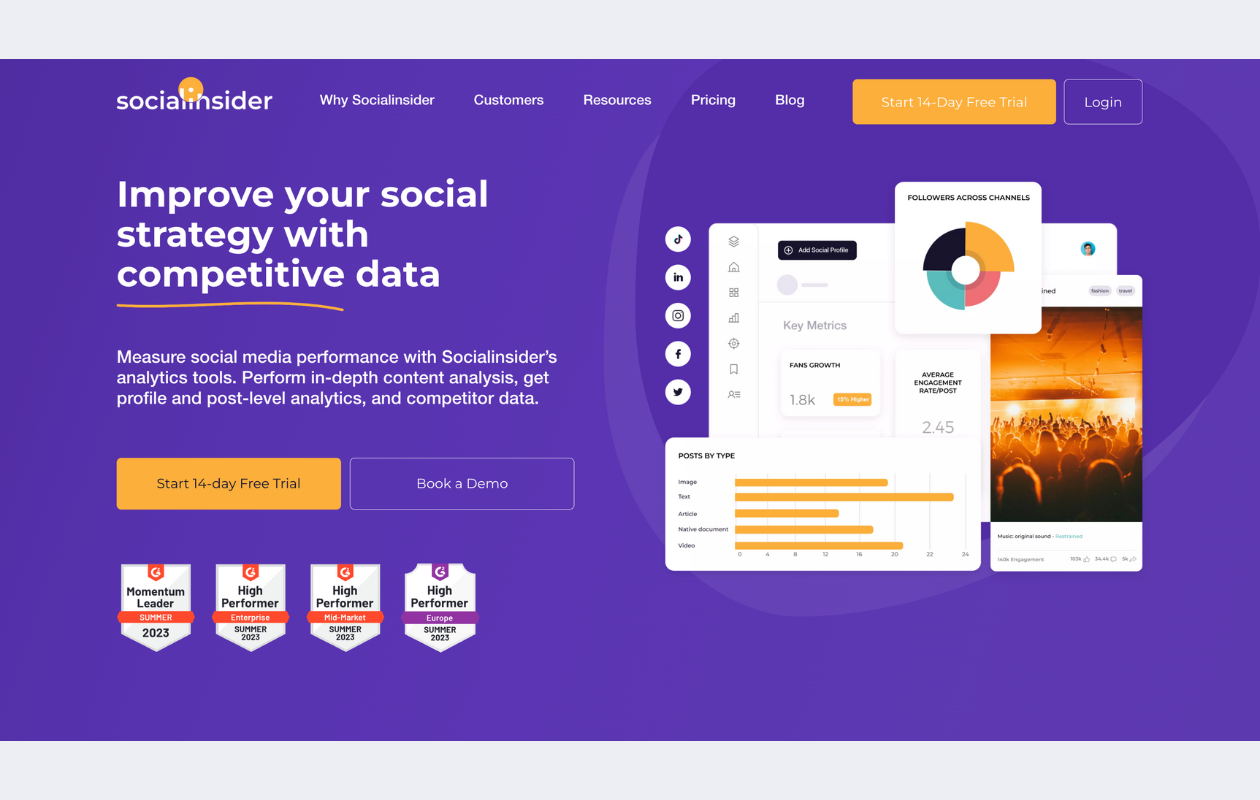 Socialinsider is an analytics and reporting tool that showers you with data, based on the time frame you select.
Besides seeing all the important metrics for every social media platform, you can always compare your performance against your competitors.
By using Socialinsider, you manage to develop complete reports, including the use of hashtags, follower count and all clarity metrics. Moreover, you can easily download your social media reports, without the stress of creating them yourself.
The pricing for this social media reporting tool starts at $149/ month.
SproutSocial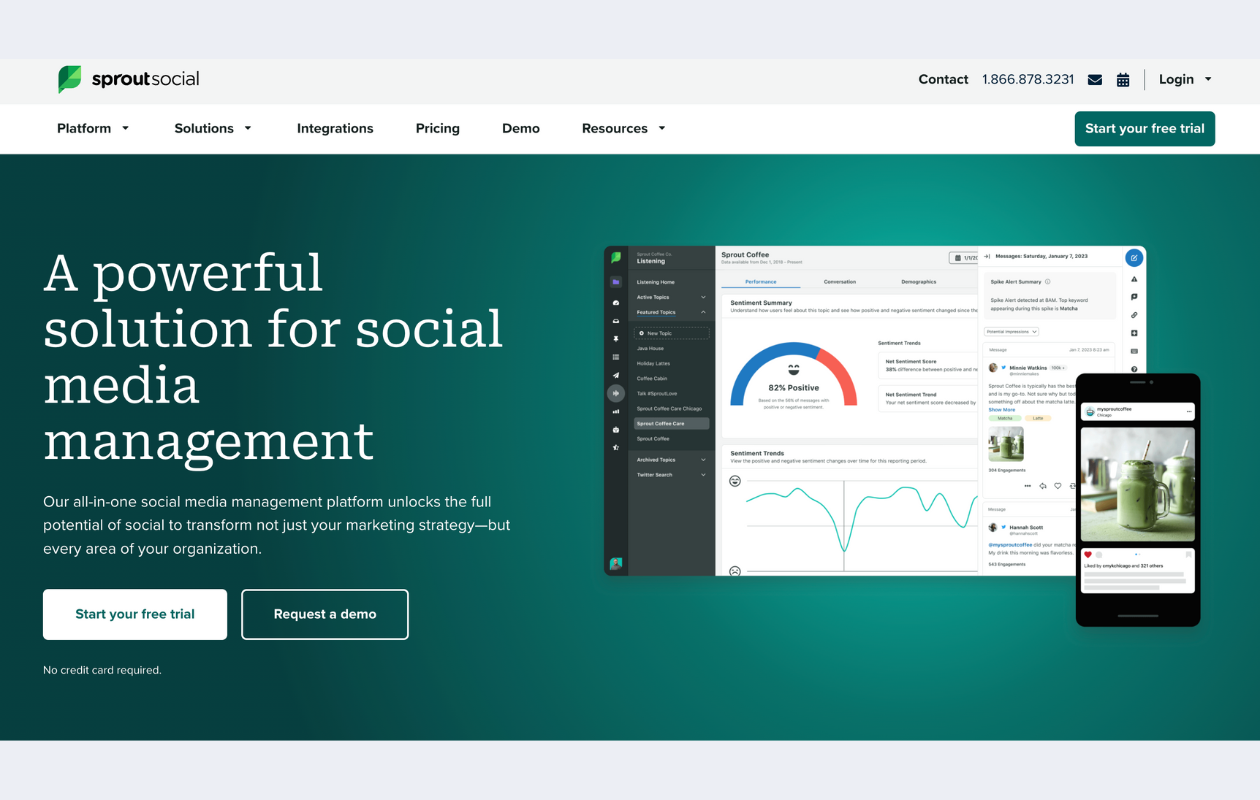 SproutSocial is a social media monitoring and analytics tool that also offers cross-channel listening. This way, users can perform a thorough analysis of keywords, hashtags and topics.
Another important aspect of this tool is that you can also analyze your team's performance based on it.
For SproutSocial, the starting price is $249/ month.
Buffer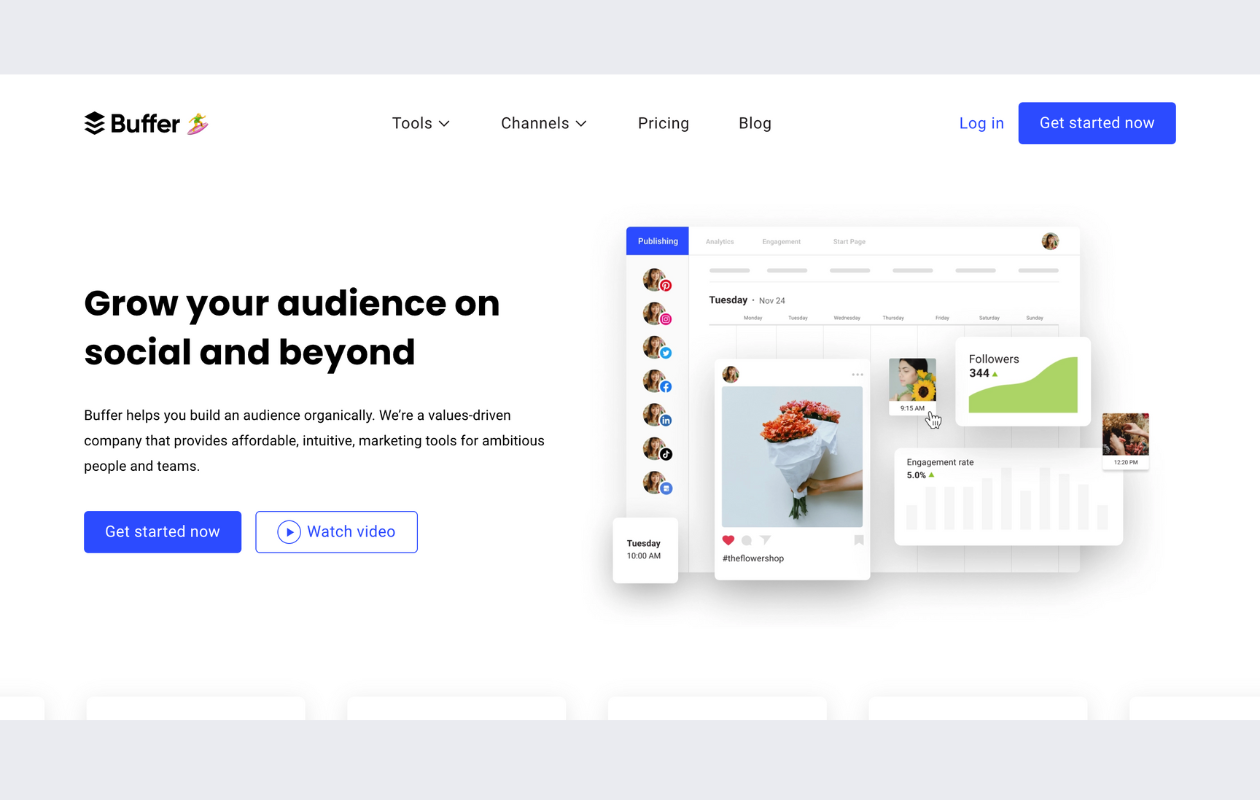 Another well-known social media reporting tool is Buffer. This app provides social media analytics for agencies and companies, helping them get the data they need to develop reports.
With the use of this app, you also get recommendations about posting your content.
For this social media reporting tool, the pricing starts at $6/ month/ channel.
Hootsuite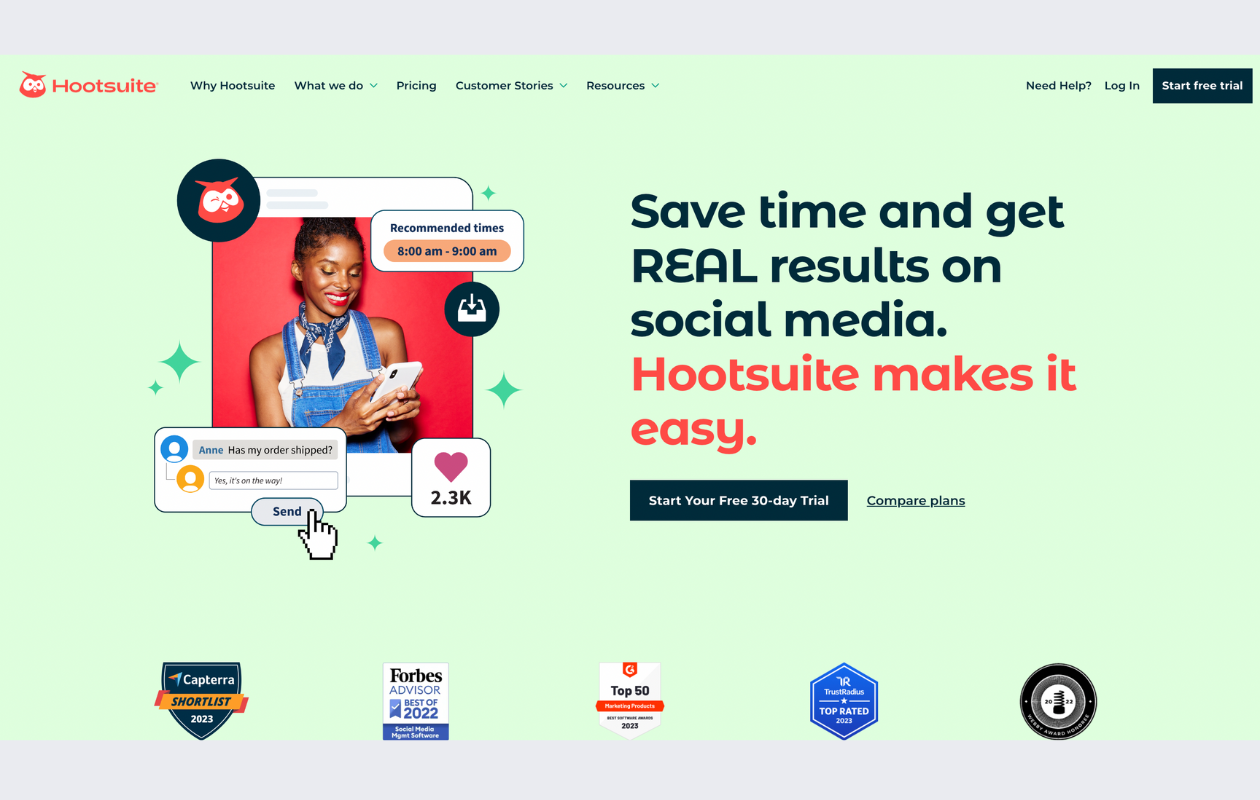 Hootsuite is an analytics tool for social media that also provides features like listening, scheduling and management.
With this social media analytics tool you will learn what types of content work best for you, you will synchronize your entire social media team and improve their effectiveness.
For Hootsuite, the starting price is $99/ month.
Iconosquare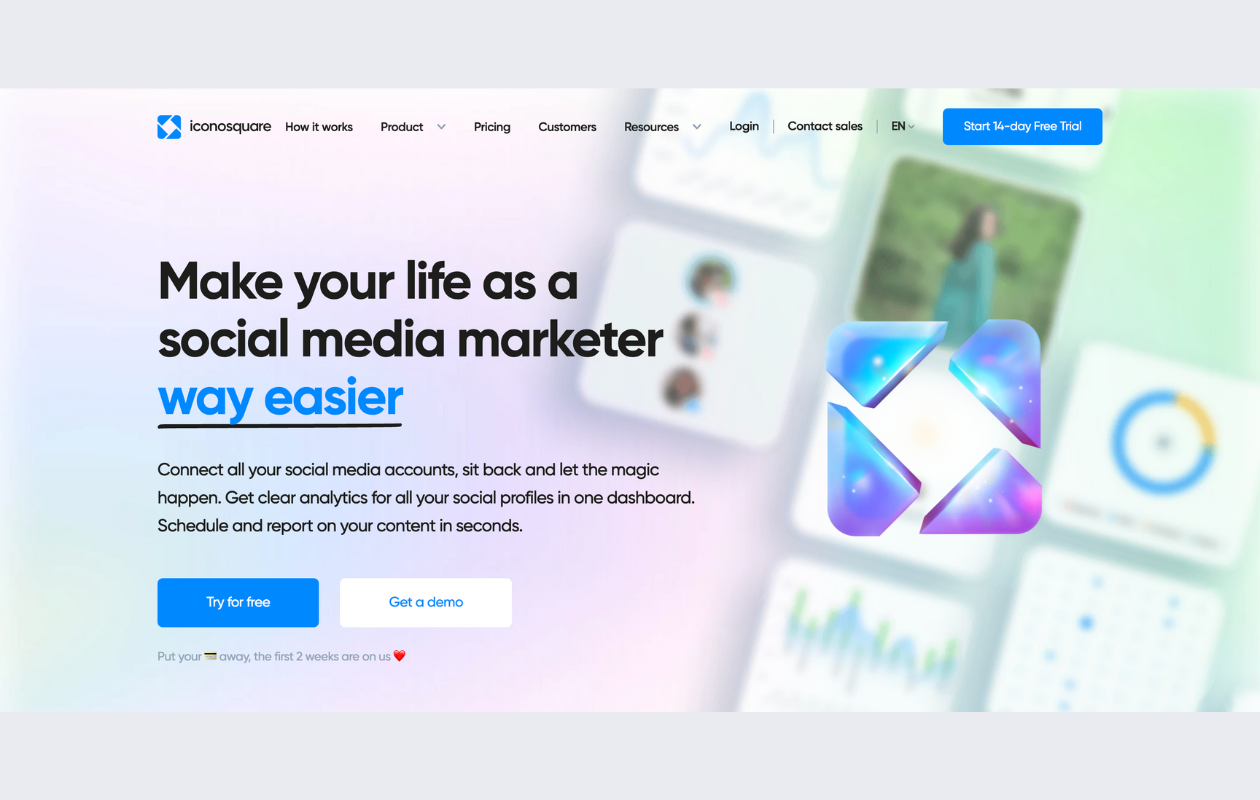 Iconosquare is yet another social media reporting tool that helps you keep tabs on your Facebook and Instagram performance.
This social media tool also features benchmarking and competitor tracking, helping you see what your competitors are doing on social media.
To use Iconosquare, you'll need to pay a monthly fee of $49.
Keyhole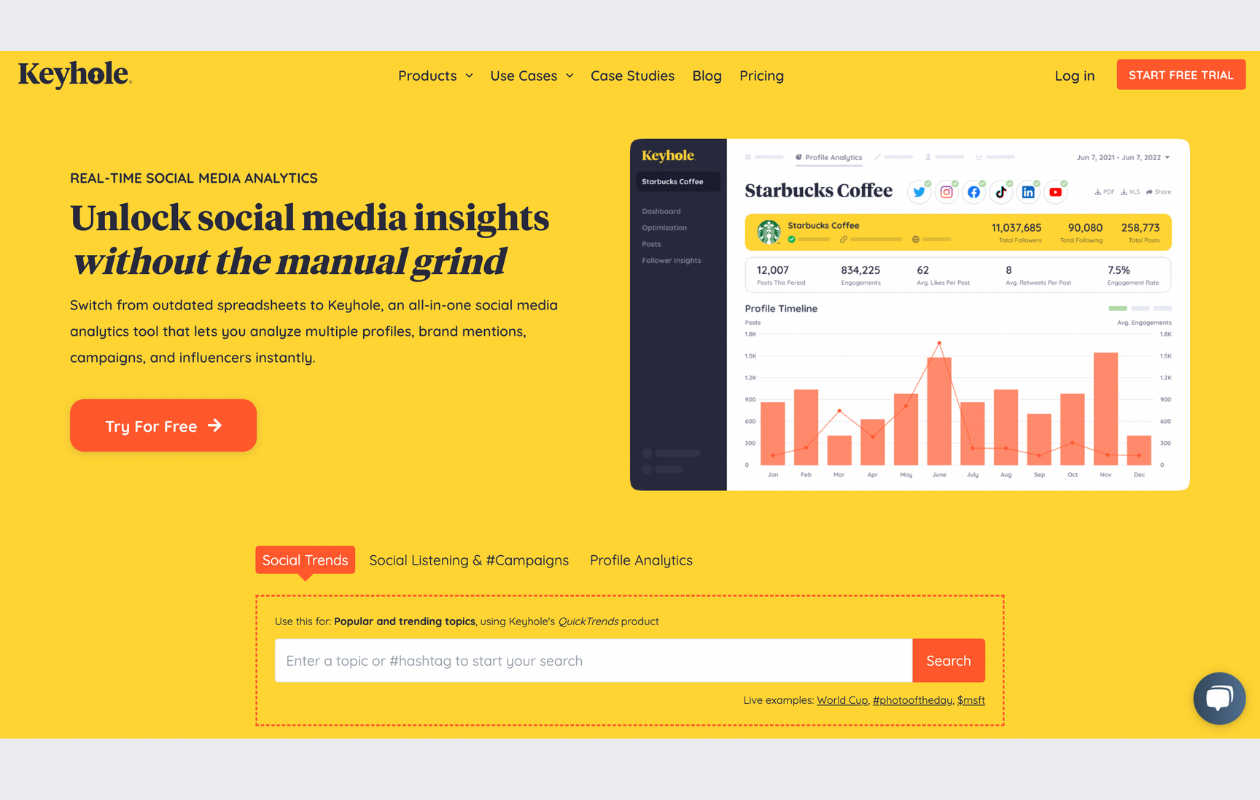 Keyhole is a social media analytics and reporting tools that features a lot of metrics to assess your campaigns and events.
Moreover, this app also provides brand mentions and helps you check influencers activity so you can easily decide whom to work with.
The pricing for this social media reporting tool starts at $79/ month.
Talkwalker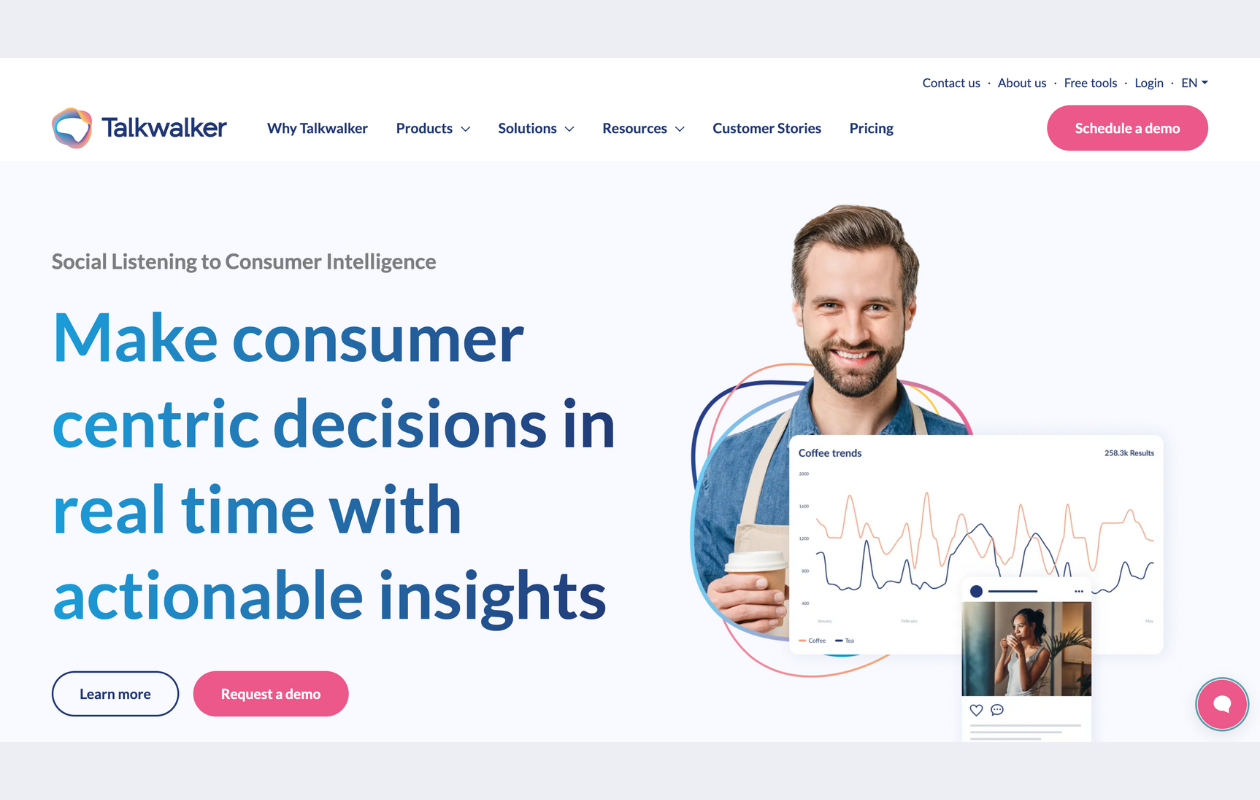 Talkwalker is a social media reporting tool that allows you to search for free keywords and hashtags across several social media platforms.
The great part about it is that Talkwalker provides sentiment analysis, data about mentions, distribution of conversations and many more.
To use this tool, you need to establish a demo with the team to get a subscription based on your needs.
Sendible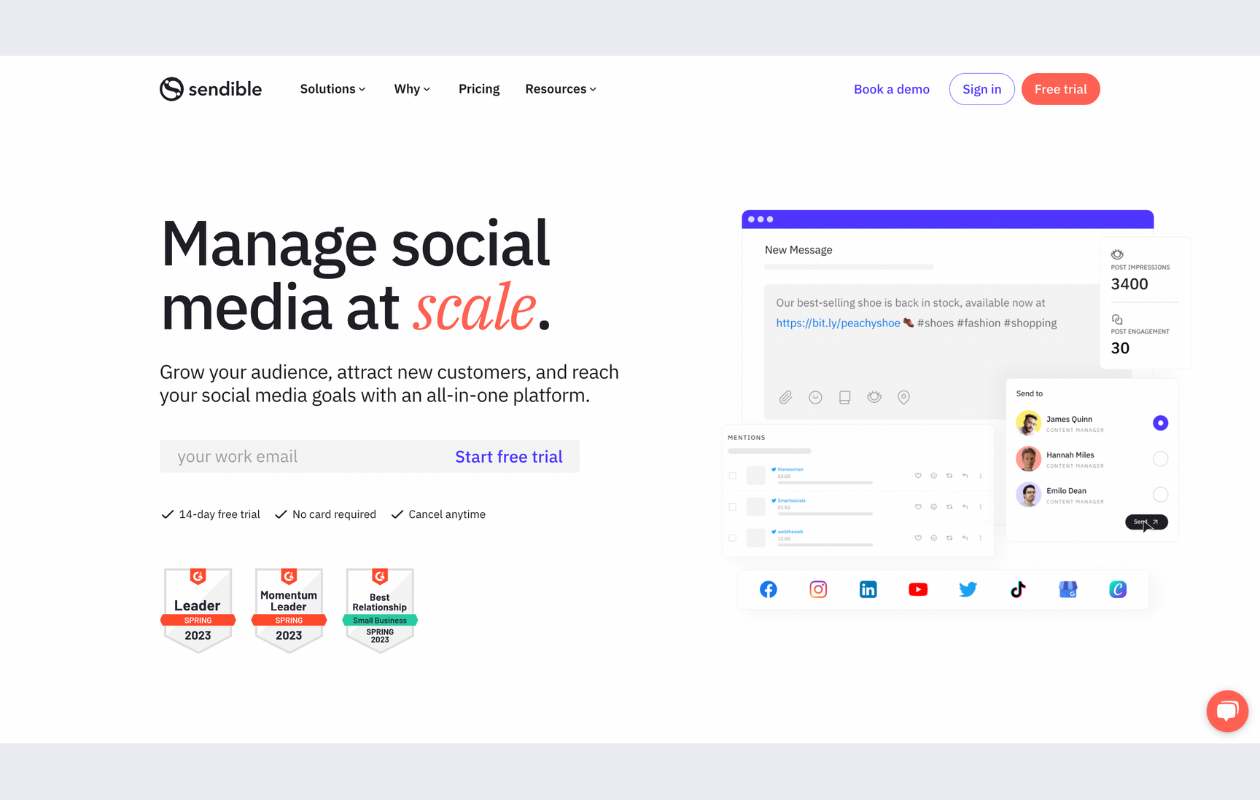 Sendible is a social media management tool that provides reporting, listening and monitoring.
With this app, you get actionable insights on posts and all the important metrics so you can craft a better social media strategy.
The pricing for Sendible starts at $29/ month.
RivalIQ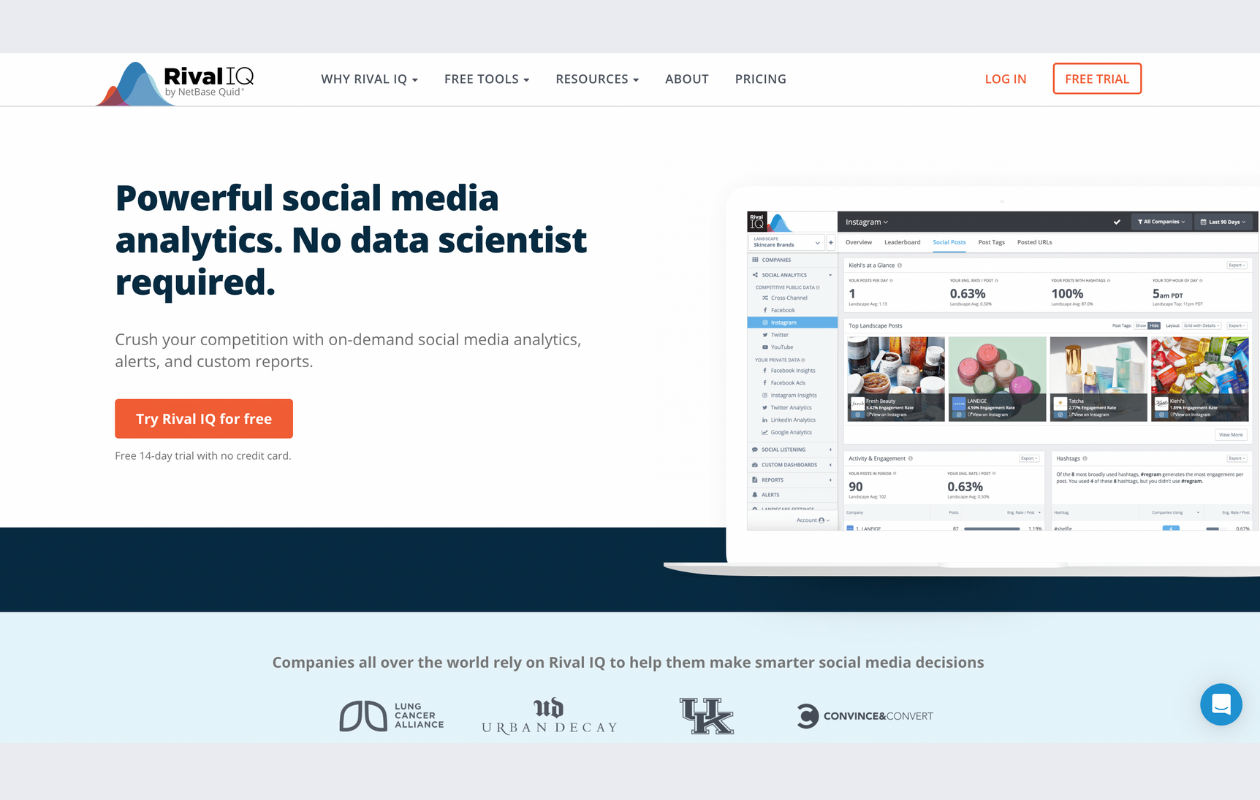 RivalIQ is a social media analytics tool that has a strong competitor feature. You can add several competitors accounts and compare their performance on social media with yours.
Moreover, RivalIQ also offers data about Facebook and Instagram ads.
The starting price for this social media reporting tool starts at $239/ month.
Emplifi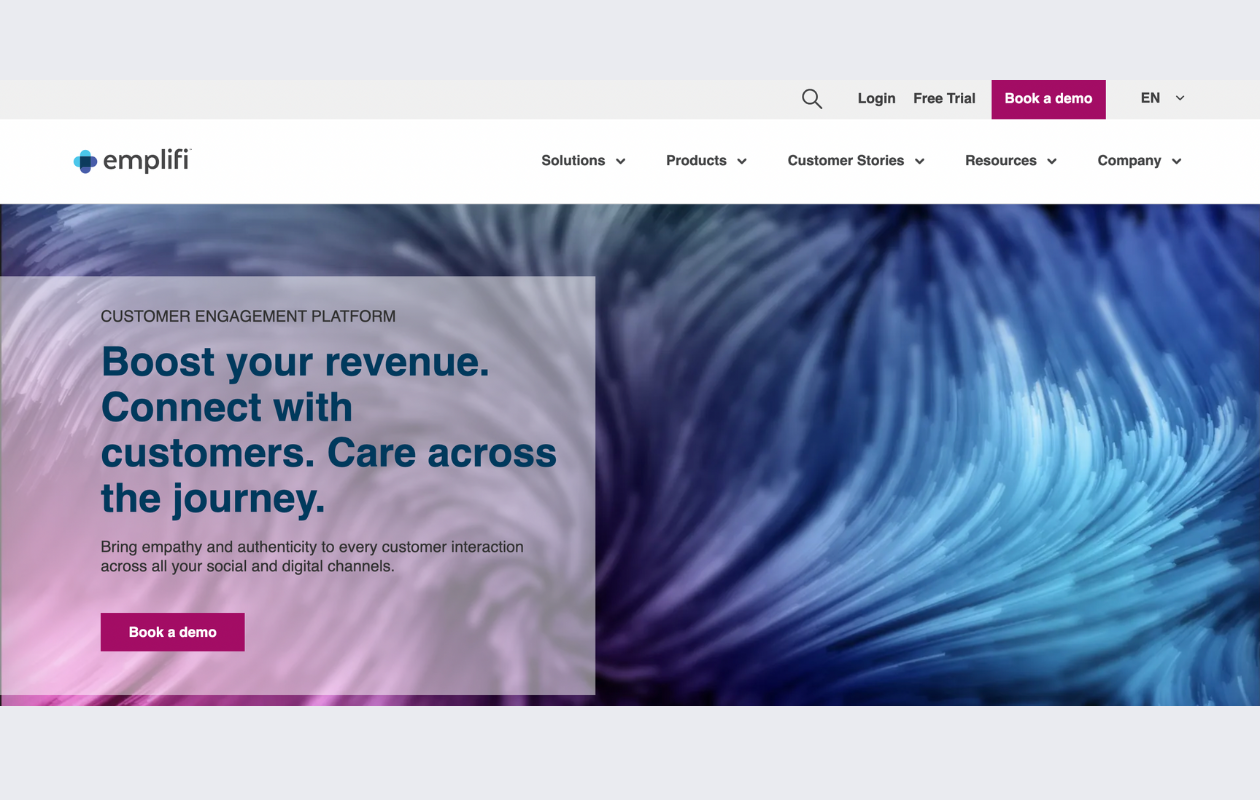 Emplifi is yet another social media reporting tool that focuses on key performance indicators, automated reports and competitors data.
Besides all these features, with Emplifi you also get to optimize and schedule your content and find the right influencers for your campaigns.
For Emplifi, the starting price is $240/ month.
Final thoughts
The use of social media reports can help you get a better picture of your social media evolution during a specific time period.
By looking at the right metrics and using an integrated dashboard that eases your work, your social media report will be ready in no time.
Make sure you follow all the steps in our how-to guide on developing a report for your social media and then work on building a new strategy.
A strong marketing plan that is adjusted monthly or quarterly can help you stay up to date, following the trends.