Twitter is the space where short texts prove to be everything. We'll tell you what's more than everything: Twitter analytics tools.
An excellent Twitter strategy requires in-depth Twitter analytics to understand what's working and what isn't.
Analyzing your Twitter performance is essential to measure your social ROI; that's why you should invest in the best Twitter analytics tools to keep track of how your posts are performing.
I've put together 26 of the best tools to analyze your Twitter efforts in this article.
Let's start!
Top 26 Twitter analytics tools marketers should try
Top Twitter analytics tools to improve your marketing strategy
2.1. Socialinsider
2.2. Tweepi
2.3. Union Metrics
2.4. Tweepsmap
2.5. Keyhole
2.6. Foller.me
2.7. SocialPilot
2.8. Klear
2.9. Group Tweet
2.10. Mentionmapp
2.11. Statsocial
2.12. Twitonomy
2.13. Agorapulse
2.14. TweetBinder
2.15. LeadSift
2.16. Reputology
2.17. Circle Boom
2.18. Hootsuite
2.19. Brandwatch
2.20. Buffer
2.21. Followerwonk
2.22. SproutSocial
2.23. Brand24
2.24. Quintly
2.25. Whatagraph
2.26. Native Twitter analytics
1. Why Twitter analytics tools are important
The use of Twitter analytics tools can really improve your Twitter marketing strategy.
This can change the perspective you've got when it comes to the metrics you should really keep an eye on because they define your brand's performance.
By using a Twitter analytics tool fully-packed with data, you can clearly get a lot of insights that could guide you through your campaign. This way, you'll make the most of your brand's Twitter account.
The Twitter analytics tool you decide to use should provide you with infos about who follows you, what tweets they have interacted with and what their interests are.
Another benefit for using analytics tools for Twitter is that you can easily track the performance of your Twitter campaigns.
You can also keep track of your ROI and see how much you sell during your ongoing Twitter campaign.
The data shown in an analytics tool for Twitter also includes infos about your replies to others' tweets.
2. Top Twitter analytics tools to improve your marketing strategy
Here is our list of top Twitter analytics tools that challenge you to analyze your campaigns from multiple angles and offer actionable insights:
2.1. Socialinsider
With Socialinsider's Twitter analytics feature, you can discover a bunch of insights that can help you optimize your brand's Twitter presence.
You'll discover:
what type of content performs better
how your followers interact with your tweets
who mentions your brand on Twitter
who are the people who share your content
First, you will see in the dashboard, in the Overview section, some key metrics that are crucial for a solid Twitter marketing strategy.
The metrics that are of interest for you to develop your marketing strategy are:
impressions
top tweets
retweets
replies
impressions on replies
distribution if tweets
tweets type by average engagement
What Socialinsider brings to the table, different than other Twitter analytics tools, is in the Benchmarking section and Campaign reporting (that is now called Strategy in our tool and has a lot more cool features).
We'll use Benchmarks to develop a competitive analysis. By comparing your Twitter performance with your competitors, you get to see how much brand awareness you have and you'll discover what your focus should be in order to grow.
To exemplify this, I added the Twitter pages of Semrush and Ahrefs to compare their performance.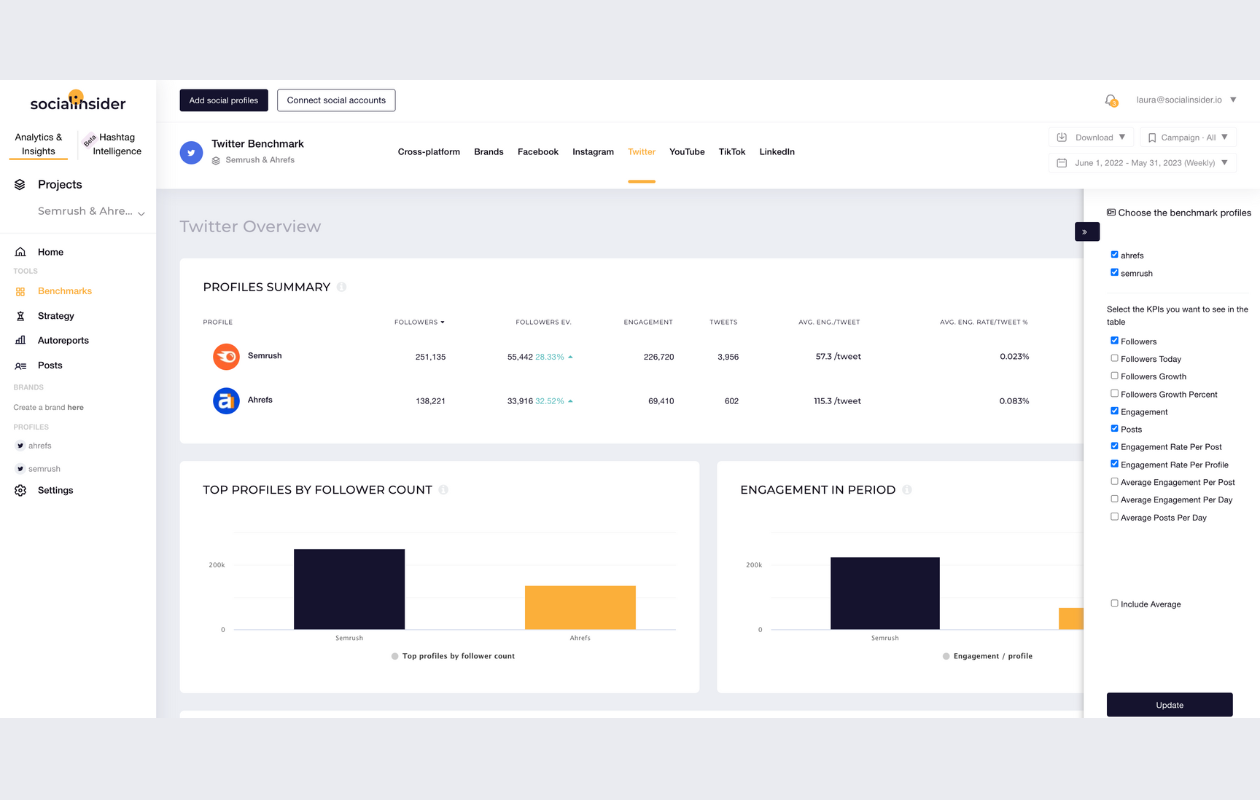 For the selected time frame (last 12 months), you can see top metrics for these two brands, comparing their values.
By scrolling further down, you can see the top three posts for every profile with their individual metrics.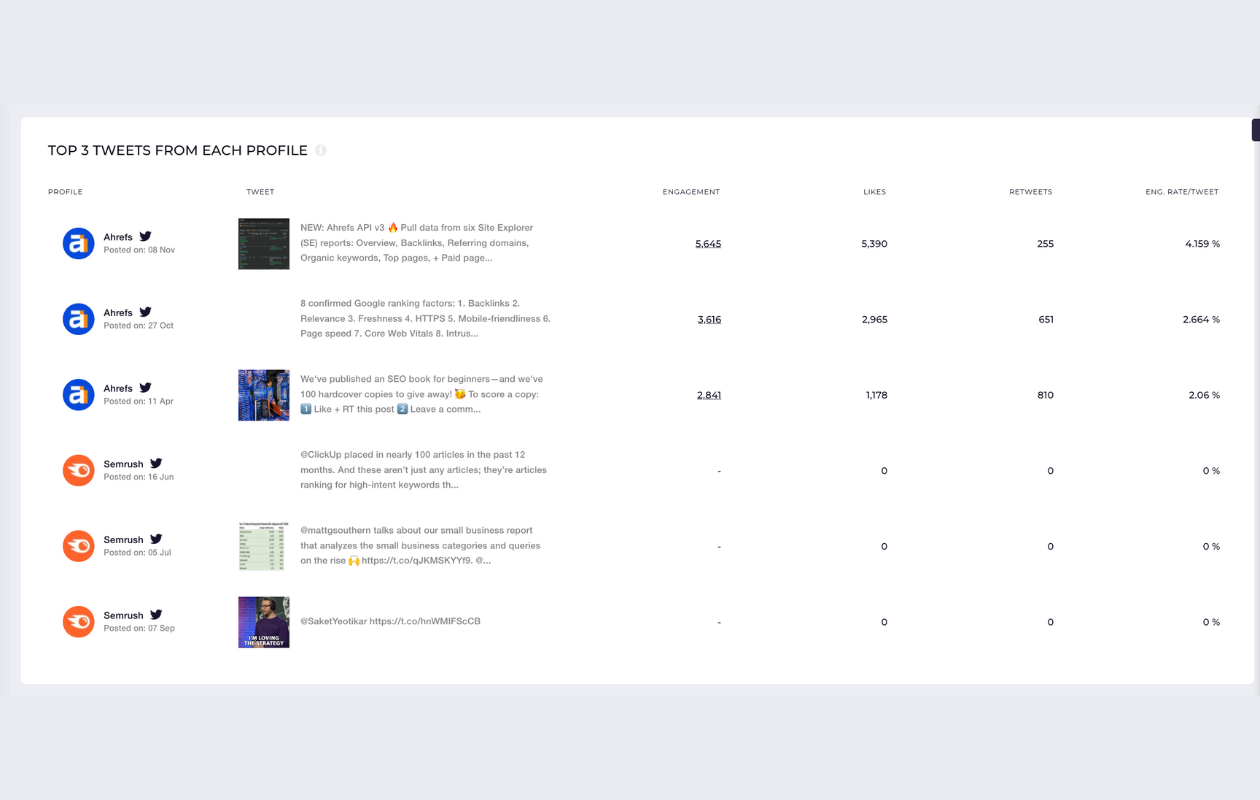 Next, you can check more in-depth insights about key metrics, like engagement.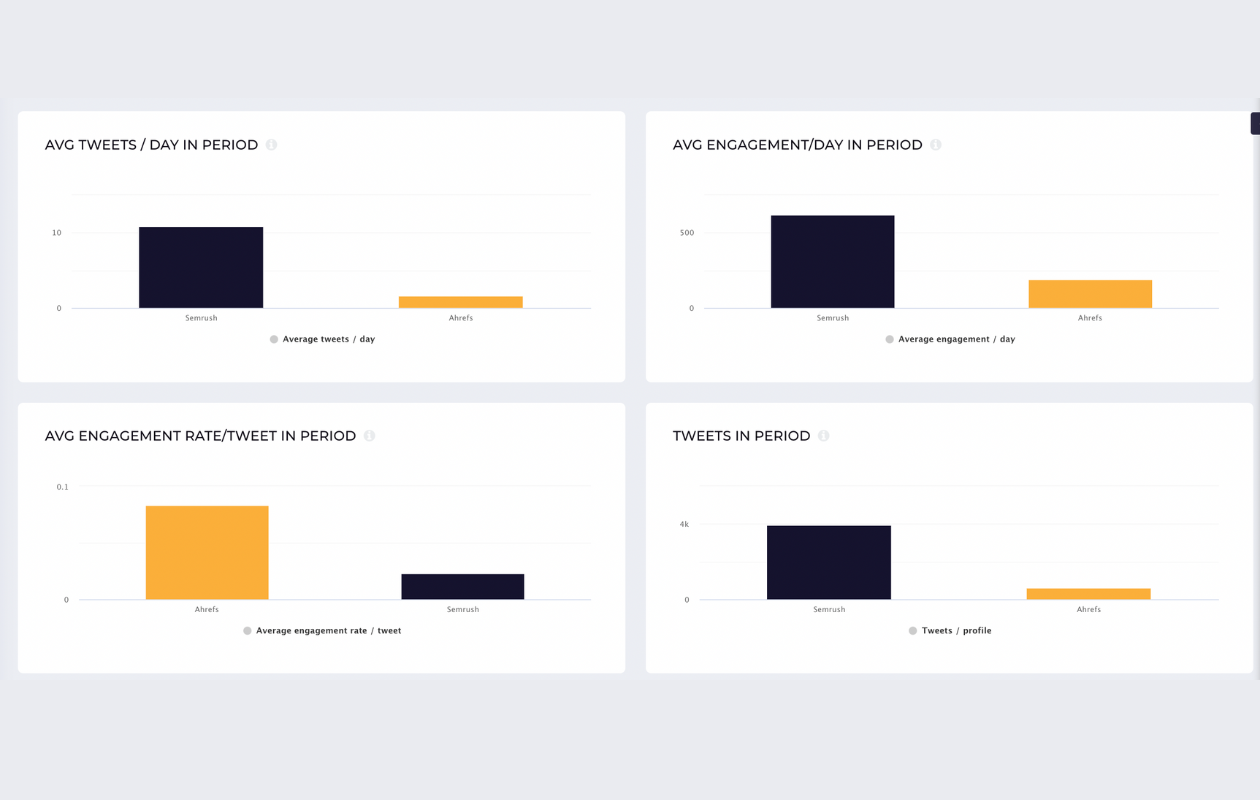 This type of Twitter analysis allows you to position your brand among others from your niche and industry.
This way, you will know what efforts you need to make in order to succeed and get more visibility on Twitter. Maybe you'll need to craft a brand new content strategy or just adjust the one you have according to the latest trends.
2.2. Tweepi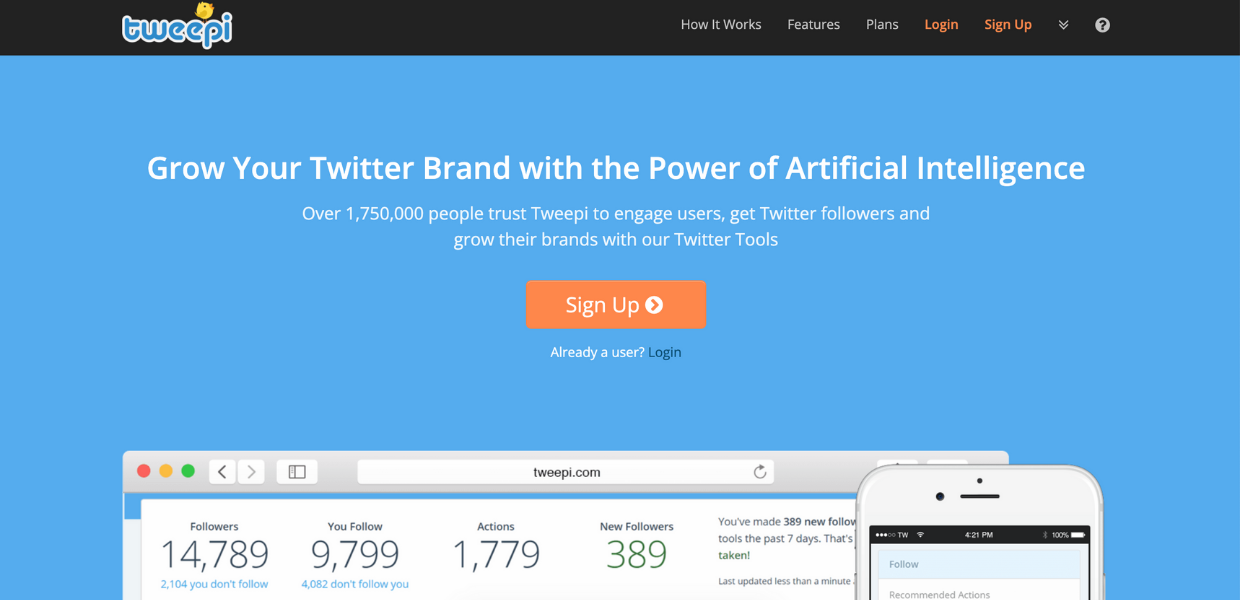 If you want to discover more information about your Twitter audience, Tweepi is the tool you are looking for
You can use this Twitter analytics tool to clean up​ your Twitter account and eliminate​ irrelevant​, undesirable,​ or inactive users.
Also, Tweepi will help if you want to incorporate influencer marketing or find brands to do co-promotions with.
Price: The cost for this Twitter analytics tool starts at $10.75 per month, if you choose to pay annualy, and $12.99 per month, if you pay monthly.
2.3. Union Metrics
Union metrics is one of the best Twitter analytics tools that offers a complete social analytics solution, including Twitter account analysis.
By using this tool, you'll discover the best time to tweet, the best types of content to post, and which hashtags drive the most impressions.
Creating a Twitter marketing strategy won't be a problem anymore.
Price: The price for Union Metrics tool starts at $23/ month.
2.4. Tweepsmap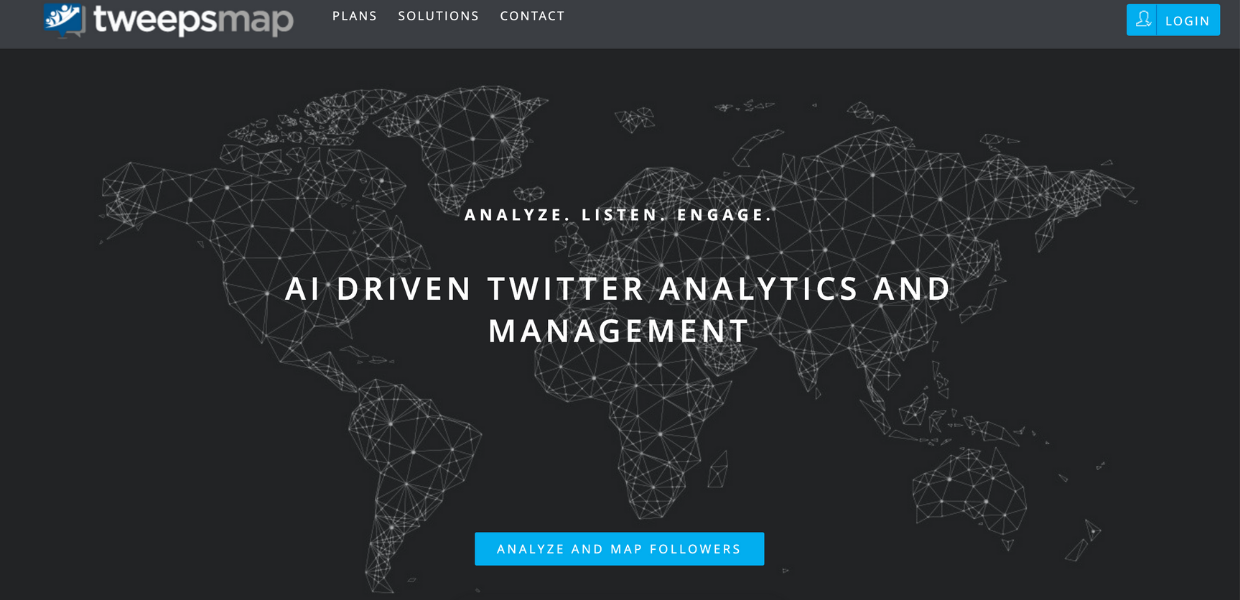 Analyze and map followers. This is what Tweepsmap does. That is why it's considered a great Twitter analytics tool.
What do you know about your audience? What type of content do they appreciate?
The better you know your audience, the better you'll get at engaging them. Tweepsmap is an excellent Twitter analytics tool that will help you gain a deeper understanding of your Twitter community.
You can use this Twitter anayltics tool to identify essential demographics, including gender, language, and profession.
Besides analytics, Tweepsmap offers primary publishing features like the Tweet Scheduler for Premium users.
Price: The cost for this Twitter analytics tool is of $7/month.
2.5. Keyhole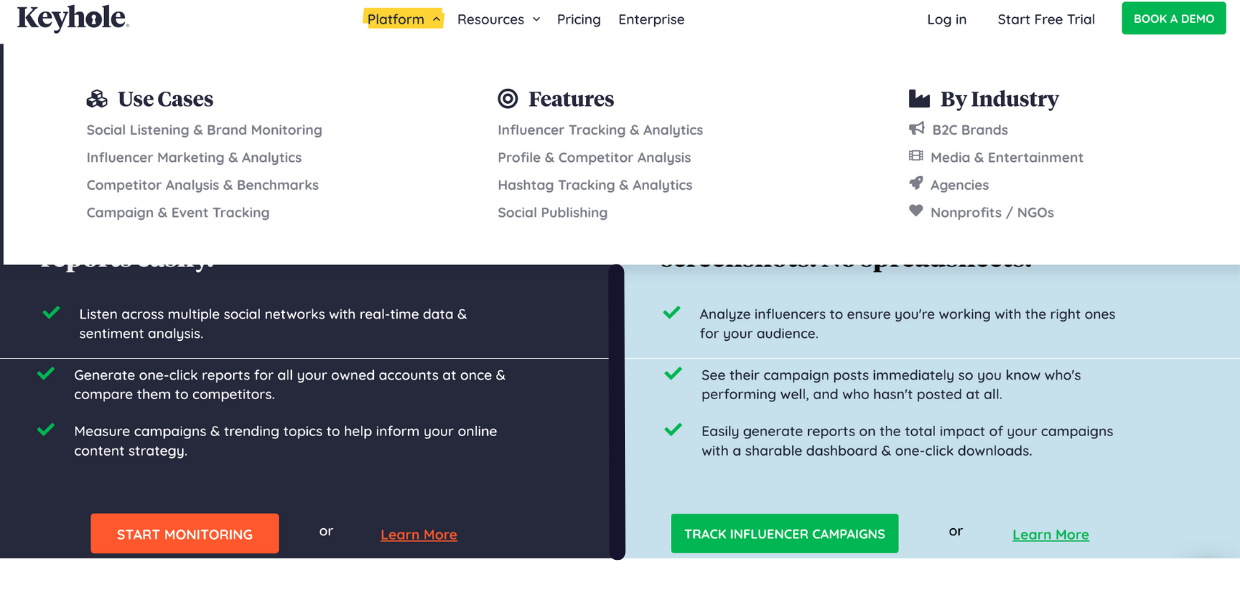 Monitor what people say about you in real-time. Keyhole is one of the most useful Twitter analytics tools.
Get a better idea of how people on Twitter feel about your brand or your competitors by tracking keywords and hashtags.
With Keyhole, you can analyze your competitors' strategies on Twitter and keep track of their account growth.
Discover the most effective strategies in your niche and which ones you should avoid.
Price: It starts at $99 per month.
2.6. Foller.me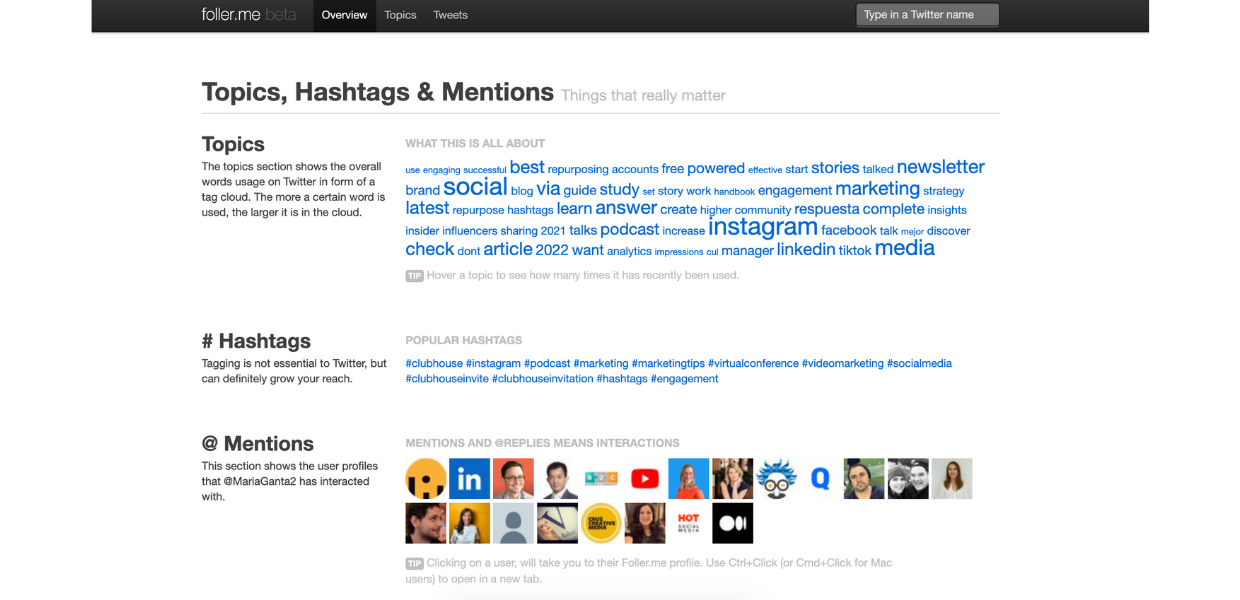 Super easy to use, and if you don't have a budget but need to look into your analytics, this tool is free.
Do you need any more reasons to be using this Twiter analytics tool?
Just add a Twitter username, and you get a bunch of data.
2.7. SocialPilot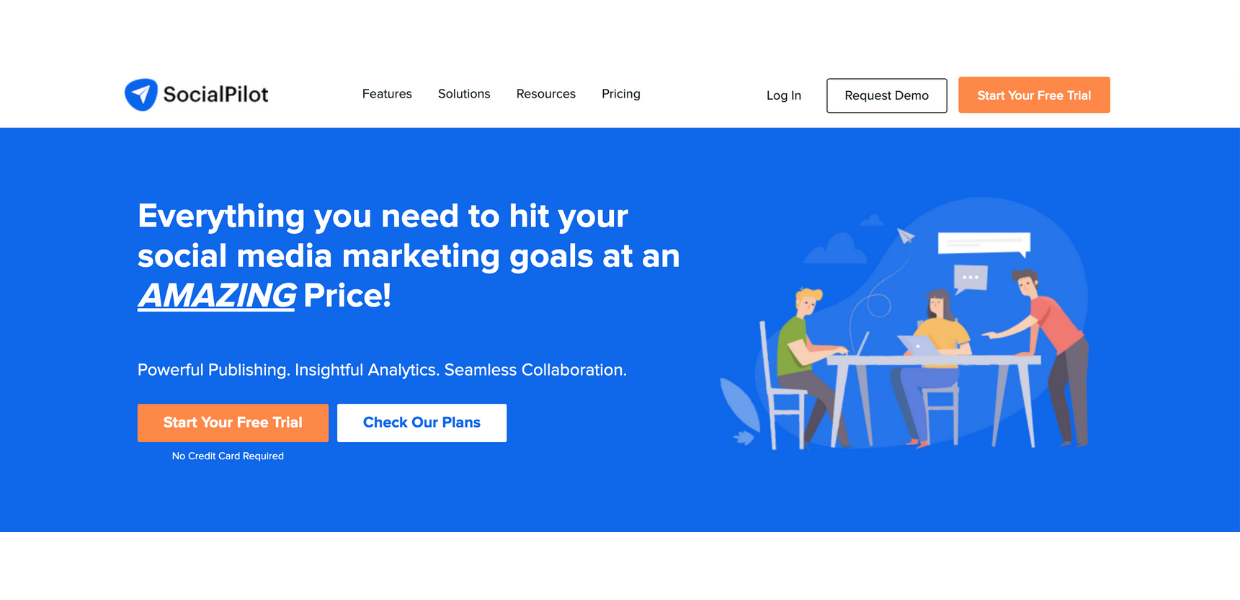 SocialPilot is one of the well-known top Twitter analytics tools. It helps you increase engagement on your profile by categorizing your tweets into most popular tweets, favorite tweets, retweeted tweets, and more.
It also helps you find the most trending hashtags, which you can use in your tweets to boost your account engagement.
Price: For only one user, the price is of $30/ month.
2.8. Klear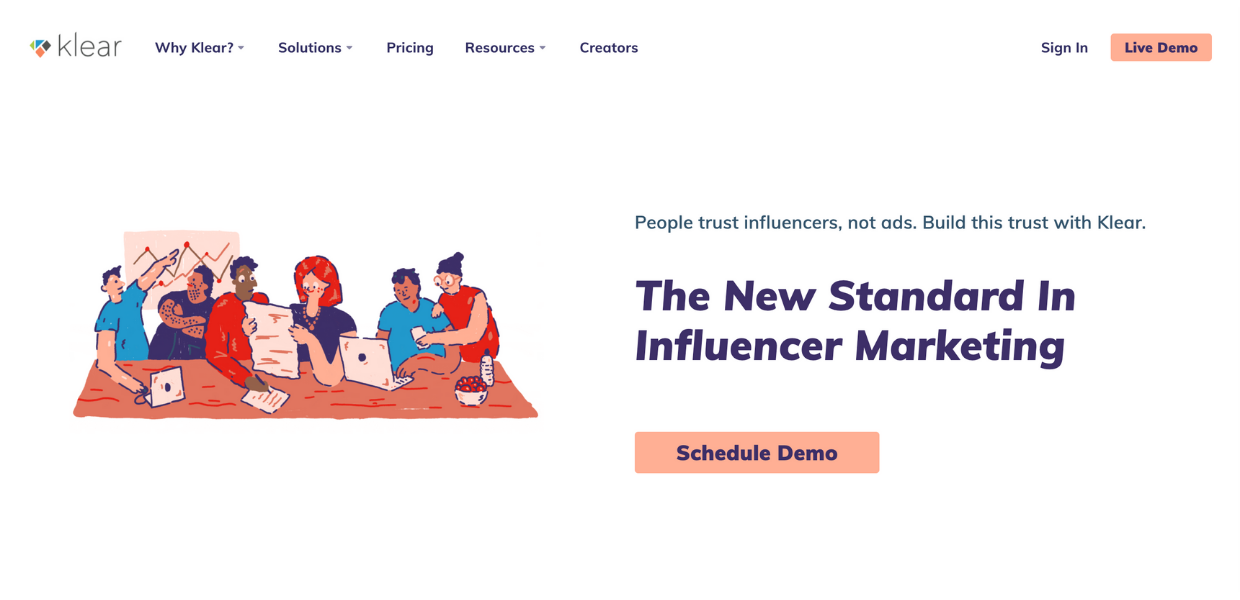 This Twitter analytics tool doesn't just focus on analytics for influencers; it also dives deep into the audience's demographics.
It allows you to monitor influencers and who they are having conversations with - this is excellent information when you plan a Twitter strategy.
Price: When it comes to Twitter analytics tools, the price for this one is on request since they have a specialized team that will ask you about your needs and purpose.
2.9. Group Tweet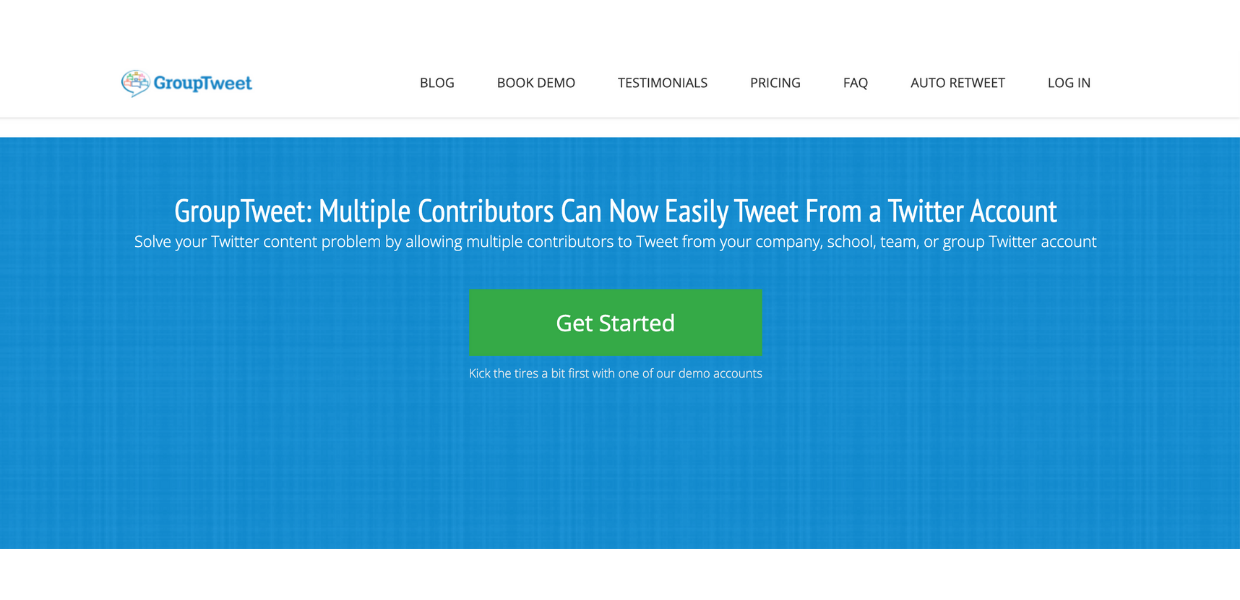 GroupTweet is a Twitter analytics tool that helps you analyze Twitter activity and schedule tweets so you can spend more time focusing on your strategy.
You can also integrate it with other social media planning tools.
Price: For this app, you will have to pay $39.9/month.
2.10. Mentionmapp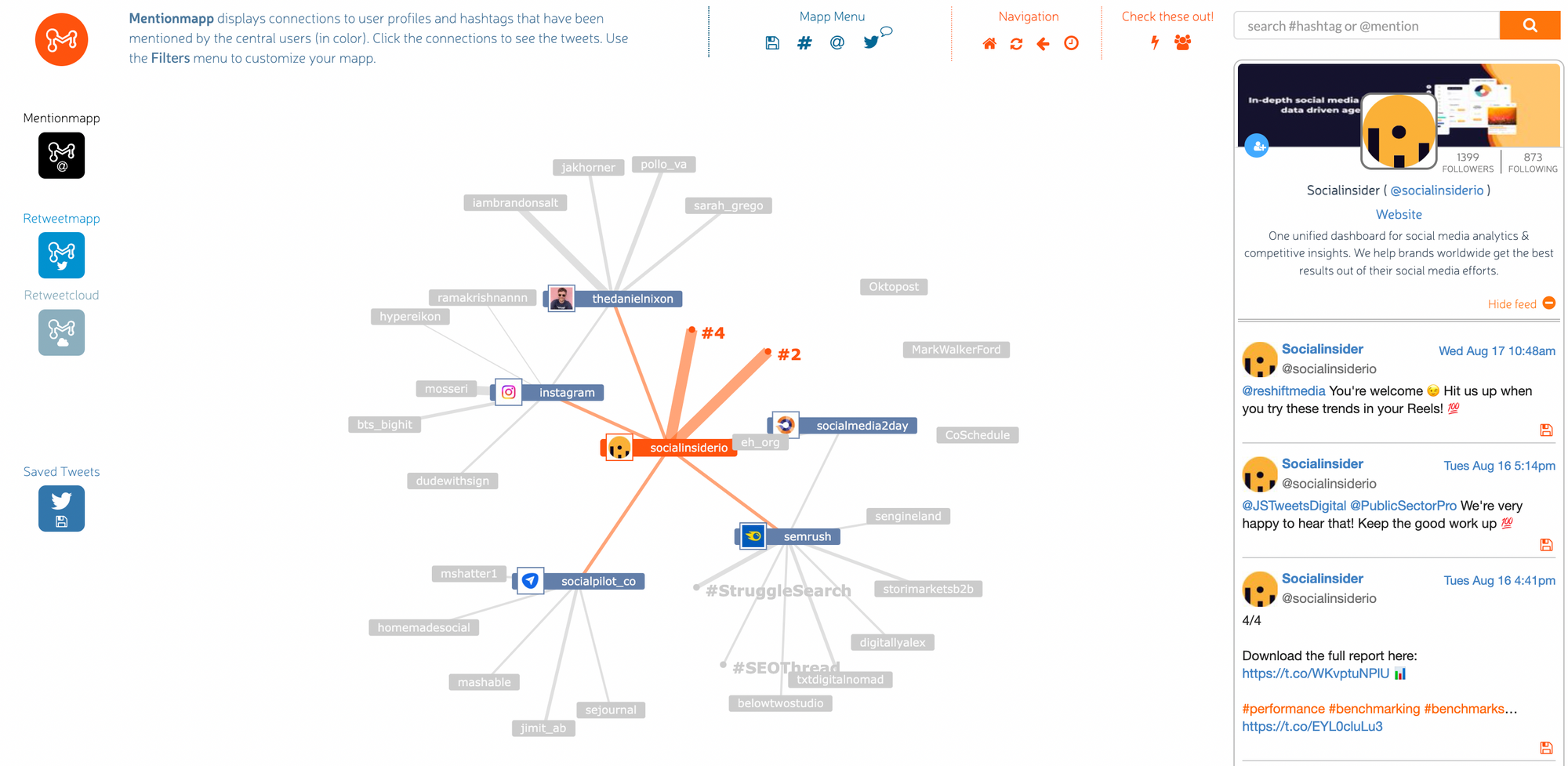 Mentionmapp is yet another useful Twitter analytics tool. This helps users create a map that connects their profiles with the hashtags they have mentioned in their past tweets.
The amazing part about this Twitter analytics app is that you can always filter your tweets and check only the retweets and mentions.
Also this tool will show you the connections that form between different profiles. This insight can help you find new content that aligns with your interests.
Price: A paid account starts at $9 and you can have limited access for free.
2.11. Statsocial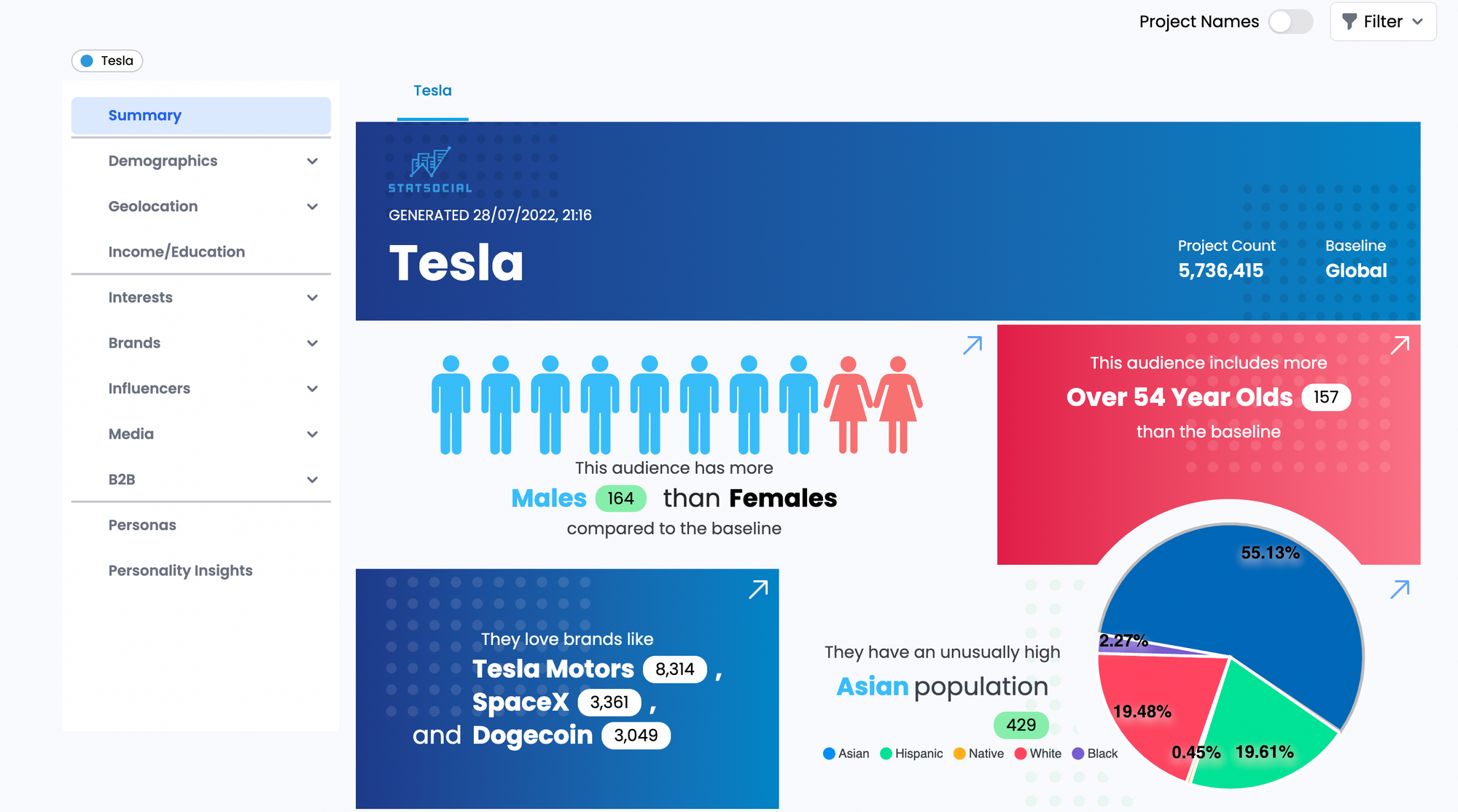 Statsocial is a free Twitter analytics tool which gathers data based on users' interests by reviewing more than 40,000 categories.
This social media analytics tool shows users the top five segments for each category that is of interest for their industry, while also displaying top cities and personality traits.
Price: Free access
2.12. Twitonomy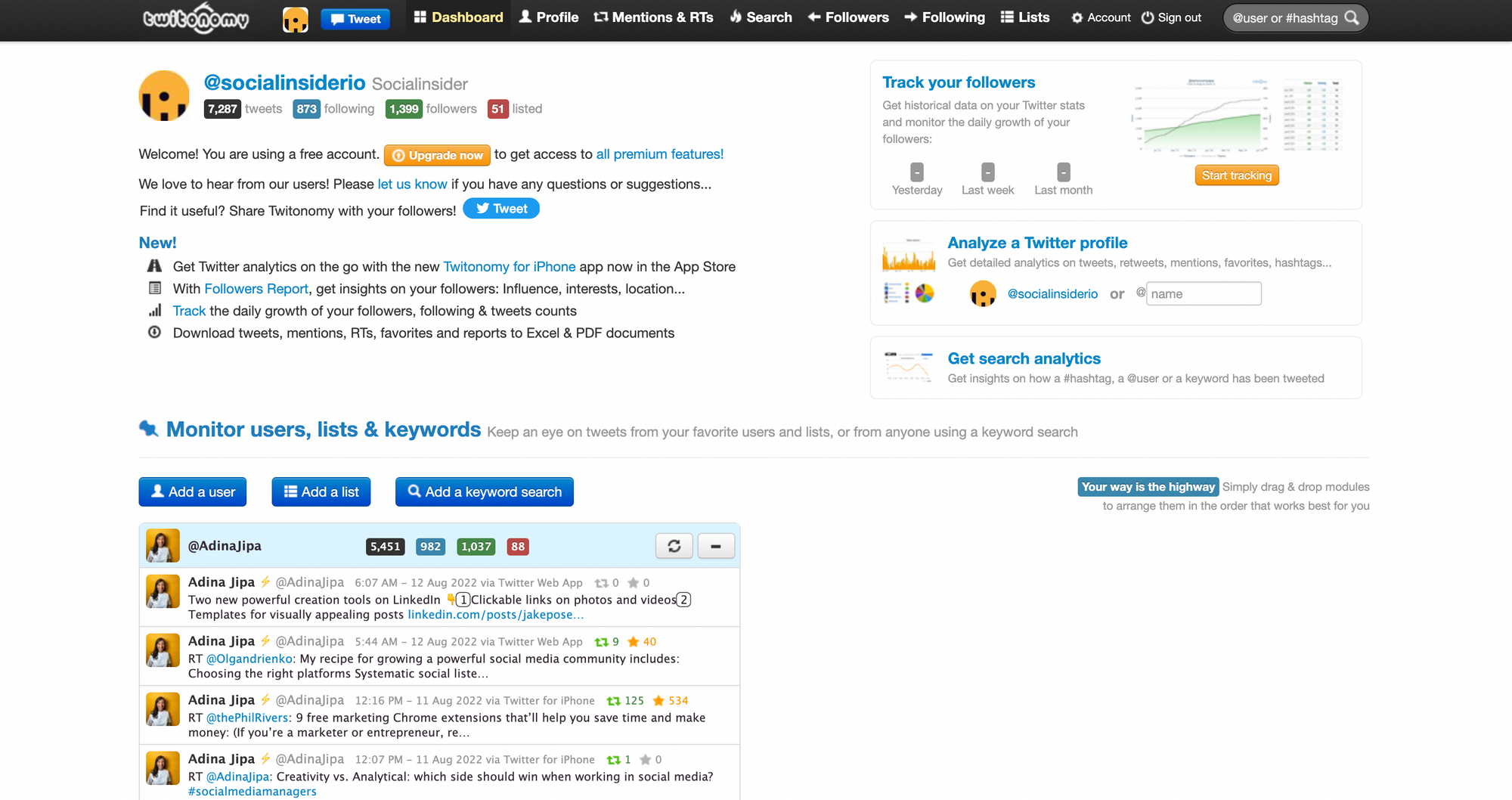 If you decide to use Twitonomy, you will have a wide range of insights at your disposal.
You will be able to check your most popular tweets, best day and best time to post, engagement metric and also Twitter lists you're part of.
However, the most important part about this analytics tool is about to come.
Are you ready? This is the greatest news: You can compare two Twitter accounts! This means you will be able to track your competitor's evolution.
Price: You can use the free version of the twitter analytics tool for limited access, while a paid plan with more data starts at $19 a month.
2.13. Agorapulse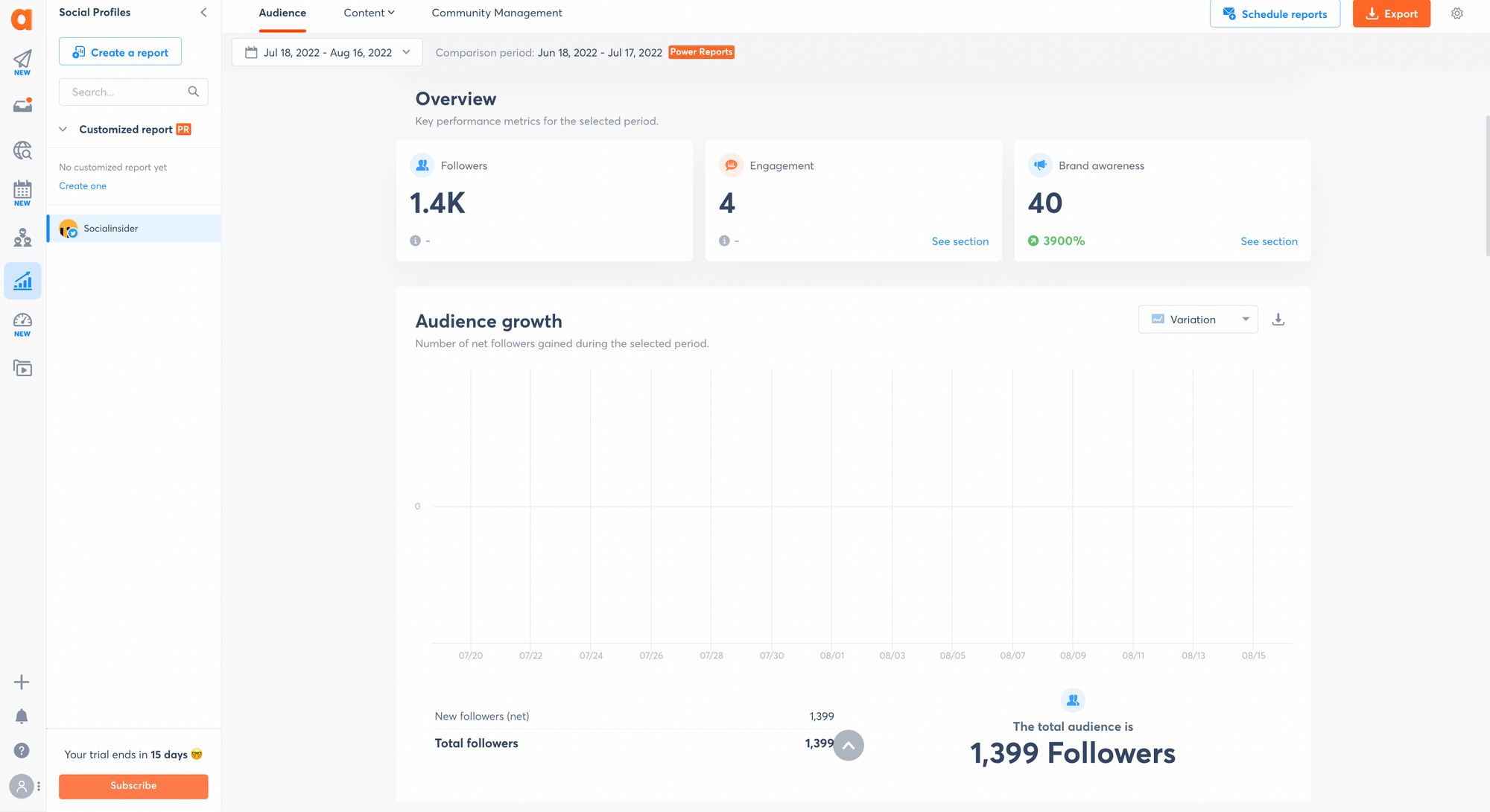 This analytics app can help you get a lot of data about your Twitter metrics.
Agorapulse accesses the full list of your tweets within a set time frame. This way, you will be able to identify your best-performing content during that period.
What is even greater is that the "Community management" tab allows you to analyze the  effectiveness in managing replies and comments on Twitter.
Other tasks you can perform in this app include listening, publishing tweets, and social CRM for your followers and tweets.
Price: There is a free trial for this social media analytics app, but a subscription starts at $79/month.
2.14. TweetBinder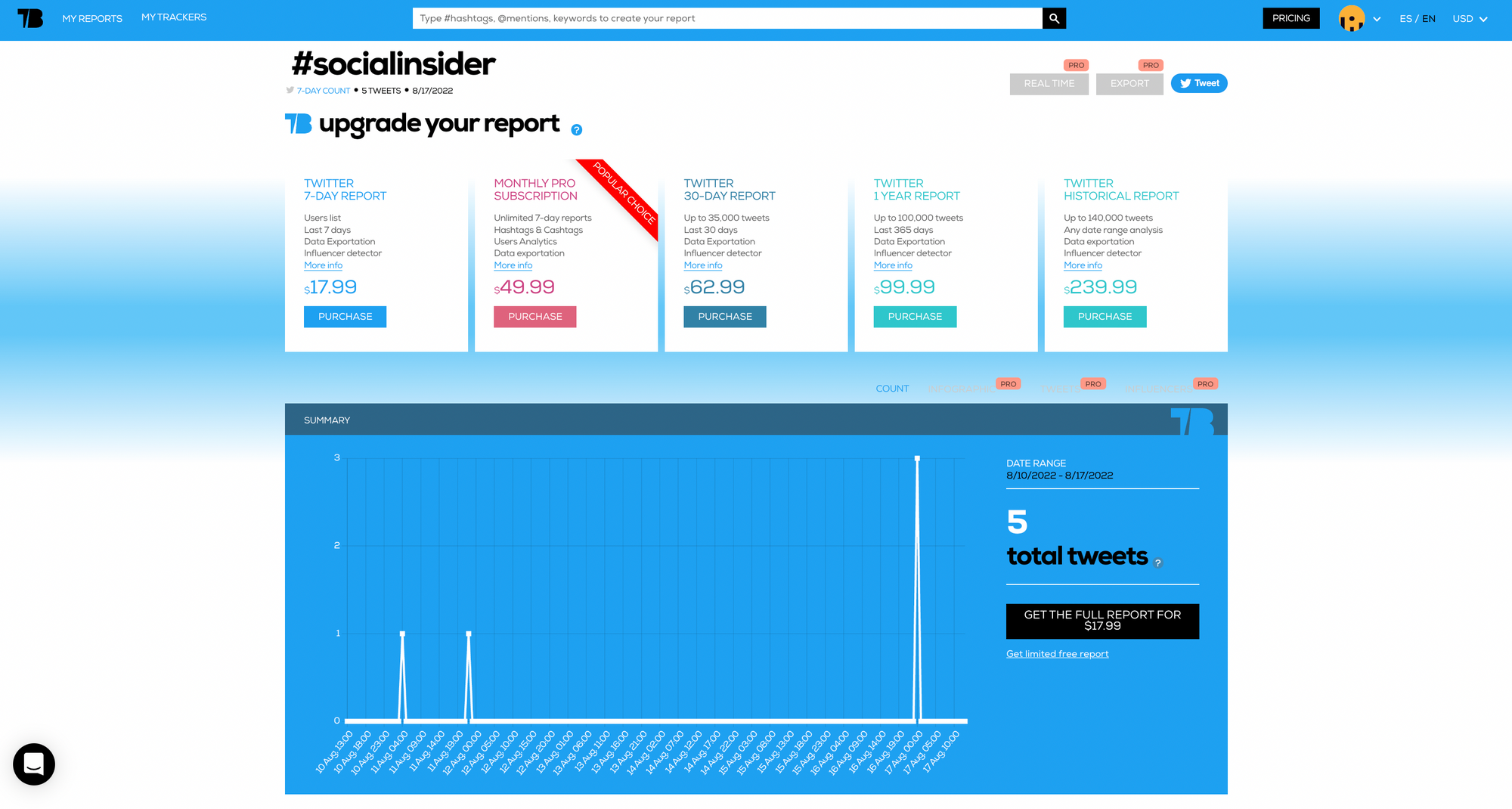 TweetBinder is a free Twitter hashtag analytics tool that helps you access Twitter historical data and monitor hashtags.
This social media analytics tool can also recommend you influencer accounts which suit your marketing campaign.
You can develop a free report by using keywords, mentions and hashtags.
Price: It starts from €79/ month.
2.15. LeadSift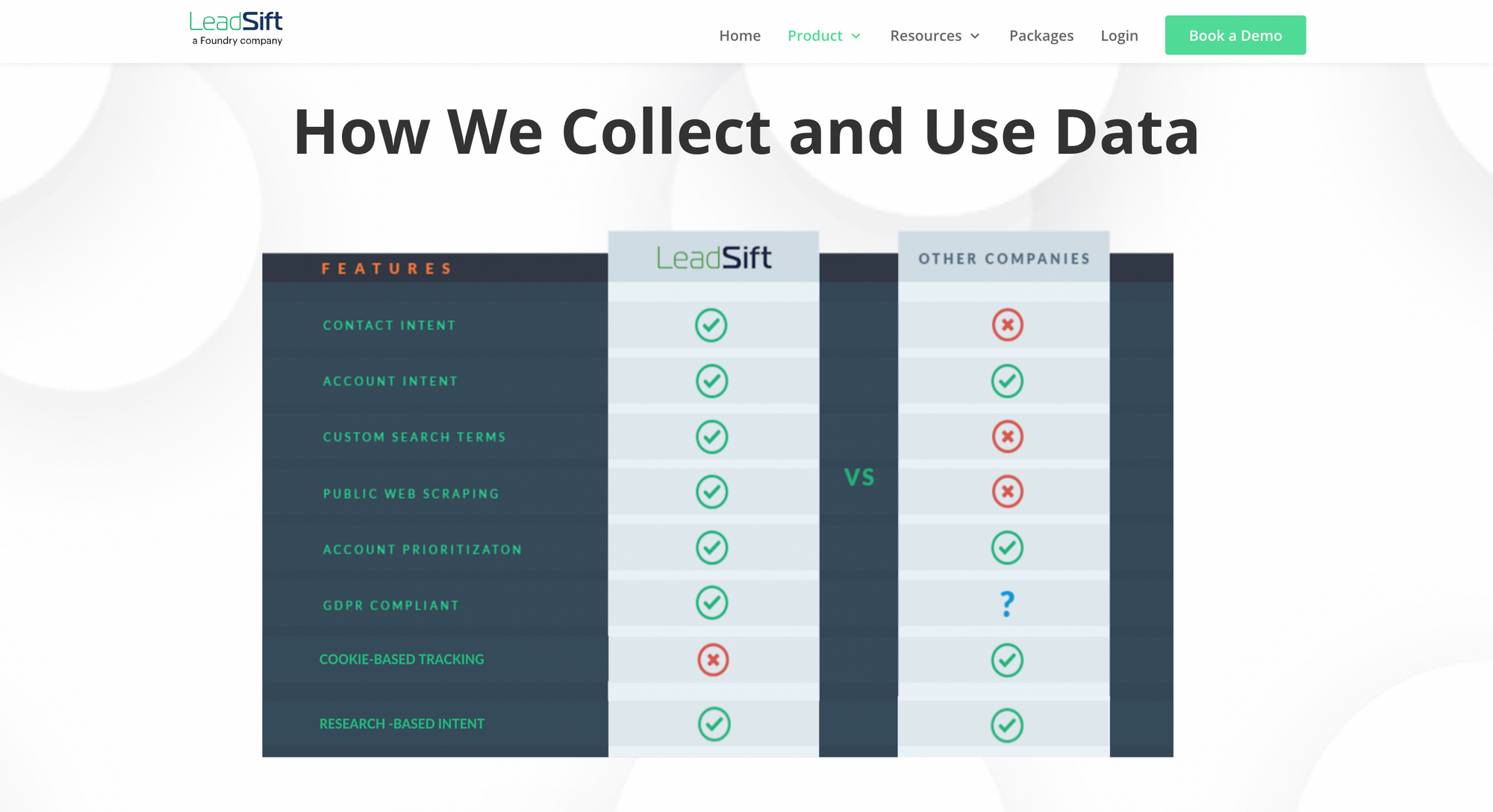 LeadSift is a social media analytics tool which helps you find leads and then set target parameters.
This Twitter analytics tool can scan millions of conversations to find out which users interact or talk about your competitors.
This way, you will be able to change your strategy, directing your efforts towards those who seem more interested in buying your products.
Since this app focuses more on Saas and Computer Software, you will need to pay more to get the extra data.
Price: The price for this service starts from $1500/ month.
2.16. Reputology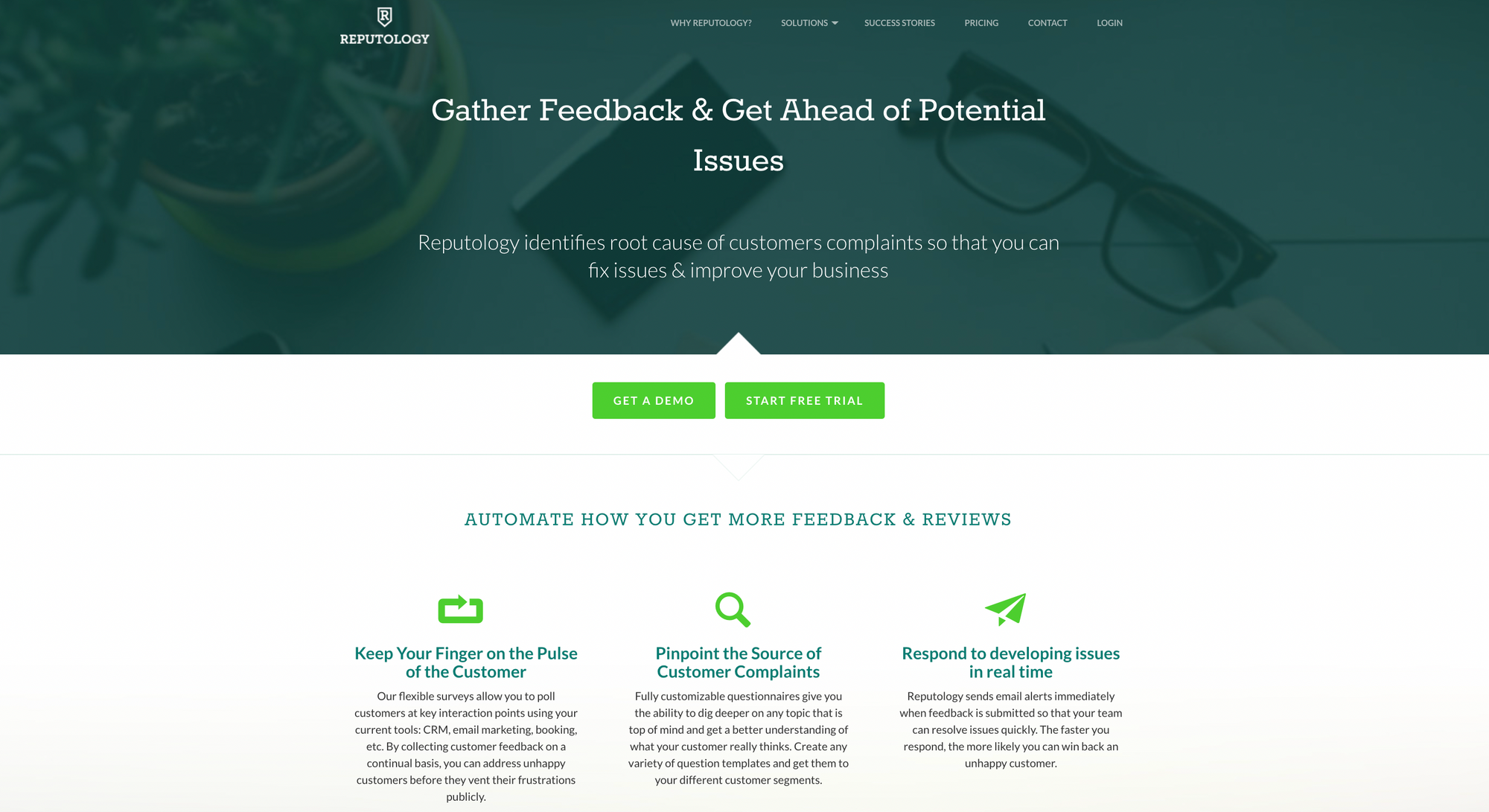 Reputology is a social media analytics tool that looks at your profiles on several platforms, like Facebook, Twitter, Google and more, relying on analyzing customers' experiences.
This way, you will be able to see what your customers say about your brand and what are the interests of your prospective clients.
Due to this app, you will be able to improve your strategy and your customers' experience.
It monitors Google, Facebook, and more 24/7 so you can engage reviewers in a timely fashion.
Price: It starts at $10 - $49/ month/ location.
2.17. Circle Boom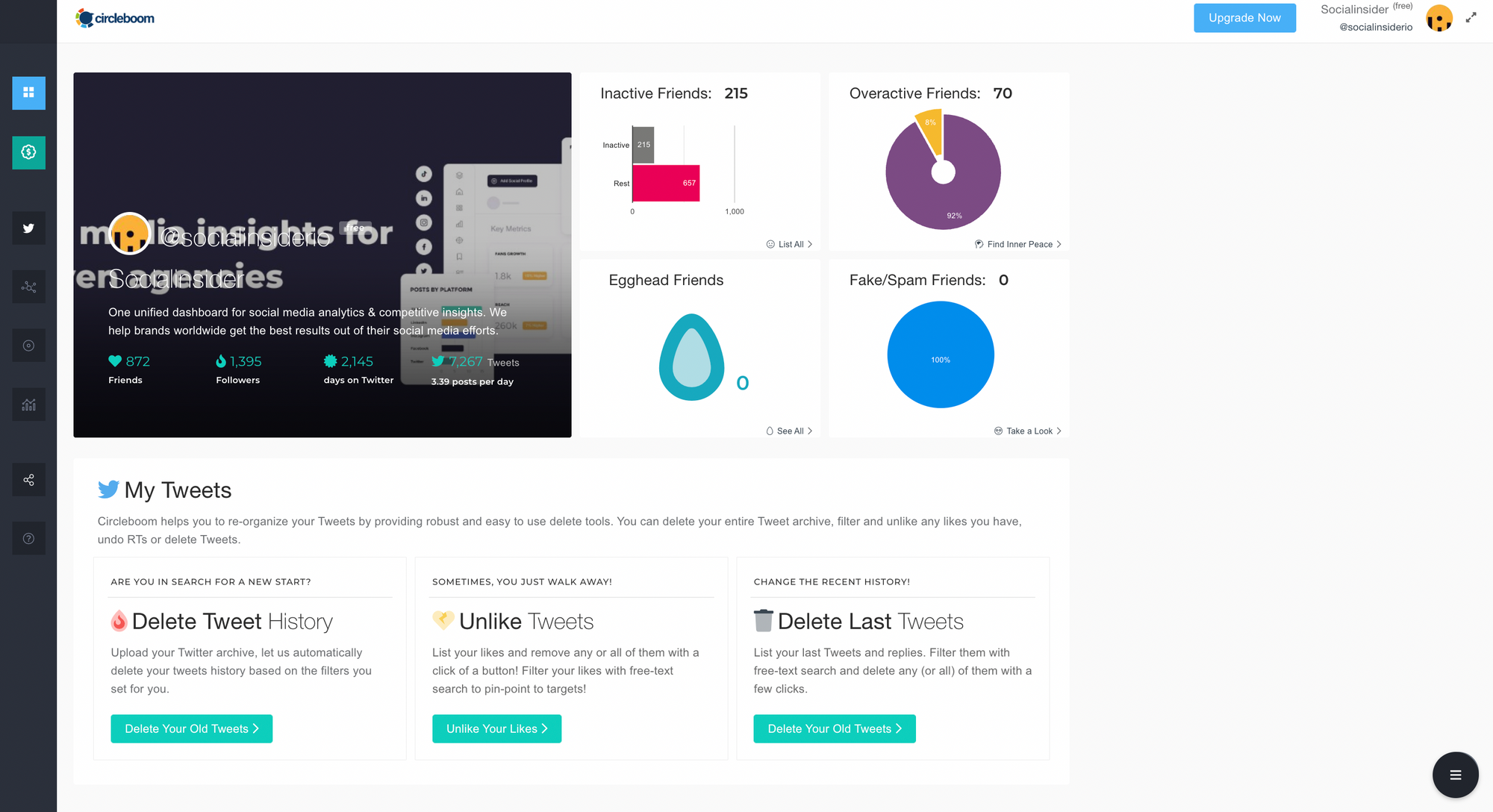 Circle Boom is the Twitter analytics app that will help you discover spam and scam accounts to make sure you maintain your Followers and Follow lists clean.
This analytics tool allows you to see in-depth user data to learn more about the non-spam accounts which are interested in the same topics as you do.
Price: It starts at $3.99/ month.
2.18. Hootsuite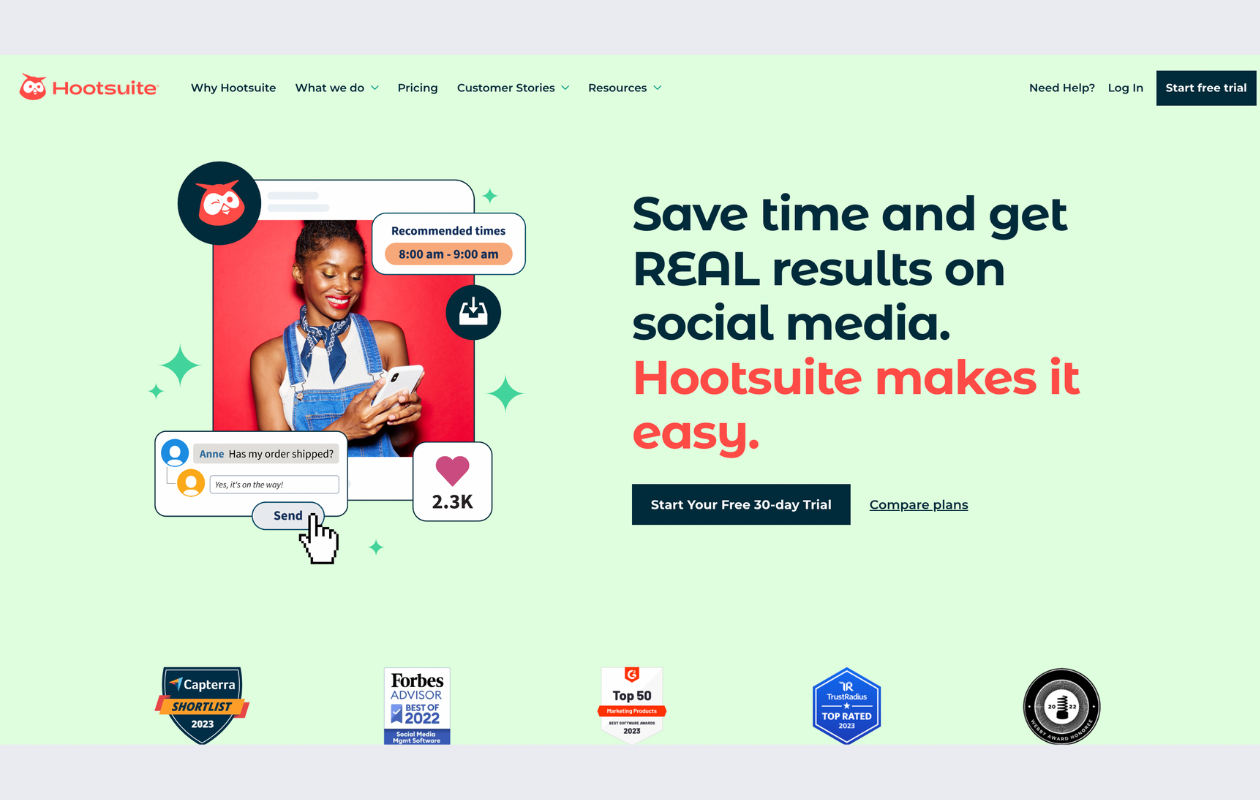 Another useful Twitter analytics tool to try is Hootsuite. Besides being able to monitor your tweets' performance, you can also schedule your posts.
With Hootsuite, you can also share your content library with the rest of your team and develop Twitter reports after looking at metrics.
Price: The starting price for this tool is $99/ month, but you can get a 30-day free trial.
2.19. Brandwatch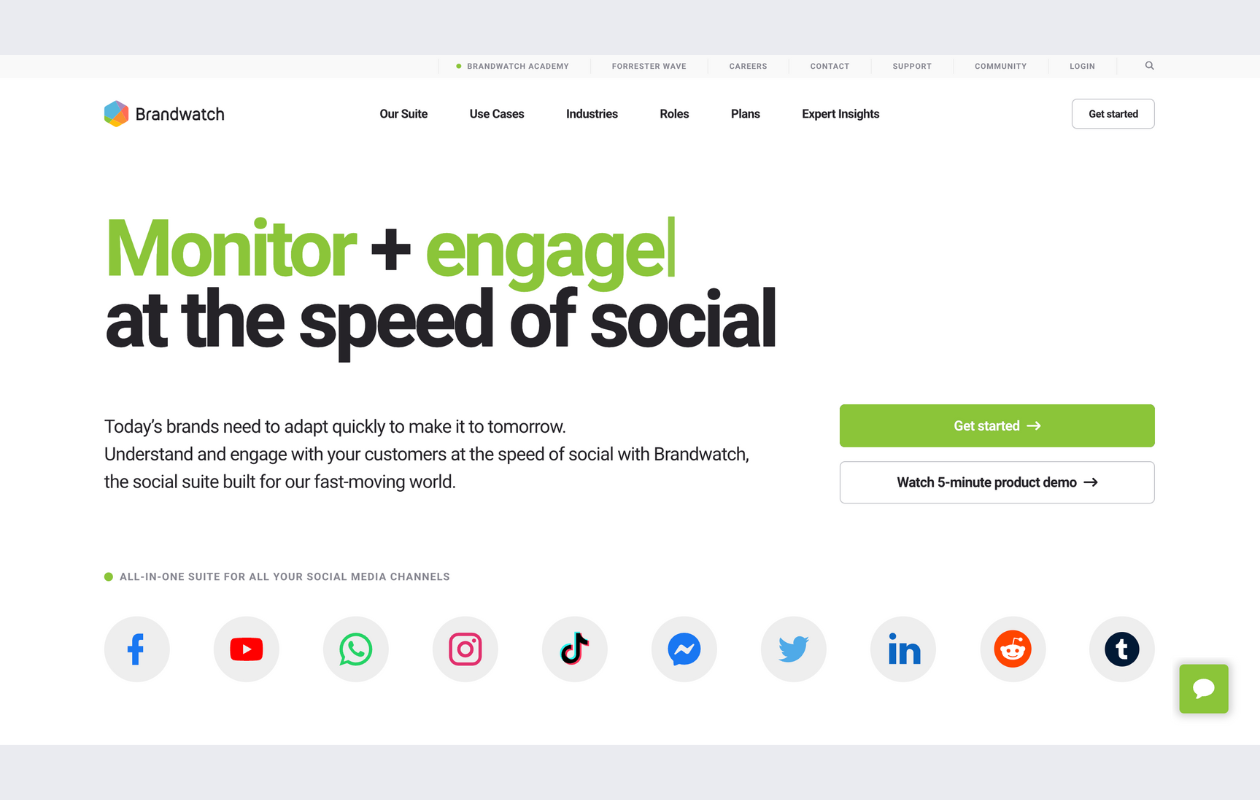 This Twitter analytics tool can be very helpful, especially because they are Twitter Official Partners.
With Brandwatch and its social listening feature, you can collect all the conversations on Twitter that are relevant to you and your brand.
You can use specific keywords to search for those topics and see all the analytics data around them.
Moreover, you can even choose to see emoji analysis and sentiment analysis to find out more about your audience.
Price: To find out the pricing plan, you'll have to schedule a demo with their team to offer you a customized plan.
2.20. Buffer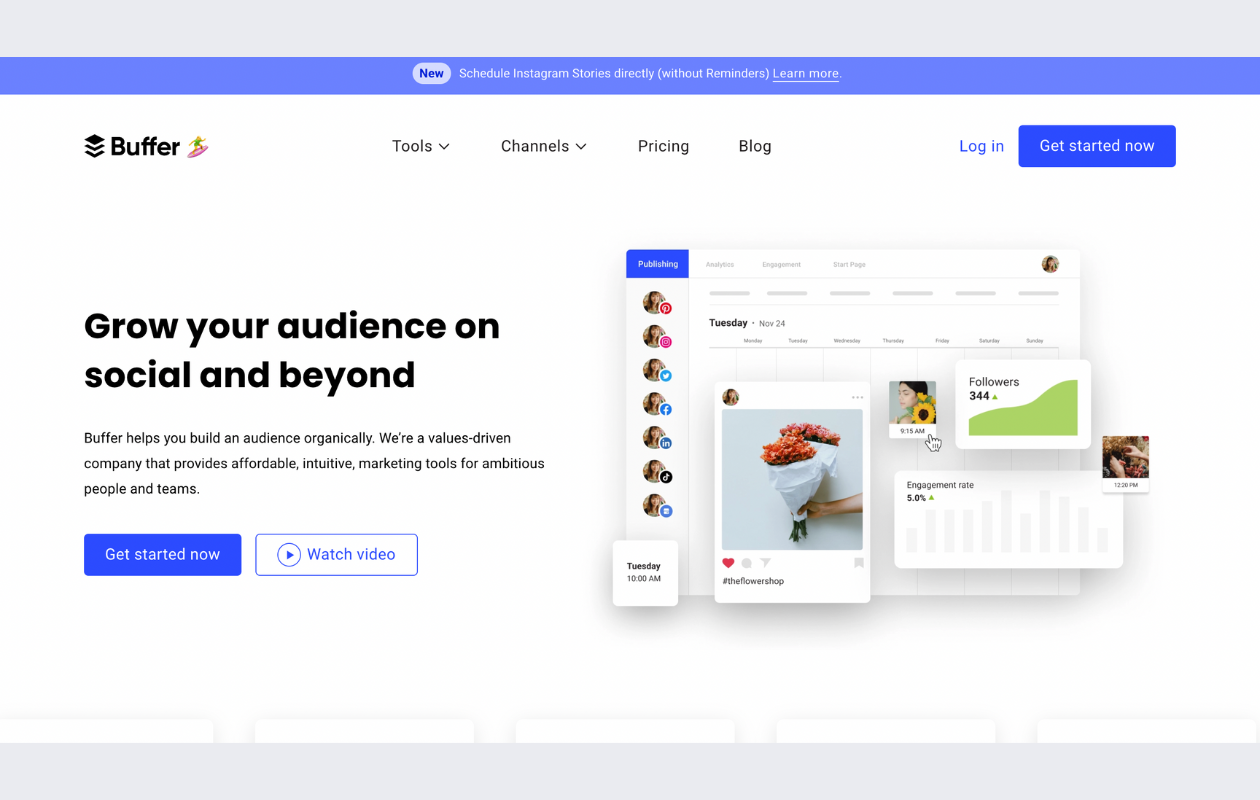 Buffer is a useful Twitter analytics tool and scheduler. With this app, you'll find out when it's the best time to post and what's your engagement evolution.
Then you can analyze your Twitter posts, by looking at their engagement, clicks, impressions and follower count.
Price: For Buffer, the starting price is $6/ month.
2.21. Followerwonk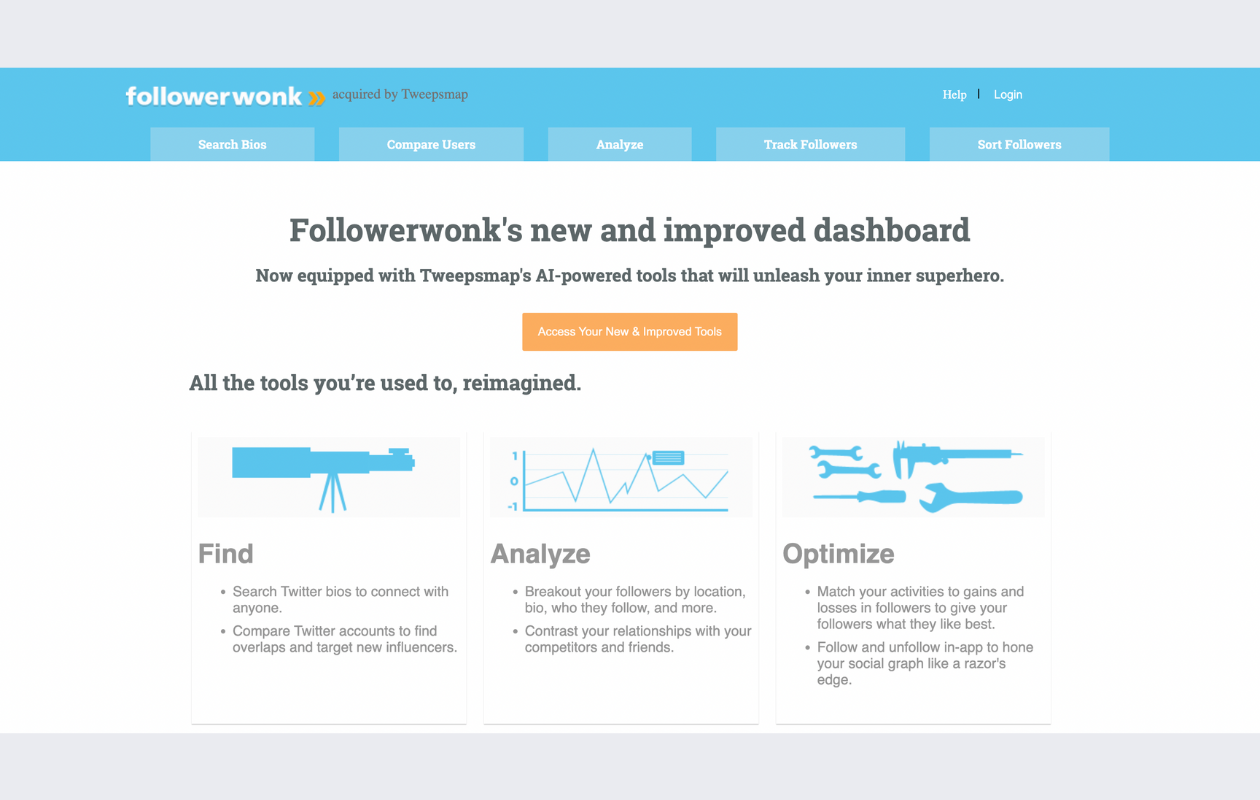 Followerwonk is yet another analytics tool for Twitter that helps you look at your audience. With this app, you get data about your followers' location and posting time.
The "search bios" feature allows you to find the right buyer persona who would definitely be interested in your brand's tweets and products.
Moreover, the analytics app also provides you with competitive data, showing you detailed graphics that underline the differences between you and your competitors.
Price: For this Twitter analytics tool, the monthly fee is $23.
2.22. SproutSocial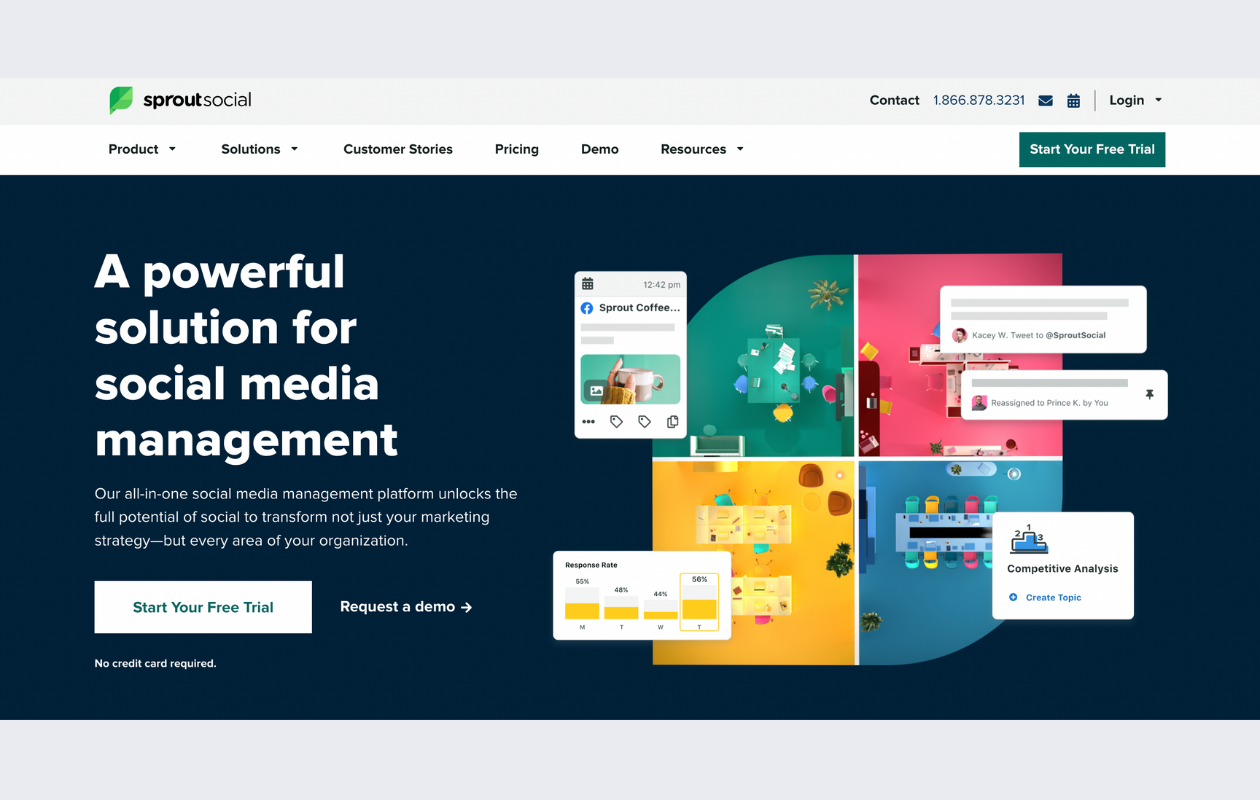 One of the most popular Twitter analytics tools is SproutSocial. This app is mostly known for its social listening feature, but it's really useful when it comes to Twitter.
You can use this tool when you need to develop social media pitches or your monthly or quarterly reports.
With SproutSocial you can find out data about your top-performing posts and discover new topics you could use to showcase your brand even more.
Price: The starting price for SproutSocial is $249/ month, but you can get a 30-day free trial.
2.23. Brand24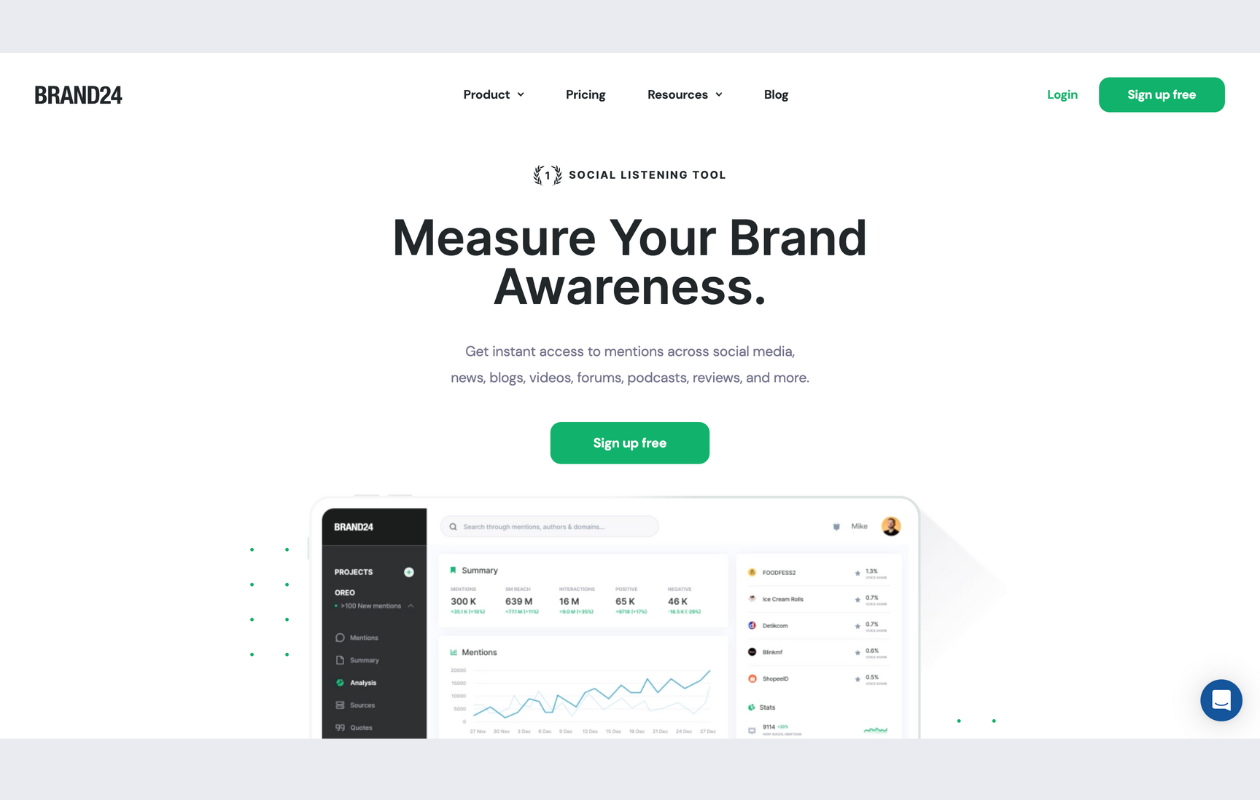 Brand24 is a complex analytics tool, but it offer on-point data when it comes to Twitter analytics.
This is mainly a monitoring tool, but it also serves as a cross-platform analytics tool. The great part about it is that you can see Twitter mentions that can help you learn everything about the conversations around and about your brand.
Price: Brand24 has a staring price of $69/ month.
2.24. Quintly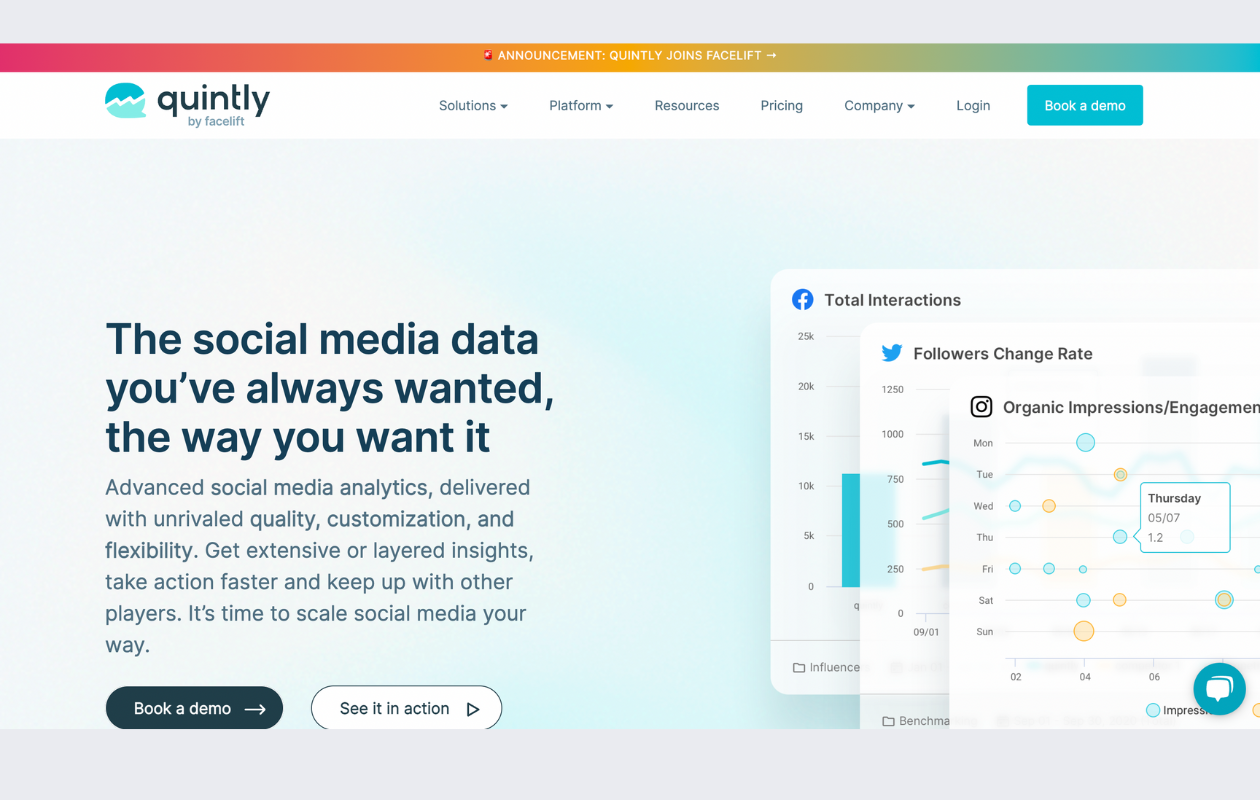 Quintly is a complex tool that provides analytics data for more social media platforms, including Twitter.
This app also features competitive benchmarking, providing you with data about your competitors.
Moreover, with this tool you also centralize data and create custom reports for your brand's Twitter account.
Price: The starting price for this Twitter analytics tool is $345/ month.
2.25. Whatagraph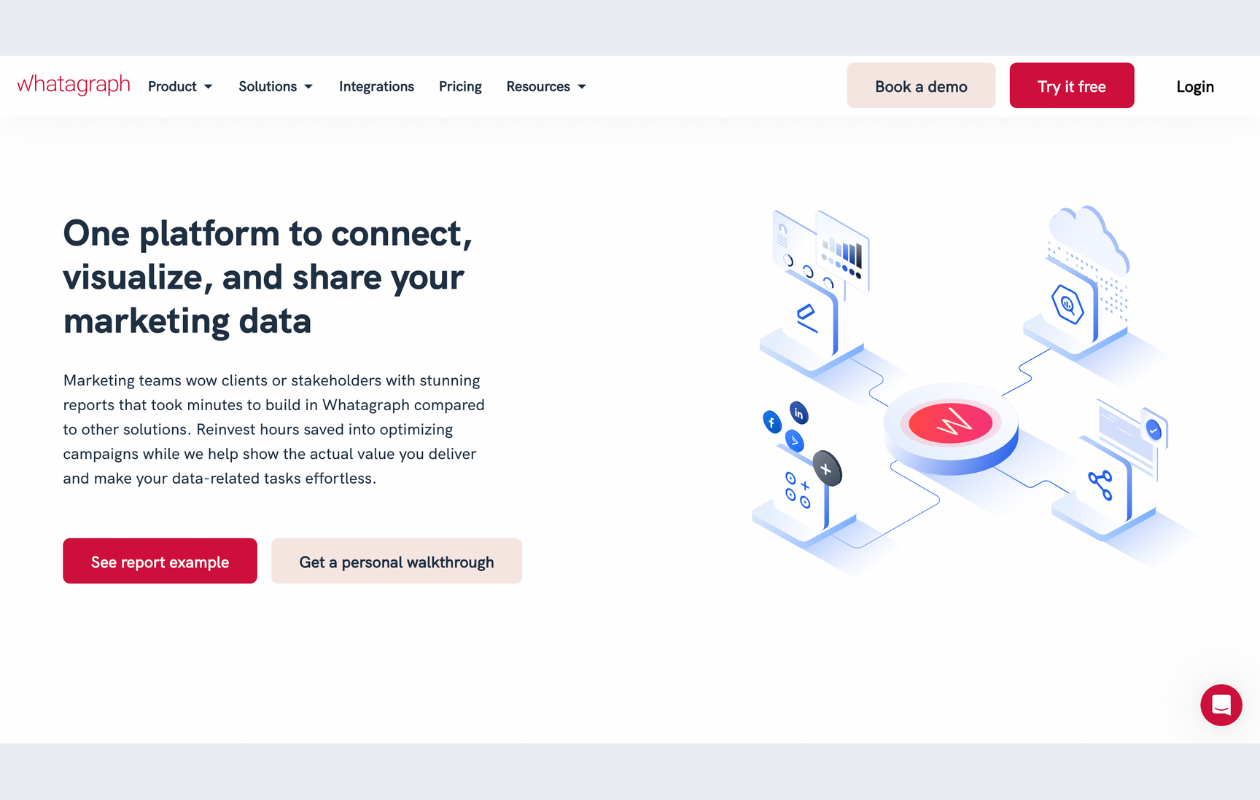 Another useful Twitter analytics tool is Whatagraph, an app that collects data from over 40 sources and uses them to help you build reports about social media performance.
Then you can easily share your interactive reports and dashboards with your clients.
Price: For Whatagraph, the starting price is $199/ month.
2.26. Native Twitter analytics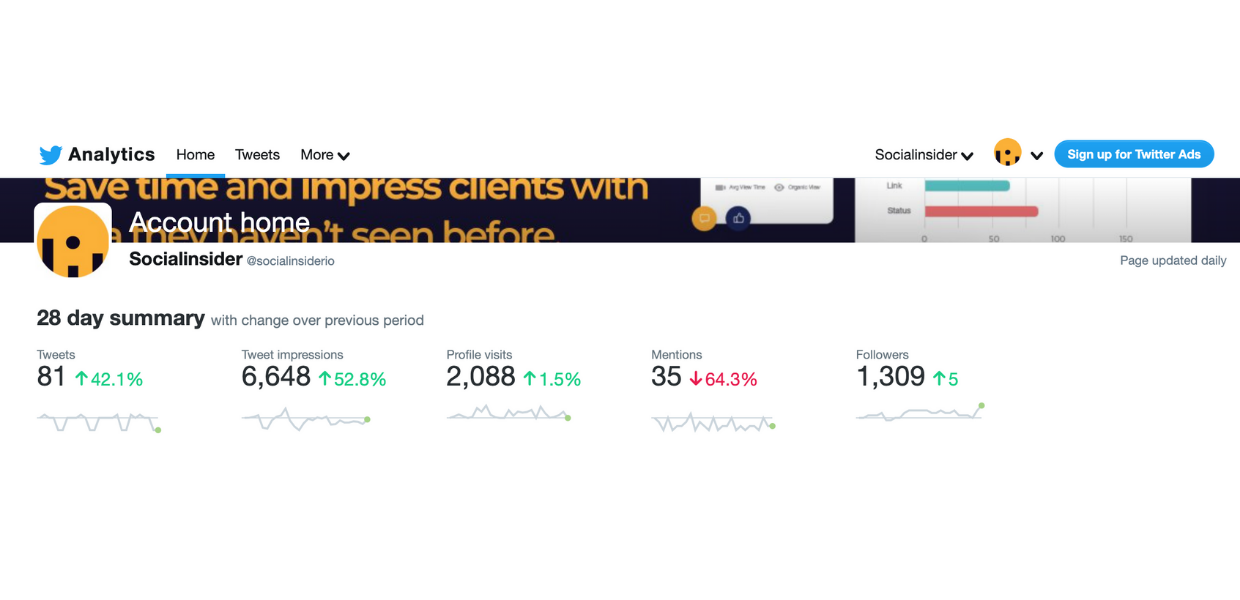 If you are a social media manager using Twitter daily for your brand, you already know Twitter has its own analytics tool.
It's available to all users and can be a significant first step to understanding how your tweets perform. Plus, it's free.
The native Twitter analytics tool gives you all the primary analytics data to understand how your tweets perform.
an overview of how many impressions you gained in a specific period
number of mentions
profile visits
These metrics will help you create effective Twitter marketing campaigns that target your audience.
Price: Free
Final thoughts
There are many Twitter analytics tools out there, so hopefully, this list helps you identify the best tools for your needs.
The insights provided by each tool help you build a Twitter marketing strategy that is bound to help you follow trends and build brand awareness.
This list of Twitter analytics strategy are more than that. They can also help you build your social media reports that prove your campaigns' performance.