With the rise of several social media platforms that rely on video content, like TikTok and Instagram Reels, some would say that YouTube is a thing of the past.
That could never be more wrong. YouTube and YouTube analytics tools rock and there is a lot data to back-up this statement.
YouTube is one of the most fruitful video platforms that has helped various marketers build their brand since the break of dawn, when Reels and TikTok were not around yet.
When using YouTube to market your products and services, it is always a good idea to check your progress by looking at Youtube analytics. This way, you will get a bunch of metrics to oversee your efforts' results.
Here is a list of best YouTube analytics tools to help you make the best of your brand's strategy.
13 Best YouTube Analytics Tools
1.Native YouTube analytics tool
2.Paid YouTube analytics tools
1. Native YouTube analytics
Here's a preview of data you can get using the native app:
Overview of watch time, average view duration, top 10 videos and more - Watch time is a key YouTube metric which refers to the number of minutes your viewers have spent watching your YouTube videos. Videos with higher watch time usually appear higher in search results.
Average view duration, on the other hand, is the average duration viewers spent watching a video. This Youtube metric measures how your videos are capable of holding the viewer's attention.
Best and worst performing video - This metric helps you know your best and worst performing videos in terms of viewership.
Where your viewers are located throughout the world, how old they are - Ever wanted to know where your viewers are located? YouTube Analytics has a metric that shows you where your viewers are located throughout the world, including their real age. This YouTube metric segments viewers by age, gender and geography.
Subscriber views - It goes without saying that subscribers are your biggest fans. They will appear on your homepage and frequently watch your videos. YouTube's subscribers' reports shows you which are the videos with the highest subscriber views.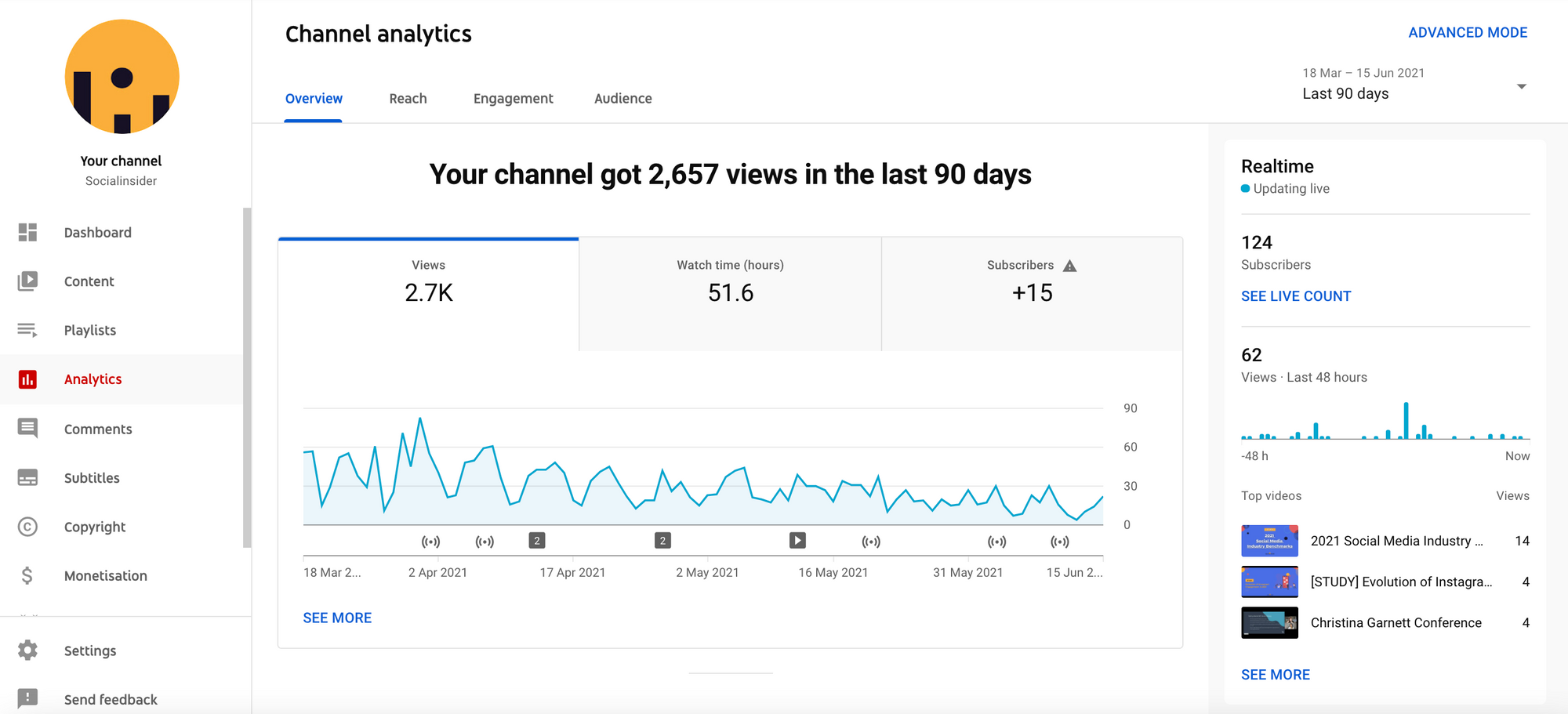 What platforms your videos are viewed on - You may have uploaded your YouTube videos in different platforms, like your website or social media channels. This metric helps you know what platforms your YouTube videos are viewed on.
Number of subscribers gained and lost - Want to know if you have gained or lost subscribers? YouTube's subscriber's report lets you know when you gained and lost subscribers.
How many of your videos were added or removed from a playlist - YouTube's playlist report not only shows you average time and views per playlist but also displays the videos that were added or removed from a playlist.
How many comments, share, likes, and dislikes for your video - Want to know how viewers are reacting to your videos? This Youtube metric helps you know how many comments, likes, share, and dislikes your videos are getting.
If you want to access your own data with the in-built YouTube analytics tool, follow these steps:
Go to your account and on the right top corner click on your icon/logo
Select YouTube Studio
From the sidebar you can choose to see:
a preview of your account by selecting Dashboard
content
playlists
analytics
comments
other features
2. Paid YouTube analytics tools
Socialinsider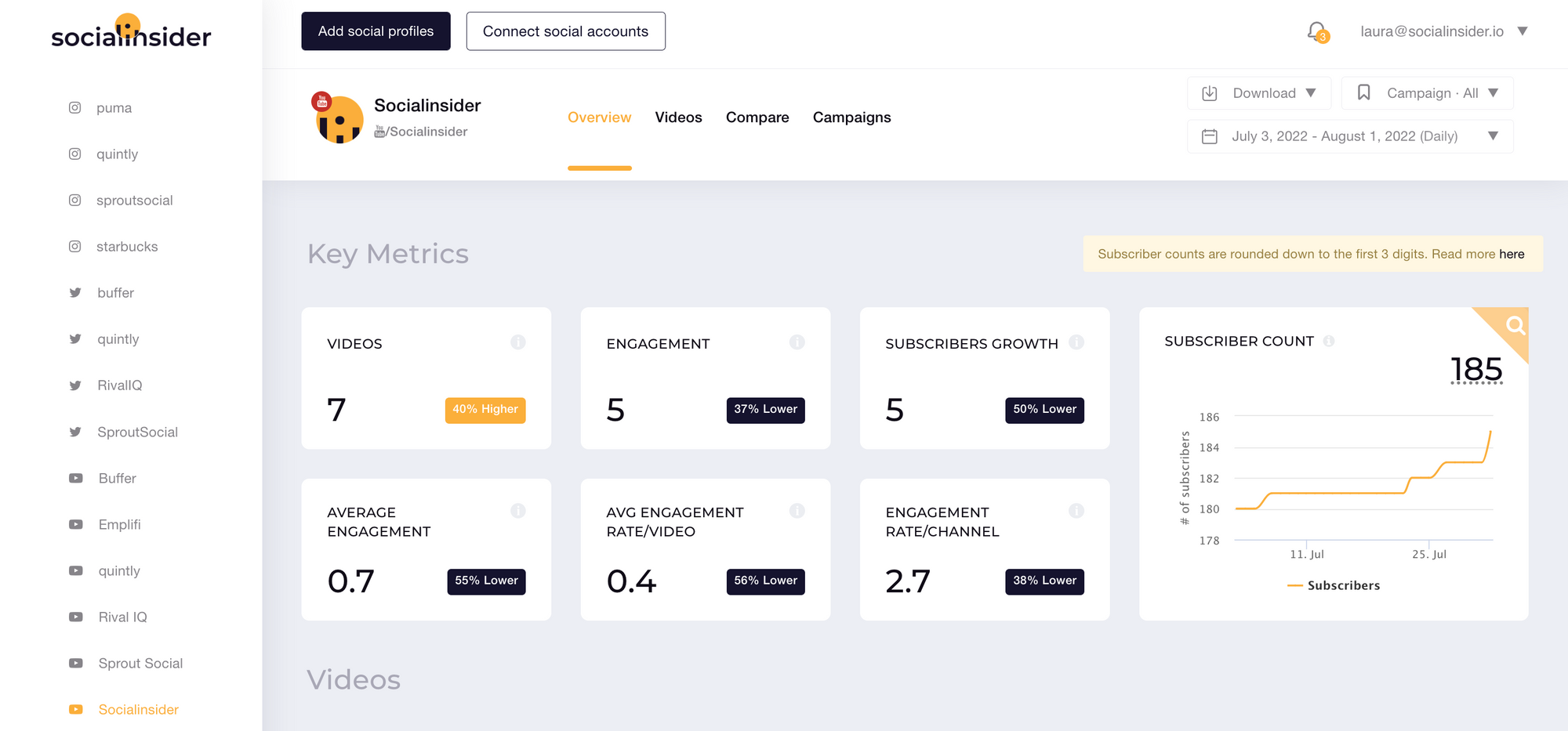 Most businesses are using YouTube as a platform to engage with their customers and promote their products.
This leads to a competition between companies fighting for the same audience.
That's why we've launched YouTube competitors analysis tool, while also handling analytics for Facebook, Twitter, and Instagram.
Using this analytics dashboard, you can track your rivals' digital marketing campaigns and strategies.
If you want to know how your competitors' videos are performing, this YouTube analytics tool lets you examine their content performance.
You can see how their video content is performing in terms of comments, likes, and dislikes.
⇢ Price: For this social media analytics tool, the starting price is $99/ month.
ChannelMeter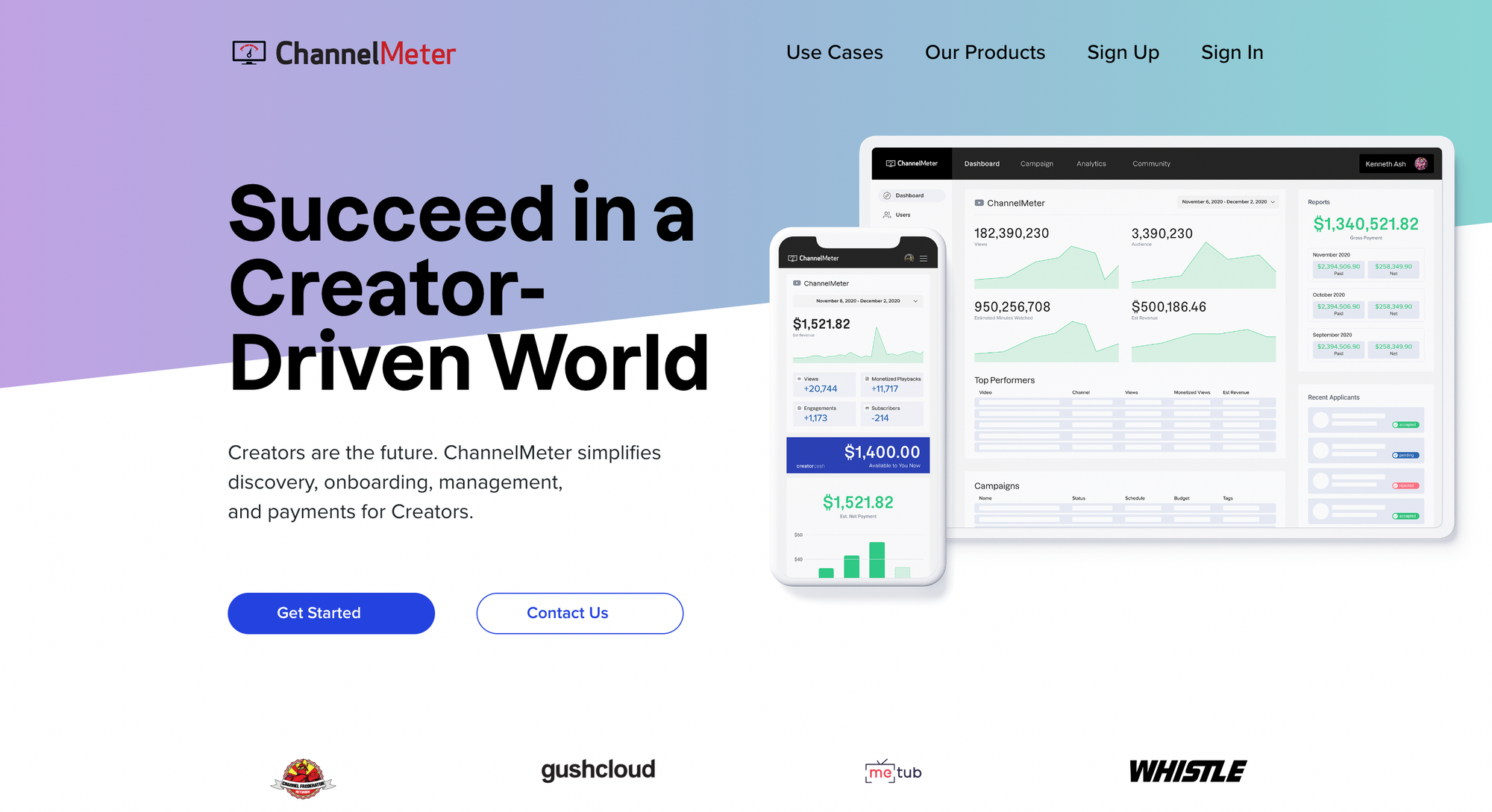 Looking for a tool to measure influencer content analytics on YouTube?
ChannelMeter is a great platform that offers influencer management and online video analytics.
ChannelMeter is one of the best YouTube analytics tools for monitoring influencers. It helps you cultivate and strengthen brand and influencer relationships.
In addition, this YouTube analytics tool provides software for discovery, payments, accounting, enrolment, and tools for a fruitful online video network.
ChannelMeter offers heavy lifting for agencies which allows them to manage influencers and win over customers by utilizing effective tools that drive successful campaigns.
This tool also offers effective and insightful analytics from top social video platforms such as YouTube.
⇢ Price: This YouTube analytics app does not display the price on its website. It is possible that the pricing is custom, based on the client's needs.
Vidooly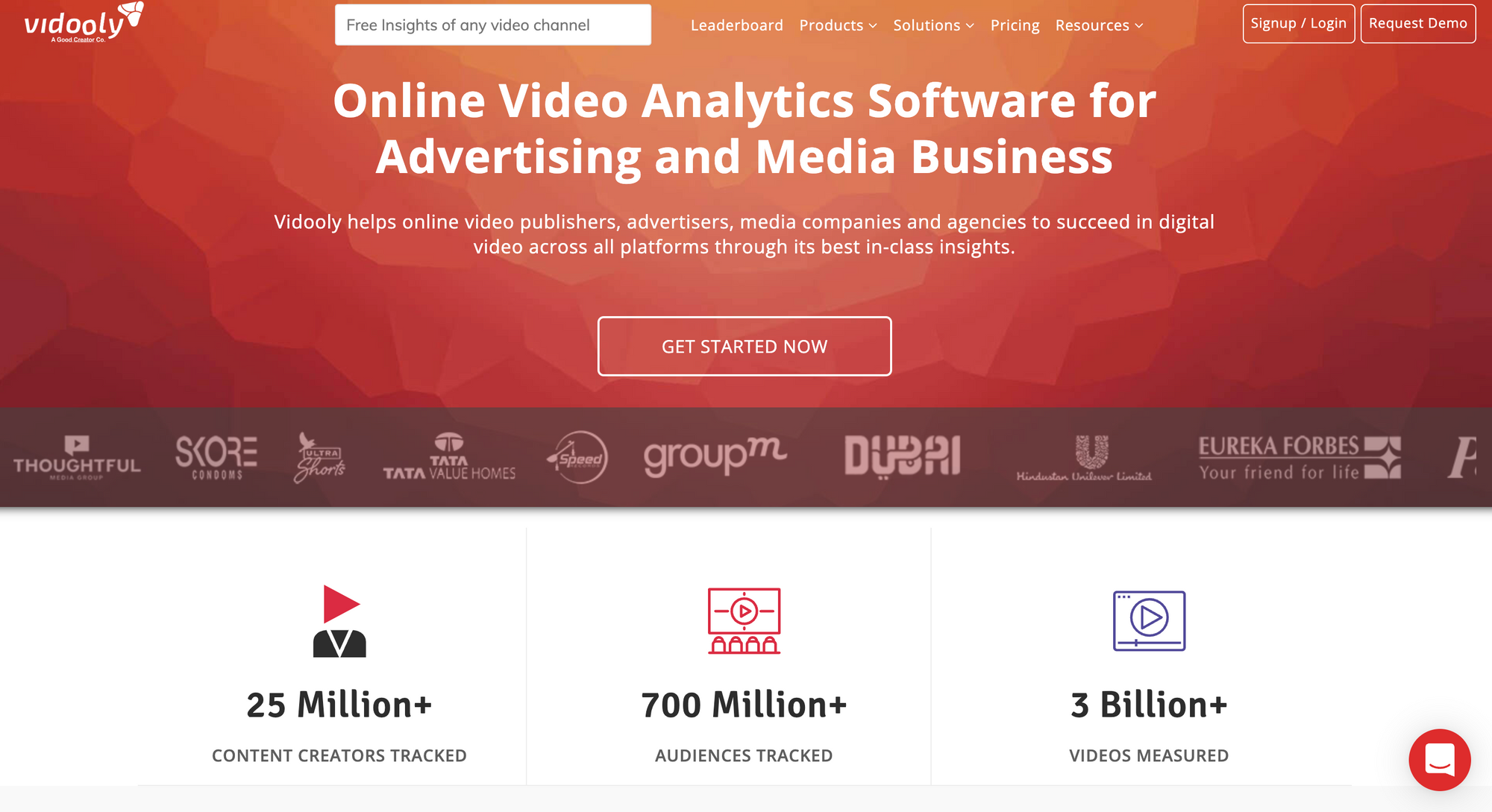 Get free insights of any channel with Vidooly!
Vidooly is a video marketing tool with AI-powered insights. With this YouTube analytics tool, you will get valuable digital video insights which help your business create and run successful campaigns on YouTube.
You can use Vidooly to know audience insights such as the kind of videos that your audience are watching digitally across various demographics and categories, including unlocking the audience that is likely to engage with your business.
In addition to audience insights, you can use this YouTube analytics tool for content strategy.
For example, you can use Vidooly to identify and partner with the best content creators and influencers for sponsored content which resembles your brand.
⇢ Price: For Vidooly, the starting price for a basic plan is $9/ month.
Unbox Social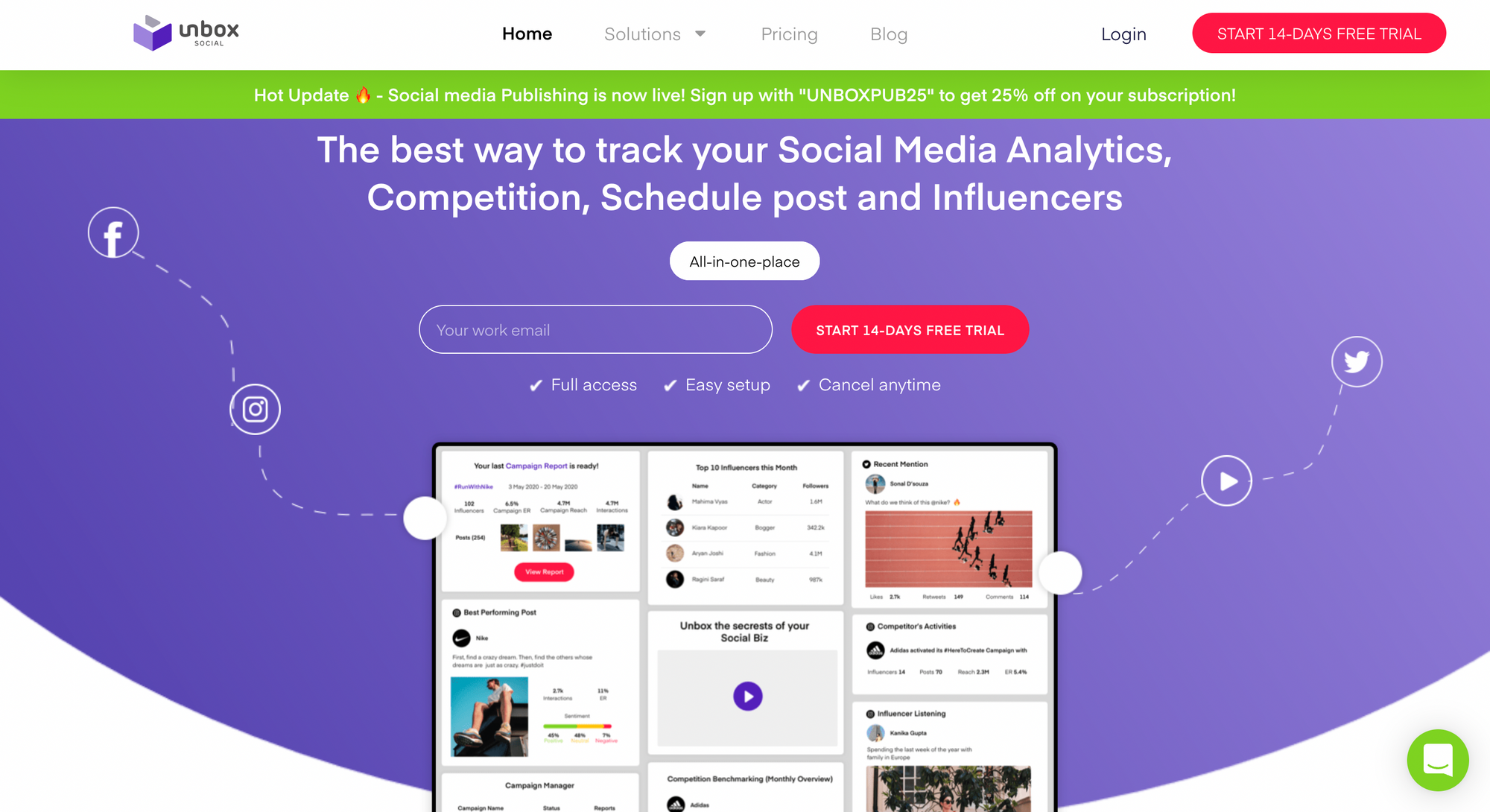 Unbox Social is one of the best YouTube analytics tools that will help you improve your strategy when it comes to video content.
This tool is not only in charge of YouTube analytics, but it also focuses on Facebook, Instagram and Twitter.
When it comes to YouTube metrics, Unbox Social offers you insights about subscribers, audience demographics, red views, card impressions, card clicks, video shares, interactions, video watch time insights and many more.
This YouTube analytics tool also tells you when it's the right time to post your videos, displaying metrics like best posting time. Through this analytics app you will also be able to see what's your competitors' evolution.
⇢ Price: Unbox Social has several plans for marketers and the basic one costs only $9/ month.
Tubular Labs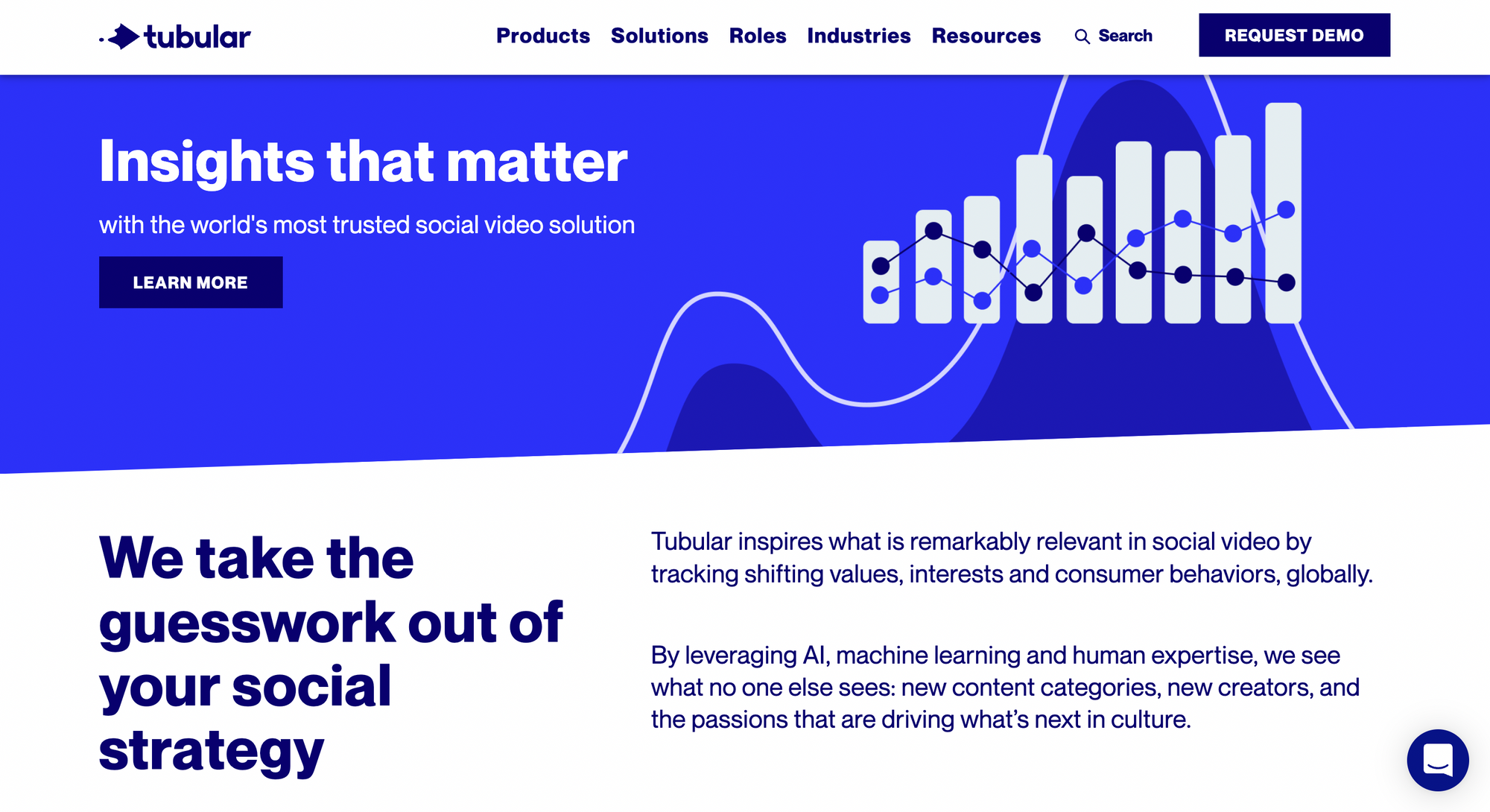 Tubular Labs is one of the best YouTube analytics tools through which you can check your brand's performance compared to your competitors.
You can analyze several YouTube metrics and custom your content strategy to fulfill your audience's needs.
This YouTube analytics tool looks at videos across several industries, offering you data about what marketing strategies work better for your brand.
Tubular Labs also offers audience analytics insights, finding out more about their age, gender and location.
⇢ Price:  The social media analytics tool does not have the pricing displayed on their website.
Social Bakers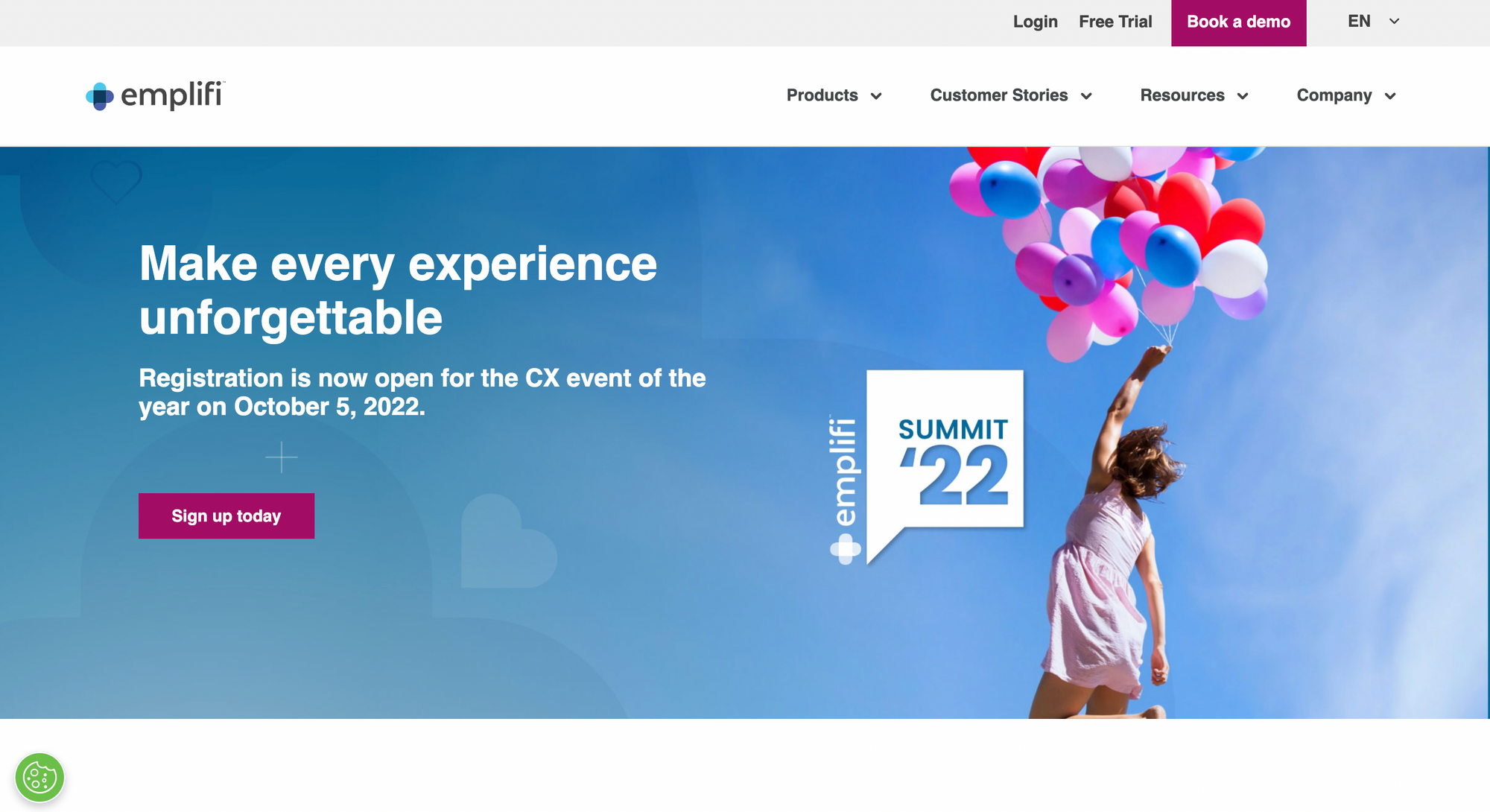 The reason why everybody is praising this social media analytics tool is that it provides three features regarding YouTube analytics.
The three features are: the content intelligence tool, the social media monitoring tool and the audience analytics tool.
The first one offers insights about best posting time and the quality and type of content your audience likes more.
With this app you can also get infos about who your competitors are and how to become better than them.
You have plenty of reasons to invest in Socialbakers' service to obtain greater results on YouTube.
⇢ Price: For this YouTube analytics tool the pricing starts at $240 per month.
VidIQ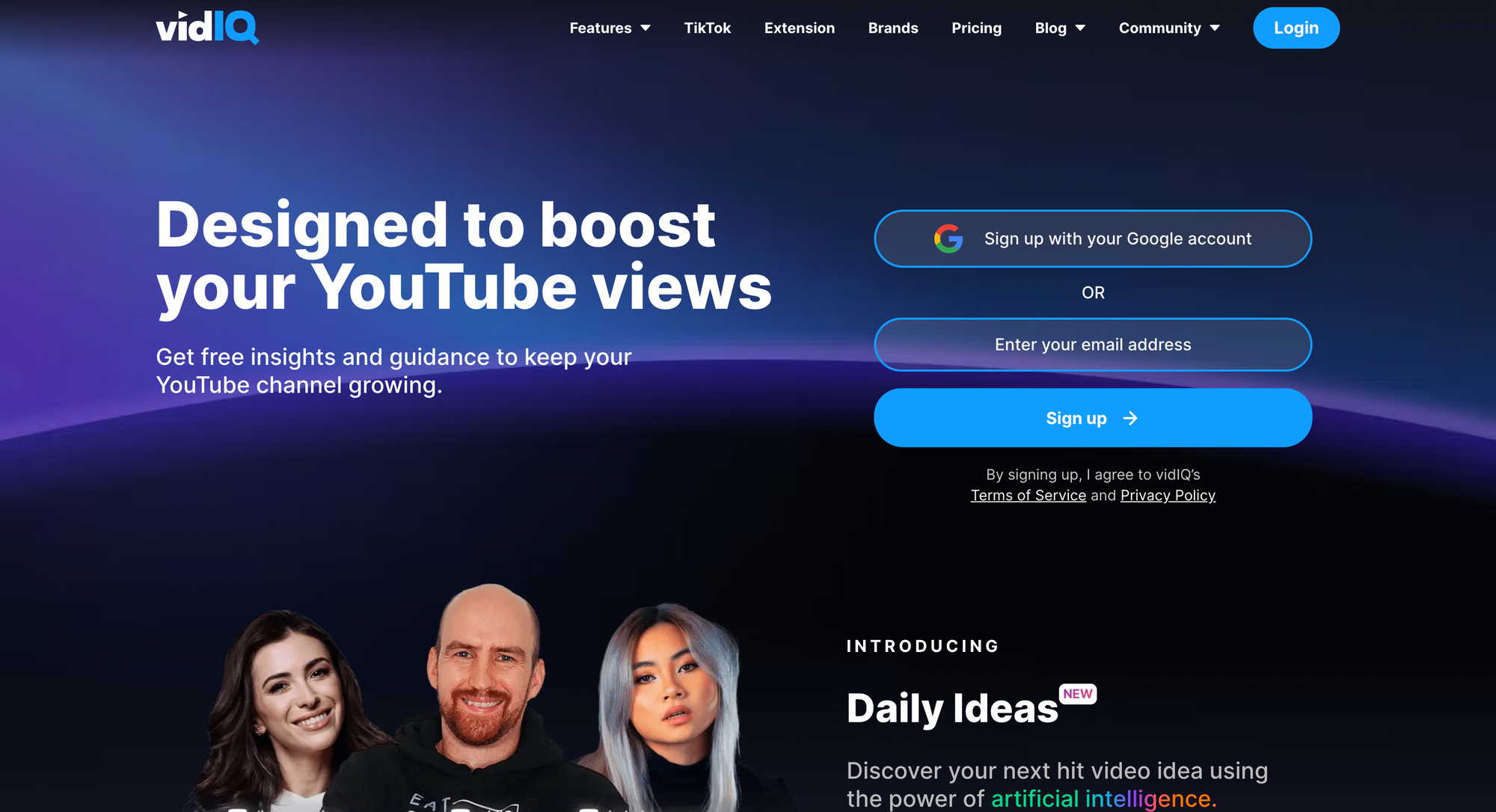 VidIQ is an analytics app for YouTube that features a Chrome extension which provides automatic reports on your daily YouTube performance.
How cool is that? If you want to know everything about your video content right on spot, this app can help you.
Through this social media analytics tool you are bound to learn about the most interesting topics for video content to attract subscribers.
⇢ Price: The starting price for the basic plan on VidIQ is $7.50/ month.
Vidyard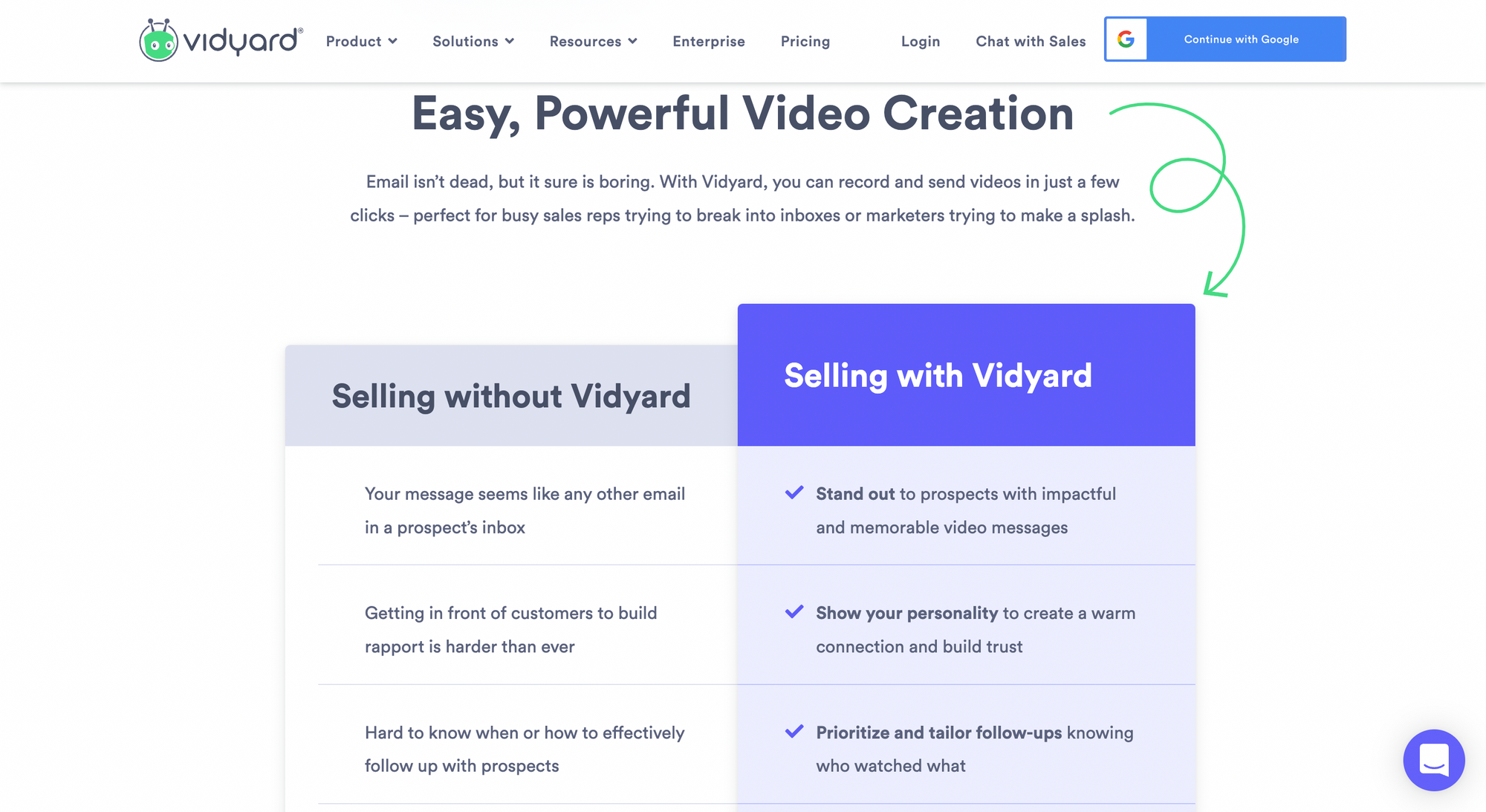 Vidyard, another YouTube analytics tool, is a video management platform.
If you decide to use this tool, you will be able to rely on it for video hosting, video creation, video personalization, video marketing, and many more.
⇢ Price: Besides the free trial, Vidyard offers the Pro package at only $19/ month.
Klipfolio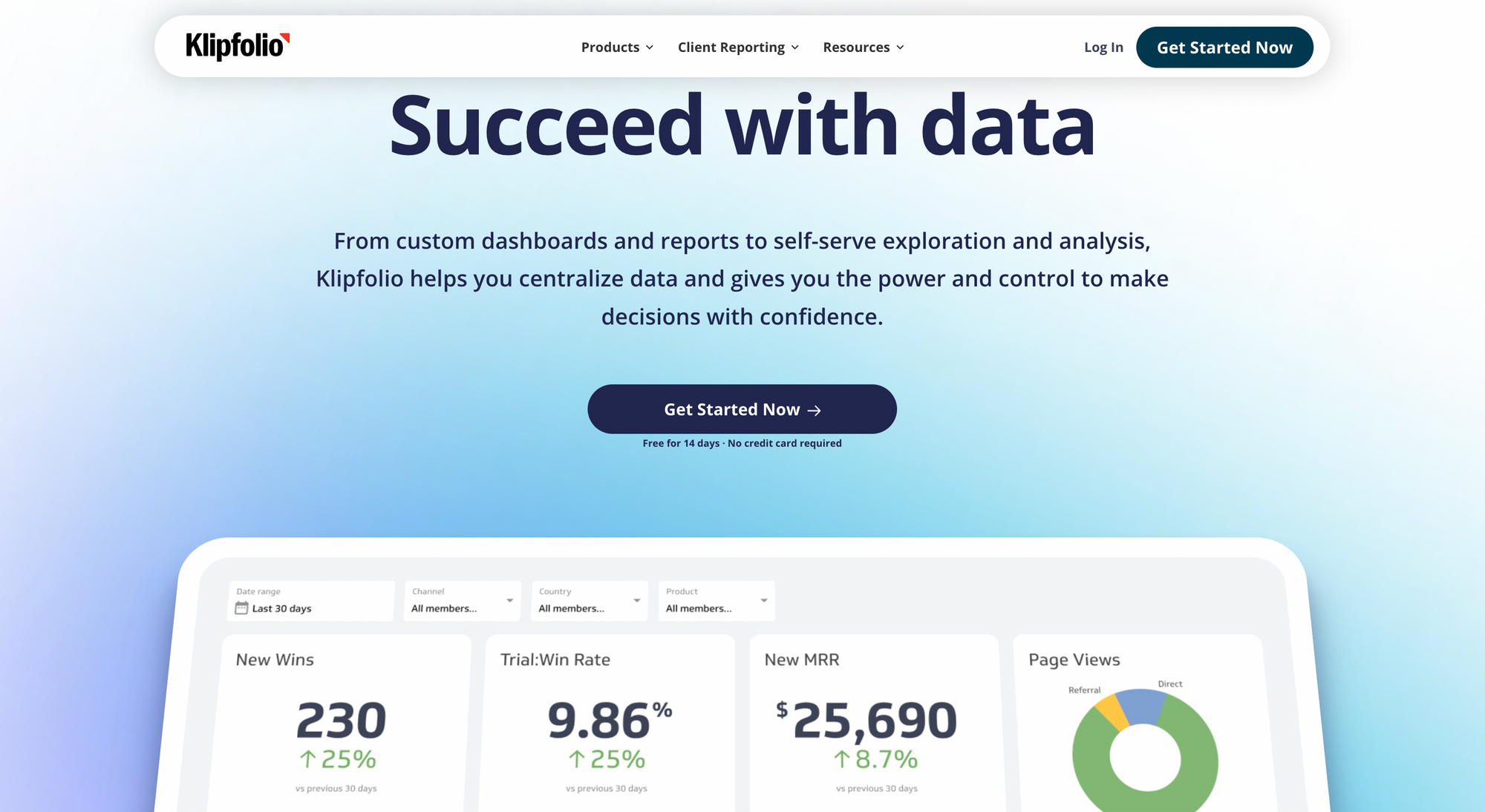 Another useful YouTube analytics tool is Klipfolio. This app provides analytics for more social media platforms, like Twitter and LinkedIn.
With this analytics tool you can easily monitor metrics and KPIs. What is different about this tool is that it comes with TV Dashboards and you can also build customized charts.
The YouTube channel subscriber's chart displays the total number of views your video content got in the last 30 days.
Klipfolio is one of the best YouTube analytics tools, helping you get data about a lot of metrics.
⇢ Price: The starting price for the basic plan at Klipfolio is $99 per month.
TubeBuddy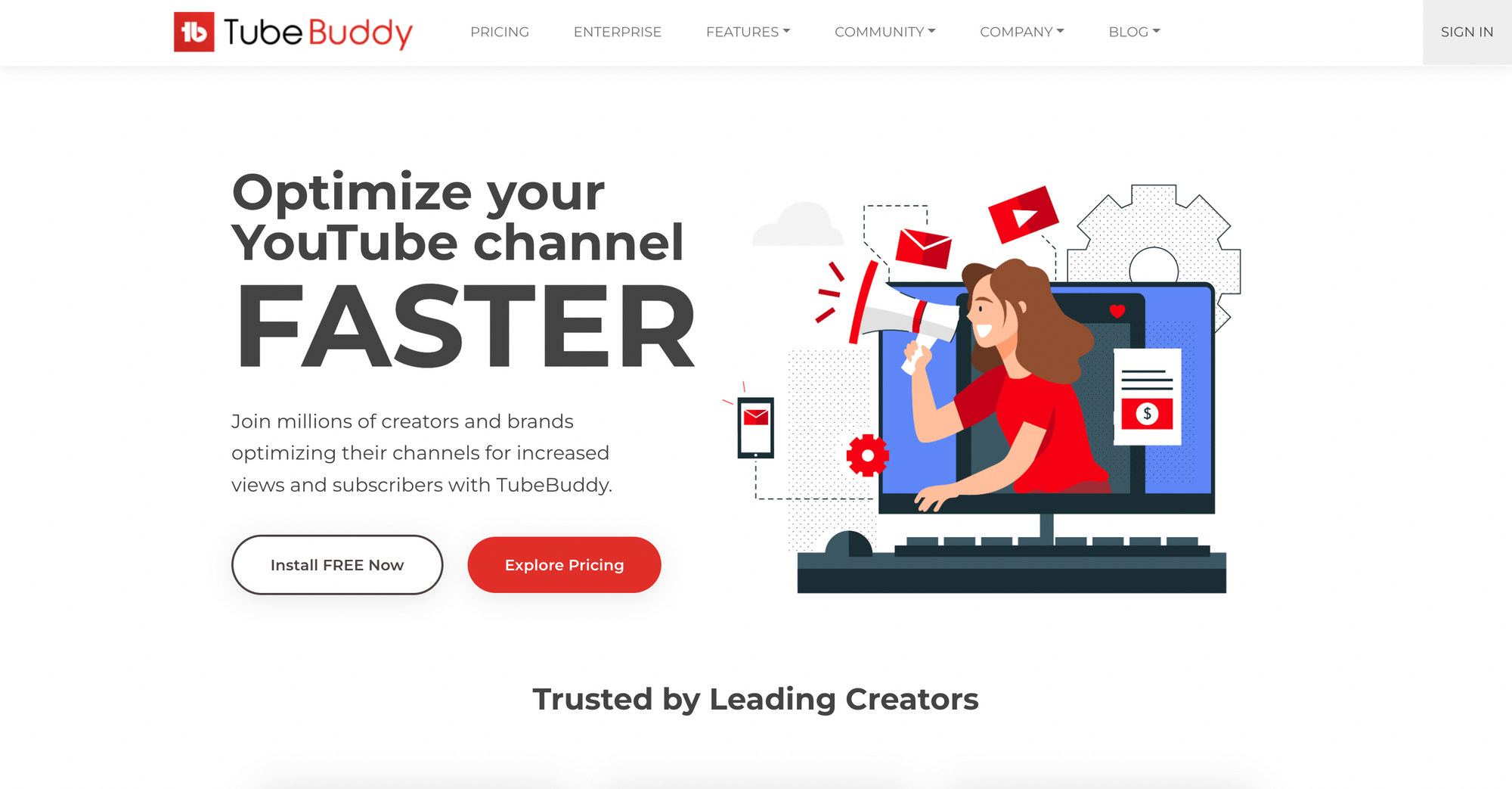 Let's face it! YouTube analytics is not really a piece of cake. When you try to get into the depth of it, things can get complicated.
However, a social media analytics app like TubeBuddy can help you understand the YouTube metrics you need to look at.
This YouTube analytics tool will help you develop better content for your YouTube channel. This way, you will surprise your audience with fresh video ideas, getting even more subscribers.
On this app you search for more video topics appropriate for every niche and industry.
⇢ Price: For this YouTube analytics tool, the starting price is $3/month.
ViralStat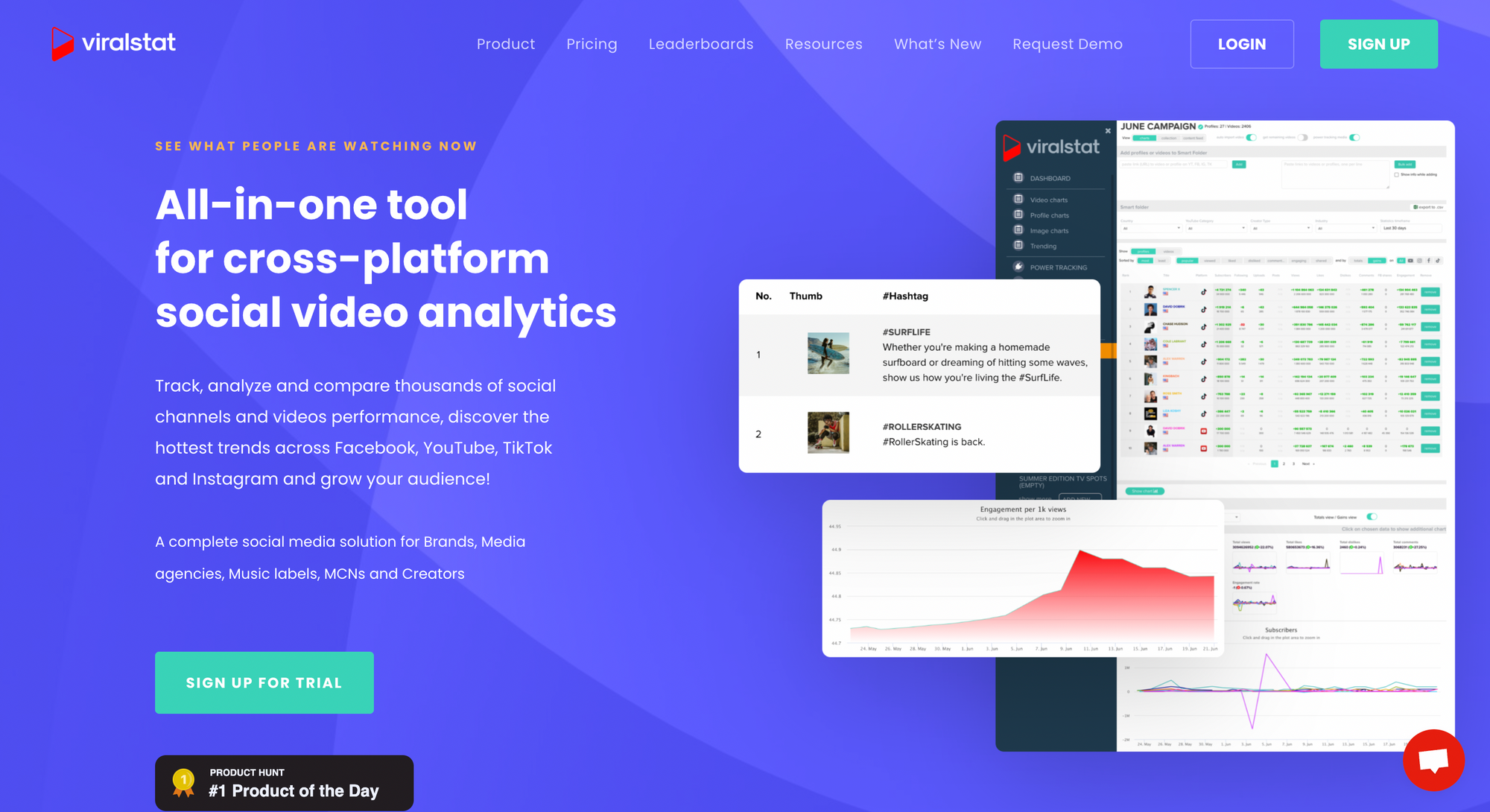 Unlike other social media analytics tools, ViralStat will not only allow you to look at the metrics, but it also helps you oversee how your competitors are doing.
Through this analytics app you will find out more about other brands' evolution in your industry. Also ViralStat provides data about the videos with the highest engagement.
The in-depth reports are keen to help you build a solid video content strategy. After learning the technical part, all you have to do is to let your inspiration drive you.
⇢ Price:  The basic plan for ViralStat costs $29 per month.

3. Free YouTube analytics tools
SocialBlade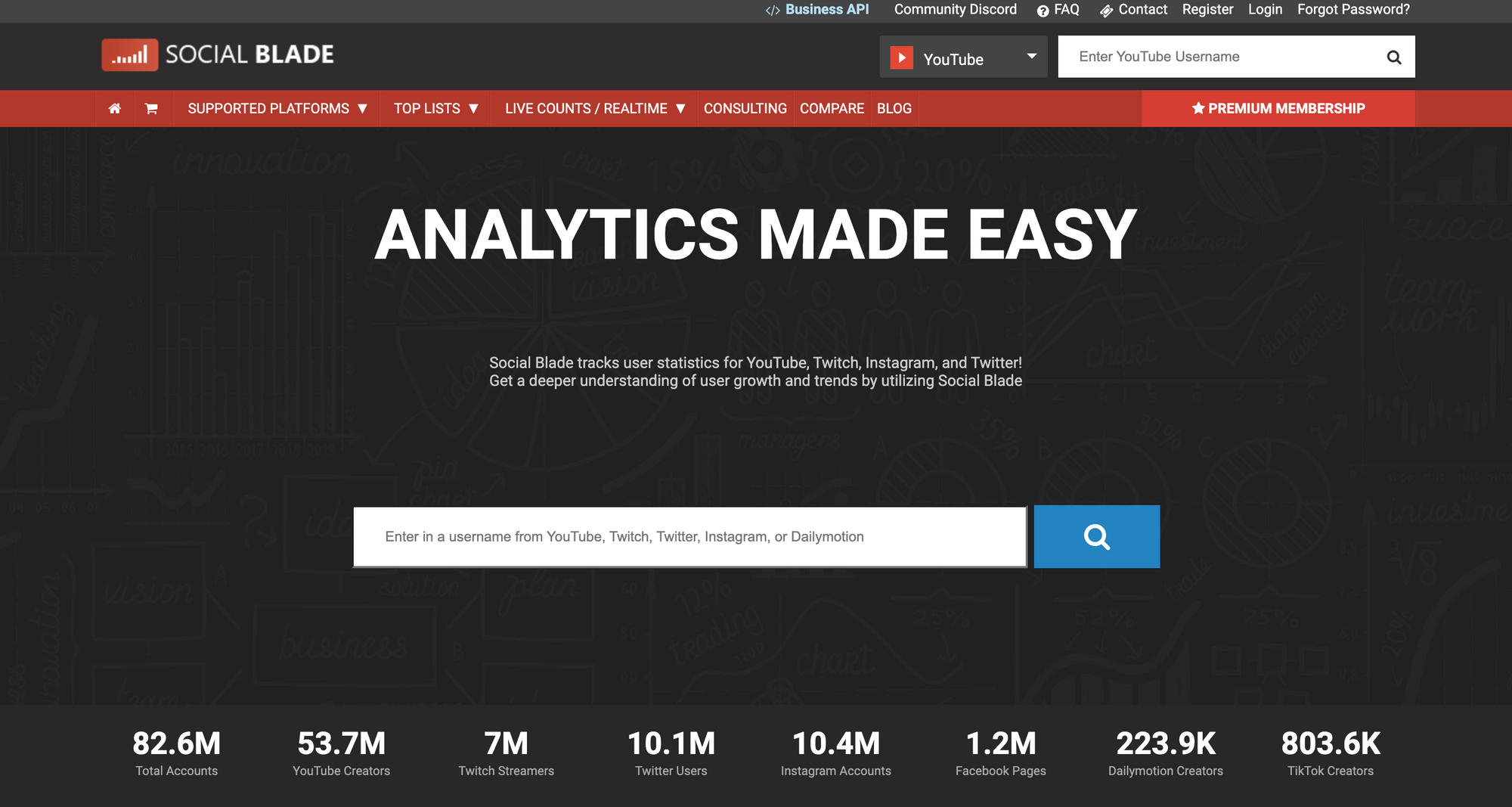 SocialBlade is a free YouTube analytics tool that not only analyzes your channel's performance, but also your competitors'.
This analytics app offers you data like subscriber count, the number of uploads, channel type, video views, and many more.
SocialBlade ranks every channel based on its performance according to its niche. You can check subscriber count and video views on a weekly or monthly basis, depending on the time span you want to choose.
Final thought
YouTube analytics may seem like getting lost in Neverland at first, since it is full of intricate data. More than one third of people are watching YouTube videos on a daily basis.
We think the decluttering and learning part about analytics is worth it. By looking at it metric by metric, you will understand what are the crucial insights you have to look at.
Hopefully we made it easier for you with this list of best YouTube analytics tools where you can choose the one appropriate for your needs.