Social media measurement may not be the prettiest part of a social media manager's job, but it is certainly the one that can help improve the current social media results.
If while doing your social media campaigns measurement the numbers are on your side, congrats, you're doing a great job! But remember, there's always room for improvement.
And there's, of course, the other side of the coin.
If you notice you don't get quite what you expected from your social media efforts, analysing previous campaigns may set a light on what works best and towards what direction should you orient your future social media initiatives.
That's what makes social media measurement so great.
So, without further ado, let's discover how to use old social media campaign reports, how to measure social media success in the long run, and how to search for the right answers before releasing new social campaigns.
How to measure your social media campaigns - 5 essential steps
1. Set your social media goals
2. Choose the right social media measurement tools for you
3. Determine what KPI's you'll measure
4. Benchmarking: check how your campaigns stack up
5. Create social media performance reports
1. Set your social media goals
Planning is the key to a successful social media campaign and every social media measurement should start with one.
That's why you have to set some important social goals from the very beginning, and then select the social media marketing metrics that correlate to those social objectives.
Avoid ambiguity. Set the right expectations and decide what is your social campaign's purpose.
No matter if you want to raise your brand awareness, increase your sales, attract more viewers, or boost your engagement, set your social objective from the beginning.
Your past social media campaigns can show you which of these social media objectives have been typically reached on previous projects and which require more work and effort.
2. Choose the right social media measurement tools for you
Depending on the goals you've set for a social media campaign measurement, as said earlier, you'll be choosing different tools that are more suited for what you need in a particular moment.
You might need some social listening tools or some social media analytics tools. You must do your research to see what's better suited for your needs, what type of information will help you optimize your efforts and social media campaigns, and what tools will help you measure social media easier.
Of course, you can start small, with the social platform's native analytics, but you must remember that the more you find out about your social media performance and how you can improve it, the more your business will be more successful.
And this will be reflected in the public attitude towards your brand, as well as in your ROI.
So choosing the right social measurement tool is crucial for an effective social media measurement strategy.
3. Determine what KPI's you'll measure
Some KIP's are valued more than others.
Engagement, reach, fans, or followers evolution and growth in numbers are the top metrics that social media professionals are measuring.
So, having a quick access to these social metrics across all social media platforms is a great time-saver.
Of course, you can get the social media data directly from the native analytics without digging too deep, or you can turn to a social measurement tool, for a more in-detailed understanding of your social media effort's results.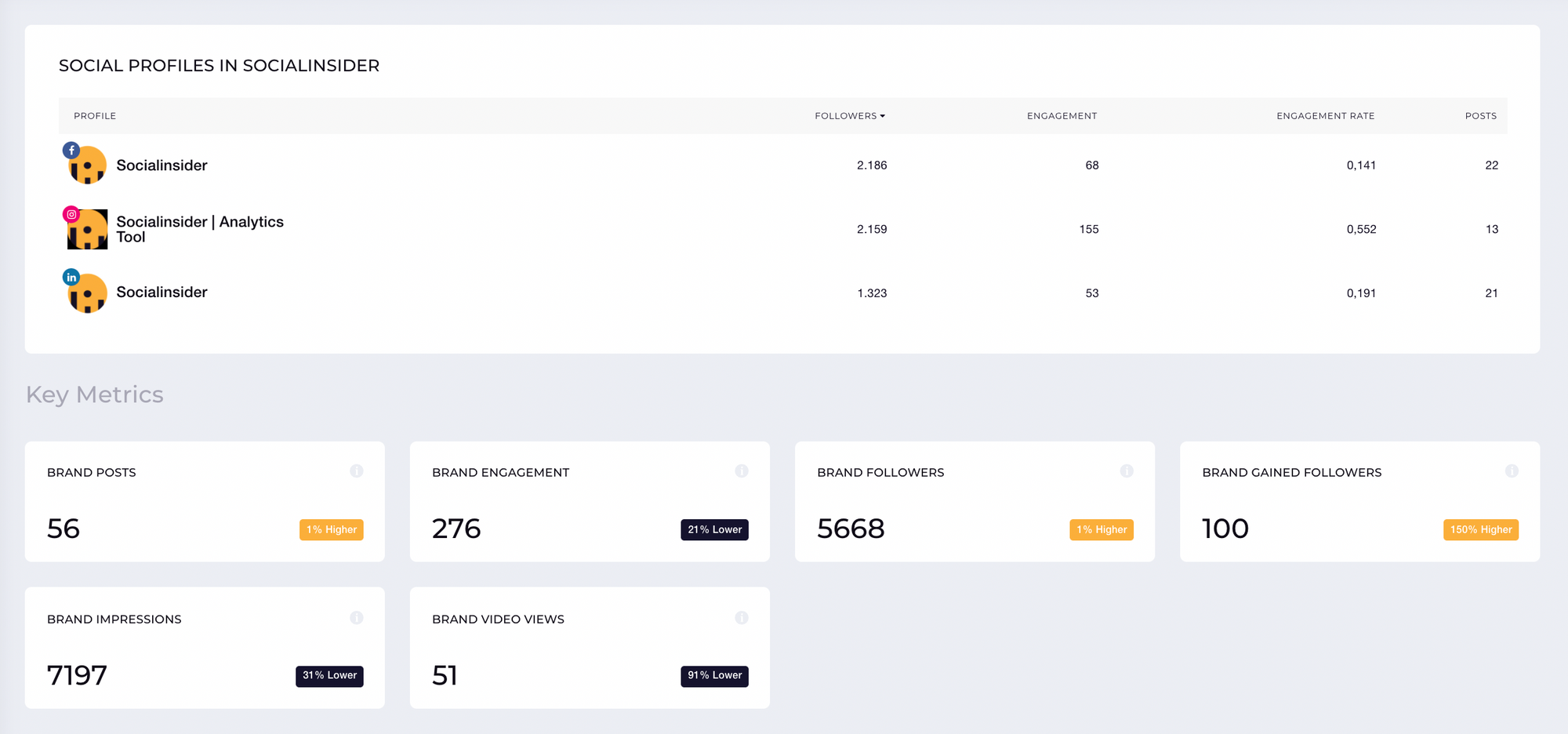 Is your brand gaining or losing followers across a particular or on all social media platforms?
Measuring your social media success implies having an analytical approach, taking a look at how people are responding to your actions, when you've received the most followers/fans, and when you've lost the most.
Then, think of the actions (posts, ads, social campaigns) that have helped you gain the most followers.
The number of followers or page fans is a good indicator of whether you're progressing or not. It tells you whether people were convinced to follow you by your social campaigns.
When you're doing your media measurement, go to your profile or page, access Insights, Analytics, or Audience, depending on the social media platform you want to check, and you'll bump into some detailed data that will get you a picture of your fans that come from organic and paid sources, as well as the fans that unliked your page.
Alternatively, you can use tools like Socialinsider to get a detailed view of your page's evolution.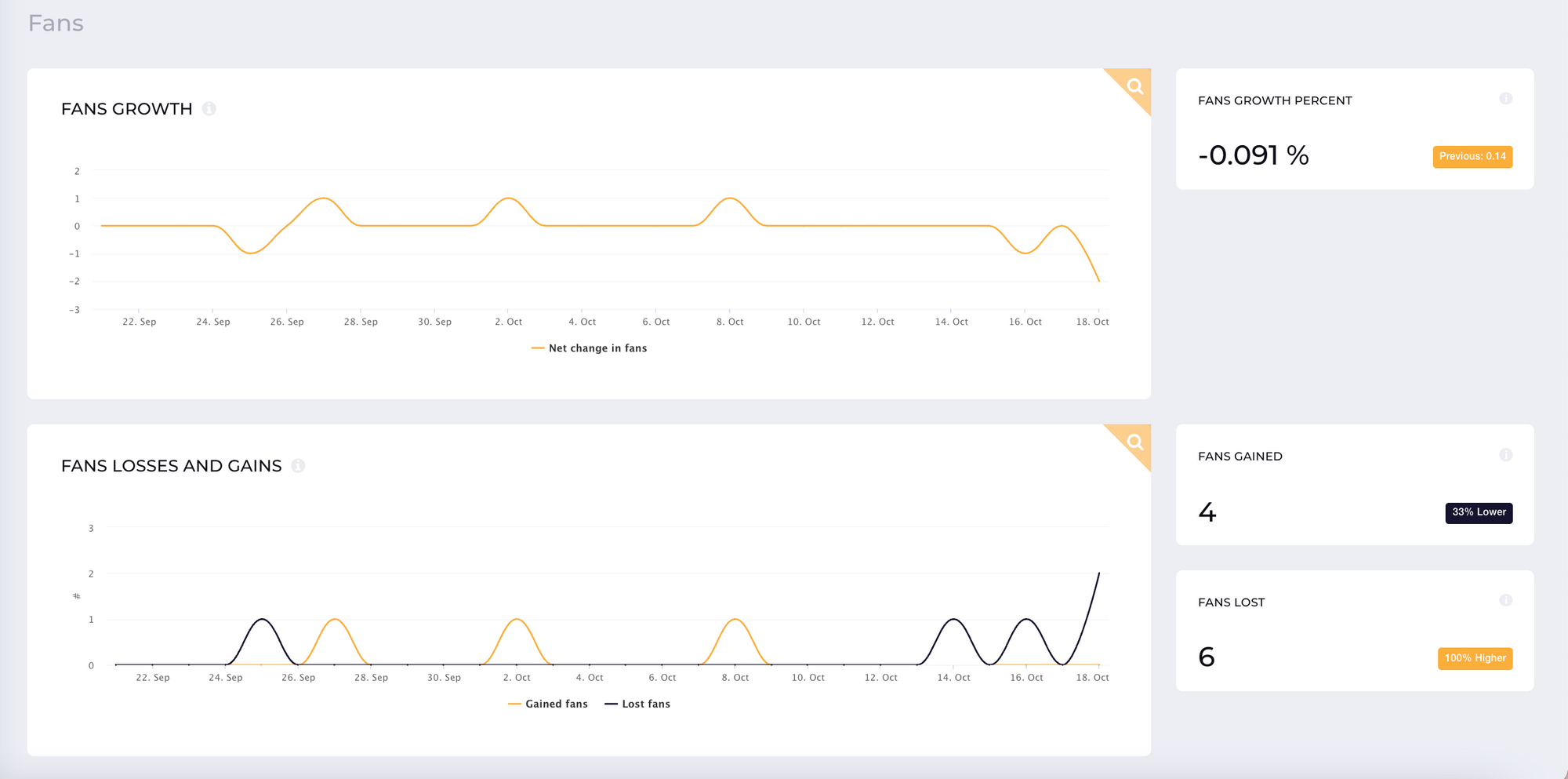 By far, the main concern of any social media professional when doing a content calendar, an entire social strategy, or a social measurement is the engagement or engagement rates per post.
Getting more traffic and engagement is the main bottlenecks for 55% of the respondents, according to the social media bottlenecks survey.
Most brands try to get the recipe for the best social media content by adjusting captions' length, adding hashtags or emojis, and carefully working on the messages they communicate through their social posts.
To keep up with these adjustments, they need to constantly check engagement metrics.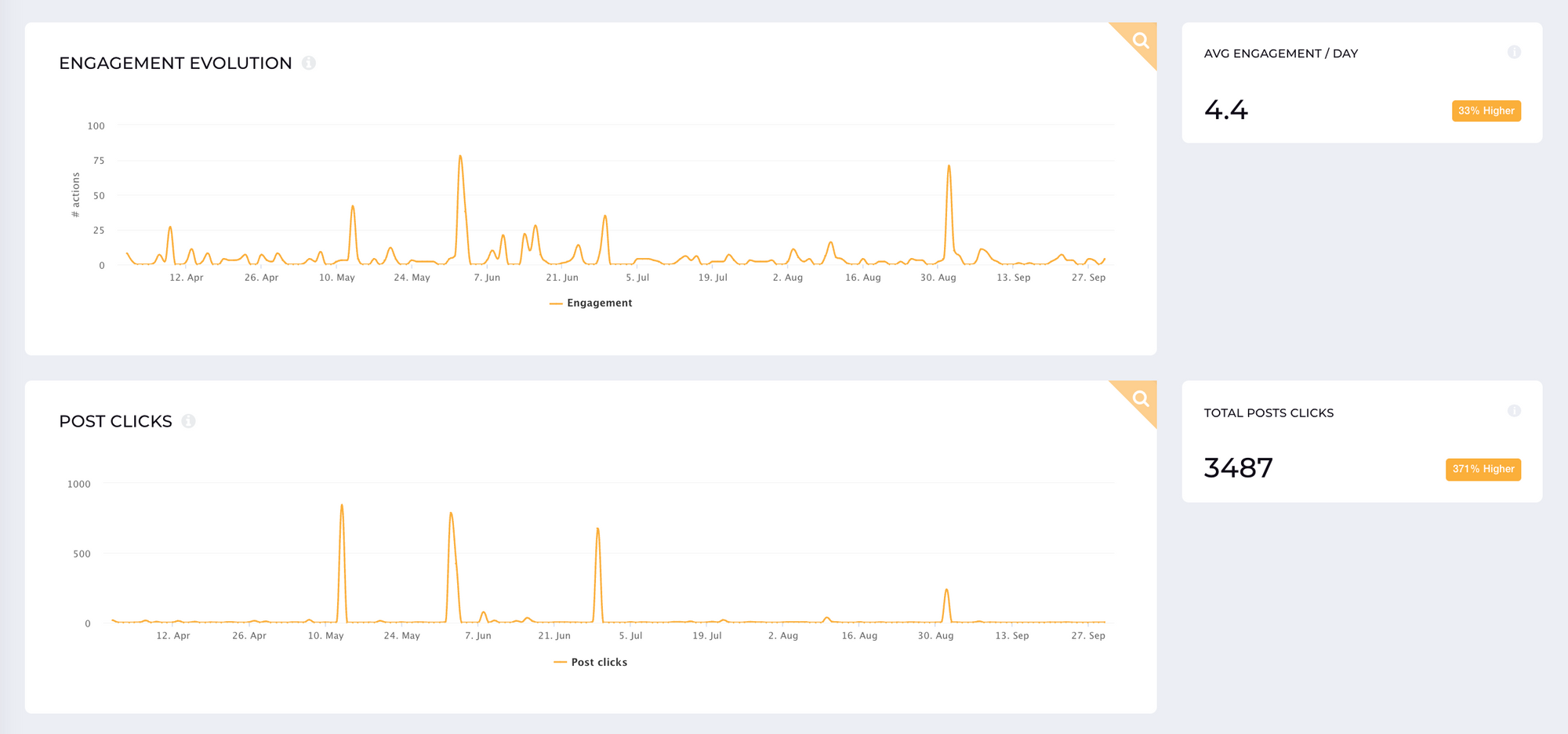 Each native analytics tool will show you this metric upfront from the 'posts' or 'tweets' sections. However, this means that you have to constantly go back and forth between these native apps.
To make things easier, third party analytics apps gather all the information you need and find ways to present it to you in the quickest manner.
Safe to say, engagement is the absolute judge of the strength of your social media posts, so having this information available at all times at the press of a button is key, especially if you're interested in comparing this metric across multiple campaigns.
Usually, taking a peek at your best performing posts can give you the answer you were looking for when measuring your social media activity and trying to discover what can be improved.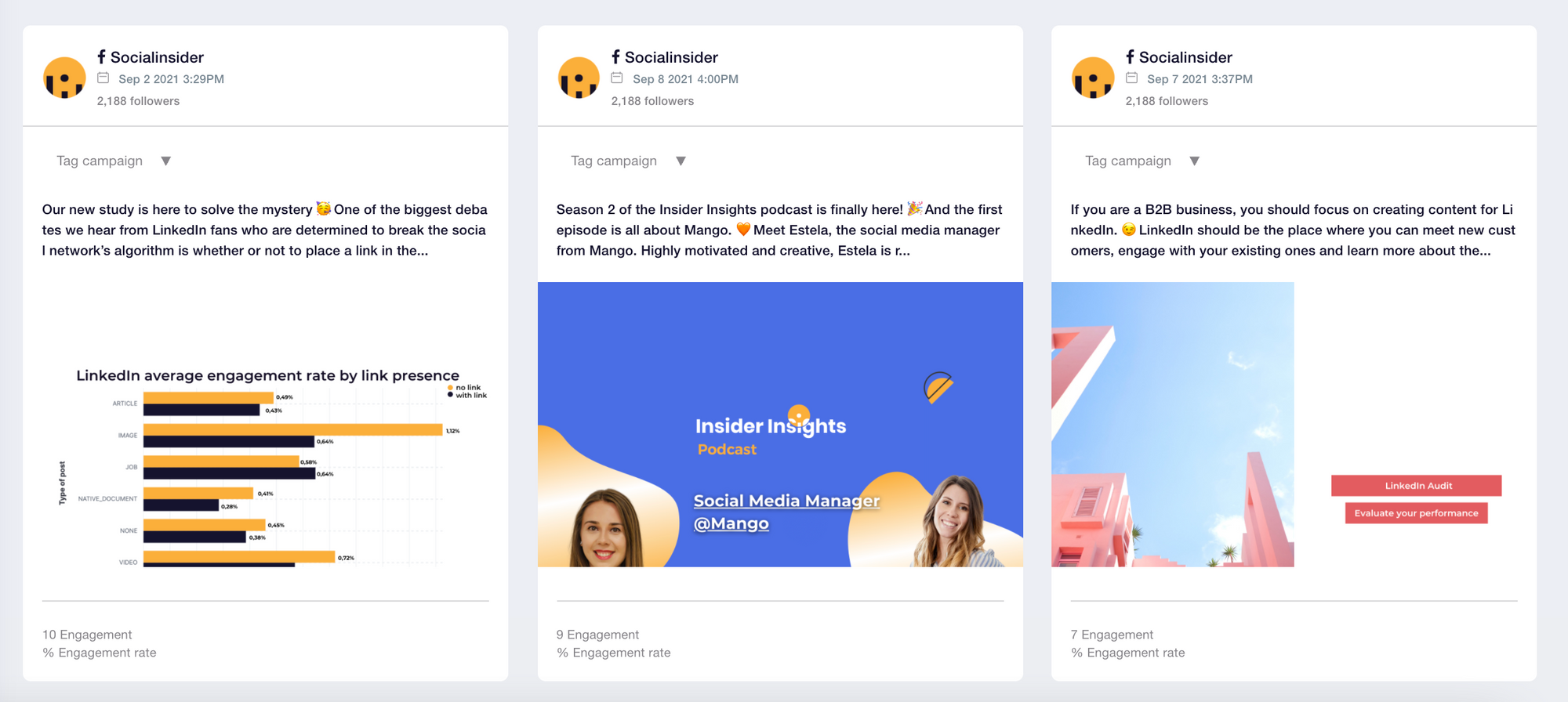 Your prior top-performing posts should be the driving force behind upcoming social media content.
They help you decide if your audience likes images or videos best, set your hashtags, and help identify what elements from your captions are more appealing.
All analytics tools showcase your top posts overall.
However, third-party apps take it a step further and help you filter the posts by a certain campaign as well as engagement, so you won't have to dig through archives of content.
Social media reach is the third most important metric for social media professionals, as shown in the same survey, as it reveals how many unique viewers have seen your post.
Therefore, this metric is a must for your campaign measurement and evaluation of your social media performance.
When you're looking to see how effective your social media campaigns are, you can follow the daily reach you receive on your posts within the time range of your campaign, as well as the average reach for the entire period of time in which the campaign is running.

Are you cooking ideas for your social media campaigns, hoping for a post or hashtag to become viral?
Here is where the impressions come in.
Impressions are defined as that social metric that tells the number of times a piece of content has been displayed, regardless of being clicked or not.
When you're doing your social media monitoring, if you see a big number for this social metric, it means you have truly loyal and dedicated fans, that show enough interest in your content to watch it multiple times.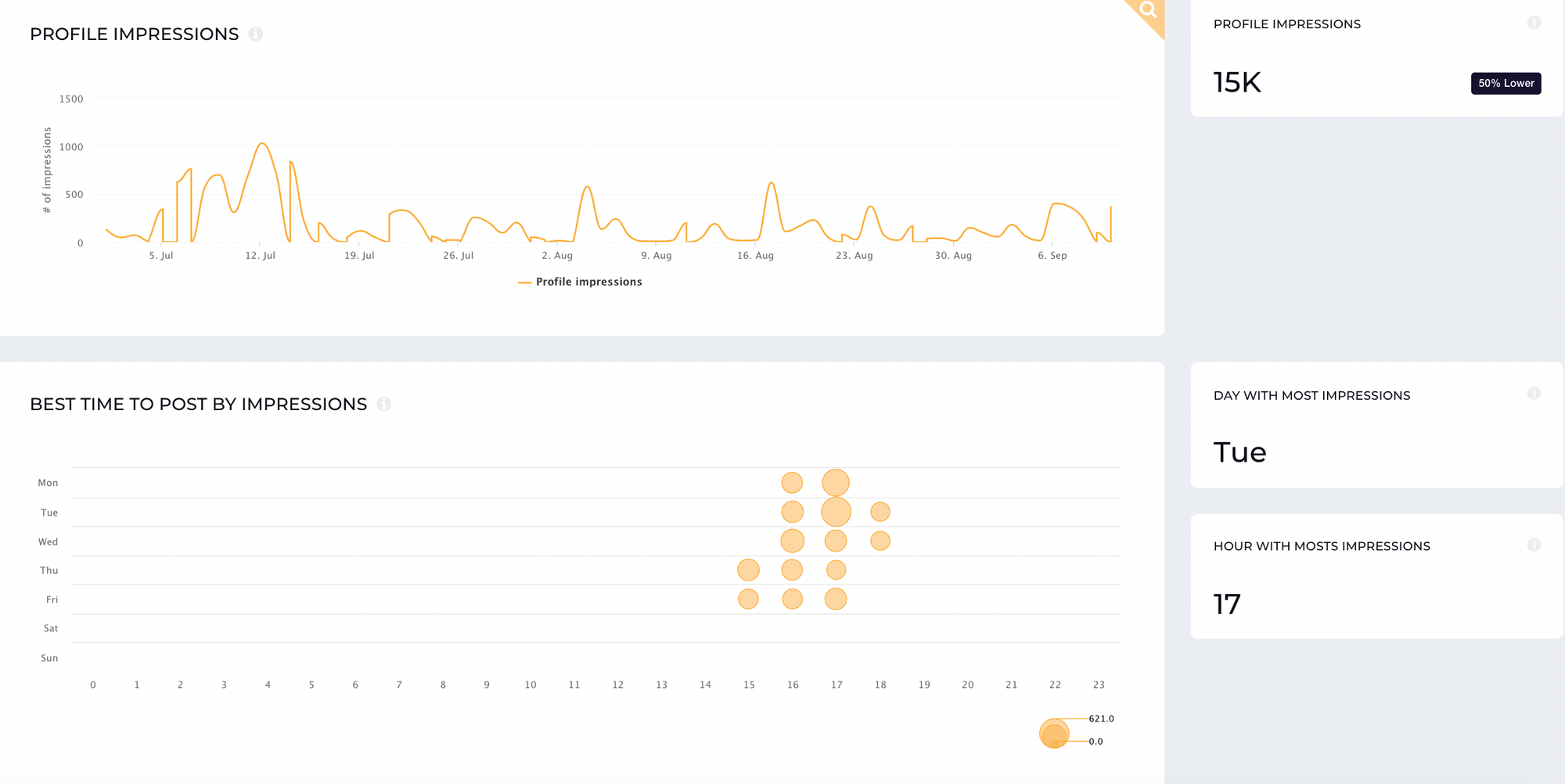 4. Benchmarking: how did your campaign stack up
After reviewing all your past efforts, it's time to see what your social media competitors are doing. This i a step you don't want to miss while doing social media measurements.
Benchmarking is a great way to understand how you stack up to your competitors on social media, as well as pinpoint what they might be doing better.
You'll be able to see how many posts you and the social competitors have in a particular period of time, but you'll also compare: engagement, fans growth, average engagement, average engagement per post, engagement rate per page, global fan count, review which are the best posts and their evolution and many, many other features.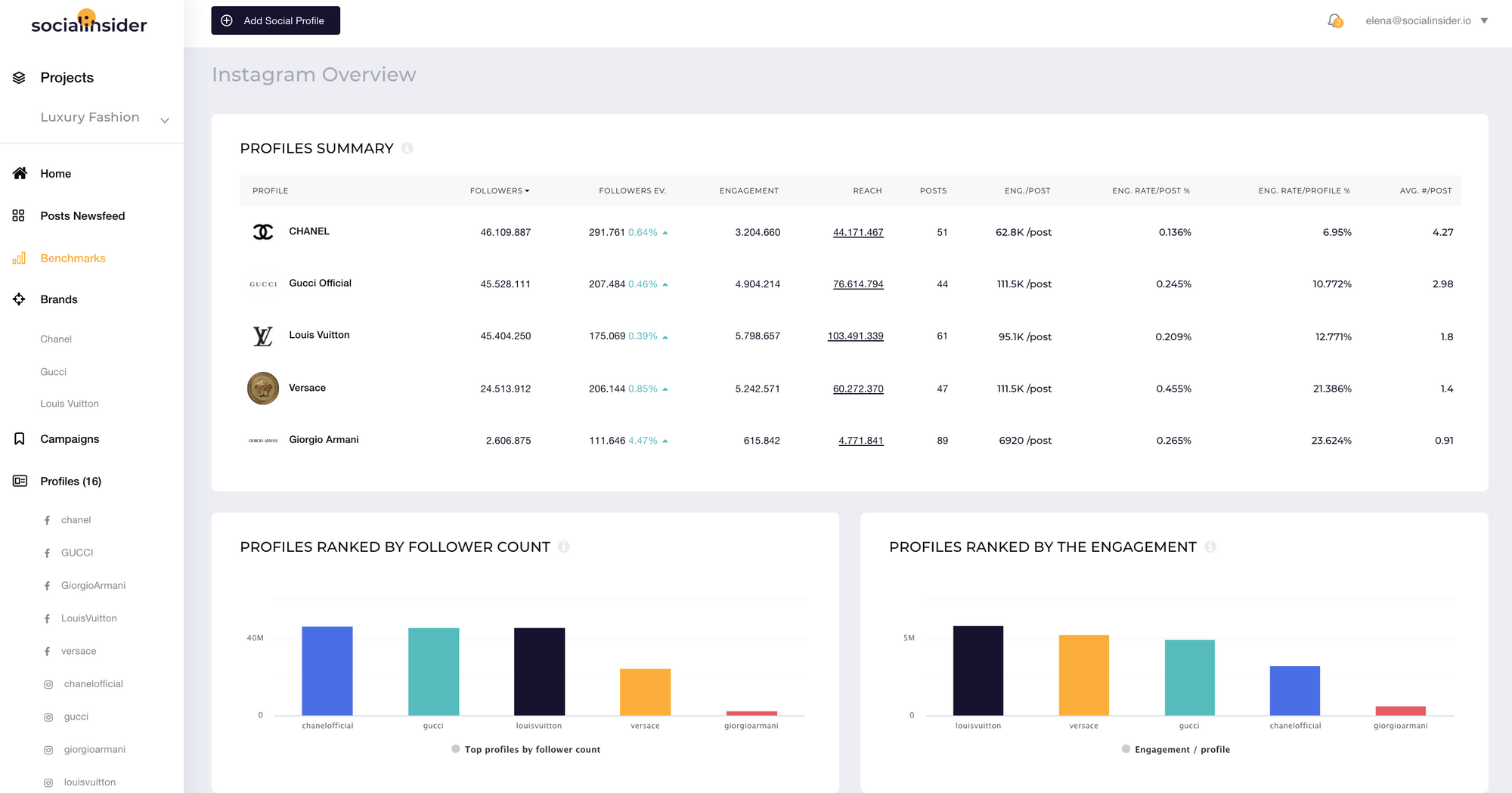 5. Create social media performance reports
The final step when measuring your social media marketing performance is creating social media performance reports.
By using a social media analytics tool to to measure your social media success you'll be able to have a comprehensive picture of all your social media channels by creating reports for all of the above data.
Socialinsider, for example, lets you create a report that will help you gather data from all the social media platforms you're using: Facebook, Instagram, Twitter, Youtube, LinkedIn, and TikTok and to see how you've performed.
This information will allow you to have a clear overview of your social media results and see if your social media efforts are paying off.
In the long term, social media reports will help you draw a conclusion on how well your posts across all social media platforms interlink, as well as which platform serves best for your KPIs.
This way, you'll decide where to invest more, where to cut your budget, and where to increase your efforts.
You can effortlessly download branded reports for your campaigns on all platforms from the 'Brands' feature, which can help you with your reporting to clients or superiors.
Final thoughts
Social media measurement is an efficient way to constantly learn from the past while improving future tactics and overall social strategy.
Past social campaign reports can guide your actions better than any instinct. Don't underestimate their usefulness!
But we all know it: it's always easier said than done. Long term social campaign measurement might prove to be complex and time-consuming.
Fortunately, with a few tips and some dedicated social measurement tools, you'll find the job easier than expected.
Related posts: