Keeping up with the latest trends in digital marketing is one of the requirements of a social media manager, and at the moment, TikTok is one of the world's most popular apps.
In this article, we'll go over a few interesting facts about TikTok, as well as some tactics successful brands use on a regular basis to win their audience's hearts - all of this so you can fully understand the importance and complexity of TikTok marketing.
Create a TikTok Marketing Strategy in 2023
---
1. Discover the platform
If you've wondered what it is and how it works, well, TikTok is a video streaming and sharing app that enables users to create entertaining and creative videos on an unlimited number of topics.
When it launched, TikTok only allowed 15-second videos to be uploaded, but as of July 2021, the video length limit has been pushed to 3 minutes.
All these videos can be jazzed up with music, filter, special effects, and users can even have a lip-syncing option. In a nutshell, TikTok is the social media app that makes the internet fun again.
In its early days, it was mostly a platform populated by a lot of challenges - oriented mainly towards dancing.
The app has experienced a surprising boost around the globe in a short period, and it is mostly used by people under 24 years old, otherwise known as Gen Z.
Although Gen Z remains the core target, TikTok has also started to increase its user's age range.
Therefore, it appears TikTok marketing is a way of expanding the possibilities of reaching a wider area of people that can be part of your brand's audience. Isn't that great?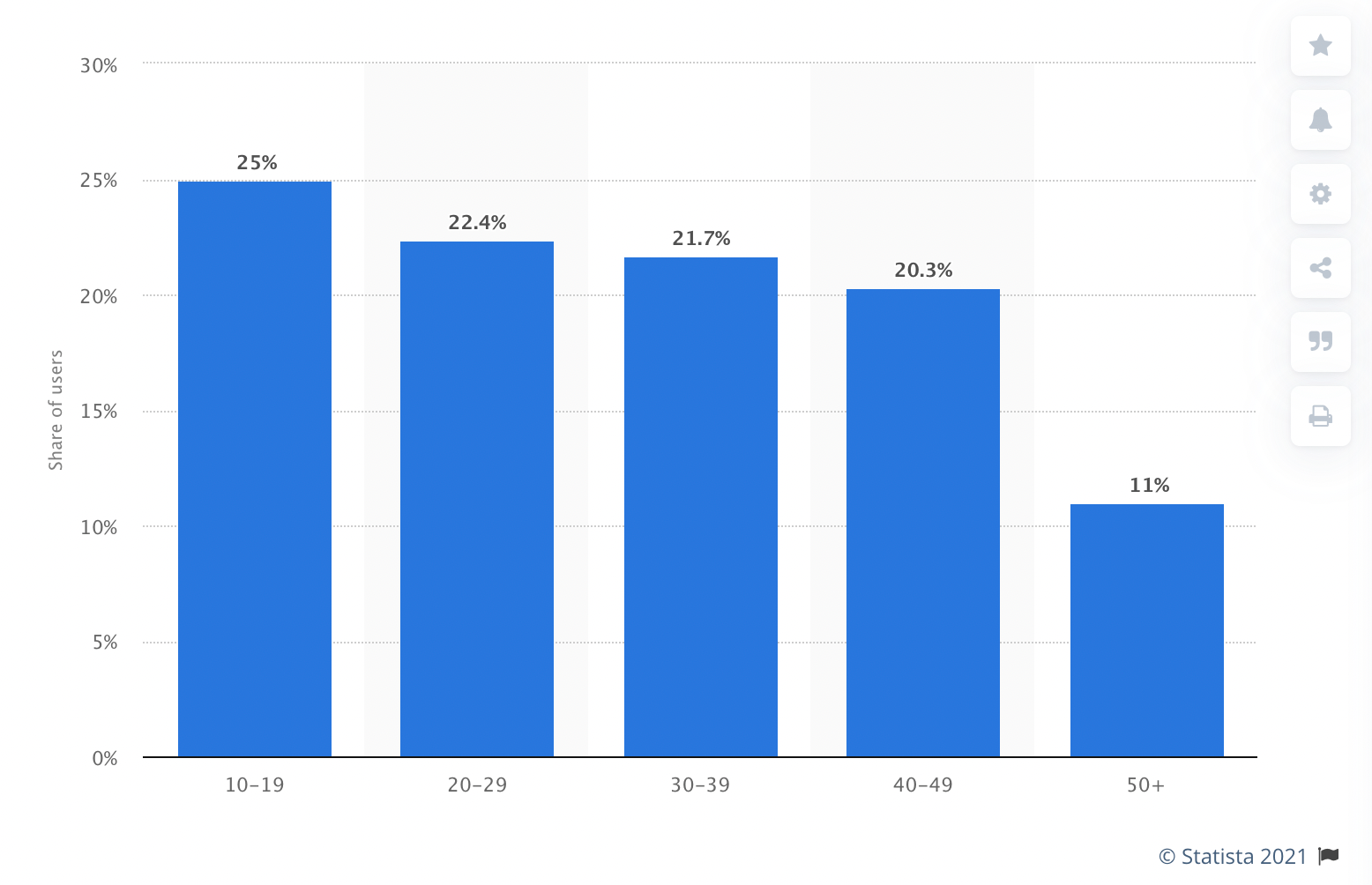 Another great thing about TikTok and a huge benefit for brands, is that tons of people around the globe are still joining everyday.
Actually, the app managed to become in just a few years the 7th most used social media app in the world, subclassing Snapchat, Pinterest and even Twitter, according to Statista. Which says a lot about its future.
Last year, TikTok's users reached a total of 800 millions worldwide. And more and more people are starting to use TikTok for business marketing every day.
2. Understand the algorithm
Mastering TikTok's algorithm is no easy feat. But if you want to learn how to market on TikTok and level up your TikTok marketing strategy, it's important to know what the algorithm is, how it functions and how you can make it work in your favor.
There are a few major factors that influence TikTok's algorithm:
Video information (caption keywords, hashtags, sounds, effects, etc.)
User activity (likes, comments, follows, etc.)
Account settings (geolocation, language, etc.)
Out of all these factors, video information is the one you have the most control over. So use this to your advantage. Make sure to include relevant keywords in your captions and hashtags, and use trending sounds and special effects.
3. Know your audience
Before engaging with your audience, you have to know who you're talking to. Luckily, as a TikTok business account owner, you get access to TikTok analytics. Data collected by TikTok can reveal important information about your audience, covering demographics (age, location), interests and activity details.
Based on these insights, you can tailor your TikTok marketing strategy to cater to your specific audience. For example, if you see that most of your target audience is active during a particular timeframe, you can adjust the timing of your posts to match that timeframe.
As you're getting to know your TikTok audience, it would also be useful to research what your audience is doing on other platforms. See what kind of content they engage with the most.
So a lot of people who work in the entertainment or music industry are now present to create even bigger communities.
4. Why did TikTok become so popular?
Even though TikTok didn't manage to gain billions of users overnight, it still did it in a short period of time.
When Hollywood celebrities joined the platform, it was clear TikTok was about to get big.
Justin Bieber, Katy Perry, Cardi B, Camila Cabello, Miley Cirus, Rita Ora, Will Smith, The Rock, Post Malone, Mariah Carey, and many more are now posting funny or entertaining videos on TikTok.
Moreover, the platform's strategy was to partner with local celebrities to promote the app not only at the global level but also on the local one.
So a lot of people who work in the entertainment or music industry are now present to create even bigger communities.
5. How can brands use TikTok marketing to grow awareness?
Be where your target audience is and focus your efforts on growing awareness.
For e-commerce brands in particular, TikTok is a real gold mine.
According to HubSpot, "TikTok is revolutionizing the social media marketing landscape through its infinite loop buyer's journey. Compared to other platforms, TikTok is leading the way at each stage of the customer journey — awareness, consideration, and decision."
Like on any other social media platform, if you want to start playing with TikTok marketing for business, you have to start with a plan and find out your objectives.
Maybe you want to:
increase engagement on social media
reach a younger audience
increase your followers
brand awareness
Once you figure this out, it is time to create a strategy.
When creating your TikTok marketing strategy, you should keep in mind the platform is also excellent at publishing content that would be otherwise unsuitable on Twitter, for example.
If you think about exploring TikTok marketing, just start by playing around with some ideas and see what works best for your brand.
A great and significant feature is that you can post the videos created on TikTok on other social media platforms as well, such as Instagram (both on feed or story), Facebook, or even Twitter.
This has broken the boundaries and has helped to promote the app even more.
I think it's a great tool and offers creative ways to do videos that you can save to your camera roll and add to your Instagram Stories. (Sue B. Zimmerman - Instagram Expert)
Like other social media platforms, TikTok users can catalog their videos and search for other videos by subject.
If you click on the "Discover" magnifying glass at the bottom of your screen, you will see a list of videos sorted by trending hashtags.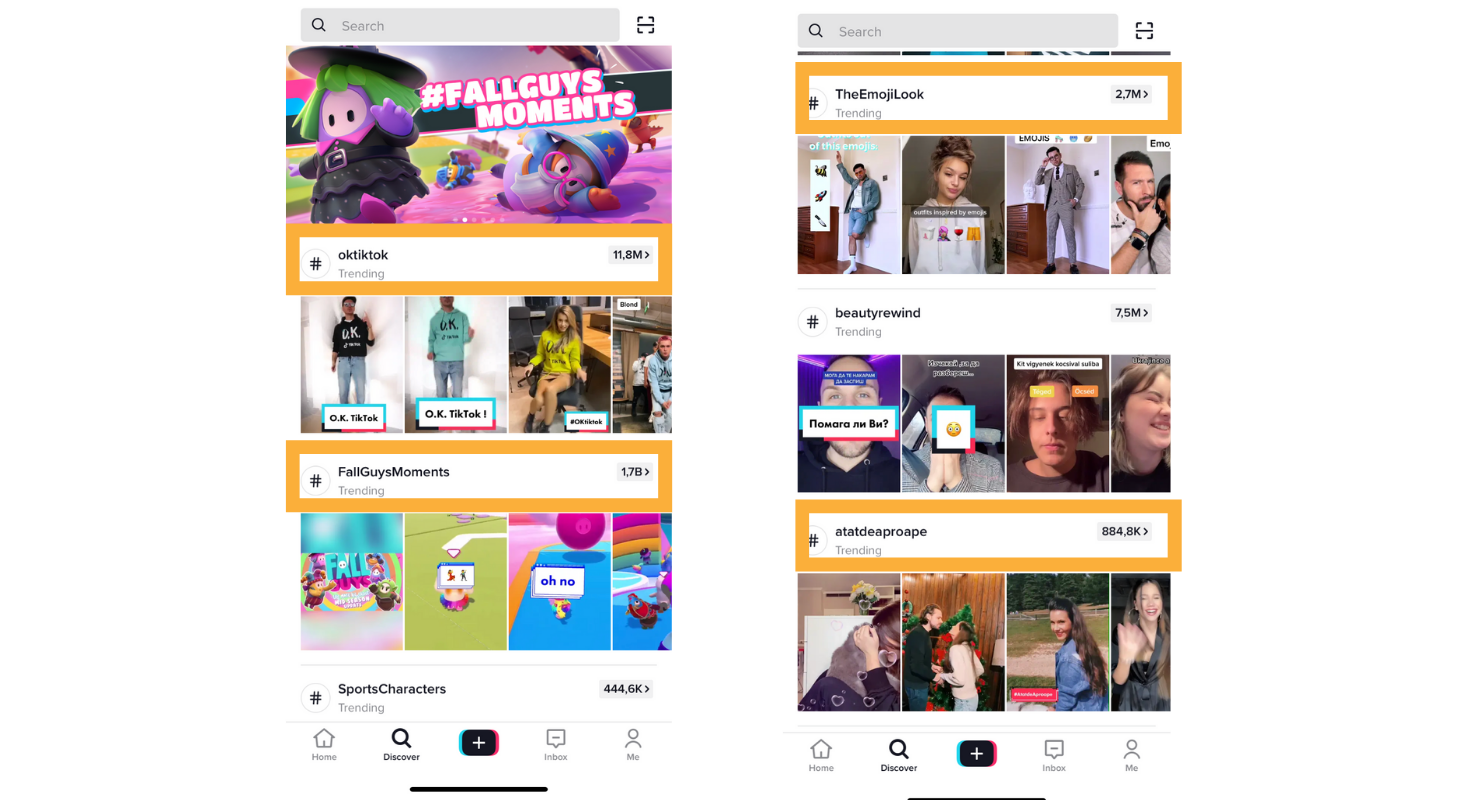 Make sure you include relevant hashtags on your videos, and because TikTok is not Instagram or Facebook, I suggest you don't add too many hashtags.
Why?
Because on TikTok, after you click publish, the hashtags will appear on your video, and if you add ten or more, your video won't look right. Stick only to the relevant ones.
Create a hashtag challenge
Hashtag challenges are one of the most popular things you can do on TikTok. One may even say hashtag challenges are the very core of TikTok marketing. They are an excellent way for businesses to increase engagement and brand awareness with less effort.
A good hashtag challenge results in inspiring others to talk about your product offline and other social sites.
Before starting your own challenge, take a look at your competitors. Analyzing what your competition is doing is essential before putting any real effort into marketing on TikTok and before creating any strategy in general.

Collaborate with TikTok influencers
By now it is already known and proven that regardless of any social media platform we're talking about, users trust real people rather than brands.
This is where influencers step in, since they have come to rule the newest platforms, starting with Instagram, all the way to TikTok.
Influence marketing on TikTok will bring a  more authentic and human dimension to your brand marketing, which in turn can be a huge driving force for increasing brand awareness and engaging your community.
That's why a good TikTok marketing strategy keeps this aspect always in focus. If you're looking for reasons why your TikTok marketing efforts should include some collaborations with influencers, here's a good one - they know best how the platform works.
Usually being early adopters, influencers know the platform's features, what works and what doesn't, and their following is the results of all that testing and learning.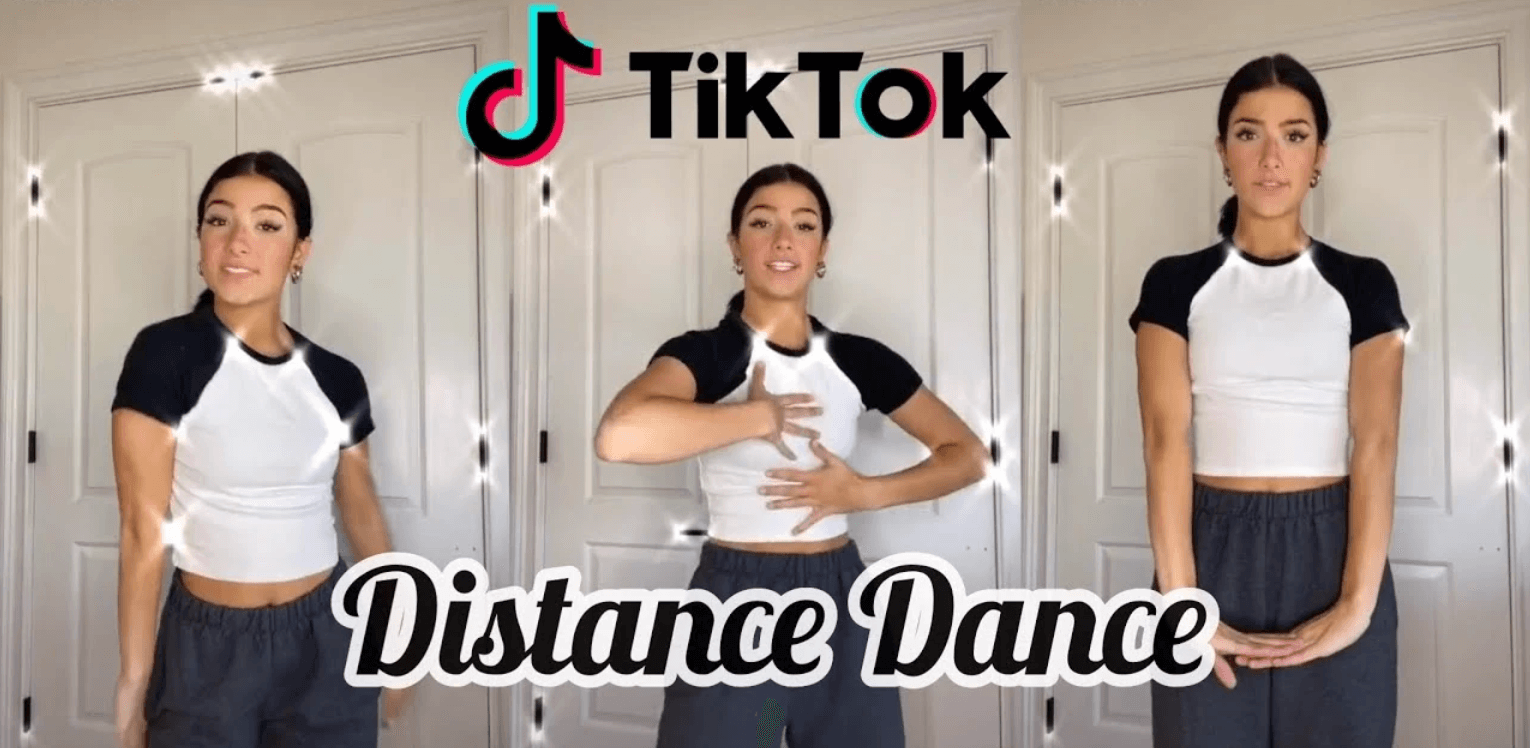 Whether it's TikTok marketing or any other social media platform, when collaborating with influencers, you have to make sure the ones chosen are properly aligned with your brand's personality and values.
Since best practices are better understood with some examples, I'll just mention the case of P&G's collaboration with the biggest TikTok influencer, Charli D'Amelio. Meant to promote people to be responsible and keep the social distance over the COVID19 times, the partnership was a huge success.
Like any other social media platform whose popularity is on the rise, TikTok followed the trends and seized the opportunity of generating more revenue by allowing brands to advertise on the platform.
Of course, trying a new app is always interesting, but before starting creating ads just for the sake of it, you must do your homework and see what TikTok ads are about. That's a safe TikTok digital marketing tactic.
First things first, you have to establish your objectives. Or, in other words, what exactly is it that you want to be the outcome of your ad campaign. The next order of business would be to decide what type of ads you are going to run.
Here are the alternatives of ad products that TikTok offers for the time being:
Top view ads
Brand takeover
In-feed ads
Branded hashtag challenge
Branded effects.
Given its fun and entertaining vibe, remember to keep your ads aligned with the platform's orientation, and also your audience's interests and habits.
Encourage user generated content
As TikTok has become known as a Gen Z platform, there's one thing that needs to be pointed out. This is a generation that wants to be involved and challenged, a generation that wants to see their voices matter.
That's why the old-fashioned way of simply delivering an impersonal, selling oriented ad or post won't work on them.
By incorporating more user generated content into your TikTok social media marketing, you must show your followers you are interested in their participation.
And so, by including and inviting your audience to be part of your brand's story, you'll win them over. And the customer's loyalty is something extremely precious.
6. TikTok analytics
No matter when you started TikTok for marketing, make sure you have a good overview of what's happening on your profile.
Knowing your data means you're in control of your TikTok marketing strategy.
To do this, you have to access your analytics, and you need a pro account.
Go to your account
Click "Manage my account"
Click "Switch to Pro account"
You'll be asked to choose a category to get customized analytics.
After typing your phone number, you'll be asked to add a verification code. The message comes instantly. You have a pro account, and you can find Analytics in the settings.
TikTok now keeps tabs of your data on two timeframes: 7 or 28 days. You'll be able to see the progress and to monitor your weekly and monthly changes.
In the Overview dashboard, you can track the number of video views, followers, and profile views.
The Content dashboard provides you a picture of the number of posts you have and which are your trending videos.
For each video, TikTok shows:
✔️the number of likes
✔️comments
✔️shares
✔️total playtime
✔️total views
✔️average watch time traffic source types
✔️audience territories
In the Followers tab, you'll be shown the distribution of your followers by territory, the followers' activity, video your followers watched, and the sounds the followers listened to.
NOTE: for more in-depth information you can turn to a TikTok analytics tool, like Socialinsider. Sign up for a free trial!
Final thoughts
Every social media app has its specific characteristics. TikTok has taken the internet by surprise, and for sure, it is going to stay for as long as people enjoy short-form quality entertainment.
Give your brand a boost and make it more appealing to young people. When doing TikTok marketing for brands, and not only, try to be as creative and original as possible and integrate the brand within the videos, but don't create all the content around the brand.