With over 500 million active monthly users, Instagram has gradually developed into an essential marketing tool no business can afford to ignore. Nonetheless, even so, it is unfortunate to note that getting into Instagram does not guarantee instant success as some of the brands can attest to.
To analyze whether or not your Instagram activity is positively impacting your business, you need to measure how your posts are affecting your brand or products.
Whether you are gearing up to open a new business account or already have one but steering towards an approach that is more result-oriented, there are several vital metrics which can help guide you to ultimate Instagram success.
How effective is your marketing on Instagram?
#1. Posts Performance
Creating content that resonates with your target audience it's crucial for you as a social media manager.
Instagram is more than a mobile photo and video sharing social network, it's your brand's playground, where your brand identity unfolds in a visual, creative and efficient way.1
Check the posts with the most engagements and those with a minor engagement and identify some factors that probably resulted in the difference. Some of the contributing factors can be the time of posting, the content and the type of hashtags used. This will allow you to post more informed material on your next attempt.
There are several tools can help you determine these metrics. One of them is Socialinsider which lets you track your Instagram performance against your top competitors.
#2. Average Engagement Rate per Post
As soon as your Instagram is up and running, it is essential that you ensure your followers are subsequently engaging with what you post through either commenting or liking them.
'The standard engagement figure in the industry is 70 interactions for every 1,000 followers' the TrackMaven report says.
It is essential to identify your involvement per post rate for you to understand the type of posts that spark engagement within your target audience.
You can measure this by identifying your top 7 posts with regards to weekly engagement. Follow this with calculating the total comments and likes you have got, add the totals then divide it by the overall number of posts you will get an average rate of engagement per post for your account.
Consequently, numerous platforms help you calculate this such as Socialinsider.
#3. Effectiveness of Posting Time
In case you were unaware, there are best time periods to post to specific networks-although these times differ with the target audience and account. By measuring the effectiveness of the post time, you can determine what time your target audience is available, and this can allow you to post content and subsequently get more engagement.
You need to measure the performance of different posts at particular time slots to come up with the 'best' time for you to post content.
You can measure this with the help of various tools such as Onlypult which assesses the effectiveness of your posting time at different time periods and offers you the 'best' time you can post it content.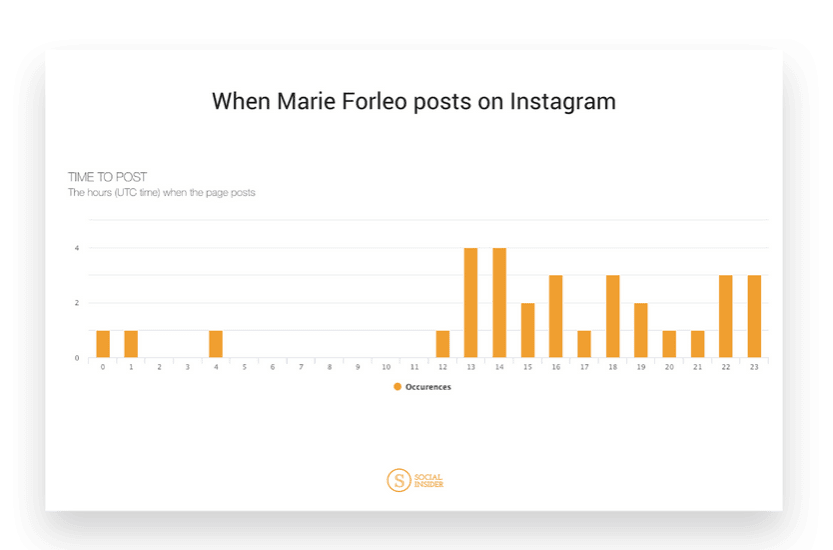 #4. Effectiveness of Hashtag Usage
Aside from generating more engagement, Instagram posts that have hashtags also significantly increase the discoverability of your posts. Unlike Facebook, by incorporating more hashtags on Instagram posts ideally is a great idea. Nonetheless, it is crucial for you to identify how far your hashtags have scaled since it indicates your brand's reach.
Instagram and Hashtags go line in line like jelly and peanut butter.
When measuring the effectiveness of using hashtags on your posts, you need to focus on factors such as which terms inspired the best results? Which have less engagement? Among others.
In this quest, you should also consider identifying how using the name of your brand as your hashtag performs. If it does well, this can further promote your brand.
There are several available tools you can use to determine your overall hashtag performance, and one such is Tagboard.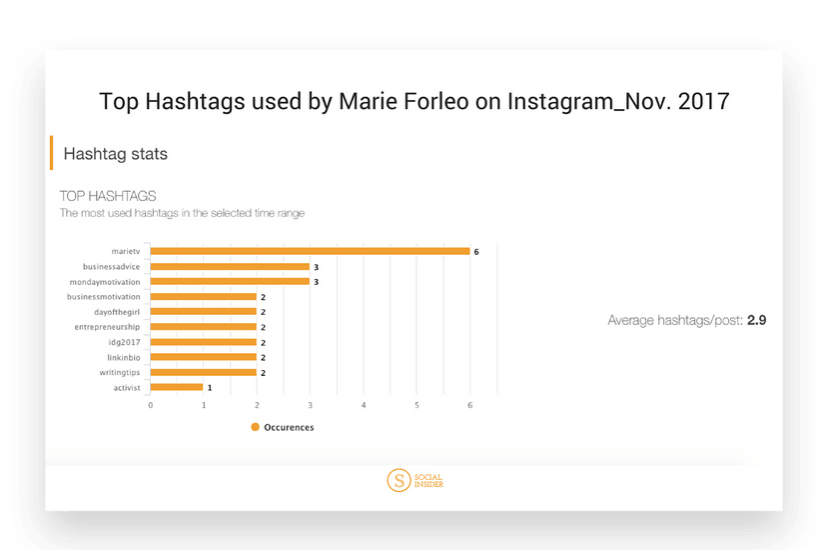 #5. Followers Growth
Similar to other typical social media platforms, Instagram also works with the concept of followers and likes. However, while it is deemed essential to have a considerable number of followers, when it comes to Instagram, the number of followers or likes is not necessarily going to impact your business. The metric that helps you understand how successful or otherwise on the platform, however, is the how you develop your fan base organically.
The main reason for measuring your total follower count is to identify the potential reach of your brand for the content you are dispensing.
Although it is more critical to have engaged followers as opposed to a considerable number of them, there is strength in numbers. Ideally, the number of your followers will gradually grow as you establish your brand.
When evaluating this metric to gauge your progress, do it over a considerable amount of time. Day by day tracking will not provide you with the much-needed information you require to make informed decisions.
You need to do it over a period say a month so that you identify the growth and some other related aspects such as a specific day when you had a significant surge. With such, you can then research to determine what you did to inspire the spike so that you can replicate it.
Pages that have more followers subsequently have a more significant range while if fewer individuals check out your posts, the lesser the engagement you are going to receive.
Acquiring more followers affords you a better chance of a more significant reach.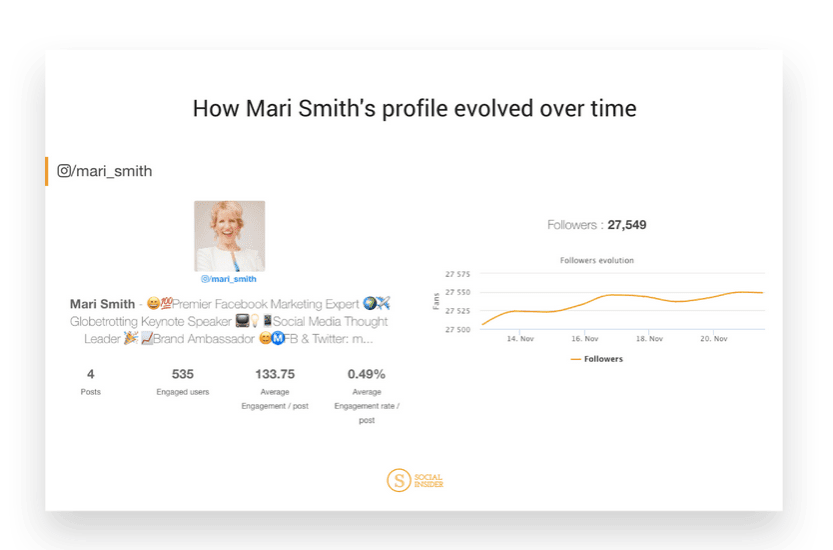 Final thought
Instagram engagement means merely the level of loyalty your followers have for what you post. The key is in the extent of interest, interaction, and involvement which your follower-base shows towards your content.
Engagement is now more than ever more crucial than establishing a huge fan base or many followers since, in the current times, the segmented audience is slowly growing in significance.
The primary objective of any business that is using social media as a marketing tool is to get their brand to as many individuals across the globe as possible, with the aim of creating not just getting a massive chunk of followers, but also reaching potential clients in the process.
Although this is important when it comes to social media marketing, it has since dawned on many marketers that among the most powerful aspects of using social media and in extension Instagram, is the opportunity to engage and interact with those who are checking out their brands.
Establishing a connection with an individual who shows interest in a brand is more fruitful than chasing after a considerable following who probably have no interest in your message or content.
Not only is engagement critical in helping a business maintain their fan base, but it also helps them create loyal potential customers and get an even broader reach.
In reality, isn't this the primary goal of using social media marketing in businesses?
Start a free Socialinsider trial today and track your Instagram analytics! Report and analyze multiple profiles from one dashboard, quickly evaluate your Instagram performance based on the metrics that matter, understand your hashtags performance and get Stories analytics!
---
Related articles: