With more than 800 million active monthly users , Instagram has soon emerged as one of the most popular and powerful platforms of social media. Hence, it is no surprise that many small and large businesses are using this platform to further their marketing initiatives.
Now, there are plenty of ways to use the benefits and opportunities of this platform to their maximum capabilities. However, the use of some Instagram tools can certainly make life much easier. After all, the platform may be a platform for sharing photos and ideas, but there is much more to it than just that.
So, today we are going to look at some useful tools that can help in making Instagram more beneficial for you. These tools can also be categorized into a few groups such as:
Instagram planning tools
With Planoly, you can simply sign up for free and use the various features to plan and schedule your feeds with no difficulty at all. With an easy-to-use Drag-and-Drop feature, this tool is simple and user-friendly. You can also schedule uploads and feeds in advance by not only days or weeks, but also in months. Apart from this, there is much more to help you use your Instagram for maximum benefit.
This tool allows you to synchronize all your visual content from photos to videos in one place so that you are able to manage them efficiently. This will help you to plan and schedule all uploads so that they can appear as and when you want them to. You can also optimize your efforts and workflow by synchronizing your Instagram account with various media storages using Later.
Instagram analytics tools
With Socialinsider, you can monitor the actions and activities of your competitors on Instagram and other social media platforms in a matter of minutes. This tool will also help you compare your progress with that of your competitors so that you can plan your campaign accordingly.
One of the best Instagram analytics tools available, socialinsider.io can certainly help you progress by leaps and bounds through accurate analysis.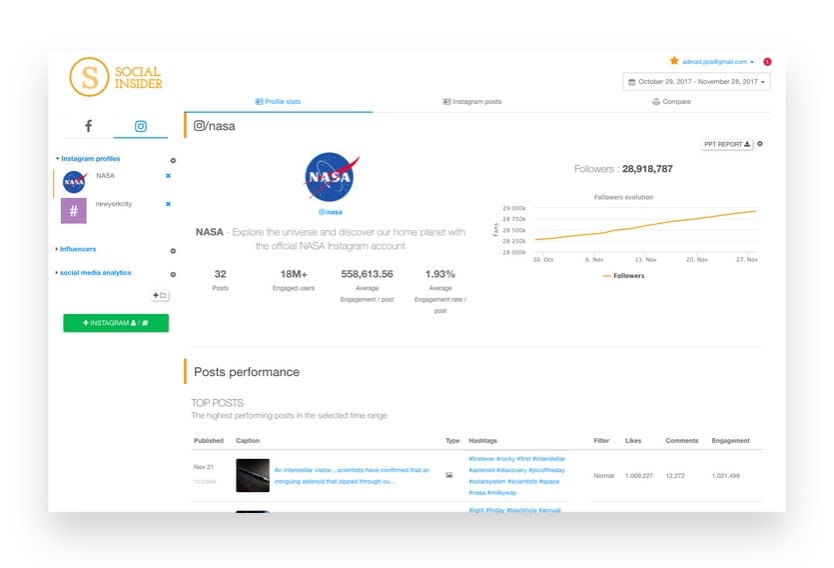 Instagram photo editing tools
There are many photo editing apps you can test, especially if you're a professional photographer, and it's ultimately up to you to choose the one that fits best.
But here are a few that you might want to consider if you're just starting off👇
One of the best and most popular photo editing apps among Instagram users, A Color Story features more than 100 filters, over 40 different effects and numerous other photo-editing tools. This is perfect for you to edit your pictures and make them more appealing before you can upload them. The app also allows you to save your customizations as new filters that can be used in future pictures when needed.
If you are looking to create and design unique, amazing and eye-grabbing stories on Instagram, Canva is the app for you.
The tool offers you a library of templates for Instagram stories that you can use to tell exquisite and attractive stories to your followers. All you need to do is download that app and use the many predefined templates with pictures and photos of your own to share your stories with all.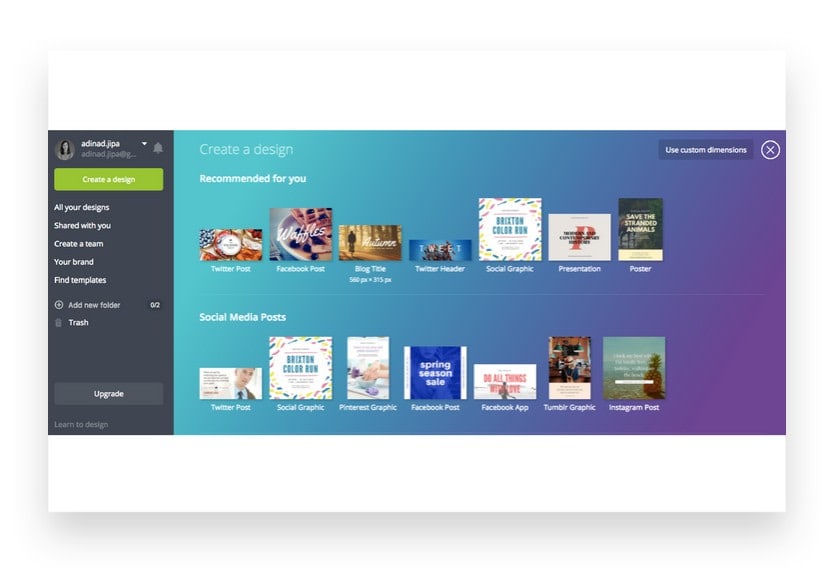 An incredible tool that allows you to click and edit pictures, VSCO is one of the most popular and commonly-used photo-editing apps. There are numerous filters that allow you to customize your pictures so that you can appeal to your followers in ways you desire. There are several other features in this tool that will help you create the ideal photos, which do much more than just please the eye.
If you are looking for an app that will help you to edit your pictures quickly and without much fuss, Afterlight is the one for you.
This tool comprises of numerous helpful features that include 15 unique adjustment tools, 79 different filters, 78 textures, 128 simplistic frames and a host of other tools for cropping and transforming your photos. These features will help you edit your photos and get the desired effects in seconds.
With Facetune at your disposal, you can now create and edit your pictures to perfection. This app allows you to enhance your photos through the use of numerous filters, textures, frames and many other such tools to make them look appealing and attractive. The app is also fairly easy to use, making it possible for you to create supreme quality photos without needing you to have the skill sets of professional photographers, making it one of the best Instagram photo editing tools.
Regardless of whether you wish to edit your photos while on-the-move or in your comfortable office, Snapseed is the app for you. This tool is fairly simple and easy to use, and allows you a number of useful features to make your pictures appear more beautiful. This tool allows you to edit your pictures in a way that is sure to appeal to your followers.
Instagram quote apps
If you want to insert quotes and place stylish text on your photos, Word Swag is among the best apps that can help you do so. The app features 48 varying fonts with tons of graphic designs and backgrounds for you to create the perfect quotes. You can easily use these layouts with your own photos to create the ideal blend of beautiful photos and attractive text messages.
The use of inspirational or even stylish quotes can often make your pictures appealing to your followers, and the Over app allows you to do just that. This app is not only creative, but also extremely easy to use. It also allows you to choose from numerous graphics and a set of 18 varying fonts along with color and size adjustments to create and customize your quotes.
Instagram video and collage apps
You can create the perfect collage to tell a story by selecting photos from your own collection or from the built-in library of the Layout app. The tool has a completely smooth and intuitive process that allows you to enjoy complete control over the creativity of your videos and picture collage. The app also allows you to edit your pictures while creating the collage, which only helps to widen your creativity even further.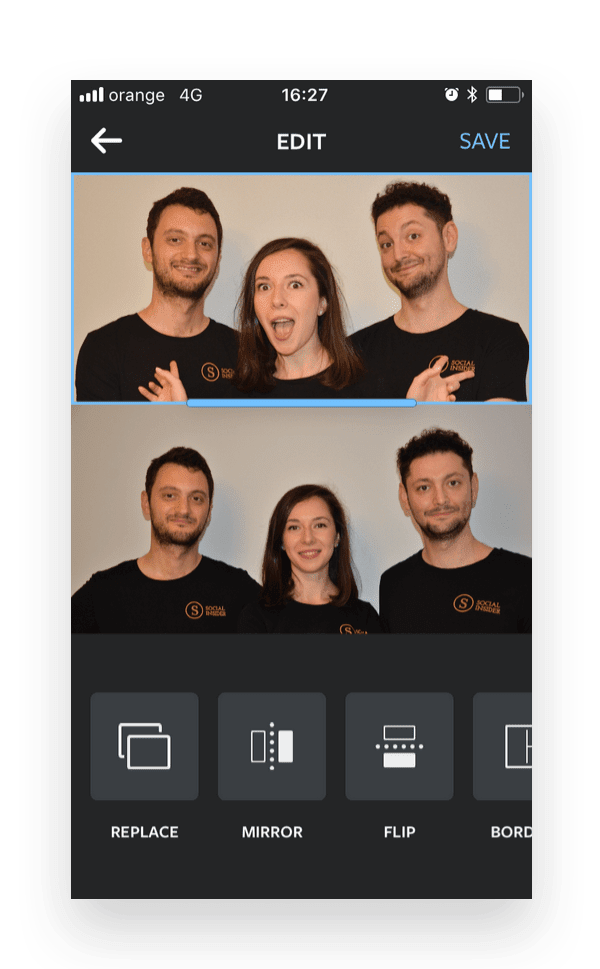 With this app, you can now create and edit your videos in no time at all. With the multitude of features and tools on offer, you can now make attractive and appealing videos in a matter of a few seconds. This app also allows you to create the ideal collage of pictures with a few taps on your mobile. In fact, creating and editing your videos have never been this easy, fast and fun.
Boomerang has slowly emerged as one of the best tools for creating videos and photo collages on Instagram. This tool is perfect for shooting "One-Second" videos, a concept that is becoming increasingly popular these days. You can also use this tool to create videos-sans-audio that require less effort on audios, giving you more time to oversee the proper marketing of your product.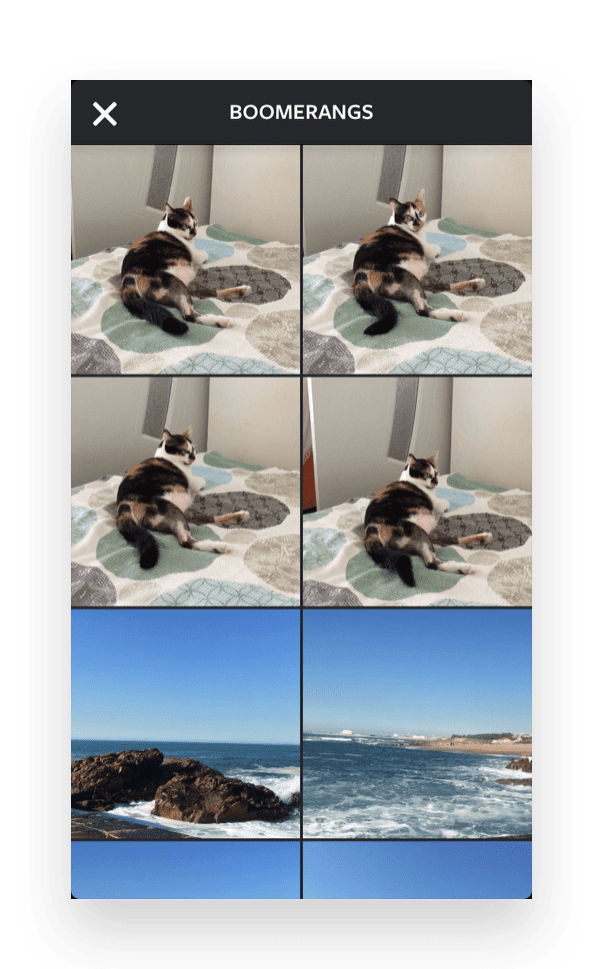 That's our cat ❤️
---
Final thought
There is no end to what Instagram can achieve for your marketing campaigns as long as you use the platform judiciously.
Have tools for optimizing your visual content for Instagram? Do share in the comments below!
Start a free Socialinsider trial today and track your Instagram analytics! Report and analyze multiple profiles from one dashboard, quickly evaluate your Instagram performance based on the metrics that matter, understand your hashtags performance and get Stories analytics!
---
Related articles: