In 2020, social media marketing is going to reach new heights and deliver even more quality explore for brands that invest in it.
Social media platforms aren't static, and techniques that might have worked for your business just 6 months ago may not be able to deliver the same excellent results today.
Why is that? 🤔
Well, social media is becoming increasingly noisy and hard to find your target audience, as customers get used to marketing tactics quickly and want something different.
Moreover, the number of businesses competing for customers is going up fast; for example, in just one year, Instagram added 25 million business profiles. 😱
I'm going to share the most relevant social media trends for 2020 and beyond, and hopefully, you'll find something you can apply in your own social media strategy.
---
New Year Social Media Strategy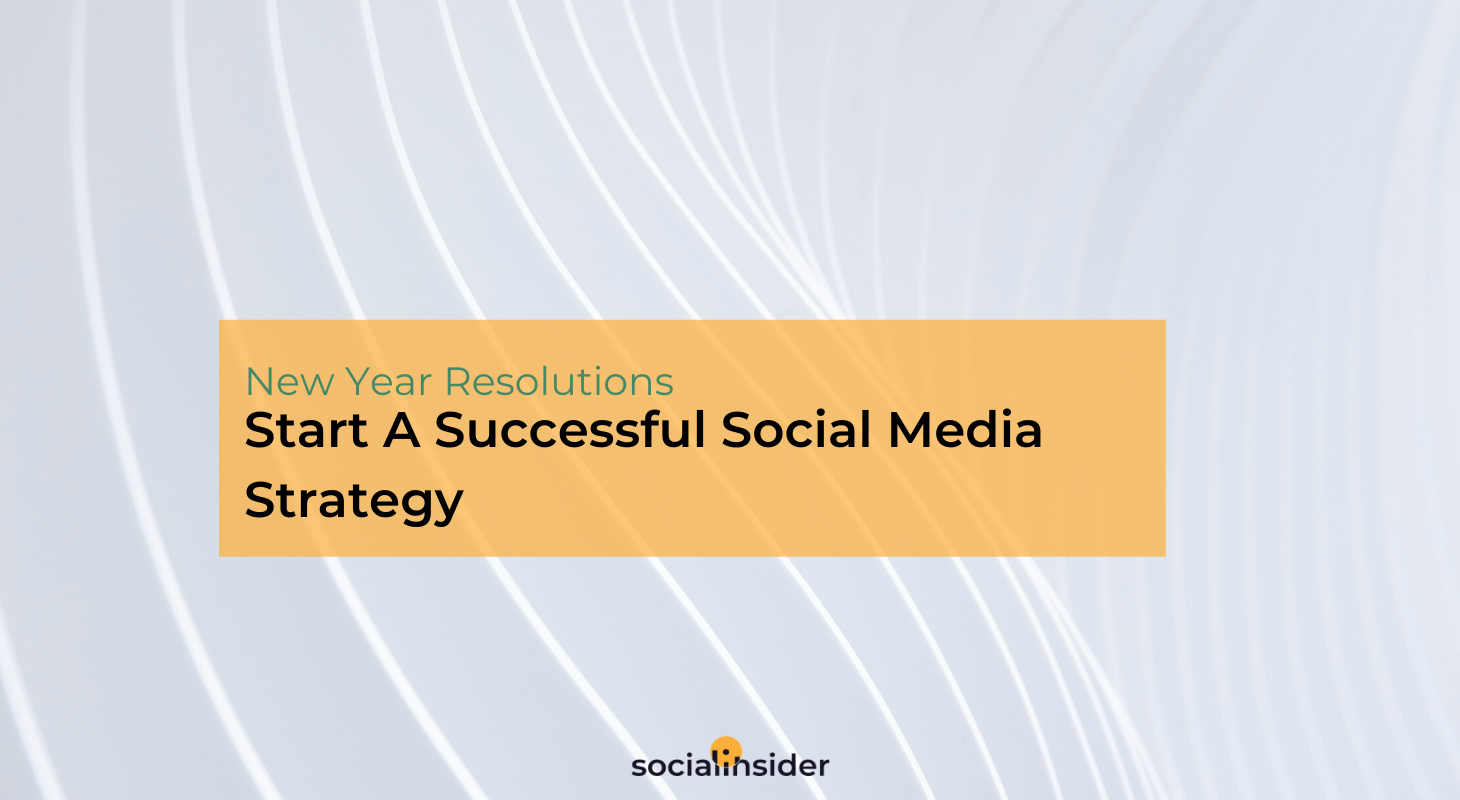 ---
1. Use Stories for more exposure
With all that noise businesses are making on social media, reaching target customers and achieving some exposure can be difficult.
Stories are a great way to get more exposure on social media, and they should be a part of your strategy in 2020.
Let's find out why and how you can integrate this Instagram feature into your strategy.
Think about it, using Stories wasn't even a consideration for businesses just a few years ago, but look how important they are now.
Let's consider the success of Instagram Stories. People love them, and brands want to be where their customers are. The number of daily Instagram stories from 2016 to 2019 has increased dramatically, proving their value as an effective communication channel between brands and customers.
According to our Instagram study, the optimal number of Stories within a day is up to 6 Stories where brands are keeping more than 70% of their Stories viewers engaged. (after six Stories, the completion rate drops to below 70 percent).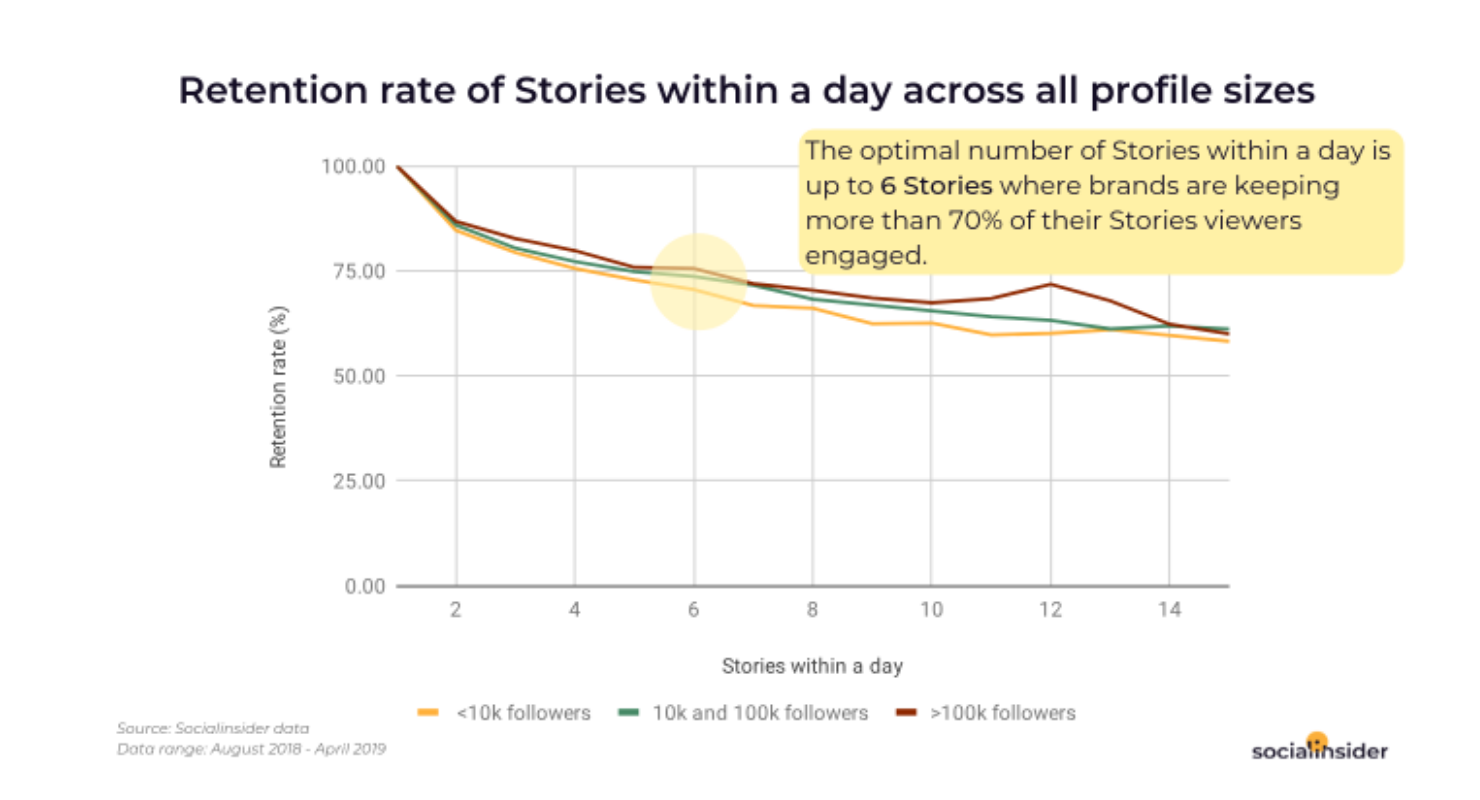 Now there's one critical consideration remains: how to actually make stories interesting, relevant, and engaging for your target customers?
Use Instagram Stories Stickers!
When you post a story on your Instagram business account, you can add a location tag, thus making it discoverable to new users looking for local content.
As for Facebook, the platform's algorithm was reported to prioritize Stories over Newsfeed, so making them a routine could give brands more exposure.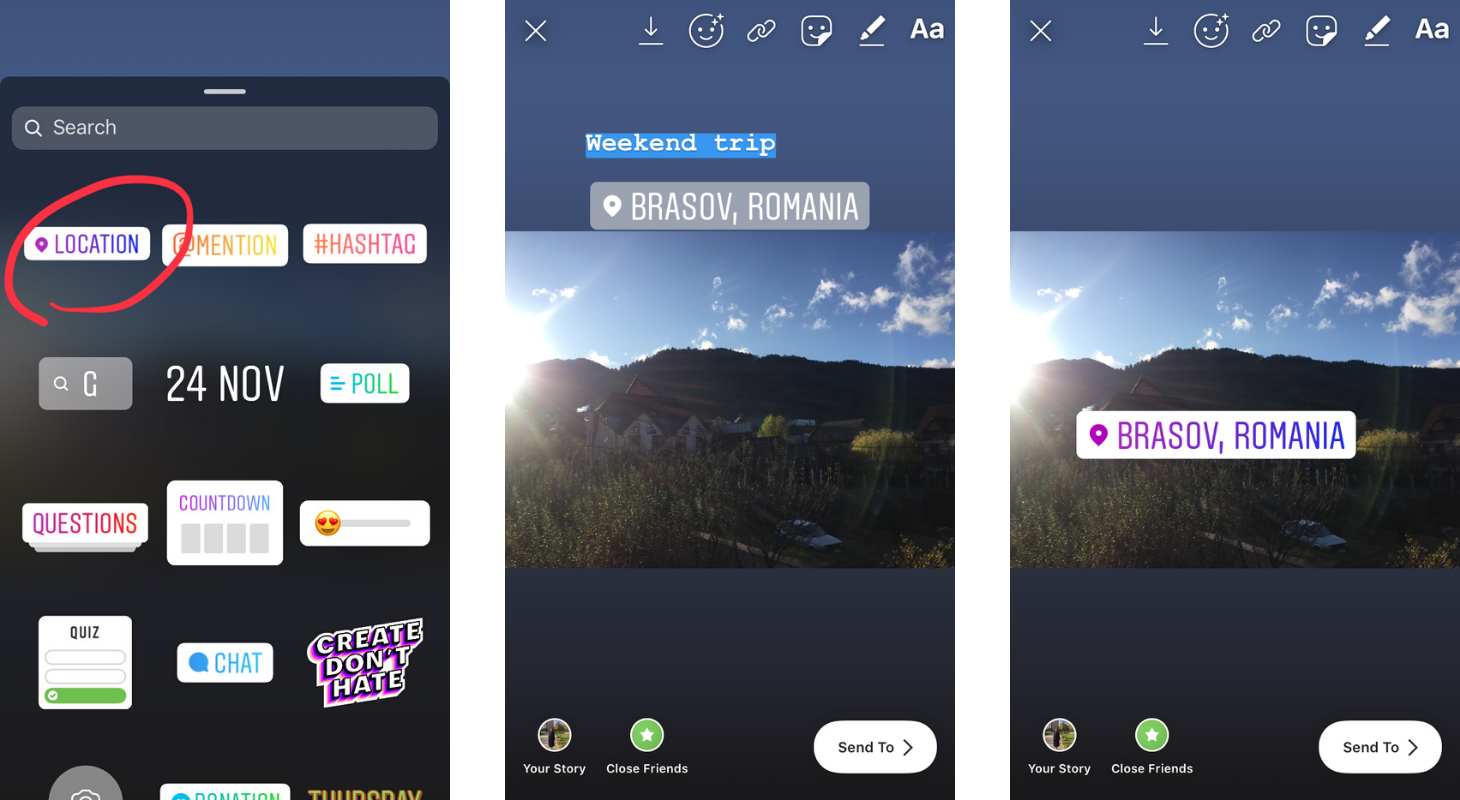 Adding hashtags to your Stories, you will increase your Stories viewership.
The hashtag goes directly on the image and can be stylized, just like any text: you can change the hashtags color, the position, even you can hide them behind any other sticker or gif.
To add a hashtag, follow these simple steps:
tap the sticker icon at the top right of your screen
Write your hashtag
Customize your hashtag (change the color, dimension, position)
Add it to your story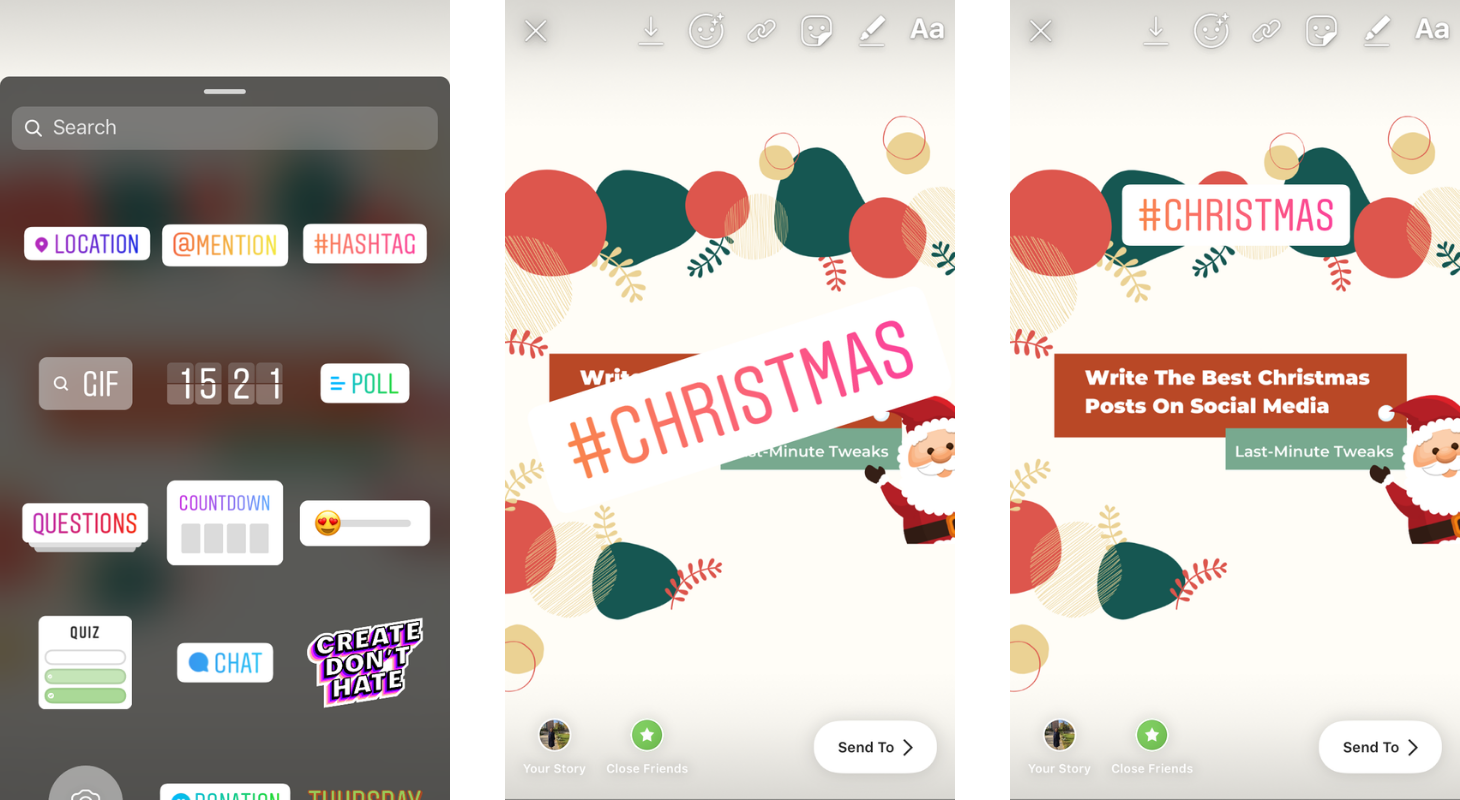 When you mention someone into your Stories, they will receive a message, and they can share that story with their followers.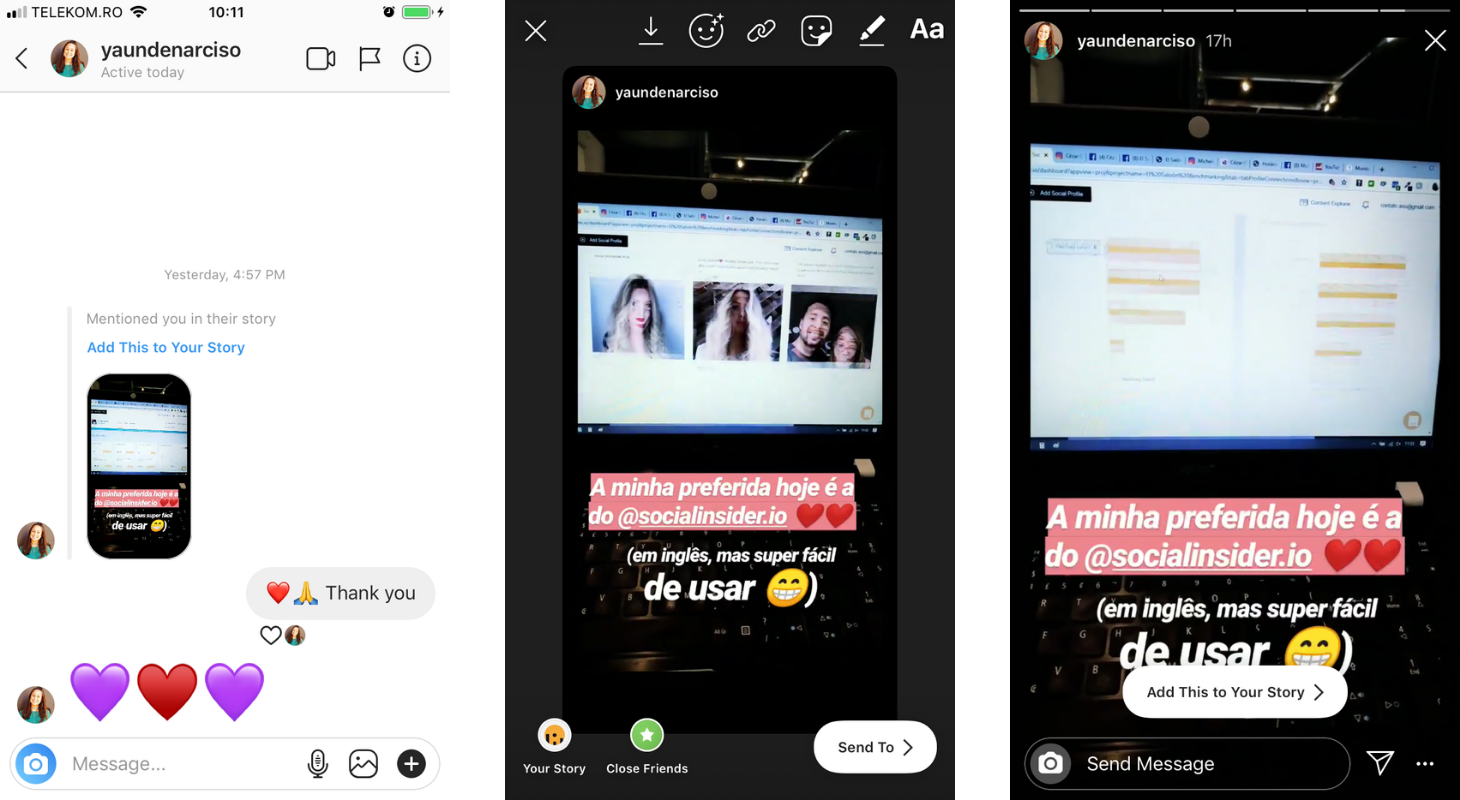 When you reshare the Story that mentioned you, you can add your touch: add emojis, hashtags, even mention other persons.
"The increasing popularity of stories on both Facebook and Instagram supports the fact that there's been a major shift in the way how people use these platforms," says Dean Calderon, a digital marketing analyst at TopWritersReview.
More tips on how to create engaging Instagram Stories:
Create polls to collect customer feedback and make it a bit interactive for them.
Tell actual stories! How's that: break up a process into smaller pieces and go for a CTA in the last part? For example, if you're looking to teach your customers how to use your digital product, make a step-by-step instruction, with each step being a story.
Share user-generated content to increase credibility and trust.
Make videos from events and meetings (make sure they can be interesting for people), and don't forget to add location tags.
2. Create more data-based, purposeful content than ever before
Okay, I understand that sounds a bit ambiguous.
"I'm collecting tons of data, but what should I focus on to create better content?"
Fair enough. Social media revenue-revenue analytics are easily available, but a lot of brands don't take advantage of them, let alone use them to produce better content and do other things.
An excellent way to start making sense of what you're collecting is to come up with a list of important KPIs for each social media platform and analyze them.
For example, here are some of the most critical Facebook KPIs, along with content-related insights:
Organic and paid impressions. Comparing Facebook users' impressions of your posts could reveal the most interesting topics for your customers.
Video engagement. This shows how people interacted with your existing videos, which may help to identify what's working and what's not.
The optimal video length for better engagement across all pages sizes is between 2 and 5 minutes for uploaded videos, according to our Facebook study.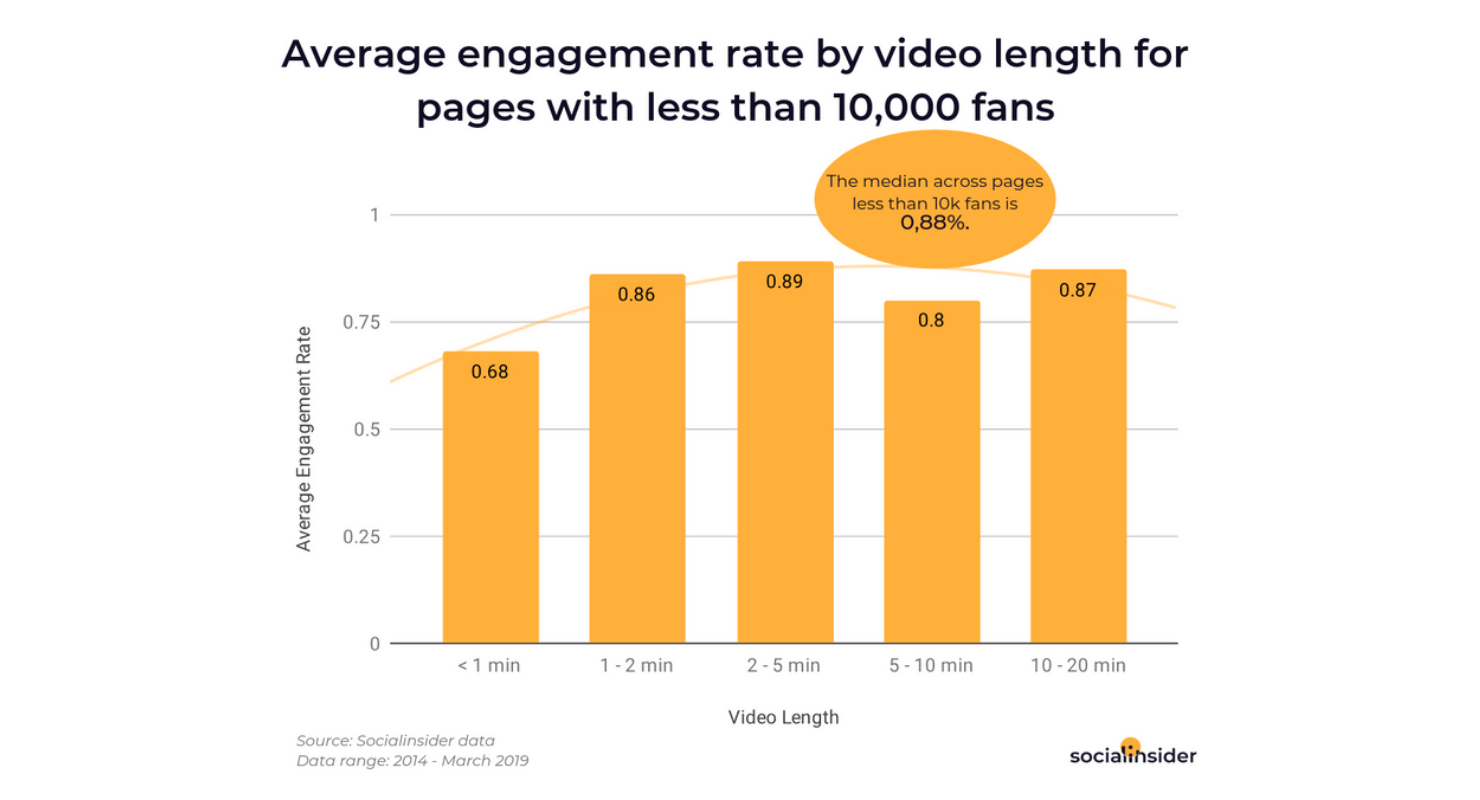 Engagement rate. This is the percentage of people who viewed your posts and interacted with them by clicking, liking, or commenting on them. It also helps to see if your content strategy is working and achieving goals.
Getting that rate higher requires publishing original content, reusing the most popular posts, and engaging with social media communities with contests, giveaways, comments, and comment replies.
Followers' demographics. If you have a good understanding of your followers' characteristics, you can create better content by improving your message, tone, and voice.
If you'd like to know more about KPIs, check out these 10 most important Facebook KPIs to track and monitor for businesses.
Don't be afraid to diversify content creation by adding new types. For example, a recent OkDork study found these content types to be some of the most popular in terms of social media shares.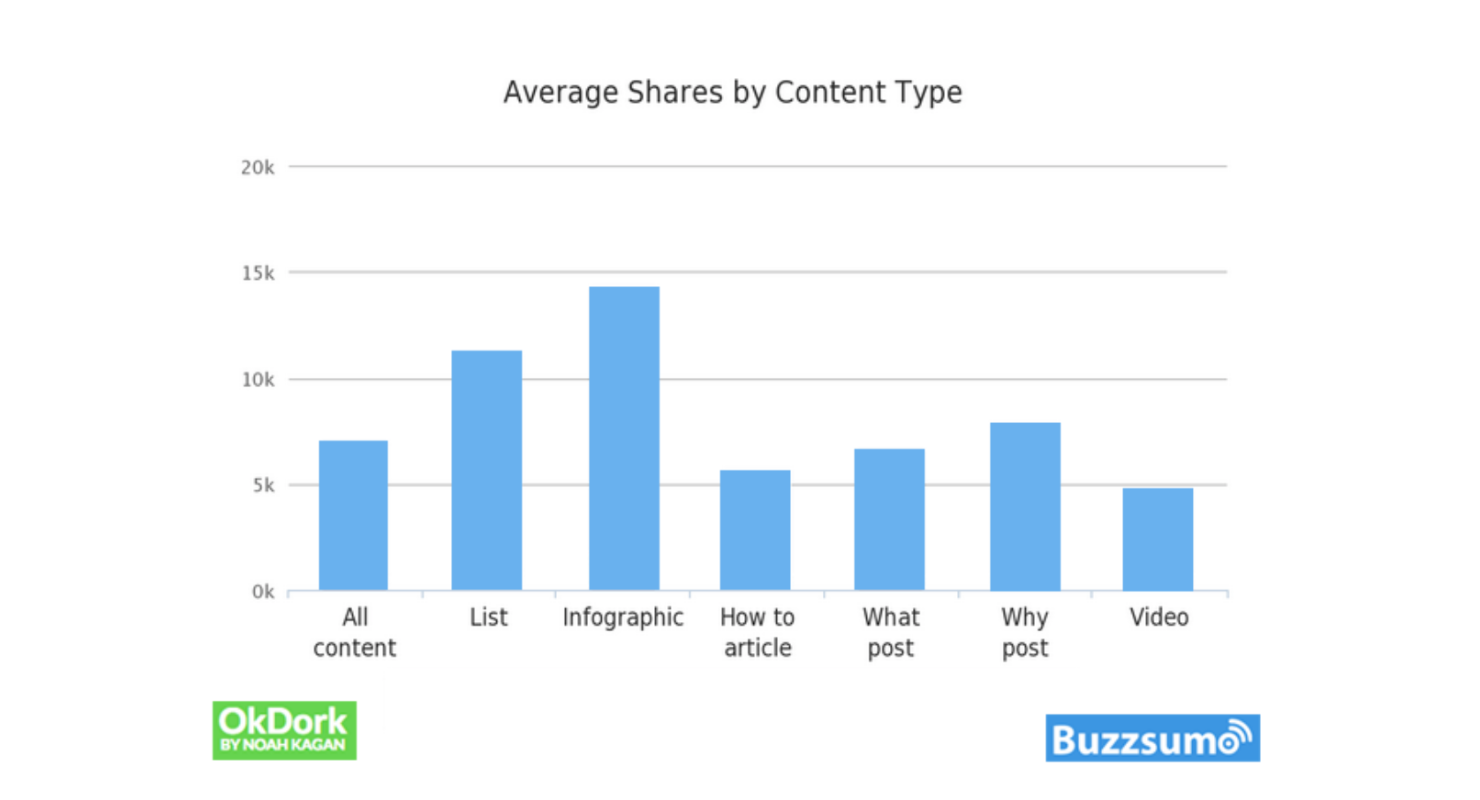 In addition to being a great example of how analyzing content-related data can improve marketing, this study also showed that three specific emotions (awe, amusement, and laughter) were the most effective in persuading social media users to share content.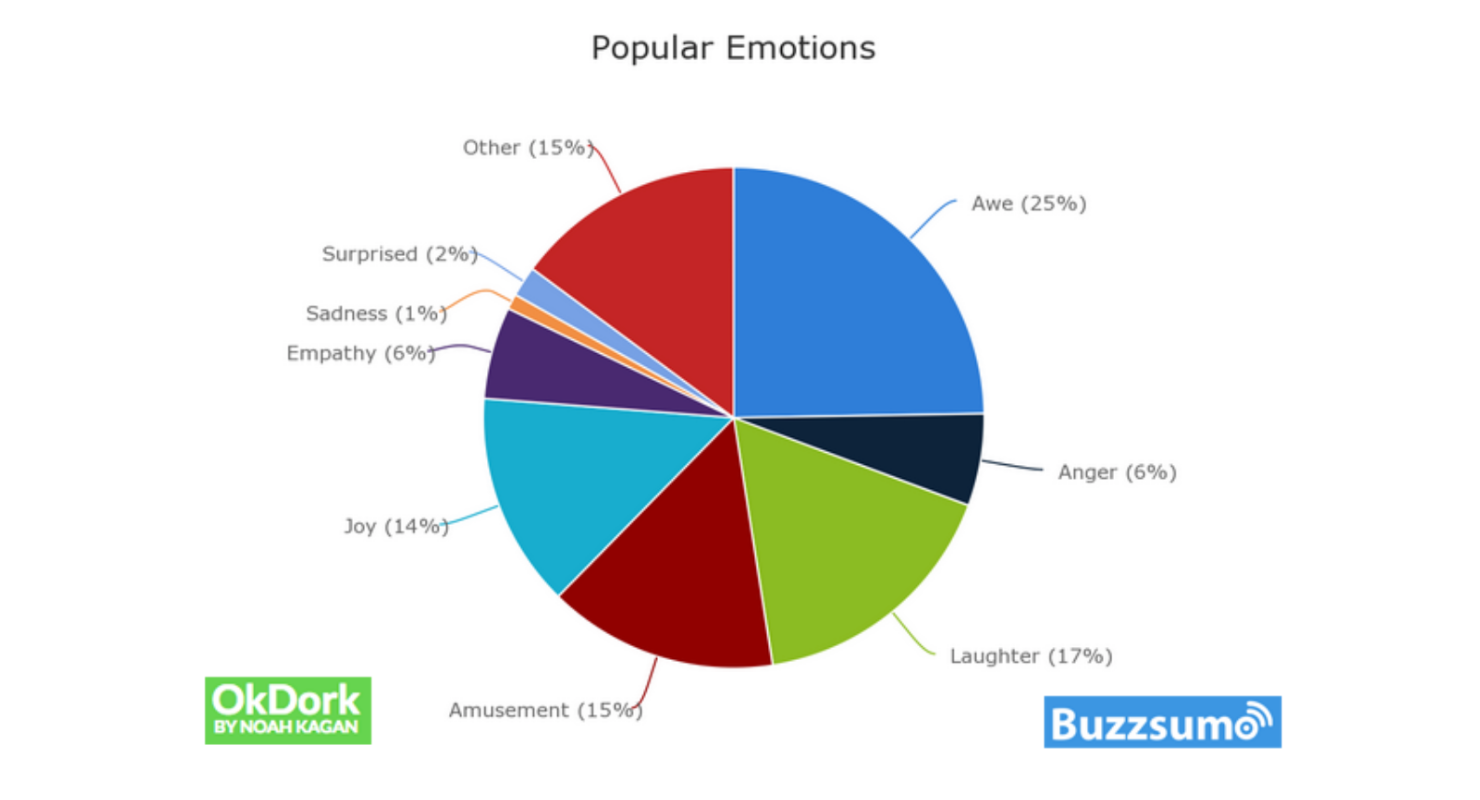 While your social media strategy should not be centered around creating such content, this insight shows that a business providing entertaining content can spur online conversation, bring value, and generate engagement.
Being customer-focused always works!
3. Organic influencers only
If you plan influencers to be a part of your social media strategy, then you should know that choosing them isn't what it used to be.
As Business Insider beautifully put it, "brands can't get enough" of the influencer marketing industry that is currently valued at $8 billion and is projected to reach $15 billion in 2022. While these figures show that a lot of businesses are investing in influencers, the widespread use of them also leads to a big problem: a lack of trust.
It makes perfect sense, as several celebrities have fallen victims to influencer marketing fails, including Oprah Winfrey, Naomi Campbell, DJ Khaled, and Scott Disick. For example, some have used sponsoring brands' marketing team emails and pasted them in their posts while others offered to invest in scams.

Many people are upset with influencers and are willing to engage with those who are authentic. There's evidence suggesting that only 4% of consumers trust what influencers say and recommend.
For you as a business, this means that you should only engage with influencers who are willing to promote your products if they actually try and like them, therefore would be willing to recommend them to their followers.
These influencers are increasingly referred to as "organic" because they are real people who can become genuine brand advocates.
Typically, organic influencers don't have huge followership. Still, the size of their social followings doesn't matter as much because their passion and authenticity can help to reach more people than "superstars" with millions of followers.
If you need advice on how to find organic influencers, these tips should work fine:
Take a close look at an influencer's success with engaging their followership. If you see that an influencer has 90,000 followers, but they get about 80 likes and fewer than five comments per post - that's a red flag suggesting that the followers might be fake.
Consider using micro-influencers - these are social media users with under 100,000 followers who are known to generate higher engagement rates and be more niche-specific than those with millions of followers.
Since micro-influencers don't have huge audiences, they can afford to interact with them more often and more effectively (plus they don't have a reputation of being money chasers.
Check if an influencer is consistent with their messaging and posting. If an influencer's content strategy has sudden changes in terms of product types and niches, you should probably look further (in this case, the content doesn't reflect an influencer's genuine interests towards their niche, which means they're there for the reward).
Also, check if their posting schedule is consistent; for example, if they publish two posts weekly for a couple of months and then go silent for a week or two, it could be a sign of unprofessionalism or even a fraud.
Message them and evaluate their response. If an influencer is there for the money, they'd be willing to take just about any offer a brand makes them.
Direct communication will undoubtedly help you understand whether they promote anything and everything or products that their followers - your potential clients - can be interested in.
Not measuring the performance of influencers is a significant risk that results in a lot of wasted time and money. The State of Influencer Marketing 2018 report showed that the following factors should be taken into account when evaluating the success of influencer marketing programs.
If Instagram is the main focus of your social media strategy, check out this detailed guide to picking the right Instagram influencer for businesses to get super useful tips and examples.
4. Invest more in video
I've already mentioned the importance of video for social media marketing strategies above, but it deserves a separate section.
Here's why, according to Social Media Today research:
Video is the best-performing content type on Instagram in terms of generating engagement.
LinkedIn users are 20 times more likely to share a post containing video with their network.
Tweets with videos generate 10 times more engagement than tweets without.
72 percent of consumers prefer videos to textual materials when learning about a product.

That sounds good. But what types of videos should you add to your social media marketing in 2020?
Here are some ideas that have proven their effectiveness for many businesses this year.
Live videos. Remember what we talked about social media stories doing good at generating engagement earlier in this article?
Product or service tutorials. These are educational and entertaining videos that show how a product or service can be used to benefit a target user.
Since a lot of customers begin product research online, these can be helpful for people looking to buy and needing some advice.
Behind-the-scenes. Are there some exciting events happening at your company? Things like day-to-day processes, office events, employee and customer interviews, and even manufacturing processes can be worth sharing with your brand's fans.
User-generated content. These are customer testimonials that build trust in brands and make it easier for other people to connect with your business. People think of user-generated content as the most authentic, therefore trustworthy, so try to encourage your happy customers to leave their reviews. But a negative social media review can cost you, so make sure you handle them.
Storytelling-based videos. Using stories to convey your messaging is perhaps the hottest technique in digital marketing right now, so your brand should engage, too.
The score of storytelling is beyond this article, but since it works so well, please do your best to learn how to do it. This article on using Instagram stickers to create an emotional context could be a good start.
Final thought
Hopefully, my research was helpful and inspiring for you to improve your social media strategy next year and achieve even more impressive results.
I tried to be as detailed as specific as possible, but if you have some questions about your social media strategy or techniques described here, don't hesitate to ask me in the comments below.
---
Related articles: