When you decide to start a LinkedIn page for your business, at first, you'd think there's a lot to learn about how the platform works.
With experience, you will see that there's a lot to learn all the time, when it comes to having a successful marketing strategy on LinkedIn.
Mastering the LinkedIn algorithm is not easy for a marketer who is new in the business. It takes a lot of time, resources and patience. The outcome will surely be satisfying if you make up a plan and stick to it.
Today we will start by laying the foundation of what is a top-notch LinkedIn marketing strategy, by learning the nitty-gritty of LinkedIn algorithm.
Ready? Let's jump in!
LinkedIn Algorithm - Tips & Tricks On How To Master It
1. What is LinkedIn algorithm
2. How does LinkedIn algorithm work
3. What types of posts are favored by the LinkedIn algorithm
4. What are LinkedIn ranking signals
5. How to master LinkedIn algorithm when developing your marketing strategy
1. What is LinkedIn algorithm
LinkedIn is one of the largest social media platforms, with over 875 million users worldwide.
This is the social media network on which the greatest professionals promote their products and services, connect with peers from their industries, discuss their projects and recruit new hires.
Since LinkedIn is constantly growing, it's your time to be prosperous and work on this new opportunity to develop brand awareness.
Like any other social media platform, LinkedIn works with the help of an algorithm.
The Linkedin algorithm is developed to initiate and search for the most relevant content to show their members.
When a LinkedIn user scrolls through their feed, the LinkedIn algorithm offers them results based on their preferences, previous comments, discussions, shares and followers.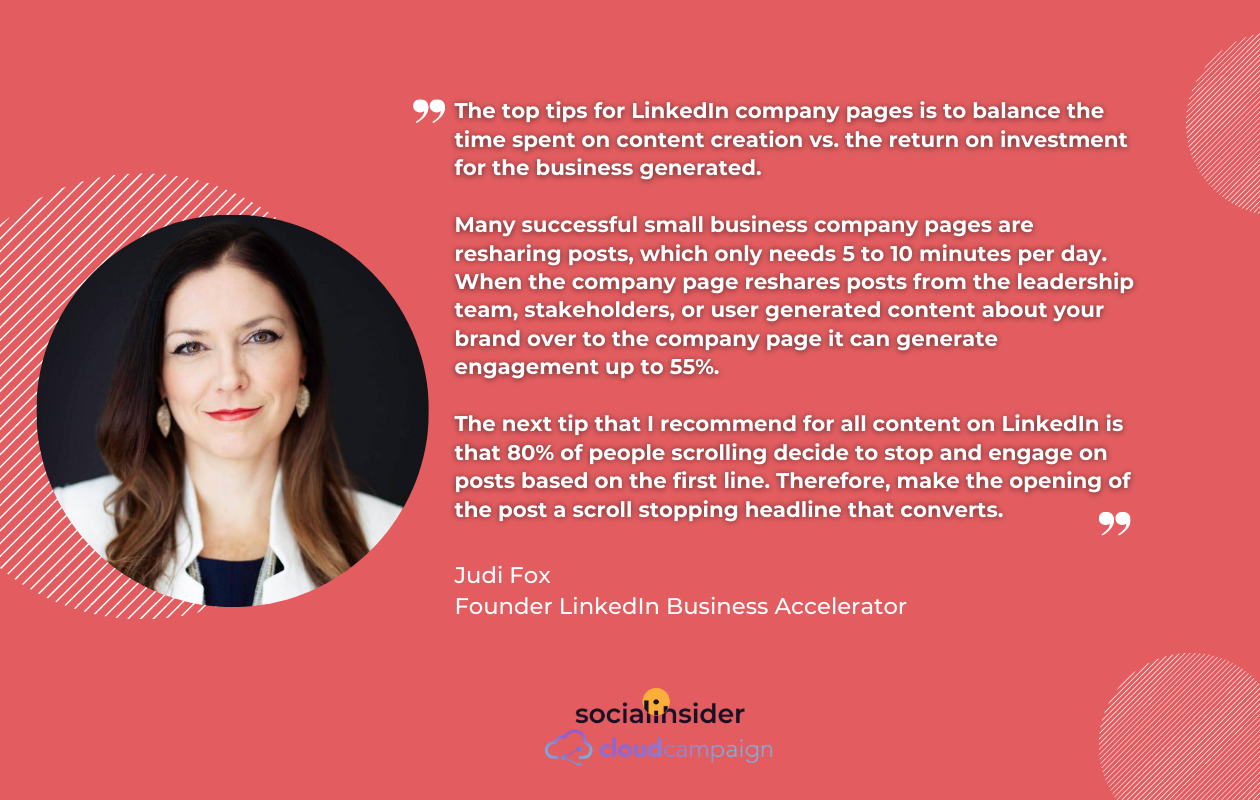 In just a split second, the LinkedIn algorithm is able to display at the top of the page posts that are significant for the user.
Therefore, based on the LinkedIn algorithm, this is how your posts reach more people, according to the keywords you use and SEO guidelines.
2. How does LinkedIn algorithm work
Now that we have defined what is LinkedIn algorithm, let's see how it works to be able to take advantage of it.
The LinkedIn algorithm is a mechanism that decides what content is prioritized in users' feed and how much reach your posts get from viewers.
Generally, the accounts which have the highest engagement and numerous interactions are the ones that get the highest reach.
Your LinkedIn feed gets sorted based on Top Updates which appear based on your activity and interactions with other accounts and users.
LinkedIn algorithm will make a clear distinction between meaningful conversations and promotional posts, favoring more the first type of posts.
What you need to know is that LinkedIn algorithm will not push into users' feed a certain type of content.
For the algorithm, it doesn't matter if you choose to post a text, an image or a video. What you want to transmit through that post is more important.
Another crucial insight that could help you increase organic reach is that you should post content that stirs conversation among users.
If you just find links and hit the "Post button", you should know that this practice is frowned upon by the algorithm.
3. What types of posts are favored by the LinkedIn algorithm
Getting a grip of how LinkedIn algorithm works is really insightful since it can help you adjust your marketing strategy according to the system's preferences.
It is time now to find out what types of posts are favored by LinkedIn algorithm to make sure your LinkedIn marketing strategy works as planned.
Let's see which are the types of LinkedIn posts that preach the network's best practices to build a healthy brand reputation.
If you formulate posts that include questions, this is the perfect way to increase engagement and reach.
Questions encourage other users to participate in the discussion. Most often, LinkedIn members use question-posts to draw users' attention, encouraging them to read a longer post.
If the question they pose in their post is a popular question for more users, they will probably hit the "Read more" button to find out the solution.
Breaking news and industry big events
To prove followers you are always aware of the latest trends in your industry, being ready to share your thoughts on some breaking news, you need to constantly make research.
If you post about what's trending, users will know that you are aware of the latest studies, facts and everything in between when it comes to a certain topic.
Images are the simplest way to communicate data, not only on LinkedIn, but on any other social media platform. The LinkedIn algorithm favors this type of content because it increases engagement.
Visuals like pictures, infographics, and stats are useful since they help users digest a big chunk of data in a simple way.
Some marketers use quote visuals to stir conversation and attract people with their pros and cons.
One of our latest studies on LinkedIn showed that native documents get the highest number of likes, while image posts generate a higher engagement.
Another type of content favored by the LinkedIn algorithm is employee-focused content. By posting this type of content, any brand proves to have a human side.
Your employees are not only the ones who help you grow your brand, but they are more than that.
They are your pillars and proof that things are working, even on days when nothing else seems to go right.
You can share photos of your team making your dream possible, pictures from competitions you went to together or even some photos from your latest teambuilding.
Your employees are a mirror of your brand and you should be able to showcase that, being proud of them. This type of posts will increase your LinkedIn engagement.
We've learned from other social media platforms, like TikTok and Instagram, that videos are one of the most engaging type of content.
It is better if you upload native videos instead of sharing just YouTube links. Native videos contribute more to an increase in engagement.
Videos on LinkedIn do not necessarily mean recording full commercials. The only important thing is to have that spark of creativity and then press that "REC" button.
If you produce eye-candy, informative videos you will be able to attract more followers.
Another way to efficiently use video content that is favored by LikedIn algorithm is by going live. LinkedIn Live allows you to establish a fruitful connection with your community.
During live broadcasts, you can conduct Q&As about your products and services with those who are interested.
After you build a community on LinkedIn who is always interested in the updates you post, you should also share your accomplishments, not only your struggles.
By showing users how your brand prospers, you prove how proud you are of your team and your common efforts.
Posts about awards winning and accomplishments attract users to congratulate you.
When it comes to text posts, advice-like content with nothing salesy is favored by the LinkedIn algorithm.
Pieces of advice that are shared regularly can help you increase your audience based on your common interests.
4. What are LinkedIn ranking signals
Besides the fact that most marketers worry for the LinkedIn algorithm, you should know that it works based on LinkedIn ranking signals.
Ranking signals establish what should be displayed first on users' feed depending on their interests and set the content order.
This ranking system works on three ranking factors: personal connections, interest relevance and engagement probability.
When you connect with people on LinkedIn, you will see that LinkedIn algorithm classifies your connections based on your interests and what is more relevant for you.
Your connections are split into four degrees and the first one contains the list of people with whom you interact more.
It is obvious that you will see more often the content of those connections you talk to more.
Another important aspect to keep in mind is that the value of your account's reach is strongly connected to the number of connections you have on LinkedIn. The higher the number of connections, the higher the reach.
The LinkedIn algorithm also keeps count of your interactions, looking at who you've been exchanging comments and reactions with.
LinkedIn will also show your posts to people with which you have common interests.
The LinkedIn algorithm figures out what are your interests based on the pages, accounts and groups you follow, the content you developed and hashtags you use.
It also oversees the people you have engaged with the most, offering you an opportunity to reveal meaningful content.
LinkedIn displays your posts outside your network if you mention other companies and use relevant hashtags to your posts.
When it comes to LinkedIn, engagement relies on how likely is for a user to engage with your post and how much engagement can a post receive.
For a user to engage with your post, it depends on the previous behavior of the user, being related to the rest of the posts they have engaged with lately.
When a post has an increased engagement, it means that LinkedIn will perceive it as relevant for users and will display it to more people.
5. How to master LinkedIn algorithm when developing your marketing strategy
Developing a LinkedIn marketing strategy can become a burden when you learn that you have to take into account so many systems and LinkedIn algorithm.
Here are a few tips on how to master LinkedIn algorithm and increase brand awareness.
Post relevant and original content
Even if this may sound like an understatement, it is really important to post content that is relevant to your followers.
Original content that offers new data to users is bliss. This is the type of content which will determine users to comment, react and engage with the posts.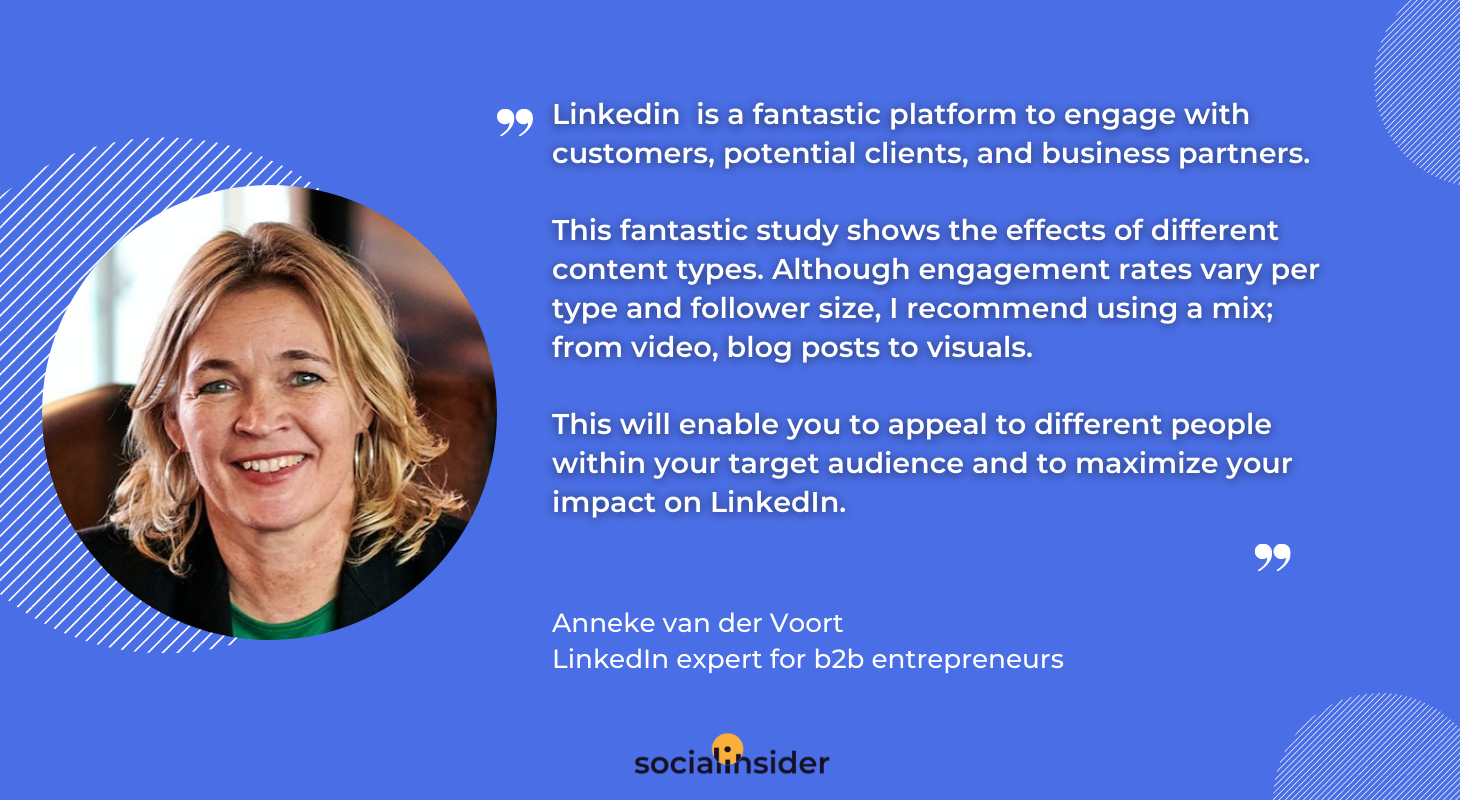 Make sure you don't just post something for the sake of not missing a day of posting. It is more valuable if you post meaningful content, which is not categorized as simple background noise.
You'd want your posts to offer readers an "aha" moment. Know your audience first and then adjust your content to their likings.
Keep in mind the fact that videos get the highest engagement rate, especially when it comes to native videos.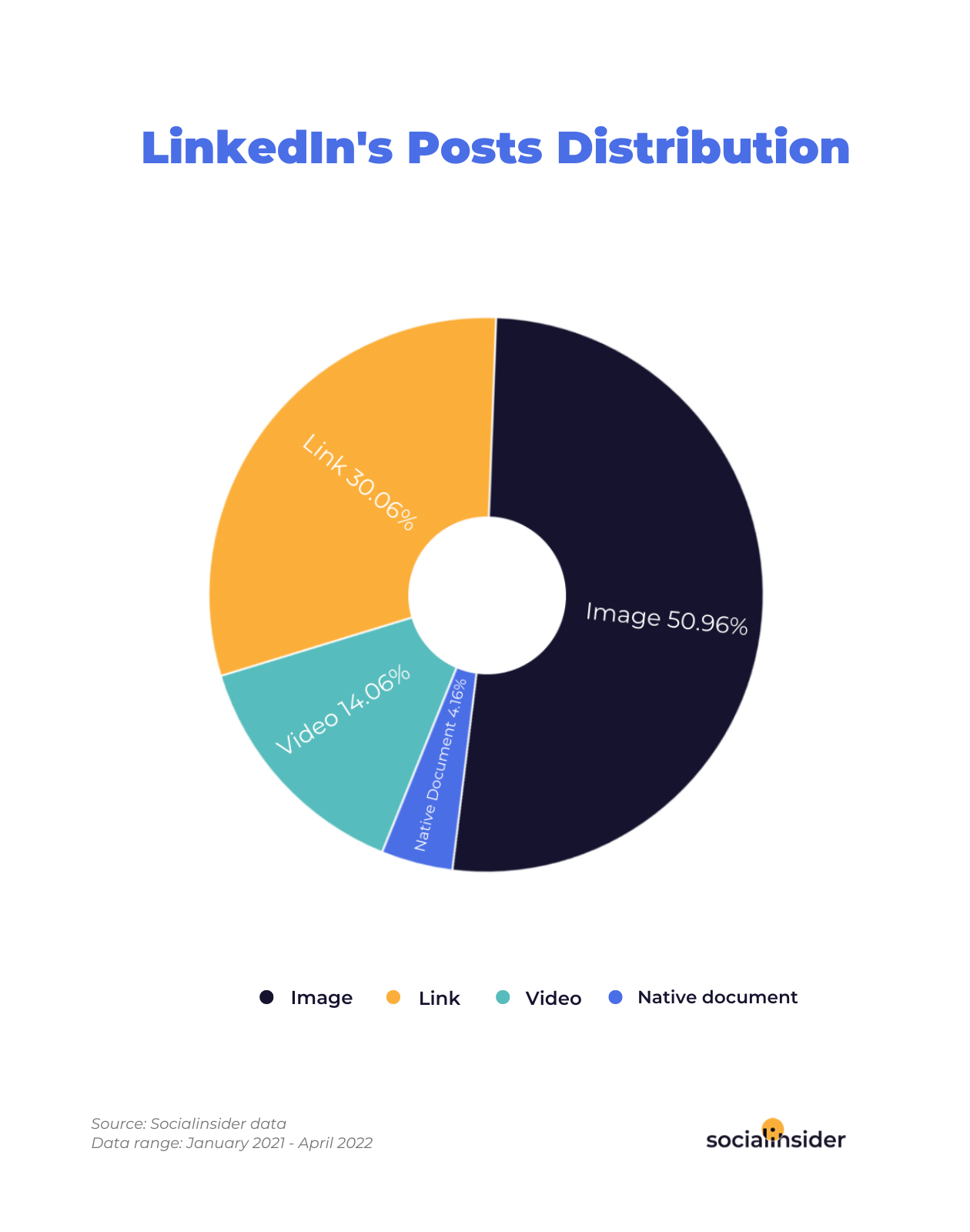 Image posts engage better than text posts, but if you prefer text posts, you should know that short text posts are favored over long text posts, comprising infos while offering specific advice.
Be personal
Some marketers would say that building a brand is not necessarily hard. What is even harder is to build your own voice and identity so that people recognize you by your ideals and goals.
When users discover your human side, they will establish stronger connections with your brand, being more likely to interact with it, asking for help, for more details or advice.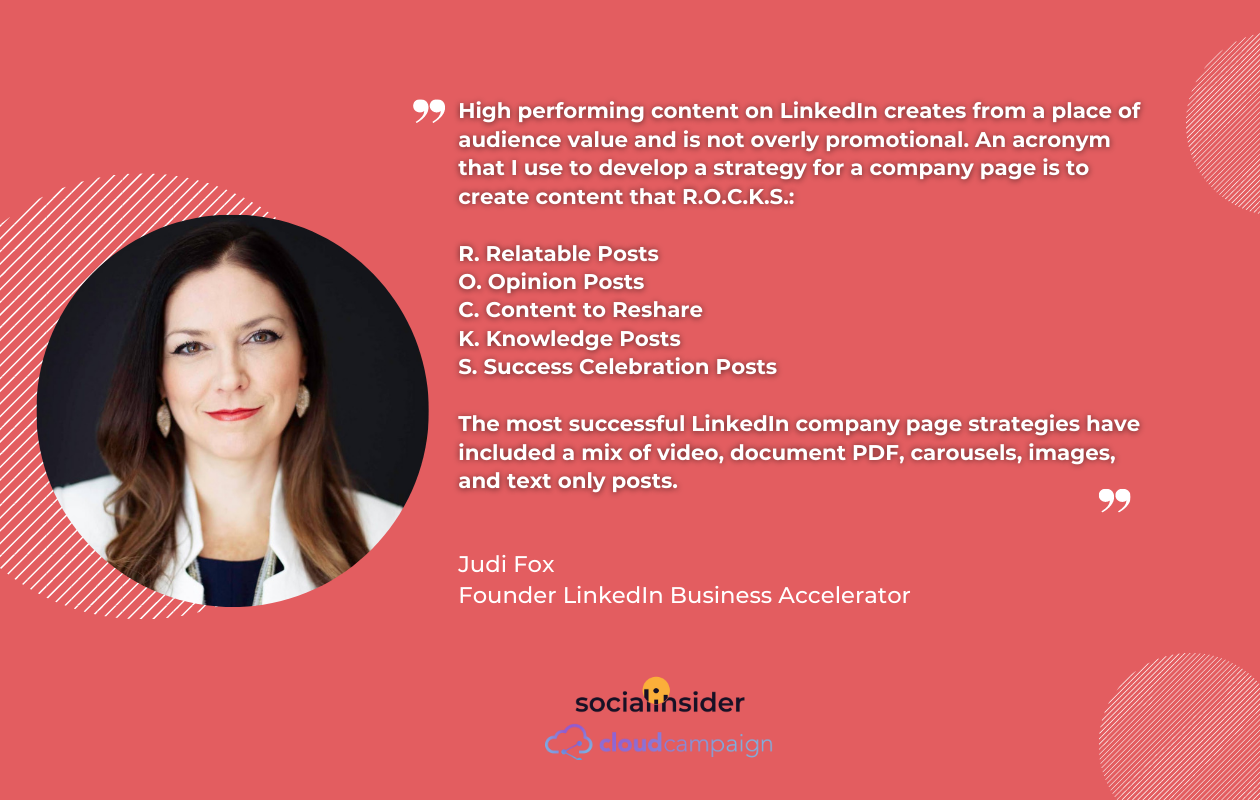 Encourage this type of behavior in your followers to be able to develop your own community. Post about your employees, let followers know when you have a new team member and try to offer your posts a personal touch.
Develop your network
To make sure your brand is really succeeding in the marketing world, you wouldn't want to know that you just have a few followers.
Instead, try to build a solid and loyal community that will be by your side even in your darkest times.
Promote your LinkedIn content
Promoting your LinkedIn organic content will help you increase brand recognition and your overall engagement. There are some useful strategies that could help you.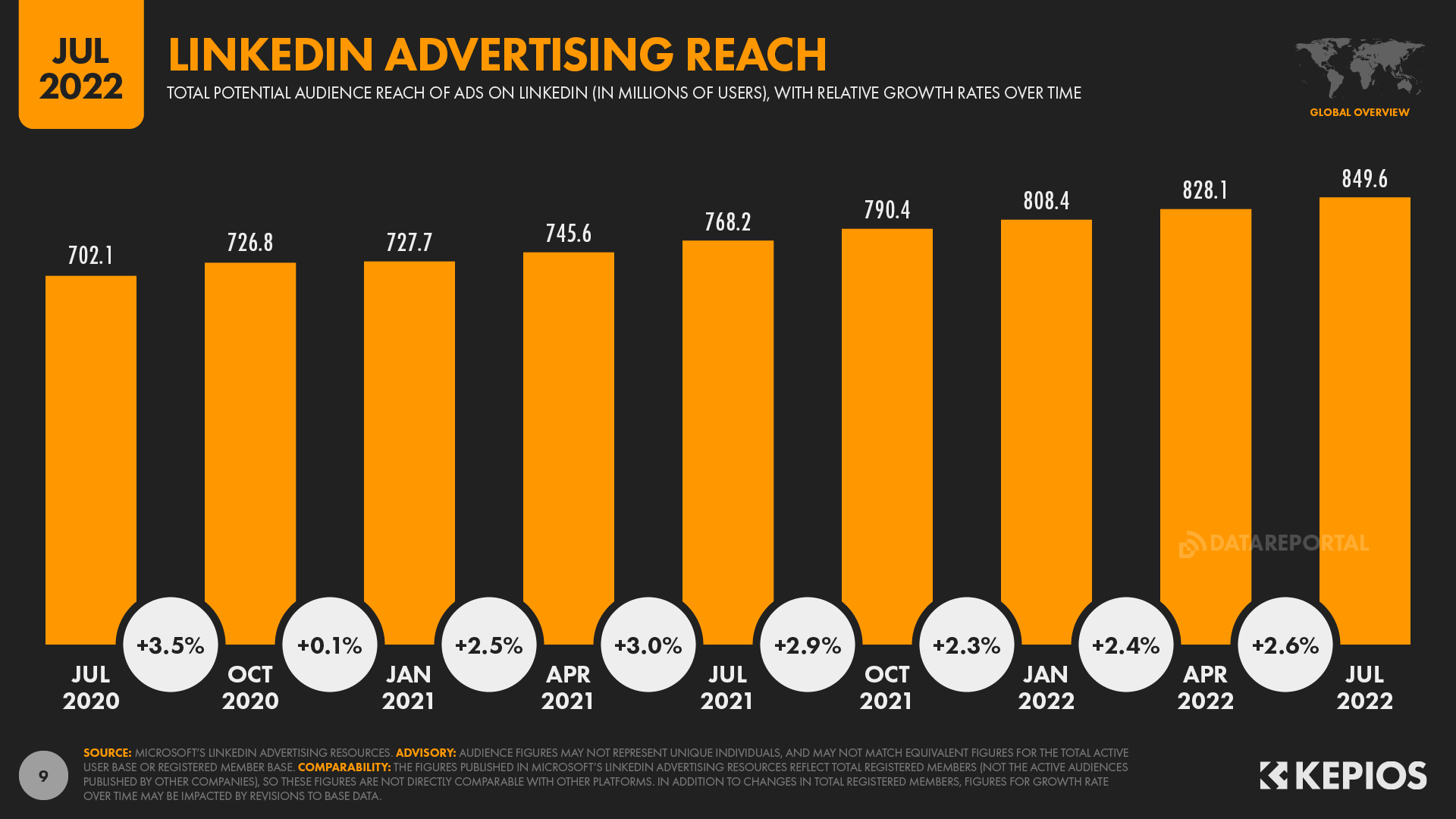 Include a call-to-action in your post, relevant hashtags and also consider tagging your employees or companies you talk about.
This way, your content will reach more people, getting to the feed of more LinkedIn users.
Encourage engagement
It is important to not post content just to make sure you can check that task off your list.
Quality content is what will make the (marketing) world go round. And that's what you want to obtain with your brand's page.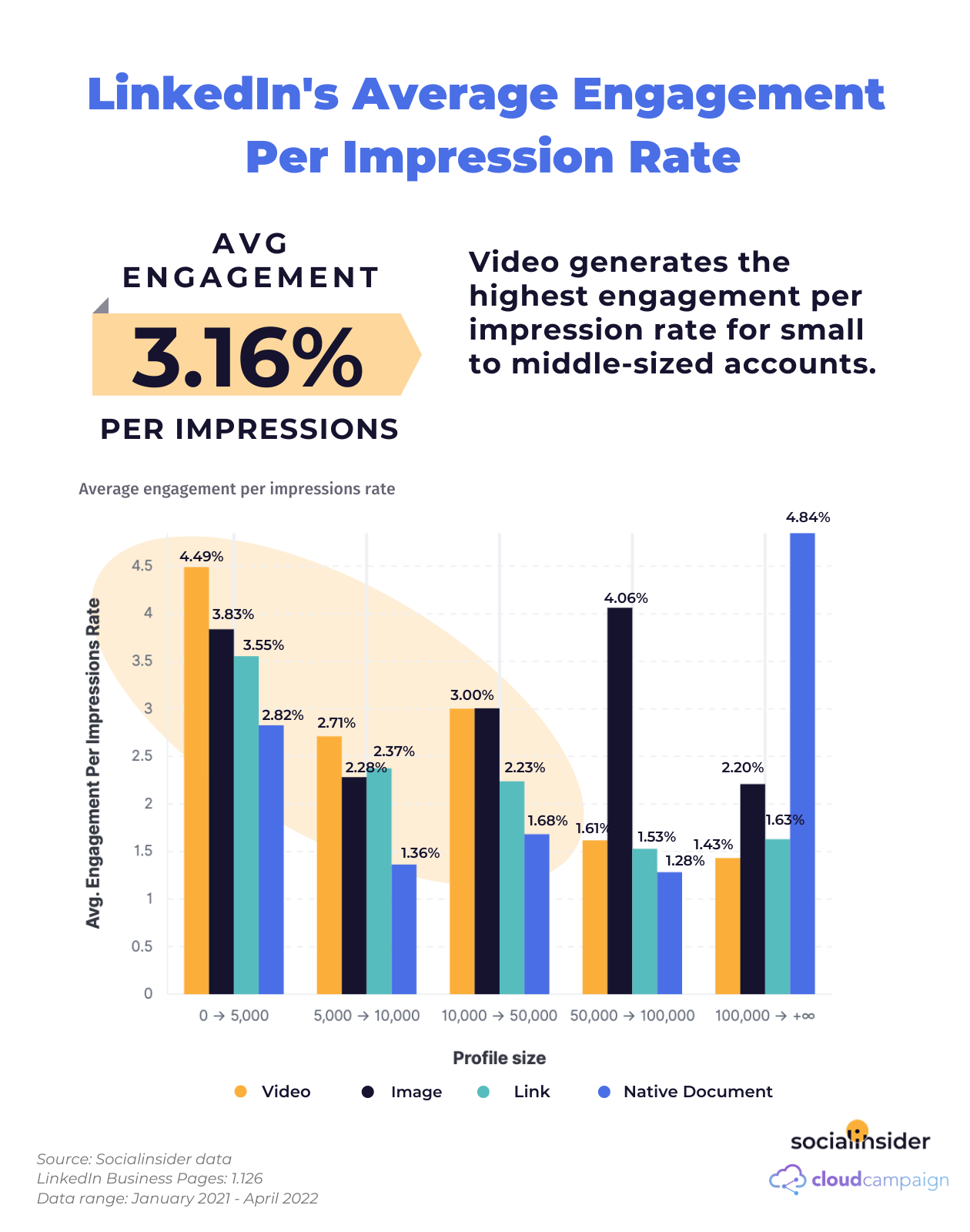 Stay away from simple reposts. They won't bring you the engagement you are aiming for. It is better if you post short texts, instead of reporting.
Consider asking your followers questions about a popular topic of your interest and offer valuable insights.
Avoid using outbound links
This social media platform doesn't like it when you use outbound links in your posts. The LinkedIn algorithm does not favor posts with external links since it doesn't like it when you leave the network.
That is the main reason why the algorithm won't prioritize and show these types of posts to your followers.
However, if you really want to share a link from another social media platform, consider placing it in the first comment of your post.
Use LinkedIn analytics to optimize your strategy
To make sure your LinkedIn marketing strategy unfolds as planned, it is best to use LinkedIn analytics to check your performance.
A third-party tool like Socialinsider could help you find out what's your campaign's evolution and see what efforts you need to make to remain on the right track.
With Socialinsider, you cannot only track your performance, but you can also compare it with your competitors' evolution.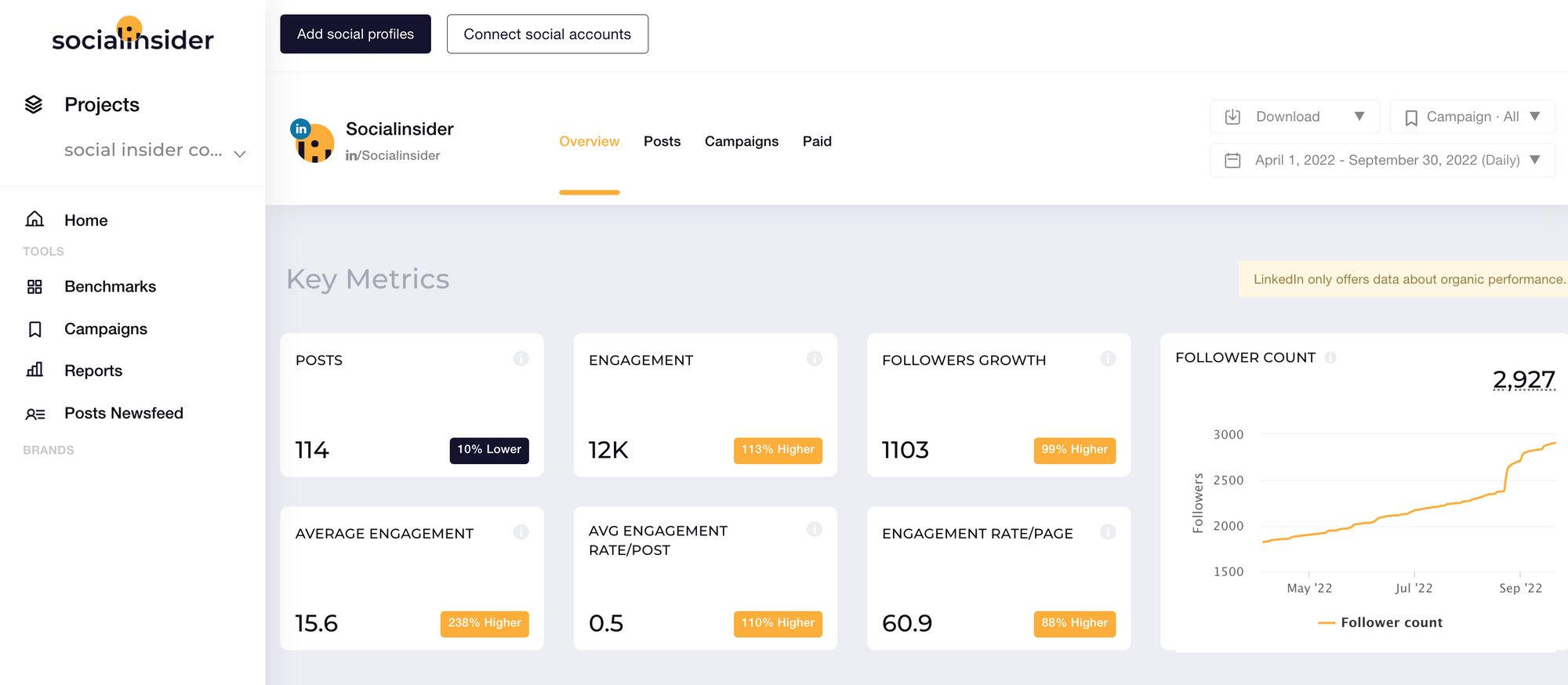 In a world where things are continuously changing at a rapid pace, it is important to keep an eye on your competition as well.
By analyzing what they are doing, it offers you new perspectives that could help you adjust your strategy for the better.
Final Thoughts
In order to grow your brand, it is advisable to use LinkedIn algorithm to your advantage, making SEO work wonders for you.
In the fast-forward digital world, acing LinkedIn posts is really important. This will help you build a healthy and functioning marketing strategy to grow your brand.
To make sure the LinkedIn algorithm favors your posts, your content should be focused on the latest trends in your industry.
Hopefully these tips and tricks about LinkedIn algorithm help you get a better performance on this social media platform. In case any question arise, we are only a few clicks away and I'd be happy to help.