Since its launch in 2010, Instagram has grown to become the most profitable social media platforms. Currently, Instagram is the top photo and video sharing social network, where 80% of Instagram users follow at least one business, with more than 200 million visiting as least one business profile every day.
Although Facebook still dominates the social media platforms space with 79% of US population using it on a daily basis, Instagram is fast catching up and is currently being used by 32% of US population daily.
When Facebook acquired Instagram way back in 2012 at the cost of 1 billion, nobody thought that it would become a huge video and photo sharing platform as it is today. In 2017 this giant photo and video sharing social media platform generated revenue of $3.64 billion.
In 2018, Instagram revenue forecast set to double, reaching $6.84 billion. It clearly shows that Instagram is a powerful social network that cannot be ignored.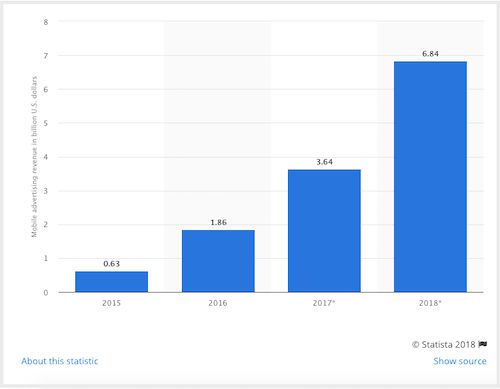 In this article, I will dive into what trends we can expect to see on Instagram over the next year and how you can get ahead of the game.
---
Instagram Marketing Trends That Marketers Need To Be Aware Of In 2019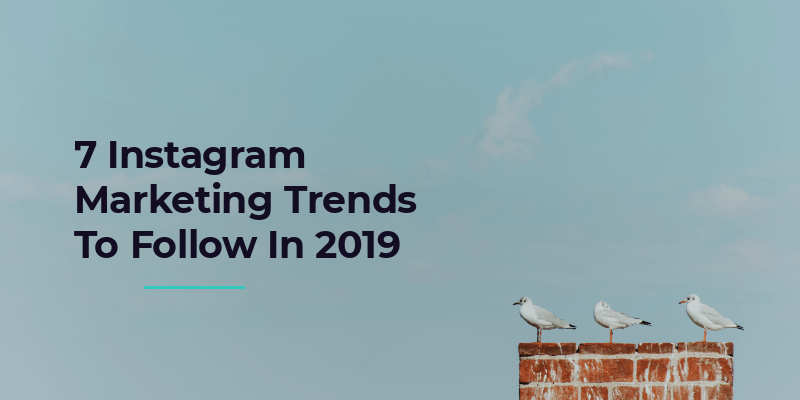 ---
1. Shopping features and product tagging
Instagram is set to introduce new shopping features in 2019. These new shopping features aim to bridge the gap for marketers who want to use this platform as a marketing tool to also use it as an e-commerce channel.
For instance, the new feature such as shopping in Stories rolled out this year helped advertisers to place a shopping bag icon on any product or service that they are promoting. With this option, marketers have the option to target their audience to click the shopping bag icon and view product image, information, and link to the website to buy the product.
With more than 400 million users using Instagram Stories on a daily basis, advertisers can take advantage of this marketing feature to connect with their target clients.
In fact, there are talks of a new standalone shopping app that's coming to Instagram in the next couple of months.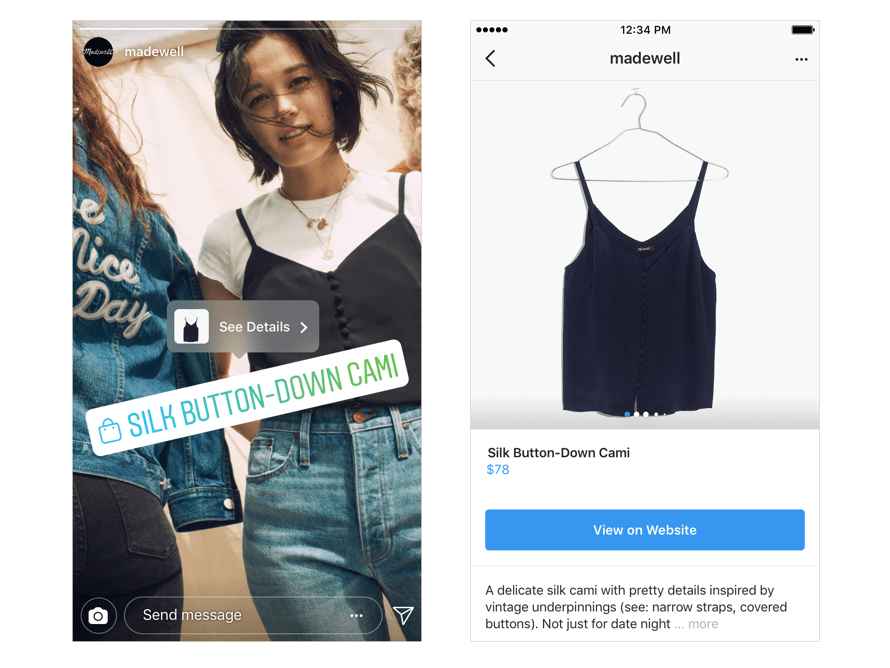 Continue reading: Sell On Instagram: 7 Tips To Make Awesome Shopping Posts
2. Influencer marketing with nano-influencers
Influencer marketing is quickly becoming mainstream as most brands see it is as one of the best ways to reach out to their target audience.
According to a Nielsen report, 92% of consumers trust recommendations from individuals (even if they don't know them) more than brands. Using people who are trustworthy, reputable and likable is a great strategy to can use to market your brand.
Nano-influencers are a social media marketers secret weapon. Nano-influencers have a much smaller following of around 5,000 but have a niche following. They represent a typical friend persona, and they are very good at social media.
Although their following is much smaller than that of a celebrity, their community is more engaged. According to a Digiday survey, nano-influencers are able to engage up to 8.7 percent of their following while the engagement percentage of celebrity influencers, who have more than a million followers, is only 1.7 percent.
Take a look at Kelsey_Thefarmersdaughter's Instagram account. She's using Instagram to drive traffic to her blog and she's actively engage with her audience.  
3. Authentic profiles win peoples' heart
Authenticity is a valuable skill in 2019. Instagram is set to favor brands that create more Instagram lives and less polished content. Start focusing on authenticity instead just posting polished content on your business profile.
Due to the Cambrige Analytica, trust in social networks is on the decline. Edelman's 2018 Trust Barometer found that 60 percent of respondents no longer trust social media companies.
If you want to create authentic content, you need to tell stories with your captions and use Stories features such as emoji, slider, gif or the questions sticker.
Take Wholefoods for example. They upload authentic photos with food and DIY recipes.
Related article: What Questions You Should Use In Instagram Stories To Generate Conversations
4. Micro-brand marketing
The main aim of Instagram is to ensure that brands market their services or product to relevant people who are looking for those particular products or services.
Therefore, if you want your brand to thrive on Instagram in 2019, then you need to start acting like a local business. This means all your marketing efforts should target the local market as opposed to international market.
Robert Katai said: Being a true social channel, Instagram favors micro-brand marketing and, in fact, we see quite an explosion of small companies and brands on the platform.
Take Jcrew for example. They created a new Instagram space to geek out on menswear.
Related article: Social media benchmarks 2018 for Automotive, Beauty, Fashion, Food Industries. Check it out!
5. Less polished videos work better on Instagram Stories
For a long period, brands were posting heavily polished videos on Instagram to attract customers. Such videos take so much time and effort to be produced.
In 2019 less polished videos that cost less time to create and post will work better on Instagram. Most Instagram users are not interested in viewing highly polished videos, instead, they are looking for content that is authentic and relevant to them.
2019 is the back to basics year in terms of engagement, content and reaching new audiences on Instagram. Brands should invite their employees to promote products or services and managers to speak up freely about their challenges.
The Guardian already applies this strategy with their Stories. While analyzing the data, the Guardian found that videos with scripts and shot in a studio and professionally edited were simply not worth the effort.
"It was just too laborious for the return on investment," said Eleni Stefanou, acting social platforms editor at the Guardian.
6. Instagram friendly venues
If you're looking for content trends for the next year, then you should create an Instagram destination for your business. Set up a real-life, offline place where your audience or employees can take Insta-shots. Inspire people to share pictures of your designated "destination", and to tag your brand on Instagram. Share those mentions and generate exposure for your brand.
Create offline Insta-friendly events where people can come to snap Insta-friendly photos.
A Color Factory is a great example here. Visitors are willing to pay a fee to go in and take Insta-ready photos.
Continue reading: How To Use Instagram's Mention Sharing Feature To Your Brand's Advantage


7. Advanced measurement tools
Before you even plan your Instagram marketing budget, use advanced measurement tools to measure your performance.
If you want your marketing to be successful on Instagram in 2019, then you need to use advanced measurement tools to track your overall performance as well as comparing your efforts against top competitors. This way, you quickly know if your marketing strategies are working and if not, then you will know areas that you need to improve. Socialinsider might be a great help here :)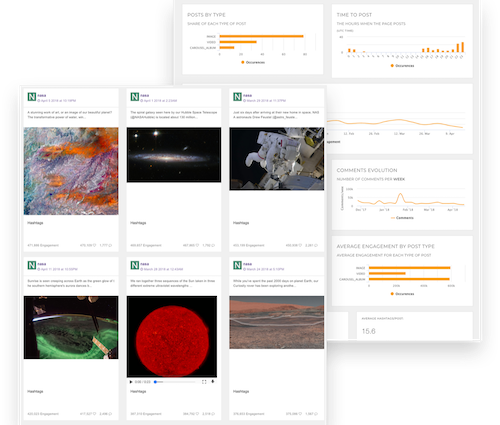 Final Thought
2019 will be an exciting year for this social media giant. With so many new features, tools, and more, we're so excited to see what trends for content and Stories this ever-popular social media platform will roll out.
Want to share an Instagram trend for 2019? Let us know in the comments!
Start a free Socialinsider trial today and track your Instagram analytics! Report and analyze multiple profiles from one dashboard, quickly evaluate your Instagram performance based on the metrics that matter, understand your hashtags performance and get Stories analytics!
---
Related articles: