Instagram is one of the most visually engaging social media networks with more than 800 million users. This makes Instagram highly desirable for growing your business on the social media platform. The potential of being followed by loyal users is impressively high on Instagram.
However, the way to succeed on Instagram does not lie in simply posting content on a daily basis. Using hashtags might help you generate a little response, but to buy followers is not the answer to how to grow your Instagram audience.
The followers who are bought might increase the number of followers on your Instagram account, but they will never engage with the content you post. This is the reason why actual followers are so valuable for your Instagram account. It is only when your Instagram grows organically, that you have actual followers on your account.
Read on to find out how to grow Instagram followers organically, and what strategies will successfully help you garner actual followers on your Instagram account.
How to grow Instagram followers organically
Posting consistently is the first step towards growing Instagram followers organically.
It has been observed that while average Instagram users post once every day, the successful accounts generally post frequently and more than once per day. This organic tactic has been successfully used by Sue B. Zimmerman, who began her journey on Instagram 5 years ago, and has more than 40K followers (for two different accounts) today.
According to Zimmerman (recognized Instagram expert), you need to select a frequency that you can keep possession of. And when you start receiving questions and comments on the posts, do ensure that you respond to all those who engage with you on Instagram.
The following lines describe the four pillars for successfully gaining Instagram followers organically.
1. Content
If you want to know how to grow your Instagram audience organically, take a good look at the content of your Instagram account. Using the right content can help you win new followers organically.
Some essential tactics used by Sina from @happygreylucky (246k followers) have been listed below. These tips helped her grow engagement on her Instagram account within a year's period:
I don't think it doesn't really matter what camera you use (phone vs. SLR), as long as your photos are good quality (aka taken in bright, natural light if you're photographing with an iPhone). I personally prefer a good camera because I want each of my photos to be crisp and, in my dark house, that's just not possible with an iPhone.
I know I just said that posting every single day is important and I know that can create an enormous amount of pressure to constantly produce new content. But no photo is still better than a mediocre photo. If you're not feeling a photo, there's a good chance your followers won't either. This is what happens when you don't post a photo: nothing. Aka you don't gain any new followers but you also won't lose any.
Instagram is predominantly a visual platform but a good caption can absolutely take your photo to another level. Some of my all-time best performing photos have had good captions to go with them. Think witty, honest, or heartfelt.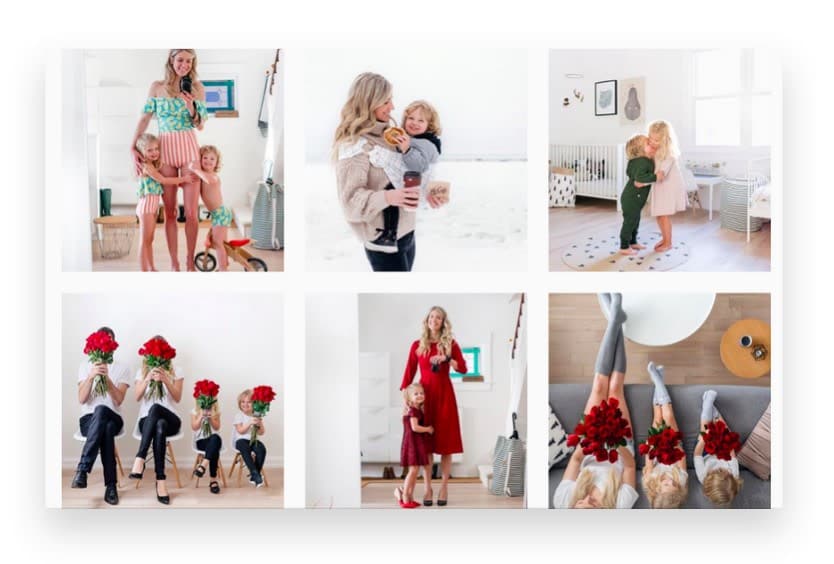 2. Consistency
Another important pillar for successfully adding new followers organically on Instagram is consistency. Retaining consistency will not only allow more new users to take an interest in your Instagram profile, but will also help you build an image (for your business) that is centered on characteristics specific to your Instagram account (such as using the same hashtags on all posts, or posting particularly-fashioned pictures).
As mentioned earlier, Instagram Expert Sue B. Zimmerman (@SueBZimmerman) has enforced certain organic tactics, including consistency, to engage a huge number of users on Instagram. Here are some tactics that Sue has implemented for retaining consistency in her Instagram accounts:
With the use of proper hashtags on your images, you can reach out to an enormous targeted audience. Instagram allows you to add as many as thirty hashtags, and it has been observed that the maximum interactions have taken place on Instagram posts with 11 or more hashtags. However, while selecting hashtags, you need to ensure that only those hashtags are incorporated in your posts that help you gain relevancy with your audience.
Since Instagram is similar to digital magazine, content on Instagram should be curated to share similar vibe or theme.
For instance, you may consider posting pictures related to a single subject matter, or resort to cropping all the images in a similar way, or even opting for the same filter for all your pictures.
Sue Zimmerman's followers are familiar with seeing clean images and fonts with bright colors in her Instagram profile.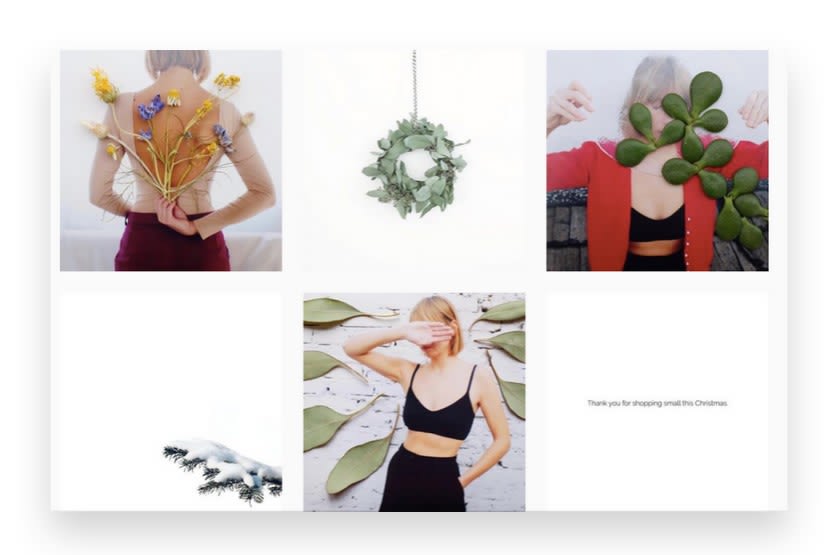 3. Market Research
An important part of learning how to grow Instagram followers organically is by conducting proper market research. This will help you identify the strategies implemented by your competitors on Instagram, especially the ones that are popular on this social network.
Use tools like socialinsider.io to gain insights for:
✔ When and what are they posting?
✔ How are they engaging with their audience?
✔ What content is generating excitement and what's falling flat?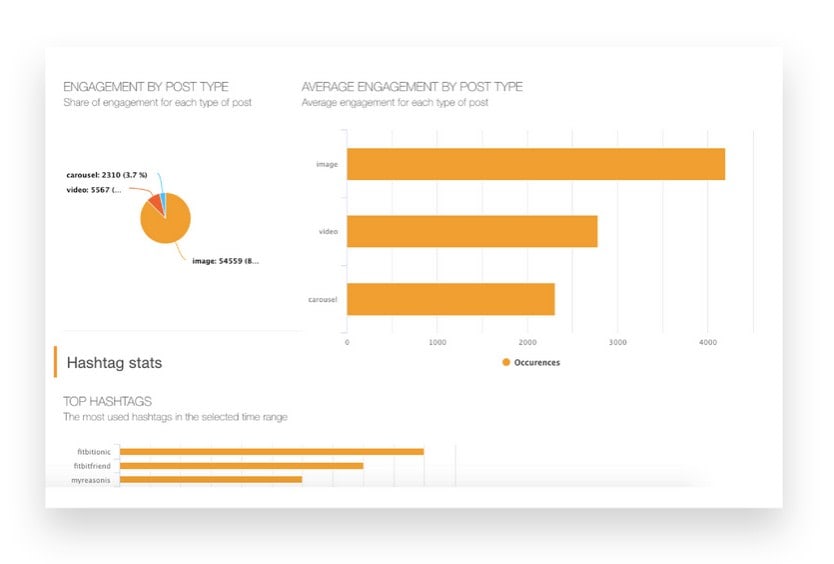 4. Networking
Without networking you cannot expect to have an audience, leave alone grow your Instagram followers. Therefore, networking will help you to communicate to a large audience on Instagram, resulting in growth and popularity of your business on Instagram.
✔ Engage with others on their feed.
✔ Engage with people on your own photos by responding to comments.
✔ Team with a group of other Instagrammers and participate in #followfriday or other variations for your niche.
✔ Increase exposure by tagging brands, influencers or your followers.
Post a picture with either a question or statement on it. Next, you need to tag a particular follower. Get him/her to give their input in the comment section, while reminding them to tag another Instagram user for their input. In this way, you can tag other Instagram users in your given post, asking them for their inputs. With the image being tagged, again and again, chances of your post and account being viewed by a larger section of the audience will also increase, and so will the opportunity to find potential new followers.
✔ Setup giveaways.
A good way to attract new followers as well as to make your Instagram followers feel excited about something new is by setting up recurring giveaways. When your giveaway closes, motivate the recipients to have you tagged in their Instagram post where they are seen exhibiting what they have won. So, every time a winner tags you in their post, your account and brand/business will be exposed to a lot more potential new followers.
✔ Let other people regram your stories (Instagram tests resharing of others' posts to your Story).
Instagram is testing out "a new Stories feature which will enable users to share public Instagram posts – either theirs or anyone else's – direct to their Story in one click". Stay tuned 😃
Final thought
These are some of the most effective tips on how to grow Instagram followers organically that have been successfully used by various Instagram accounts, who have (no doubt) been successful in building a larger audience for their accounts.
While you can begin with incorporating one or more of these effective tactics into your Instagram account, you need to remember that it is the manner in which you engage with users and how your motivate and answer them that actually contribute to growth in your Instagram followers organically.
I hope you found this guide useful and I'd love to hear your thoughts in comments.
Start a free Socialinsider trial today and track your Instagram analytics! Report and analyze multiple profiles from one dashboard, quickly evaluate your Instagram performance based on the metrics that matter, understand your hashtags performance and get Stories analytics!
---
Related articles: