If you've been seeking information about your brand, customers, audiences, and competitors but aren't getting the most accurate results, social listening can help.
Social media listening can provide accurate, high-quality insight into your clients' thoughts and feelings.
So what are you waiting for?
See what people say and feel about your brand, spot trends before your competitors, manage crises before escalating, and drill down the topics that matter to your product innovation.
Social media listening tools for every budget
Social media listening tools that tell you all the gossip
3.1. Atribus
3.2. Audiense
3.3. Awario
3.4. Brand24
3.5. BrandMentions
3.6. Brandwatch
3.7. BuzzSumo
3.8. Cool Tabs
3.9. Critical Mention
3.10.Digimind
3.11.Iconosquare
3.12.Infengy
3.13.Linkfluence
3.14.Meltwater
3.15.Mention
3.16.Mentionlytics
3.17.Orlo
3.18.Pulsar
3.19.Reputology
3.20.ReviewInc
3.21.Synthesio
3.22.Talkwalker
3.23.YouScan
1. What is a social media listening tool?
A social media listening tool will search the internet for mentions of your brand, competitors, and other keywords you choose.
This way, you can see how people perceive your brand, spot trends, and maintain control over your story.
2. Why use a social media listening tool?
Over 90% of consumers say online reviews influenced their purchasing decisions.
Social media managers may use social media listening tools for online reputation management of brands, competitor analysis, customer sentiment tracking, real-time events monitoring, and even potential leads discovery.
You'll be able to collect all data into a single dashboard and make well-informed decisions.
As a result, you will have a competitive advantage in your market.
3. Social media listening tools that tell you all the gossip
Social listening can provide you with unbiased and direct information about every aspect of your business.
Explore the alternatives below to see which tool can assist you in making better decisions and enhancing your brand reputation.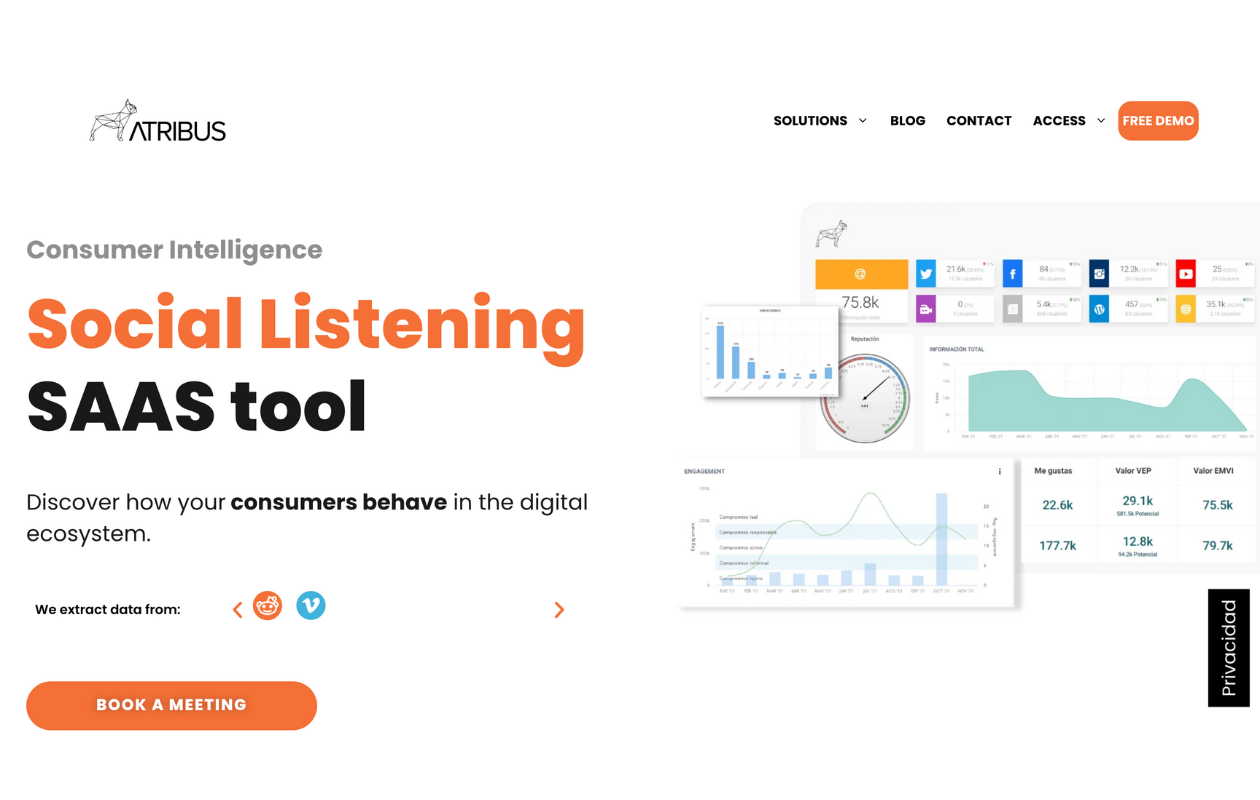 Pricing: Contact Atribus to obtain current pricing.
Atribus is a consumer intelligence platform that offers online monitoring solutions for social media and not only.
The brand focuses on communication and crisis management and allows users to collect all mentions of subjects, users, companies, and influencers in one place.
The Valencia-based company extracts data from TikTok, Facebook, Twitter, LinkedIn, Instagram, YouTube, Google, TripAdvisor, Reddit, Twitch, Tumblr, Vimeo, and Reddit.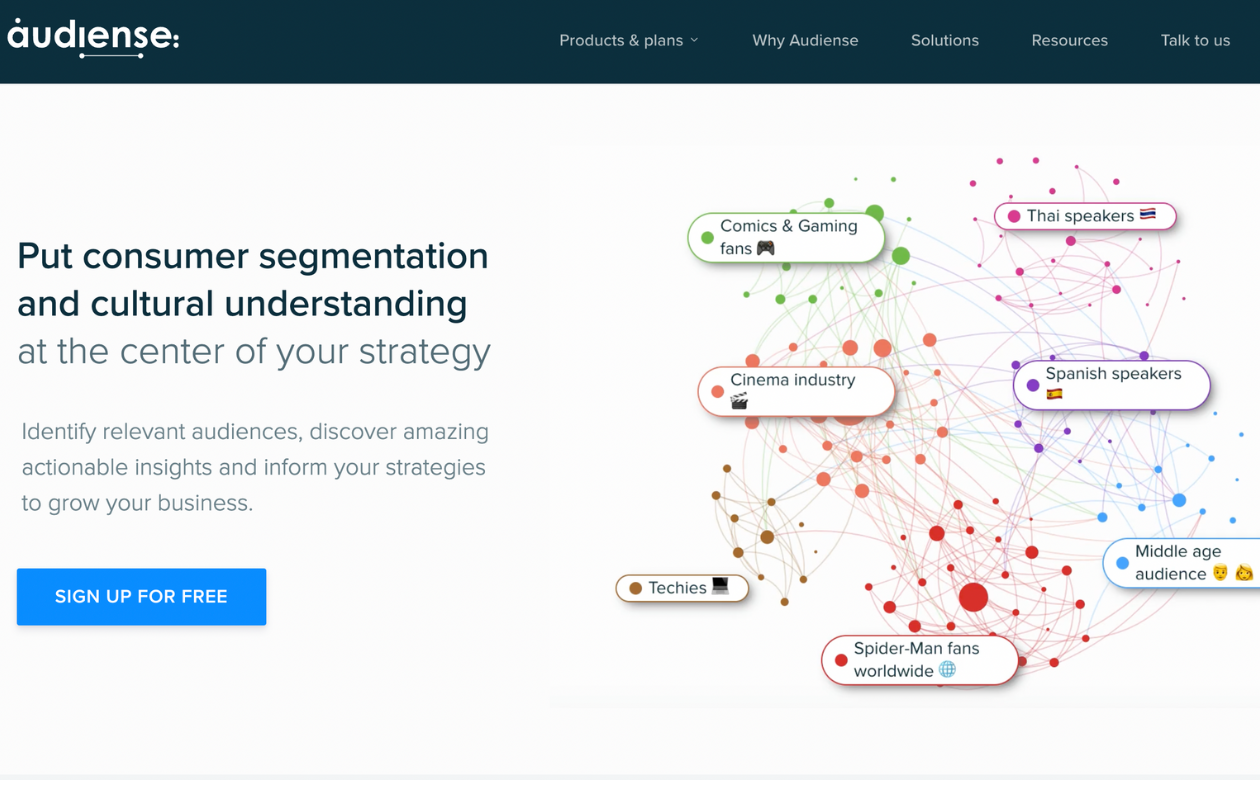 Pricing: Contact Audiense to obtain current pricing.
Audiense focuses on easing the consumer research process and helping businesses incorporate social data into their strategy.
Audiense helps marketers develop relevant audience-centric strategies through unique social consumer segmentation and insights.
Audiense allows users to combine numerous filter options such as profiles, affinities, demographics, or job roles when creating a report.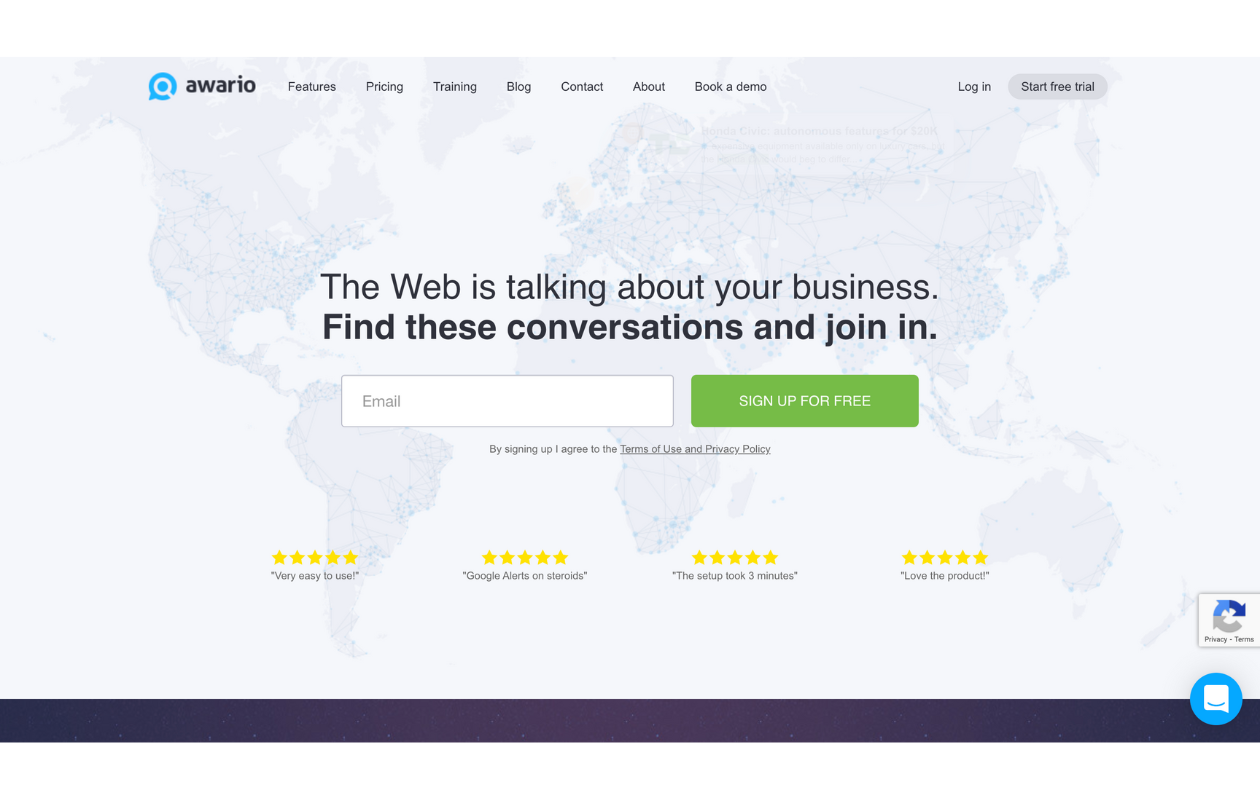 Pricing: Starting at $24 per month. You can sign up for a 14-day free trial to try out the Starter plan. Up to 30,000 mentions are possible.
Awario is a social media and web monitoring tool.
Awario allows you to track brand mentions and monitor competitors.
You can use the app to identify sales possibilities and influencers, and engage with your audience online.
The software offers monitoring across Instagram, Twitter, Facebook, YouTube, Vimeo, and online news.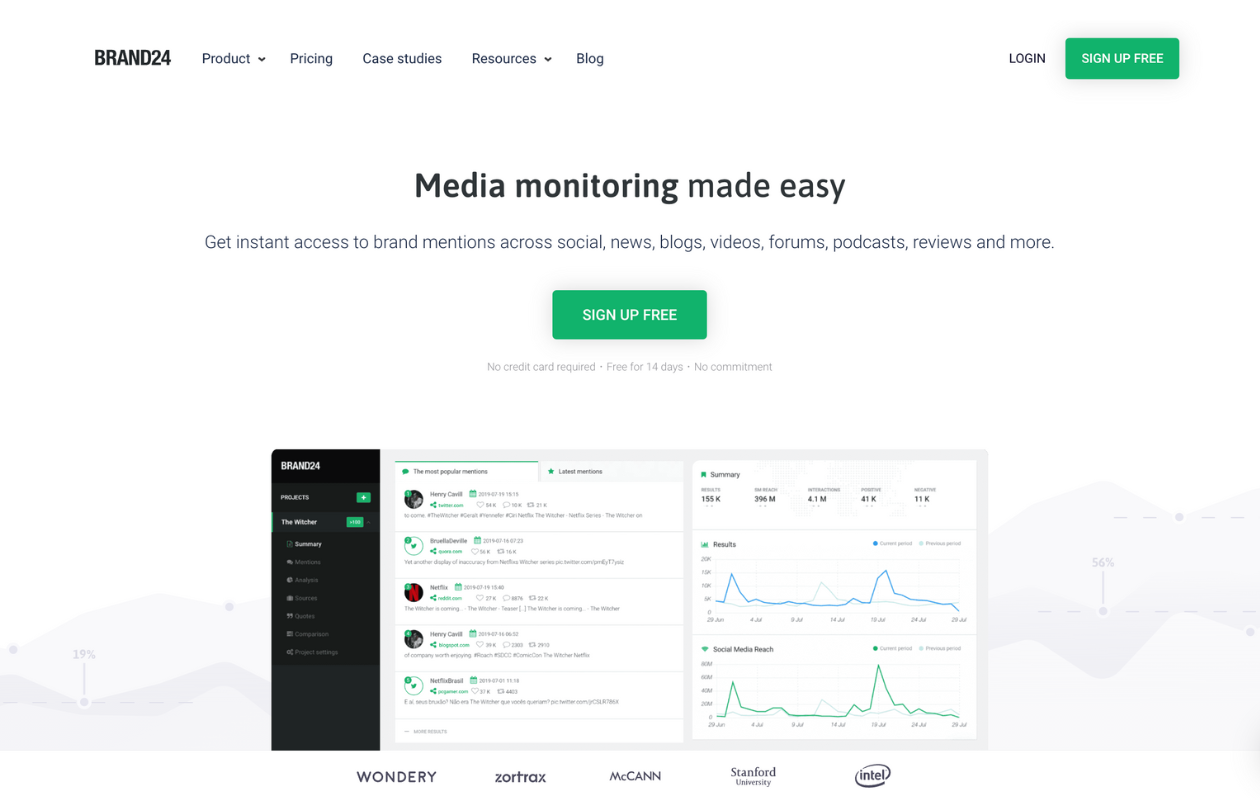 Pricing: Brand24 offers an individual plan at $49/mo. Pricing plans for teams and agencies start at $99/mo. You can also opt for a free 14-day trial.
With Brand24, you can check your reputation by sorting your brand mentions into positive and negative attitudes. You can then download this data into PDF and Excel versions of summarized reports.
Brand24 supports Facebook, Instagram, Twitter, YouTube, TikTok, and Twitch. Moreover, it can extract data from blogs, forums, newsletters, and podcasts.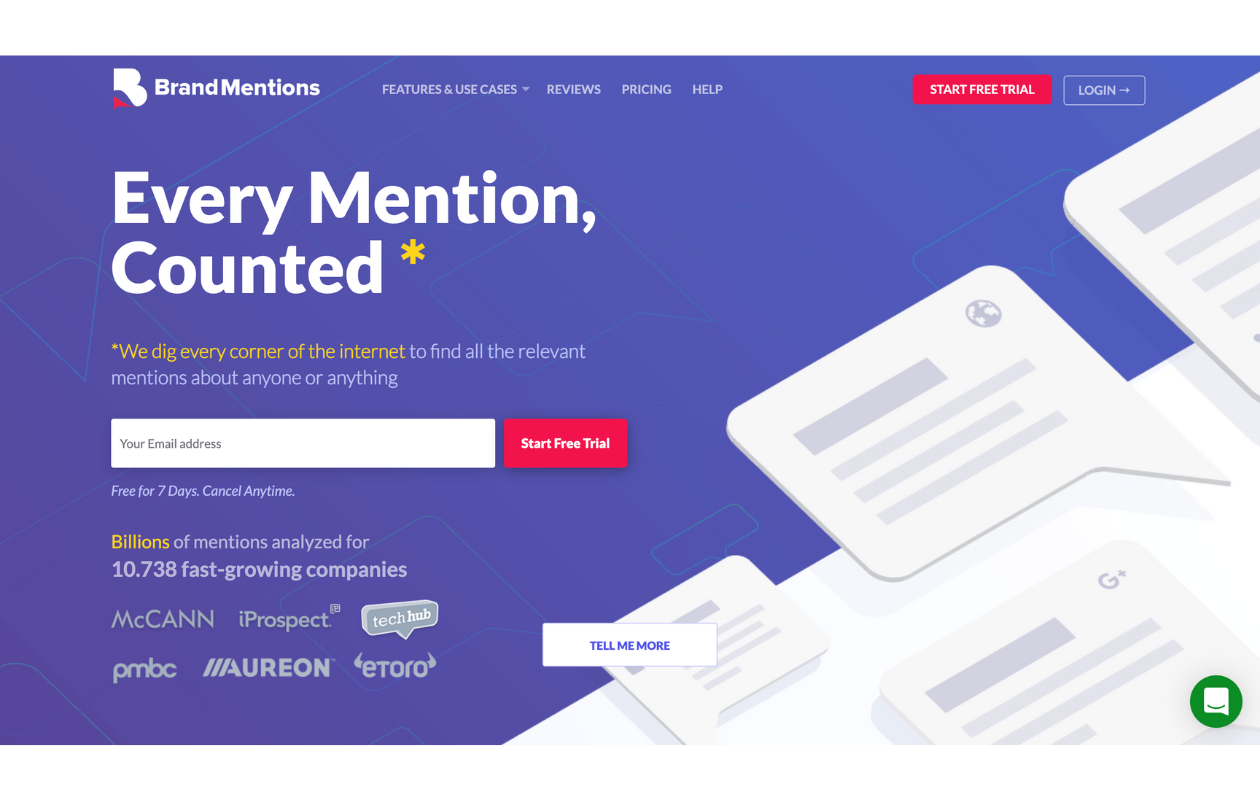 Pricing: Starts at $99/mo. You can also see what BrandMentions can do for you within a 7-day free trial.
You can use BrandMentions to keep track of everything mentioned about your brand or product on all relevant channels.
Depending on the subscription you have, you can access historical data going back from 6 months to 10 years.
BrandMentions performs a thorough sentiment analysis to determine the tone of the chats and sends you real-time notifications.
The app monitors Twitter, Facebook, Instagram, LinkedIn, Pinterest, Reddit, and Quora.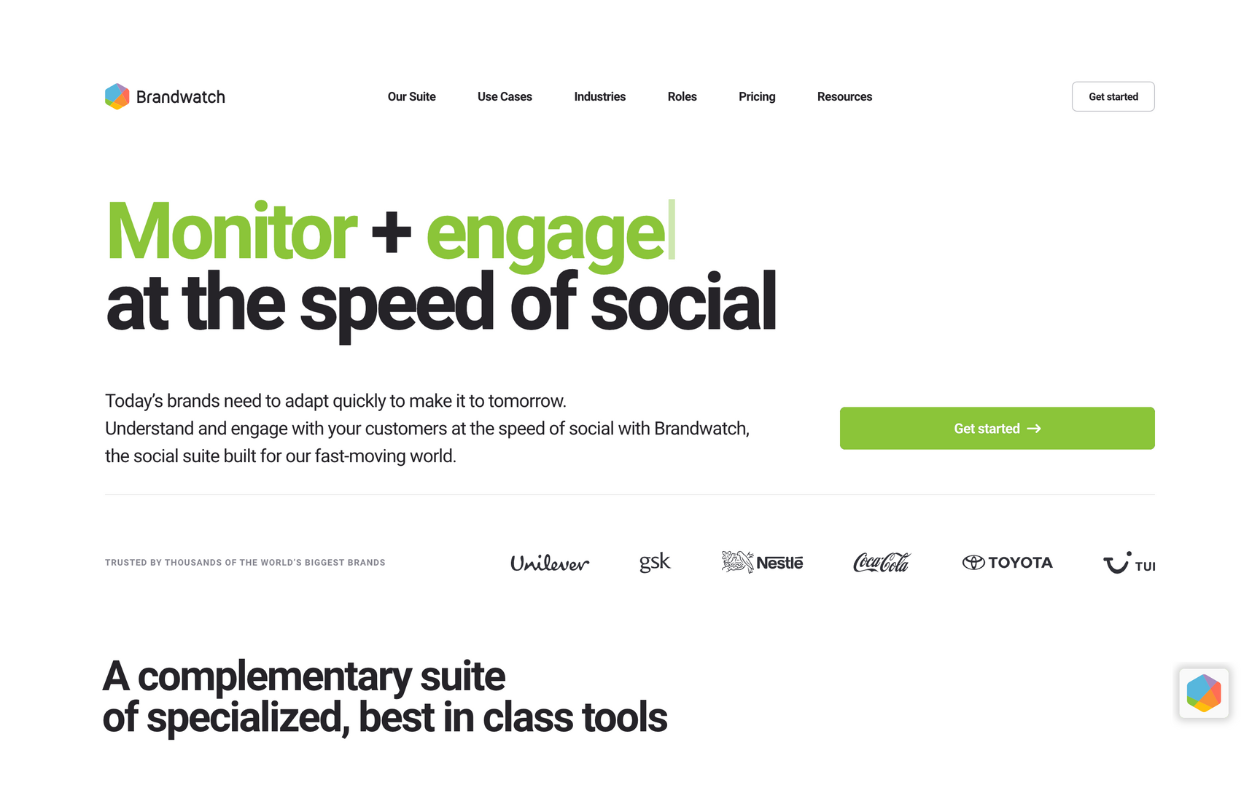 Pricing: Starts at $108/mo. You can also opt for a 14-day free trial.
Brandwatch is the world's premier social listening tool.
With Brandwatch, you can search data by keyword, source, demographics, influencers, or content category.
The platform provides sentiment analysis, categorizing mentions as good, neutral, or negative.
You can set notifications to alert if there is a spike in specific mentions.
You can create automated reports of mentions and trending topics and have them delivered straight to your inbox.
You can also build audience profiles from any social listening project.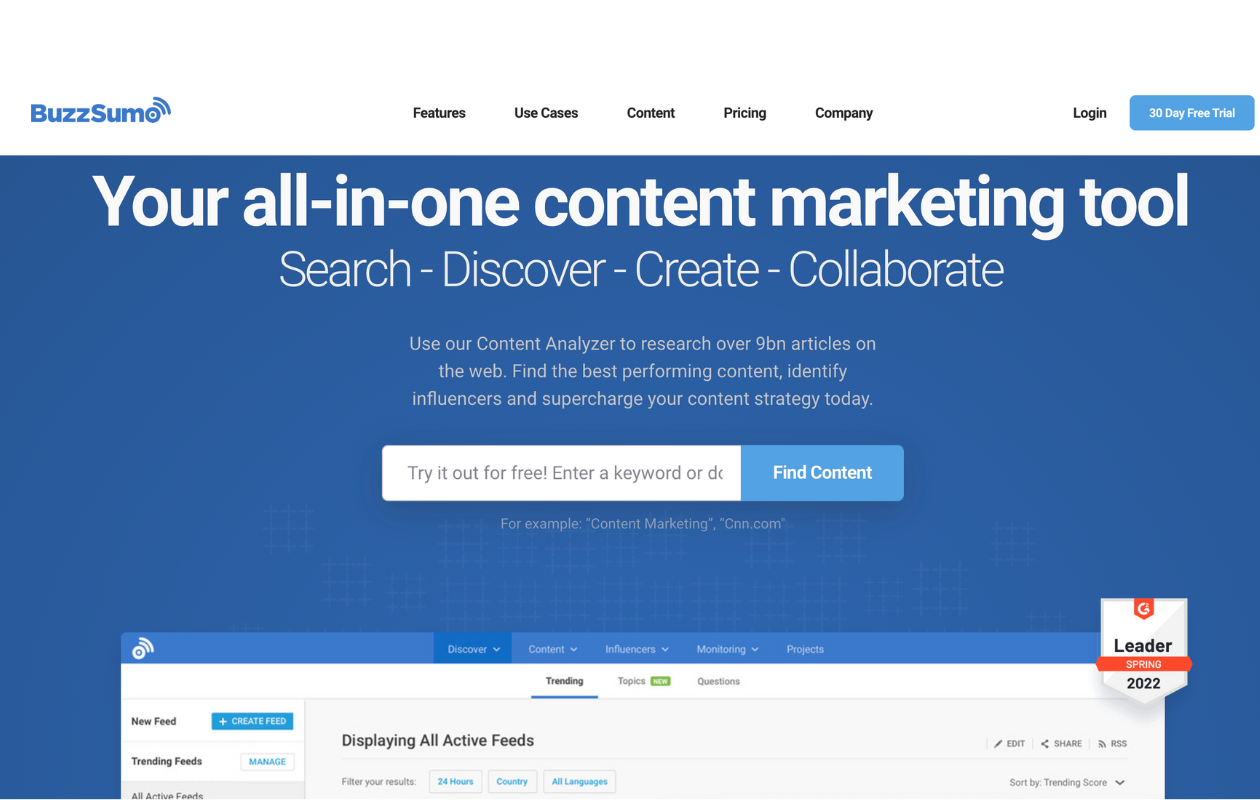 Pricing: Starts at $99/mo. BuzzSumo also has a free option that allows you to conduct 10 searches each month. The free and low-cost programs, on the other hand, do not offer Facebook listening.
BuzzSumo displays the number of impressions and shares received by specific posts, making it simple to assess your Facebook performance.
BuzzSumo also provides insight into your Facebook content, allowing you to see which types of postings perform best with your audience on the platform.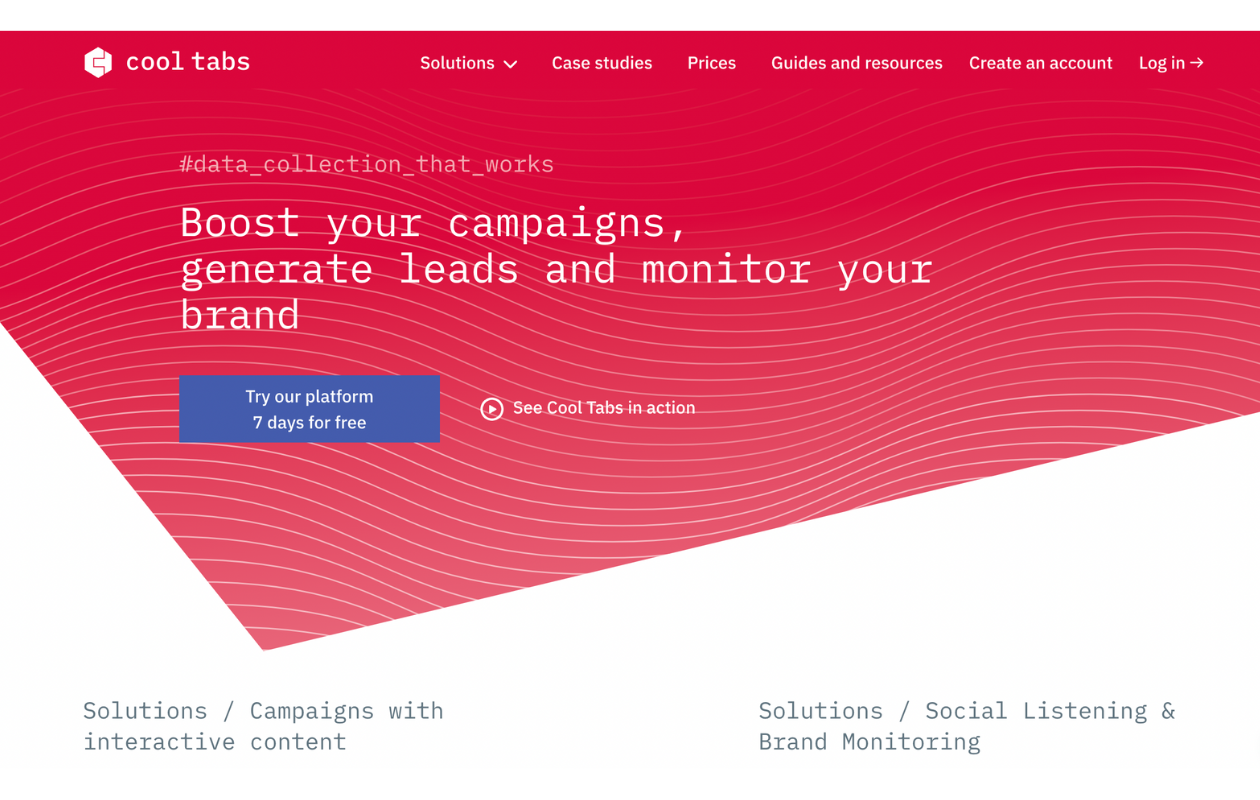 Pricing: Starts at $49/mo and includes 60 days of historical data.
Cool Tabs focuses on expanding your digital audience and generating qualified leads.
Cool Tabs allows you to engage in social listening, brand monitoring, and content curation.
You may examine the social dialogue about your brand that your consumers and users have on Facebook, Instagram, and Twitter, and other media.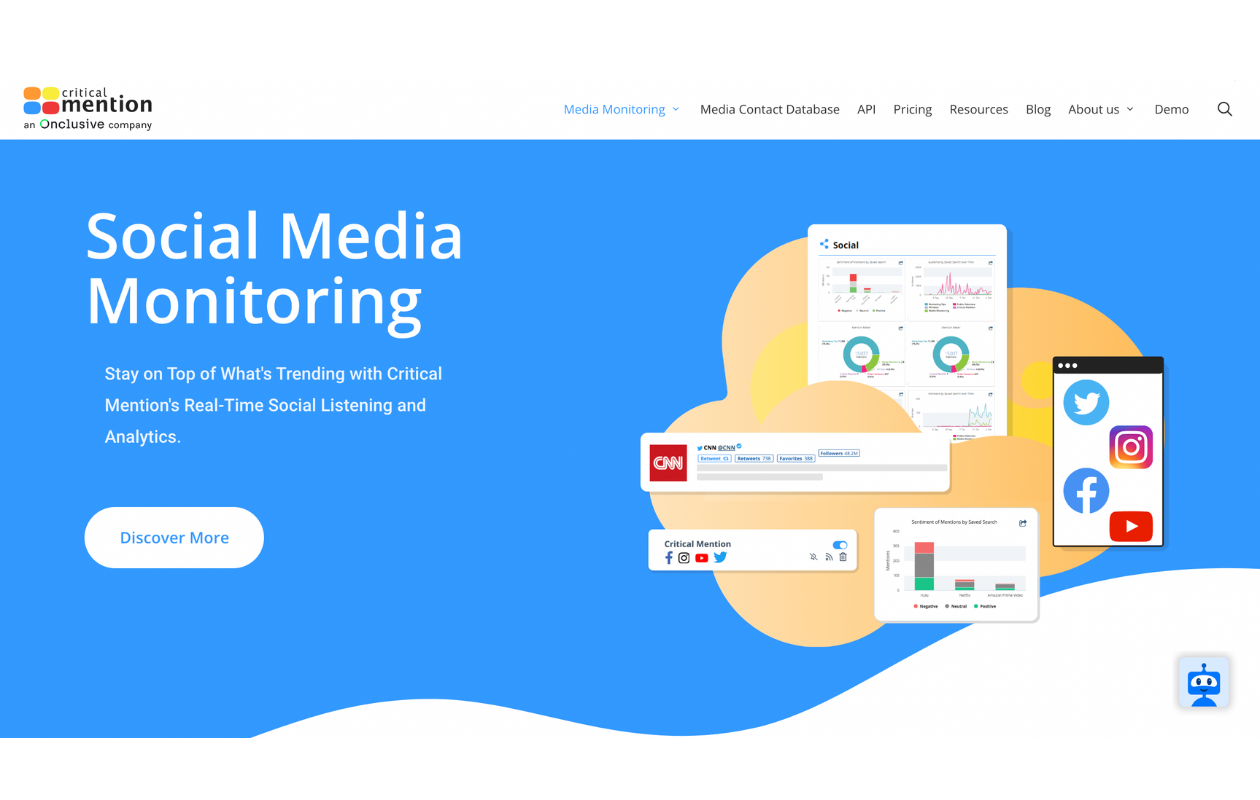 Pricing: Contact Critical Mention to obtain current pricing.
Critical Mention's comprehensive suite makes it simple to scan search results and transform them into usable data.
Besides handles and hashtags, you can also search for specific keywords and branded terms. Sentiment analysis can help you understand the context of your social media mentions.
With Critical Mention, you can keep track of your brand's social media coverage across Facebook, YouTube, Instagram, and Twitter.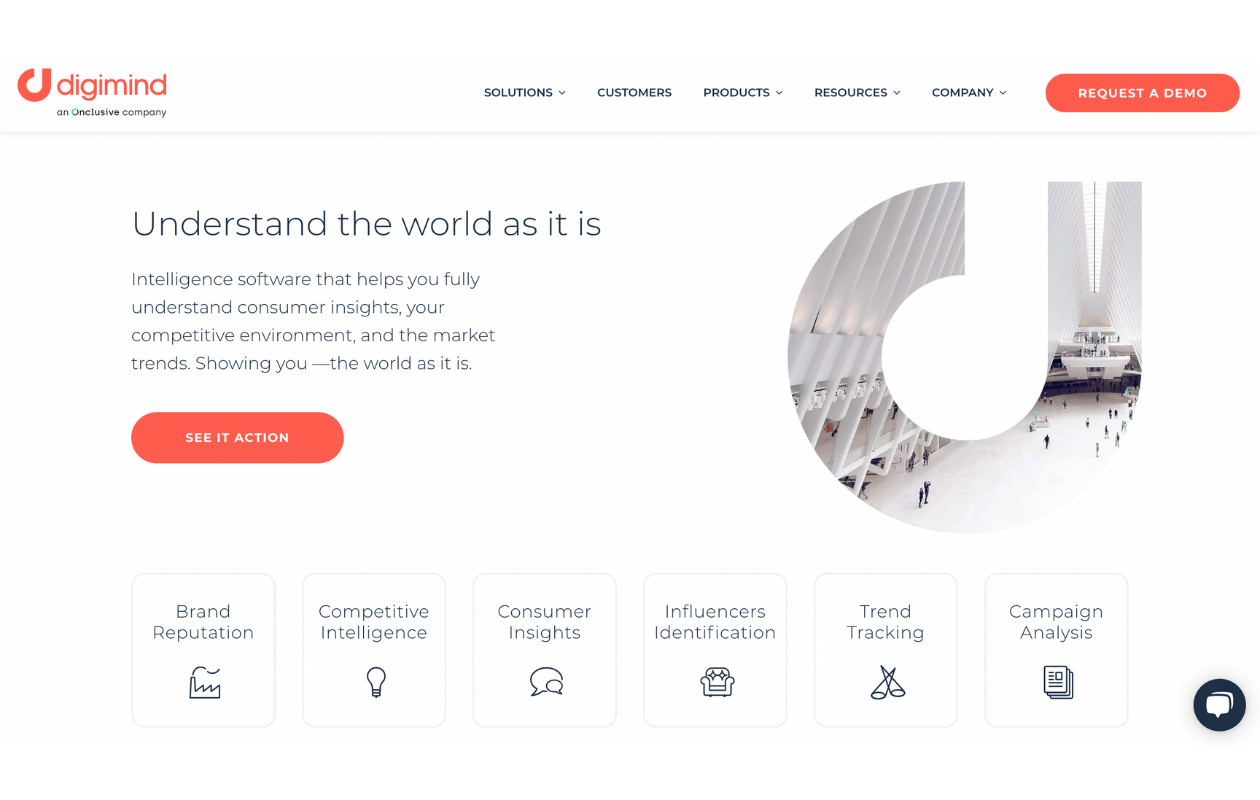 Pricing: Contact Digimind to obtain current pricing.
Digimind targets businesses and agencies looking to accelerate their digital transformation with an insights-driven approach.
Social listening features include monitoring specific terms and topics, analyzing mentions, sharing content, engaging audiences, generating reports, measuring ROI, and leveraging search data for reputation management.
Pricing: Starts at 49€/mo. Iconosquare offers a free 30-day trial.
With Iconosquare, you can track real-time engagement, monitor your brand, and spy on your competitors.
You may use the Conversations feature to listen and engage with your audience.
You can respond to mentions across Instagram, Twitter, LinkedIn, and Facebook and then export the data.
You can also use the Tags and Mentions Analytics feature to examine your mentions using data like mentions by type (picture, caption, comments), mentions by post type, mentions history, and more.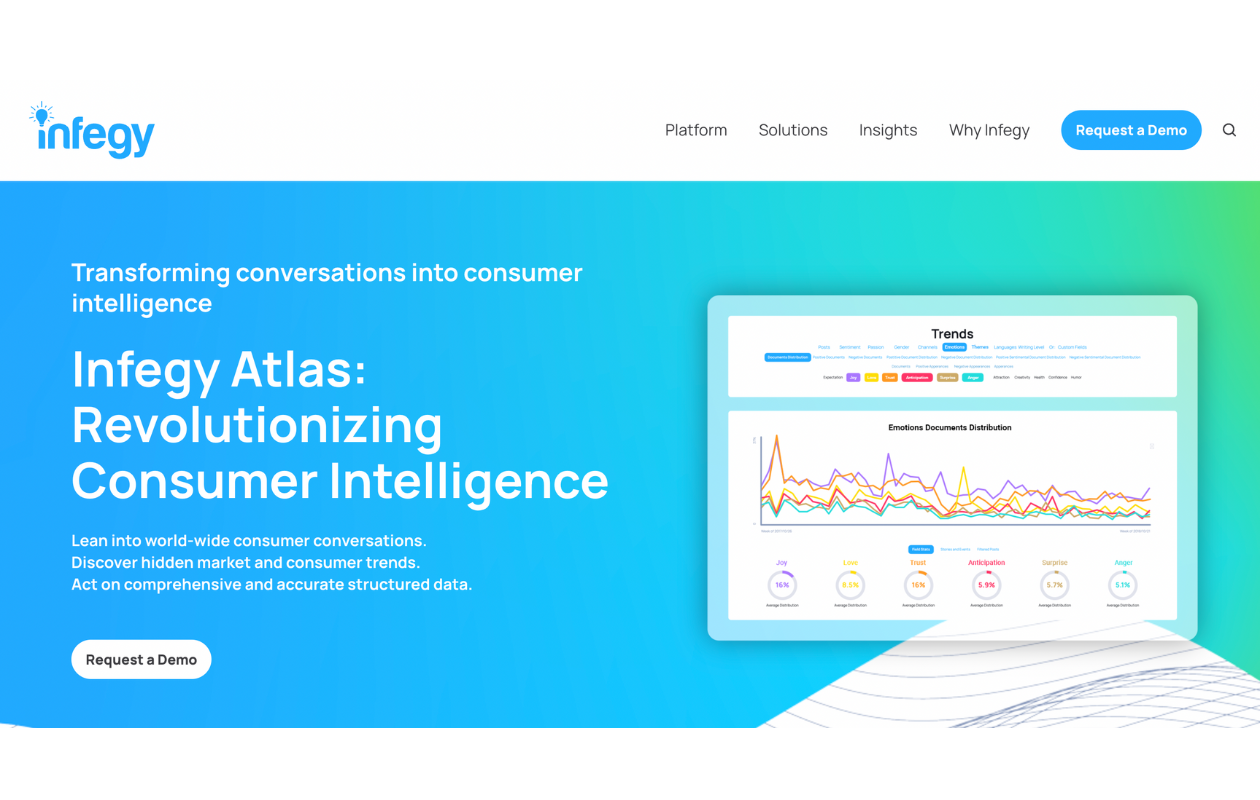 Pricing: Contact Infegy to obtain current pricing.
Infegy's software helps you understand your consumers better.
Infegy offers flexible filters such as age segment, categories, channel, geography, and entities so you can refine your search and nail down the answers you're looking for.
Its cloud-based social media intelligence platform delivers real-time insights into any topic discussed online from over 400 million sources.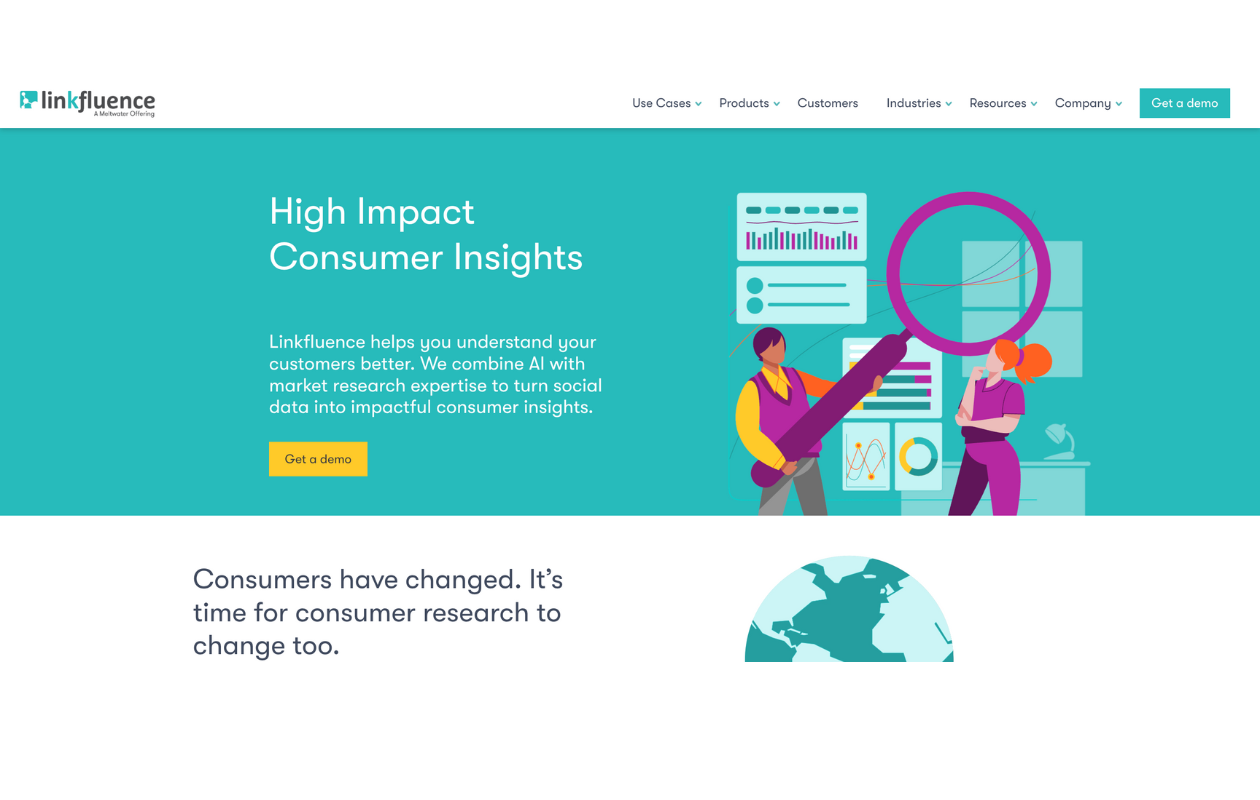 Pricing: Contact Linkfluence to obtain current pricing.
It can take years to develop a reputation but only seconds to destroy it.
Linkfluence gives you a complete, real-time snapshot of your brand's social media health.
You can spot shifts in consumer sentiments, odd activities, or find unfavorable content that poses a risk to your reputation or has the potential to go viral.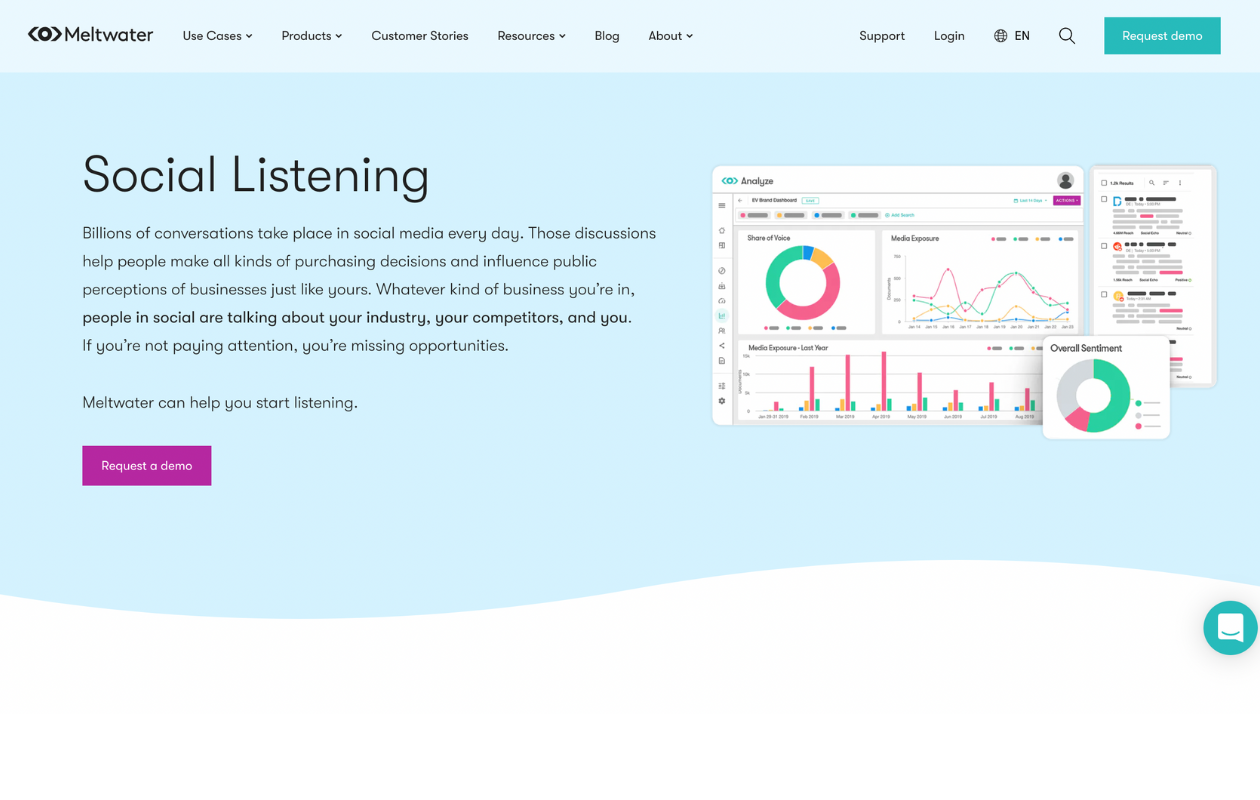 Pricing: Contact Meltwater to obtain current pricing.
With nearly 20 years of experience analyzing data and 60 offices across six continents, Meltwater examines millions of posts from social media platforms, blogs, and news sites.
Meltwater allows you to identify key influencers and track your online performance.
Moreover, the app removes unnecessary remarks and allows you to create personalized dashboards to fit your needs better.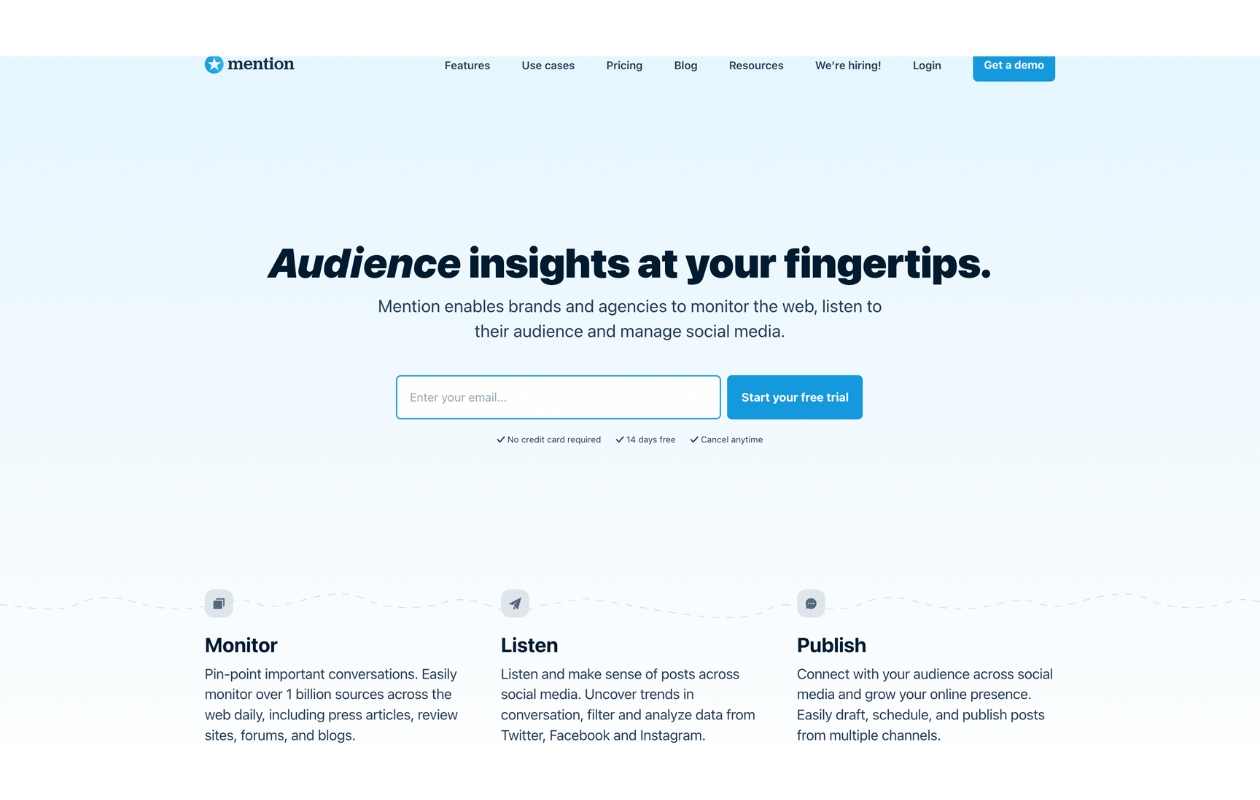 Pricing: Starts at $29/mo. Mention also offers a free plan that allows you to track up to 1,000 mentions across Instagram and Twitter.
Mention is a search engine that focuses on real-time results.
The app creates an alert that will provide you with results based on the last 24 hours.
You can develop custom reports regarding content performance using Mention's Insights Center and search for keywords and influencers.
Custom plans allow you to obtain historical data from Facebook, Twitter, Instagram, LinkedIn, TikTok, YouTube, Google+, Reddit, news and blogs.
Pricing: Starts at $40/mo — this plan is ideal for small-size brands that need to search for up to 10K mentions per month.
Mentionlytics provides customers with unique and informative data via a highly user-friendly and straightforward dashboard.
You can track brand mentions and competitors across various social media channels such as Twitter, TikTok, Instagram, Facebook, Reddit, Google Reviews, Youtube, Linkedin.
Mentionlytics also supports data collection across news sites, forums, blogs, and other websites.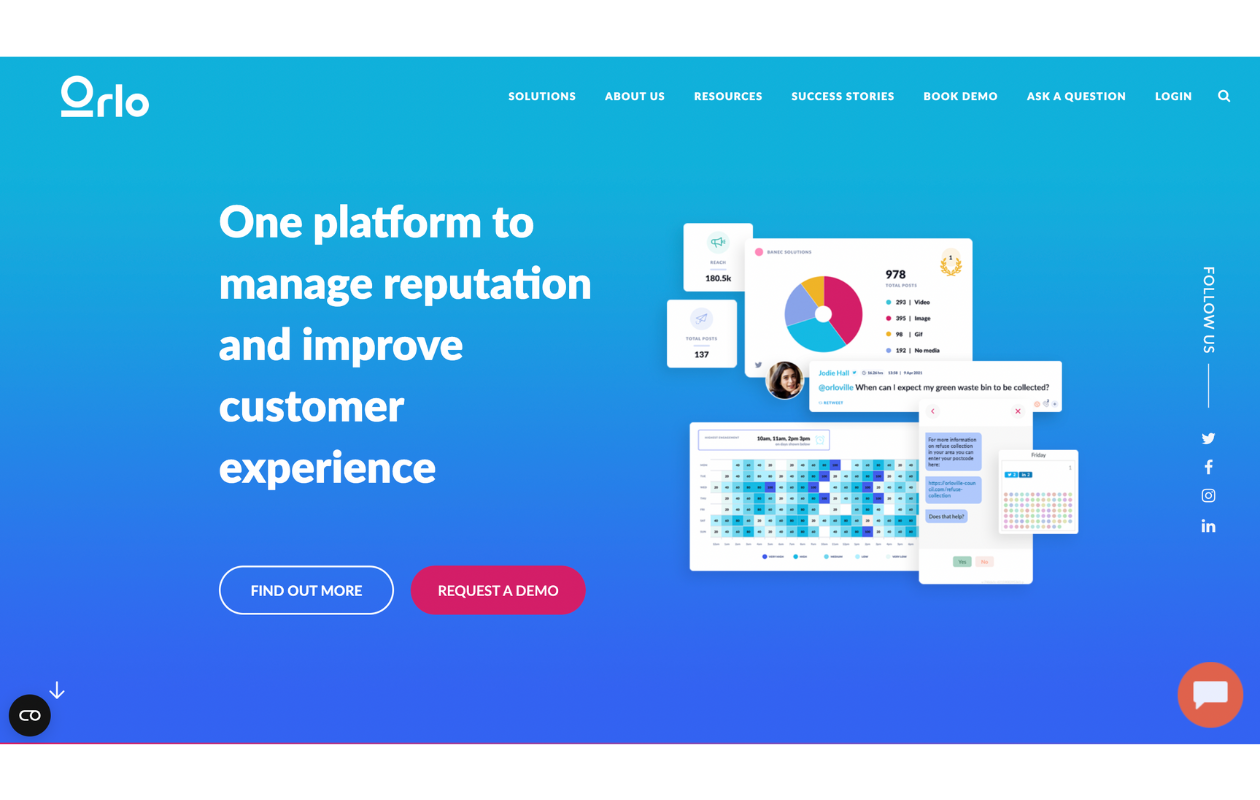 Pricing: Contact Orlo to obtain current pricing.
You may feel overwhelmed by the difficult task of gathering information about your target audiences in one place.
But Orlo's here to help.
Orlo's Social Listening feature can filter conversations, whether customers tag your company in their postings or talk about you without directly mentioning you.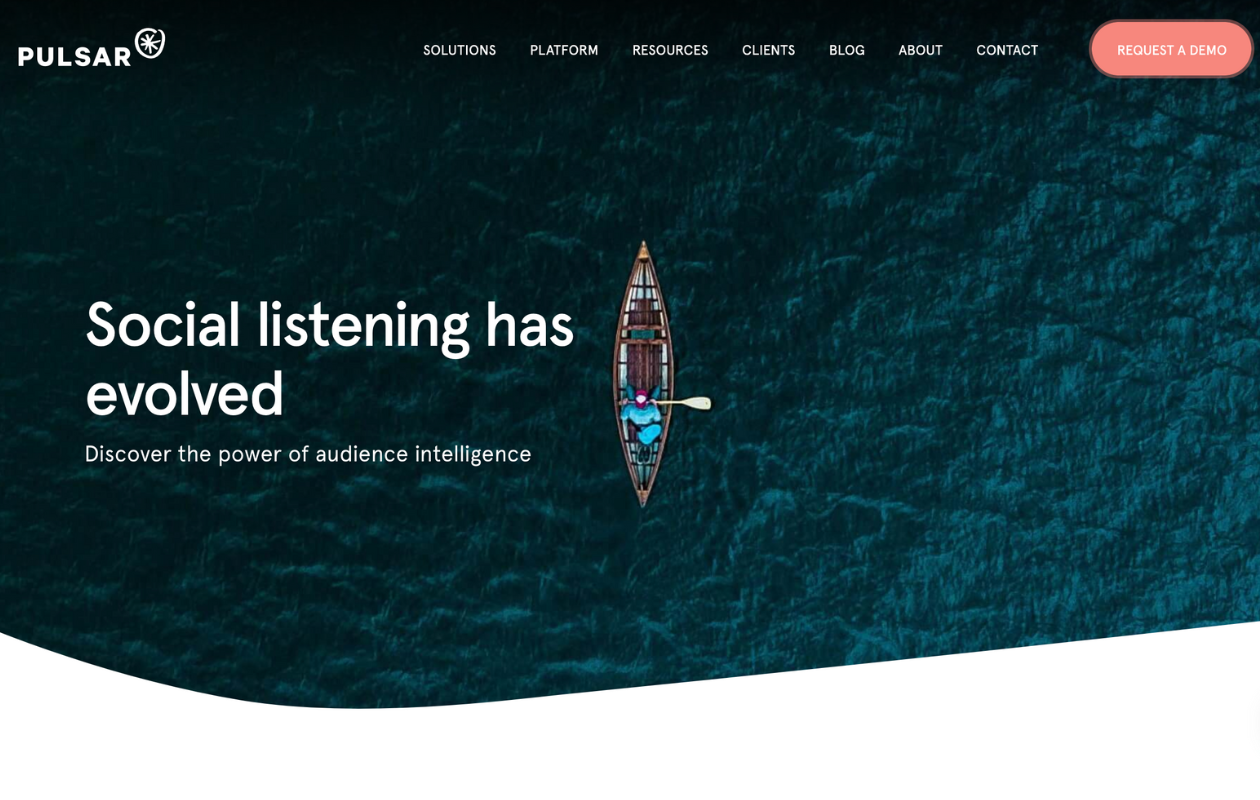 Pricing: Contact Pulsar to obtain current pricing.
Customers can use Pulsar for brand tracking, campaign measurement, and more strategic intelligence.
This includes optimizing media planning, seeing new trends, understanding social issues, and generating creative ideas for new campaigns and products.
You can access hundreds of data sources, including Twitter, Facebook, Instagram, Reddit, Pinterest, TikTok, Amazon, and even Sermo — a social network for doctors.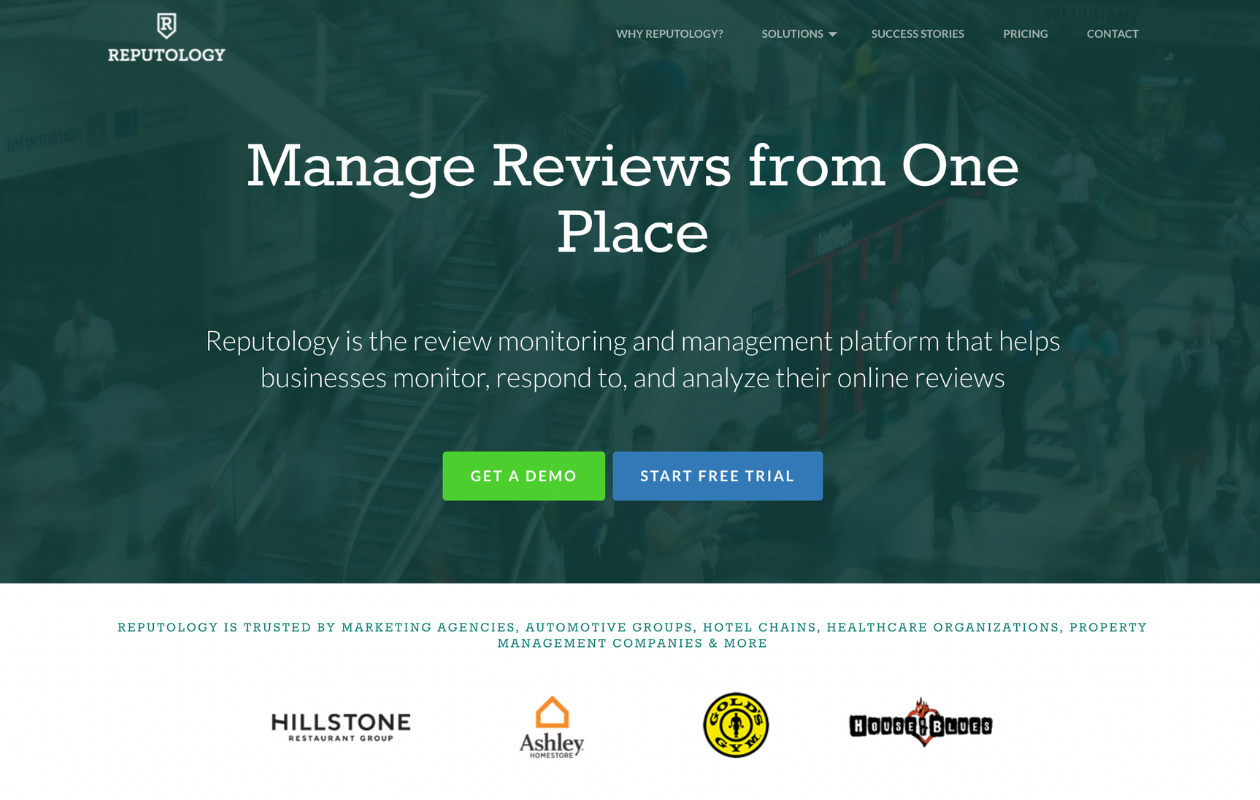 Pricing: Starts at $25 per seat per month. You can also opt for a 14-day free trial.
Reputology allows you to keep track of, respond to, and analyze all of your internet reviews in one spot.
One of Reputology's most useful features is that you can respond to reviews from within the platform.
In terms of social media platforms, Reputolgy supports Twitter and Facebook.
It also integrates Salesforce, Hubspot, Mailchimp, Google My Business, Zapier, Google Sheets, Constant Contact, and Quickbooks Online.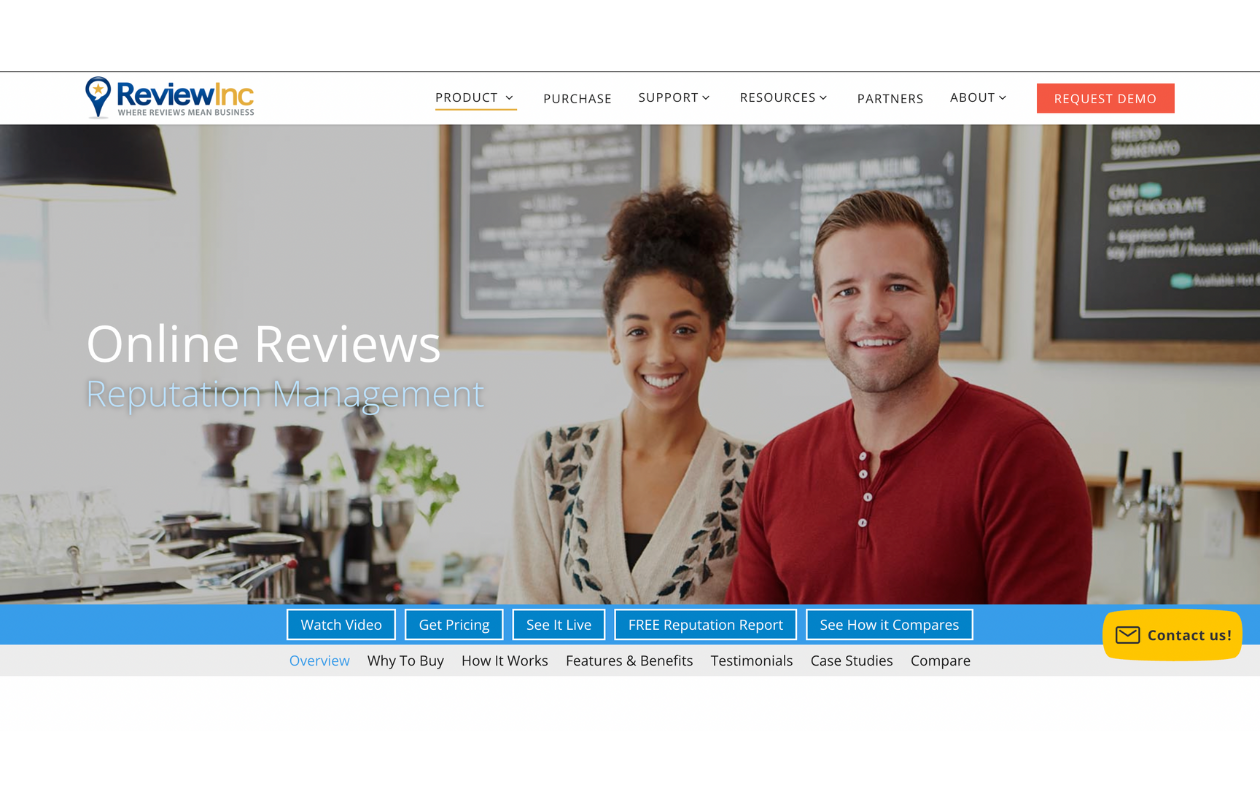 Pricing: Contact ReviewInc to obtain current pricing.
Similar to Reputology, ReviewInc provides software for managing internet reputation and reviews across Facebook, Google, and other review sites.
You can monitor, collect, and respond to business online reviews from one place using the app's Comprehensive Reputation and Review Management Software features.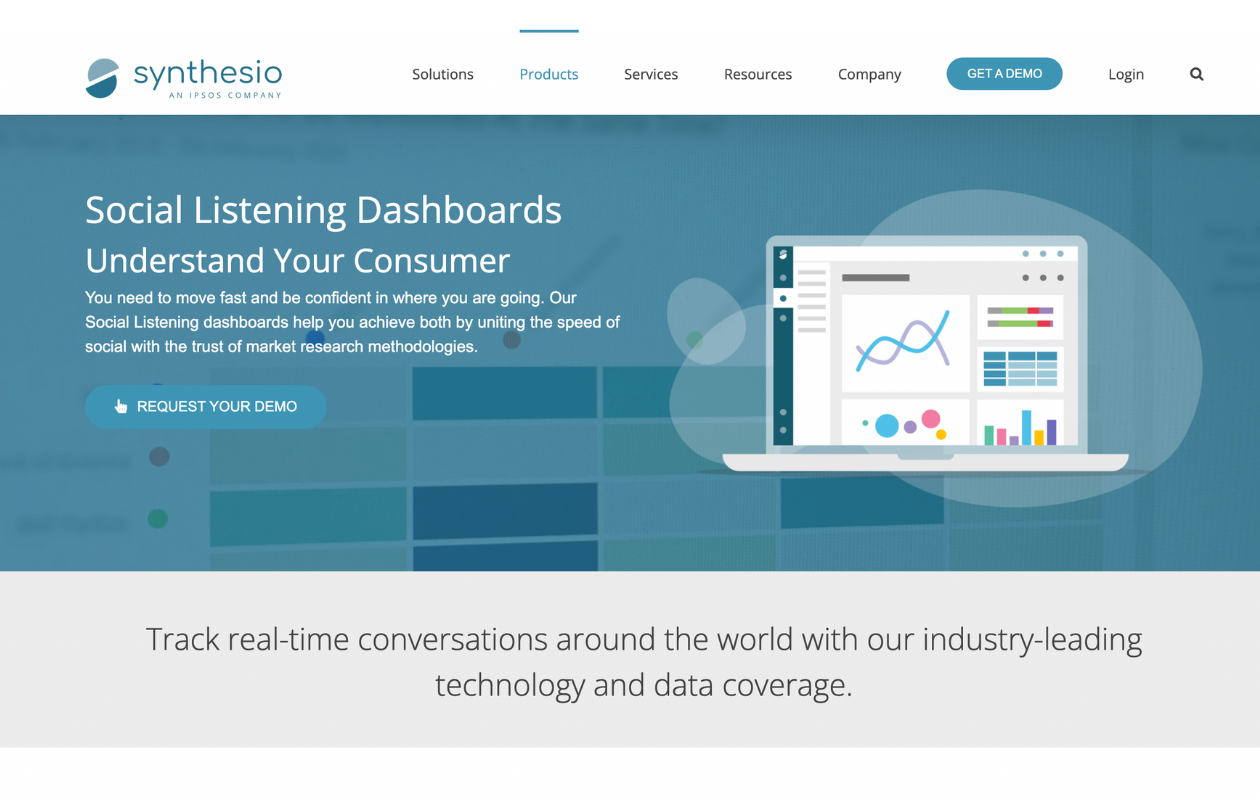 Pricing: Contact Synthesio to obtain current pricing.
Synthesio is one of the leading social media listening platforms worldwide.
Synthesio allows agencies of all sizes to assess the effect of social and mainstream media conversations.
The app currently collects social media data in over 80 languages from 195 countries. In more than 20 of those languages, it provides automatic sentiment analysis.
Synthesio supports Facebook, Twitter, Instagram, and YouTube.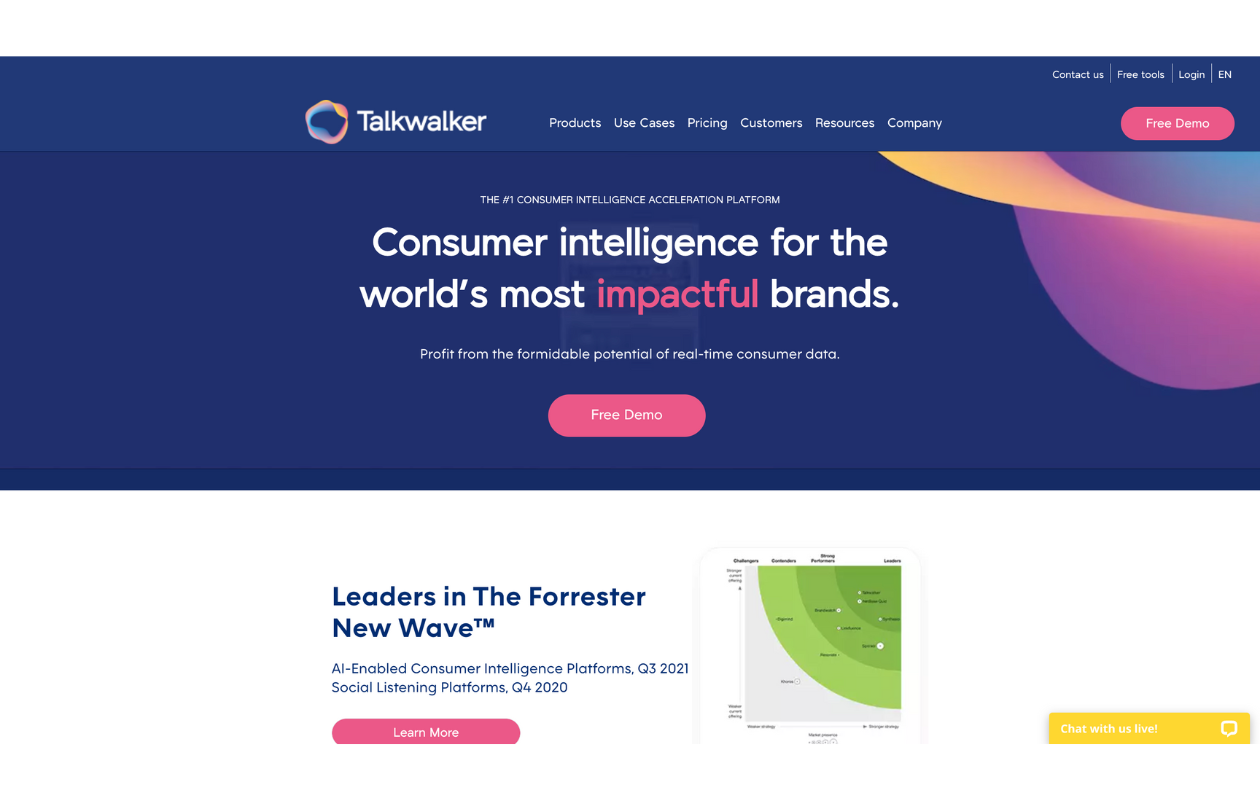 Pricing: Contact Talkwalker to obtain current pricing.
Talkwalker assists over 2,500 brands worldwide in maximizing revenues through actionable consumer insight.
It goes beyond being a social listening tool because of its exclusive visual listening technology.
You can monitor brand mentions and analyze consumer sentiment across 10 different networks, including Twitter, Facebook, and Instagram.
You can also view the most talked-about themes about your brand and how you stack up against your competitors.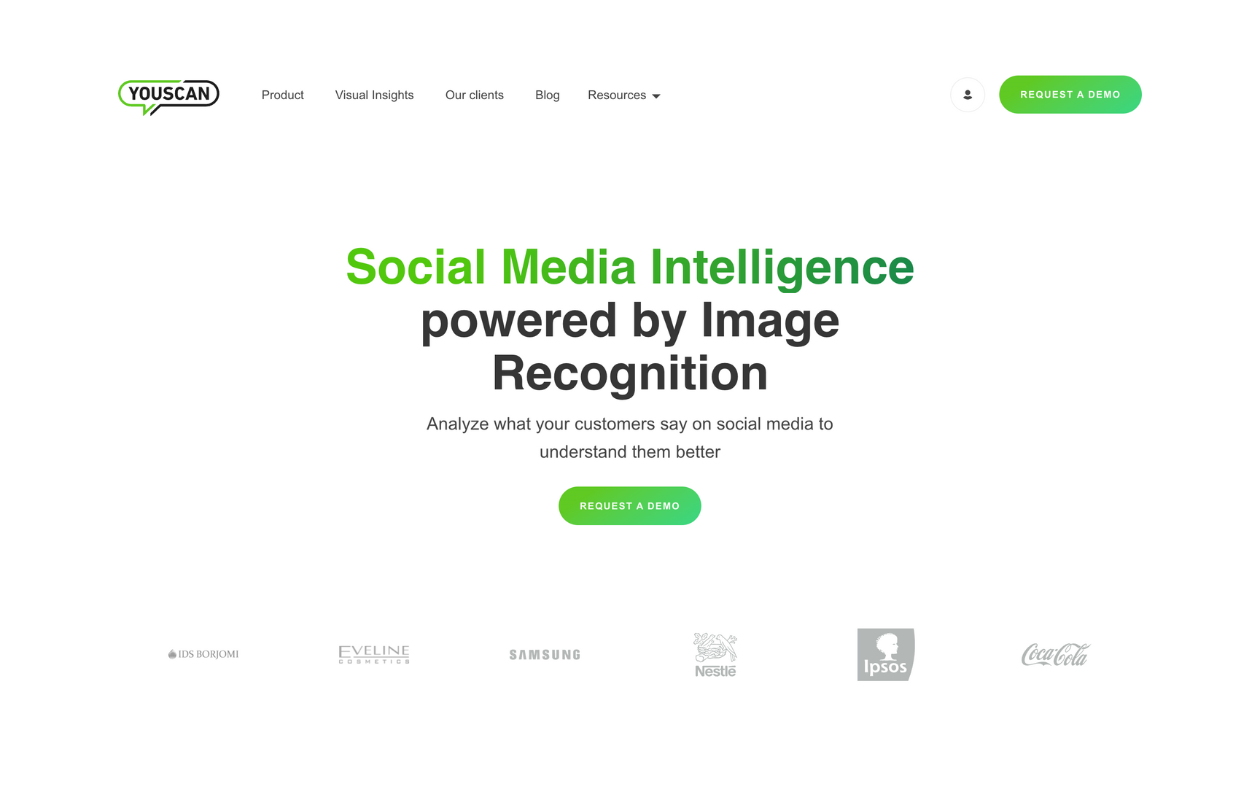 Pricing: Contact YouScan to obtain current pricing.
Industry experts recognize YouScan as a leading player in the social media intelligence space.
YouScan's Visual Insights searches through detailed parameters to find pictures showing your specific requirements.
The feature provides marketers with remarkable opportunities to uncover consumer insights, measure sponsorship ROI, and find user-generative creative content and brand ambassadors.
Depending on your preferences, you can also use smart alerts to get specific notifications about brand mentions and sentiments.
Wrap up
People are talking about brands on socials now more than ever before.
Social listening can help you gain a clear picture of your brand's overall health.
This way, you can learn more about how people feel about your product and better address their likes, dislikes, pain areas, and expectations.
---
Explore more social media tools: