Looking for a complete list of tools to automate for your social media activities - content creation, analytics or management, creating websites or tracking performance?
In this article, you'll find 50+ digital tools for agencies and digital marketers.
Let's dive in!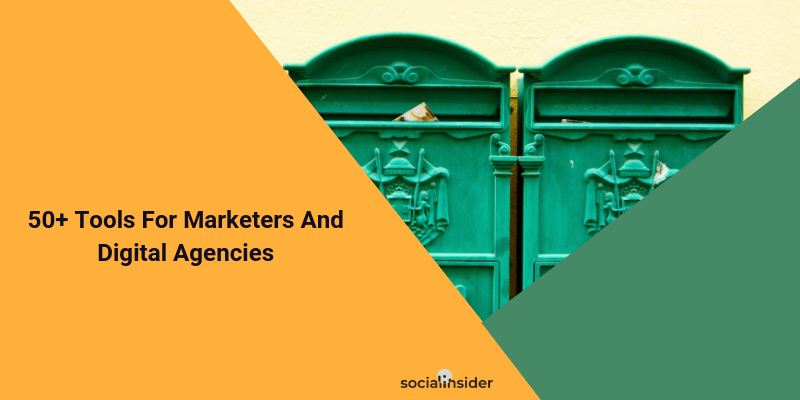 ---
Tools for marketers and digital agencies
---
Social Media Analytics and Reporting Tools
Accelerate your social efforts by taking a look at your competitors' digital strategy: Facebook and Instagram.
Socialinsider is an Instagram Analytics and Facebook competitive tool which aims to deliver quality insights to brands or businesses through their social media professionals, working in agencies or companies.
With Socialinsider you can track and monitor unlimited competitive Instagram profiles, Facebook pages and run hashtags reports.
"Easy to use, clean UI, great stats, amazing support, low price! Good tool to have in your arsenal" - Dennis Yu, CTO @ Blitzmetrics, Writer @ Adweek
Wondering what you can do with this tool?
Track and monitor your competitors' actions, campaigns on Facebook and Instagram.
See what hashtags your competitors use on Instagram
Spot your competitors' boosted content on Facebook
Get historical data for any Instagram business profile and Facebook page
Create tailored reports and send them to clients or managers
See the evolution of engagement on each competitive Instagram profile and Facebook page
Discover when your competitors posts on Instagram and Facebook
Price - $29/month.
Lately, Instagram is the most popular platform for brands and publishers, and more and more marketers need performant tools for campaigns' benchmarking.
SmartMetrics.co is a tool for Instagram Analytics which analyzes your Instagram account or your business account. It shows you data and stats in 30 graphics which includes:
Audience
Total followers
Followers growth
Followers gender
Followers language
Distribution of followers: bots vs. influencers
Distribution of followers by posts count
Potential reach
Engagement
Posts evolution
Interactions evolution
Interactions in details
Post engagement rate
Optimization
When to post
Most engaged filters
Tag analytics
Price starts at $19 per account with more than 5k followers.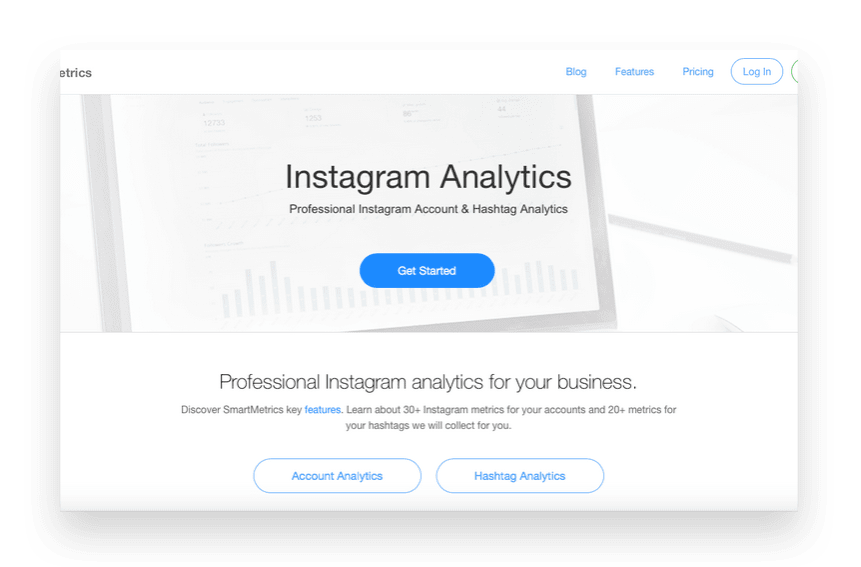 Burrd analyzes any Twitter profiles and gives you stats in a beautiful UI. Burrd provides you:
Profile's snapshot
Posts evolution on Twitter
Type of tweets: words, likes, or retweets
Most liked tweet
Most retweet
Top 20 words used by the profile
Top 20 hashtags
AnalyzeWorlds reveals the profile personality through the tweets. It uses the Linguistic Inquiry and Word Count (LIWC) technology and provides:
The emotional style of the tweets
The social style
The thinking style
Price: it's free. All you have to do is to add the Twitter handle and the tool will start analyze the profile.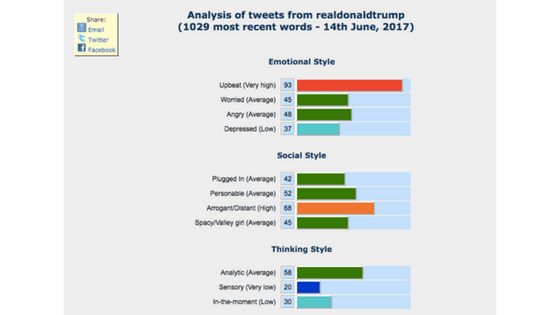 If you want to get a snapshot of every Twitter profile, try out Lifeontwitter. It gives you:
The most used emoji
Who are the best friends
When the account tweeted
Most used hashtags
Most popular tweets
Lifeontwitter is a quick solution for getting a preview of every Twitter profile.
Price: it's free.
Twitonomy gives you detailed insights about the Twitter profiles. It monitors mentions, retweets, it offers search analytics on hashtags, keywords, and URL.
Price - it starts at $19/month.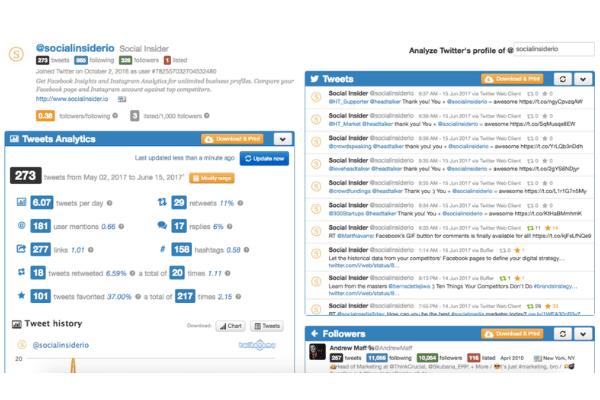 Followerwonk is the most complex tool for Twitter analytics. It's a Moz app and uncovers for you the influencers on Twitter. Followerwonk suggests you how to optimize your account, and it shows you:
The social authority rank for every Twitter account
Followers' location
Followers' growth
best time to post
Search bio for keywords
Comparison with other profiles
Download data.
Price: it's free for one account, then it costs $29/month for 3 Twitter profiles.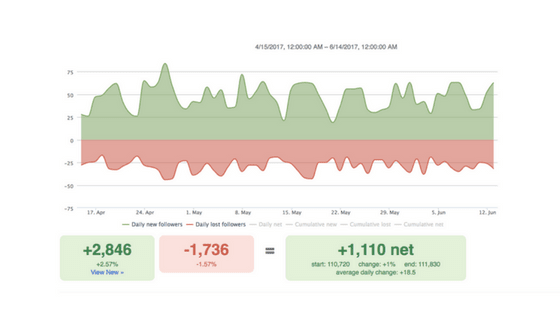 Audiense is Twitter analytics tool and Watson's official partner. It provides insights about followers" demographics, interests and influence. For every account which has less than 5k followers plus following, is free.
Klear gives you the power to get in touch with top influencers from your followers or fans from Twitter, Facebook, and Instagram. Create a free account and then start browsing between influencers from any location, filtered by 60k skills.
Price: it's free with a limited set of features.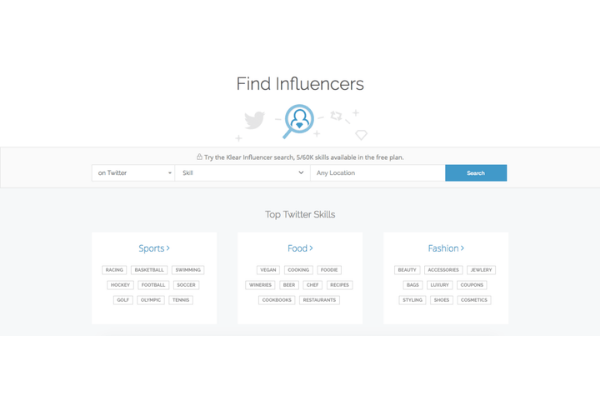 IBM Watson Personality Insights is a tool for qualitative research developed by IBM. It's a great tool to find out how your brand is perceived online and what's the tone of voice.
Websta helps marketers to understand their Instagram community and offers stats and data for better marketing decisions. Websta analyzes your content, shows the engagement around your posts, the most used hashtag, and teaches you how to optimize your content for better results.
Price: it's a free app.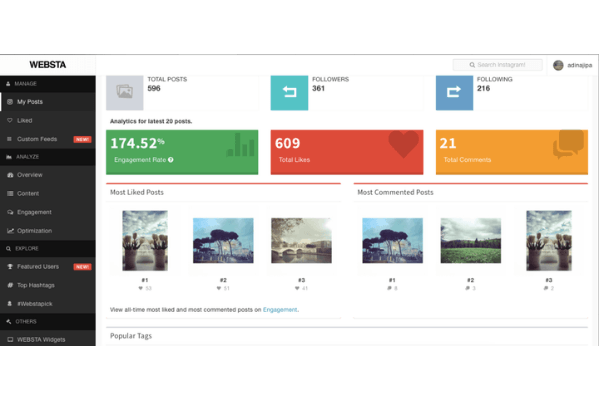 Mention allows you to get real-time mentions about brands or campaign's messages. Social listening is a must-have tool for the agency-client relationship. Mention offers social media monitoring, brand tracking, and web monitoring.
Price: starts at $29/month for two keywords.
Showcase your work on any computer or television screen with Klipfolio. Klipfolio is a dashboard software that displays key metrics and shares the information with everyone in the world.
Brand 24 helps you monitor your brand mentions, see what people say in real time, get notified when negative mentions appear on blogs. With Brand24 you can turn your data into automated PDF reports, .xls files, and infographics.
Price starts at $49/month for five keywords.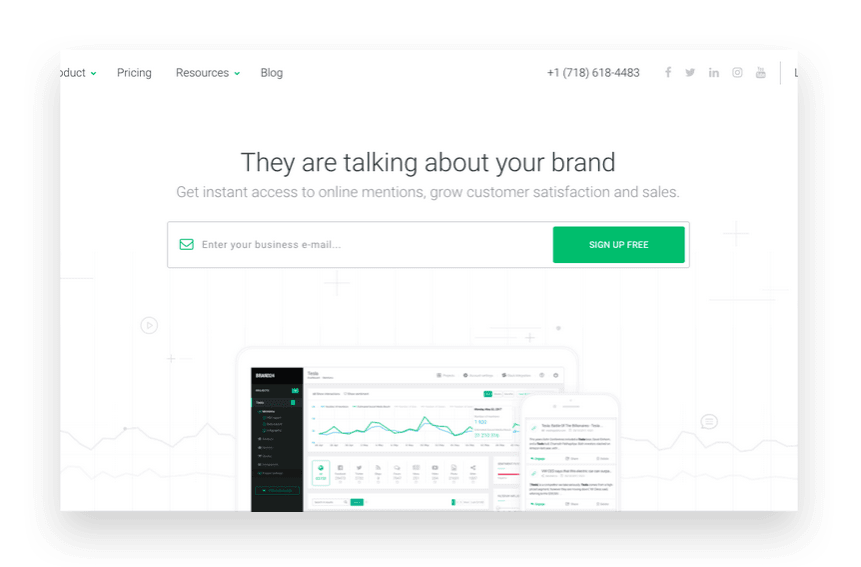 Snaplytics is the #1 platform to manage and grow Snapchat and Instagram stories. With this app, you get valuable insights and metrics to help optimize your social efforts, schedule stories and monitor your competitor's stories.
Iconosquare is a social media analytics tool for Facebook and Instagram. With this app, you can get key metrics for these two platforms, plan and schedule your content, find influencers for your campaigns, and analyze your Instagram stories.
Price starts at $9/month for one platform.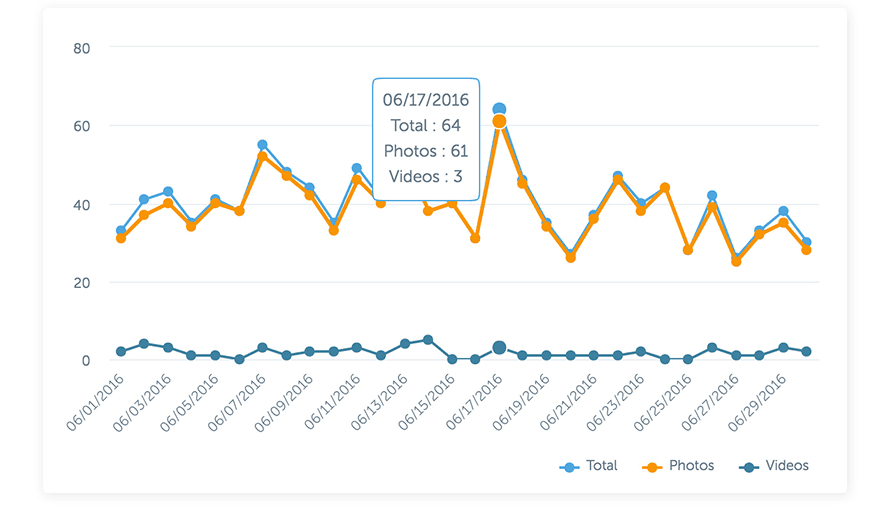 Keyhole is the most comprehensive monitoring app for brands. It tracks hashtags, keywords, URL or account in real time and offers an intuitive and shareable dashboard. It includes reach, impressions, periods of high activity and more.
Price starts at $149/month; it's more suitable for big companies and enterprises.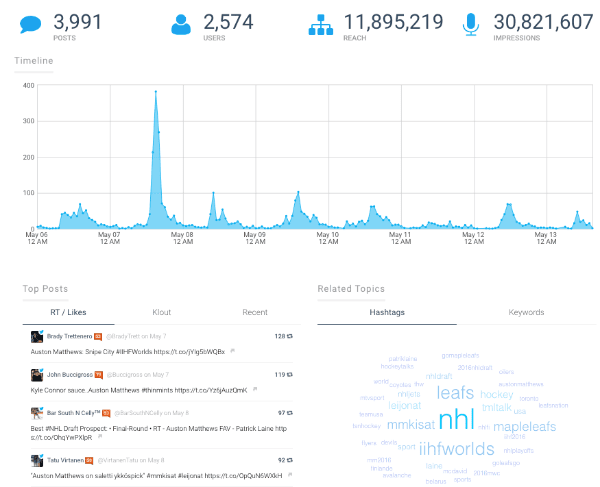 Tailwind is a social media analytics tool for Pinterest and Instagram. While Instagram and Snapchat are currently the most vibrant social platforms, Pinterest is still very active.
Through Tailwind you can discover content, schedule posts, monitor conversations,
amplify reach, and analyze results.
Price starts at $9.99/month.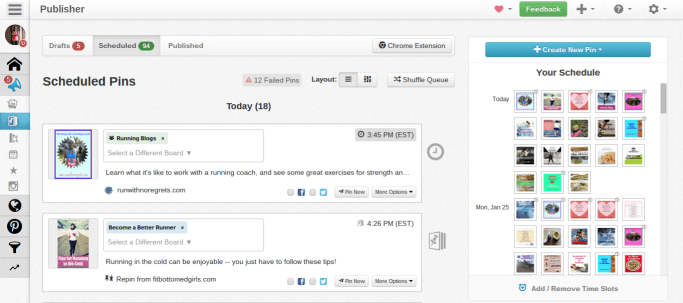 👉 Continue reading: Instagram Analytics Tools - The Complete List For Every Budget
---
Content Creation and Scheduling Tools
Buffer is a must have tool for every marketing because once you install it on your browser or the mobile app, scheduling is much easier. Just read and schedule everything you read or see over the Internet. For me, the mobile app is useful because after taking pictures with my phone I can easily upload them to the social media accounts.
Plus, it shows you the engagements of every post on Facebook, Twitter, G+, LinkedIn, and Instagram.
Price starts from $10/month.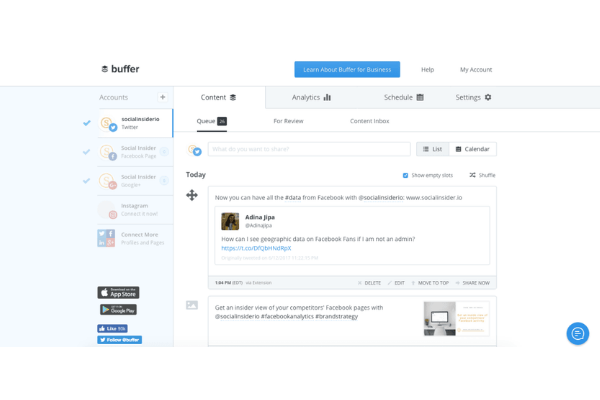 Visual plays an important role for the engagement rates, so Canva is a must have tool for every digital marketer or agency. Outsource the design for your campaigns to Canva. All you have to do is to create an account, set the size for your marketing collaterals and start drawing. Choose layouts, elements, text, background or add your pictures.
Price: free, but some pictures cost $1 per picture or illustration.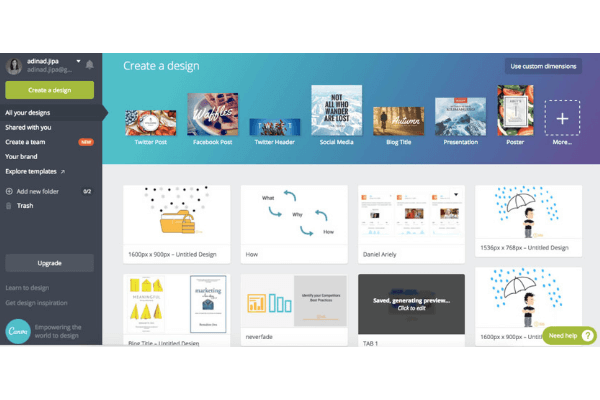 Grammarly is a proofreading app which helps you write better texts. Install the app or add the browsers' extension and let your thoughts become words.
Price: free, but the pro version costs $30 / month.
Hemingway helps you write better texts and improves your writing skills. It gives feedback on word choices, phrase format, and clarity.
Price: one-time payment $19.99.
In a time-poor digital audience, creating headlines become a tough task. The Headliner Analyzer from the Coschedule helps you write great headlines. It analyzes the headline, gives you an overall sentiment and tips on improving.
Price: its' free.
Create beautiful infographics with Venngage. Just drag and drop, pick from hundreds of charts, maps or icons, and showcase your results.
Price starts from $49/month.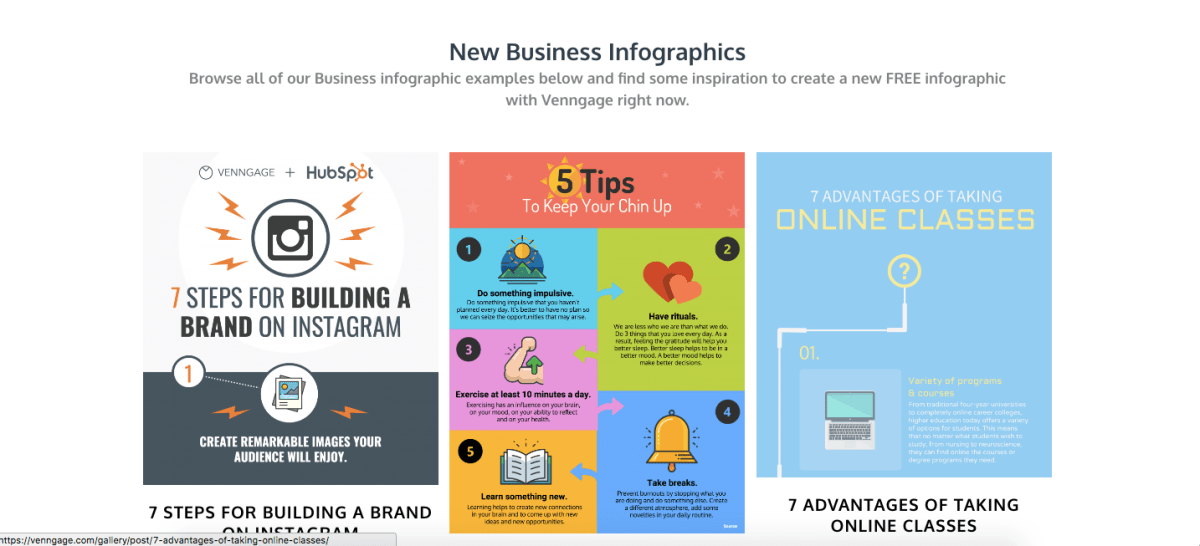 Quuu is like your friend who sends you links every day on messenger. Quuu is an awesome tool for automation, just connect your Quuu account with Buffer or Hubspot, select your interests and forget about your content. Quuu will post automatically the best content on your social profiles.
Prices: starts from $10 per month
Whenever you need you create a form, Typeform is the perfect solution. It's useful for getting users' information, insights, creating forms from registration, payment and more. It's like talking with a friend while completing some labels.
Price starts from $30 per month, but they offer a free version for the essential forms.
Stop searching hashtags manually on Twitter; now you have hashtagfy.me which gives you the best hashtags for your industry.
Price starts from $9.99 per month.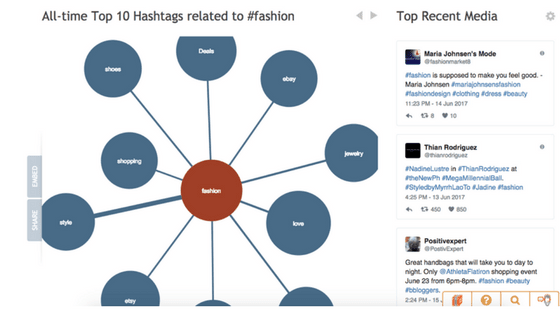 Buzzsumo is one of the best tools to find influencers and bloggers for any industry you want. Also, you can find inspiration for your content strategy and see which post was the most shared in the past.
Price: start with the free version because it's helpful.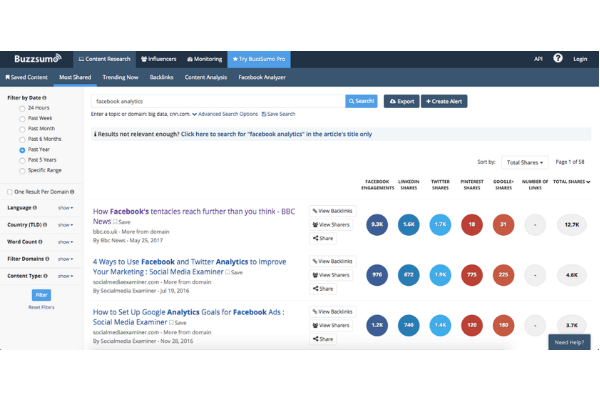 Create beautiful infographics with Infogr.am. Customize your reports, choose between one million images and icons and promote your work.
Price: starts from $19 per month.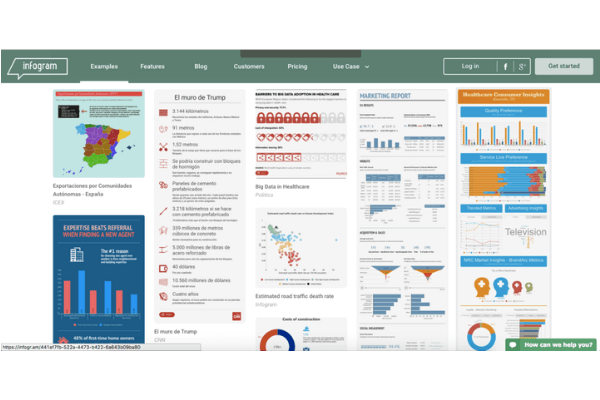 Plan all your social media campaigns with Planable. Share the workspace with your team and get approvals or feedback from every team member. Right now, the tool helps you publish content for Facebook, Twitter, Instagram and LinkedIn.
Price: it's free for one workspace.
Discover top news from your friends on Twitter. Nuzzel gives you the trending topics on Twitter and who tweeted or retweeted from your followers.
Price: it's free.
Automate all the actions on Pinterest with Autopin. It follows/unfollows, likes, and comments based on specific parameters set by you.
Price starts from $39 per month.
If your need to create interactive GIFs for your social media channels, Giphy Capture is the best way. It captures your screen and transforms it into a .gif. You could easily share with your friends or save it to you Giphy account.
Price: it's free.
Hootsuite, now a leader in The Forrester Wave™: Social Media Management Solutions, Q2 2017, is a complex solution for social media. It offers:
Social media scheduling
Twitter monitoring
Campaign performance
Advertising management
Price: starts from $19/month for ten social profiles.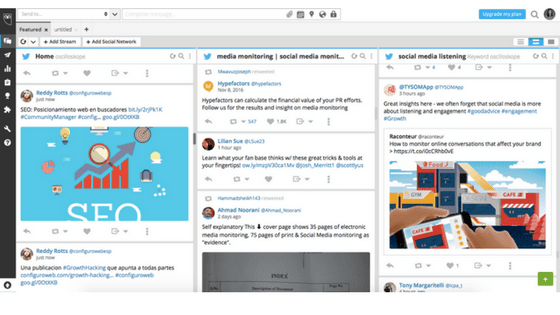 Get relevant media contacts by what they tweeted or written with Anewstip. Their database has more than 200 million news articles and one billion tweets from more than one million media contacts.
Price: it's free for the first ten pitches.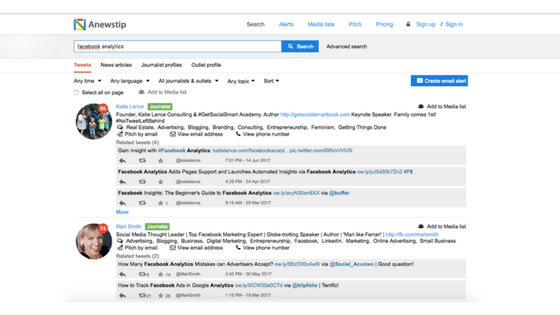 Find people with the same mission from LinkedIn with Linkedeep. Connect your LinkedIn account and let the product gives you the data needed for maximizing your impact.
Price starts from $39.99 per month.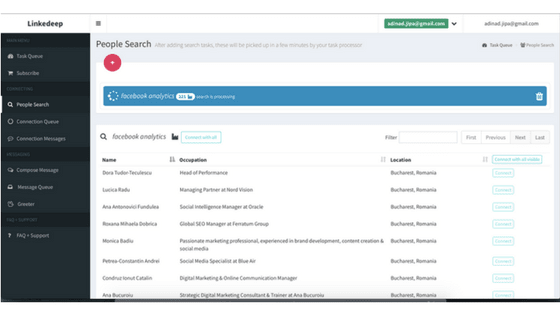 Never miss a story with Pocket. Save everything during the day, schedule them for later. Pocket doesn't have integration with Buffer or other scheduling apps, but you can add them manually. I prefer saying things in Pocket and read them while I'm traveling.
Price: it's a free app.
It's a great extension when you need a useful solution to share your screen with your co-workers or partners. Digital marketers need tools which are easy to use and practical. Full Screen Capture takes a screenshot of your current page in entirety without any permission.
Sniply is a gamer changer for the digital marketers. It allows personalizing the links you share with your audience, conversation rates and more. It's like bit.ly, but with a personalization flavor.
Price stars at $29 per month.
bit.ly is the most popular tool for creating shorten links. It's easy to use and offers a beautiful dashboard with your campaigns' performance.
Price: it offers a free version.
I was looking for this kind of tool. Edgar lets you automate your social messages, stores content you collect in a library based on categories such as tips and blog posts.
Price starts at $49/month.
Later is a scheduling app for Instagram. With Later, you can plan all your visual content from photos to videos, search for content by hashtags, users, or likes and track analytics.
Price: it's free for one platform.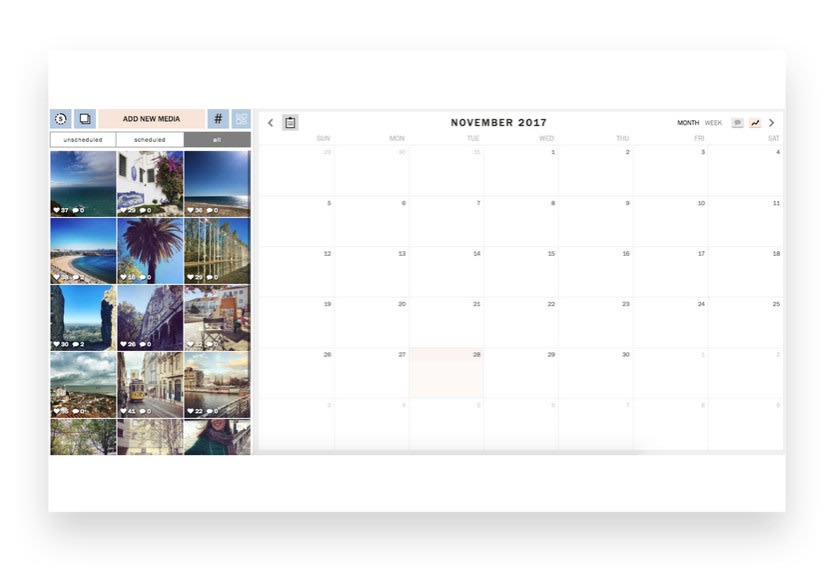 ---
Video Content Creation Tools
Lumen5 helps you create videos of text and images from your blog content. Just past the blog post into this tool, break it into sections, then customize each section with images or quotes. It's super easy to use, plus it has a library of more than a million images and videos, all free from copyright restrictions.
2018 is the year of video content. You should have this tool in your arsenal.
Price starts at $49/month for a Pro version.
Record video tutorials, testimonials, courses or just send a sweet video message with Loom. Loom is a super easy-to-use tool for creating your own video tutorials. Install the Chrome extension and log in, click the Loom icon in your browser and start your video tutorial.
Price: it's free.
CloudApp is my latest discovery for creating gifs and sharing videos internally with my team. It captures your screen, let's add quick drawings, arrows, lines, and other shapes to communicate your message and blur sensitive content and instantly share videos or gifs with your team.
Price: it's free.
Boomerang is a tool for creating videos and photo collages on Instagram. This tool is perfect for shooting "One-Second" videos, a concept that is becoming increasingly popular these days.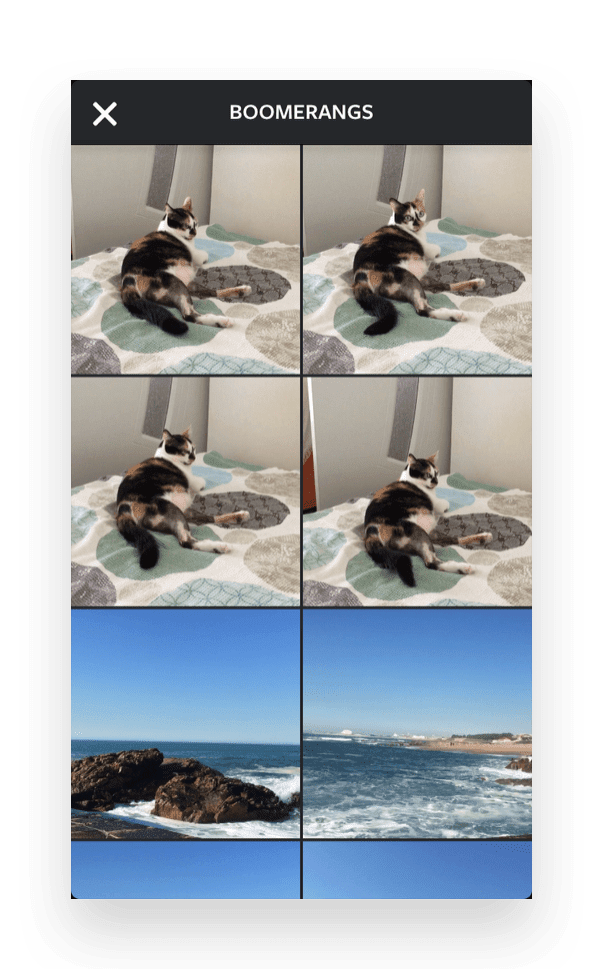 👉 Read more: 15 Tools For Instagram Videos, Gifs And Stories
---
Performance tools
If you're trying to understand your site visitors, Hotjar is a useful tool for you. Create heatmaps, recordings, forms, polls and surveys.
Price: the free version is very useful.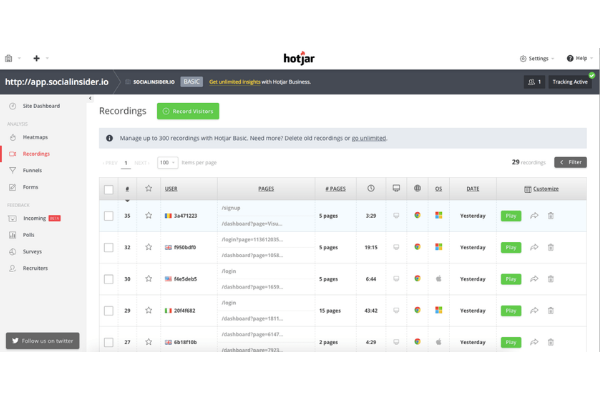 Ok, you may say that Drift is a tool for sales people, but I think Drift just reinvented the way of making sales and marketing. Once you setup Drift on your website, you have the opportunity to transform your website traffic into leads.
Price: it's free for the first 100 contacts, then the price starts from $30 per month.
Sumo doesn't need any description at all. It offers a polite way to get signups and increase your website traffic.
Price: it's free for one website.
I used Moqups while I was working as a Product Marketing Manager in Bitdefender. Working with different teams: social media, design, e-commerce or PR it was my responsibility to deliver the product messaging, the tone of voice and guidelines for the marketing materials. Moqups was a great help.
---
Website builder tools
If you're an agency looking for an easy website builder tool, Wild Apricot has the perfect solution for you. Design websites in minutes for your clients, and create membership forms with online registration if needed.
Wild Apricot's website builder helps you create your own website without a designer or any coding skills. Drag and drop and customize your clients' website.
If your clients already have a website, but they are looking for an event calendar or a donation form module, Wild Apricot helps you updates websites with ease. Access the membership website builder, copy and paste a few lines of code from Wild Apricot to the existing website, and send your clients the desire, improved website.
---
Final thought
A quick recap of what you discovered in this blog post:
tools for social media analytics & reporting
tools for content creation & scheduling
video content creation tools
performance tools
website builder tools
Your turn. Share with us your thoughts or your affordable tools that you use on a daily basis.
Start a free Socialinsider trial and get in-depth, easy to read graphs displaying your Facebook insights like
followers' evolution, average engagement rate per post, reach, impressions and history data. Research your competitors on Facebook and optimize your page's growth.
---
Related articles: