Without a doubt, TikTok is currently a fantastic brand awareness tool.
But can TikTok help businesses also generate leads?
As more brands began to use the platform and older audiences became active users, TikTok can also be used to draw high-quality leads.
Continue reading if you want to learn more about TikTok lead generation and how to use it to attract B2B clients.
Everything you need to know about TikTok Lead Generation
7 ways to generate leads on TikTok
3.1. Run a TikTok Lead Generation ads campaign
3.2. Focus on TikTok interaction
3.3. Join relevant TikTok groups for networking
3.4. Team up with relevant TikTok influencers
3.5. Create your own TikTok branded challenge
3.6. Focus on improving your KPIs
3.7. Keep a monthly report of your TikTok efforts
1. What is B2B TikTok lead generation?
Marketers may use TikTok B2B lead generation to attract potential clients to their business organically.
This method consists of different inbound marketing strategies that raise prospects' exposure, awareness, and interest inside a particular target demographic.
2. Why use TikTok for lead generation?
Over 90% of U.S. marketers in companies larger than 100 employees used social media for marketing purposes.
And when it comes to advertising products on social media, Facebook, Twitter, and Instagram are still widely used today and fiercely competing with each other.
So why would you look for sales leads on TikTok when there are already so many other apps that work?
TikTok has established itself as a trend-setter. Nowadays, almost everyone uses TikTok. Leveraging it for lead generation and advertising purposes is a great way to target audiences that can be difficult to reach elsewhere.
And given the platform's ongoing growth, TikTok is an alternative that might help you save money.
3. 7 ways to generate leads on TikTok
Your aim should be to convert the targeted prospects, regardless of the method of contact you use.
And, if your leads are active on TikTok, it only makes sense for you to be as well.
Hopefully, these tips below will help you move easier through your sales funnel and leverage TikTok's features to generate B2B leads.
3.1 Run a TikTok Lead Generation ads campaign
Imagine a user (a potential lead) was intrigued by an ad your brand posted on TikTok. You wouldn't have a pathway to add that individual to your sales pipeline.
But now you have.
To help marketers directly collect user data information on potential business partners and clients, TikTok introduced the new Lead Generation ad option.
How can you use TikTok Lead Generation ads to your advantage?
A person that is interested in your product or service would be able to click on the CTA link on your ad with the new tool.
Users then access a form that requests information such as their name, email address, and phone number, all of which are sent to your business.
TikTok users have the option to automatically fill in this data using details from their account profiles. As a result, it is simple for you to establish a direct connection with a new lead.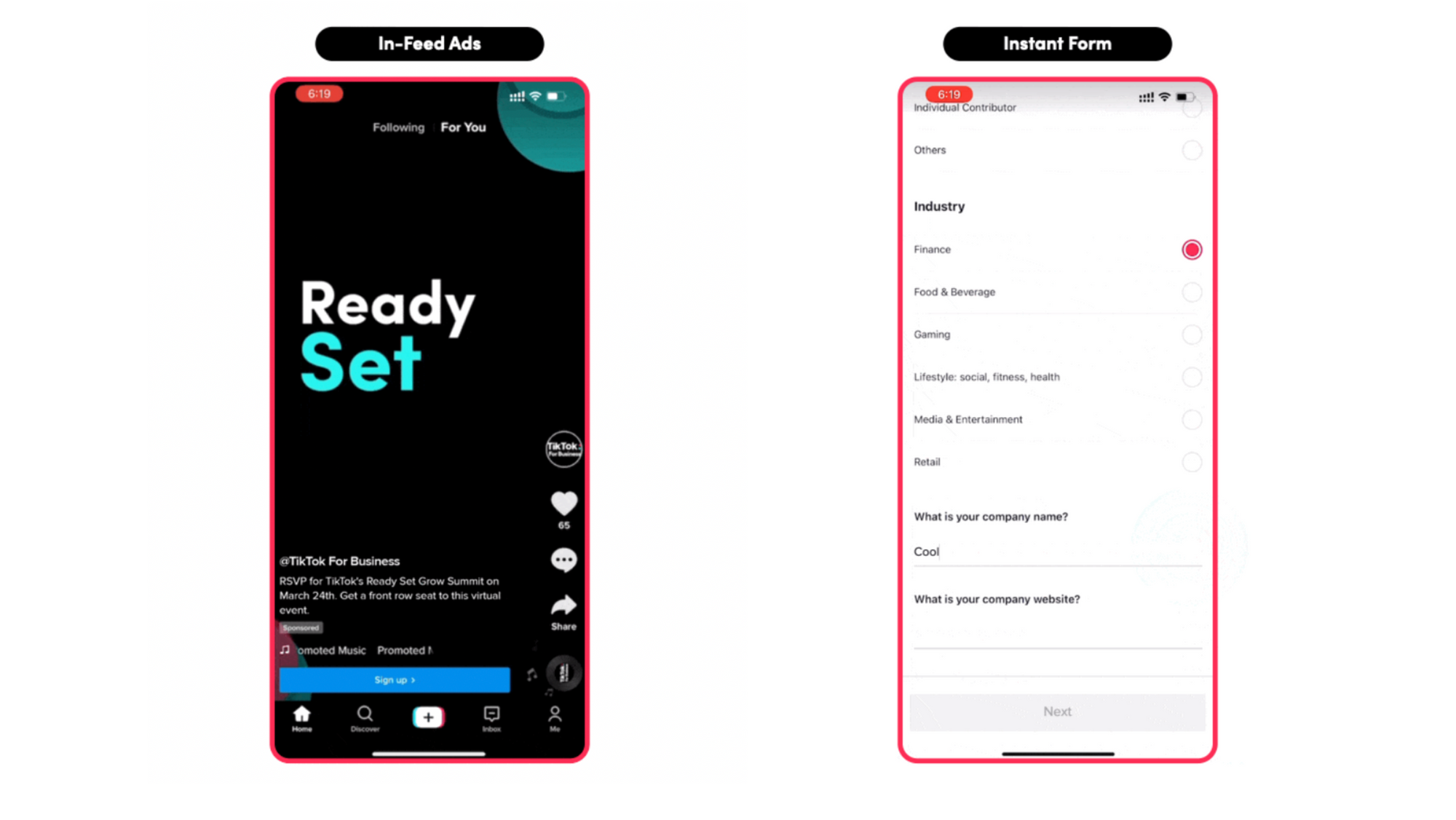 Probably the best part of this feature is that the new CTA-linked forms from TikTok can be customized by brands to suit their specific needs.
The background header image that opens your CTA form can be modified. You also have the option to change the profile picture that appears on the form.
Most crucially, you can change the questions you ask. This implies that you can get all of the most valuable information possible from a fresh sales lead.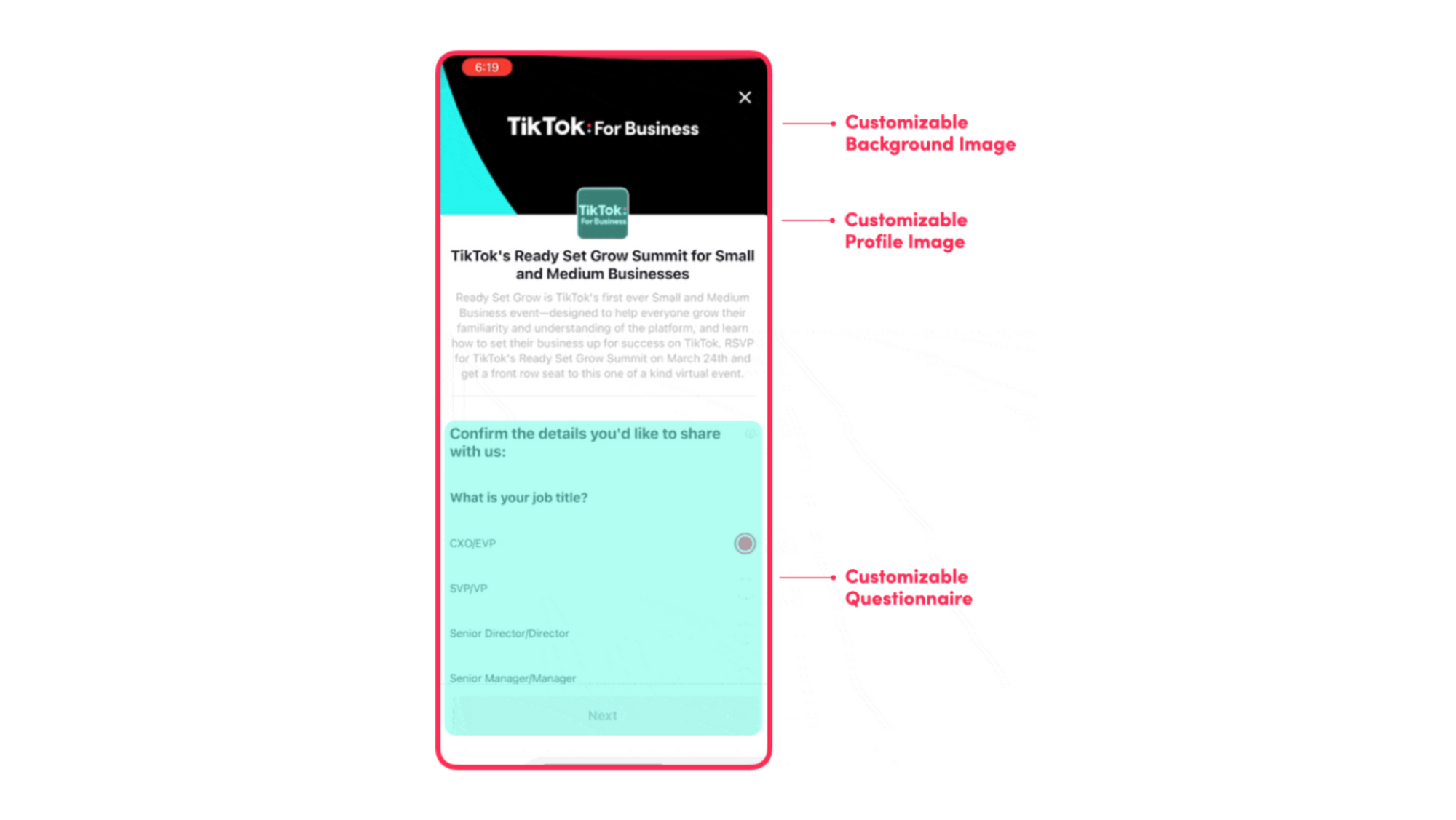 3.2 Focus on TikTok interaction
To generate leads, maintaining a relationship with your TikTok audience is just as crucial as getting their attention in the first place.
Each social network's algorithm is unique, with its own opportunities and challenges.
If understood and handled correctly, the TikTok algorithm can improve your company's performance and help generate leads.
Despite TikTok's hesitation to disclose the details of its algorithm, one thing is sure: TikTok pushes content onto the For You page depending on what users like and who they follow.
In other words, TikTok's algorithm favors interaction.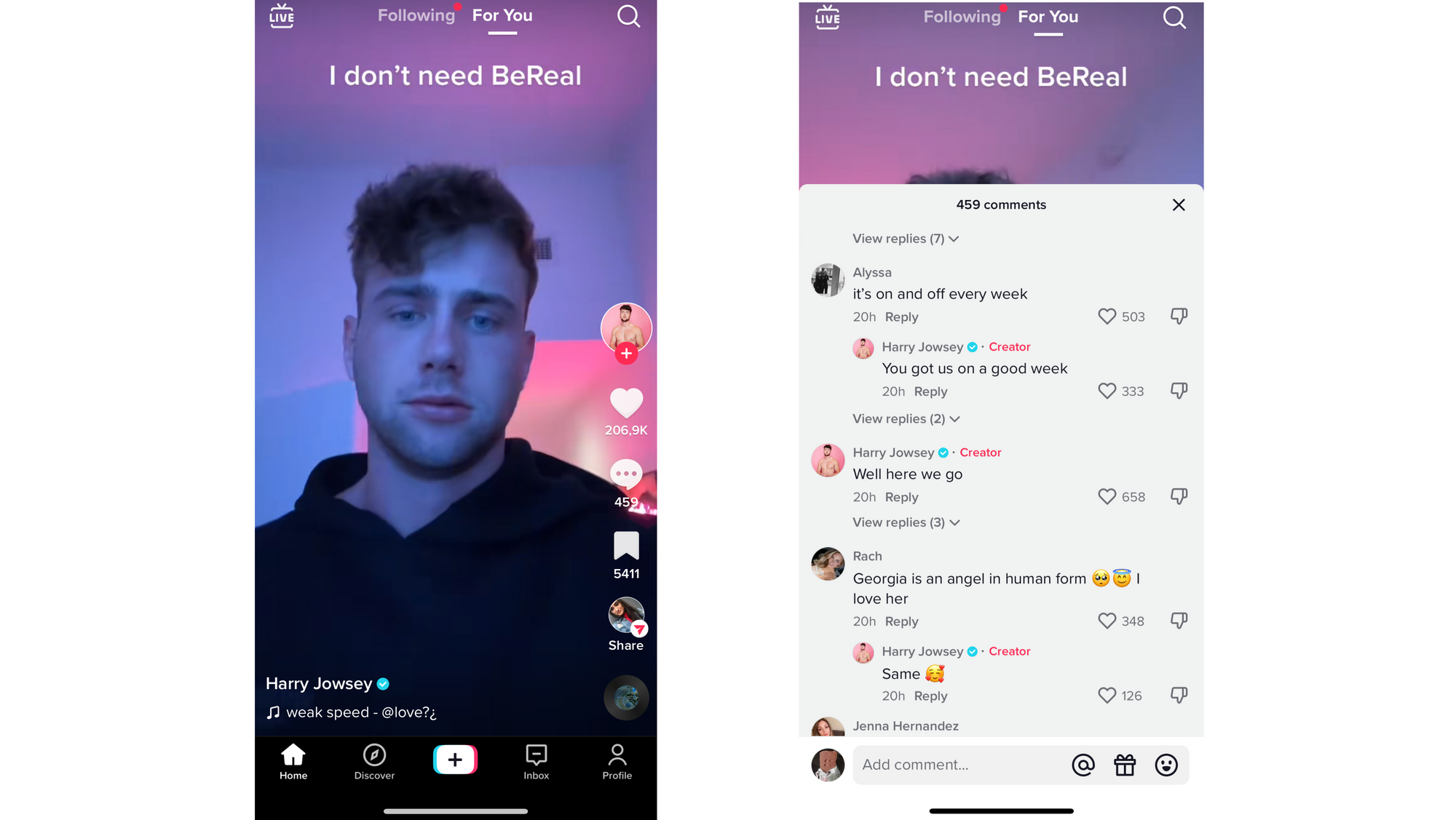 3.3 Join relevant TikTok groups for networking
Social media revolutionized networking—even for B2B marketing.
Social media groups make finding and sharing information easier for like-minded professionals.
As most social media pods, TikTok groups are typically used for getting platform updates and increasing brand awareness, but are excellent for networking.
Since brand-building experts are the main users of dedicated TikTok engagement pods, they could become useful resources for connecting with potential clients.
Keep in mind that, because TikTok's algorithm is still a mystery to many marketers, finding a serious and active TikTok group can be challenging. Likewise, it takes effort to develop trustworthy relationships with your leads.
You may start by searching for TikTok groups on Google, Facebook, Reddit, and Telegram.
3.4 Team up with relevant TikTok influencers
Brands can boost their TikTok lead-generation efforts by partnering with relevant industry key opinion leaders.
Setting up a TikTok influencer marketing campaign can help with lead generation, the creation of authentic content, and brand visibility.
All you have to do is find the ones that appeal to your brand and target audience.
Fortunately, there are a ton of creative influencers to choose from on TikTok.
The best aspect is that many are active professionals who have developed devoted followings by sharing their expertise. As a result, you have a better chance of attracting B2B clients who currently follow them.
By leveraging macro-influencers, you can increase brand awareness. However, the trade-off for the smaller audiences of micro-influencers is a much more attentive and pertinent audience. They may become much better at generating leads.
3.5 Create your own TikTok branded challenge
TikTok challenges are amongst the most popular activities on the platform.
And while there are tons of unbranded TikTok challenges you can take part in, creating your own TikTok branded challenge is a creative way to generate leads without having to reach out to them directly.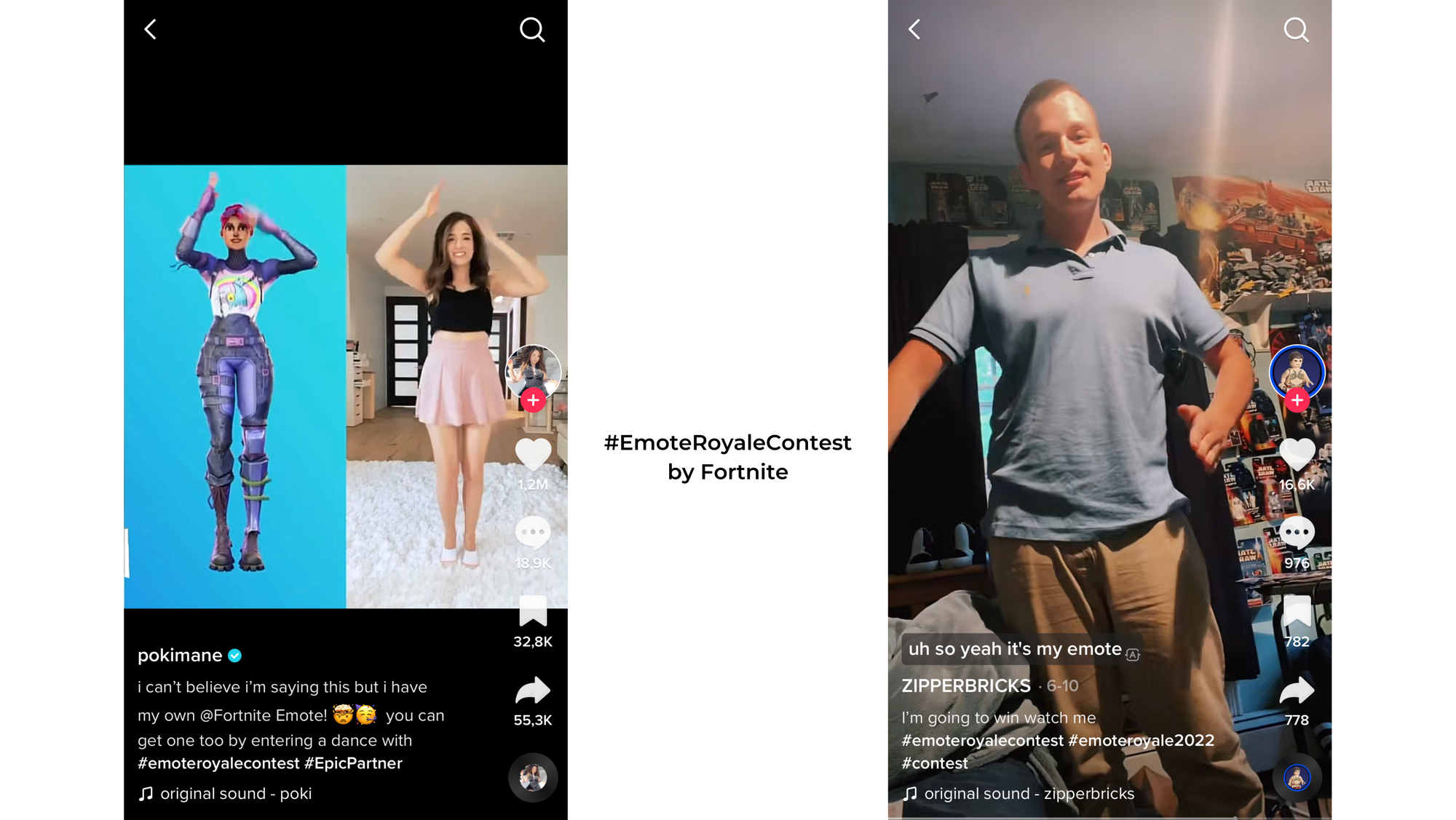 If you're looking for some viral content suggestions for your next challenge, our article—11 TikTok Content Ideas for All Businesses—might help spark great ideas.
Remember that your own custom challenge should promote the objectives of your TikTok lead generating campaign.
3.6 Focus on improving your KPIs
What better way to convince potential prospects that you are deserving of their time than to demonstrate your TikTok success?
Your ability to consistently improve your key performance indicators on TikTok will demonstrate to your partners that you add value to your collaborations.
If you're looking to boost your TikTok metrics, you might find the following articles to be incredibly helpful:
3.7 Keep a monthly report of your TikTok efforts
Having clear campaign objectives allows you to measure the success of your social media strategy easier.
And, as a social media manager, it's your job to prove that your TikTok content strategy can also generate leads.
To do that, you can keep a record of all your efforts, leads you contacted, deals you closed, and lost opportunities—alongside the usual TikTok metrics you include in your monthly performance report.
But why do you need to keep track of TikTok analytics?
For marketers and creators attempting to stand out on this social media network, performing a TikTok audit is an effective way to determine whether they are on track to reach their business goals.
And, if you'd like to learn more about TikTok metrics in general and see whether your results are better than the industry average, you might want to check out our latest TikTok study.
Last thoughts
Is TikTok a great tool for building brand recognition and generating leads?
Only time can tell.
One thing is certain, though: TikTok is challenging the rules of the lead generating game.
Instead of directly engaging leads, brands now build a personal identity on social media and make themselves discoverable, thus replacing the strategy of sales professionals spending hours cold-calling potential customers.
Creating authentic content and having excellent communication skills are now the key to attracting the right leads and converting them into sales.