How to Conduct a Competitive Brand Analysis on Facebook to Grow Your Brand's Awareness
When it comes to developing a reliable digital strategy for your brand, an assessment of what your competitors are doing on social media is quite essential. It goes without saying that Facebook remains the goldmine for marketers to extract audience data and derive valuable insights from it.
According to a study published by Pew Research, roughly eight-in-ten Americans (79%) use Facebook on a regular basis, making it the most used social media site beating Instagram (32%), which ranks second on the list, by a huge margin.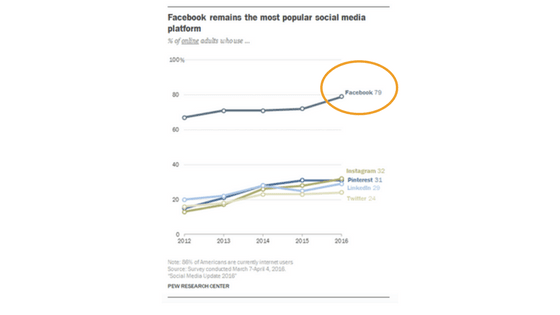 Now, that it's quite clear where the majority of the online audience is active right now, it just makes sense to conduct and leverage competitive Facebook analysis to your brand's advantage.
Read on to understand which of the key metrics deliver useful insights about your competitors' social media strategy and your target audience.
Key factors to consider when conducting competitive analysis on Facebook
1. Facebook Audience Growth
If the growth of your competitor's fan base on Facebook seems stagnant since a while, more likely than not they are facing issues tapping into the target audience.
But this doesn't mean you can't use their failure to your advantage. The various factors that led to their failure on Facebook, be it incorrect content strategy or limited exposure to the target audience, should be studied closely too.
Did they change something about their social media strategy? Have they stopped their spending on audience engagement ads? Is there any impact on their online reputation over time which has led to a stagnant audience pool? These are the kind of questions you need to answer to be able to get value out of this competitive analysis.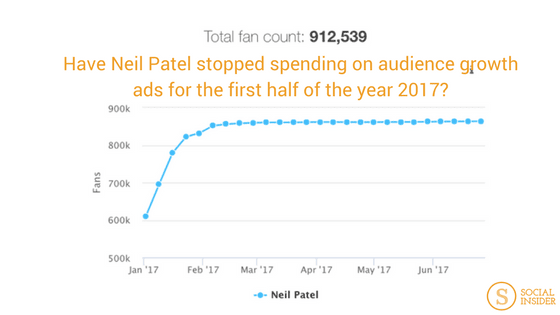 Similarly, if you notice an ongoing growth trend in their audience size, they are definitely doing something right. All you need to do is figure out what exactly it is that they are executing well and how it fits into their overall digital marketing strategy.
Notice if there are any spikes in their popularity over the last year.
Did they run any successful ad campaigns during this period? What's the source of this growing fan base (online vs offline) and what's leading them to your competitor's fan page?
Are they doing anything innovative or interesting that's grabbing the audience's attention?
If you can successfully answer these questions, you will be inching close to refining your own strategy.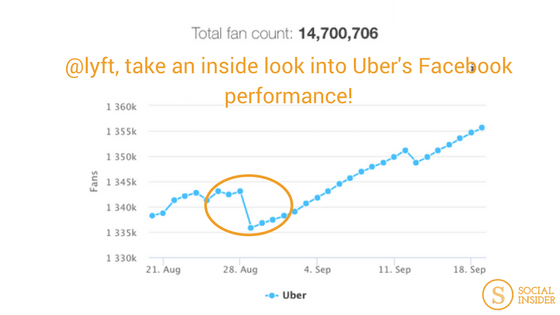 Considering the possibility that you have more than a few competitors that are doing well on Facebook, you will need to use tools for Facebook analysis like socialinsider to stack them together and observe the differences in their strategies.
Of course, if you are just starting out and don't want to invest in such tools, for now, nothing beats the free Facebook Insights app which breaks down data for you in a nice way.
2. Content Strategy
Here are some key factors to analyze when trying to understand a competitor's Facebook strategy:
What type of posts are they publishing?
Figure out the nature of posts they usually share and how is it working well for their brand image.
Which content format are they using the most?
What is the ratio of text, photos, videos and links in the content they are sharing on their fan page? If one content format is performing better, take a note of it.
What time do they usually post?
Most brands share content during peak traffic hours. See if that's the case or they post at regular intervals outside of peak hours.
How frequently are they posting?
Do they share content more than once a day or is it just a few times a week? This tells you how active they are on Facebook.
Which types of posts receive the most engagement?
It's not uncommon for digital marketers to run engagement ads on Facebook to "boost" their posts and gather look-alike audiences. This is why it becomes important to check what's the ratio of their boosted posts vs non-boosted posts and which ones perform better for their audience (and why).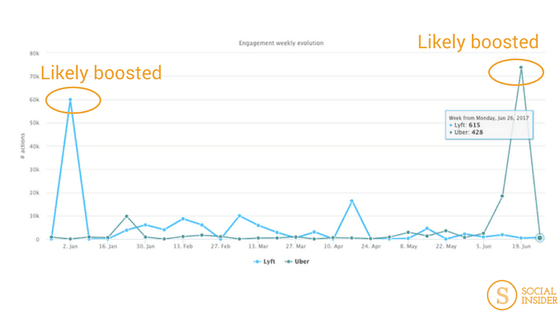 3. Fanpage Interaction
The key metrics to measure how well the fans are interacting with the posts your competitors share on their fan page are likes, shares, and comments. If the number of times a post has been shared is high, it's quite likely that their audience is loving what they post and likes to share it with their friends.
Even though comments are not a direct factor to demonstrate likeability of a piece of content, it's still an important factor to consider if the brand does interact with their audience on a regular basis. It also tells how involved the fans are with the brand's image and fan page and how comfortable they are in sharing their comments with the public.
If the brand is paying attention to what their fans are saying, they are most likely working with a sound social media strategy. So, once you notice their traits and behaviors on their fan page, you can almost replicate that for your audience if you are in the same niche.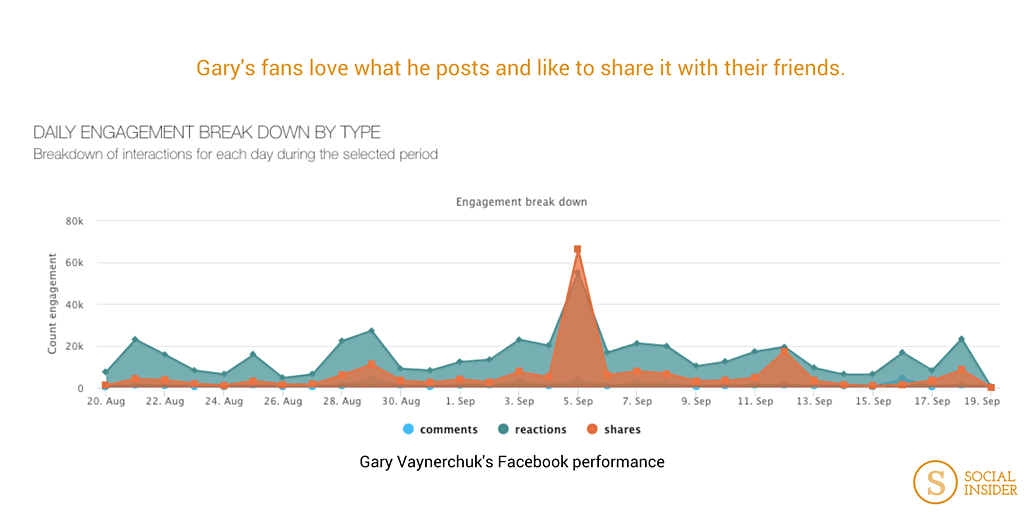 4. Audience Demographics
Using the competitive analysis tools and Facebook Analytics, you can gain insights about their audience's demographics, including but not limited to the following:
Not just will this step get you closer to defining your target audience, but also help you refine your content strategy to make the content you share on Facebook more likable by your audience.
Of course, if you know exactly who you are after and where they live, you can create custom pools of audiences to target and run audience specific campaigns to generate more interactions and engagement.
Final thought
Figuring out what other companies in your niche are doing on social networks can help you not just brainstorm ideas for your content tactics but also give you insights that reveal current habits of the kind of audience you are targeting.
It's an important step towards defining your own digital media strategy because it helps you avoid making the same mistakes that they did and provides you with ample ideas on what might actually work well for your own Facebook page (and overall content strategy).
P.S. Can we send you an email?
Once a week or so we send an email with our best content. No sales pitches, no bullshit, and one-click unsubscribe: