Nowadays, Facebook engagement goes beyond a couple of likes thrown at a post.
It is the way through which customers establish a one-to-one communication channel with their favorite brands and address their concerns.
A higher Facebook engagement rate per page increases the number of positive reviews on your page and the overall experience with your products and services.
Learning how to engage on Facebook isn't easy, but here's a nine tips guide that aims to show you how to increase engagement on Facebook and your account's performance overall.
Let's dive in!
How to increase Facebook engagement
9 ways to increase Facebook engagement
2.1. Choose the right posting time and post consistently
2.2. Focus on fan-centric content
2.3. Analyze your most popular posts & repurpose successful content
2.4. Use great visuals
2.5. Talk to your fans
2.6. Use stories
2.7. Try posting more videos
2.8. Get active in Facebook Groups
2.9. Drive traffic from other sources
1. What does engagement mean on Facebook?
According to our latest data, Facebook engagement is lagging behind that of Instagram and TikTok, sitting at around 0.16%. But that doesn't mean all hope is lost.
There are some strategies you can implement to make sure your Facebook account's engagement stays way above average.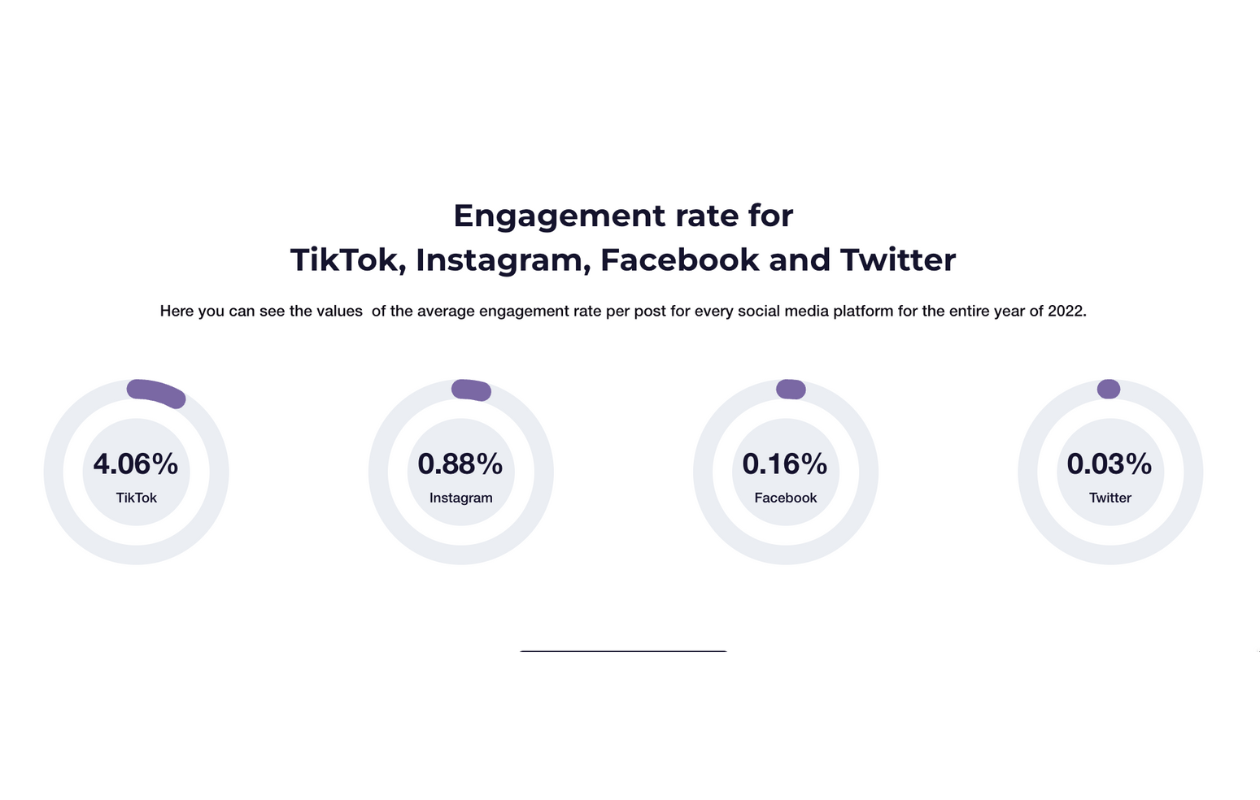 Before we get started, just so we're all on the same page, let us review how engagement is defined on Facebook. On this platform, the engagement rate is the sum of reactions, comments and shares divided by the number of fans, all multiplied by 100.
Here's our Facebook engagement rate formula if you need to do some quick math on the go: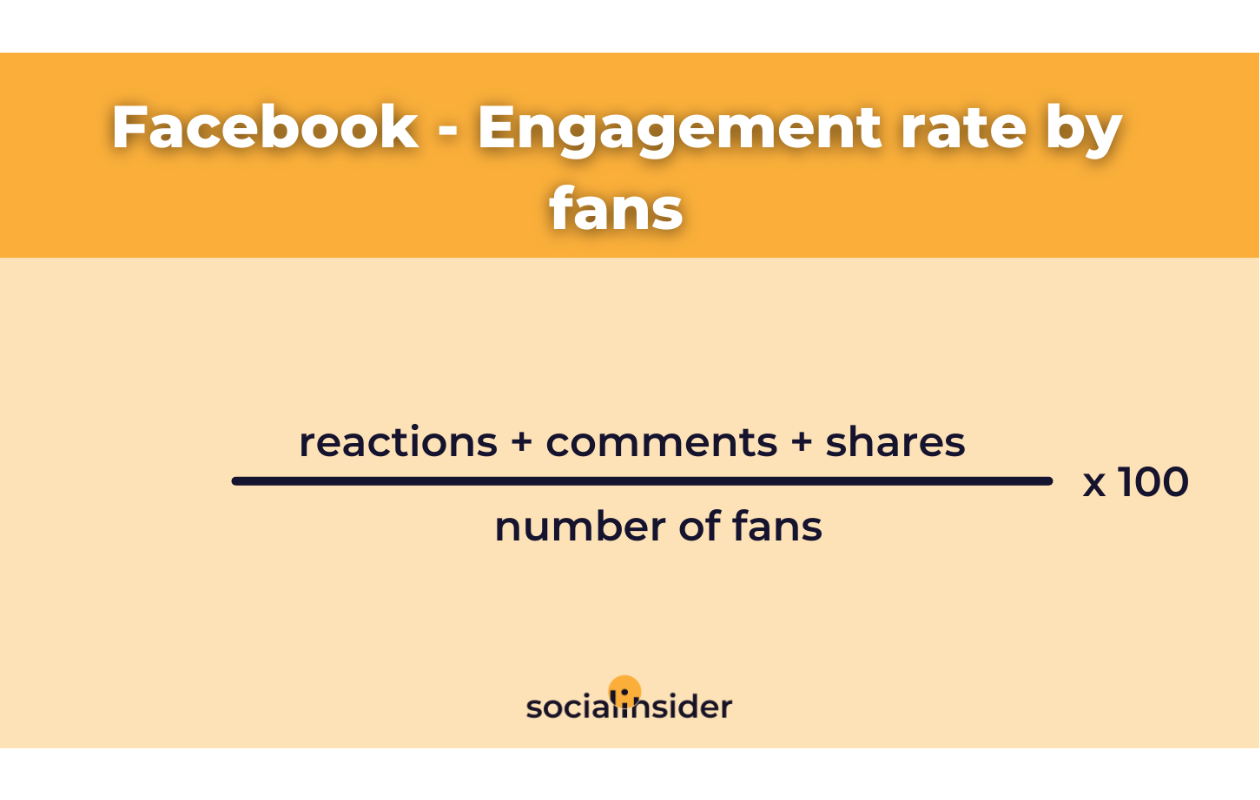 2. 9 ways to increase Facebook engagement
2.1. Choose the right posting time and post consistently
One of the first and most important tasks you'll have to complete as a social media manager will be to develop an optimized content calendar, made up of engaging Facebook posts.
What does this mean?
Besides writing the copy and maybe even creating some visuals, you'll also need some strategic thinking to go with the more practical skills.

Questions like "when is my audience online, how often should I post, what type of content is best received by my audience or what and how I want my community to do something" should be top of mind before creating any plan or social media campaign.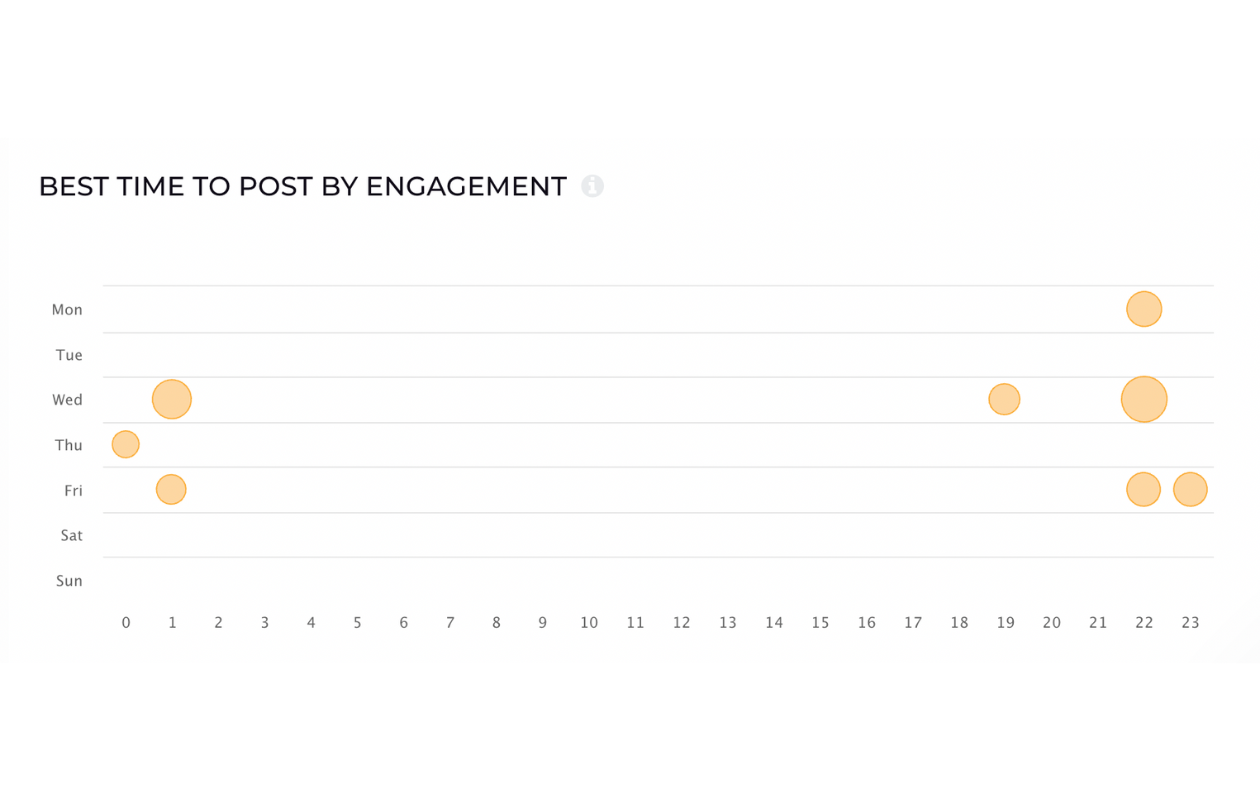 First things first, the stage when you actually start writing only comes after you researched your desired audiences and discovered what their online habits are.
No worries, nobody expects you to start guessing and get it right on the first try. For this part of the job you can always rely on analytics to give you a hand, to discover your own engaging Facebook posts or your competitors' best performing content.
In order to increase engagement on Facebook you can check the insights displayed in your native analytics, or turn to a third party analytics tool, for more in-depth information.
Once you've established a time schedule, you need to have consistency.
And that's because your customers need to know they can rely on you to offer them the information they need, information that's up to date and aligned with the trends and their interests.
2.2. Focus on fan-centric content
We mentioned earlier something about having strategic thinking. Because without it creating a Facebook engagement strategy can become a pretty exhausting task.
Well, since every planning starts after a bit of brainstorming, let us tell you something important about content: it can have a huge impact on your Facebook's engagement improvement project.
One of the most pressing questions among social media managers is how to keep an audience engaged.
The important thing that you need to remember is that people don't want to hear you brag about how awesome your products are, over and over again, but rather they need to be let to discover by themselves.
What you can do instead is to try to create meaningful and valuable relationships with your customers.
And since any relationship is a two way street, once in a while you should offer them the spotlight and drive your attention and social media efforts towards them.
Share Facebook interaction posts, so your customers feel like they are a part of your brand's story.
After all, let's not forget they are the ones buying and advocating for your brand. And the world of mouth should never ever be undermined.
Another thing to keep in mind when creating engagement posts for Facebook is variety.
By diversifying your content you will prevent your potential customers from getting bored, and even more, you'll stir their curiosity, which will only draw them towards you more.
Tip: try mixing up product posts with mood posts - from tutorials to tips and tricks, sky's the limit. Be creative and try out whatever is suited for your business segment.

And whatever you do, don't give up hope on this platform just yet. According to one of our latest studies, Facebook still records the highest CTR - 3.86% - surpassing LinkedIn and Twitter.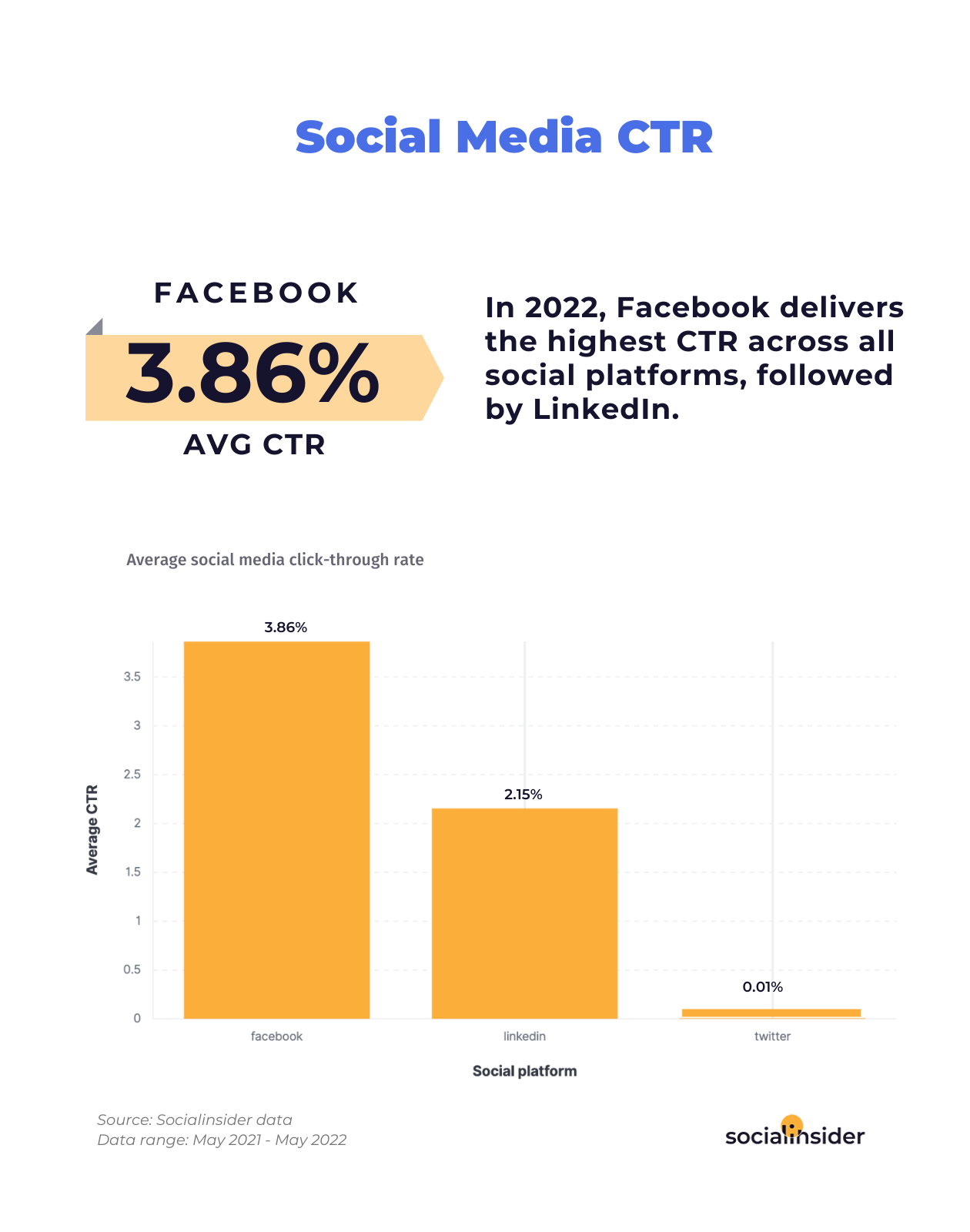 2.3. Analyze your most popular posts & repurpose successful content
"Stop comparing yourself to others" may be a good piece of advice in the personal development sector, and an essential first step to do in order to grow in the business sector. That is certainly not the case when it comes to marketing.
But before starting to talk about why competitive analysis is mandatory in order to increase engagement on Facebook, let's first cover the need to evaluate your brand's own posts and performance.

In other words, have a "get to know yourself" moment and learn how to track engagement on Facebook.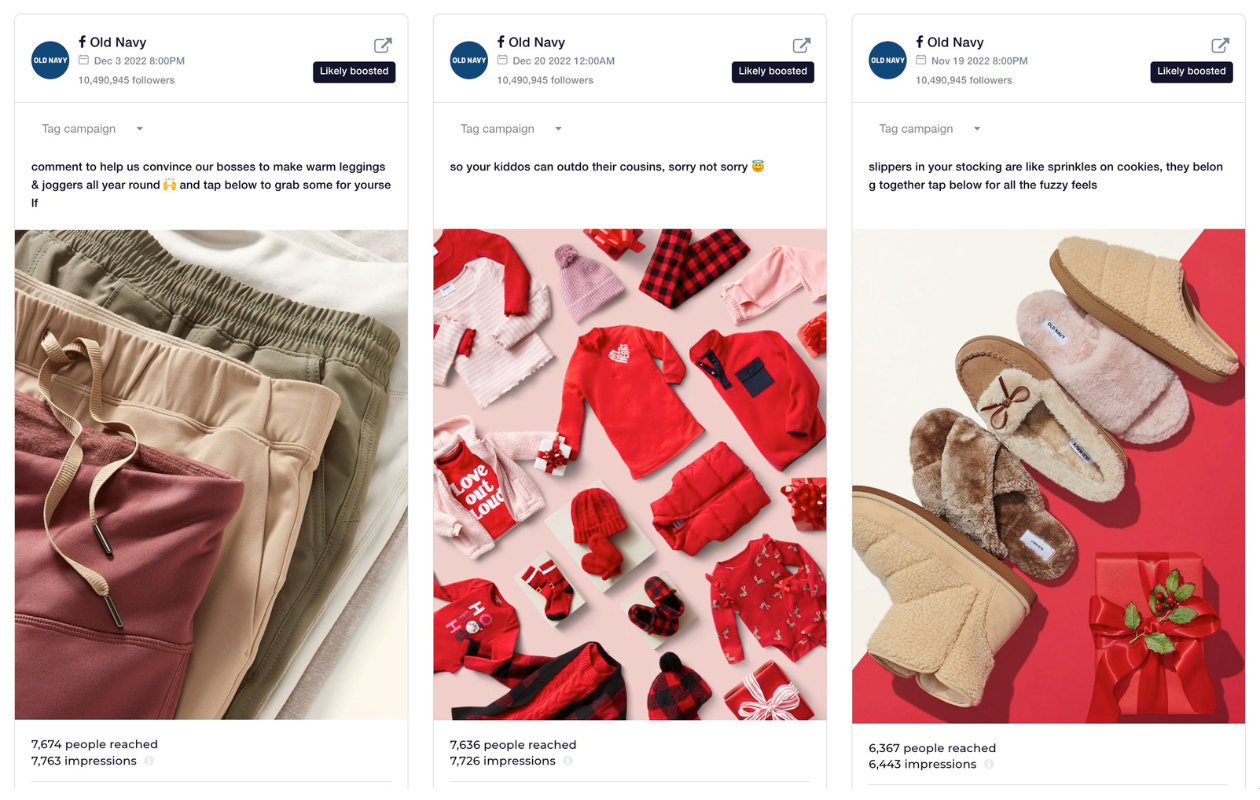 Once you dive deep into Facebook engagement analytics and start to understand your audience's needs and interests, it gets way easier to craft top-notch content, meant to skyrocket your engagement on Facebook.
But there will always be posts that will have a greater Facebook engagement than others, and continuously keeping an eye on key Facebook engagement metrics will only help you create more awesome content.
Also, a very helpful technique that sometimes marketers neglect, or just don't concentrate on that much as they should, is repurposing content.
For example, if you've written a blog post that really caught the reader's attention, you shouldn't waste the opportunity of not promoting it on Facebook as well, taking that interesting topic and playing with it in a bunch of other inventive ways.
Also, it is important to create Facebook interactive posts where you offer your audience the chance of being creative as well.
You can share a funny video, an eye-catching insightful carousel, a bold post with an edgy visual, or even a mix between them, whatever is more suited for your brand's identity.
Remember, sky's the limit!
2.4. Use great visuals
In the last couple of years, visual content has gained significant ground on all social networks.

Judging by our most recent social media industry reports, photo and video are almost on par when it comes to post performance, with photo content still winning by a small margin.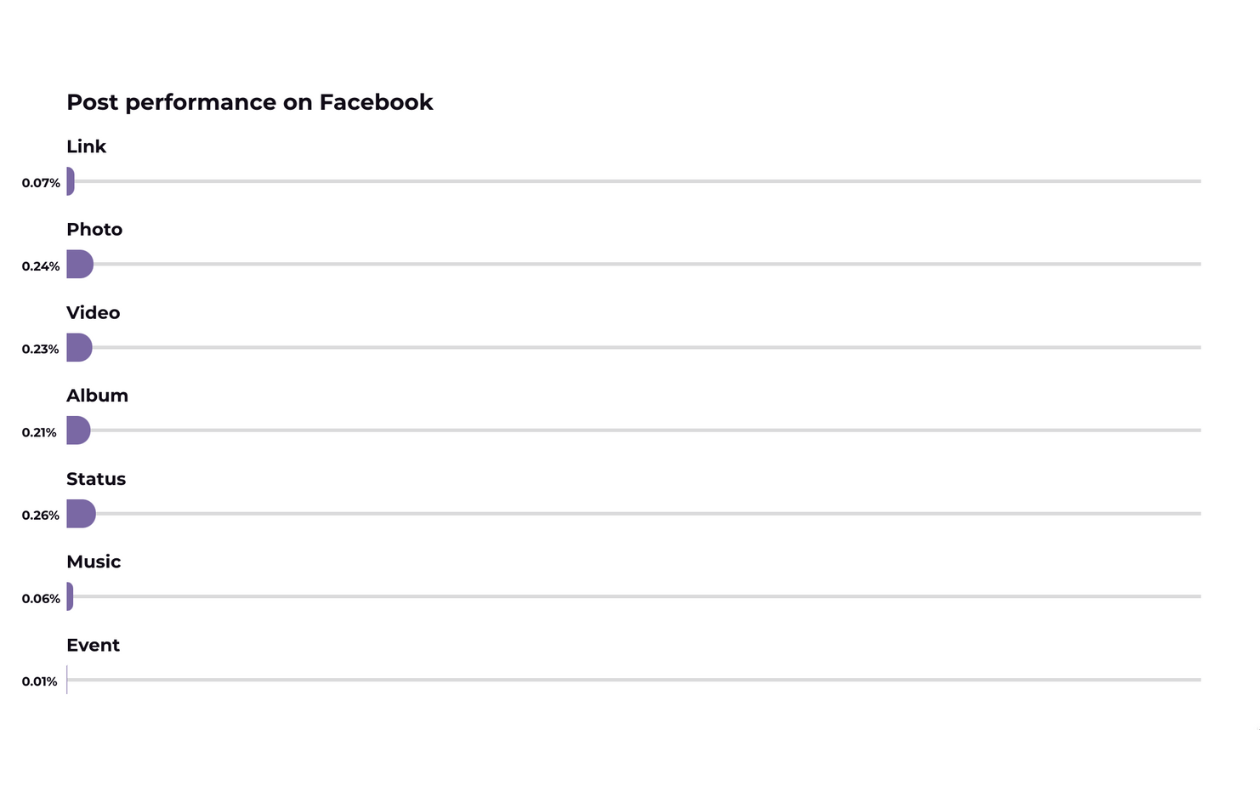 So if you're ever low on inspiration when it comes to Facebook engagement post ideas, just remember: you must give your audience what it wants. On Facebook that translates into bold and interactive visuals.
Regardless of the type of visual you'll choose to focus on, depending on your business and your goals, you should know that quality is something that will never go out of style, and something that your audience will always appreciate.
A good tip that I can give you is to try creating sensorial experiences with your content, pictures or video on your Facebook page.

What's important to mention is that, when creating visual content you should try as much as you can to personalize it, to align it to your brand identity and make it a piece of the puzzle that is your brand's story.
That's why the color palettes and writing styles are a key, identifying factor for a brand's posts on social media.
Of course, creating engaging and impactful visuals is not an easy task, and can become very time consuming sometimes.
But just like you have analytics tools to help you with that part of the process, for this next phase you can find a lot of helpful apps to give you a hand, as well.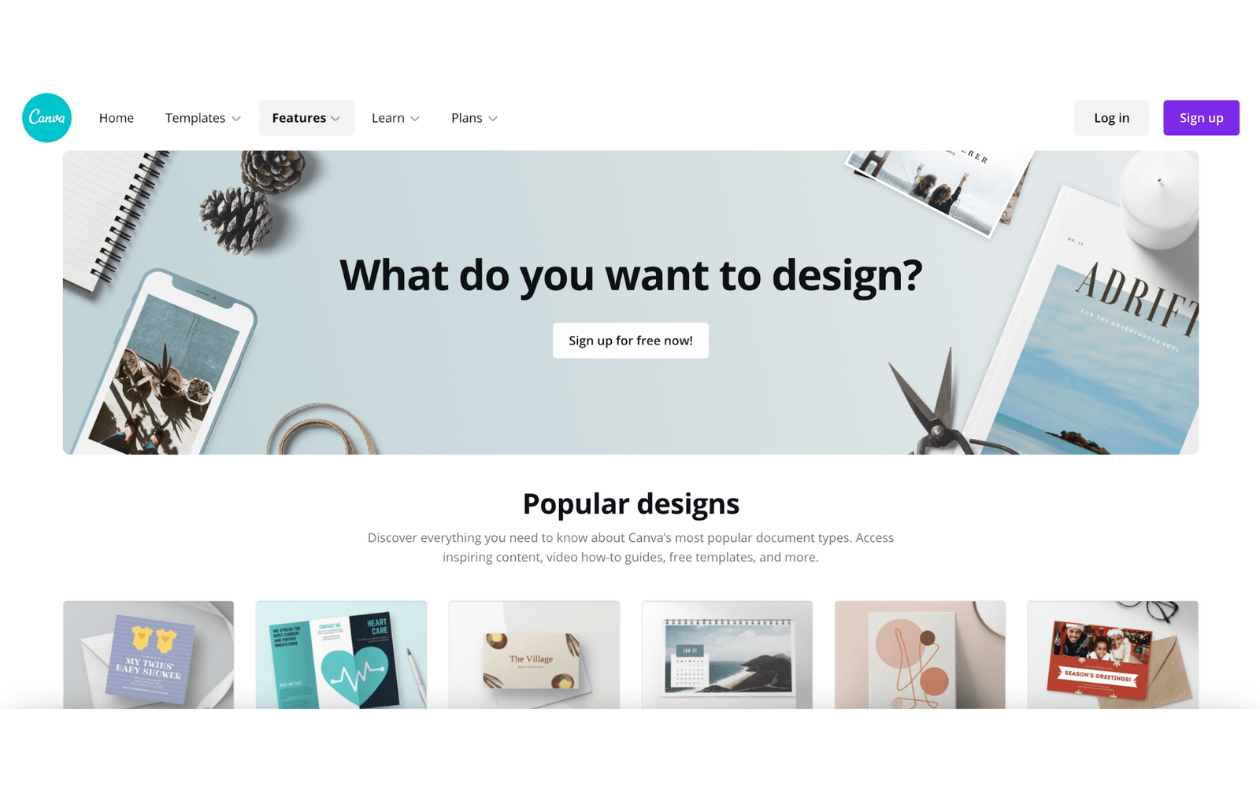 Canva is, for example, any social media's best friend for creating all sorts of visual materials and presentations, but it is certainly not the only one.
See? Creating engaging posts for Facebook becomes easier with the right tools by your side!

Depending on your needs, you'll discover there are a lot of tools for great social media visuals, the secret is to know what you want to achieve.
2.5. Talk to your fans

Continuing our journey of how to boost engagement on Facebook, as a brand that puts a lot of money into social media, you surely know your popularity comes from your followers.
After all, their involvement and sympathy is the reason behind all those online efforts. Therefore, if your marketing goal is to increase engagement on Facebook, then you must know you have to be available for your fans, to dedicate as much time as needed to reply to their comments and questions.
Social media is a two way communication street, which means your community expects you to be equally involved and keep the conversations going.
After all, everybody wants to see that their opinion matters and that it is important enough, especially for those they admire.
Moral of the story: if someone cares enough and dedicates even the slightest amount of time to comment on your post, you should take your time to reply to them.
Ask their opinion, thank them, engage with them, and invite them to join you on your brand mission!
Changing their emotions when they first comment or write to your page influences their buying decision shortly, plus for sure will recommend your product to their friends.
2.6. Use stories
Ever since its first appearance on Snapchat, the story type of content has found a way to win over the people on social media, thanks to its ability to rapidly put them up to date with everything that's going on, in many creative ways.
On Instagram for example, Stories are an important component of the most engaging posts. What is great about stories is the fact they easily humanize a brand.
Which is awesome, considering that nowadays customers want some sort of relationship from which they can gain more than a product, they expect more from brands than just being sold to.
Social media shouldn't be treated only as a selling channel, since it is the new way of consolidating businesses.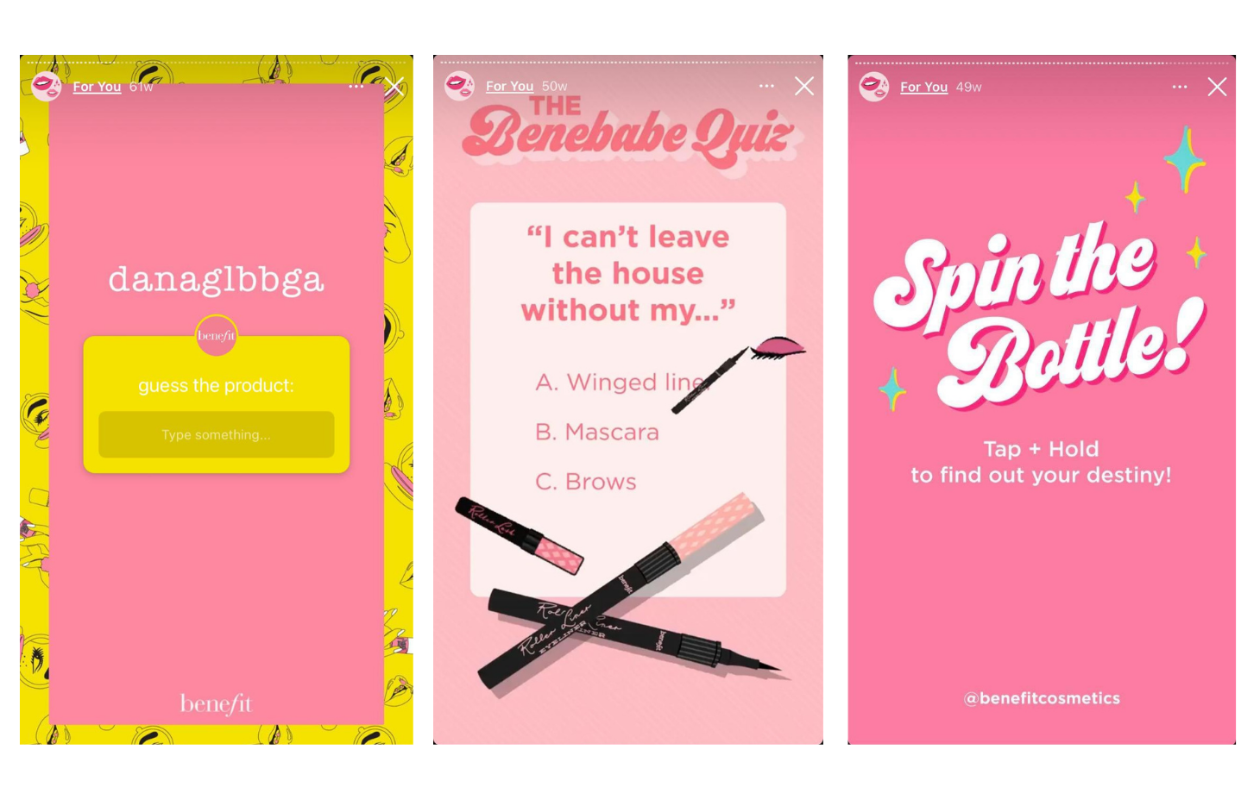 By posting all types of stories, like funny or emotional ones, ingeniously packaged like behind the scenes or before and after moments for example, is how you can keep your community hooked, and interested in interacting with your brand online.

Regardless of your approach, remember this: be authentic, and try to create meaningful relationship moments with your fans base, through Facebook stories, and beyond.
By doing so, results in your Facebook engagement won't take long to appear.

2.7. Try posting more videos
Videos are amazing. As a time-efficient, easy-to-access and more interactive way of delivering information into the user's feeds, video content rules the engagement on social media, and especially on Facebook.
Therefore, it is surely a box you must check in your search for ways to increase Facebook engagement.
Brands and marketers use storytelling to appeal to the user's emotions, as they are the most powerful drive for anything.
And for being a more immersive way of communication, videos are a powerful instrument for making people part of that story, and therefore driving to more engaged audiences.

Tip: It's only normal for Facebook to prioritize native videos, as a way of rewarding the users exclusively relying on the platform, so for better results in terms of your Facebook engagement, upload the videos directly into the app.
Data says that pre-recorded videos make up 83.18% of all published videos, while live videos account for only 16.82%.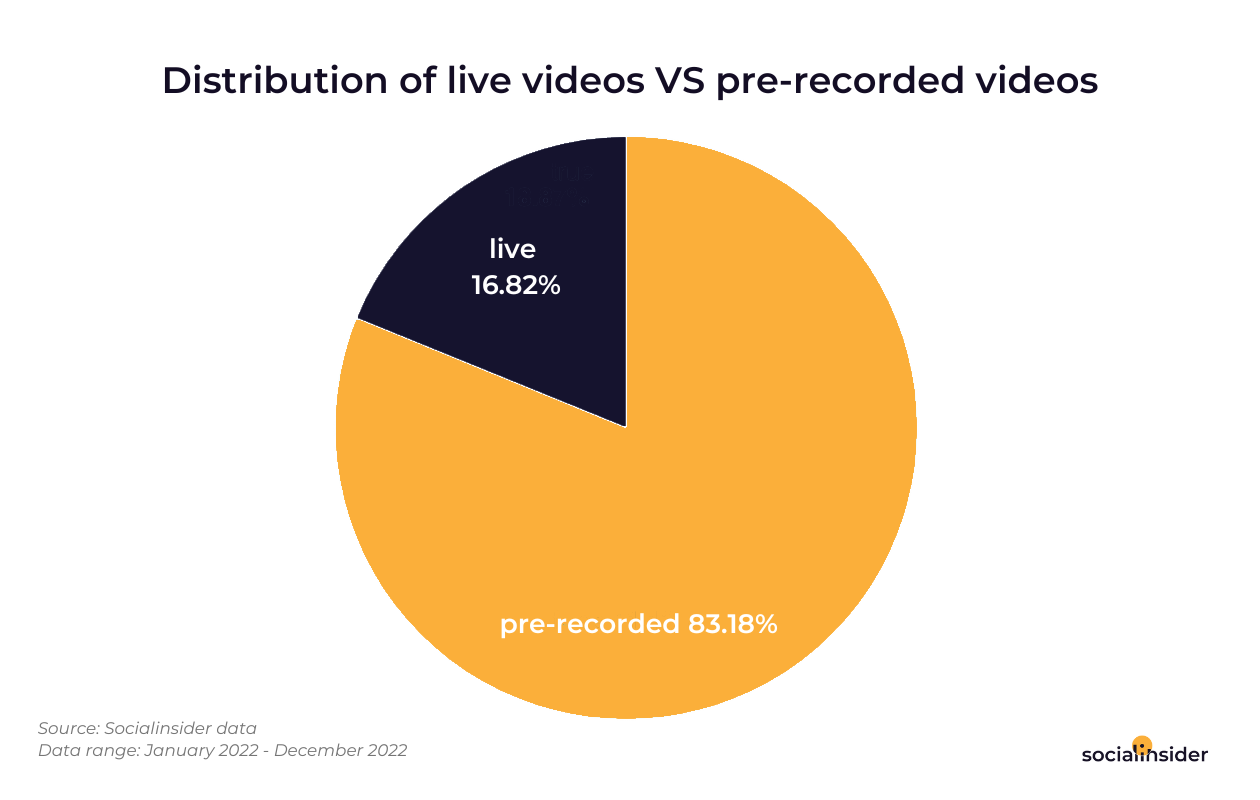 So, if you're looking for ways to increase your engagement on Facebook, here it is. Camera, light, go!
2.8. Get active in Facebook groups
Facebook groups are a great way of creating strong, long-lasting relationships with your customers.
Keep in mind they are now looking for person to person communication, and this might be the missing piece when it comes to successfully unifying your community.
A Facebook group is the perfect place to start a customer loyalty program for example.
By serving your subscribers exclusive content you'll show that you're willing to reward them for the loyalty shown.
Which will only make them appreciate and increase their trust in you even more.
To keep it short, my advice would be: engage with your fans on your Facebook page and groups, share useful content for them, appreciate their feedback, ask questions regarding their concerns.

2.9. Drive traffic from other sources
The more you'll opt for a 360' communication strategy, the more profitable your business will become.
As important as it may be, marketing it's not only about social media. But, to get the whole picture, understand your identity and what you do, your audiences need synergy.
Besides, since you worked that hard to ensure communication materials on other sources and platforms, wouldn't it be such a shame to lose some exposure potential by not linking your social media accounts with other channels your customers can find you on?
Now we've cleared that, push the right buttons and let the shares come!
Final thoughts
Facebook engagement is an important KPI to measure for every social media manager. But it's not just about the numbers, it's also about the connection between a brand and its customers.
Build your brand through post engagement on Facebook.
If your fans experience a positive feeling while interacting with your brand on social networks, they become loyal to your brand and they can recommend the brand to others.
And for sure you'll be their top of mind choice when googling related products or services with your business.

Support your sales team with empowering content, nurture your fans and invite them to be brand ambassadors for your brand.