Have an Instagram account for food, travel or fashion?
Got stuck and looking for content ideas?
We've gathered here a list of 7 Instagram accounts for travel, food, fashion which will help you to transform your ordinary profile into a superstar account.
Everyone says that Instagram is a robust platform that carries enormous value for brands. Plus, the platform has over 800 million active monthly users.
For businesses, Instagram represents without a doubt an opportunity to market their products to a more targeted audience. This social media platform encourages all users to follow one another and like or comment photos, also to see what the community has to say.
In this article, you will be able to find out what blogs, and Instagram accounts to follow to become an Instagram superstar:
Travel Instagram accounts to follow
#1. Alex Strohl Instagram account
If you need to find some extra inspiration for your content strategy, or you are simply a person who loves the world and its beauty around, sometimes it takes a simple Instagram account to make you genuinely feel like you are on the other side of the world.
If you are a fan of travel, you must follow Alex Strohl Instagram account or blog.
I tell stories with photography & film.
With 1.9M followers and growing, Alex takes pictures everywhere around the world. On his account, you will see a lot of photos of untouched nature.
His photographs are taken from every angle, and every scene that he captures seems magic. At the same time, his photos bring depth, color and a lot of stories.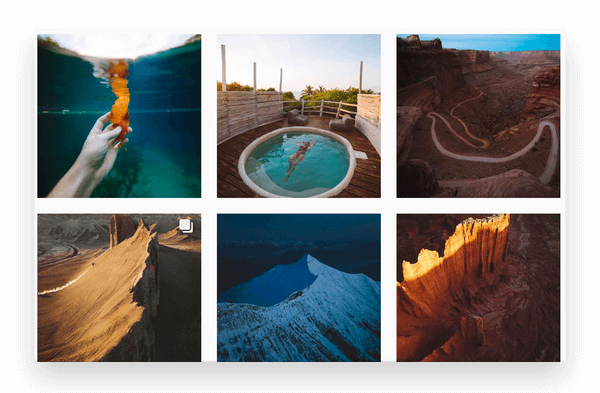 #2. Lesley – The Road Les Traveled
Colors – this is the word that describes her Instagram account.
With 229k+ Instagram followers, Lesley Anne Murphy has one of the largest followings on the platform.
Living out of an overweight suitcase 24/7/365.
She describes herself as living out of an overweight suitcase 24/7/365.
If you can't decide between fashion or travel, Lesley account is what you are looking. From visiting tropical paradises, staying in treehouse loft-style hotels, and even hanging on the edge of a train passenger car, Lesley's account combines perfectly the two areas.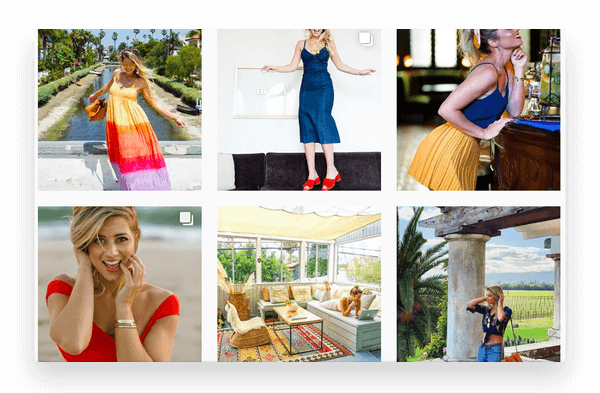 #3. Tommy Clarke - World Traveler
Last but not least, I can't write this and not mention Tommy Clarke.
The impressive part of his photos is that most of them are taken while he hangs from a helicopter. His work has been featured on the cover of renown magazines like Conde Nast Traveller!
If you consider yourself a world traveler, take a look at Tommy's shots. In many of them, he makes you guess where he's at. You'll relive your travel memories like never before.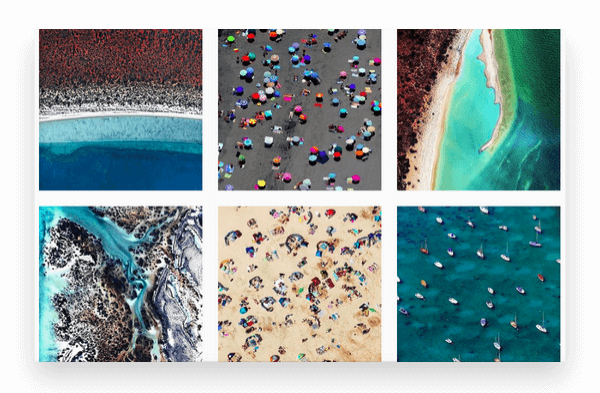 Food Instagram Accounts to follow
#4. Alexandra Stafford account
If you are a food lover and especially desserts, you must follow Alexandra Stafford account for inspiration and ideas for your next dinner.
Alexandra's account will drive you crazy. Her account is definitely for food lovers, with a lot of colors and all kinds of bread she manages to transform food into art.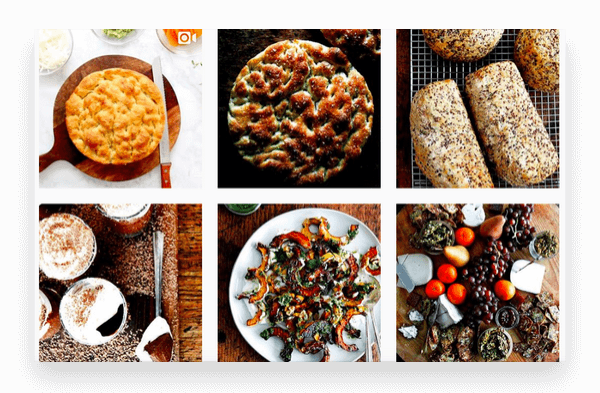 #5. Lilly Diamont account
If you want your food to have a lot of colors, well, in this case, you have to follow Lily Diamond account.
With a lot of healthy recipes, Lily meals are based more on fruits and vegetables.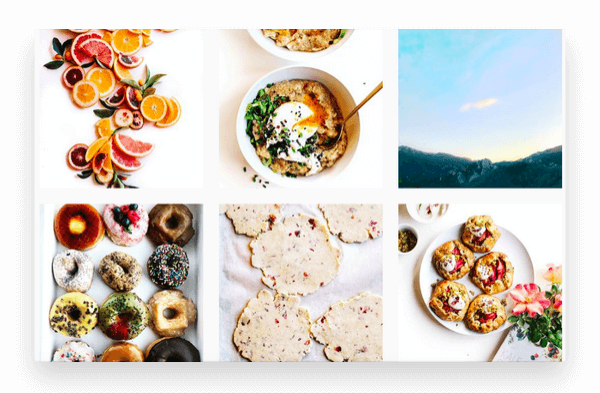 Fashion Instagram accounts to follow
#6. Giovanna Battaglia account
Creative Director, Author and Fashion Editor, Giovanna Battaglia introduces you to the world of fashion. Elegant and artfully styled outfits that always offer a hint of playfulness.
She's consistently a guest at some of the world's most glamorous events and friend with the echelons of the industry.
If you are in love with fashion or want to know what's new in this area, she is the one you have to follow.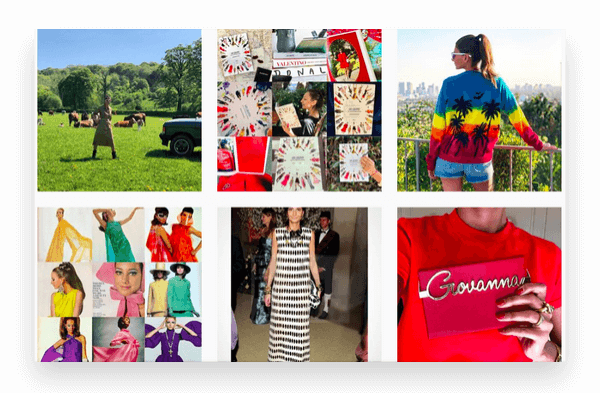 #7. Jeanne Damas french style
When it comes to style, the French do it the right way. They eat better (morning croissants), they have beautiful places, and they dress well.
If you want a touch of French style inspiration, Jeanne Damas is the one you are looking for.
If you're one of those women who dream of being Parisienne, you'll live that feeling through her photos.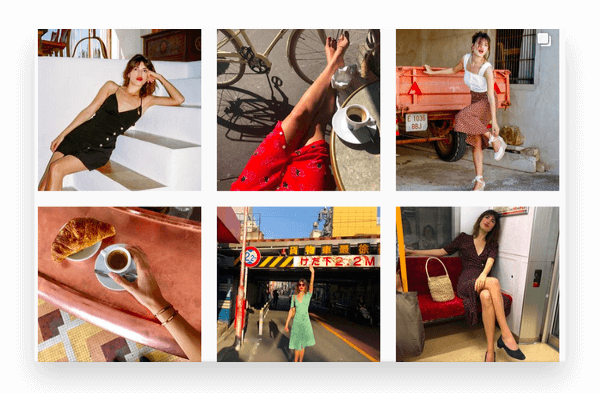 Tips & tricks to become an Instagram Superstar to your niche
What needs to be mentioned is that to reach a known account of Instagram you have to follow a series of steps.
From the outside, it seems natural, but if you look deeper, you will see that there are work and a lot of time and energy:
Take care of your bio
You must tell a story there. Preferable your account, or the story of your photos.
Choose a proper Instagram theme for your business.
See also what time is best for you to post
Use all of Instagram stories' features
Track your success with Instagram analytics.
And the list can go on. For some of us, this may be too much, and some people may be scared of it.
The truth is that there are a lot of blogs with a lot of articles that will answer all your questions and that will help you to become an Instagram superstar in less than you will think.
💦 Related! If you are wondering 'How to get real followers for your Instagram account', this article might help you. 💦
Remember, you should earn your likes and not buy them.
Influencers can be source of inspiration. If you are looking to make your account bigger, they may be one of your source of inspiration.
Final thought
The fact is that if you want to become an Instagram superstar or an influencer know it's something you can. All you have to do is make sure you are doing the right things, like having a good story behind all your photos, a beautiful look of your profile and when you feel like you got stuck, don't panic.
There are a lot of blog posts about this topic, all you have to do is to be open and embrace all the information you can for a better future.
*📷 by @petebellis
Start a free Socialinsider trial today and track your Instagram analytics! Report and analyze multiple profiles from one dashboard, quickly evaluate your Instagram performance based on the metrics that matter, understand your hashtags performance and get Stories analytics!
---
Related articles: