Even though nowadays the social media landscape is expanding more and more with new social platforms or features, in the case of older ones, we must still remember there's a reason for which people say oldies are goldies.
Indeed, the newer platforms, like TikTok, are seen to increase their popularity day after day massively, but every digital marketer knows it's important to be where your audience is.
So, if you own the type of business that's more likely to perform better on Twitter, carefully craft your Twitter marketing strategy and give it a shot.
In examining your Twitter marketing efforts, you may be tempted to first look at your Twitter followers and their growth rate.
Despite being a vanity metric, it is still an important Twitter KPI that will tell you if you're doing a good job with your Twitter content, or as the opposite - if there's a serious need for improvement.
So now we'll go over a couple of tactics that are meant to help you get more Twitter followers and take your business to the next level! Let's dive in!
10 Tips on how to get more Twitter followers in 2023
1. Live-tweet an event
If we had to describe Twitter in one sentence, we could say that Twitter is the place to find trending news and a perfect place to tell the world news about your product.
We see the habit of brands going live on different social media platforms, regularly hosting Q&A sessions or webinars to be of use more and more.
Because, as the analytics usually indicates and different social media studies, live stream sessions gather a greater engagement than regular posts. And, of course, there's no exception in Twitter's case.
Brands often use Twitter to promote conferences or other business events meant to drive awareness and educate online audiences.
Facebook Video Strategies You Can't Ignore in 2021 https://t.co/sYJKvenHQC

— Socialinsider (@socialinsiderio) August 5, 2021
If you're promoting a more extended event, you have to remember that just one tweet announcing it won't have such a significant impact on your Twitter followers.
Your Twitter community must be informed about the topics covered, the speakers that will attend, and other relevant information.
Make sure to create materials during the live sessions as well that you can use either during the event or after it ends.
2. Improve your tweet's performance with A/B testing
The only way to grow your Twitter followers with dedicated and targeted users is to provide valuable and relevant information to your fanbase. And before doing that, you must understand how your Twitter followers think.
No worries, no one is expects you to guess it right from the very beginning. Here is where A/B testing comes into the picture.
Your Twitter followers may be attracted towards a certain formula of tweets - a specific mix of posts type, like GIFs, or videos, particular caption length, or they may be sensitive to a certain type of CTAs.
Because in the end, time is money, A/B testing is a safe and time-efficient way to determine which type of tweets perform better and what's the successful formula for your brand.
3. Invite your Twitter followers to speak up through interactive content
Social media is where your brand has to do exactly that - social. If you want to increase your Twitter followers, you must remember that communication is a two-way street.
People don't want to hear you brag about your product or service all day long, they want to have a conversation about how they can use what you offer to improve their lives.
Which means you have to give them a mic and listen. And the way you can do this is through content.
How can this be done?
Create polls to ask what matters the most to them, what they are looking for, or what they expect from your brand. Be creative with different challenges! Sky's the limit here.
Let your Twitter followers express their thoughts and questions. More than letting them, invite them to do so.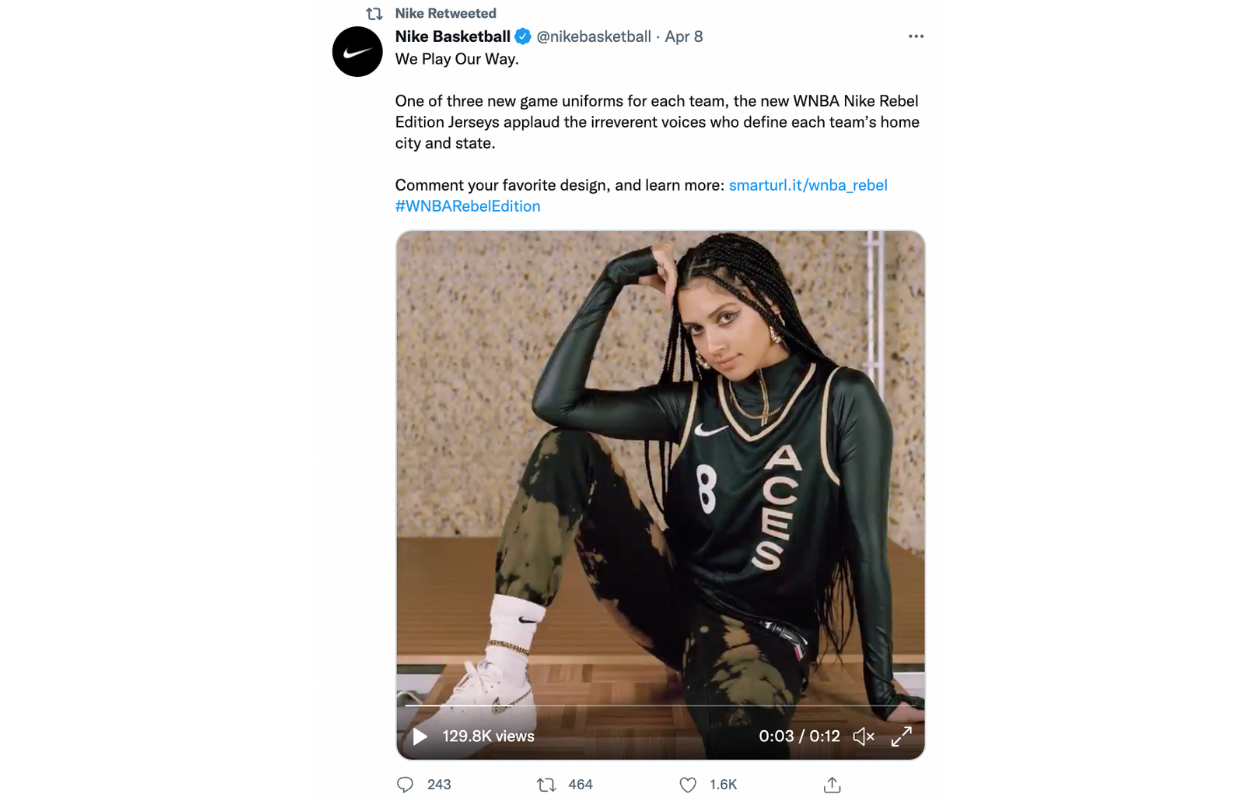 4. Partner up with Twitter influencers
In 2022, influencer marketing is a must-do for sure. Of course, it implies assigning a budget from your overall marketing budget, but it doesn't mean you have to throw in a tremendous amount of money.
Nowadays, a partnership with an influencer (in this case, a Twitter influencer would be preferable) is one of the most successful ways of getting new followers on Twitter.
The great thing about working with an influencer is that it allows you access to a new audience that may have a great interest in your brand.
The key is to choose them well - to have a personality that matches your brand and a similar audience to your targeted one.
Remember, you don't have to go for the biggest Twitter influencers possible. Actually, more and more brands seem to prefer working more with micro-influencers because they have a more unified and loyal community.
Do your research properly and give it a try! Then monitor your Twitter follower's growth rate.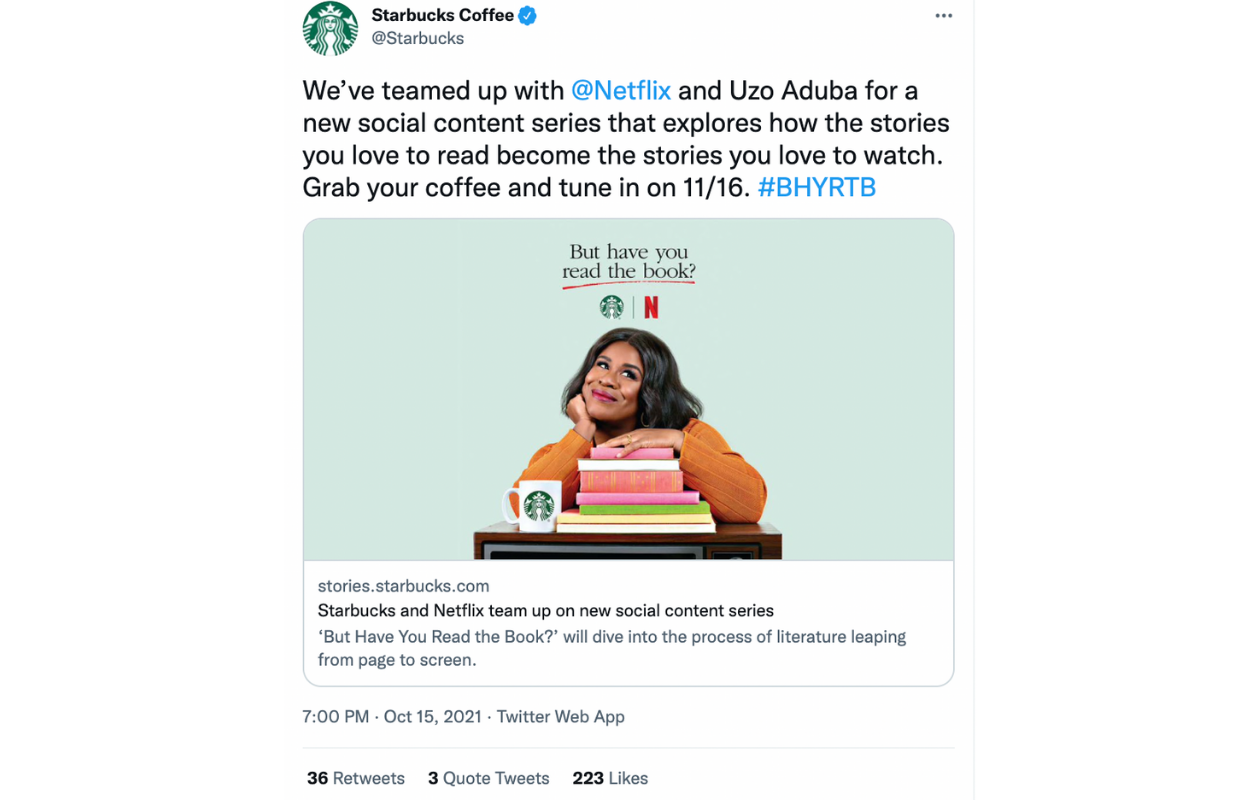 Starbucks, for example, has done an excellent job for not only collaborating with Uzo Aduba, a world-known actress with some thousand followers on Twitter but has taken it to a whole new level by partnering up with another popular and beloved brand that is known for having a lovely social media presence - Netflix.
So yeah, creating collaborations is crucial if you want to grow your followers on Twitter.
And not only with Twitter influencers but also with brands with whom you have similar values and beliefs. And, of course, audiences as well. Creating mutually beneficial relationships is evidence of a great marketing strategy.
5. Try out promoted tweets
Brands are spending more and more money on paid advertising. Actually, according to our Facebook & Instagram ads study, businesses have increased their ad spend by 7,16% on Facebook and 8,69% on Instagram.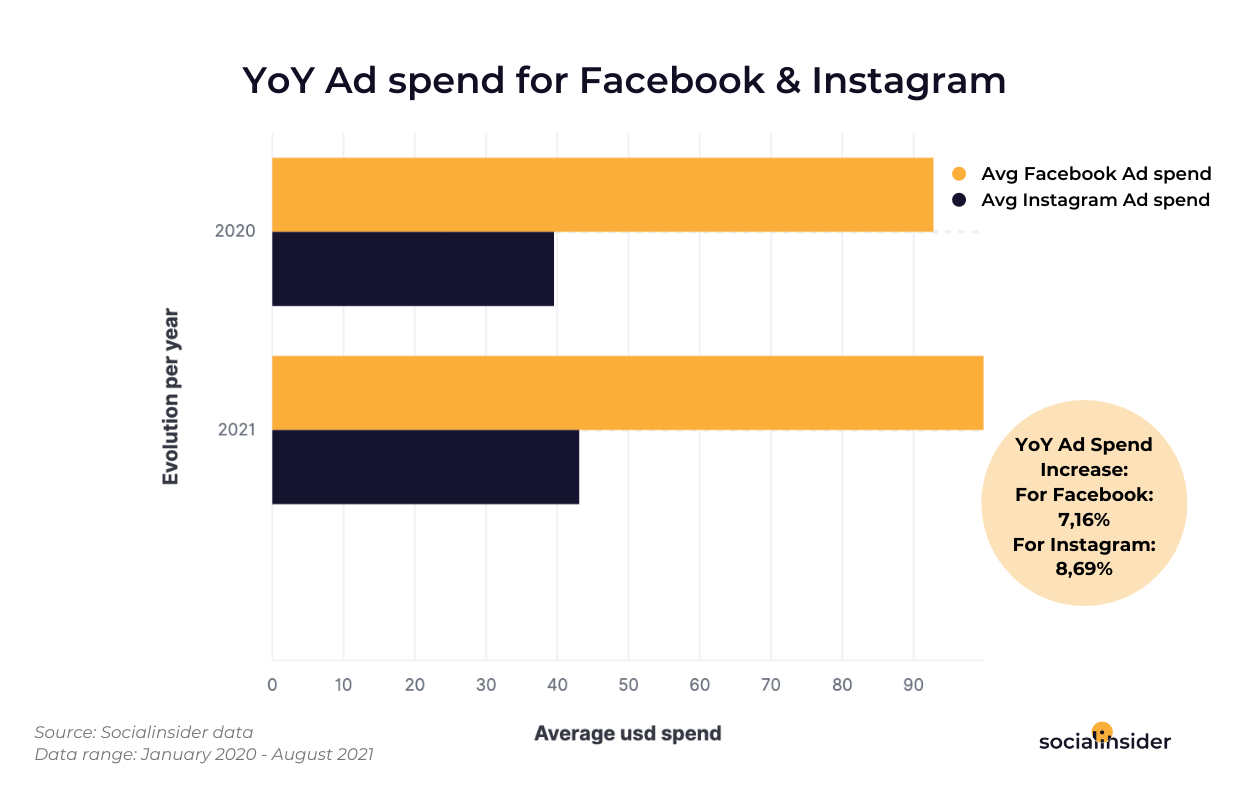 Of course, Twitter is not so popular for paid ads as those earlier mentioned social media platforms, but paid advertising seems to be a technique that works if brands put more and more money into it.
So, why not try promoting your tweets as well? You don't have to go all in and invest huge amounts of money at once. You can start small, test, examine the results and analyze if it's worth it or not.
And, of course, when doing social media paid advertising, it's essential to understand what you want to achieve. A strategy of promoted tweets may work for your brand to increase Twitter followers, but not for other purposes.
All in all, testing is the key!
6. Make your content as visually appealing as possible
Let's be honest, would you be interested in a brand with a dull Twitter account, full of text and without any personality? I think we all know the answer to that.
One of the most important lessons about how to grow a Twitter account is to show your brand's creative side.
Visuals (either images, videos, or GIFs) are the posts that offer a brand a stronger personality, it's what your followers on Twitter will first be drawn to.
For example, video content seems to have detached itself lately as the most engaging type of post on all social media platforms. At the same time you surely noticed and may wonder why most brands still use more images as the primary type of posts.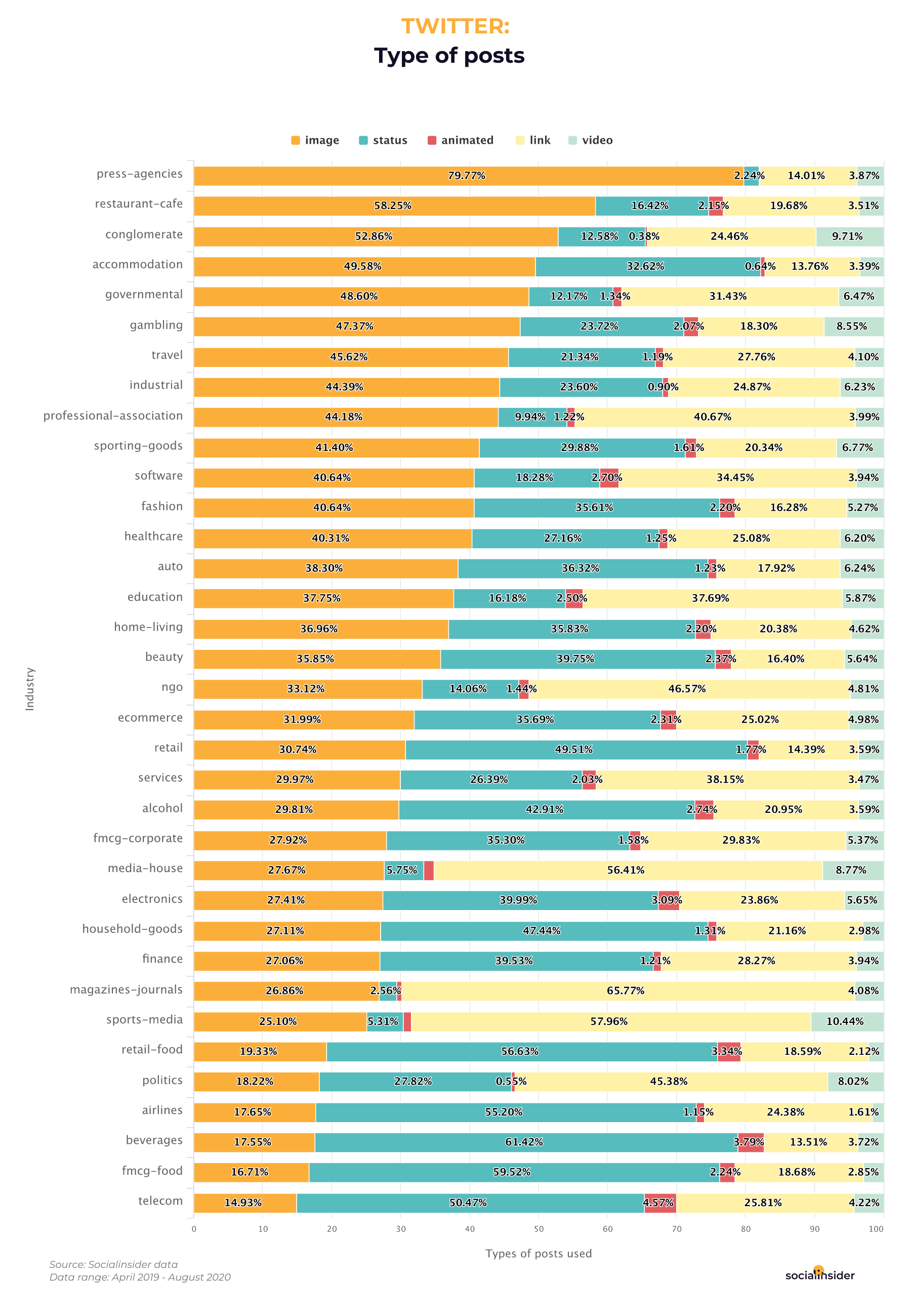 Truth be told, diversity is equally important. It keeps you from being predictable in your Twitter followers' eyes and prevents them from getting bored with your brand.
7. Tweet in the best timeframe
If you go on Google looking for the best time to post on Twitter to increase Twitter followers, you may be surprised to discover a lot of versions for the "best time to post on Twitter" search.

Now, as you'll discover a timeframe that delivers the greater engagement levels, you should remember those are only accurate up to a point.
When scheduling your tweets, it's important to check your Twitter analytics to see what's the best time to post on Twitter specifically for your business - when your particular audience is online.
8. Link your Twitter profile to your website and blog
The next idea is a super easy hack to help you grow your Twitter. Are you ready?
Bring your Twitter profile into your website or blog. If your website's visitors find value in what your offer, they may be tempted to follow you on social, and providing a direct link with your accounts is a way to ensure you don't lose them along the way.
Linking your profile to get more followers on Twitter through your blog or website can be done in two different, both applicable ways.
One would be to insert a tweet button so that your website's visitors could easily share an article that they liked on Twitter. And the other would be to actually display public tweets from your profile into the article.
You can try out the best options or see which would be better for you. But by mixing them, you get an increased chance for a Twitter followers boost.
9. Add tweetable quotes within your blog posts
Ok, so we've mentioned a couple of ways to use your website or blog to gain more followers on Twitter. And we have one more for you!
If your articles you have interviewed important personalities from your niche or got quotes from industry experts, you make those tweetable so that people that saw and like it to be able to instantly tweet is as well.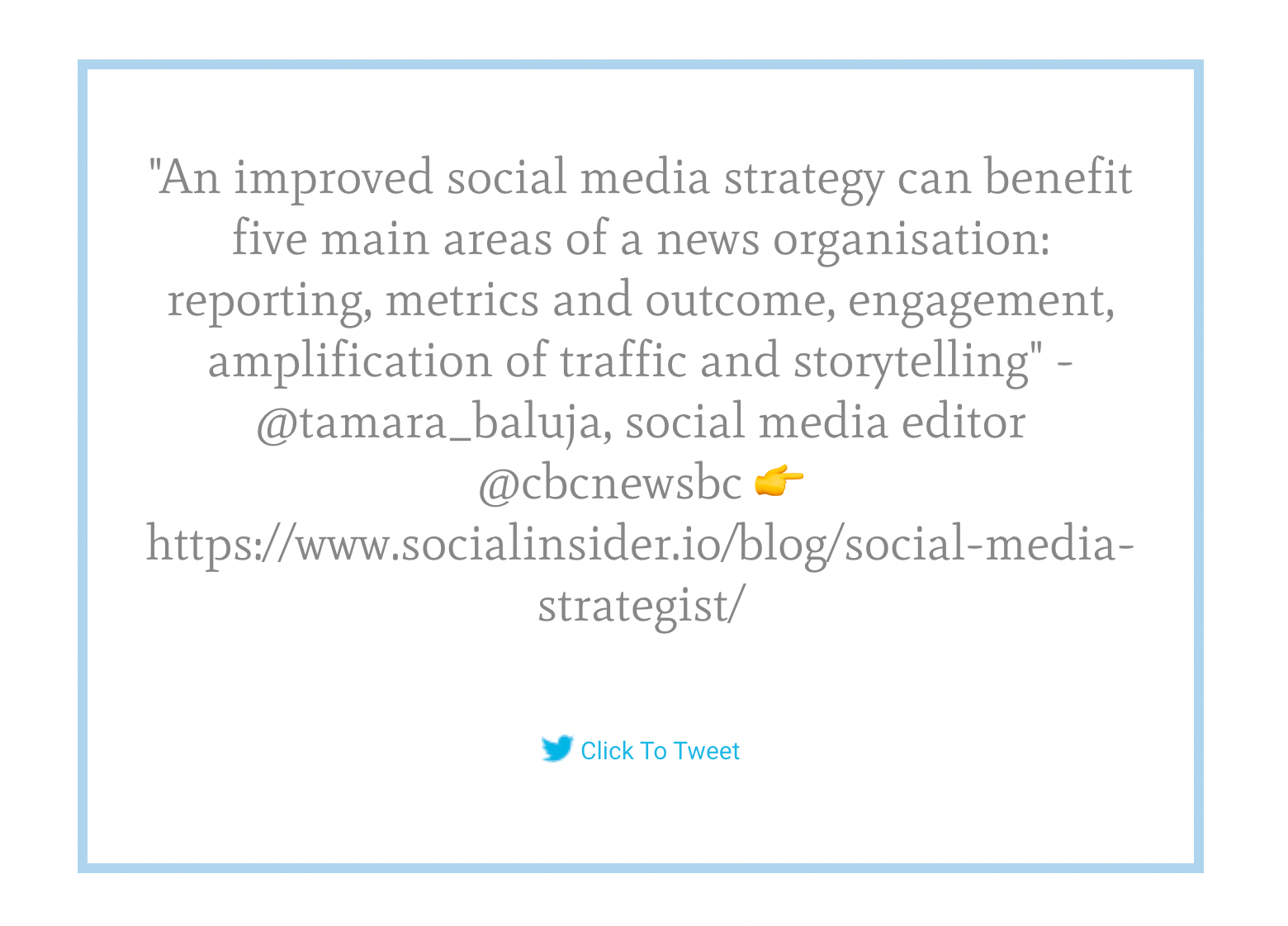 This tactic may even look good in your contributor's eye and determine them promote you more intensely on Twitter as well, which can lead, again, to another technique of getting more Twitter followers.
As discovered earlier, when talking about the partnership between Starbucks and Netflix, creating relationships is very important for social media success and one of the best ways to gain more Twitter followers.
10. Use Twitter analytics to understand your audiences' preferences

How to build a following on Twitter it's not a one-size-fits-all receipt. It depends very much on your brand and audience.
But to grow your Twitter following, you must have fantastic content, that's for sure.
Some tweets will always perform better than others, and the key for a successful Twitter strategy is to understand what your audience wants, what kind of content the users relate to, and try giving it to them to the best of your knowledge.
Watching your tweet's average engagement rate will set a light on what works best for your brand, what is the tweet formula that your Twitter followers would like to see from you.
Take a look at your best-performing posts, mentions, impressions, and reach, and you'll undoubtedly discover where you should direct your Twitter content calendar in the future to gain more followers.
For this monitoring, you can always check your Twitter analytics from the native app, or if you want more in-depth information, you can try out a Twitter analytics tool.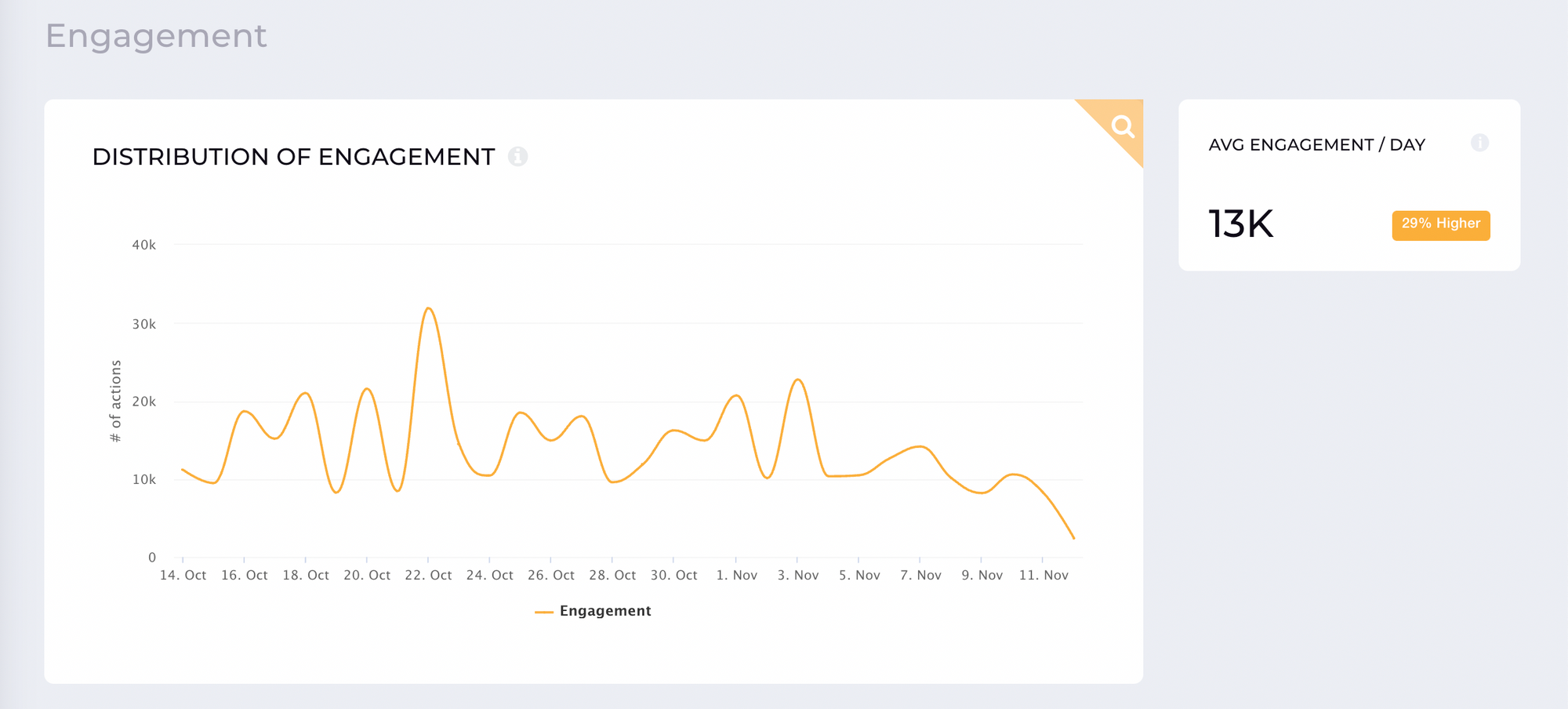 10. Final thoughts
Twitter is a powerful tool for businesses when used correctly. It can help you generate leads, solidify your branding and build strong connections with your prospects.
Suppose you're a new business and you just started your social media marketing effort. In that case, you may be tempted to buy followers on Twitter initially, you know, to make a good impression for the visitors that land on your Twitter account.
Better not! Trust me, it would be visible for them those followers were bought, which may make your real and valuable potential followers doubt your professionalism and your services or product's capabilities.
Although it is a slower process, growing a Twitter following organically, in time, with good content will prove to be more valuable for your business in the end.