How to Add Links to Instagram Stories
Instagram is a social networking app made for sharing photos and videos. Generally speaking, it is similar to Facebook or Twitter, and like all social networks, it is constantly evolving and updating.
Instagram started 2018 with a change in its algorithm to make things a little more timely. Users are now likely to see newer posts higher up, and more images and videos will be allowed to bubble up as they come. They claimed that this new change was "based on user feedback" but this is another topic we will talk about in another article.
In this article, you'll discover how to add links to your Instagram stories and how this stories will help your business account.
With Instagram you can easily:
Apply filters and edit your posts like a Pro

Create collages

Find active hashtags to use

Share your Instagram posts.

Viewing and publishing Instagram Stories
I will stop to Instagram Stories and how you can add links to them so you can increase your visibility on your business page.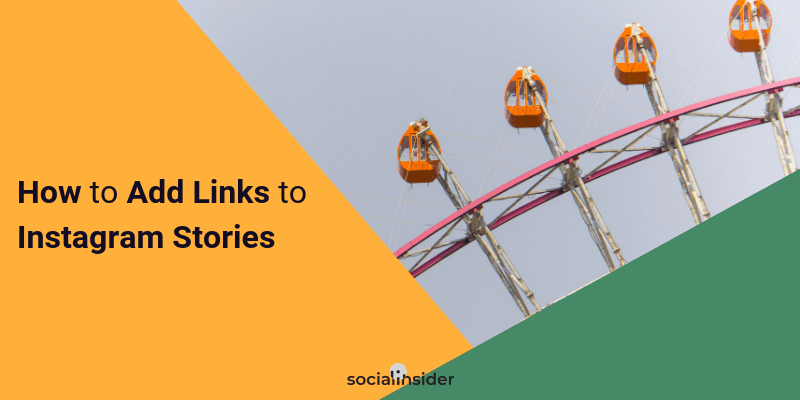 ---
What's in this article:
👉 What are Instagram Stories?
👉 How to Add Links to Instagram Stories?
👉 Instagram analytics for your Instagram Stories
---
#1. What are Instagram Stories?
The Instagram Story feature is a simple way to share your photos or videos with your followers for 24 hours. After hours have passes your stories will disappear, and no longer be available for your followers to view on your profile. Recently they came with an update, and after uploading a part of a story, you can choose to add it to your permanent feed, save it to your device for future use, or let it disappear after 24 hours with the story mode.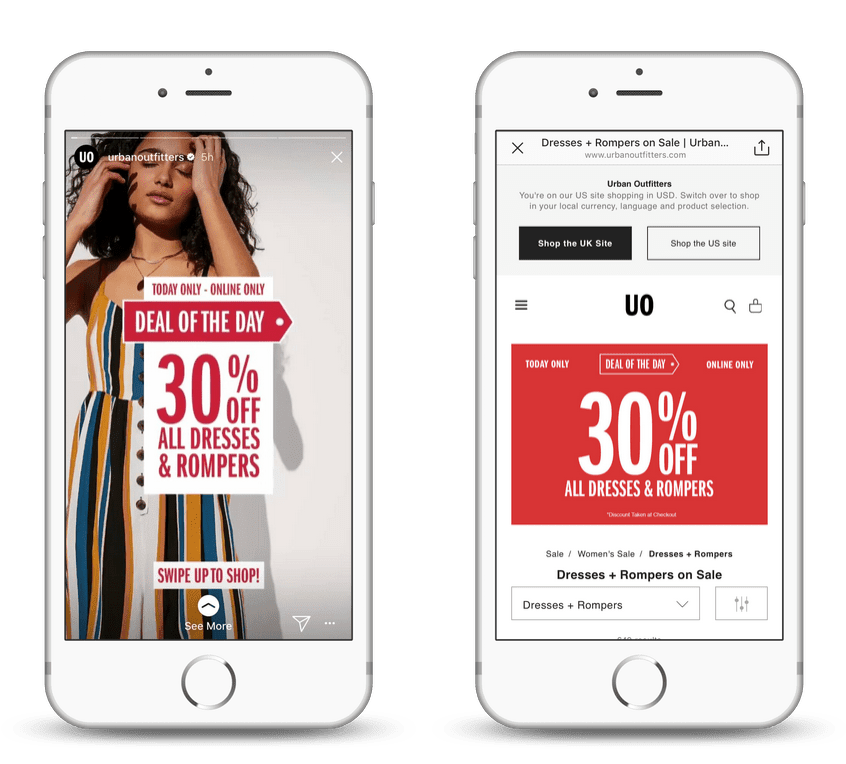 #2. How to Add Links to Instagram Stories?
One of Instagram's biggest issues as a social media marketing tool is that links in captions aren't clickable. You can add a URL to your Instagram post caption, but this is not a solution.
In the beginning, when Instagram released clickable links in stories, they allowed this to only verified accounts but starting from last year the social network app is letting all business Instagram accounts with 10,000 or more followers add links to their Instagram Stories. This is extremely helpful in driving Instagram traffic to your brand's website, your latest blog post or if you simply want to promote something. (Let's say you're amazing tool, for example).
If you want to add a link to you're Instagram Story you have to follow the following steps:
#1. Tap the camera icon to begin your Story
Once you have opened the camera icon, you have a lot of options. You can take a photo, a video, or you can swipe up and access your library so you can choose any photo or video that you captured within the past 24 hours.
#2. Enter or Paste the URL
Click on the chain icon and a new page will open where you can either enter or paste the URL that you want your followers to click. Once you put your link make sure you press done.
Remember, this icon will only appear if you have a verified account or if you have a business profile that has more than 10,000 followers.
If you haven't already converted your account to a Business profile, you can do so in your Settings. It won't change much except adding analytics and tracking capabilities, a spot for contact information, and the ability to promote your post.
#3. Add a call to action for your Instagram Story Link
Before posting your story make sure you add a call-to-action. If you really want your audience to click on your link, you have to remind them to swipe up.
At the end of your story, people will see a "see more" sign, but it will help if you tell them nicely to click it.
If you don't have imagination, here are some examples:
swipe up for more!
read more here!
for more information!
find out more!
swipe up at any time to join!
want more? Swipe up!
swipe up for the tutorial!
Once you've done the steps above your Instagram Story is ready!
#3. Instagram analytics for your Instagram Stories
Wondering why do you need Instagram analytics?
Let me tell you that they are mandatory for your marketing strategy. If you are using Instagram Stories to promote your business (website, blog, product), you should know what content brings you more engagement and how people react to your stories.
Maybe you should use more hashtags, questions, videos or gifs. If you should change something in your strategy, analytics will give you the answers.
There are 12 metrics that you should look at because each of them will give you valuable informations about how people react to your stories and what you should do next.
Continue reading: 12 Instagram Metrics To Reconsider If You Want To Grow Your Audience And Drive Traffic
To make your process easy, you should use an Instagram analytics tools.
Continue reading:8 Of The Best Social Media Analytics And Reporting Tools To Consider
Final thought
Instagram Stories provides you the opportunity to tell a story and present your content in an exciting new way. Let's say, more creative. Take your blog post, create graphic images and make an Instagram Story.
If you have a verified account or if you have a business profile that has more than 10,000 followers you should take advantage of this option and post daily a new story with a link to your page.

P.S. Can we send you an email?
Once a week or so we send an email with our best content. No sales pitches, no bullshit, and one-click unsubscribe: