If you're active in some Facebook groups or online communities, you'll see that everyone has the "look at me" attitude, and the not the "I see you" attitude with their clients or potential customers.
If you pause the AdBlock and pay attention to the online campaigns today, you'll find a world full of "pick me" messages.
Don't compete for the moment. Compete for meaning. When you do, you'll find that people care because they want to ... because you earned it. - Brian Solis, a principal analyst at Altimeter.
Because without meaning products and services are just commodities, and nobody wants to be in the commodities business.
Nowadays, marketing has gone from:
AWARENESS >> ATTENTION >> ACTION
to
AWARENESS >> AFFINITY >> ACTION
*Bernadette Jiwa - Meaning: A story of ideas that fly
People will buy your products because you understand their worldview.
People will buy your product because of your intangible value.
People will buy your product because you understand their needs, hopes, wants, and dreams first.
Our job as marketers requires to:
Understand our customers' needs.
Build an inspiring brand story.
Create brand affinity.
How can we find our customers' needs?
Let's say for example that you are working for ING, B2C products. For 2018 you're preparing to redesign the mobile app for the Netherlands. Before establishing the go-to-market strategy, practice listening, interpreting, watching and understanding your customers' needs.
Start with the Empathy Audit, then follow the Empathy Map.
Empathy Map varies in different shapes and sizes, but there are basic elements common to each one: four quadrants broken into "Thinking," "Seeing," "Doing," and "Feeling."
Dave Gray, the author of The Connected Company and Gamestorming, is the man behind the empathy map. Dave says that "the Empathy Map is both a framework and a technique, and it's typically developed collaboratively by a diverse team by placing sticky notes on a wall."
At socialinsider.io we follow the guidelines of Bernadette Jiwa, a brilliant author and brand strategist.
The Empathy Audit
How and where do you practice listening, interpreting, watching and understanding your customers' feelings and actions?
Start with the four pillars of the Empathy Audit:
Listen
Interpret
Watch
Understand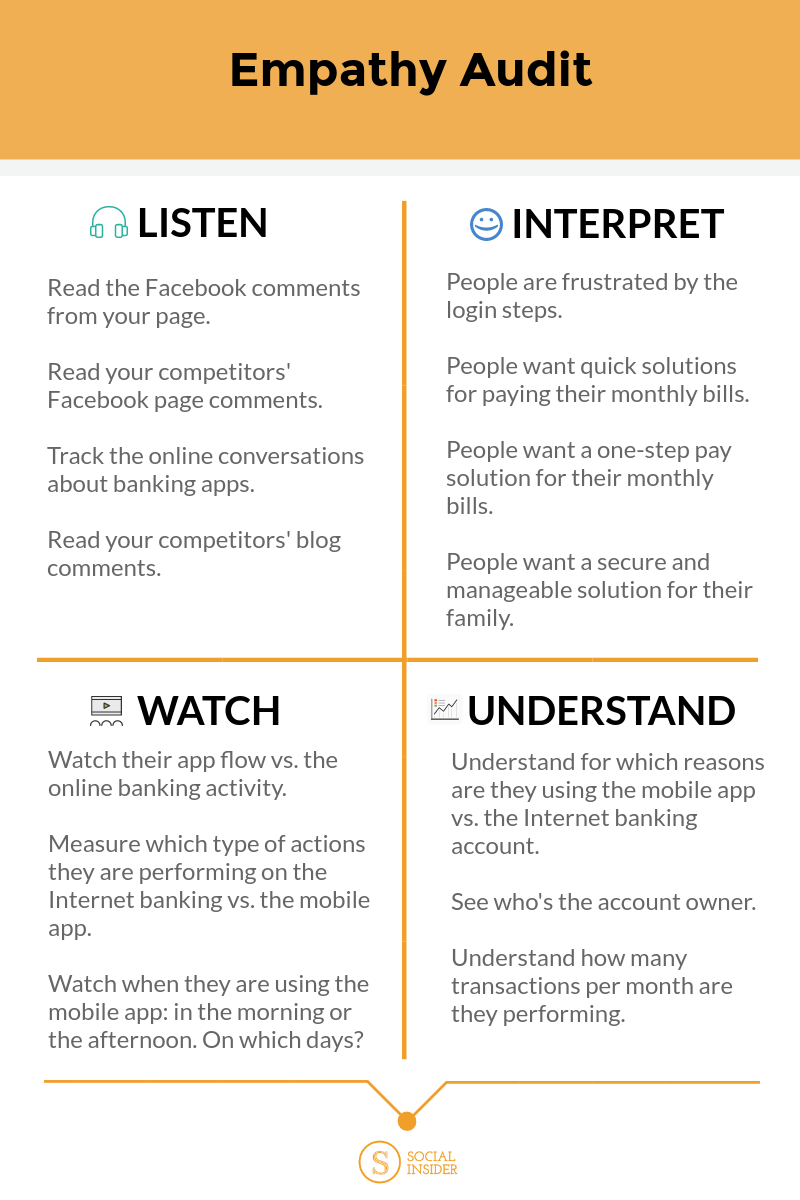 The Empathy Map
What does your customer say, think, do and feel?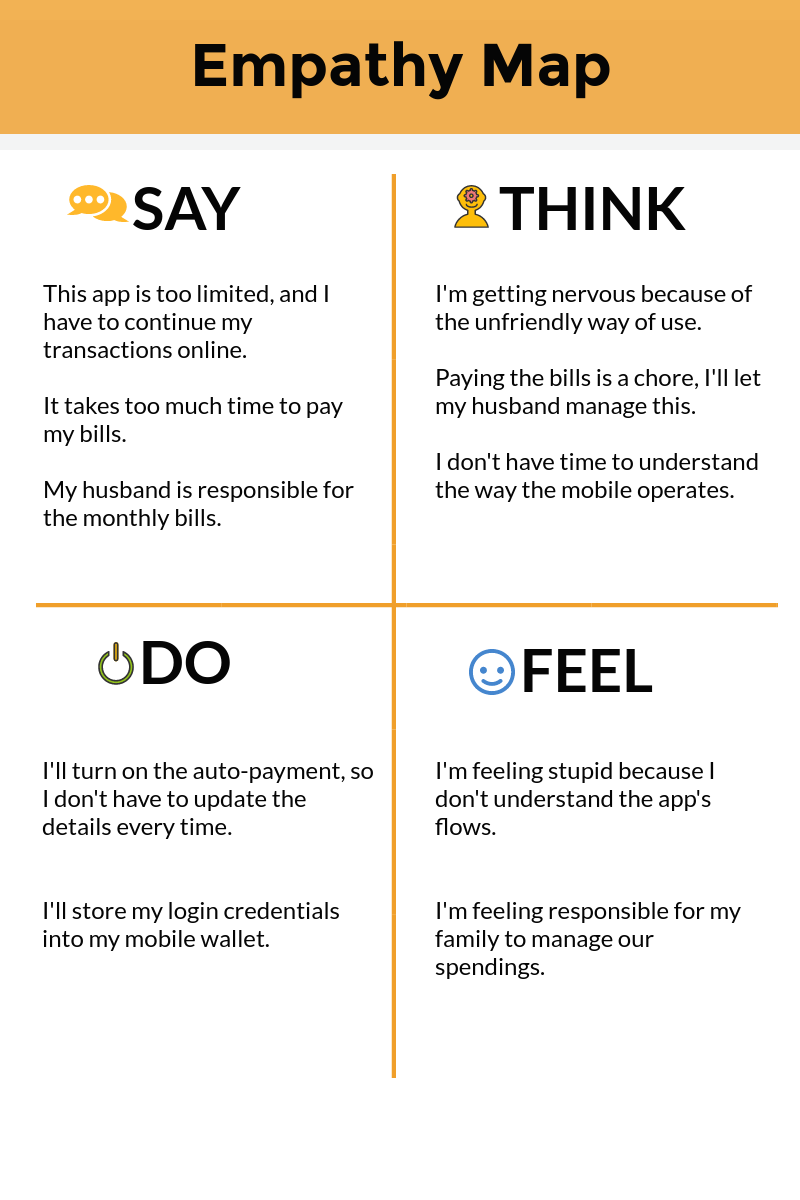 Why empathy works?
Empathy sells - Grant Tudor, strategic planner at Ogilvy & Mather - and the marketers who will translate the emotions from the Empathy Audit and Empathy Map into creative actions will advertise effectively.
You can use this framework across your marketing teams and define your customers' unmeet needs. By doing this, you'll be able to collect product feedback from your customers and transform it into actionable items.
Report and analyze social media performance for multiple business profiles from one dashboard with Socialinsider! Create social media benchmarks for your clients or industry, generate .pdf or .ppt reports, and automatically send them to clients. - *For users on an Agency plan.
---
Related articles: