Almost 2 years after its launch, the Instagram Story feature has proven to be very successful especially in promoting business brands, over 300 million users use the feature daily.
Instagram Stories allows marketers to upload high quality images directly from their camera and integrate them to their stories to enable their viewers understand their products or services better.
Businesses can use Instagram stories to help improve engagement with their target audience as well as improve business visibility. It gives a humanizing factor to your business, a factor that helps you to establish a deeper connection with your audience.
Instagram stories will show your audience that you are human, a factor that will help you to connect with them in ways that you wouldn't have if you just post picture perfect content.
Social media market is evolving at a fast pace. If you want to stay relevant, you need to continuously adapt by taking advantage of new features. That is why it is important to integrate Instagram Stories to your marketing strategies.
How competitive businesses are using Instagram to improve their customer care
#1. They go live with Q & A stories
One of the best ways to interact with your target audience is by posting Q&A Stories. By asking questions that your audience would love to ask and providing appropriate answers, you will help clear any doubt that your audience may have. As a result, they are more likely to engage with your business. However, if you want to leverage on this unique feature, you need to put yourself in your customer's shoes then formulate a Q&A session that is relevant to your target audience.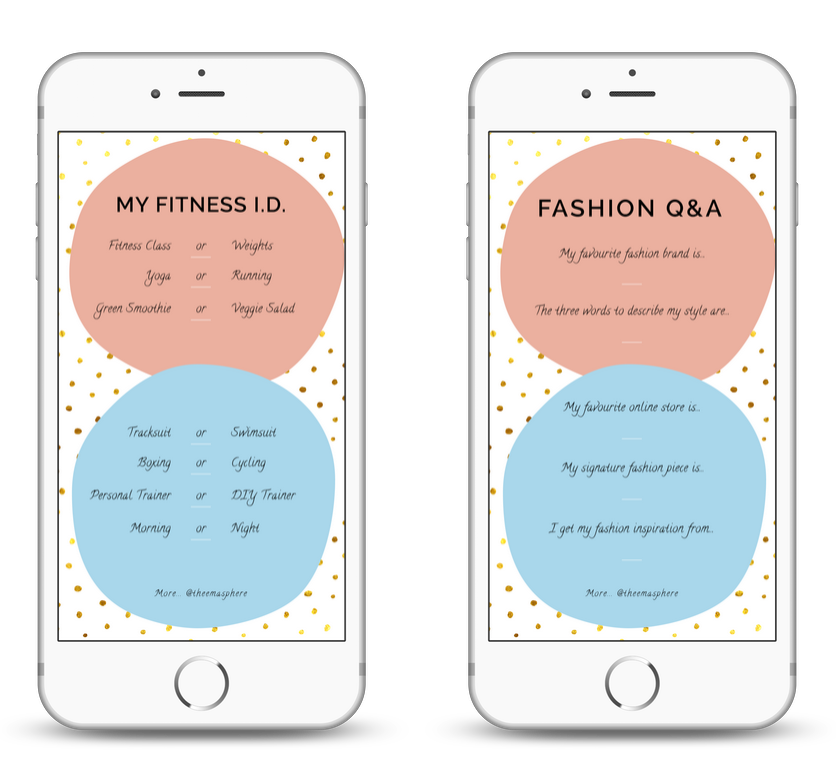 #2. They promote How-To articles
Studies have shown that users are more likely to click how to articles than an article that is flat and long. It is a strategy that competitive businesses use on Instagram to capture the attention of their target audience.
How-to articles are straightforward, simple and easy to understand. That is why they are widely used by marketers on Instagram to amplify their message.
One of the best apps to use when creating how to article to share on Instagram is Easil. It is a simple drag and drop app that will help you create stunning graphic in a matter of seconds. The good thing about Easil is that it contains 1000s of readymade templates that you can use to create a stunning custom graphics to post on Instagram stories.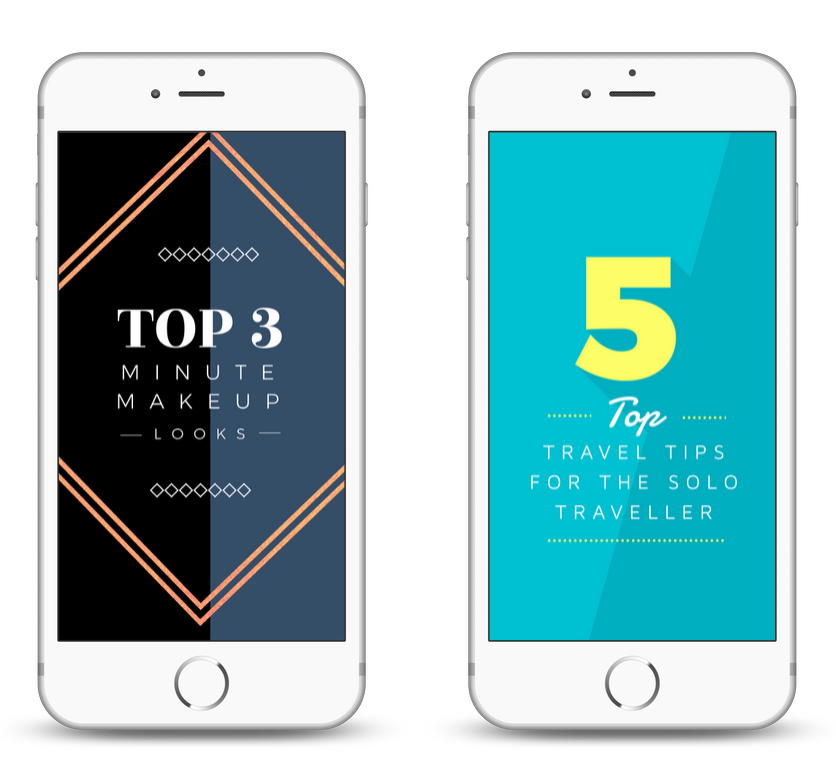 #3. They showcase behind the scene content
Behind the scene content is very attractive to audience because it shows them the other side of your business. Most video content shared on Instagram are usually edited.
However, that is not the case with behind the scene content. They are raw, unedited content that portrays your business as it is. Behind the scene content are very effective on Instagram because show your brand as human, factor that makes you relate well with your audience.
#4. They have theme days
Competitive businesses usually use theme days to engage with their audience on Instagram. Themed day allows competitive businesses to share informative tips to enlighten their target audience on specific topics.
For instance, you can decide to create themed days on specific days of the week. For example, on Wednesday how-to tip, you can share informative tips to enlighten your audience how to go about when performing certain task.
The best app to help you create outstanding themed days is Hype Type, a third party app that allows you to add animated captions to your videos and pictures for Instagram stories. This app will make sure that your stories on Instagram are remembered. This app will allow you to add music directly from iTunes to make your videos more professional.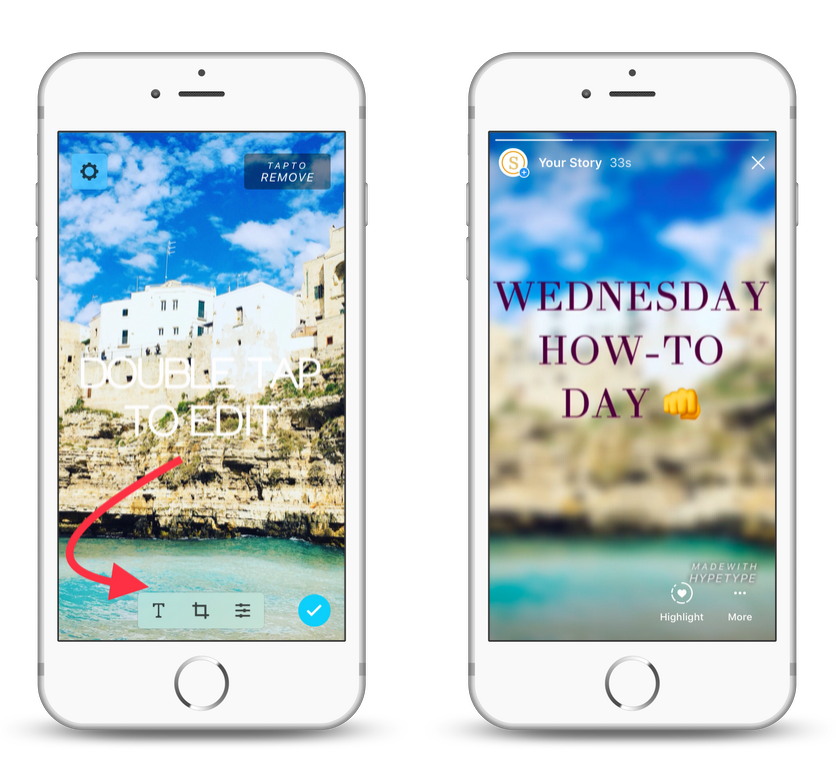 #5. They use user generated content
User generated content is any form of content that is created by consumers or users about a brand. When it comes to making buying decision, consumers are more likely to trust fellow consumers who have used the product than brands.
User generated content can help to generate more engagement when sued on Instagram stories. This means that your content is more likely to get more comments and likes. The more users engage with your brands, the higher your post will be prioritized on Instagram feed, a factor that will expose your content to new users.
#6. They highlight local events
Highlighting local event is a marketing strategy used by competitive businesses to promote their events or ones that they are planning to attend. It not only helps to inform your audience what your business is up to but it also creates an opportunity for you to engage with them.
The best app to use when highlighting local event is Over. It is a simple but effective app that will enhance your design and creativity. It will help you create unique content that will capture the attention of your audience.
💦 Related 👉 Looking to take your small business' Instagram to the next level? Check out our Instagram Stories apps roundup. 💦
#7. They vlog it up
One of the best ways to connect with your target audience Instagram is by being transparent. Don't hold things back, highlight your employees as well as your workplace. Allow your audience to see the human side of your business. This will greatly help your audience to relate better with your brand.
#8. They use testimonials
Competitive business use testimonials for social prove. Studies have shown that buyers are more likely to take an action when they read positive testimonials from one of the clients.
Testimonials usually give consumers a snapshot of what to expect when they finally make the decision of use or buy a product from certain brand. A well-crafted testimonial on Instagram stories will trigger your audience to take an action.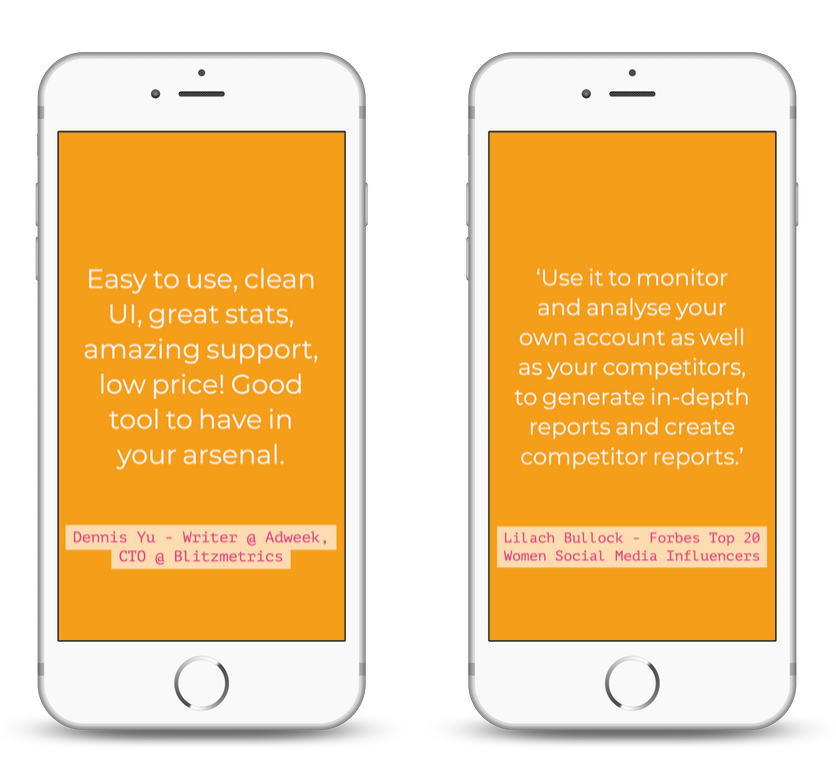 Final thoughts
Instagram stories are increasing in popularity at a fast pace because their stories are of higher quality when compared to those in other social media platforms. Instagram stories also allows marketers to provide a more in depth information to their target audience to trigger them to take an action. Instagram stories allows marketers to link viewers directly to profiles. It also allows the use of hashtags.
In conclusion, if you want to make your brand more visible, then Instagram stories is a feature that you need to take advantage of. It will make your audience see your business in a way that pictures will not. As a result, they will relate more with your brand.
*📷 taken in Faro, Portugal. November 2017
Get Stories insights with Socialinsider! Increase your Stories reach and engagement, and understand what to post more and how often.
---
Related articles: