With Instagram's once-almighty engagement notably dropping year after year, marketers must put more and more effort into their Instagram post creation to get good engagement results.
From caption length to CTAs and emojis insertion, paired with different content formats, there's a lot of testing that needs to be done to discover that successful content formula.
To help social media people identify it, we've run an Instagram captions analysis to identify best practices for increased engagement. Let's dive in!
Instagram caption length: data-based tips
1. Shorter captions combined with a carousel drive the highest engagement rate
2. CTAs and their influence on Instagram engagement
1. Shorter captions combined with a carousel drive the highest engagement rate
In our recent Instagram engagement study, we've discovered that carousels are the most effective content type when it comes to generating conversations.
If one of your Instagram goals is to create an engaging community and drive conversations, then this is the content type you should focus your content strategy around.
Now let's move further to the caption. According to our data, shorter captions (the ones below 30 words) usually lead to a higher engagement rate compared to longer ones.
Additionally, as the caption length of the Instagram posts increases, the engagement potential of that content is likely to lower.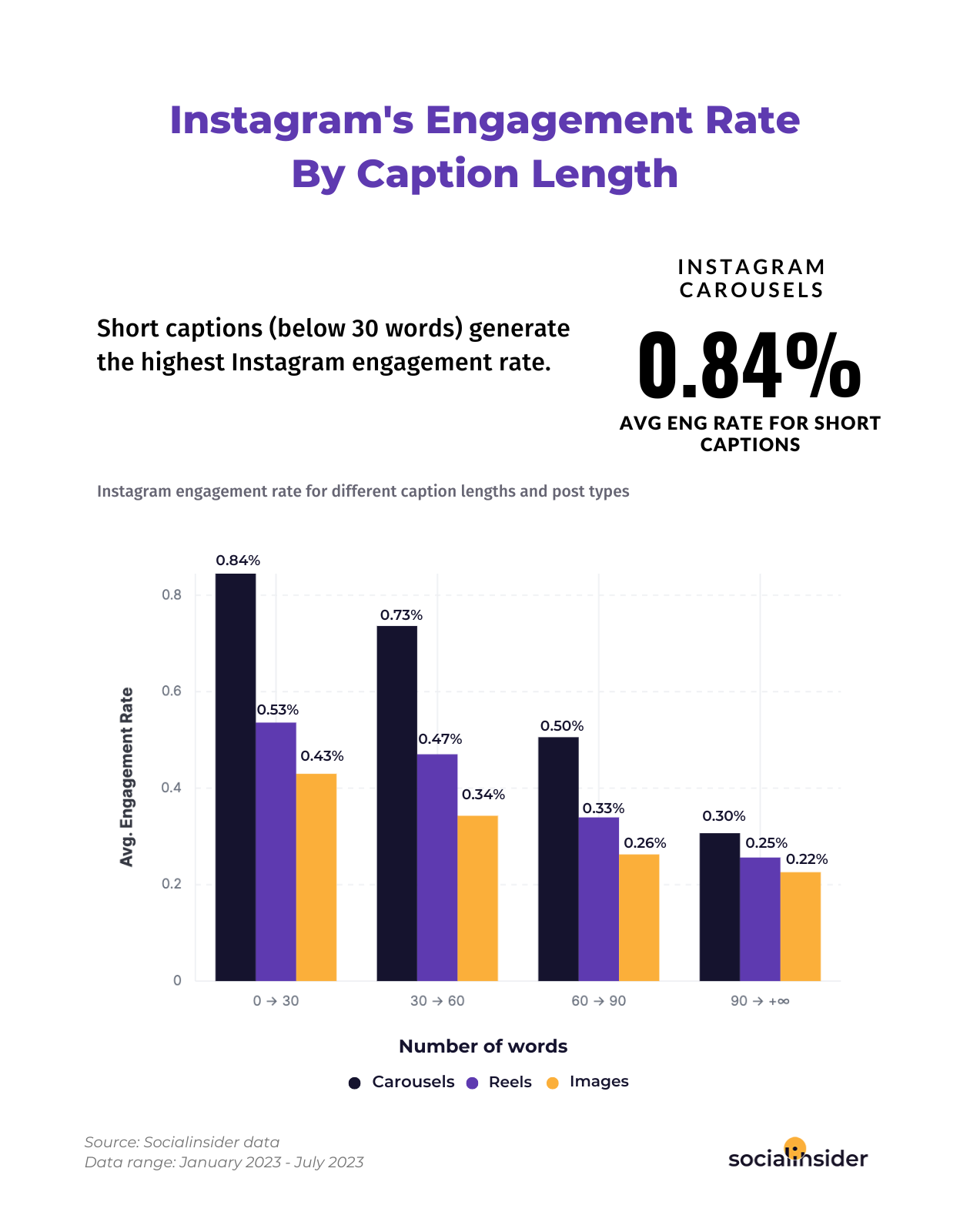 2. CTAs and their influence on Instagram engagement
To identify the best-performing Instagram caption formula, besides conducting a word quantity analysis, we also tried to pinpoint if and how the insertion of certain CTAs influences engagement on Instagram.
And guess what - turns out it does.
Compared to other social media platforms, Instagram is a more limiting network when it comes to link insertions, enabling them only in Stories and within a brand's bio.
Therefore, to still encourage sales through their organic Instagram marketing efforts, social media people often include CTAs in their captions.
But with a post's effectiveness being influenced by so many cumulative factors, how can one know which are the most effective CTAs, that are more likely to boost their content's engagement?
This is where our data steps in.
While there's a great variety of CTAs that social media specialists use in their captions, we've taken a look at the average engagement rate of posts that include the following most leveraged CTAs and phrases:
"Read more";
"Let us know in the comments";
"Like if you.."'
"Check the link in bio";
"Available now".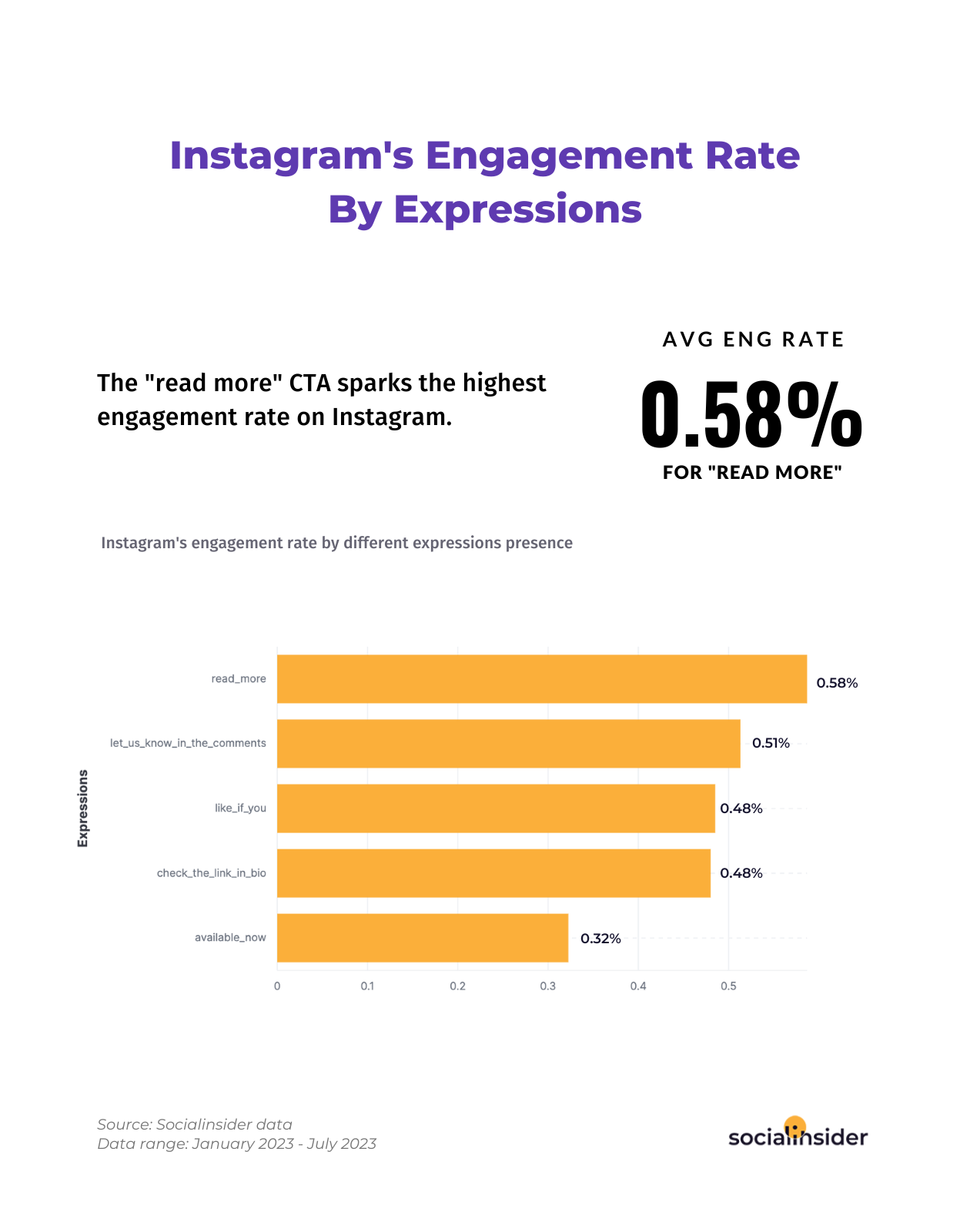 Methodology
To identify the optimal caption length for boosting Instagram engagement, we've analyzed 9,117,401 Instagram posts published between January - July 2023, coming from 82,952 Business Pages.  
The average engagement rate per post (by followers) on Instagram is calculated as the total engagement (the sum of likes and comments) of the posts published within an established timeframe divided by the total number of followers that a profile has. The result is then multiplied by 100.