Launching your brand requires a lot of time and effort since you have to do a thorough research of the market, niche and industry.
Looking at your competitors is not only necessary, but also mandatory to find out how to do it better than them while using their tactics as a starting point.
Social media competitive analysis tools help you learn how to attract your audience and make you better than your competition and spread your brand's message and values without boundaries.
In what follows, we'll be looking at an extensive list of competitive analysis tools for social media to get more insights and build a better strategy.
Social media competitive analysis tools marketers should check out
1. What is a social media competitor analysis tool
A social media competitor analysis tool is a tool that identifies and evaluates your competitors, discovering their strengths and weaknesses, and how they compare to your business.
Learn more about their prices, earnings reports, customer care best practices, company culture, social media strategy, and a whole lot more.
You can do this manually or use a social media competitive analysis tool to save more time and get more insights.
2. Why you need a social media competitive analysis tool
Using a social media competitive analysis tool is a lot easier than doing all the work manually.
A competitive analysis tool for social media can help you check tons of data in an instant, automating a complex process due to AI integration.
By implementing the use of a social media competitive analysis tool, you get more efficient when collecting data about your competitors since you will no longer waste your time.
You get insights about your industry, niche and the whole market in a matter of minutes, due to a competitive tool that offers real time data.
3. 25 social media competitive analysis tools
3.1. Competitive analysis tools for social media
With the right tools, you should know that you can spend less effort trying to dig on your competitors and more time actually marketing.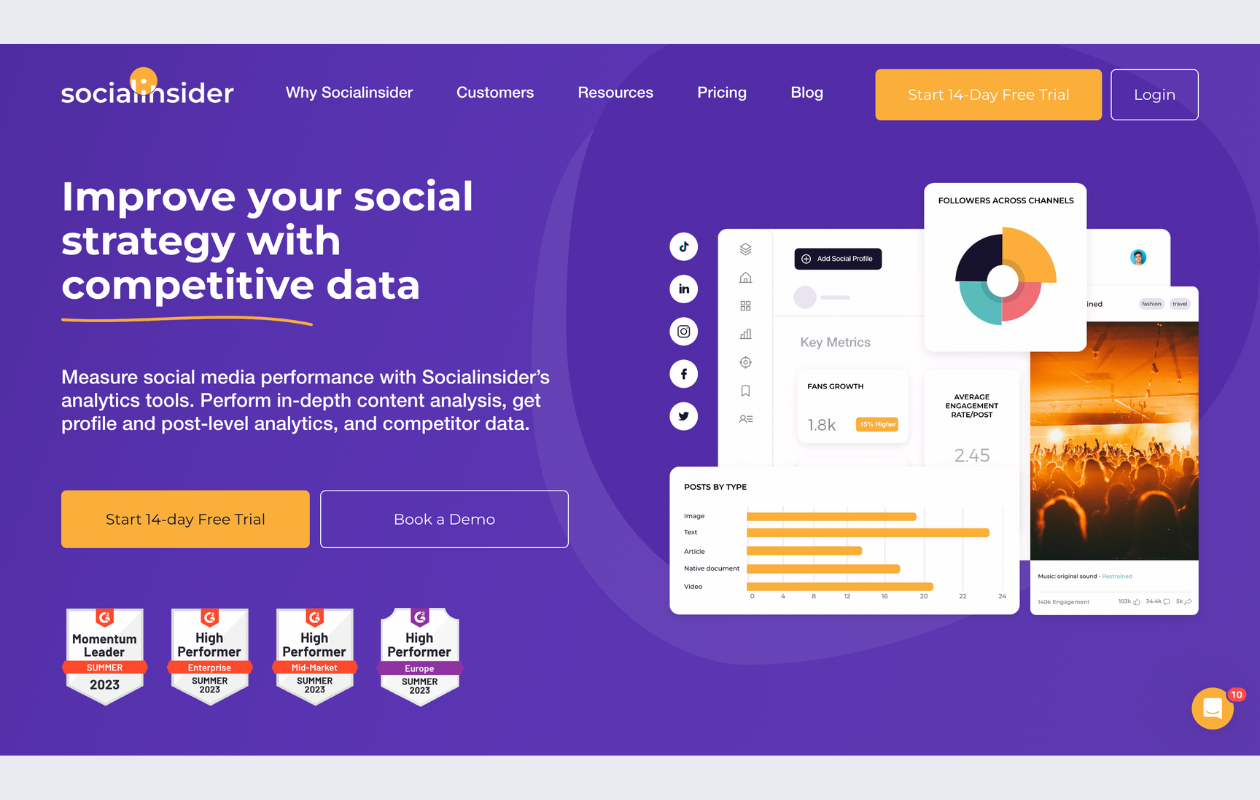 Socialinsider offers a lot of features, including social media competitive analysis. You can benchmark yourself against your competition by using the Benchmarks feature.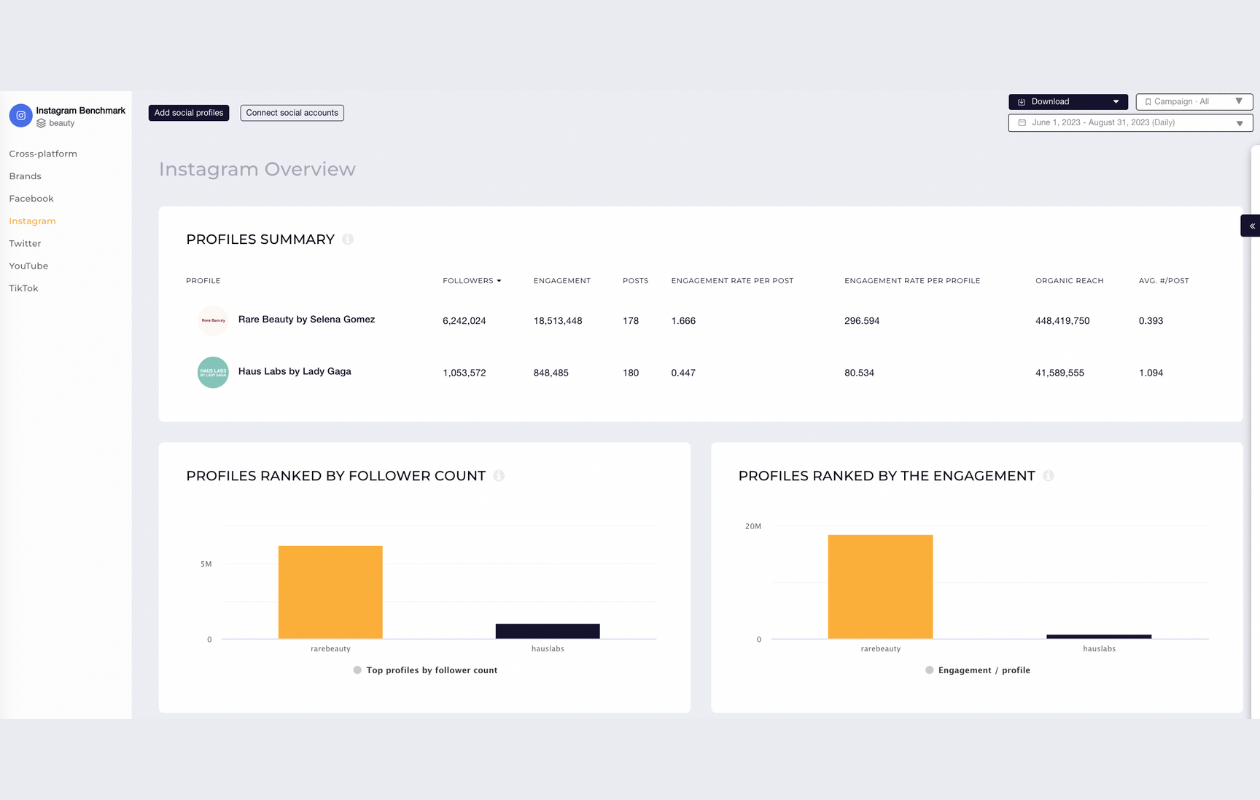 Here I compared two beauty brands, namely HausLabs and Rare Beauty's Instagram accounts.
You can see key metrics for both brands in the same dashboard and in unified charts to better spot the distinction in their performance.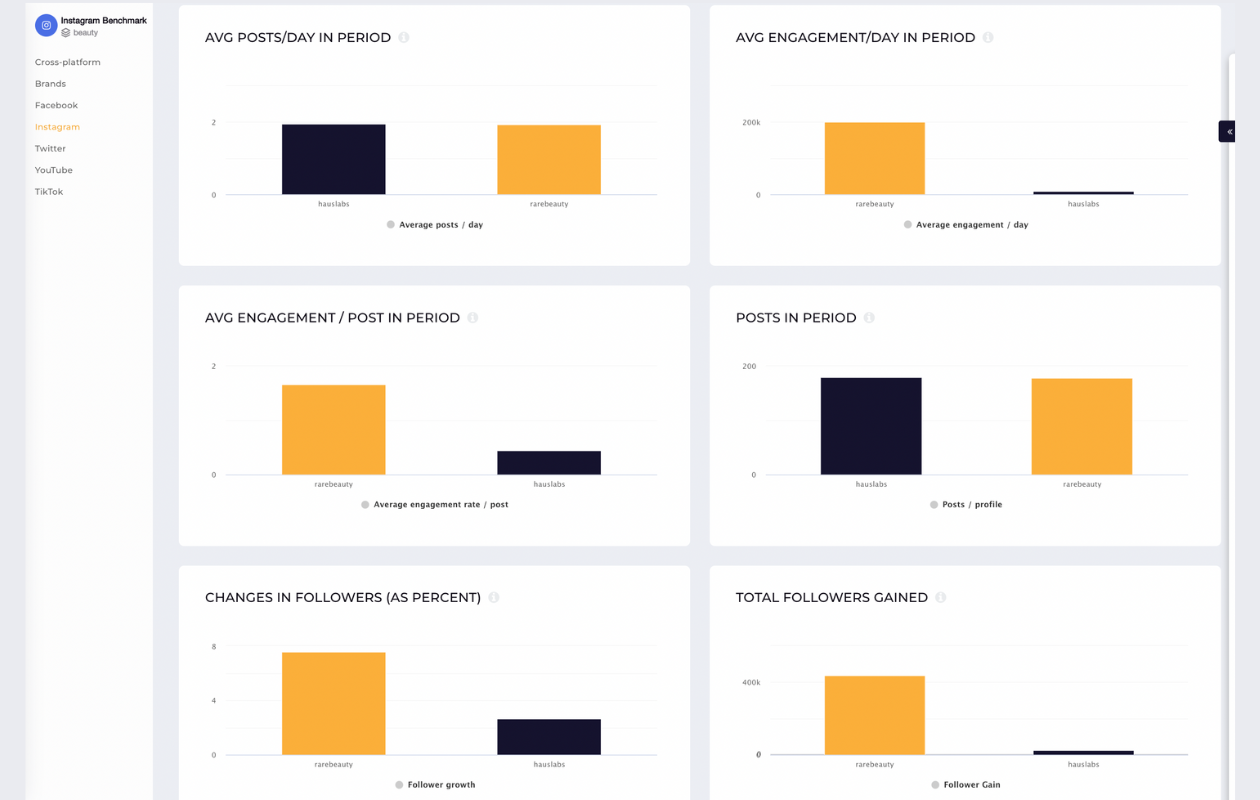 Having access to all this data about your competitors helps you see where to put in more effort in order to grow your brand's value and metrics.
Use the data you get about your competitors to learn from their mistakes. Analyze their posts' performance and look at the metrics that are fluctuating.
Change the time range to get a wider picture of your brand and your competitors' evolution across time.
Price: The starting plan is $124 per month.
32,213 brands and agencies have already generated 35,929 social media competitive reports with Socialinsider.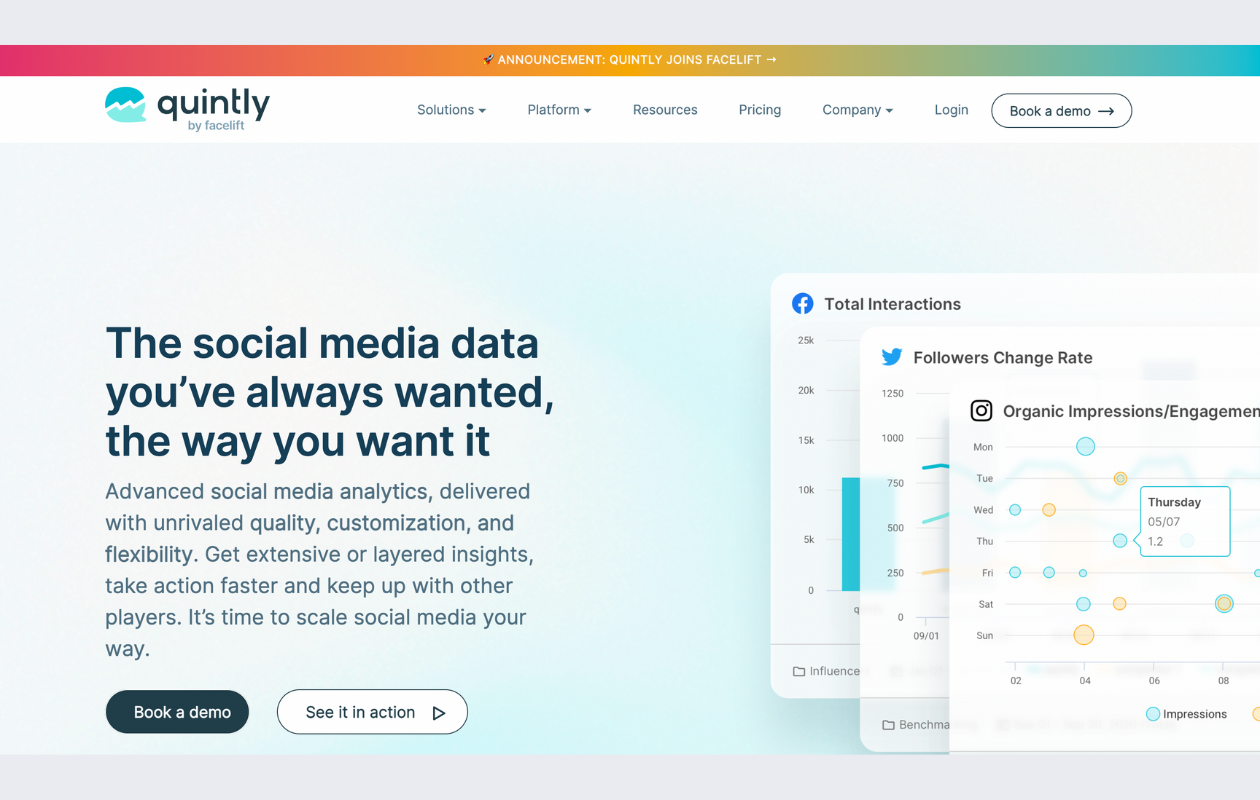 Quintly is a web-based application developed to help businesses monitor their social media performance, set benchmarks, and optimize their social media strategies' reach.
With Quintly, users can also benchmark their figures against their competitors, have them analyzed, and come with more viable, practical plans.
Quintly integrates with Facebook, Twitter, Google+, LinkedIn, YouTube, Instagram & Snapchat, making data gathering and analysis of your information and your competition fast and easy.
Price: For this social media competitive analysis tool the starting price is $345/ month.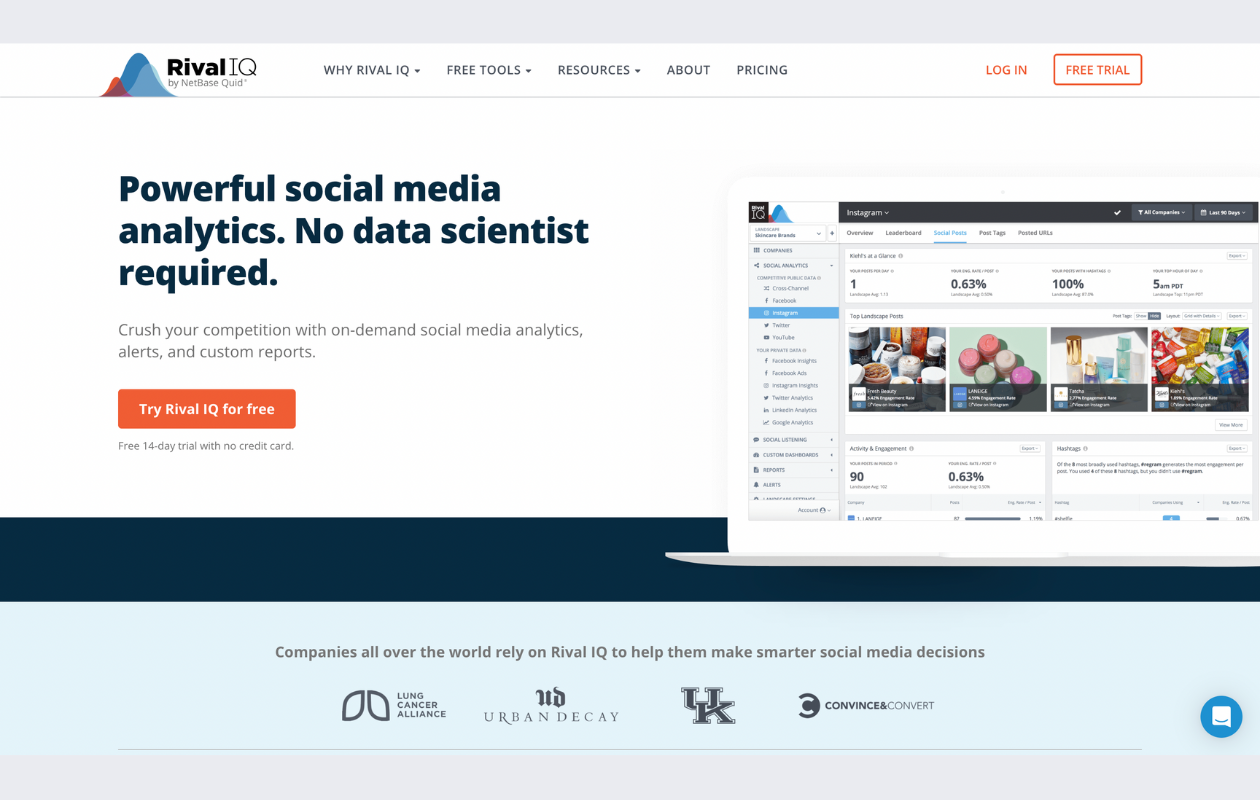 Rival IQ is a powerful social media analytics software that can boost performance, strengthen strategy, and it also saves your time.
This tool allows you to enter your company and your competitors' companies to research website design, social media activity, and search optimization.
Price: The starting price for this tool is $239 per month.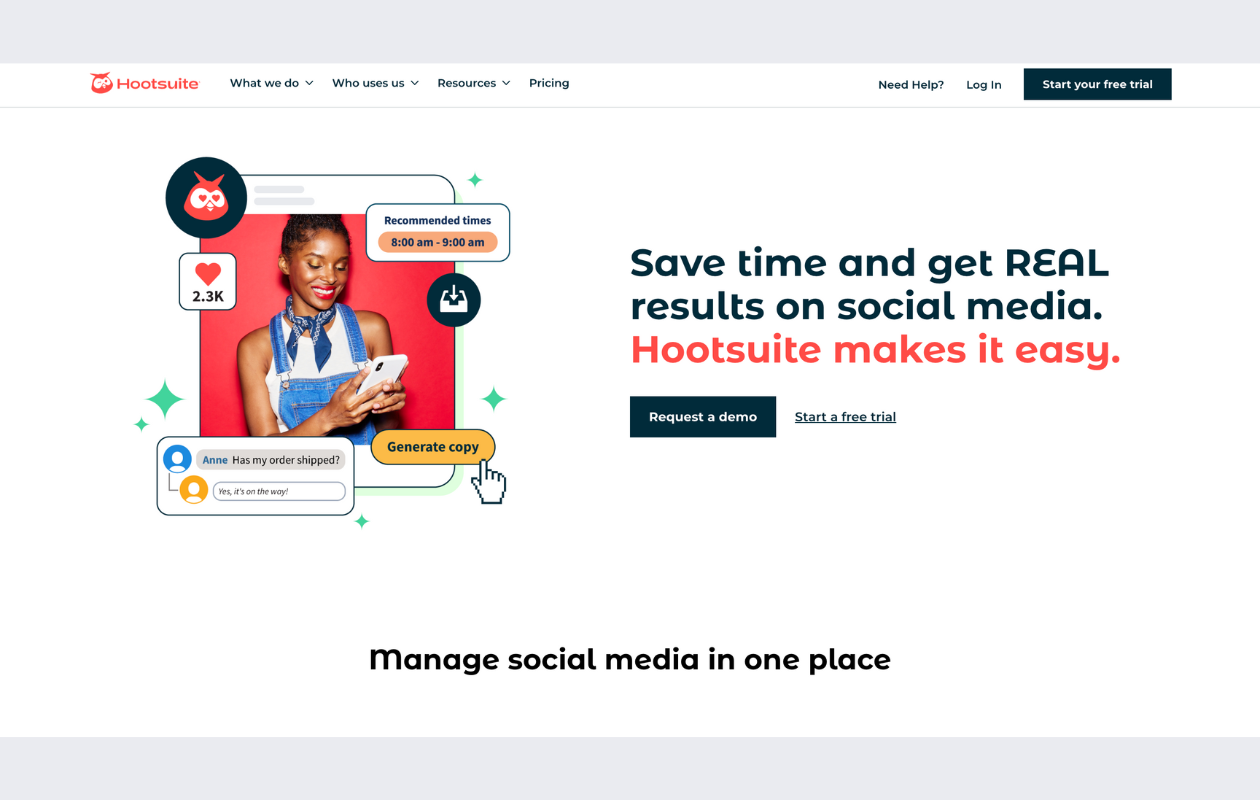 Hootsuite streamlines various tasks for social media managers.
From scheduling posts to organizing content and measuring ROI, it offers a range of features that simplify the management of your social media accounts.
Additionally, it provides a monitoring feature that enables users to stay informed about relevant conversations happening across various platforms.
Price: For Hootsuite the starting plan is priced at $99/ month.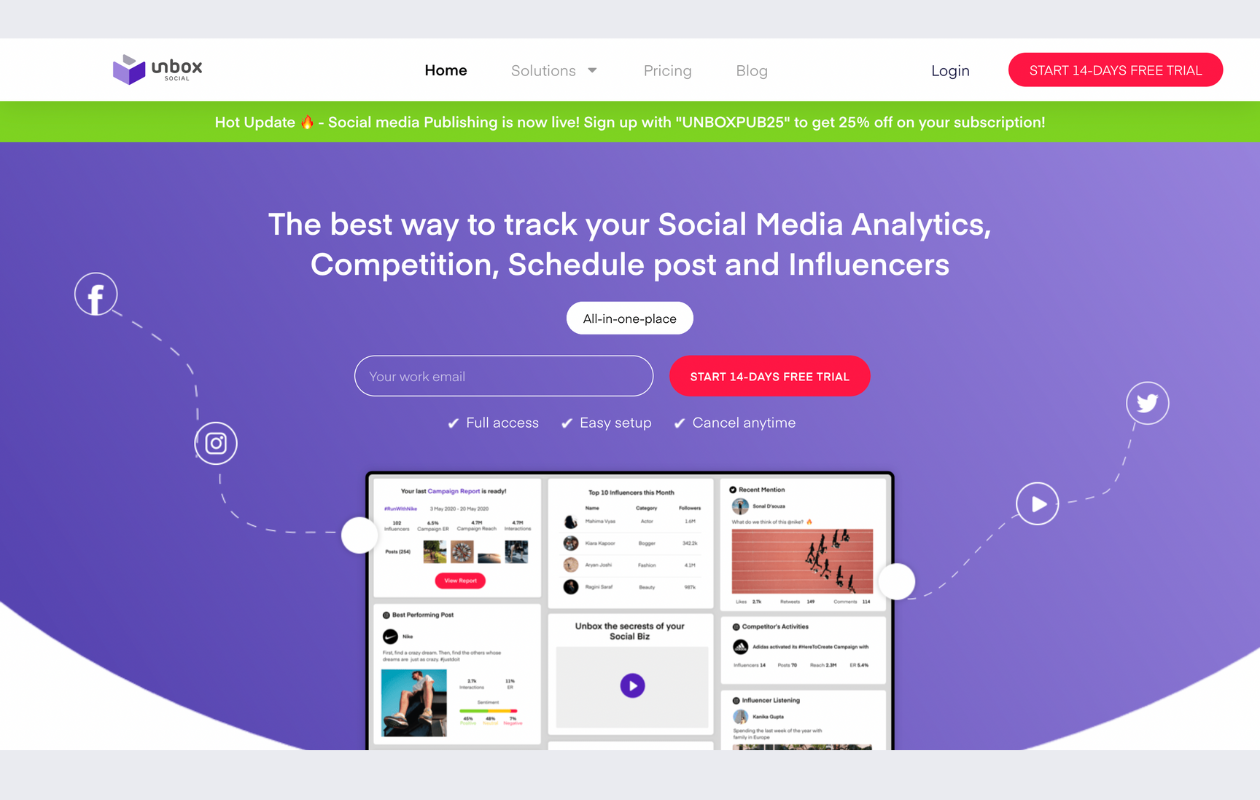 Unbox Social is a social media competitive analysis tool that provides a wide variety of features.
The competition tracking feature helps you see what type of content is efficient for your competitors and find our more about their share of voice.
Via this tool, you also get some social listening insights, providing data about what the audience says about your competitors' products and services.
Price: For this competitive analysis tool, the starting price is $9/ month.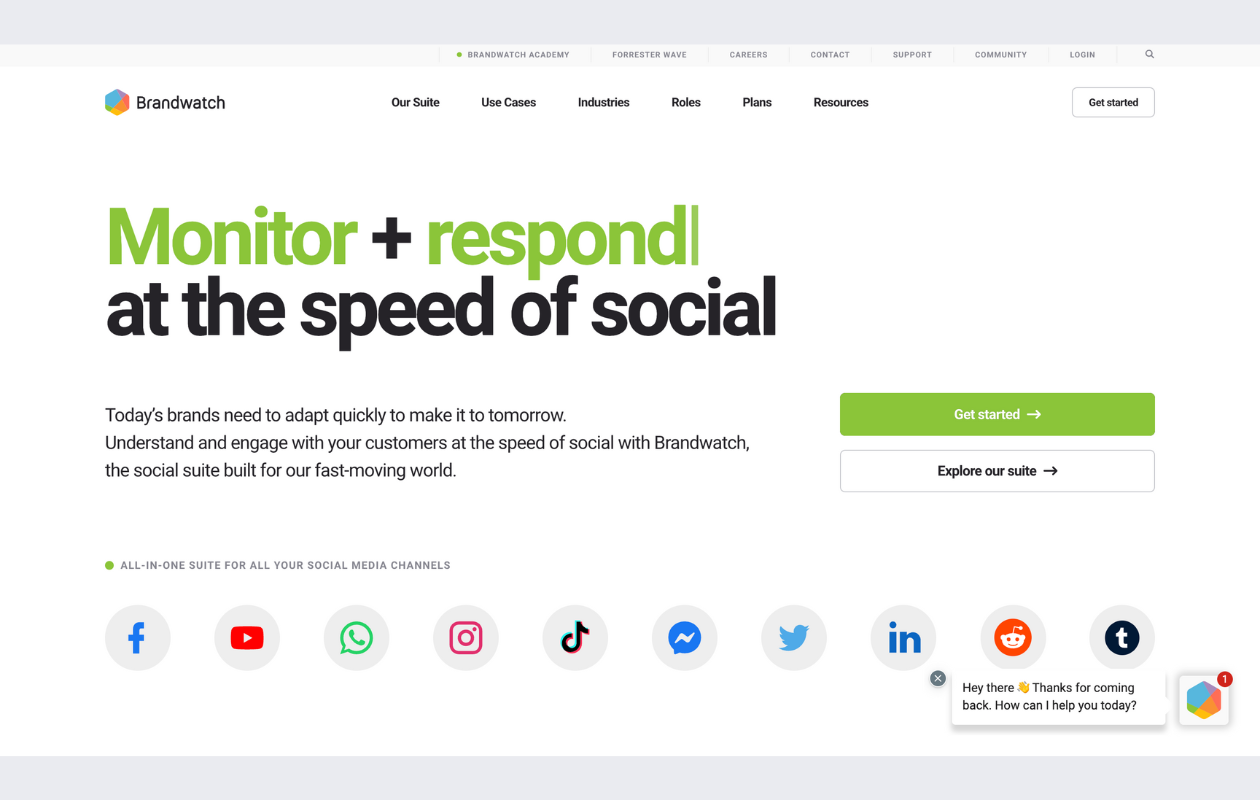 Brandwatch is a powerful digital consumer intelligence platform that continuously monitors and analyzes billions of online conversations happening across various channels, including blogs, reviews, news, and images.
Beyond providing access to vast amounts of data, Brandwatch empowers users to harness that data to gain a deep understanding of their customers—their needs, desires, and interests.
Price: For this tool, you get a custom plan after booking a meeting with the team.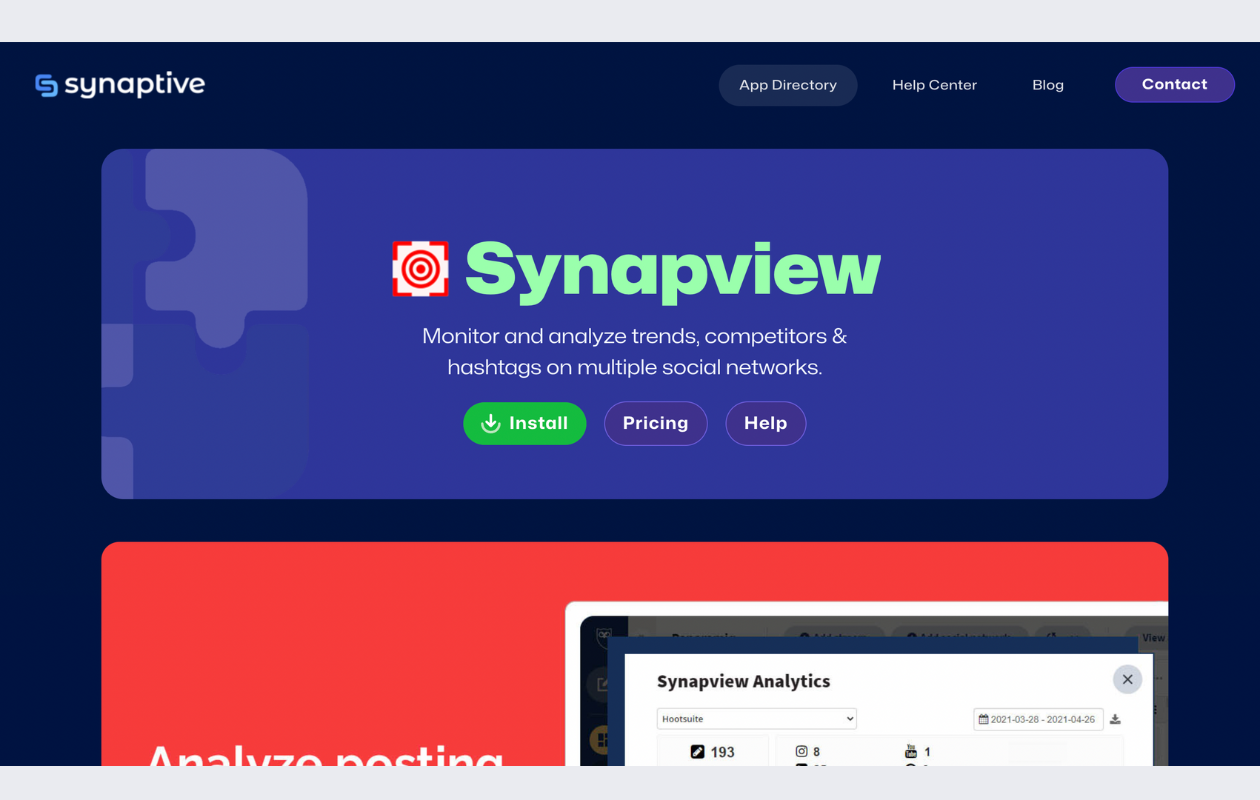 Synapview is more than a competitive analysis tool, bringing forth tons of possibilities to spy on your competition.
With this social media competitive analysis tool, you can monitor your competitors' evolution and hashtags on Reddit.
What's more, you can even track competitors' blogs and keep an eye on their performance.
Price: The starting plan for this competitive analysis tool is $9/ month.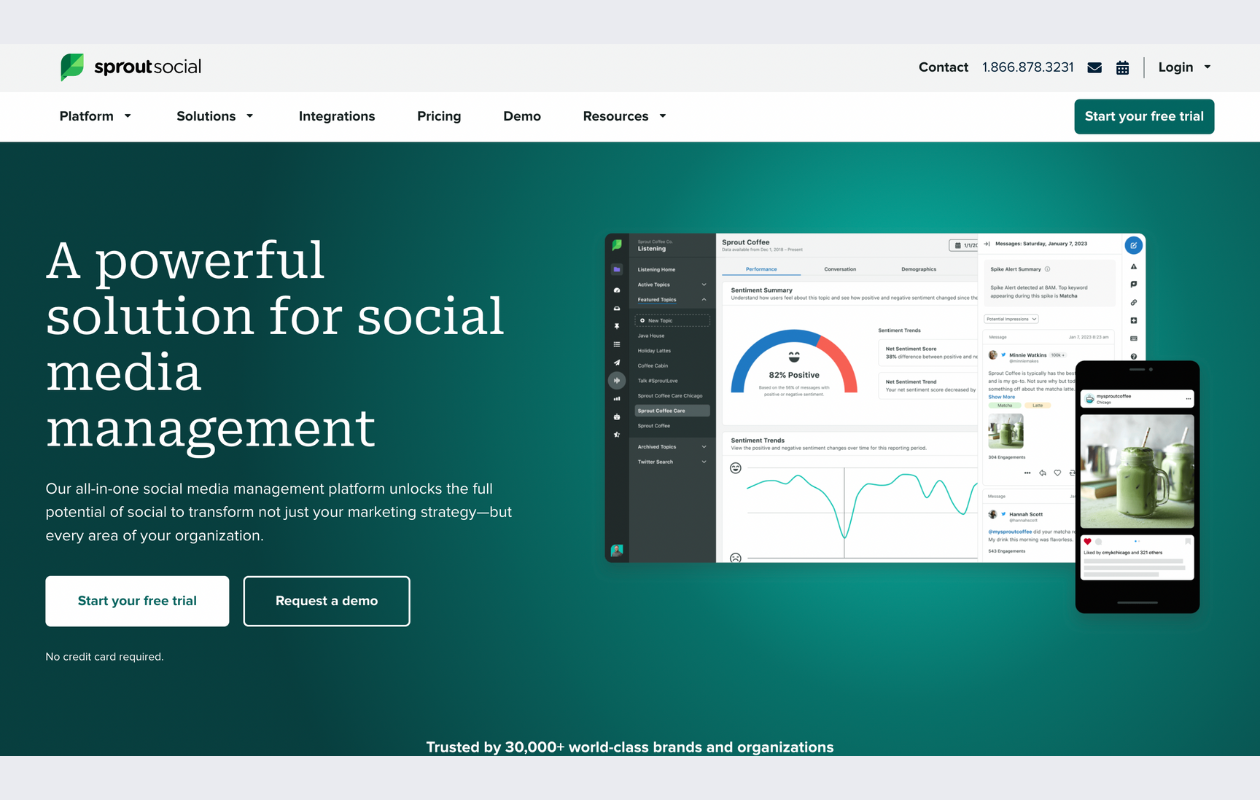 Sprout Social is an all-in-one social media management and optimization platform that empowers you to handle various aspects of your social accounts seamlessly.
From managing social media publishing to engaging with your audience and analyzing your performance, Sprout Social provides a centralized solution for your marketing needs.
One of the key advantages of Sprout Social is its user-friendly onboarding process, supported by comprehensive training and educational materials.
This ensures that you can quickly familiarize yourself with the platform and maximize its potential.
Price: For SproutSocial, the starting price is $249 per month.
3.2. Tools for SEO optimization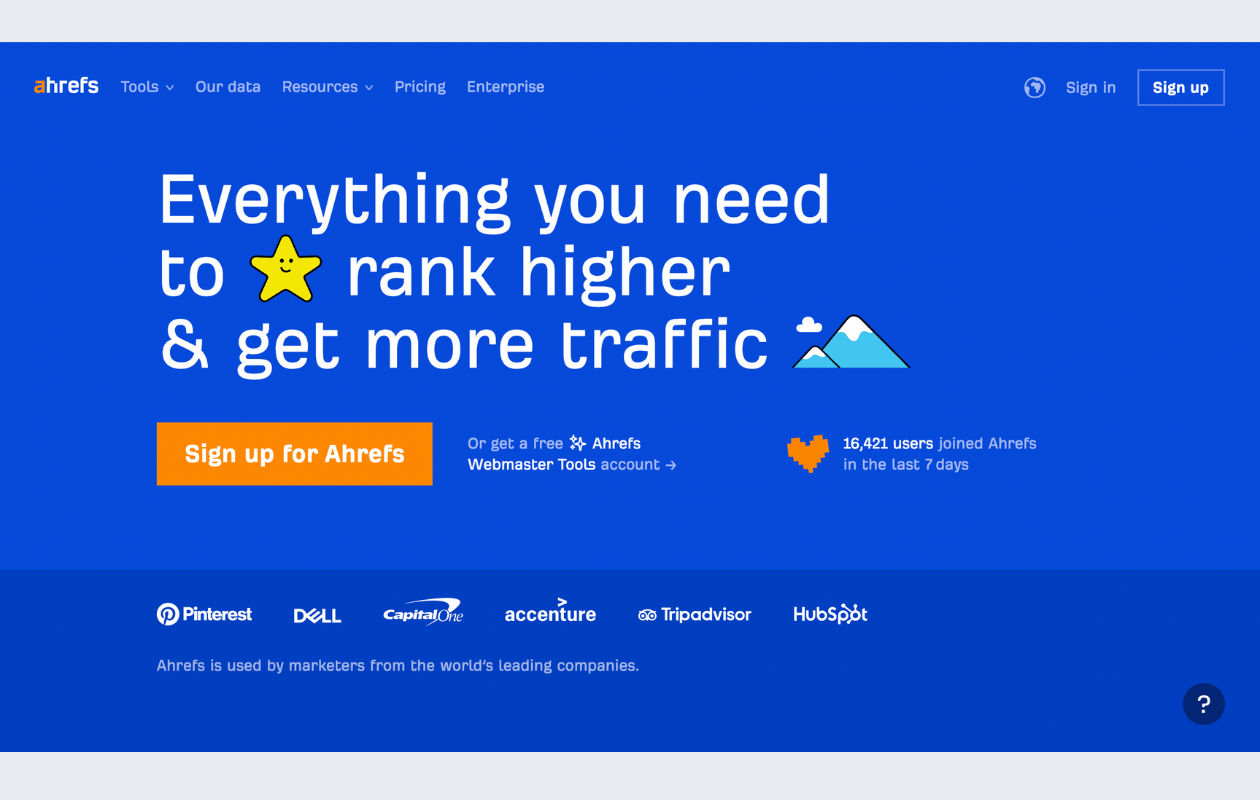 Ahrefs is a toolset for backlinks and SEO analysis. With this tool, you can analyze your site's backlinks profile and the websites of your competitors.
Also, you can explore the most profitable keywords for organic and paid searches in your niche.
You'll be notified of new & lost backlinks, web mentions, and keywords rankings.
With Ahrefs, you'll be able to see the exact keywords that your competitors are ranking for in organic search results and how much traffic this brings them.
Price: For this competitive analysis tool, the starting price is $99/ month.
SEMrush is an SEO tool that does your keyword research, tracks the keyword strategy used by your competition, runs an SEO audit of your blog, looks for backlinking opportunities, and lots more.
With this tool, you can get analytics for Twitter, Facebook, Instagram, Pinterest, LinkedIn, and YouTube.
Price: For SEMRush, the starting plan is priced at $129/ month.
It doesn't matter how valuable your products and services are. Without the right kind of traffic, you'll fail, and no one wants that.
Blogging is a powerful traffic and sales driver, but it requires you to create the kind of high-quality content that'll attract search users, social media fans, and your target audience.
Use the QuickSprout competitor analysis tool to learn about sites similar to yours and figure out how to outrank them.
Price: The starting price for Quick Sprout is not displayed on their website.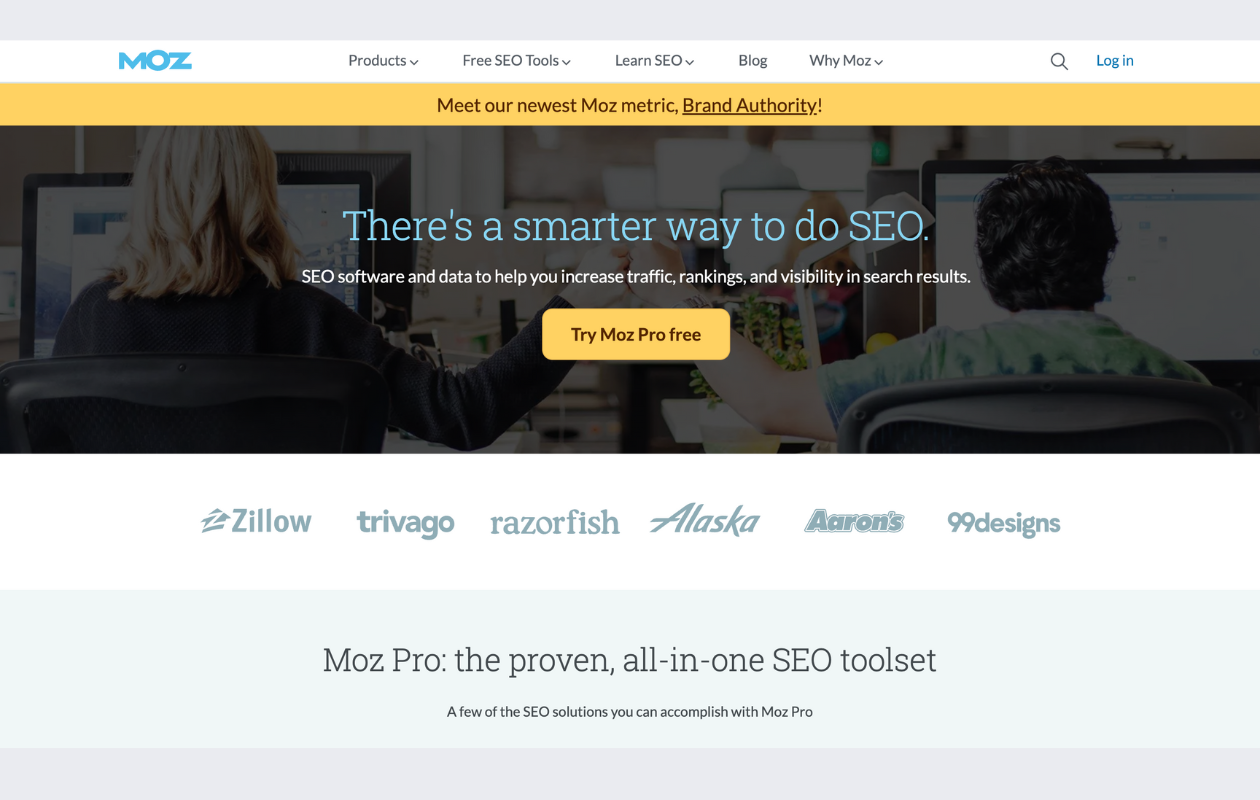 Want to monitor backlinks?
Open Site Explorer is a popular and easy-to-use tool from Moz that will help you do this.
You can check out what links your competitors have, compare their link profiles with your links, and boost link building strategies.
With Moz you can audit your on-page SEO and get recommendations to boost rankings, gain insights to help you attract quality, authoritative links, and more.
Price: For Moz, the starting price is $99/ month.
3.3. Tools for brand monitoring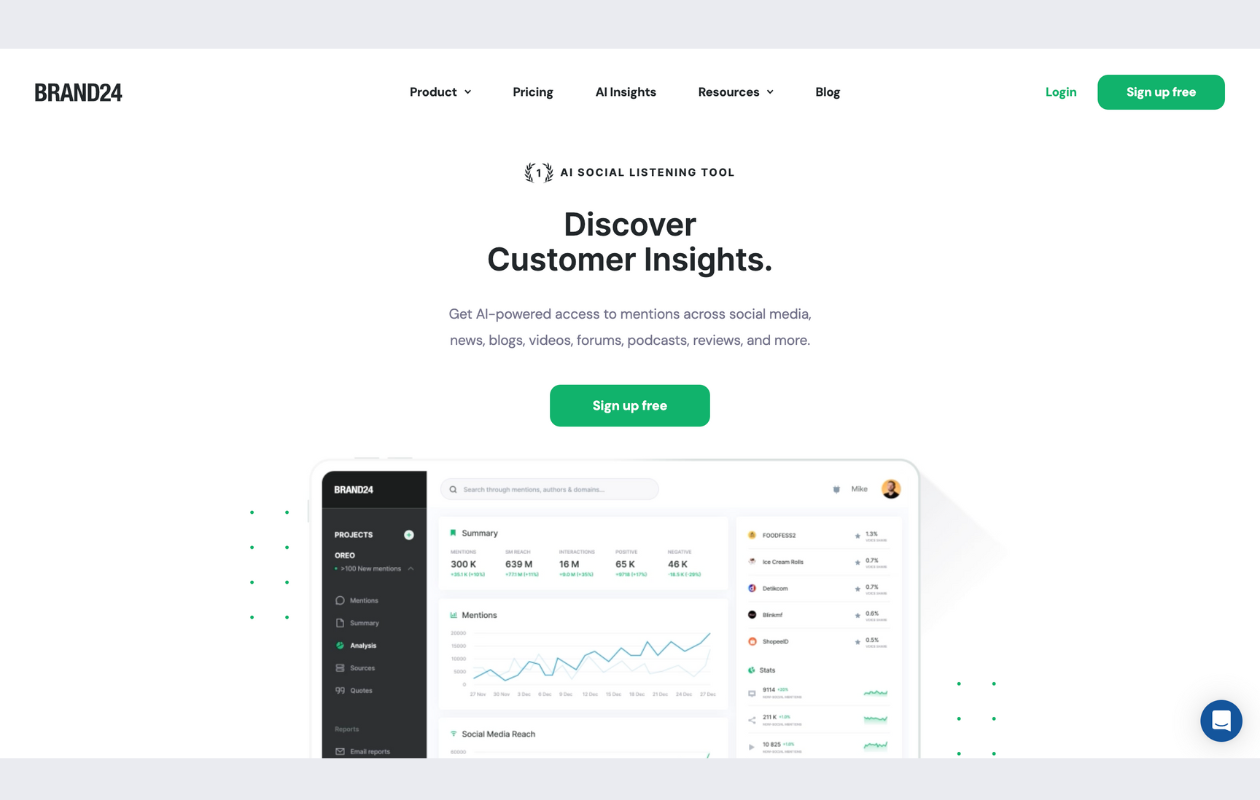 Brand24 serves as your social media listening post, so you get to be aware of what people are talking about your product, brand, business, and industry.
This is crucial, especially today when most people are on social media.
Price: The starting plan for Brand24 is $99/ month.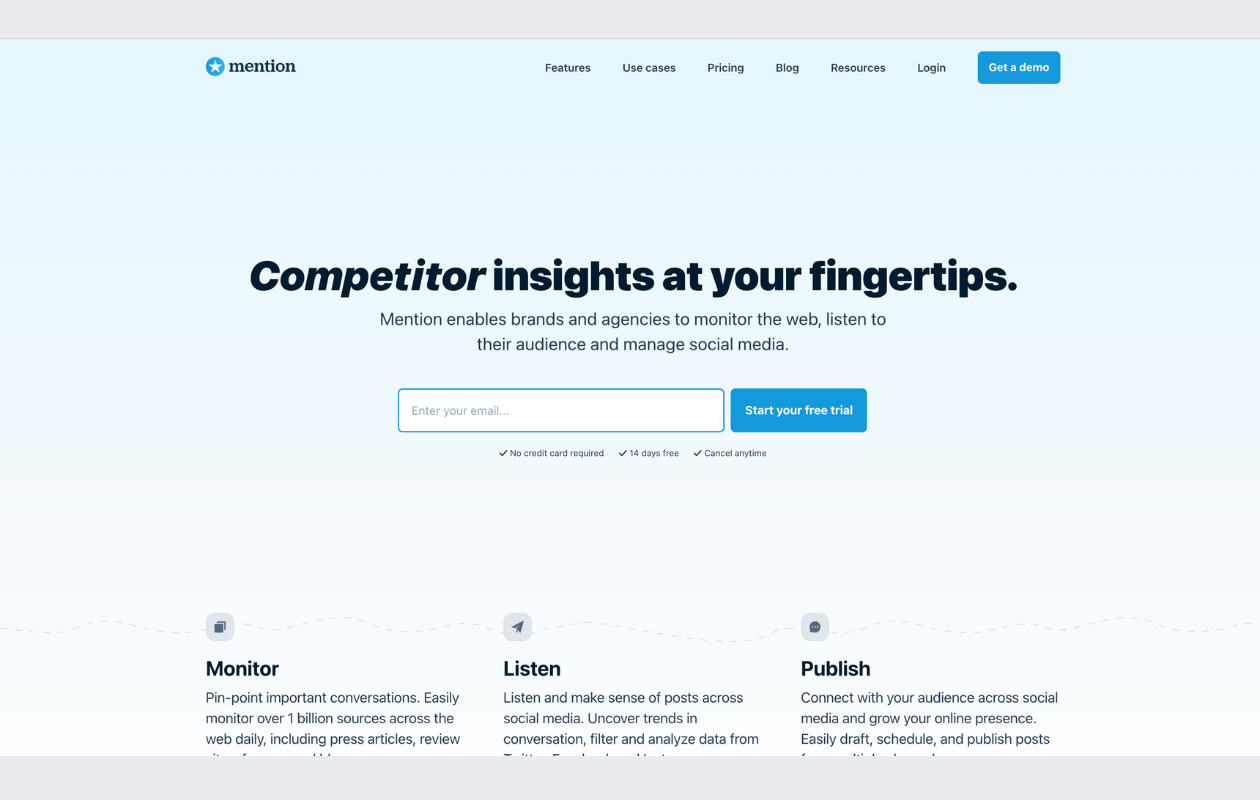 Mention is a platform that enables brands and agencies to monitor the web, listen to their audience, and manage social media accounts.
Mention can monitor billions of sources, providing a vast and rich source of information for businesses.
Marketers can utilize this platform to identify and tap influencers who can drive interest to their brands while monitoring how the brand performs through generated reports.
With this tool, you can connect with your audience across social media and grow your online presence. Quickly draft, schedule, and publish posts from multiple channels.
Price: Mention has a starting price of $41/ month.
3.4. Tools for getting ads insights from your competitors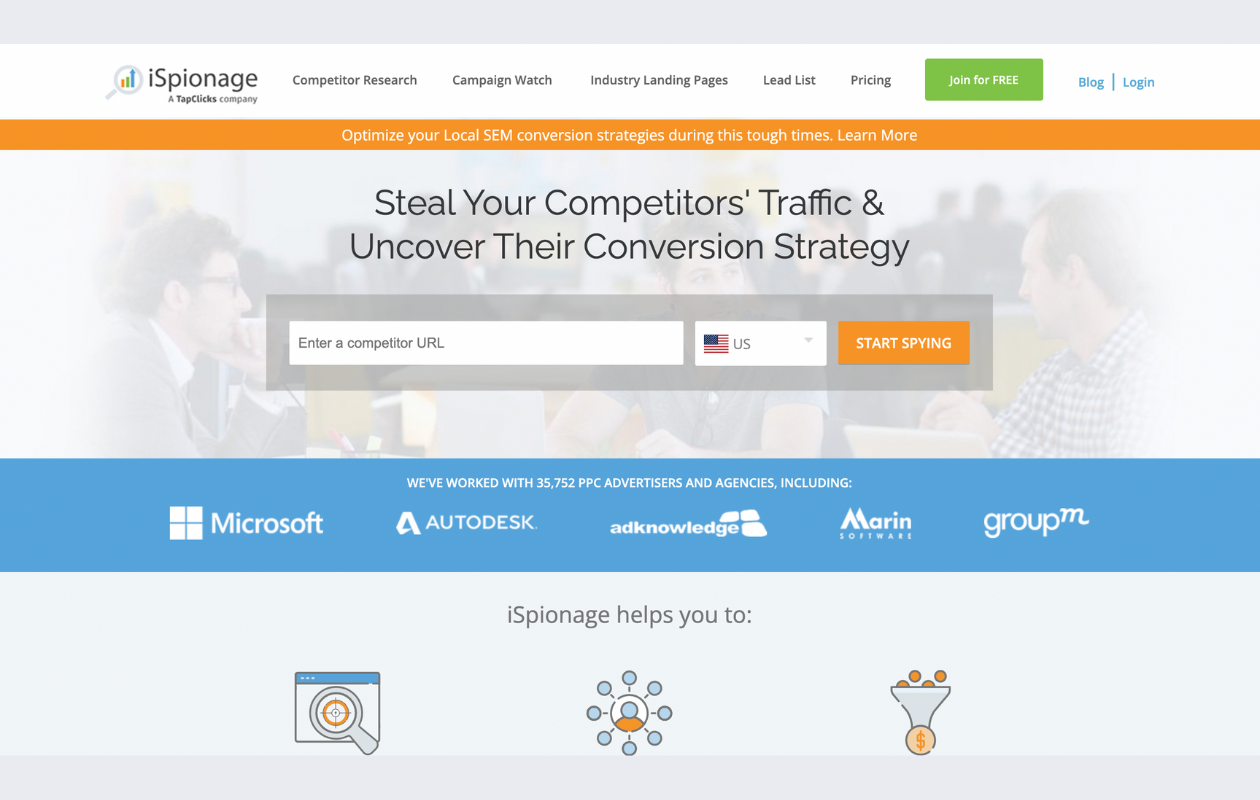 This tool is perfect if you want to make an in-depth analysis of your competition. What's interesting about iSpionage is that it analyzes multiple aspects of PPC campaigns.
You can also see which ads get the most traffic and how they rank on the search engines.
So if you're interested in your competitor's paid ads, you should definitely try this tool.
You can also verify who else competes for PPC ads for a particular topic.
Price: For iSpionage, the starting price is $59/ month.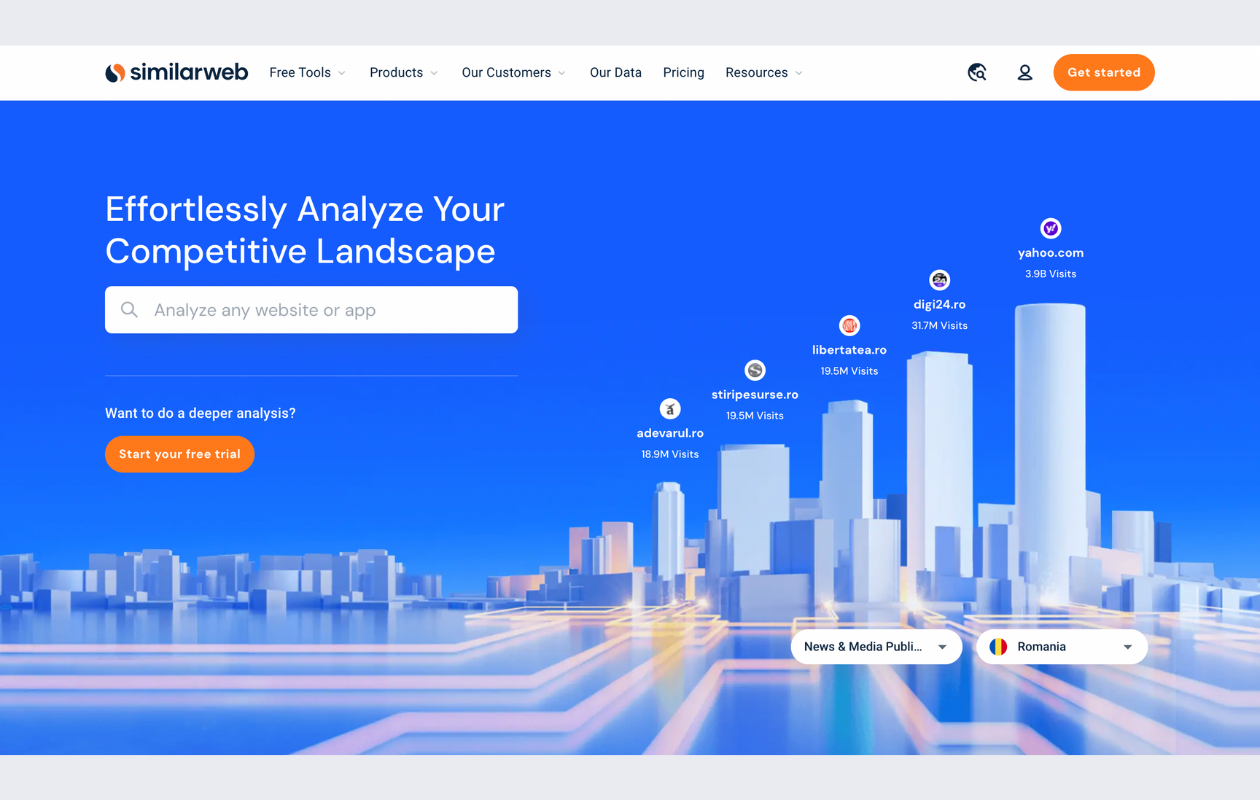 Similar Web is probably one of the best tools out there, and the prices say it all. It offers you insights into any website's ranking and traffic sources, and what's even better is that it is very easy to use and learn.
As their website says, this tool provides: benchmarking against your competitors and industry, revealing your competition's analytics and online strategy, discovering new opportunities, identifying emerging trends and new players, and understanding consumer intent and journey.
Price: For Similar Web the starting price is $125/ month.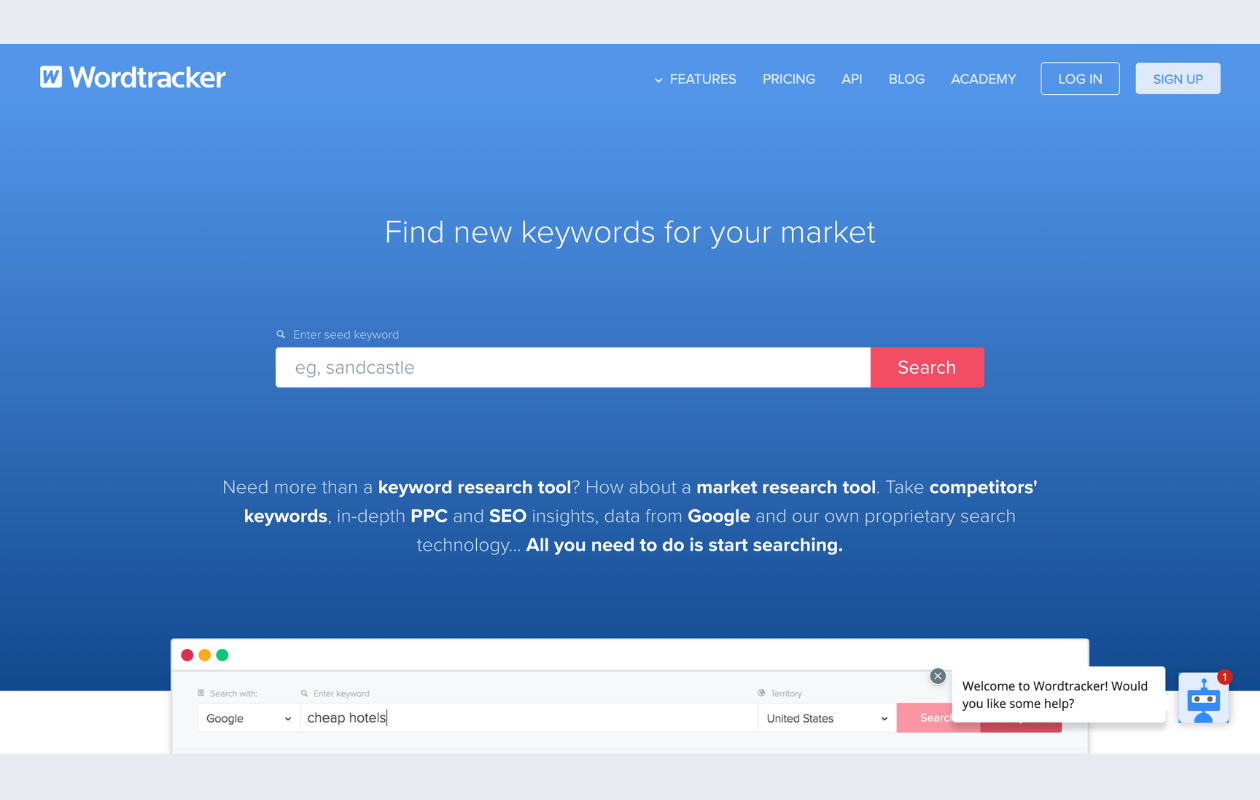 What's really great about this tool is that you can keep track of your keyword lists, you can filter them, and then find all the keywords you need in the same place.
Wordtracker also helps you grab your competitor's data, while identifying the gaps and the opportunities for your own campaigns.
This tool is pretty similar to Google Keyword Planner, but it has some additional features that will make your life easier.
You can easily search for some keywords or inspect an URL without being charged for this. It's very easy to use and learn, and you can even create your own list to put everything in one place.
Price: Wordtracker has a starting price of $27/ month.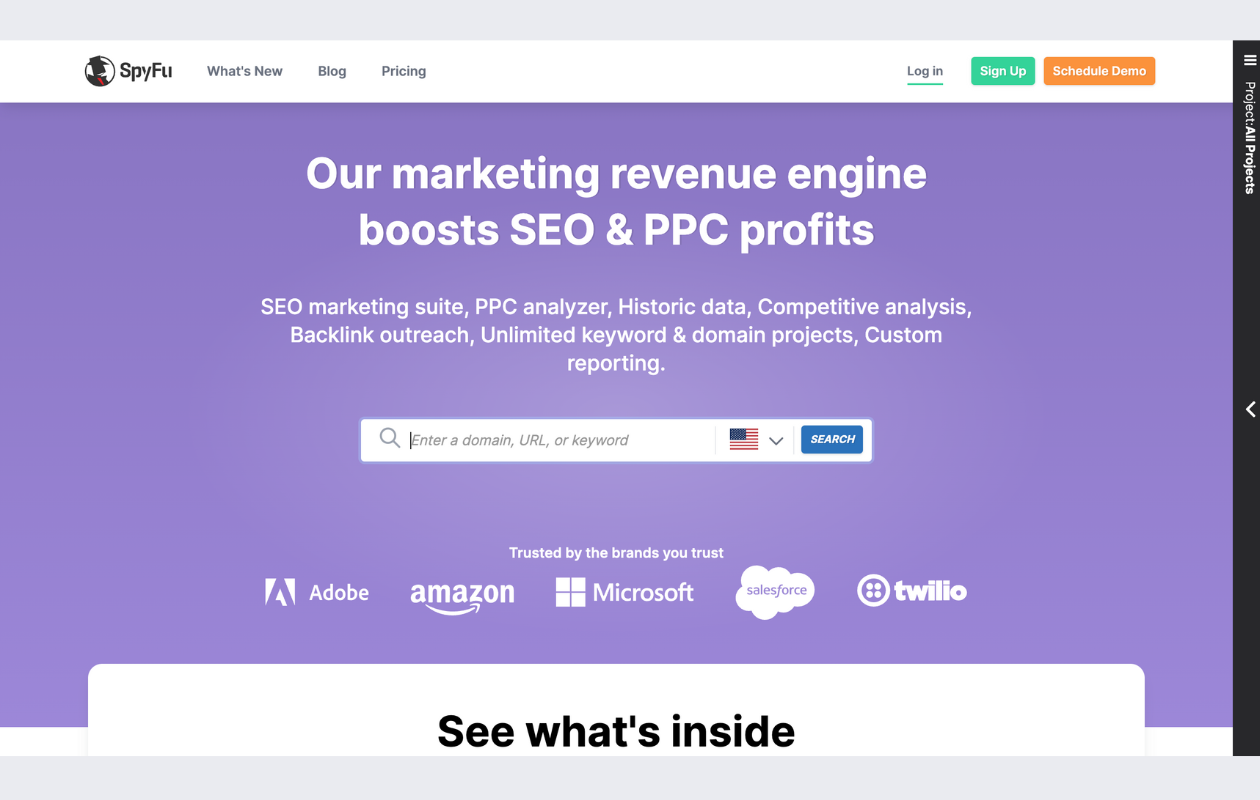 This one is a great competitor research tool. What Spyfu does is help you see every keyword your competitor ever bought on Google and every keyword they rank on.
In other words, this tool does a PPC and SEO competitor research, which uncovers the search marketing secret formula of your most successful competitors.
It looks simple and on point, which is absolutely great for a tool like this one.
Price: For Spyfu, the starting price is $16/ month.
The name says it all. This tool shows you the ads across all apps and services provided by Facebook.
What does it mean for your business? Well, this will be helpful for your future advertising campaigns, making your business life so much easier.
Moreover, this means that you can also search your competition's ads. The Ad Library is available to everyone, and you are all able to look for any term, page, or name in the search bar.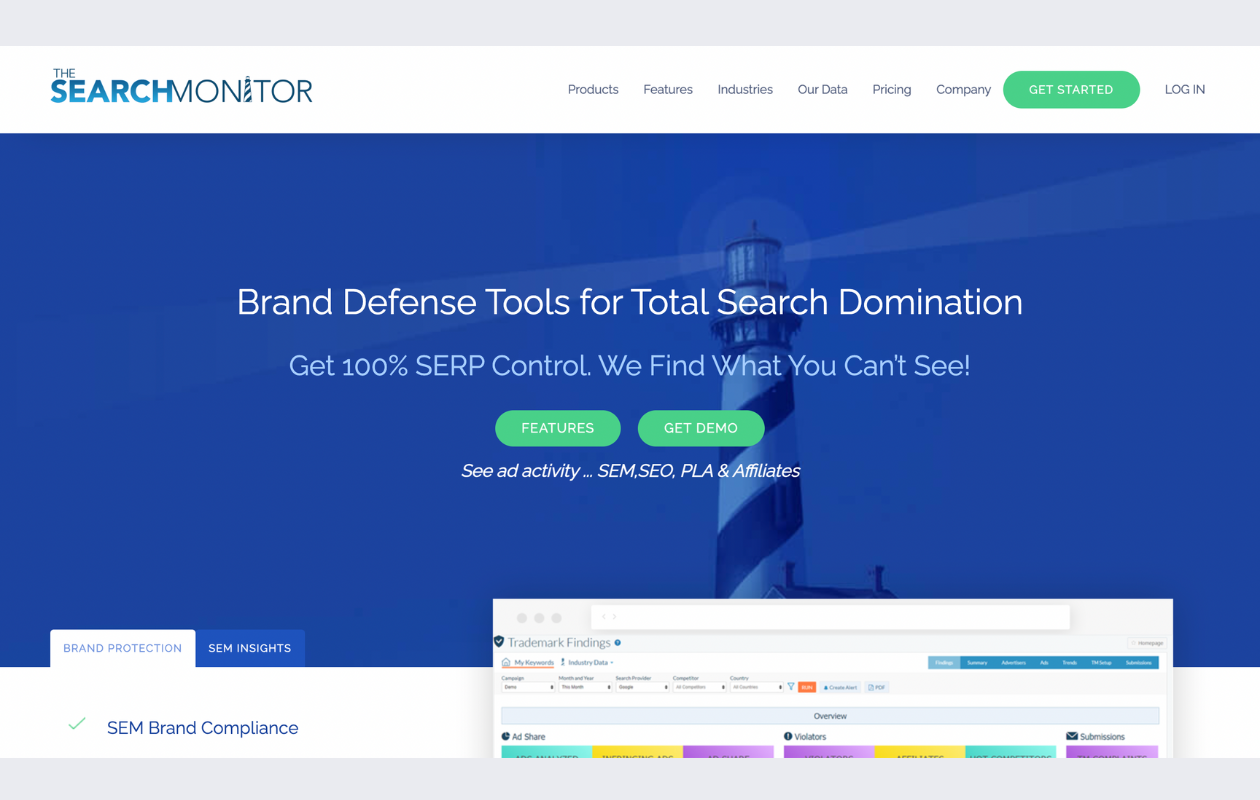 This is more than just another tool to use if you want to spy on your competitor's ad strategies.
Search Monitor crawls millions of pages - providing brand protection and competitive intelligence.
By using this tool, agencies and brands are able to detect brand violations, verify the prices for the same products or services, and track affiliates.
Price: The starting price for this social media competitive analysis tool is custom, based on your needs.
3.5. Tools for social media listening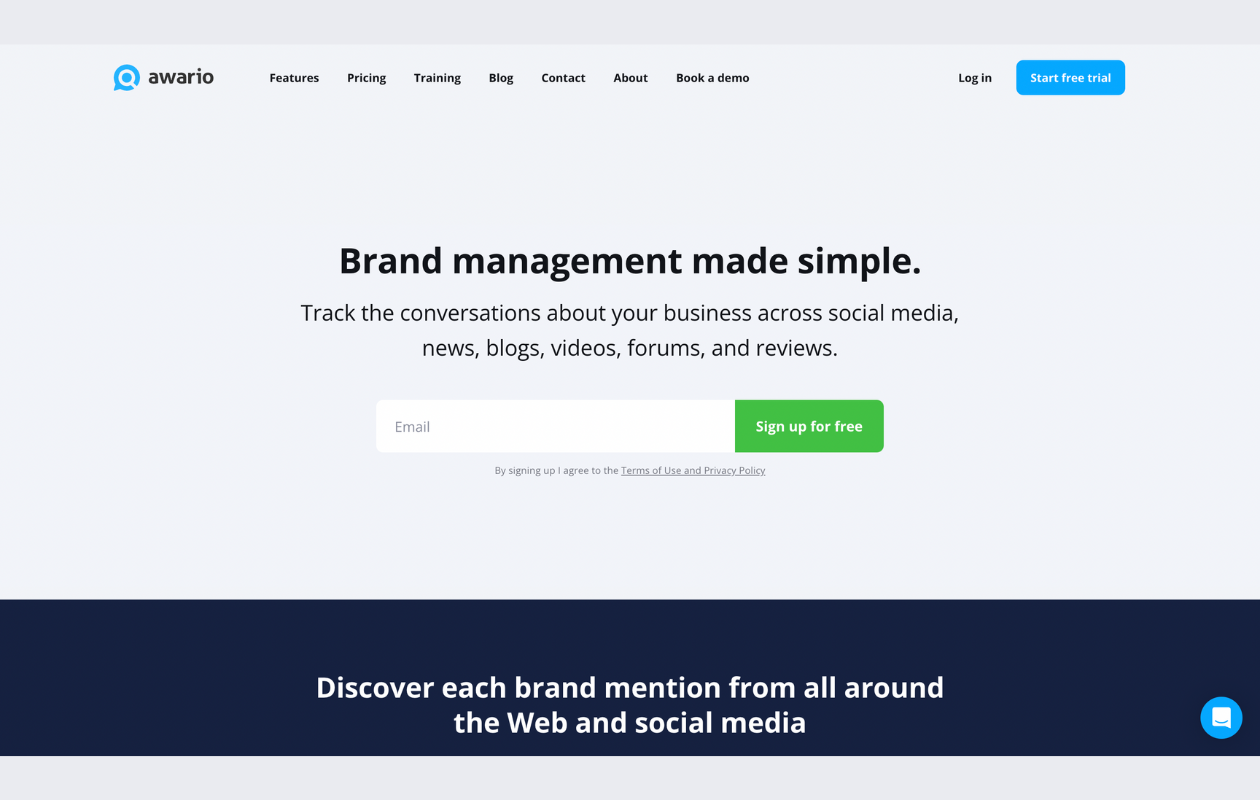 Awario is a social media and web monitoring tool.
Like other social listening apps, Awario allows you to track brand mentions and monitor competitors. It also helps you identify sales opportunities, find influencers, and engage with your online audience.
The software offers social media listening services for Instagram, Twitter, Facebook, YouTube, Vimeo, as well as for online news.
Price: For Awario, the starting price is $29/ month.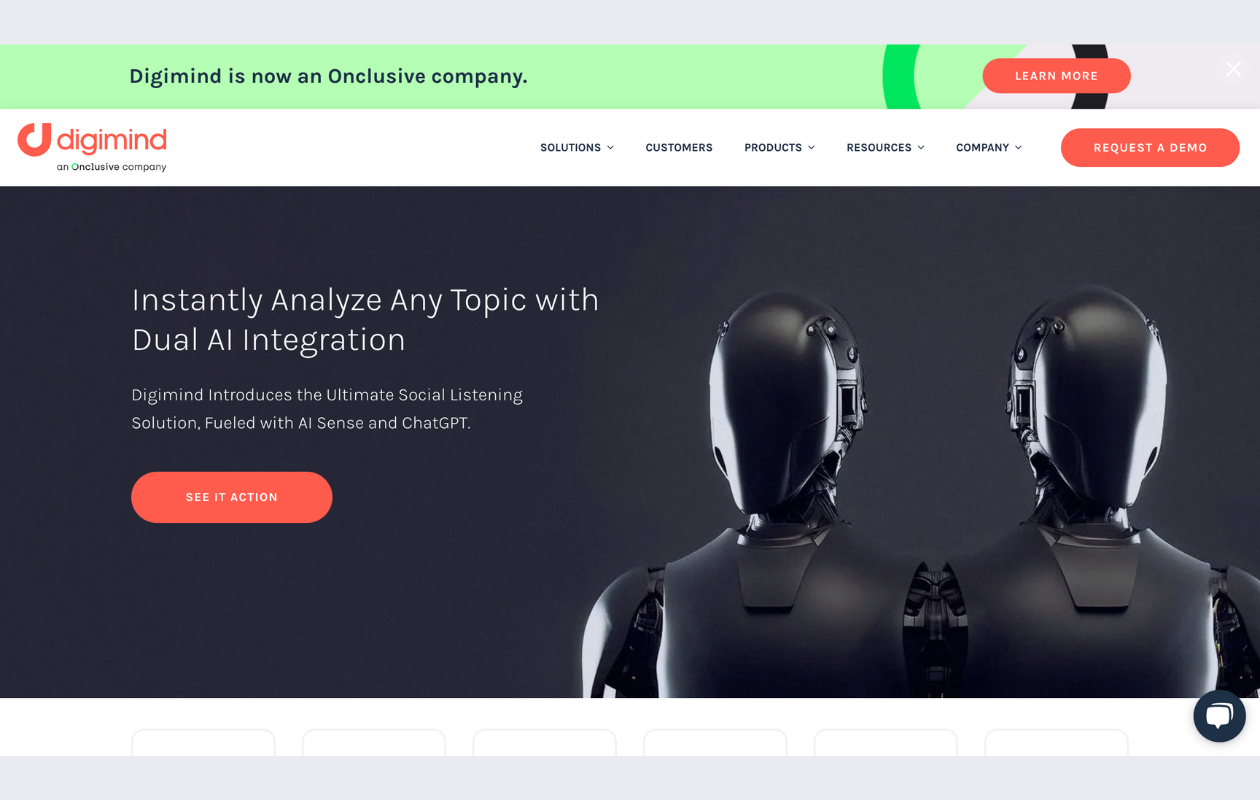 The Digimind platform is designed for companies and agencies looking to accelerate their digital transformation using an insights-driven methodology.
Monitoring topics of interest, analyzing mentions, distributing information, engaging audiences, creating reports, calculating ROI, and utilizing search data for reputation management are just a few of the social listening services available at Digimind.
Price: Digimind does not display the starting price on their website.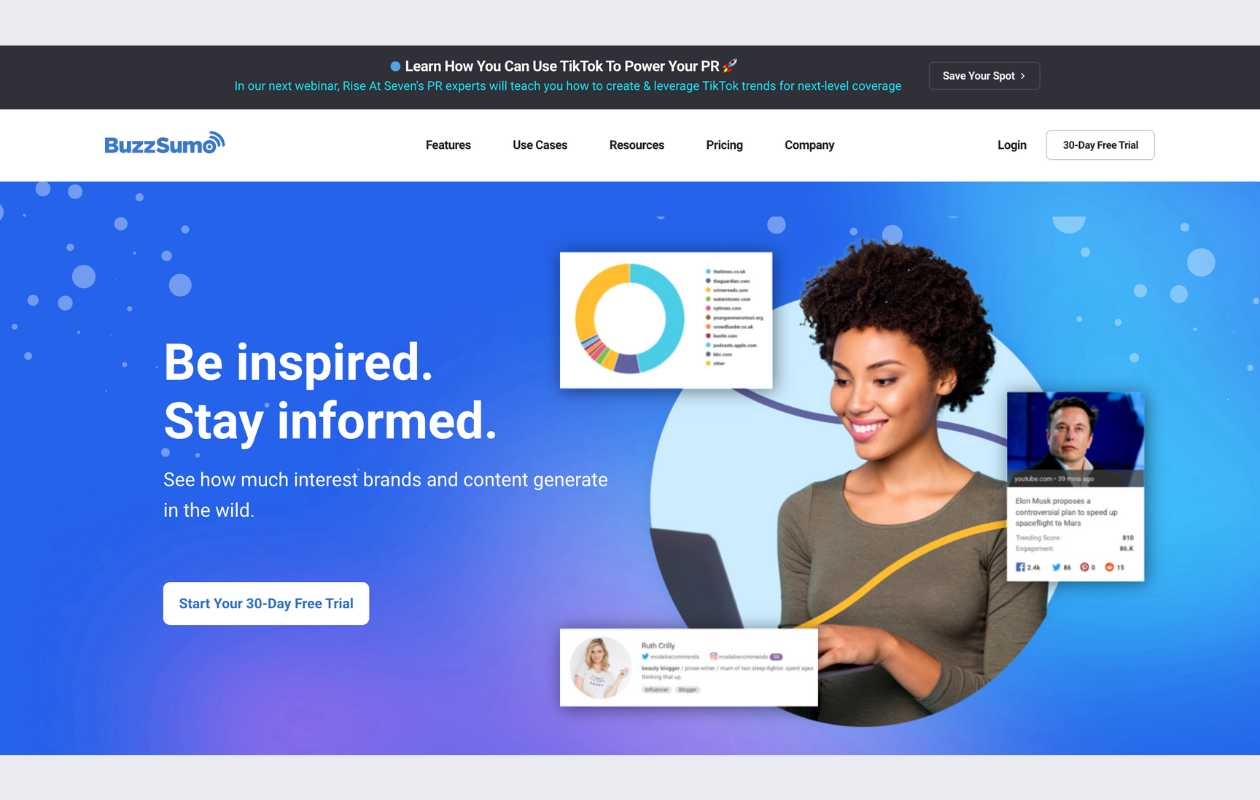 BuzzSumo also has a free option that allows you to conduct 10 searches each month. The free and low-cost programs do not offer Facebook listening.
BuzzSumo makes it easy to monitor your brand's performance on social media by displaying the number of impressions and shares received by specific posts and allowing you to see what type of content is best received by your audience.
Price: For Buzzsumo the starting price is $199/ month.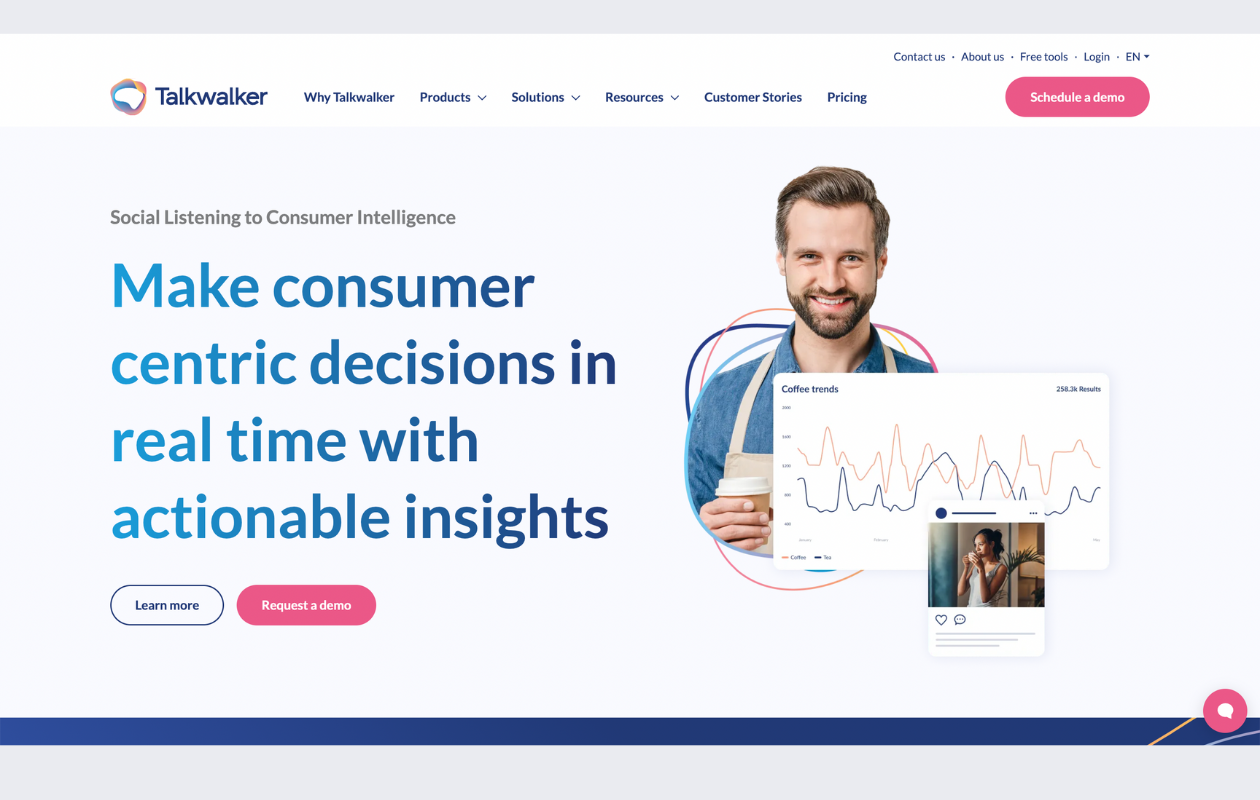 Talkwalker assists over 2,500 brands worldwide in maximizing revenues through actionable consumer insight.
It goes beyond being a social listening tool due to its exclusive advanced AI technology.
You can monitor brand mentions and analyze consumer sentiment across 10 different networks, including Twitter, Facebook, and Instagram.
You can also view the most talked-about themes about your brand and how you stack up against your competitors.
Price: For this competitive tool, the price can be established after you set a demo.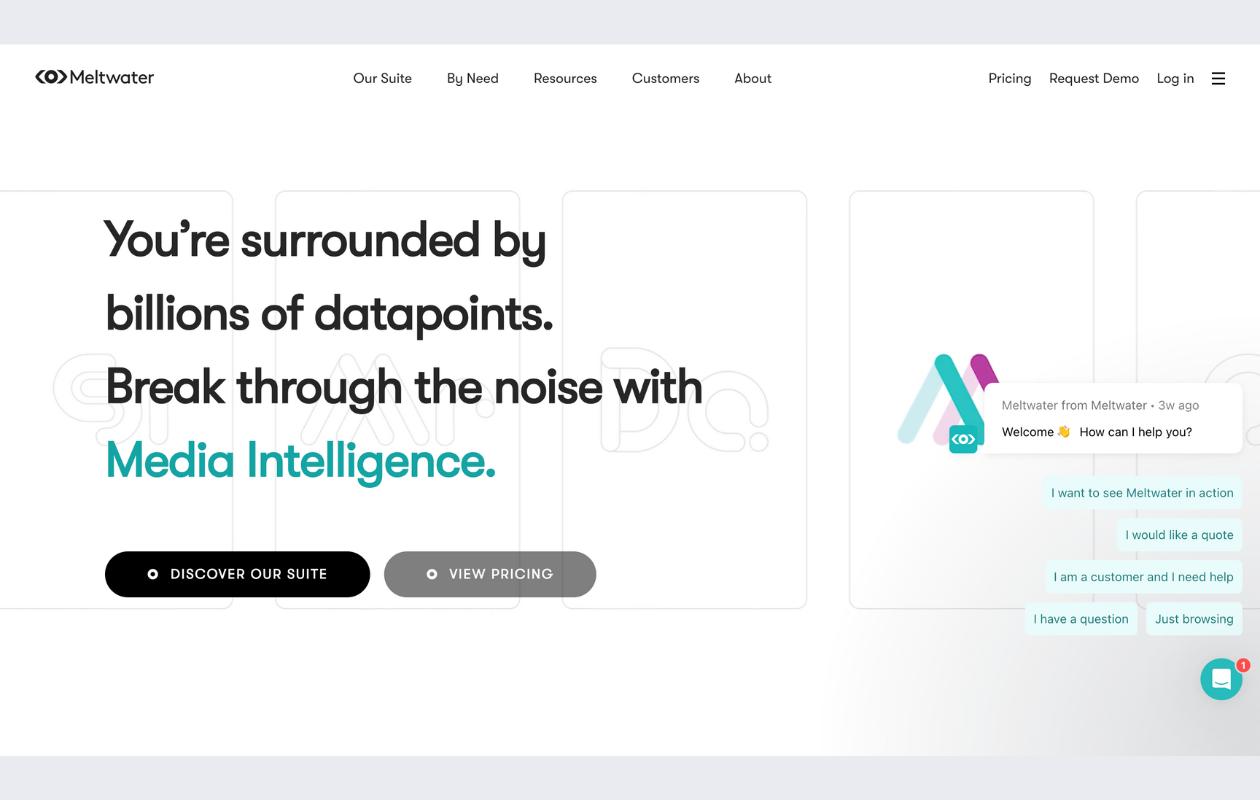 With nearly 20 years of experience analyzing data and 60 offices across six continents, Meltwater examines millions of posts from social media platforms, blogs, and news sites.
Meltwater allows you to identify key influencers and track your online performance.
Moreover, the app removes unnecessary remarks and allows you to create personalized dashboards to fit your needs better.
Price: The starting price for Meltwater is not displayed and you have to book a demo to find out.
Final Thoughts
With the help of competitive analysis tools, you will get a lot more data than you could ever get with the native analytics apps from every social media platform.
This top of competitive analysis tools will help you keep track of your top competitors to shape your strategy and define your communication guidelines.
Frequently Asked Questions
1.How do you do competitor analysis on social media?
Find your competitors. Identify your competitive keywords.
Gather intel. Now that you know who your competition is, you need to learn what they're up to on social media.
Do a SWOT analysis.
Incorporate the latest data with social media monitoring.
2.What are the 4 competitor analysis?
What is the meaning of competitor analysis? Competitor analysis lets you know what products and services they are offering, but also how they are marketing and selling those products.
You can use the findings to find best practices, exploit competitors' weaknesses, and gain more customers.
3. Can SWOT analysis be used for competitor?
A SWOT analysis can help you to understand your competitors' strategies, capabilities, and vulnerabilities.
You can use it to compare your own strengths and weaknesses with your competitors' and identify your competitive advantages and disadvantages.
4. How to do a UX competitor analysis?
Set your goals and adhere to them.
Build a competitors' shortlist.
Find what you have in common with competitors.
Create a feature comparison chart.
Compare your product to competitors.
Analyze your findings.
Present your UX competitive analysis.
5.What are the 5 forces of competitor analysis?
These forces include the number and power of a company's competitive rivals, potential new market entrants, suppliers, customers, and substitute products that influence a company's profitability.