Reporting is a fundamental operation in today's data world.
It is no secret that businesses today run on information. They collect data on everything. Their sales, their expenses, their labor costs, the hours worked, etc.
As businesses grow and accumulate more and more data, the role of a reporting tool grows as well and becomes more significant.
Reporting tools allow you to extract and present data in charts, tables, and other visualizations so users can find useful information. It can also allow you to build paginated reports ideal for printing.
In this article I am going to tell you the secrets of the reporting tools and why you should start using one right now.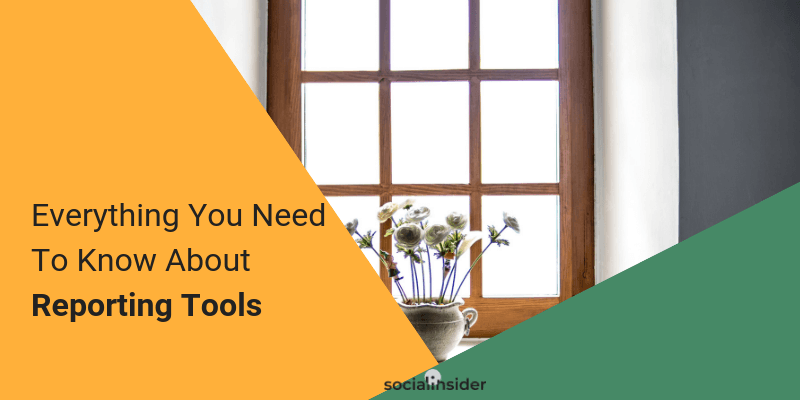 ---
What's in this article:
👉 What is the goal of a reporting tool?
👉 What are the benefits of a reporting tool?
👉 Reports with Socialinsider
👉 Reporting tools for your business
---
#1. What is the goal of a reporting tool?
A reporting tool helps you and your business translating data into actionable information.
Reporting should fit within your strategic business goals to be useful. There are also many use cases for reporting tools from managing performance data to allowing your customers to leverage reporting of their data.
Reports can help businesses gain valuable insights to affect growth, resolve urgent concerns, collate marketing data more quickly, provide a real-time view of the organization and allow for the anticipation of future outcome using predictive analytics.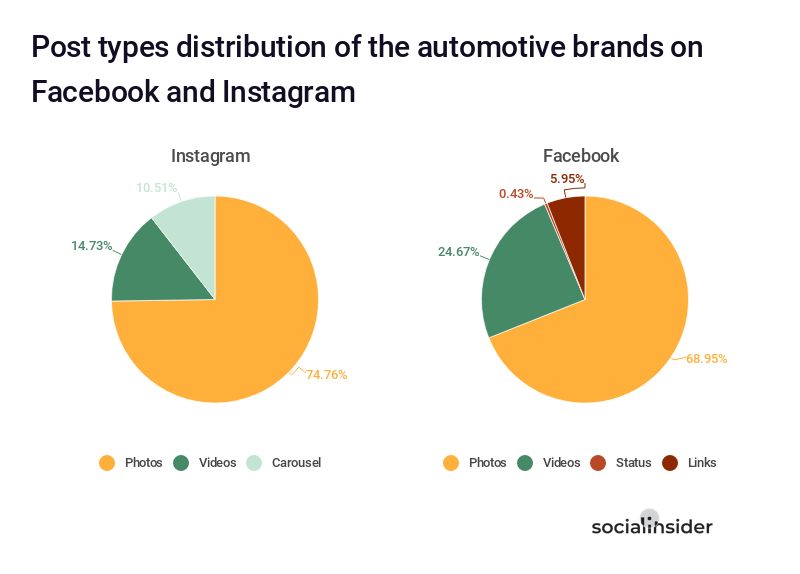 👉 Continue reading:(Instagtam Study) Automotive Brands - Photos are the key for engagement
#2. What are the benefits of a reporting tool?
Benefits? Saves time and energy. If I have to name one or two benefits of a reporting tool these will be on the top of the list.
I say this because all you have to do when using a reporting tool is click on a button and you'll have in front of you all the data you need, presented nicely and ready to be analyzed.
Also, you can impress your clients with data they haven't seen before. if you are working with a lot of brands, you needs to know everything about the social media insights and analytics.
Using a reporting tool, you will be able to save time on the research part, and focus more on the social media campaign execution.
#3. Reports with Socialinsider
If you want to make your job easier, you have to use a reporting tool, that's a fact. When you have a business time is essential, and you should do everything to make your job easier. If you are working with numbers, a reporting tool is a must.
It would help you be more organized and focus on the real work - your business strategy or your customer's strategy.
You'll be able to show them precisely what that numbers mean and what should they do to improve those graphics.
Using Socialinsider reports your work will improve immediately.
Alex Khan started using Socialinsider in August 2017 and apart from being an entrepreneur, he also doubles up as a social media strategist and a speaker.
Alex Khan : "We use Socialinsider to prepare for the first meeting with a new potential customer. We analyze their content strategy and also understand the market by seeing what their competitors are doing right and wrong."
👉 Continue reading Alex Khan experience with Socialinsider: Alex Khan pitches new clients and keeps tabs on competitor activity by leveraging the data provided by Socialinsider
Get behind the scenes access to the Instagram, Facebook and Twitter performance of your competitors.
If you choose Socialinsider, you'll be able to understand when your competition posts, what type of posts they use (video, image or carousel), and how their engagement rates evolve each day.
#4. Reporting tools for your business
Data still matter and using a social media analytics tool has become an essential element in social media marketing, and given the amount of data insights available, you need to use the entire digital toolbox to boost your marketing efforts.
Here's a list with 8 Social Media Reporting Tools
#1. Socialinsider
Socialinsider is an Instagram Analytics, Facebook and Twitter competitive tool which aims to deliver quality insights to brands or businesses through their social media professionals, working in agencies or companies.
SproutSocial is a great platform if you want to manage your Instagram account. This platform includes analysis, competitors' comparison and the most important element - social media reporting.
This app can be used for publishing, measurement, monitoring, reporting and optimization of social communication.
This tool helps you improve interaction with your clients by giving you insights on when to post and what to post based on what your audience preferences.
Fanpage Karma is an online tool for social media analytics monitoring. It helps social media managers and agencies to engage fans better and reach a growing community in the social networks.
This is a scheduling, curation, measurement and monitoring tool. It supports Twitter, Facebook, Google+, WordPress, Instagram, Pinterest, and YouTube.
Buffer makes it easy for businesses and marketing teams to schedule posts, analyze performance, and manage all their accounts in one place.
Agorapulse is a social community and moderation tool that helps business manage all their social network profiles.
👉 Continue reading more about these Reporting Tools: 8 Of The Best Social Media Analytics And Reporting Tools To Consider
Final thoughts
Making your job easier should be your number one priority.
Whether you're a brand, agency or small business owner, using a reporting tool will help save time, energy and effort when implementing and executing a social media marketing strategy.
Start a free Socialinsider trial today and track your Instagram analytics! Report and analyze multiple profiles from one dashboard, quickly evaluate your Instagram performance based on the metrics that matter, understand your hashtags performance and get Stories analytics!
---
Related articles: