Understand the powerful Instagram analytics insights.
With over 800 million users and growing every day, Instagram is called the fourth largest social site with an anticipated one billion active users this year.
To take full advantage of the massive market available to you on Instagram, you need to know how to access and understand the key Instagram analytics metrics.
The main power of insights is its simplicity. You can quickly check in on your past week's progress or more on mobile while you are on the way to the office or clients' meetings.
You need to know that Instagram Analytics are not accessible to ordinary or personal accounts. To get access to your Instagram analytics, you'll need to switch your account to a business profile.
In this article I will tell you why to use Instagram for marketingand why Instagram Analytics are so important for your social media journey.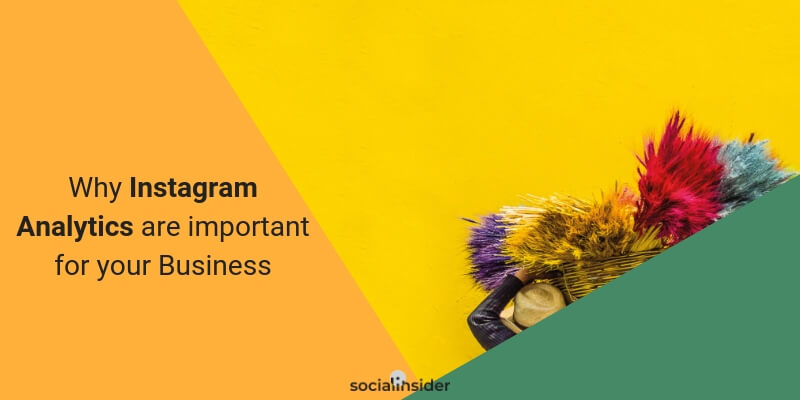 ---
What's in this article:
👉 Why use Instagram for Marketing
👉 Keep an open eye on Instagram Analytics
👉 Interactions and Discovery
👉 Instagram analytics by Socialinsider
---
#1. Why use Instagram for Marketing
Analytics are powerful because they can tell you when and how often people are interacting with your posts, viewing your profile, and many other key factors that should influence your overall Instagram marketing strategies. Here we are talking about likes, comments and shares.
As we said, in the beginning, Instagram is undeniably one of the most important social channels around, and any marketer not yet using it is missing out on something big.
Whether you manage the social media of a big corporation, a small business, or you're using it to promote your brand, incorporating Instagram into your marketing strategy is a must!
Visual content is essential to your marketing strategy
Photos are the most-engaging content on the web, with visual posts producing 650% higher engagement than text only posts.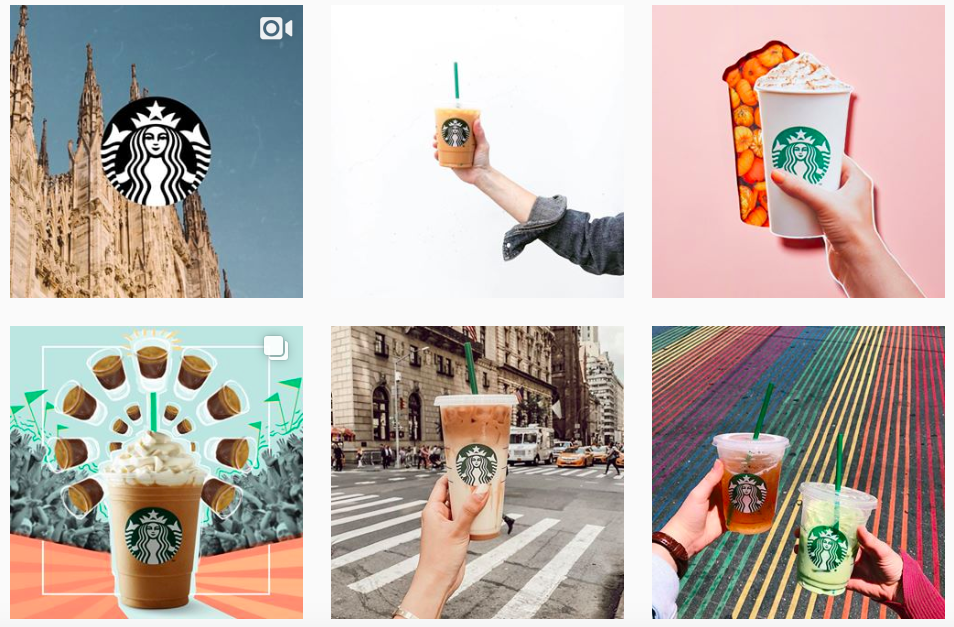 Also, there are hashtags. When posting on Instagram, hashtags are the best way of getting your content out there and in front of the right people. Just be sure to use relevant hashtags that your target audience is searching for.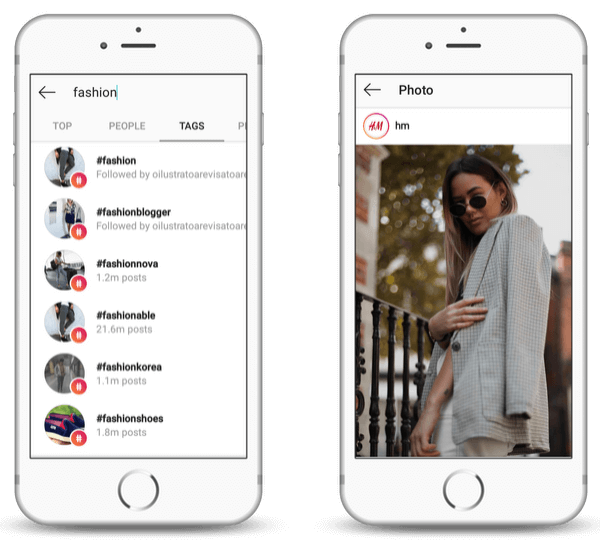 You might not use Instagram as a marketing channel yet, but your competitors already do. So use the platform to follow their activity to see how they interact with their community. What content do they post? When? How often? How do they engage with their fans?
Keep an eye on your competitors and define your own creative strategy.
#2. Keep an open eye on Instagram analytics
Now let's talk about Instagram analytics and how precisely this can help you level up your engagement.
The primary strength of Instagram is engagement
In the old Instagram activity analytics, insights consisted of three key metrics:
follower count
website click-through
profile views
In the current Instagram activity analytics, insights are now divided into two subcategories: Interactions and Discovery.
Interactions are where you will see the total actions taken on your profile and posts for the week.
Profile Visits: Profile views could be useful if you are running any campaign trying to get Instagram followers. If more profile views don't turn into more followers, then the people finding your profile don't like it enough to follow you.

Website Clicks: By clicking on the Instagram analytics icon and swiping through the metrics, you'll find the "Website clicks" as the final option. This statistic can provide essential information when determining what changes are successful and which are not for driving traffic to your website.

Location: Adding your location to an online profile is essential, this section shows the number of clicks that users made to access directions to your listed physical place.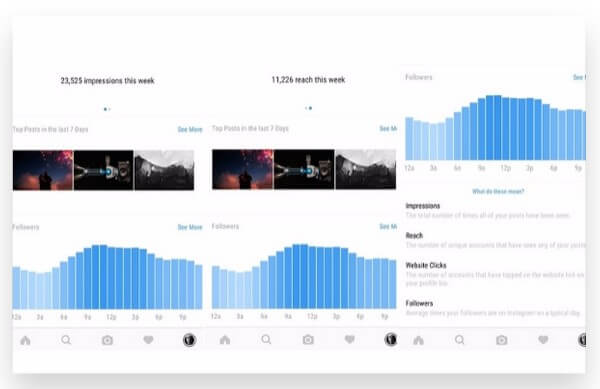 Discovery includes Impressions and Reach. It is the overall metric of your online presence on Instagram and shows how many times you are seen or discovered.
Impressions: This is the total number of times all of your posts for the week have been seen. You can also check the Discovery metric of each individual post, which includes more detailed impressions.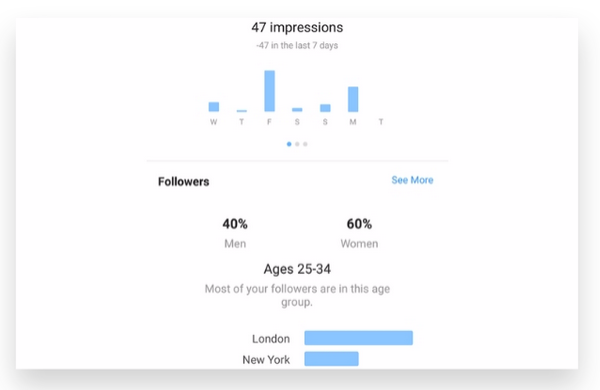 Reach: This is the number of unique accounts that have seen any of your posts within the week.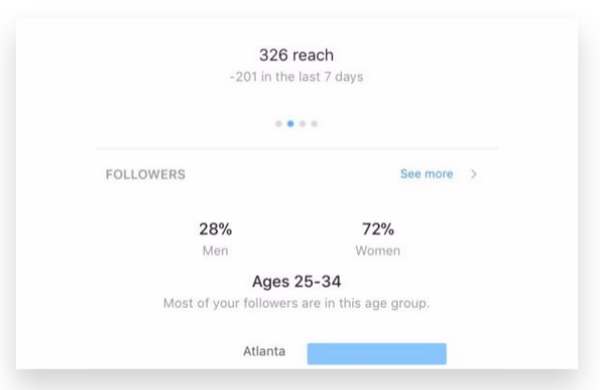 Besides all this, there are the Content Insights also significant. Content Analytics gives you an idea as to how well your content is doing and can be used to determine which types of posts connect best with your audience. This section includes insights for Posts, Stories, and Promotions/Ads.
👉 Continue reading: The Complete List Of Instagram Metrics Every Marketer Needs To Know
If you are using Instagram Stories the metrics you should look at are:
Impressions
Reach
Forward
Back
Exited
Replies
Next story
Live viewers
👉 For more pieces of information about these metrics and what they exactly mean you should continue reading: Instagram Stories Analytics - How To Measure Performance On Instagram Stories
#3. Instagram Analytics by Socialinsider
Now that you're familiar with some of Instagram's most important metrics, I am going to tell you how Socialinsider Instagram Analytics will help you know everything about your posts and also save time in all this process.
Using Instagram analytics tools like Socialinsider you'll understand how your engagement rates evolve every day and what strategy you should adopt for your Instagram account.
You will see your Instagram profile growth over time, historical posts data, content performance and also you'll be able to (multi)compare profiles.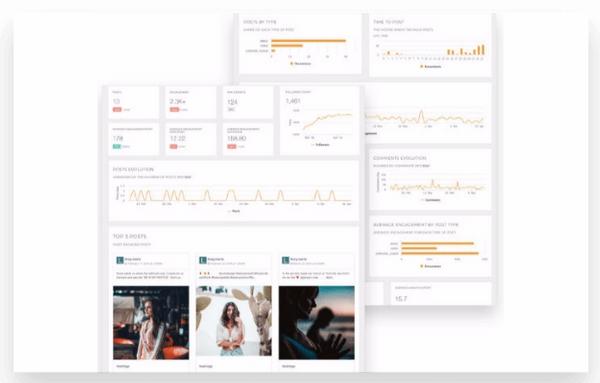 Instagram profile growth over time
Historical posts data
Content Performance
Compare profiles
Final thought
In conclusion, if you want to succeed in using Instagram as your marketing tool, you will have to focus on the above Instagram metrics and choose the right tool.
Start a free Socialinsider trial today and track your Instagram analytics! Report and analyze multiple profiles from one dashboard, quickly evaluate your Instagram performance based on the metrics that matter, understand your hashtags performance and get Stories analytics!
---
Related articles: