Instagram is, by far, the most engaging platform, according to this content study.
With an average engagement rate/post of 2.26%, we can describe this social media platform, the king of engagement, as opposed to Facebook and Twitter, where the average is 0.21% and 0.06%.

These days, Instagram is used by everyone - individuals or brands – people are using this platform to boost conversations and raise engagement.
If you want to do the same, this article is for you!
Learn how to create an Instagram business account, how to get verified, what are the perfect dimensions for a post, and how to increase your brand's visibility using this platform.
I gathered everything you should know about an Instagram business account to build an engaged audience and reach new customers every day!
Let's dive in!
---
Everything You Should Know About Instagram Business Accounts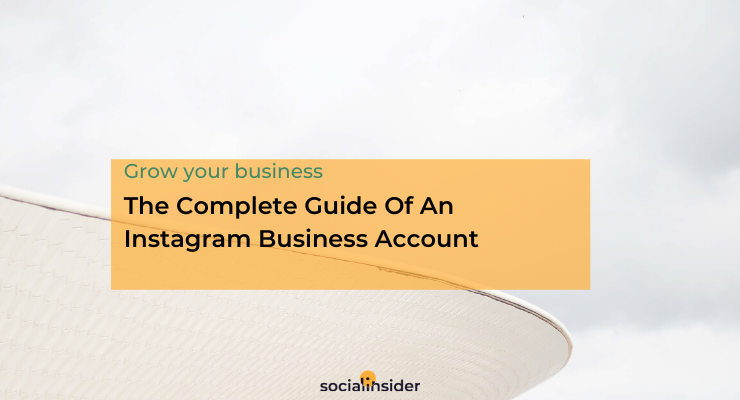 ---
1. Benefits of using an Instagram Business Account
One of the main benefits of a business profile is the ability to add additional contact options. For example, you can add a phone number, and email address, a business category, and even your business's physical location.
Still, an essential benefit of an Instagram business account is the possibility to see the metrics for your profiles.
Access Instagram insights
If you want to access your Instagram account insights you have to follow these steps:
Go to your profile
Tap on the 3 lines from the top write corner
Tap 'Insights'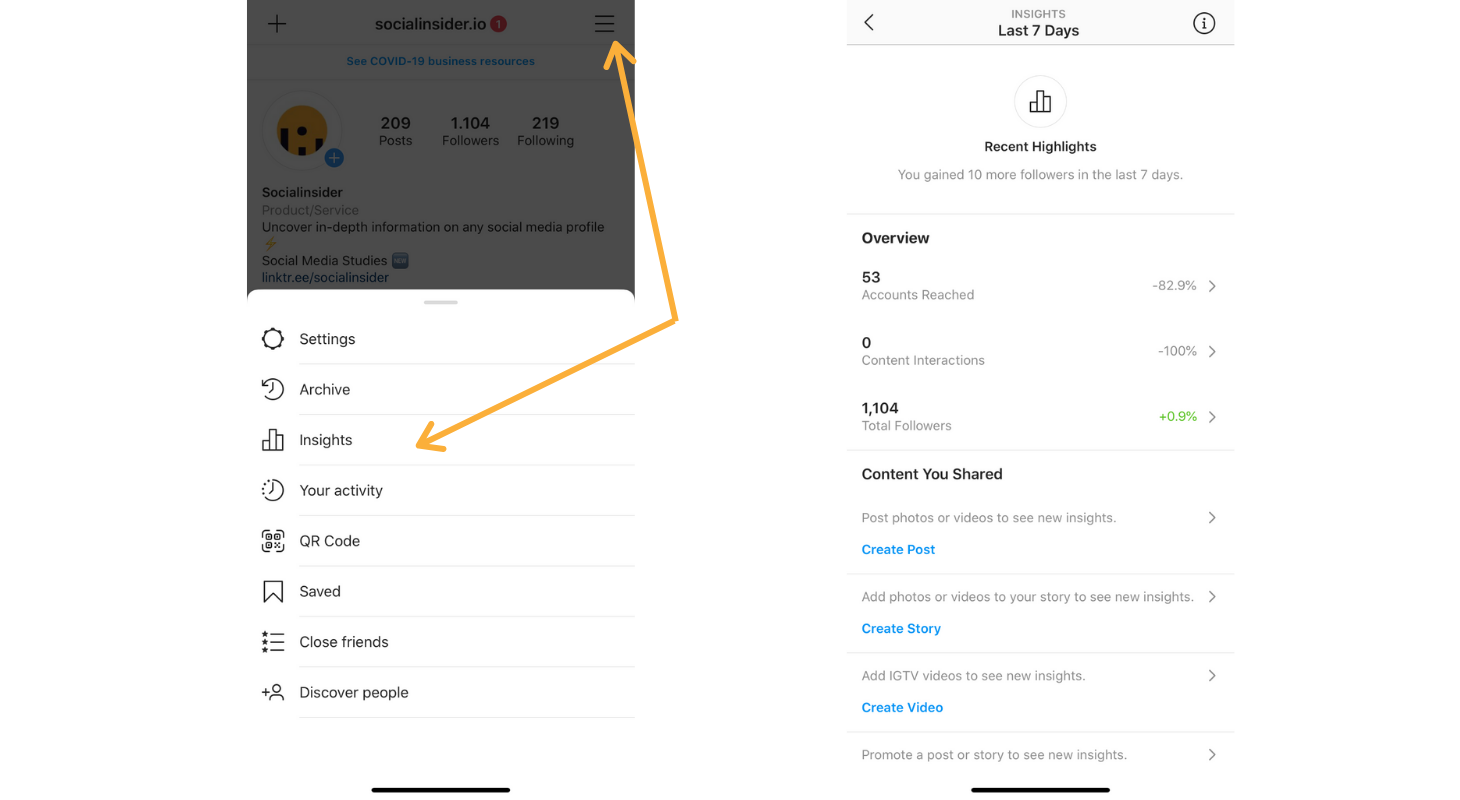 From here, you can learn more about your content, activity, and audience.
If you click on "Content interactions" you'll be able to see how your posts, stories, top stories and top posts.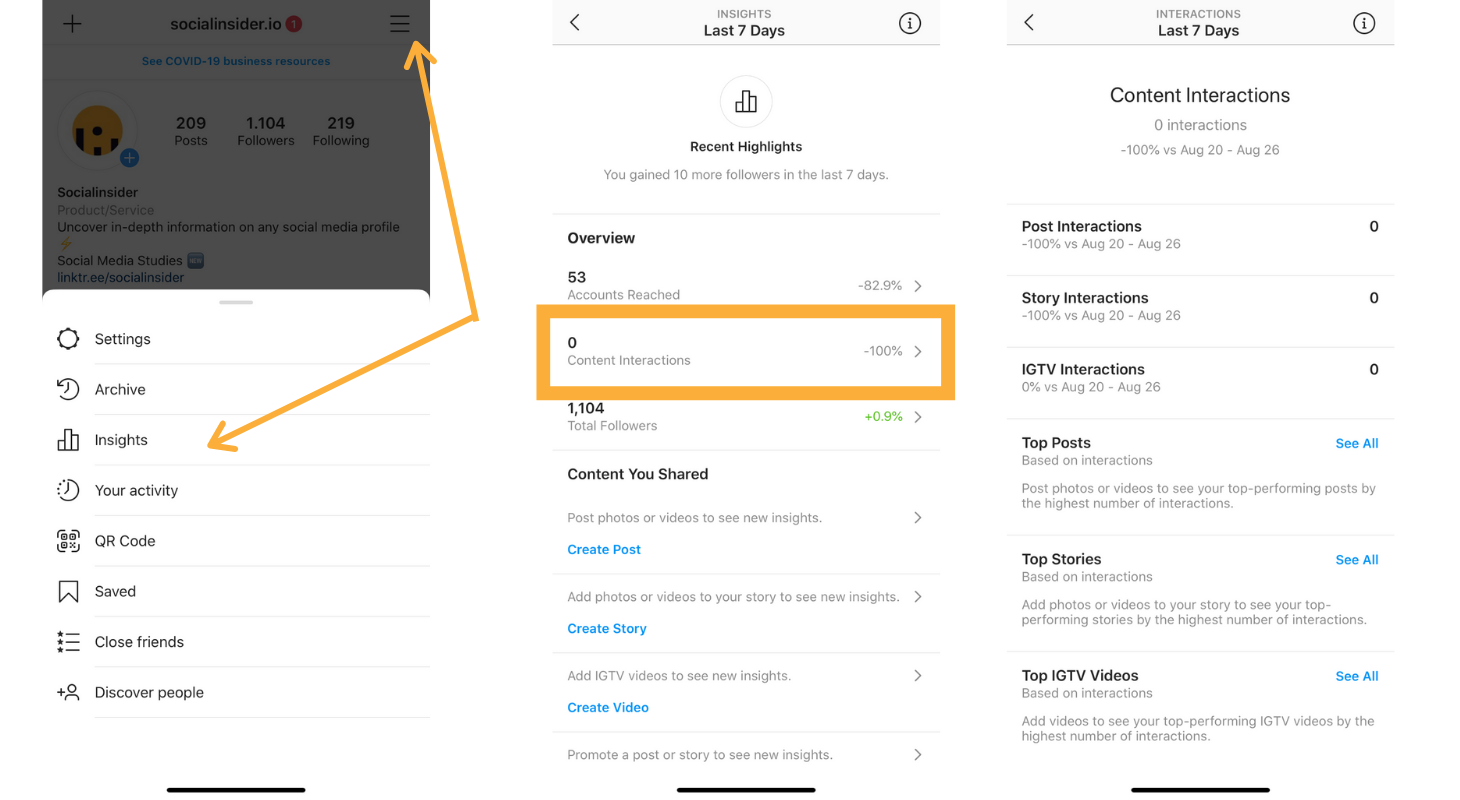 If you want to see how many accounts you reached, you just have to click "Accounts reached" and you'll be able to see: impresions and acccount activity like - profile visits, website taps, email button taps, call button taps.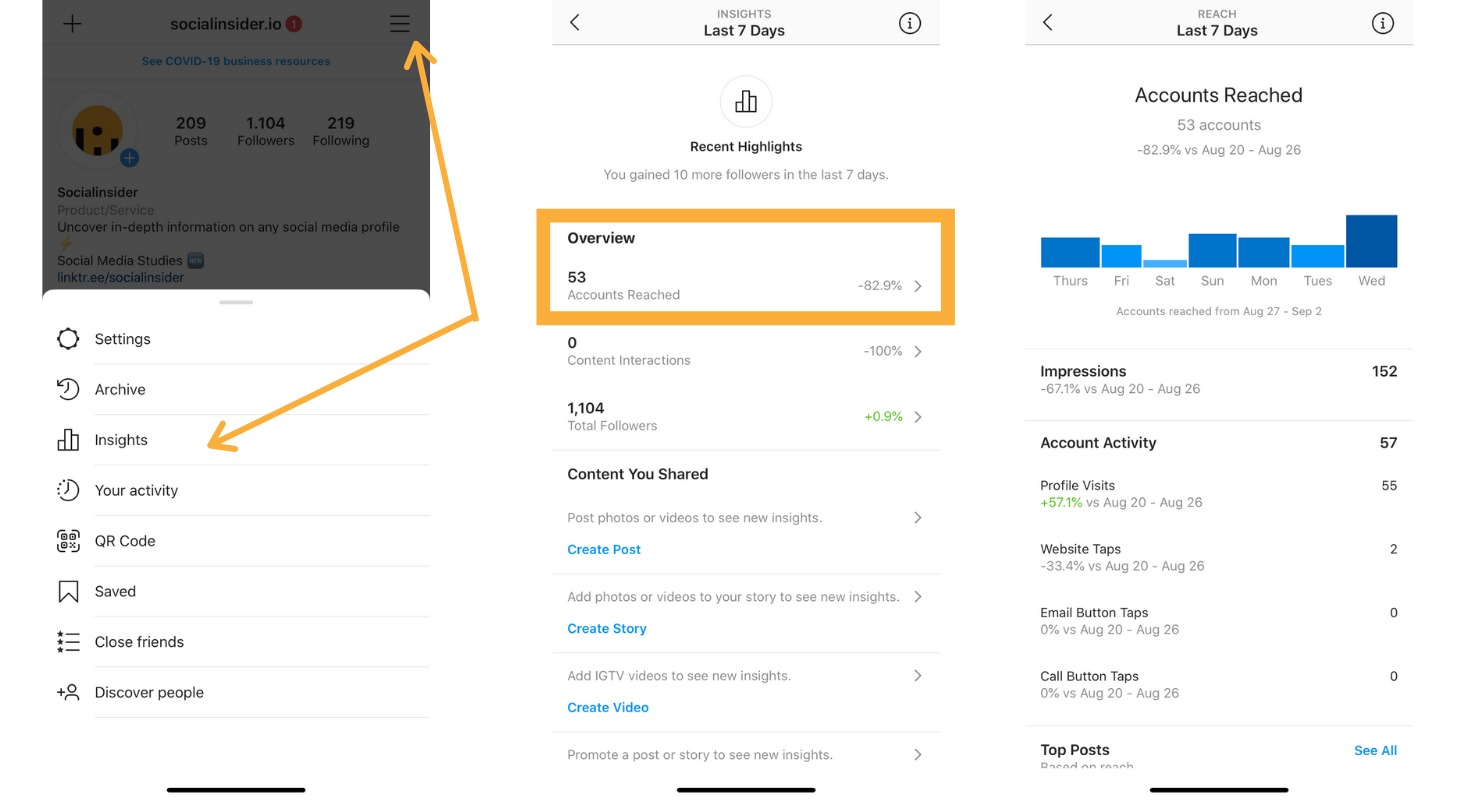 If you want to get more insights about your audience, just click "Total followers" and you will see top locations, age range, gender and most active times by days and hours.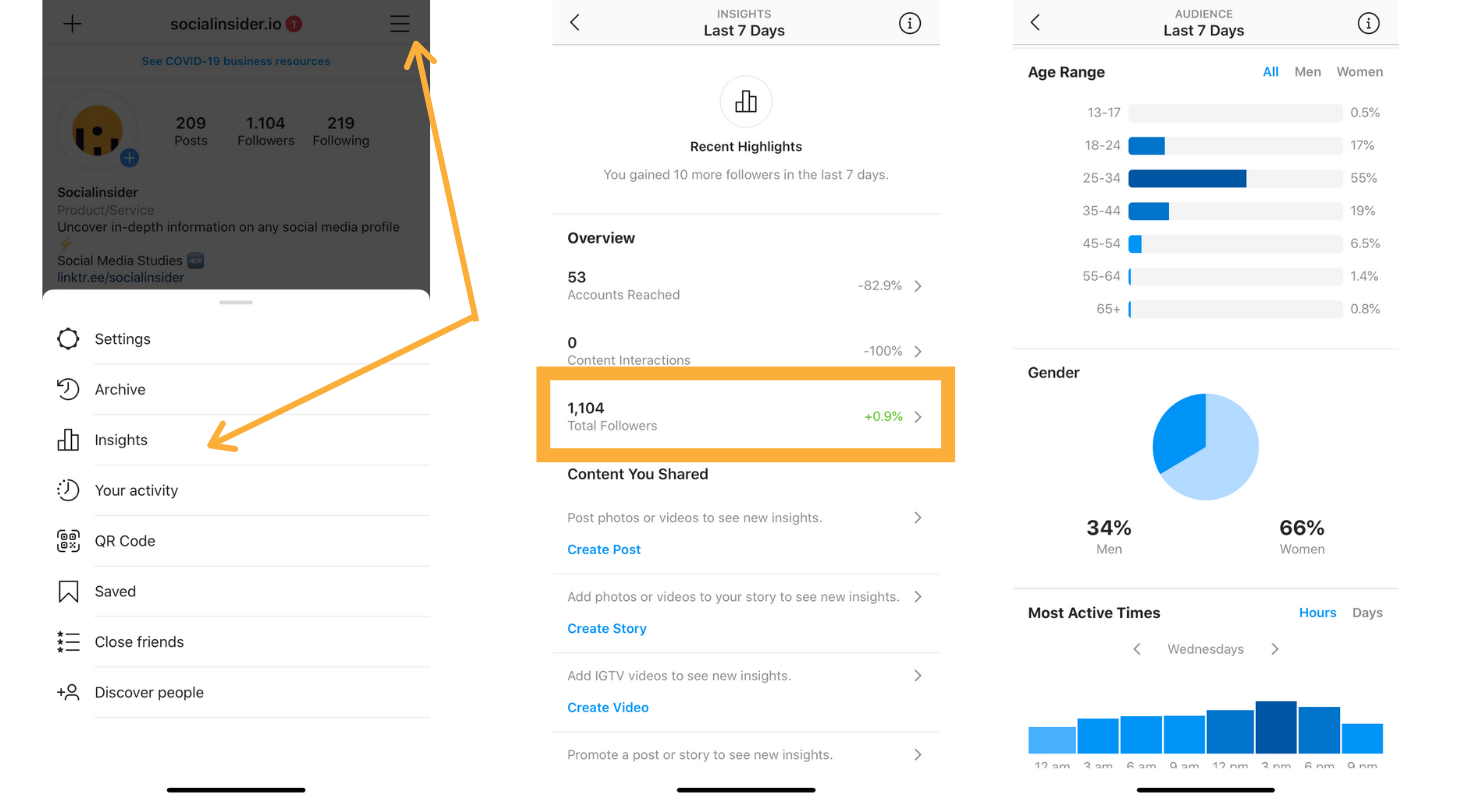 As I said earlier, to have access to all these metrics, you need an Instagram business account. If you don't know how to create one, here's a quick how to:
Create an Instagram business account
Login to your Instagram account and go to settings
Tap 'Account'
Tap 'Switch to Business Profile'
Instagram will prompt you to connect to a Facebook business page (you need to have Admin access to the Facebook page)
Choose a category for your profile/business
Fill out your contact details (make sure you put there all the important information)
Note: You can switch back to your personal account at any time.
When you make this switch you'll lose two features:
The possibility to make your posts private
The possibility to link to multiple Facebook profiles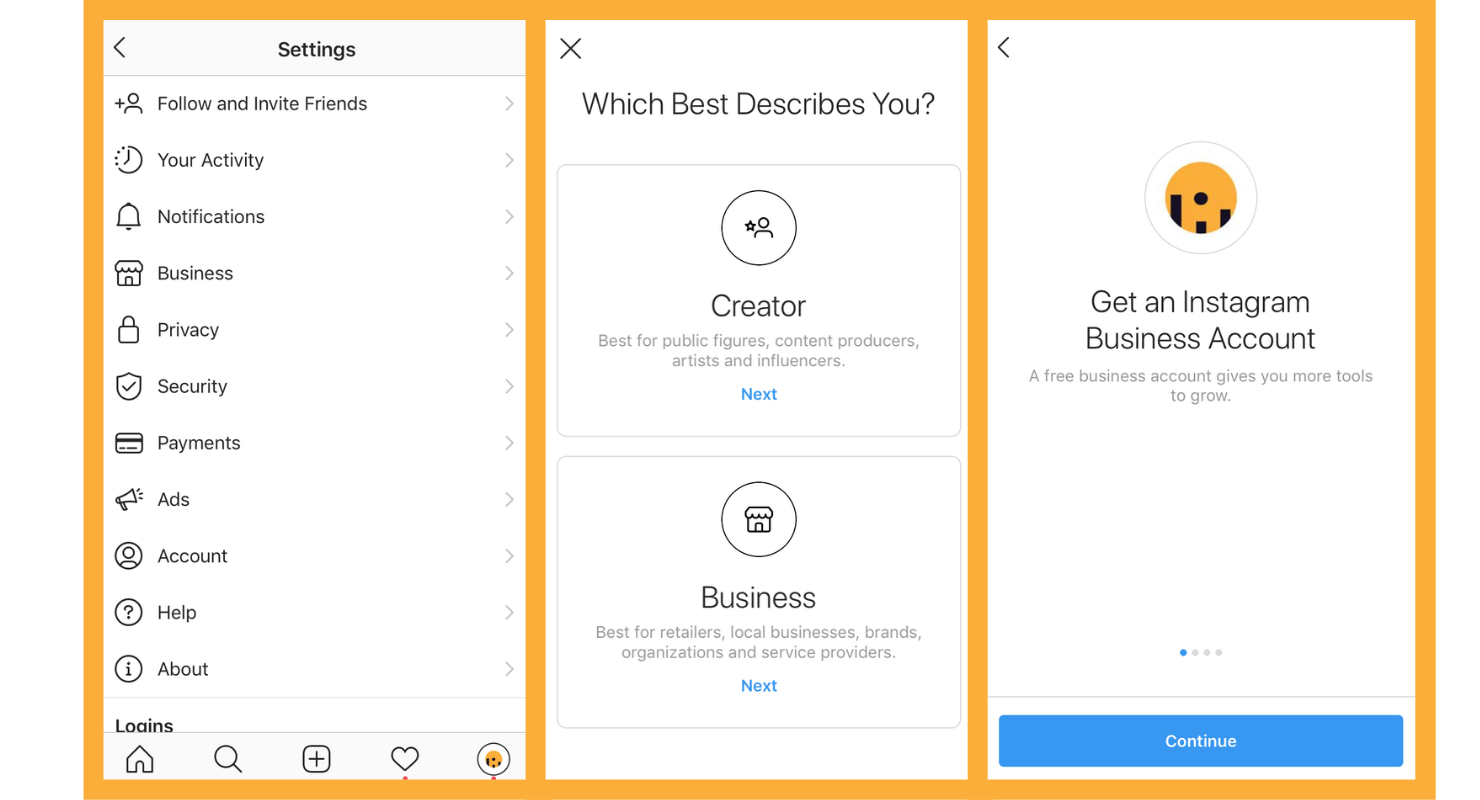 Yes you can access the Instagram metrics using the native app, but using an analytics tool like Socialinsider, you'll be able to get aggregate data, including reports for your accounts or your tops competitors.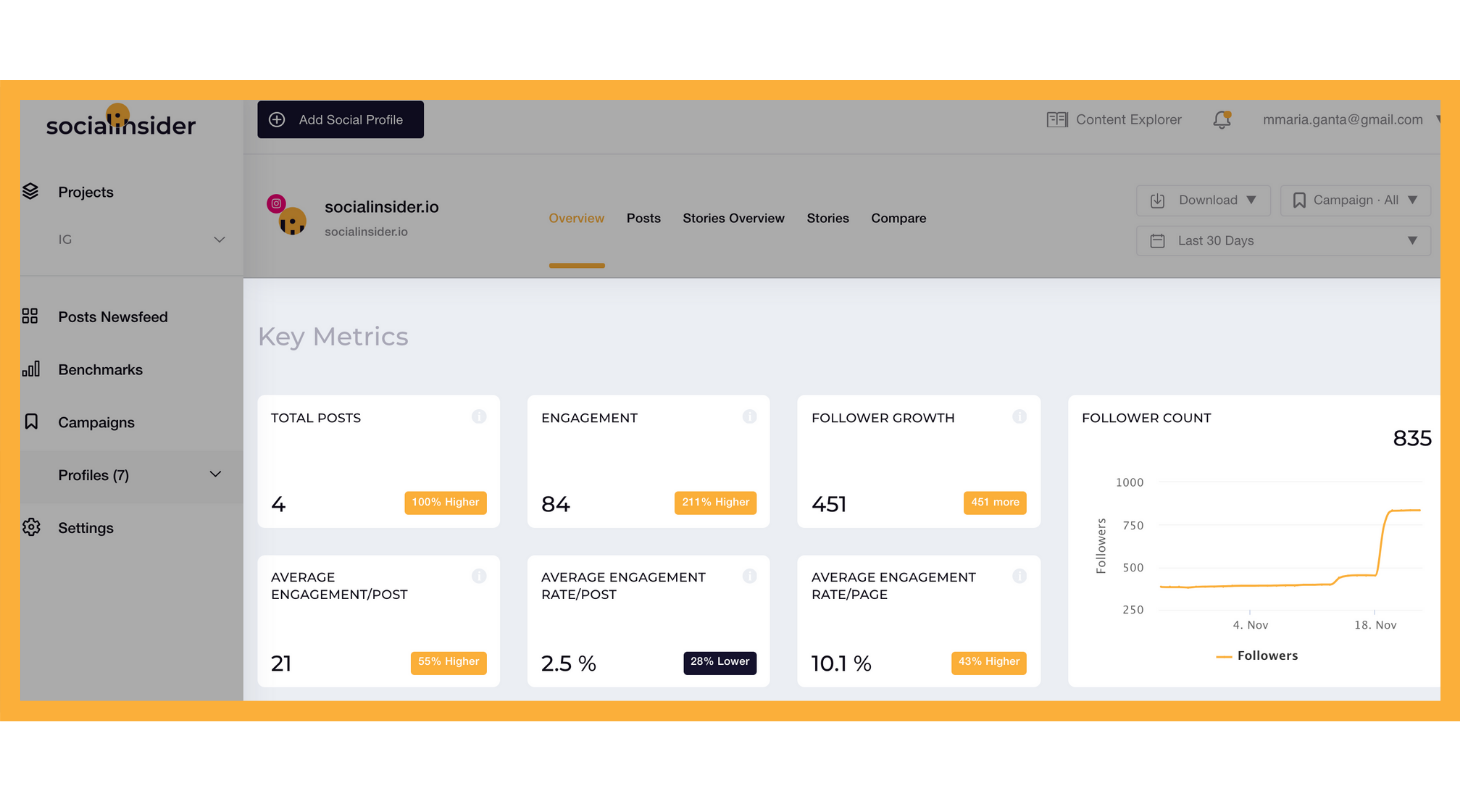 Add links to Instagram Stories
Another important benefit of having a business account is that you can add links to Instagram Stories.
The Instagram Stories feature is used by businesses to intensify their visibility and engagement. Brands are using Instagram Stories to generate user-specific content to interact with their audience, increase their engagement rates, drive traffic, and increase sales.
If you want to add links in Stories, you need to have a verified business account or more than 10k followers.
Getting that blue badge means that you can add links in Stories without being limited by the number of followers.
Discover how to add links to Instagram Stories - even if you don't have 10k followers.
If you want to add a link to your Instagram Story, follow these steps:
Tap the camera icon to begin
Take a photo / video or upload one from your library
Click on the chain icon (a new page will open)
Enter or paste the URL that you want your followers to click
Add a call to action (Adding interactive stickers or .gif may increase the interactions and the retention rates for Stories)
2. How to get verified on Instagram
If you are looking at what profiles do have that blue tick you will see that most of the accounts belong to the brands or celebrities. It is a way to validate the account, so their fans know it is not a false one.
Right now, according to Instagram, all users can now apply for verification in-app.
To be verified, an account must comply with Instagram's Terms of Service and Community Guidelines.
We will review verification requests to confirm the authenticity, uniqueness, completeness and notability of each account. - said Instagram.
To get verified on Instagram, follow these steps:
Open Instagram, and tap on 'Settings'.
Tap on 'Account'
Tap on 'Request Verification'
Complete the required information and attach a photo of your ID. Here you'll find the complete list of IDs Instagram accepts.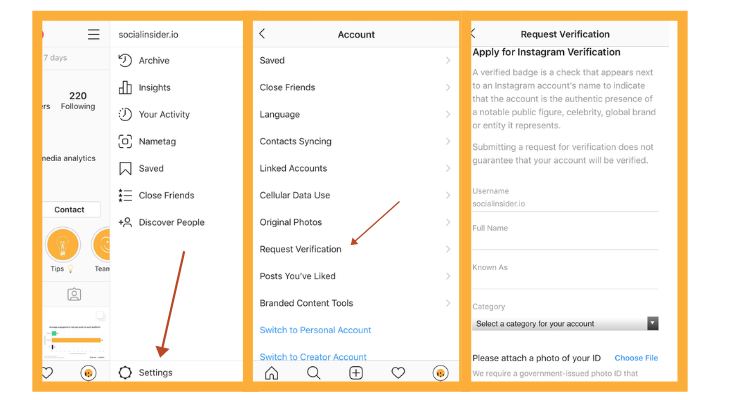 However, Instagram doesn't guarantee that every account you'll get a verified badge and they will never request payment for verification or reach out to ask you to confirm your verification.
Why you should get verified on Instagram
Gain notoriety on parralel platforms
This means you have to be active on all the platforms you own (Facebook, Twitter, Youtube). Post daily, and be aware of the Instagram Analytics, there is where you get all the information you need for your account, so you can get that blue verification tick faster.
Getting verified on Instagram, you can link to your Instagram profile from your official website, Facebook page or Twitter account, and create a consistent brand image.
Increase brand awareness
If people get on your profile and they don't know who you are, they won't follow you, and they can't buy your product or service. Brand awareness happens when someone notices your brand from previously seeing something like your logo, a specific color, a photo or your company name.
This is an essential step because it can help you obtain new customers, retain old ones, and be one step ahead of your competitors.
This is an essential step because it can help you obtain new customers, retain old ones, and be one step ahead of your competitors.
The reason that Instagram verifies chosen accounts is to ensure that they are official accounts belonging to actual public figures, or global brands.
Think outside the box and add personality to your profile.
Tips to create brand awareness:
Be consistent
Use branded hashtags
Partner with other brands in your niche
Provide value with your content
Tell a story
3. Boost your Instagram engagement
If you own a business and you are interested in marketing your ideas and get your product liked and shared, Instagram is the right place to be.
Here are 3 key elements that will help you boost your engagement in 2020!
3 Main things that will help you boost your engagement
Post more carousel posts
Use Instagram Stories
Use emojis
Wondering why carousel? 🤔
Because carousel posts get more likes on Instagram, according to Socialinsider Instagram study.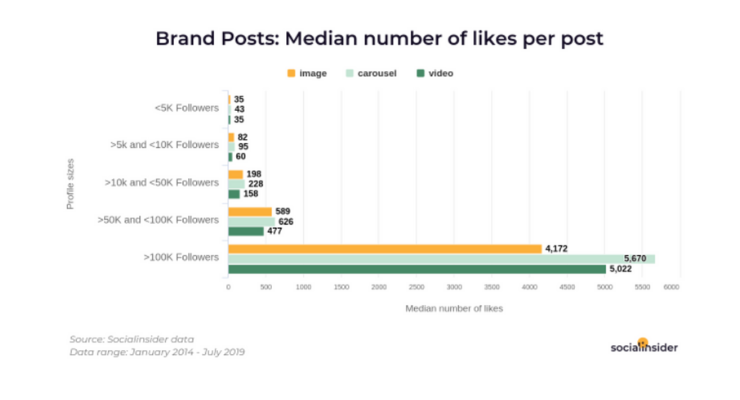 The Instagram Stories feature was launched in August 2016, and now more than 500 million Instagrammers use stories daily.
With the possibility of adding stickers, you can spread your brand's message in a fun and unique way, also reach more people every day.
For example, we are using Stories to promote our free webinars, studies, and new articles. For increasing brand awareness, we are using our brand color for the background.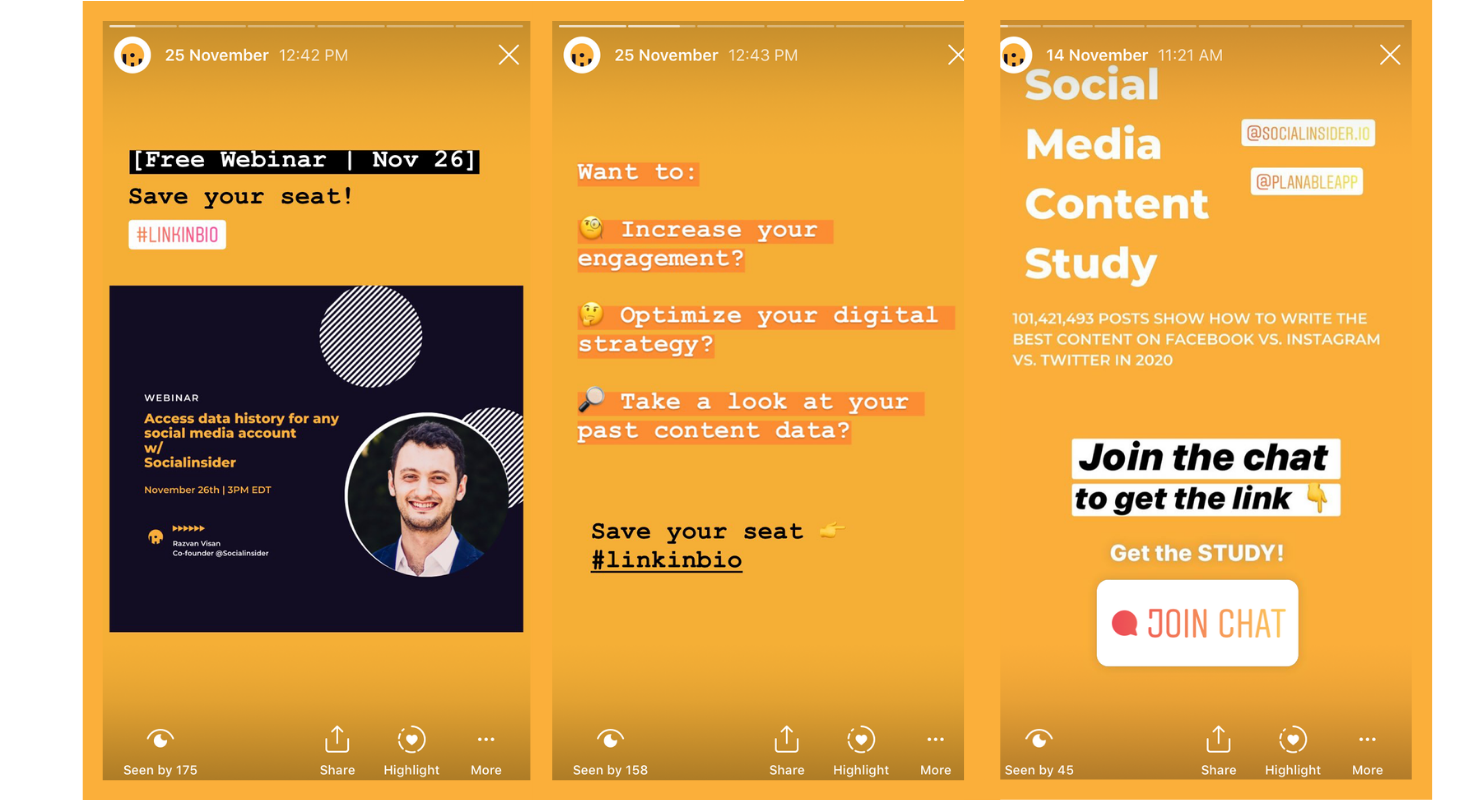 Ready to learn more about this feature and how you can integrate it into your social media strategy? ⇣
Discover how to create outstanding and engaging Instagram Stories 🤩
Do emojis influence engagement on Instagram? 🤔Well, according to this study, YES they do.
Actually the perfect post looks like this: Use over 20 emojis, write short captions of under 10 words, and post albums/ carousels to increase your Instagram engagement.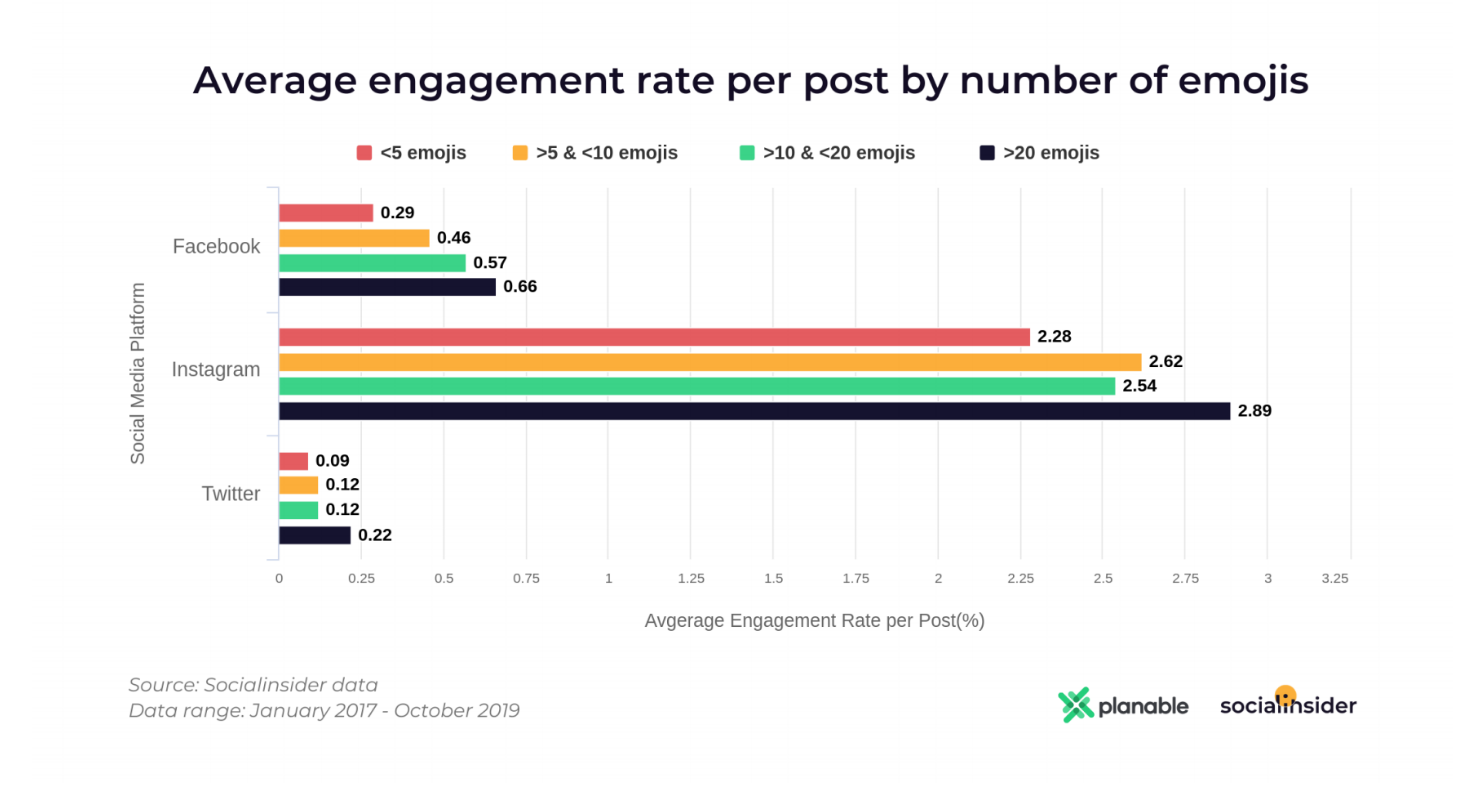 Instagram is all about visuals, so having the right dimensions when posting something is essential. Here's a complete that will help you create the perfect post.
Instagram photo posts:
Landscape 1.91:1 (1080 X608 px)
Square 1:1 (1080 X 1080 px)
Portrait 4:5 (1080 X 1350 px)
Instagram video posts
Instagram supports an aspect ratio of 1.91:1 to 4:5 for all feed videos.
Instagram Stories
Instagram Stories support anything from 1:91:1 to 9:19, but recommends an aspect ratio of 4:5 and 9:16.
IGTV
Vertical videos - maximum : 9:16 aspect ratio / minimum 4:5 aspect ratio
Horizontal videos - maximun 16:9 / minimum 5:4
IGTV cover photo - 1:1.55 (420 X 654 px)
Final thoughts
According to social media studies, Instagram is by far the most engaging platform, so if you want to promote your business, this platform is the perfect place to be.
The purpose of this article is to make you understand the benefits of using this platform and help you create an Instagram marketing strategy for your business in 2020 and beyond.
Make your brand visible! 😉
---
Related articles: