2019 is the year of the new features for Instagram.
Last year, Instagram launched a lot of new features, and one of them is the Questions Striker for Instagram Stories.
This questions sticker has an Ask Me Anything format, and the feature is an excellent opportunity for businesses to get in touch with their followers and start conversations.
In this article, I will show you how brands are using the questions sticker in Stories to generate conversations.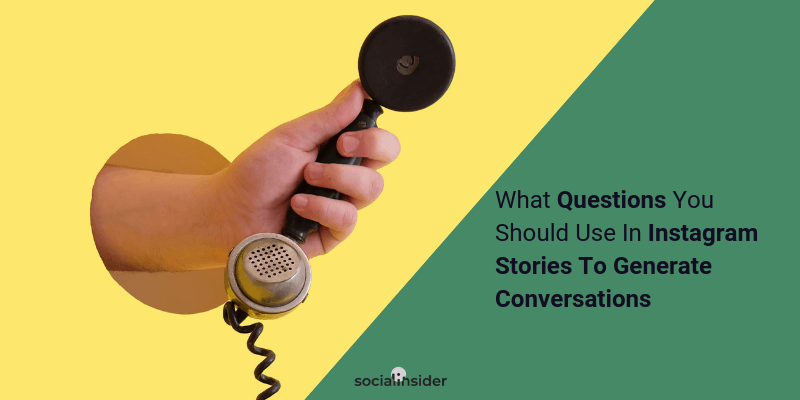 ---
What questions you should use in your Instagram Stories to generate conversions
👉 How to add a questions sticker in your Instagram Stories
👉 Why use the questions sticker in Stories
👉 Questions to ask to generate conversations in Stories
👉 Keep an eye on analytics
#1. How to add a questions sticker in your Instagram Stories
Adding a questions sticker to your Instagram Stories is super easy, here are the exact steps on how to use it:
Start by tapping the sticker button after uploading a photo or video to Instagram Stories.

Select the new question sticker and then type out your idea. For example, you could write, "Attenting to an Instagram marketing meetup… ask me anything!".

Once you've written your prompt, place it wherever you'd like and share it to your story.
After doing this, wait for your questions and start a discussion with your audience.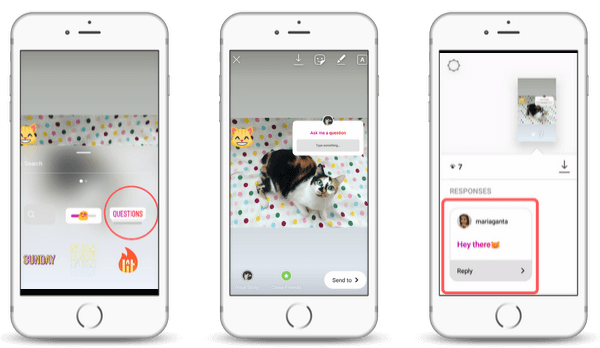 ⭐ Continue reading: How To Maximize The Instagram Questions Sticker Feature
#2. Why use the questions sticker in Stories
Whether you want to collect feedback on your products or gather ideas, the questions sticker offers an entirely new way to engage with your Instagram audience.
You can ask them what's their feedback regarding the new projects you have or what they think about your services.
Also, you can use the stickers announcing the plans you are thinking of doing and let them decide what should be the order. In this way, you will see what your audience needs.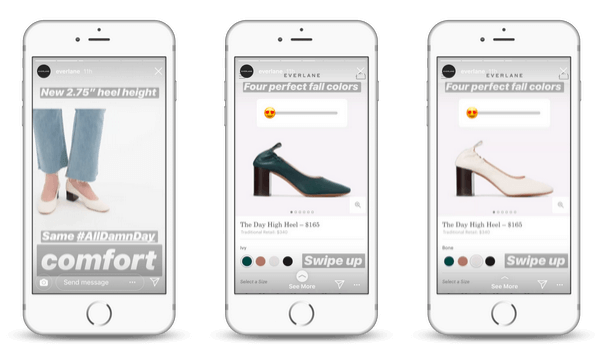 #3. Questions to ask to generate conversations in Stories
You can ask questions according to the niche you are promoting.
For example, if you promote a clothing store, you can ask your followers what their favorite outfits are, or what they are wearing today, even you can ask them what the last item they both from your brand was.
@Asos, for example, is inviting its audience to ask questions about fashion trends, season change editions or outfits.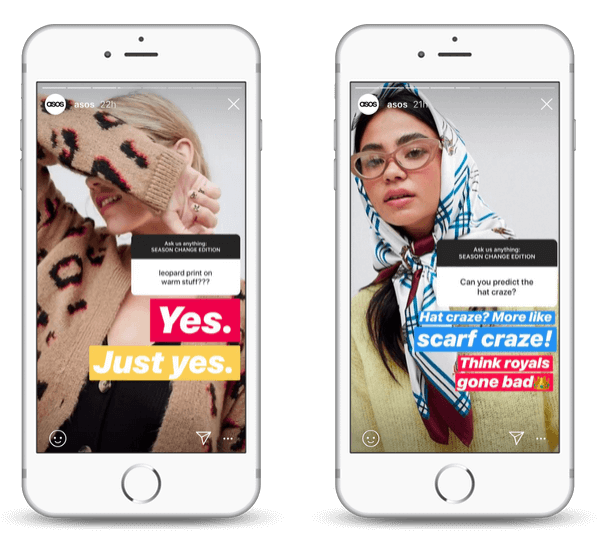 Best questions to ask if you're running a fashion account on Instagram:
What do you wear today: dress or trousers
Tea or coffee
What's favorite movie, music, color, season
What do you prefer: going out or staying in?
Beach or mountains
What do prefer: flats or heels?
Wat do you wear: sunglasses, hats?
If you have a travel account, you can also use the questions sticker to be more close with your followers and generate conversions.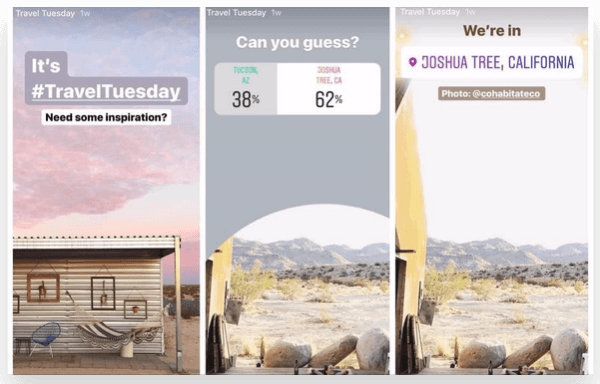 You can upload a picture with a place and ask them where they think you are, or where they want you to go or can just let them put you a question. You may find out interesting things about your audience on Instagram.
Best questions to ask if you have a travel account:
Beach or mountains
Where do you want to go next
Favorite holiday
Favorite food or sweet or drink
Your dream vacation spot
The good, the bad and the ugly about (specific) destinations
Favorite book or author
Questions to ask if you have a food account:
Breakfast: yay or nay
Going out or cooking
Places you want to visit
What's your type of food: Japanese, Chinese, Indian, Italian, International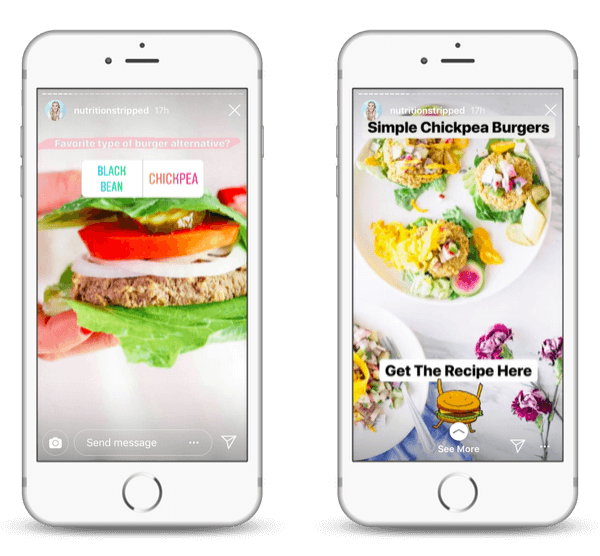 #4. Keep an eye on Stories analytics
If you're going all in on Instagram Stories, understanding the Stories analytics is mandatory for your marketing performance.
Measuring the key performance metrics allows you to analyze the Stories that drive most engagement, tackle pain points, increase brand awareness as well as segment your audience to deliver the right message to the right people.
If you want to have a precise analysis of your Instagram Stories, it is crucial to post a sequence of stories then access the Instagram analytics to note the type of stories that are most interesting to your audience.
⭐ Continue reading: Instagram Stories Analytics - How To Measure Performance On Instagram Stories
Final thoughts
Leave a comment if you already used the Instagram Question Sticker option and let us know what questions do you use.
📷 by @lenneek
Get Stories insights with Socialinsider! Increase your Stories reach and engagement, and understand what to post more and how often.
---
Related articles: