Be A Storyteller – Make Instagram Stories Part Of Your Business Strategy
These days Instagram has over 800 million monthly active users, and with this app, you can easily promote products, tools or anything you want to share with others by simply using the visual focus.
When I say visual, I refer to photos, videos and starting from 2016 Instagram Stories.
Instagram Stories can be described as a feature that lets you share an instant moment, but all the photos and videos will disappear after 24 hours unless you add it as a highlight. You have 10 to 15 seconds to show up to millions of people your product or service and how you stand out in a fast moving, super competitive social stream.
Creating stories can be a fun activity with a lot of benefits for your business. You can share as much as you want throughout the day — with as much creativity as you want. Also it's a straightforward process.
How to create an Instagram Story
All you have to do is to follow these five steps:
Tap the camera button icon in the top left-hand corner of the screen to access the Instagram Stories camera.

You'll have the option to take a photo, or tap and hold to record a video. To choose a photo from your phone's library or gallery, swipe up anywhere on the screen. Plus, you'll have these options:
Go live
Tap to write
Take a normal picture
Boomerang
Focus on a person face
Superzoom - create dramatic videos
Rewind - Play videos in reverse
Hands-free - take a video without having to tap and hold.
Stop motion - Make a video using a series of individual photos.
Once you've captured a photo, video, or Boomerang, you can use Instagram Stories' editing features—to draw, add text or a sticker to your photo or video.

Tap Undo to remove a drawing effect or Done to save it.

If you're not happy with your post, hold and drag elements you'd like to get rid of into the trashcan icon at the bottom of the screen or tap the X icon in the upper left-hand corner to delete the entire post.
In this article, we will talk about why you should use Instagram Stories as a part of your business strategy.
8 reasons why brands are using Instagram Stories
1. Interact with your audience
With Istagram Stories, you can either interact with your audience or reach a new one.
Even if your stories last for 24 hours, the advantage is that not only those who follow you will be able to see them, that means Instagram stories are discoverable, and people who don't follow you can see your posts too. This can be a great opportunity to reach a new audience and express your ideas more uniquely.
Also you can play a little with this opportunity and share exclusive product details, or ask your followers questions.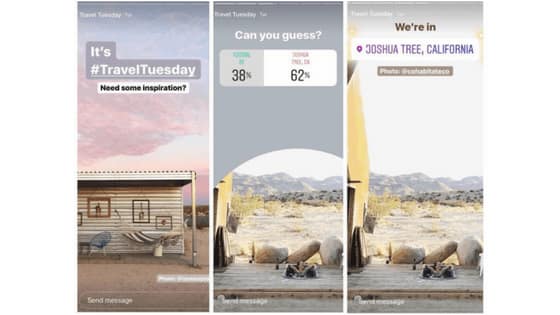 Once you hit 10k followers with an Instagram Business account, you get access to swipe-up links, which makes it even easier to drive traffic to your site.
All you have to do is to be creative, use an aesthetic photo/video with a significant message and don't forget one important thing: through your story, you send a message :)
2. Repurpose your blog content
Repurpose content will strengthen your brand's reputation and also encourage your audience to convert. Also increases your chances to be heard. If you have a piece of content that did well on another platform you can recreate the content and share it with your Instagram Story. Make some really good photos and tell your business story through them.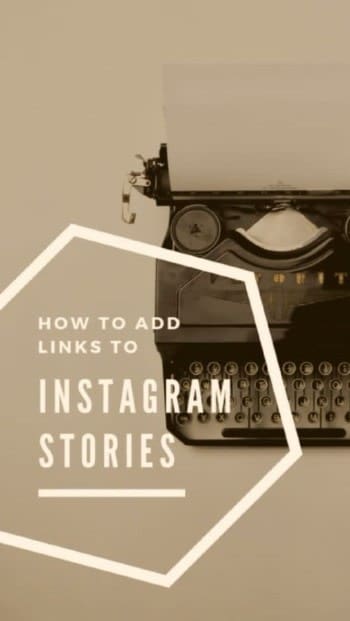 3. Maintain visibility
As you know the stories of users that you follow appear at the top of your feed with a colorful red ring to indicate that there is a New Story published. The same happens when you publish something, and if your current story is over because the 24h have passed, now it's time for a new one. You need to be visible.


4. Transparency
Try showing some behind-the-scenes videos to give a taste of the people behind your products and their personalities. Make a video of you and your team while you are working, or take a photo during your break, try to make your customers part of your everyday moments.
5. Use real-time marketing
Instagram Stories encourages the use of real-time marketing - create an Instagram strategy focused on current, relevant content and immediate feedback from customers. Posting live during an event or sale can encourage more people to attend.
6. Stay top of mind
Instagram stories feature was launched in August 2016, and this feature made a significant impression on Instagrammers where more than 300 million accounts are using Instagram Stories, "one-third of the most viewed stories come from businesses, and one in five stories gets a direct message from its viewers." - according to Instagram internal data.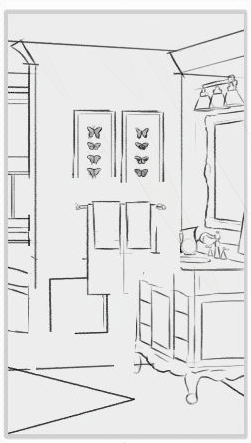 7. Run Instagram Stories Ads
In March 2017, Instagram released the Instagram Story ads feature to all business accounts. This option lets your business use targeting and reach capabilities that make your ads personally relevant to the people you want to reach.
You can use Ads Manager, Creative Hub or the API to run ads on Instagram Stories.
With the Ads Manager, you can follow these 8 steps to create Instagram Stories Ads:
Go to Ads Manager.
Click Create.
Select the Reach, Video views, Conversions, App installs, Lead Generation or Traffic objective.
In the Ad Set section, click Placements.
Select the Edit Placements, then select the Instagram placement.
Click Stories.
Follow the rest of the steps to continue building your ad campaign.
Click Confirm to publish your changes when it's done.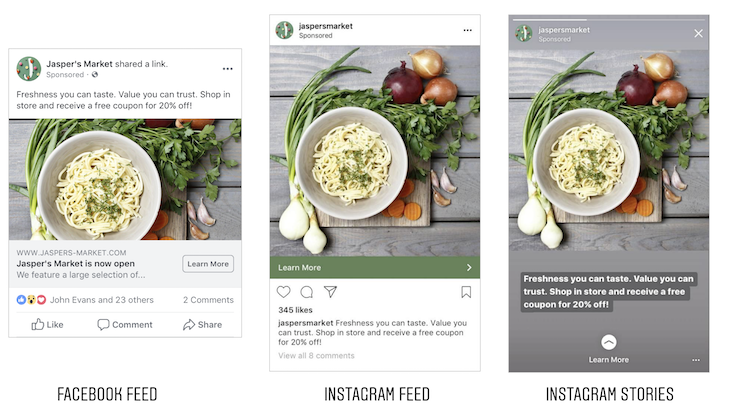 8. Increase your engagement rates
The new Instagram algorithm update prioritizes the accounts that post stories. The more you post stories on Instagram, the more your posts will show up in the feed.

Final thoughts
Be a storyteller, tell stories about your product and services, share your ideas with the community, discuss blog posts, add tutorials on how to solve problems or everything you want to share with others.
Instagram enables you to show off your ideas in a creative way. Document your journey with Stories to make your brand approachable.
P.S. Can we send you an email?
Once a week or so we send an email with our best content. No sales pitches, no bullshit, and one-click unsubscribe: