Wondering if your competitors have better Twitter profiles? Socialinsider gives you Twitter Analytics and Reports, plus you can compare your Twitter performance against top competitors.
First off, we're launching the publicity available Twitter Analytics feature where brands could get access to their competitors' tweets, track key metrics and (multi) compare profiles side by side.
No matter the type or the niche of the business you have, you should know that you have a tool to measure your Twitter impact. To save time and energy, Socialinsider gives you all the Twitter metrics, so we came with a new feature that is meant to help you - Twitter Analytics.
Say hello to the Twitter Analytics tool 🎉
👉 Get access to your competitors' tweets
👉 Take your Twitter content to the next level
👉 See how engagement evolves for any Twitter profile
👉 Compare profiles (coming soon)
After its appearance, Twitter rapidly gained worldwide popularity and today has 335 million active users according to Statistica.
With the Twitter's bot purge, agencies embraced this transparency to how big someone's community is based on who's actually using Twitter since these accounts were flagged as potential spam or inactive.
'Twitter's update is part of its new commitment to make conversation healthier on the platform.
It also comes in the wake of increased pressure from regulators in the wake of Russian interference in 2016 election and after Unilever CMO Keith Weed and other marketers at this year's Cannes Lions festival spoke out against fake followers, bots and other fraudulent practices in influencer marketing.' - noted Digiday.
So which profiles have been most impacted by Twitter's new action? With this new feature, now you can research this kind of impact and apply the key learnings to your account.
#1. Get access to your competitors' tweets
Let's say you have a business, but you don't know how to promote yourself to get to the top, to be seen, or you want to be better than your competitors.
With the historical tweet data option, you get access to your competitors' tweets (great right?), you can see what they have posted since the day the profile was created, and you also can discover how their past campaigns look like.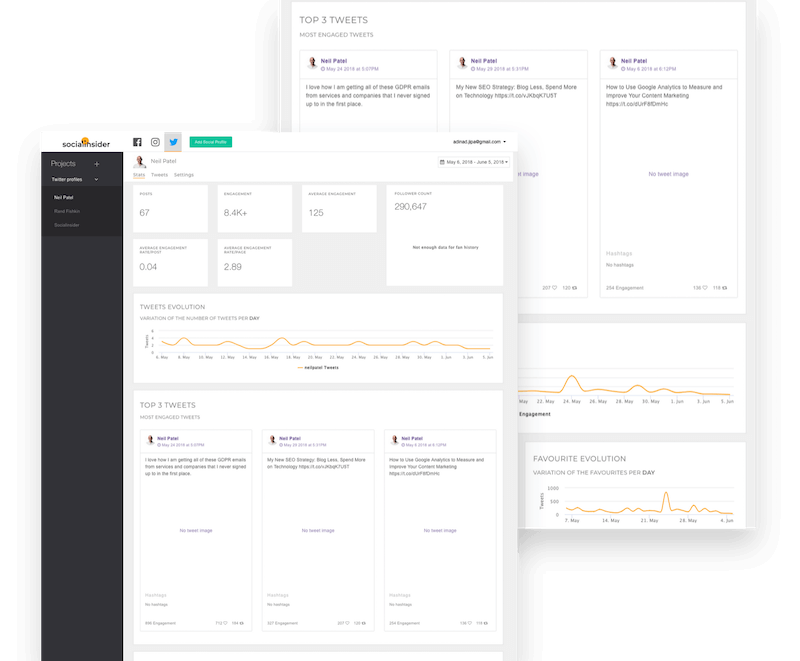 #2. Take your Twitter content strategy to the next level
With a limit of 280 characters, you can post anything you want on your Twitter account. From news related to your business, personal opinions about different topics, pictures or videos.
Level up your content on Twitter, see what type of content your competitors are publishing on their Twitter accounts, when they post and what engages the most on their profiles.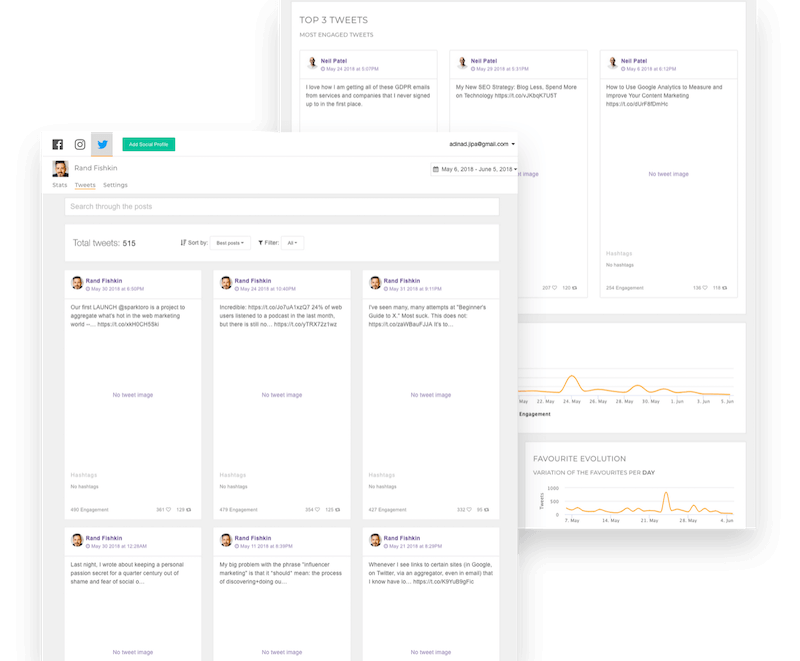 #3. See how engagement evolves for any Twitter profile
With the engagement reports, you can see how much engagement your competitors get, understand when and what they post and use all that information to grow your account engagement.
#4. Compare Profiles (coming soon)
To optimize your social media performance, you should not only look at your own page's performance but also keep an eye open at how your competitors are performing on social media.
Being able to compare Twitter profiles you'll get the chance to see how your Twitter efforts compare to those of your competitors.
Please note that this feature will be available this fall.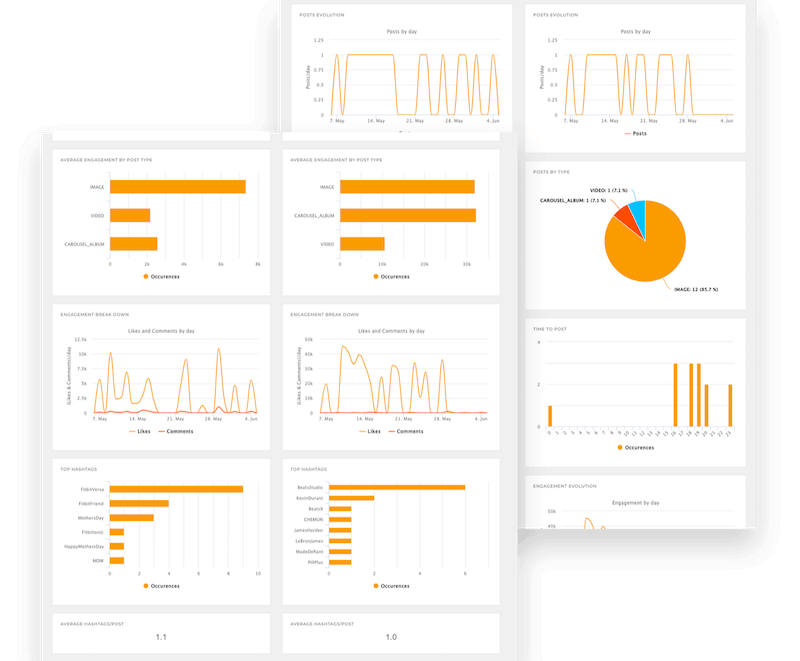 Final thought
At Socialinsider, we believe that clients hire agencies to come up with new ideas and manage their budget efficiently. Social media managers should have adaptable (and affordable) tools to track their campaigns and study the competitors.
Happy to see Twitter analytics tool released, and more options will be available soon.
In the meantime, we would love to hear more from you about what you're building, what platform features would make your reporting more easier. Join the conversion in the comments.
📷 by @richard_bagan
Start a free Socialinsider trial today and track your competitors on Twitter! Get access to your competitors' tweets, measure your engagement rates on Twitter and understand how to optimize your content.
---
Related articles: