In the world of metrics, likes are easy to come by and not worth much in the long run. Likes, as well as to some extent, impressions, cost per thousand, page views, and even followers, are vanity metrics that look good on paper but don't mean much to your business.
Unfortunately, many marketers and managers love vanity metrics.
A study found that more than 36% of chief financial officers believe chief marketing officers rely too much on vanity metrics and aren't measuring what matters.
Take a look at this chart.
Most popular social networks worldwide by active users (October 2018) prepared by Statista using data from the Global Web Index panel gives a clear picture of the number of active users (in millions) with Facebook ruling supreme.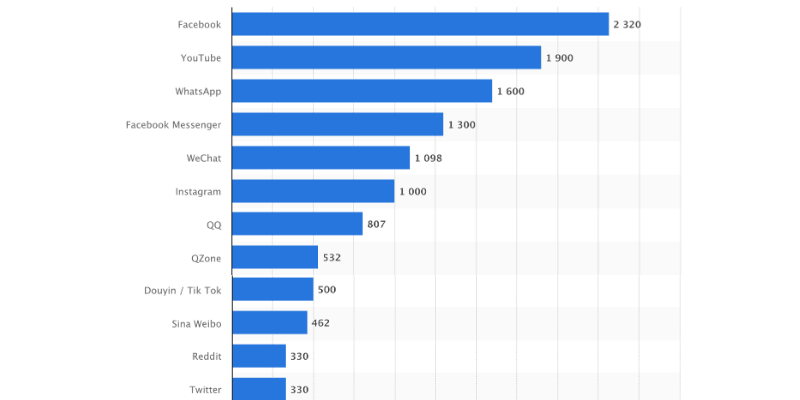 Face it, likes are the lowest form of social media activity. How much effort does it take to hit the "like" button? A like doesn't mean the consumer wants to engage with you, wants to buy from you, or wants to talk you up to their friends. Did they take any action beyond that "thumbs up"?
Cost per thousand (CPM) and impressions don't bring a lot to the table, either. Impressions are simply the number of times your content was displayed. It doesn't mean it was clicked on or even seen; it was presented. CPM, which is how much it costs for 1,000 impressions, means you paid for a bunch of impressions that may or may not have been seen.
So, which social media metrics matter?
You should know that without a precise goal, most metrics are vanity metrics because you have no idea how you're stacking up unless you have a goal in mind.
Continue reading this article and find out 20 social media metrics that matter in 2019.
---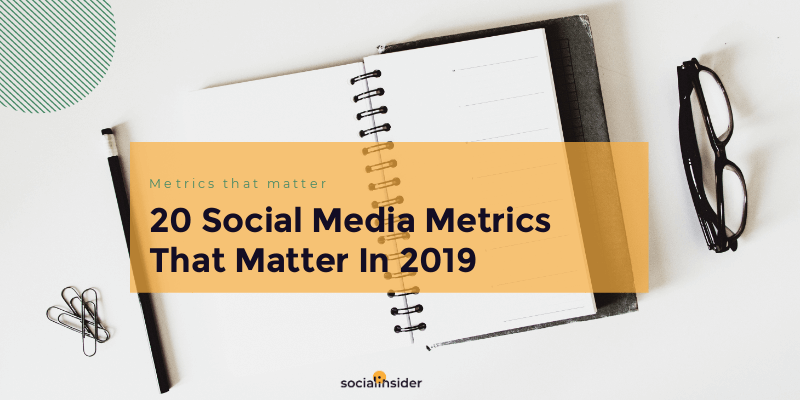 Which social media metric matter?
👉 General Social Media Metrics
👉 Channel-specific Metrics
---
👉 General Social Media Metrics
Some metrics are common to most social media channels. Consider looking at these on your next report:
Growing your followers is good. What's more important is who your followers are. If you sell roses and most of your followers don't like flowers, having more followers isn't helpful.
Take a look at your Facebook Insights, Twitter Analytics, or Instagram Audiences.
Depending on the network, you can learn age, income, interests, social habits (such as time of day they are active), profession and more.
Ask yourself: Does this audience match up with what I'm trying to accomplish? If not, it might be time to take a new look at your content.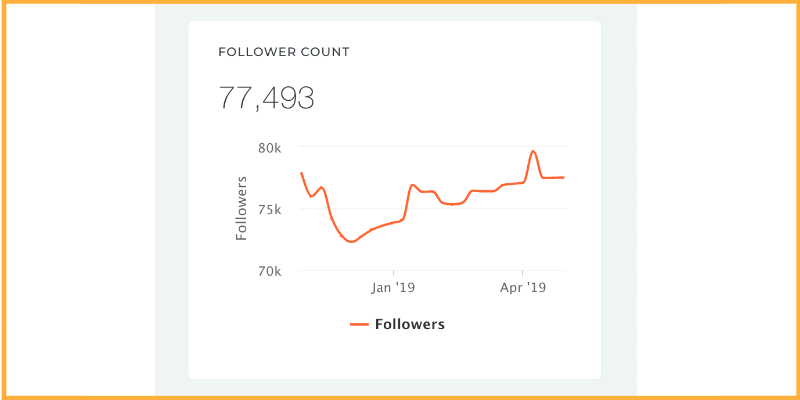 The number of people who interact with your content. For Facebook, for instance, engagement consists of clicks, comments, and shares. These activities go beyond the like; they show more thought, effort and connection with a brand.
A high engagement rate means people like what you're posting.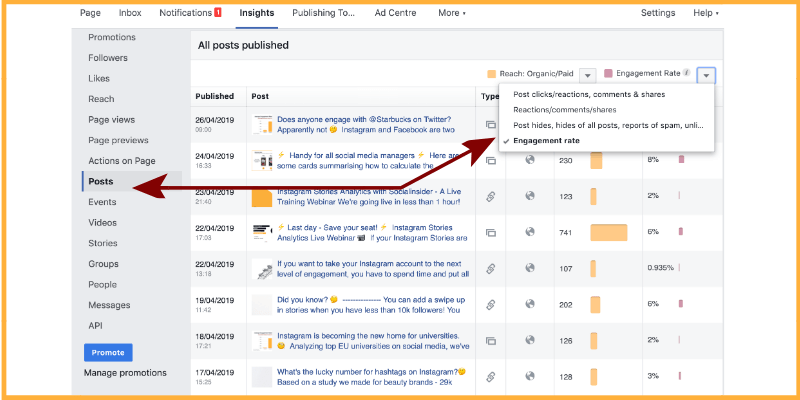 To check your engagement on Facebook:
Open Insights for your Facebook Page.
Select Posts.
Click on the header to see a list of All Posts Published.
Use the drop-down menu on the right and choose Engagement Rate.
Using an analytics tool like Socialinsider you can keep track on your engagement reports for your business and understand how your brand performs on Instagram.
Talking about Instagram, tracking engagement involves comments, likes, and shares done on your account.
Take Nike for example, they use Instagram as a support channel for sales and brand awareness.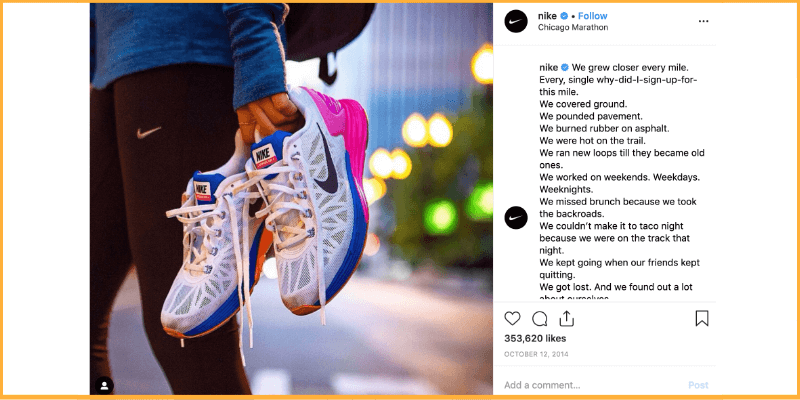 Also known as "social referral," this shows how many people went to your website from your social media content.
After all, the hub of your marketing and your lead machine is your website, if your social content gets people interested enough to go to your website, you're doing something right.
4. CTR or Click-Through Rate
CTR takes the number of clicks a post gets and divides it by the number of impressions. A low CTR means you have a high number of impressions and a low number of clicks – and that your content isn't resonating with the audience.
You define what a conversion is. At the middle of the funnel, it might be a request for information; at the end of the funnel, it's probably a sale. How much of the social activity generated a conversion? If your social activity isn't generating any conversions, it's time to tweak your messaging.
6. Cost per conversion or cost per acquisition
When all is said and done, how much did it cost to get that conversion? Take all the costs of the social media campaign and divide it by the number of conversions you got.
If you spend $1,000 and got two conversions, your cost per conversion is $500. If your profit is $300, you have some work to do.
👉 Channel-specific metrics
1. Facebook metrics
7. People Talking About This
The number of unique people taking direct actions such as likes, shares, and comments. (Okay, so here likes is not a vanity metric, but only because it is considered in conjunction with shares and comments).
2. Instagram metrics
8. Discovery
Shows how people found your post and where they came from (such as hashtag, profile, etc.) It also includes the Next Story metric, which tells you how many people swiped past your story to another Instagram account's stories – it's an indication of how compelling people find your stories.

9. Saves
The number of saves for your post. In other words, people liked your post and saved it. This tells you how many.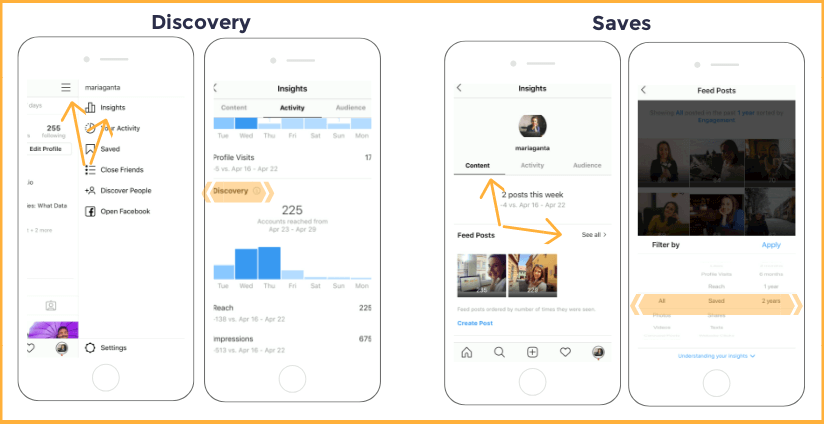 3. Twitter metrics
According to Statista, these are the leading countries based on the number of Twitter users as of April 2019.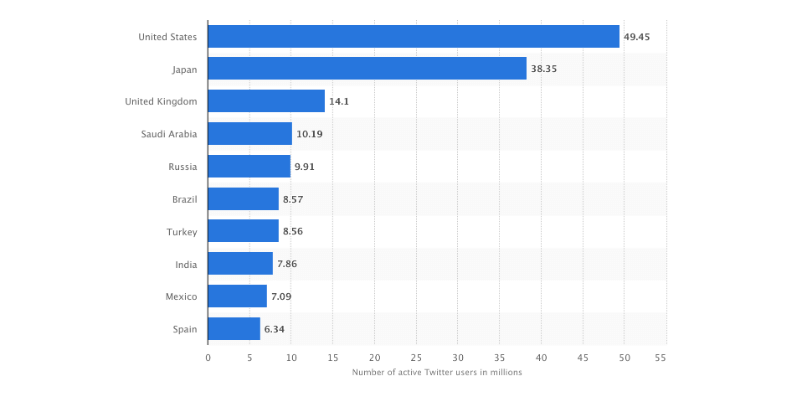 Here are two Twitter channel-specific metrics you should track in 2019.
10. Hashtag performance
Stick to a few hashtags specific to what you do (including branded hashtags) and see how they perform. Seeing how they resonate with people will help you plan your content and use the hashtag most likely to draw notice.

11. Mentions
When people mention you, be sure to keep an eye on who they are. Are they an influencer with many followers? If so, your brand has likely been amplified to many other people than you'd typically reach. Engage with the brand that mentioned you and builds a relationship.
Every time your username is tagged on Twitter with the @ symbol, it works its way to your mentions folder (which is located under the Connect tab).
4. Youtube metrics
With more than 1.9 billion monthly active logged-in users, here are three channel-specific metrics you should track on Youtube in 2019.
12. Watch time
The total number of minutes people have viewed your video. The more watch time your video has, the higher it ranks in search results because YouTube's algorithm assumes it's more engaging than other videos.

13. Percent Viewed
How far into the video did the viewer go? This tells you whether your video can hold peoples' attention.

14. Watch Duration
This measures how well your video engages viewers. It's determined by total watch time of a video divided by the total number of video plays (including replays).
5. LinkedIn metrics
Did you know that LinkedIn is the most-used social media platform amongst Fortune 500 companies?
15. Companies to Track
Shows how other companies similar to yours compare with your LinkedIn profile.
6. Snapchat metrics
16. Screenshots
Snapchat tracks engagement with screenshots, which shows you how many people took screenshots of your content. It's analogous to likes, comments, and shares of other networks.

17. Geofilter analytics
Allows you to track the effectiveness of your geofilters. Geofilters are similar to regular Snapchat filters, but they are only available when you're in a particular location.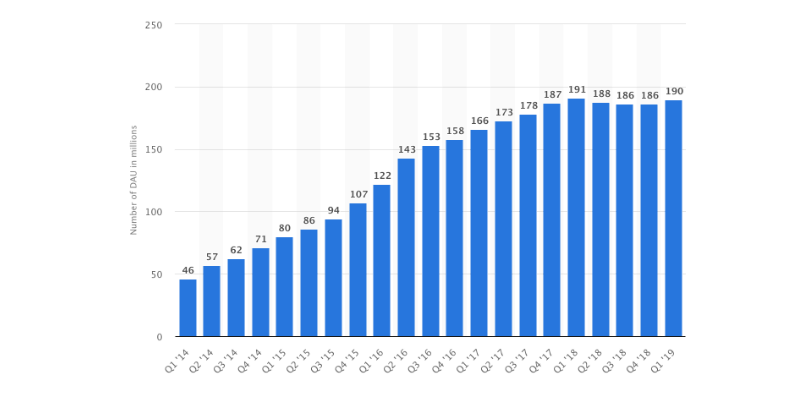 7. Pinterest metrics
18. Close-ups
The number of times people have tapped on your pin to see it close up. This indicates your pin is drawing attention.

19. Saves
The number of times someone saved a pin to one of their boards. It shows that they like your content and may come back to view it again later.

20. Repins
Not only was someone interested enough to go close up, but they also shared and saved your pin as well.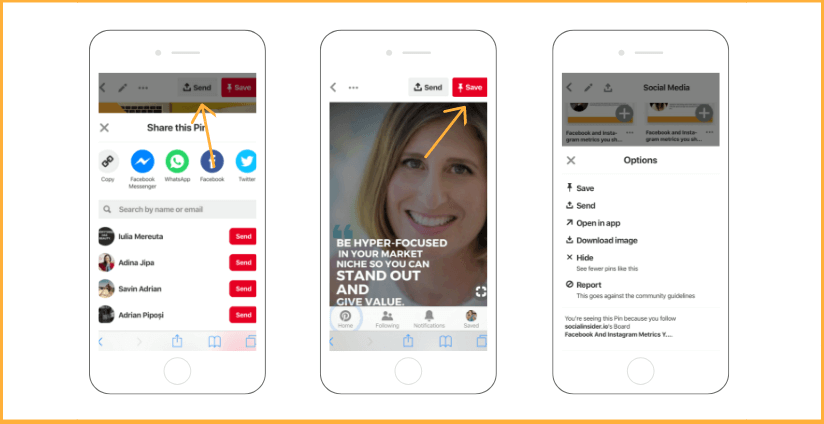 Final thought
So, there you have it: social media metrics that matter.
It's not an exhaustive list, but it should get you started and help you make a distinction between valuable metrics and from vanity metrics that don't really matter.
All businesses and brands are different, so some of these metrics may be more important to you than others.
Just be sure to have a goal and choose the right metrics to make sure you get there!
---
Related articles: