There's no denying TikTok has taken the social media world by storm. But what does the platform stand for and what are the people from Tiktok working towards?
In this episode, we'll have a deep dive into TikTok marketing, with Laura Savu, Global Community Manager at TikTok.
Laura has been juggling marketing and social media since 2012. She's worked for some big brands such as Coca-Cola or Phillip Morris but has also had the agency perspective while at MullenLowe.
For the past year, she's taken on the challenge of being a Global Community Manager at TikTok - the rising star among social media platforms.

Throughout it all, social media has been her first language, while strategy, planning, and influencer marketing made up her playground.
Listen to this podcast on:
TikTok and TikTok Marketing Insights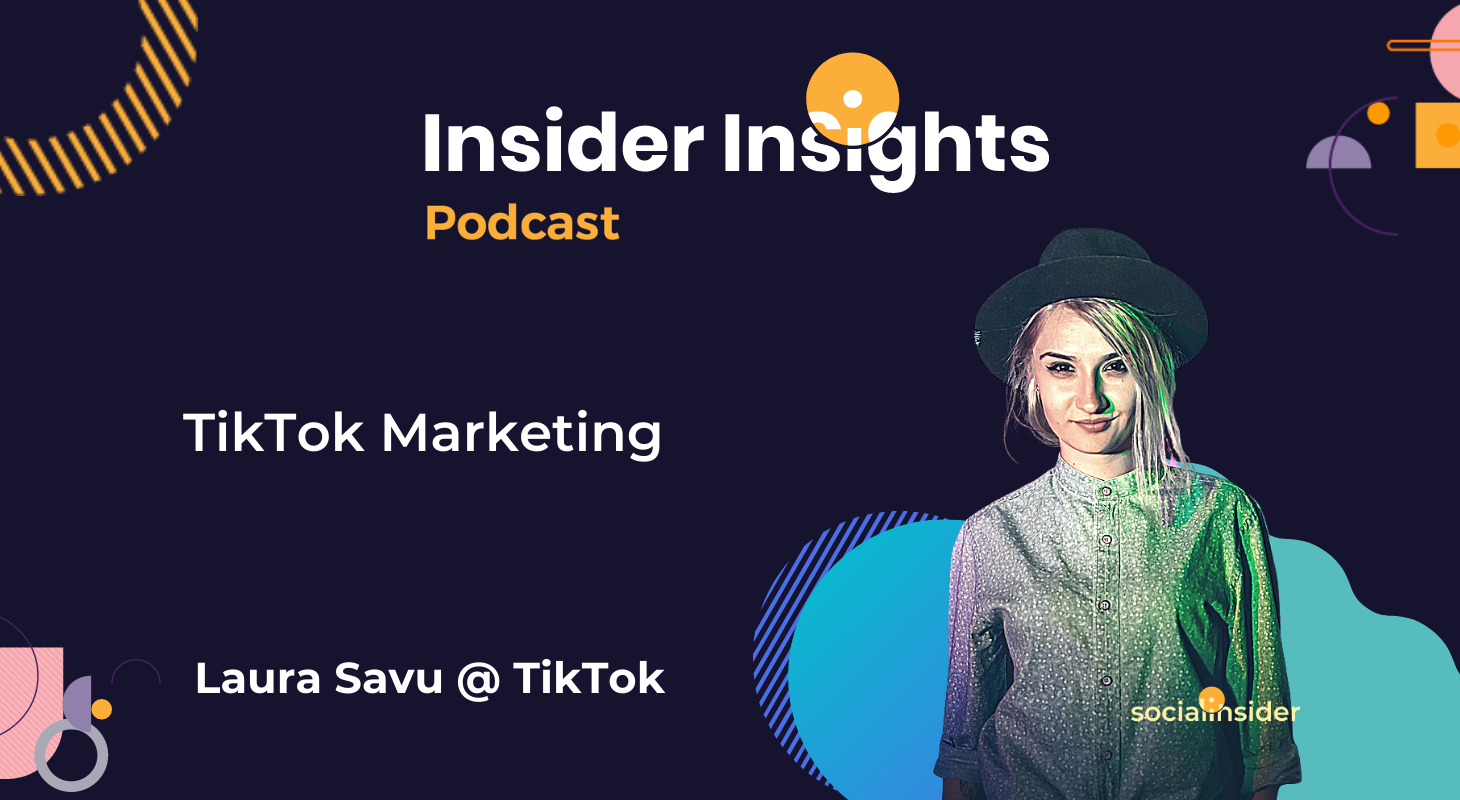 How did you start your career?
Actually, I wanted to do movie directing when I was in high school, and then what's the most relatable area that I could fit into? And then it came down to marketing. So I went to University studying marketing.

And I was part of some projects with some students associations, and that's how I ended up working in the agency. And in the first two months, I was working in client service. And then went into the creative area on strategy and planning for social media, for different kinds of brands,

It was called Senior Hyper, and it was the digital agency part of Mullen Lowe, but they switched names afterward.

From client service to creative to client
Actually, the proposal came down from their side. So from the manager of the agency, because I was always sending links and stuff with interesting things or different strategies or examples of what the other brands are doing, (saying) we could do something similar and probably they noticed me and I was afraid to speak on the phone.
I was still in the agency and my mom saw a job on LinkedIn coming from Coca-Cola.
So, the projects from the university used to have previous participants in the projects who would come and speak to the newbies.

And I met a guy. Back then he was working for L'Oreal and later he switched to Coca-Cola. So when I saw the announcement for the job at Coke, I actually reached out to him like, 'Hey, is this job still available? Can I still apply?' And he was like 'sure, go ahead.'

And then I applied for the job. I had several interviews, including the ones with my future manager, which was actually based in Athens.


Working in an agency vs. working on the client-side
I guess from some perspective, they're pretty different in terms of taking the decisions regarding different projects, but also very similar to some extent, because both on the agency side and on the client-side, you're working towards the same goal.

So for me, it was very helpful when I switched to the client-side because I could understand the workload coming from the agencies and many of the frustrations that come especially for our creative.

Like if you give them a very, I don't know, technical brief, that's not the brief anymore. You have to leave them space for their creativity. And I think that's the most important part. Because otherwise, it's nothing creative anymore.

From the client's perspective, it's nice because you have an overview, you know, of the projects that are coming up next and how you could link the pieces together.

And I totally believe that the experience in the agency helped me a lot in terms of knowing how to communicate with further agencies.

While I was working in Coke, then I was headhunted by Phillip Morris, again on LinkedIn, for a job that they had.  
Actually, it was kind of a regional project where they wanted to take young professionals, have them deployed into several markets for a few years and then localize them somewhere to have a management position in the company in that specific market.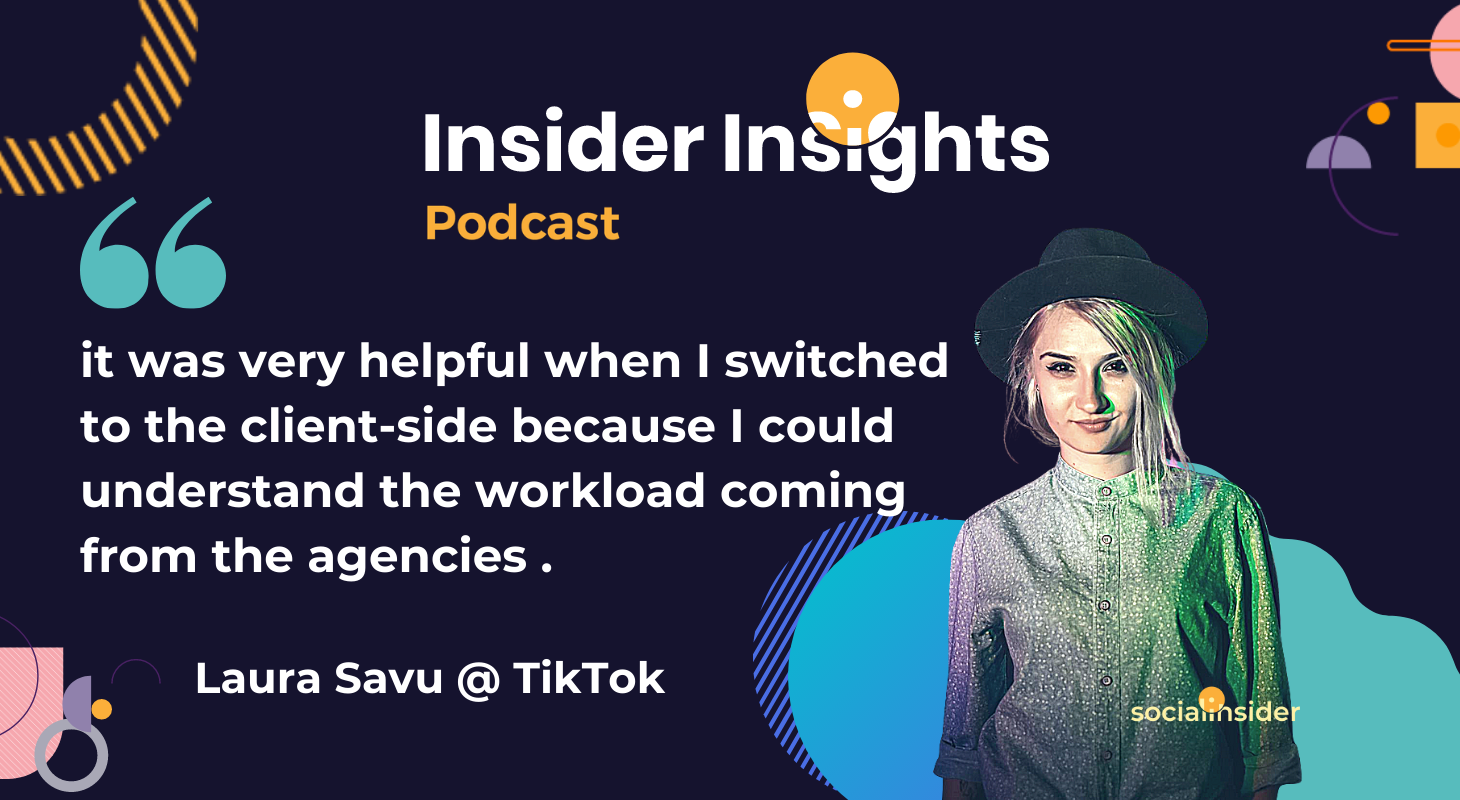 So I actually spent almost two years in Switzerland working for Phillip Morris. I was initially supposed to stay one year and they required a new extension for me. And then afterwards TikTok came into place.
And again, they had scouted me from LinkedIn and they told me that they have this global community manager position based in Berlin.

What it means to be a Global Community Manager at TikTok
What it means is that you're part of a team that's handling all the markets.

So you're always in contact. And on your side, again, you have to handle more markets as well.

And it depends because we have people who are more specialized on content strategy or people who are more specialized in the community side, like working with the content creators and with the celebrities, or people specialize in partnerships.

But because I had to take over smaller markets when I joined, even when it was very, very small markets for TikTok, I kind of had to do everything for these markets: the content strategy part, the community strategy part, as well as the partnerships, brand partnerships, even events, and everything related.

Plans and strategies of growing TikTok markets
So I started doing an analysis of what was happening in the market and what was the environment in terms of the app at that stage. And there wasn't too much to work on.

However, an interesting part was, especially a particularity for Romania was the fact that people were searching for influencers or celebrities on the platform instead of keywords like we noticed (was happening ) in some other markets.

So basically we decided that, okay, we're going to establish the partnerships with all the music labels in order to be able to take into the platform, every singer slash celebrity starting from the biggest ones, then middle ones, and then new rising stars. So we had that part covered.

Then we started focusing on verticals of content. And of course, in order to grow a vertical, you need to have like joint efforts coming from the content strategy part, but as well from community.

So we started actually looking up, which are the influencers in the market. I don't know for gaming, for traveling, for fitness and sports and everything.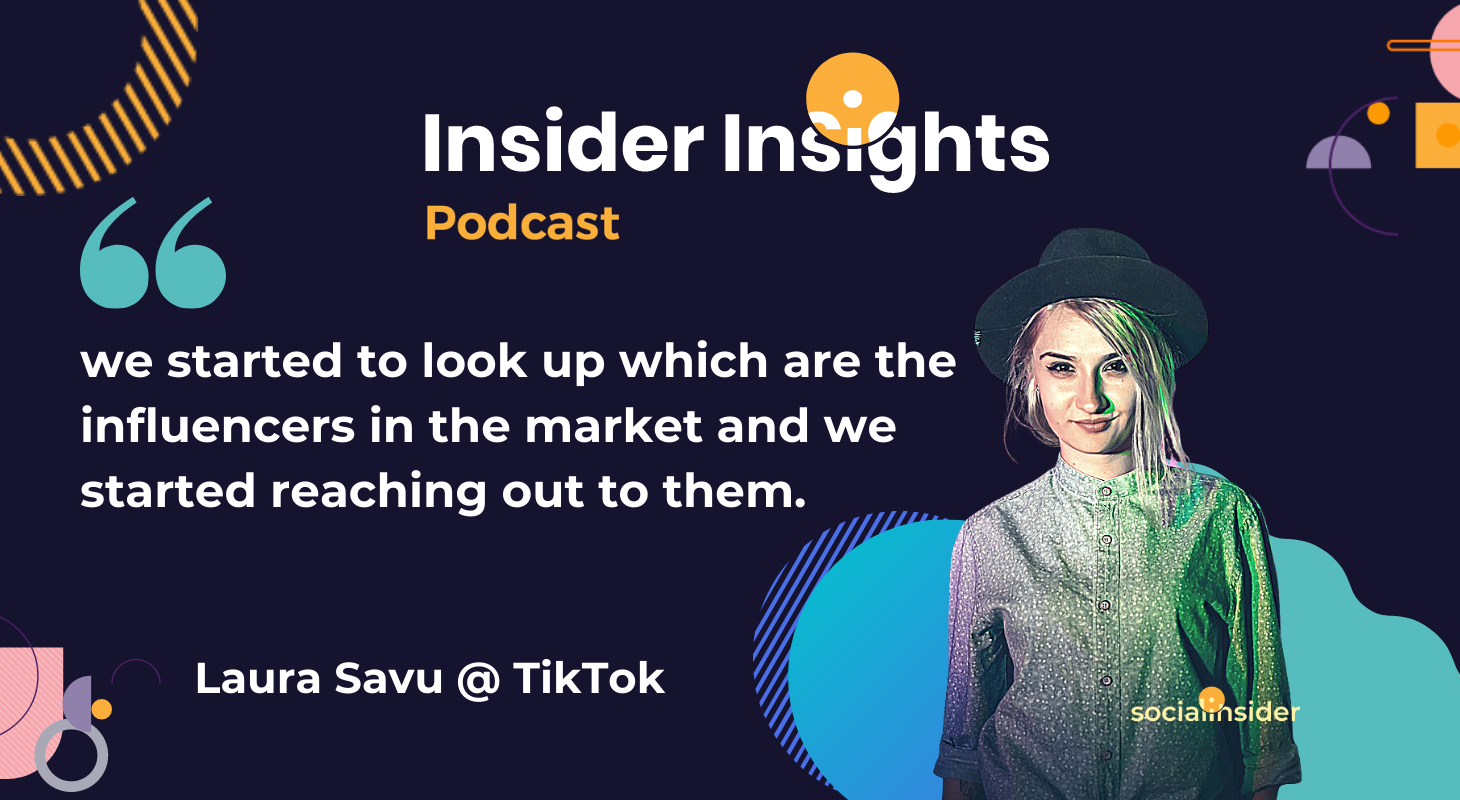 So we started reaching out to them and we also created a community group, regardless of the areas of it interests that they had in the beginning.
And now there are more than 100 people in the group: the artists, celebrities, influencers. And we started organizing get-togethers with other artists from the labels, because what we noticed was that the content creators were mostly missing the awareness at that point in time.

And the celebrities had a problem with creating content. So we realized that if we put them together, it's a win-win situation.

So we started with having this offline meetings where they would create content and launch different official challenges.

And then we took it step by step and we actually reached out to different media partners, TV stations, radio stations, agencies, even brands in the very beginning to explain more and give them more details.

Why are brands still rather reluctant to use TikTok?
So basically what I think is happening is super normal. People in general, especially when they grow older, they're very reluctant to change.

And of course they need proof of concept that it works.
So that's what we tried to do in the very beginning, by bringing in all the people that we know matter for the brands, because right now, if you look at the brands, most of them are doing social media campaigns, which involve influencers or content creators, or artists in general.

So we tried to bring them all there. And then we started doing a smaller project with these guys.

What I always recommend to the brands is: right now, basically you have no costs other than, of course, the creative costs.

And it's much easier if you go from the very beginning of a platform and try to test it out to see if it works for you, to see if your audience is there, rather than try catching up after a few years.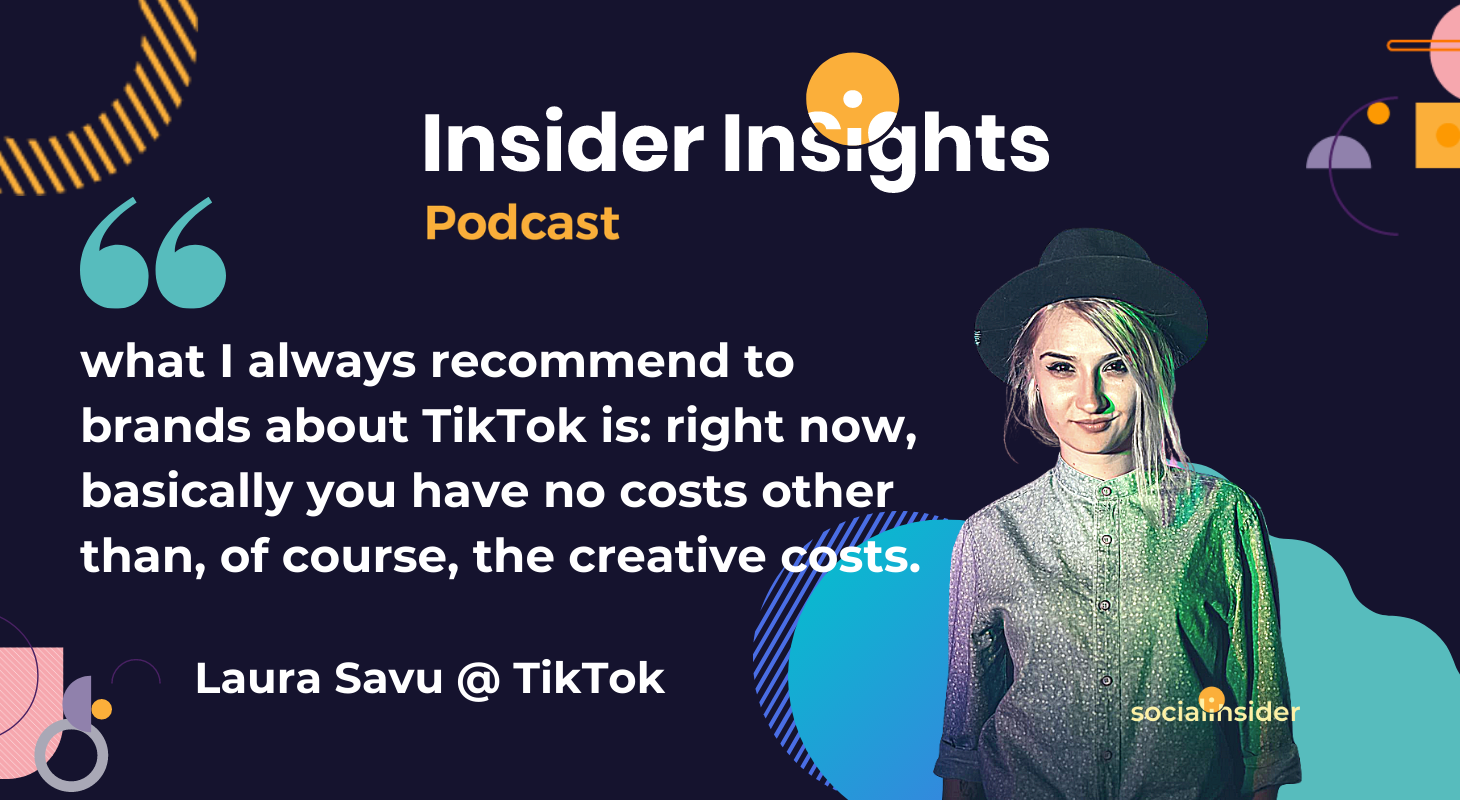 All the brands had this problem when Facebook appeared in the very beginning, then when Instagram started growing, when YouTube started growing and it took them a while to be able to bring their accounts to a specific level.

They noticed that they have to invest quite a lot of money in order to, to perform different actions.

So it's better to join TikTok now before the competition becomes overwhelming.

I think TikTok should be seen as a channel of communication. And it should be part of, let's say 360 strategy.
Who uses TikTok: brands and audiences
So basically in terms of both brands and audiences, it's very diversified because that was important for us. And it was one of the main goals we had from the very beginning.

Two main goals we had:

1. Aging up the population in TikTok because, whether we like it or not, we took over the app musically, where the predominant fan base or the user base actually was teenagers.

So of course, if you want to grow a product to a mass market, one, you have to bring in people who are older who have different tastes and are focusing on different categories.

2. To be able to find all sorts of content that someone might be interested in. And that's why we started focusing on growing the verticals one by one.

It's the same for brands as well. You have brands from tech, brands from fashion, from beauty that use it, from telecom companies, from FMCG, even cars, even sports brands. It has become, especially in the past year, a place for everyone.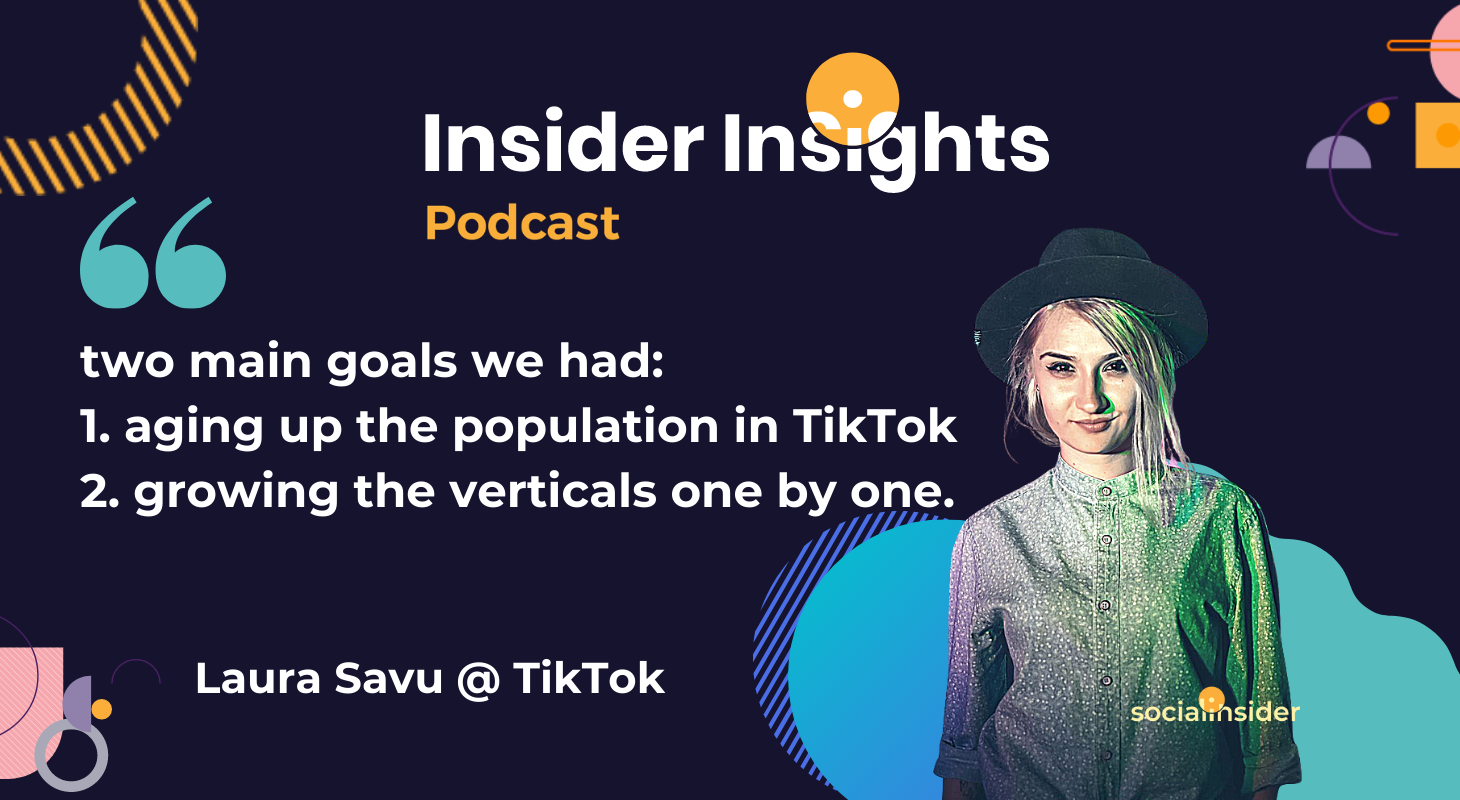 What TikTok has and other platforms don't
I think what it has in terms of a product is the possibility of doing editing directly into the app. So we have different tools that you can use. And it's quite useful because it actually reduces the time spent on creating a video.

Of course, the video is a short form one, but it's very helpful rather than filming, editing, and then uploading into any kind of app.

And then it helps because you don't have the barrier of followers. So, for example, I don't need to follow your account in order to be able to see your content. And the focus is always on the content rather than on the account.

TikTok engagement and reach
In terms of reach, it's much higher than the other platforms, like, uh, it's around. 45 to 50%. And in terms of engagement, that overall engagement per video, it's around 30%.

And to keep all the users engaged, 80% (of profiles) have posted at least one video and 50% of them have posted at least one video in the past month.

And now, since the pandemic started, we're focusing more on live streams. And we're trying to offer more support on this side as well. So it's a much bigger opportunity.

What brands should know before joining TikTok
I think what they should know is that they don't need to change their type of content.

They just need to find a way to reshuffle that content into, of course, a vertical format.

Also we're very keen on native content and native product integration. So we were not at all focused on having the classical ads into the platform because we think that would be very disruptive for the content environment.

And it wouldn't be as efficient, of course, creatively.

What's also important is what do they want to achieve from this platform? Like they could go for, I don't know, awareness, they could go for conversions, or they could go simply for obtaining some UGC that they could use into different campaigns.
I would actually suggest that they start organically and test different types of content.
Like they could use a video that they filmed the two years ago from a specific campaign, or take one posted on Instagram Stories one week ago and see which one is more responsive. And then try to create an overall strategy of content.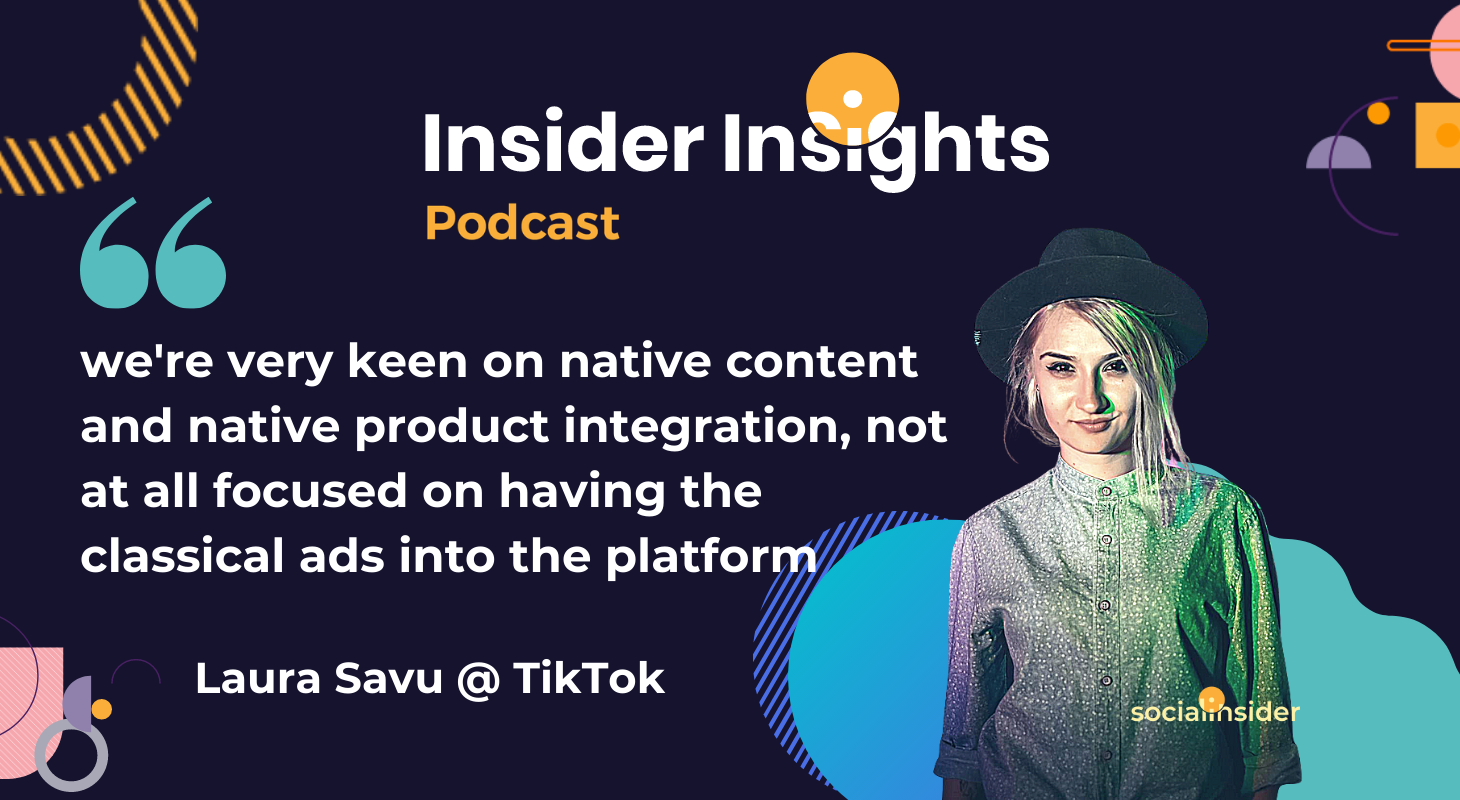 And also to try to find a format that works for you. Like we see different accounts where they have the same format, it's like a template format.
And just the information changes from one video to the other. And actually those ones are the best performing ones because when you see a video, you automatically recognize it that it's coming from that person or that brand.
TikTok for business: Why create a business account
The reason why we created TikTok for business is first of all, to offer some brands help in terms of education on what are the possibilities.

And then of course, if you have a business account and you can focus more on advertising as well, which of course are not available for a regular user. So that would be the only difference I would say.

Tips for starting TikTok marketing campaigns
I think they should always be in line with their brand DNA. For example, if you're a beauty company of course there's no point in going into creating a lip sinking or dance or comedy challenge.

You should create (a video) which is related to beauty.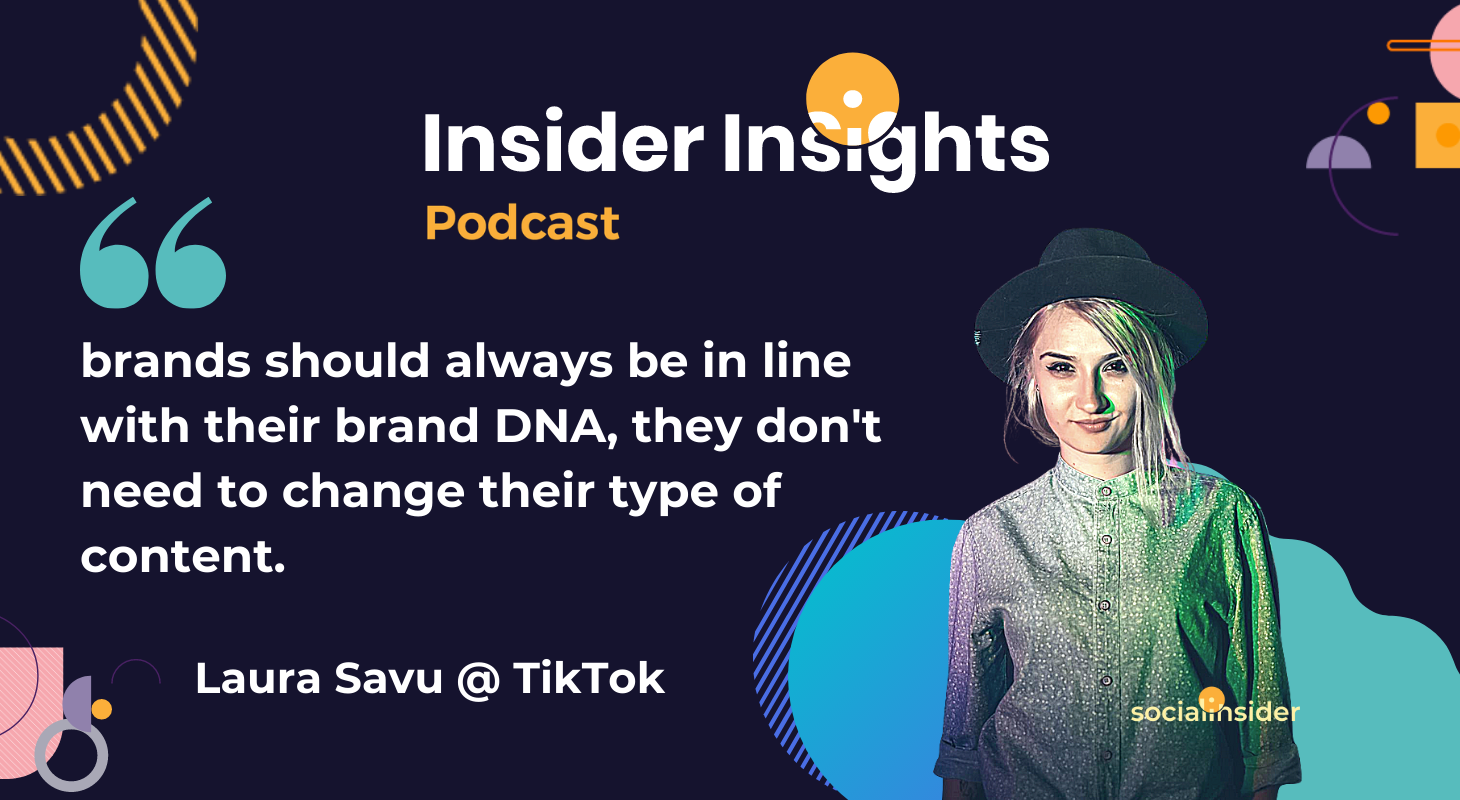 But then you have more versatile products, for example, if you're focusing on tech as a company, you could go into comedy because they're kind of related and they could go well together, but you always have to have the brand DNA in the back of your mind.

And if you simply want to create awareness, then it's fine to go for something that's more viral, comedy related.
Discover other great marketing podcasts!

Links to references
Laura on social media
TikTok on social media
Socialinsider on social media
Listen to this podcast on:
Related articles: