This episode will dissect everything about influencer marketing: how it works, when it works, and what are its main benefits.
We'll touch on what goals should both brands and influencers set when going into this sort of partnership, as well as what it takes to create the perfect brand-influencer match.
Katie Stoller, our guest, is an Account Supervisor on Ketchum's Influencer team, a global communications consultancy.
With nearly a decade of experience at PR agencies, Katie counsels clients on how to effectively reach goals by working with brand-right influencers to tell compelling stories. She is also a member of the Women in Influencer Marketing (WIIM) professional group.
During her career, she's worked with some big brand names such as  LG, Cricket Wireless, Whirlpool, J.M. Smucker Co., General Mills, and Kimberly Clark.
Listen to this podcast on:
Influencer Marketing Strategist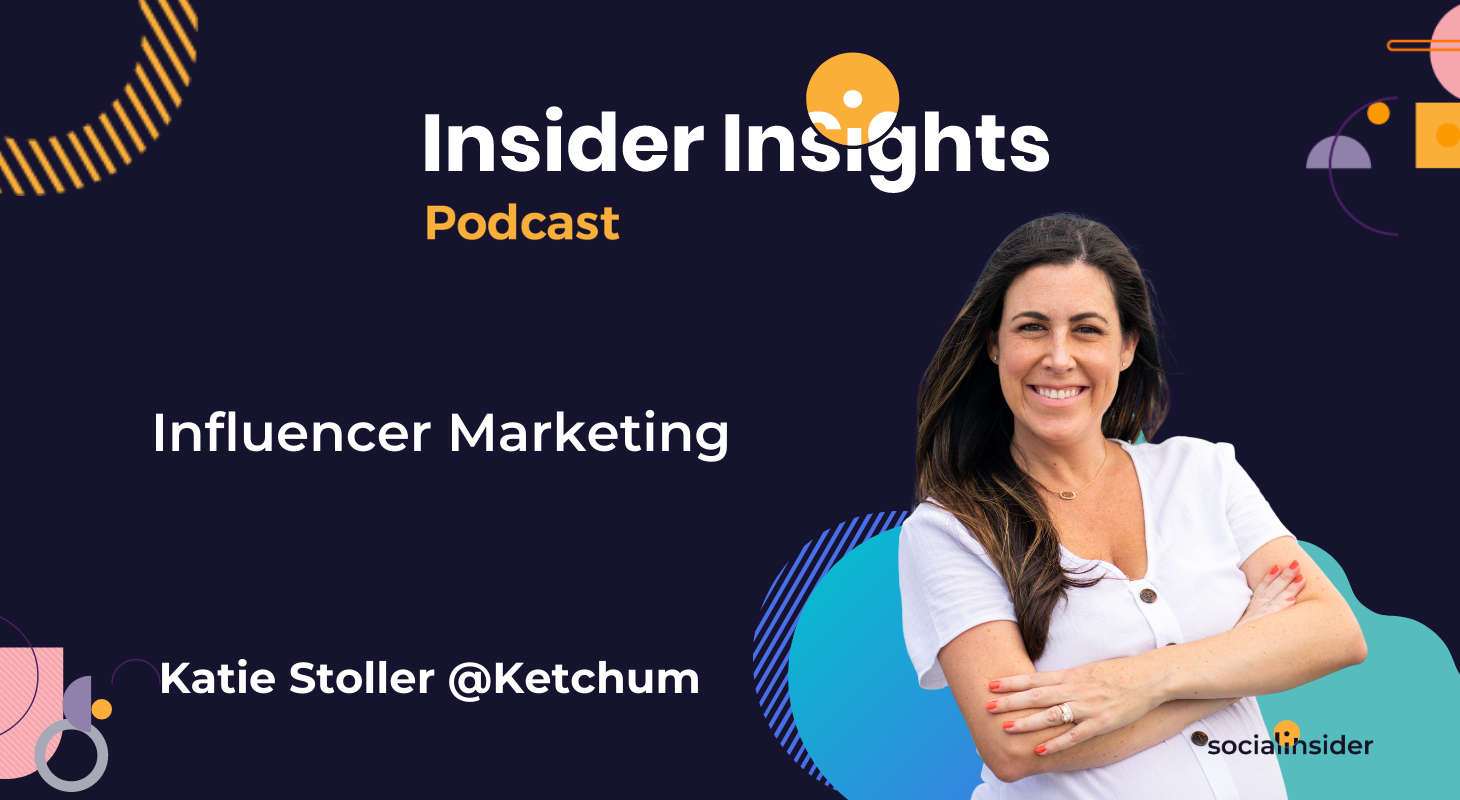 Here's what your in for:
[01:29] Meet Katie Stoller
[05:28] The beginning of Influencer Marketing
[10:26] What it means to be an Influencer marketing strategist
[12:25] Picking the right influencer
[17:49] What is Influencer marketing and what is it not
[20:51] What makes influencer marketing effective
[23:30] Main goals and KPIs of an influencer marketing campaign
[33:57] Selecting influencers who can become brand ambassadors
[36:15] Differences between influencers and brand ambassadors
[38:06] What brands should know before working with influencers
[42:59] Measure influencer marketing results
[47:56] When is an influencer campaign successful
[53:09] How influencers choose the brands they work with
Resources:
Katie's site: https://katiestoller.com/
Katie Stoller on social media
Ketchum on social media
Socialinsider on social media
Related articles: