Story curator, editorial strategist, team leader, adviser, and trainer, Yolanda Valery is familiar with most processes involved in content production in a multi-platform setting.
She loves to take an idea and make it happen; also, she loves challenges. That's why after 18 years at the BBC, she decided it is time for a new adventure.
A year ago, she accepted the Head of Digital Engagement position at Ocado Group (the world's largest dedicated online grocery retailer). Since then, she is creating, implementing, and overseeing Ocado Group's Digital Corporate Communications strategy.
Discover Yolanda's story - from publisher to corporate communications.
Head of digital engagement @ Ocado Group
1. M: How does your day-to-day schedule look like?
Yolanda: I have a daily routine of reading/checking various sources and social media platforms, responding to emails, and going into multiple meetings.

I am still at a preparation stage, which requires a lot of stakeholder engagement, planning, and strategizing. I have the luxury of time for thinking, can't complain about that!
2. M: Describe yourself as a professional, what makes you succeed, what do you try to change or improve?
Yolanda: I suppose something key for me is flexibility, adaptability, and the capacity to see the broader picture.

For example, understanding that creativity is a skill that can be applied to problem-solving as much as coming up with a wacky idea for a piece of content (which is a more traditional way of seeing creativity in the content-making context).

Also, the ability to listen and to understand what is needed. In terms of what I try to change or improve, I do have a short attention span! Sometimes I need to make an effort to concentrate, but I have learned specific tricks to overcome this.
3. M: You left the BBC after 18 years and joined Ocado Group. Why this decision?
Yolanda: I had great fun at the BBC - I will always consider it my home. The learning opportunities were massive, and it is just this incredibly creative place to work and grow.

But after 18 years, I felt I needed to see what else I could do with what I had learned, and what else could learn on top of that.

I often say that I haven't done everything you could do as a journalist, but I certainly did everything that I wanted to do (except, maybe, a documentary or two), so I feel I left in my bucket list.

It is now about reinventing myself, and I cherish the opportunity to do so at Ocado Group, which is going through fascinating times.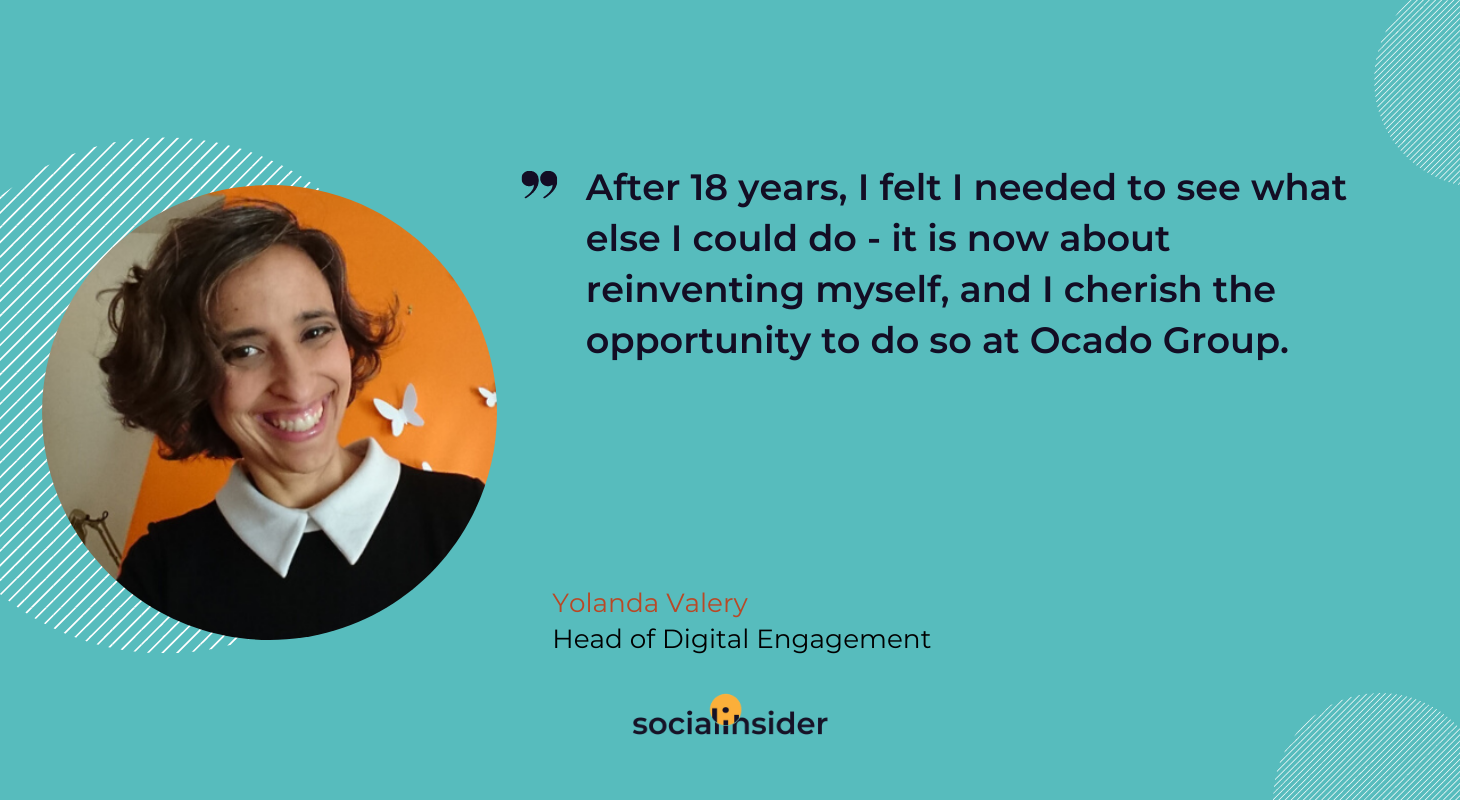 4. M: What skills do you need as the Head of Social Media?
Yolanda: I think these days, being Head of Social is similar to being a doctor: the amount of information you need to consume and make sense of to be ahead of the game is sometimes mind-blowing.

It helps to identify and plug into networks of colleagues who share your challenges and have a good collection of people/media/businesses who are doing exciting things, and that you want to follow.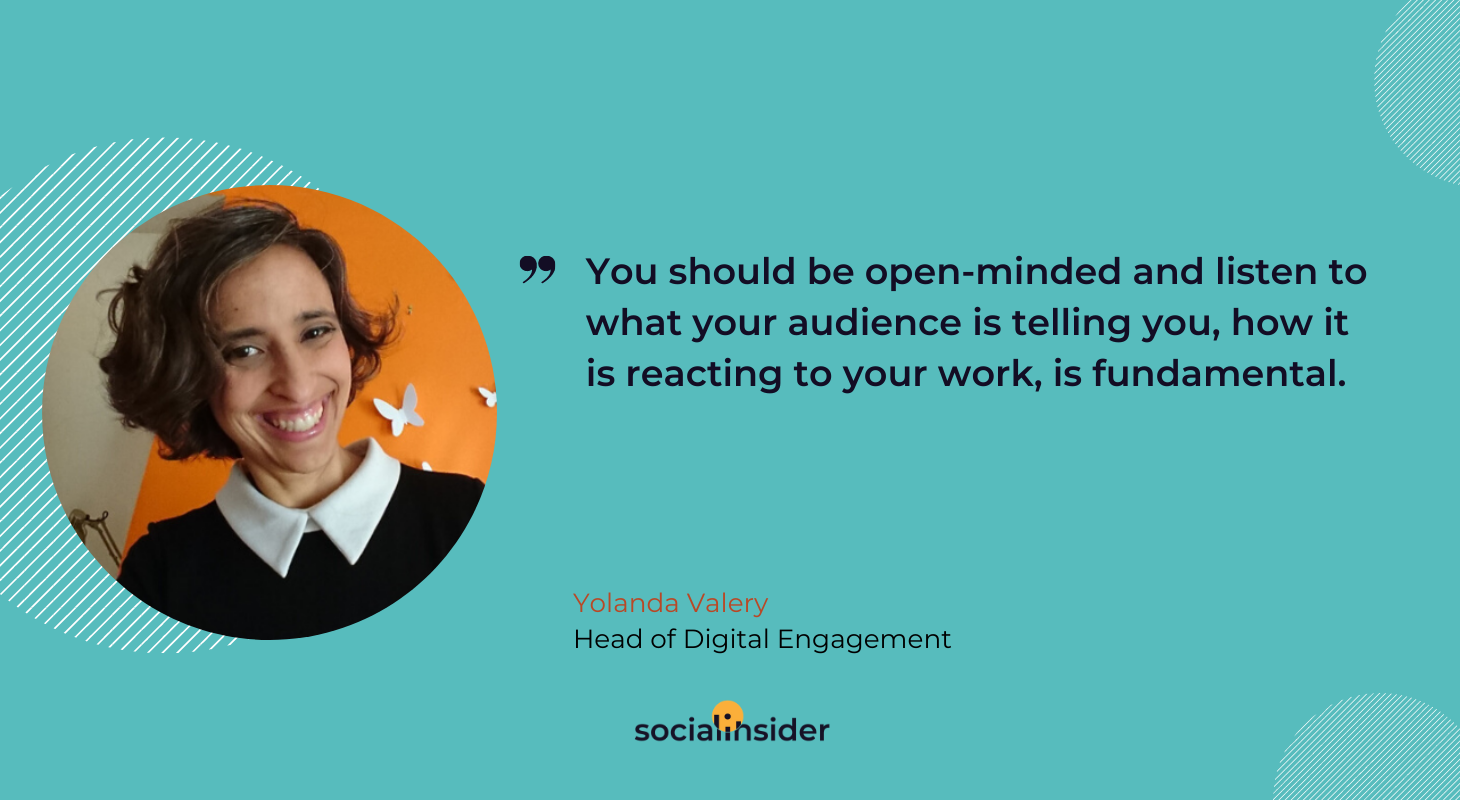 It is like when you are a writer: you need to read a lot to be good. Again the ability to move forward (and not be stuck with something that once worked) is crucial.

And definitely to be open-minded and listen to what your audience is telling you, how it is reacting to your work, is fundamental.

It is not the same to do social media for Brazil than for South Korea - my time at the BBC was full of that kind of challenge, and I learned an incredible amount while working with my colleagues from all over the world.
5. M: How did you manage to keep the online community engaged?
Yolanda: I did try quite a few tricks, but I feel nothing beats two things: giving it good content and good old listening/engaging in conversation with individual people.

However, the key question here is that engagement is not an easy proposition - for starters, what do we consider is its measurement? When is a community "engaged," and when do many people become a "community"?
6. M: What skills do you need as the Head of Digital Engagement?
Yolanda: A thorough and up-to-date understanding of the digital landscape, stakeholder management skills, a ton of persuasion, patience, but with firmness, the ability to see the big picture, and attention to detail.
A mental attitude to keep continuously learning.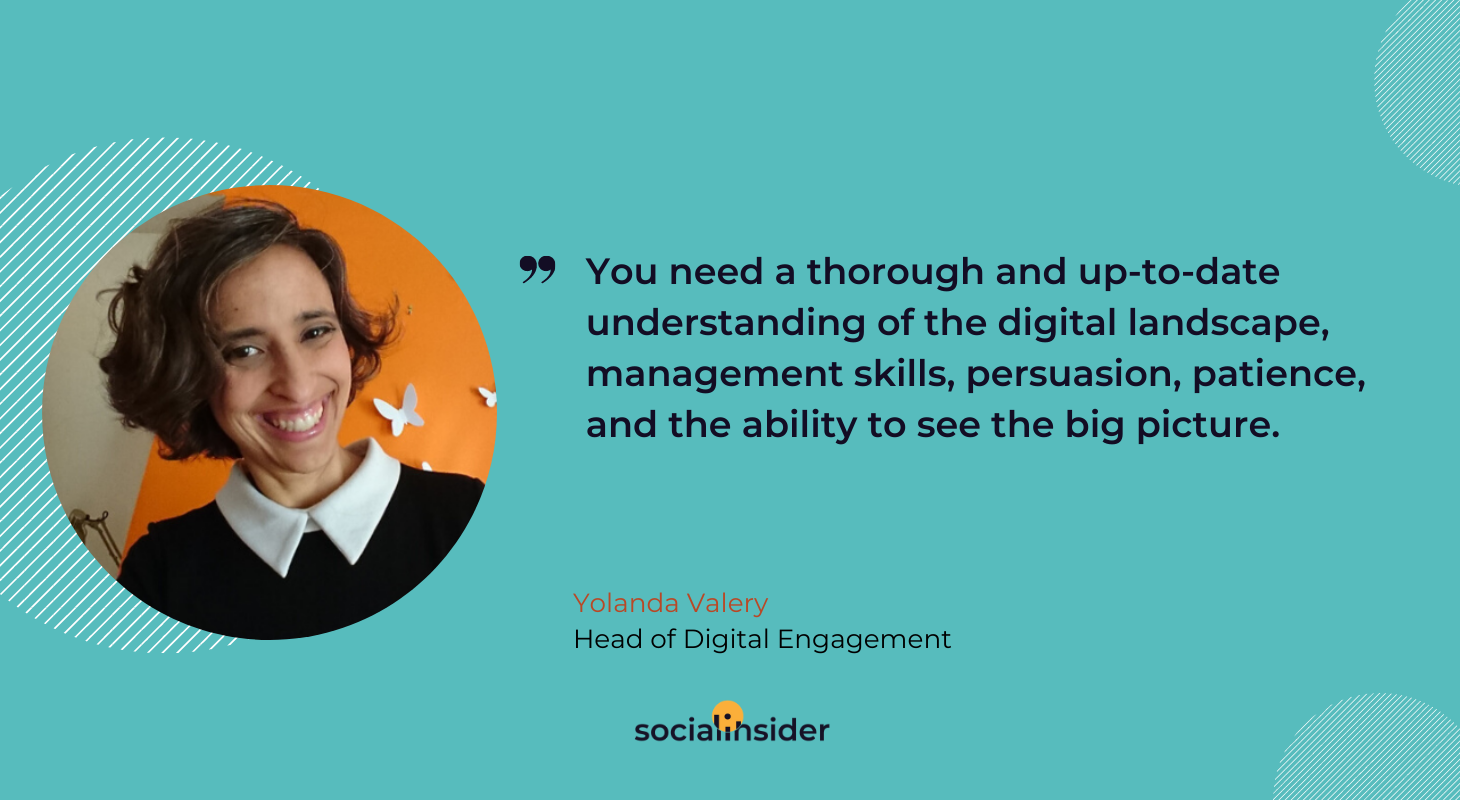 7. M: Any advice for someone who wants to become the head of social media, but the head of digital engagement?
Yolanda: Do every related job to lay your hands on - video, community management, copywriting, and planning.

Generate resources for yourselves, curating a comprehensive Twitter list and subscribing to key newsletters. Use data wisely and attempt to learn every single day.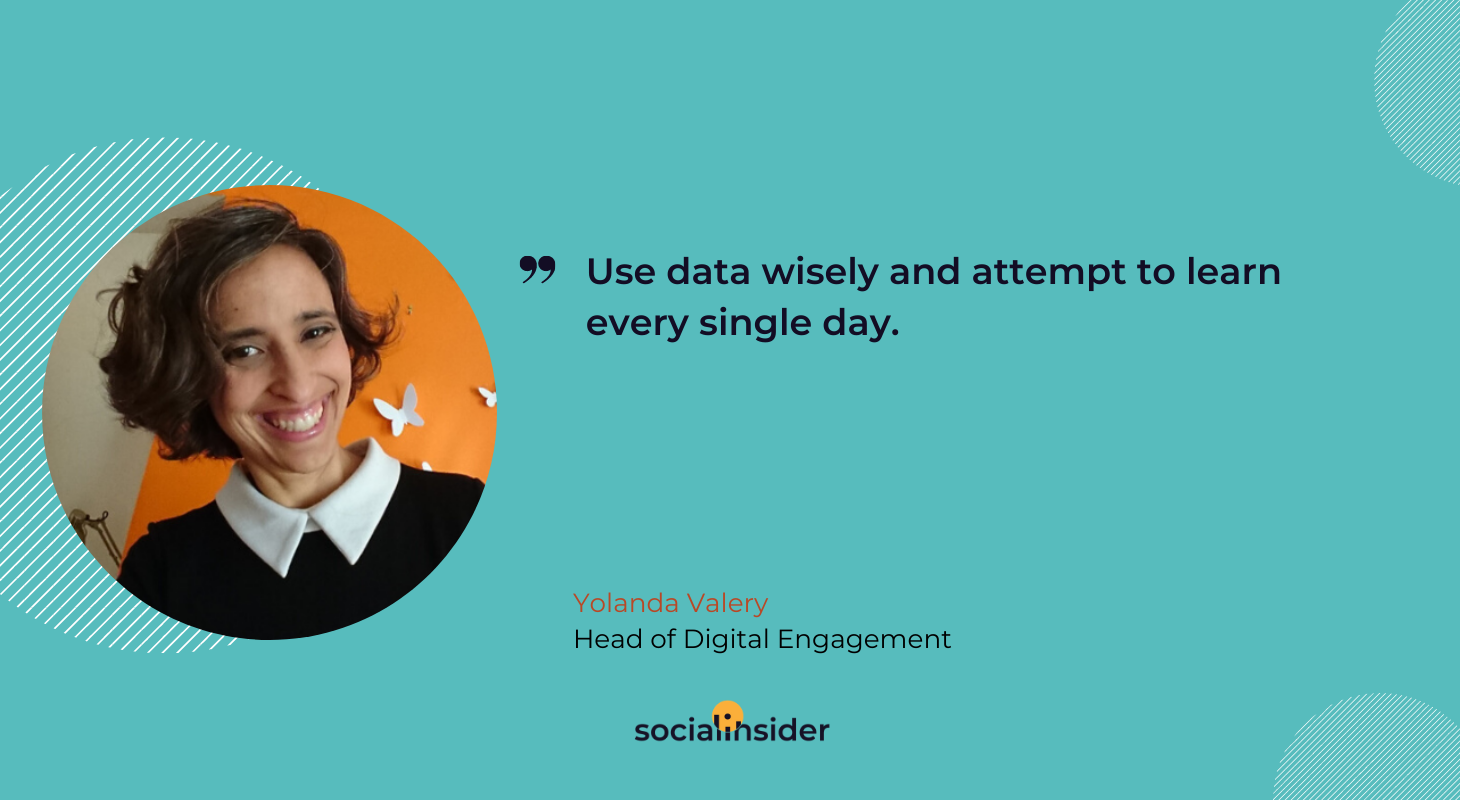 8. M: What's the biggest lesson you've learned over the years?
Yolanda: That the sun always rises the next day.
9. M: In your opinion, what makes an excellent professional? Must-have qualities
Yolanda: To quote Jane Austen, Sense, and Sensibility.
10. M: What's next? Plans, goals, dreams?
Yolanda: Currently, I am focused on this big transition, from publisher to corporate comms, which implies a significant learning process.

It is always about the next big dream, and this is it - I am excited, still discovering what it can bring on. I can't wish for anything more at the moment.
Final thoughts
This article is part of a series of interviews with social media strategists where we're trying to define what skills you need to develop for this job.
---
Related articles