As a social media specialist, you might have thought that you are better at listening than at giving advice, since you are so good at paying attention to details.
Well, in this case, paying attention is also a big plus, but social media listening is clearly something more than just in-depth analysis.
We know that things may be foggy, but bare with me. You will soon feel enlightened with all the insights we are about to provide.
Let's slowly step towards this sea of data and learn how to swim!
Social Media Listening - A Complete Guide
---
1. What is social media listening?
Social media listening consists in analyzing all the data that the online world holds about you, namely mentions and tags in other users' conversations.
Moreover, this term also encompasses the newest trends that appear in your industry, niche and also around your brand.
Finding out all these insights can help you make different decisions and adapt your marketing strategy or even your products based on what people say.
Those conversations where your brand gets mentioned can have positive or negative outcomes and you need to be prepared for both scenarios, cooking a great comeback answer for all of them.
To learn more about what is social media listening, you have to get deeper into the problem and find out how to use social media listening.
2. How to use social media listening
Now that we have defined the term and we have a (pretty, but not quite) clear image of what social listening is, it's time to see how to use it to our brand's advantage.
Some marketers may mistake social media listening by social media monitoring, since these two are related. However, these terms are not synonyms.
Different from social media listening, social media monitoring refers more to the daily task of managing all the messages from your audience, while social media listening relies on an in-depth analysis of how people talk about your brand.
Social media listening offers you insights that can help you change your marketing strategy.
On the other hand, social media monitoring allows you to see what are users' opinions about your brand.
Getting started with something completely new to you may seem difficult and this can discourage you. We are here to make it all easier for you.
Here are the steps to follow when performing social media listening:
Establish your goals
Finding your goal first will help you determine which is the direction towards you're moving to. First, monitor and analyze your industry and niche to learn what's new and how you could keep it up to speed with the rest.
Take a look at your brand's strategy and put together your prospects and clients opinions about your brand.
This way, you will also find out what type of content they prefer to further increase brand awareness.
All these will empower you to discover what changes are needed and what's your final goal while performing social media listening.
Make use of a social listening tools
To develop an in-depth analysis on your brand, it is high-time you use a social listening tool that provides all the necessary insights about your business' performance.
After you collect all the needed data, it will be easier for you to develop a report and closely analyze your brand's evolution.
Build a marketing plan
Let's make it all clear. Your marketing plan and the steps you have to follow are like a journey, and the goal you set is your destination.
Be patient when you establish your steps because every stage of your plan might be different, depending on how much you have to work.
Social listening might take you to different turning points, even if you are looking for the shortcut to success. There is no such thing when you want to develop a solid plan.
Depict your data sources
Choosing what to look at first is not easy. You have to evaluate the activity on every social media platform and pull data to see your performance.
To find out more about how your posts have performed, you can use the in-built analytics tool from every social media platform or a social media analytics tool, like Socialinsider, to develop a thorough evaluation.
Establish your topics
When you think about your social listening topics, try to divide your report into smaller pieces to make it easier to follow.
Establishing your topics for the social listening report is the key to performing a well-organized social media audit. Make a list of all the things you want to find out more about and establish your priorities.
Irrespective of your brand, the main topics should include hashtags, phrases, keywords, and mentions.
Measure your results
When part of your work is done, it is time to measure your results.
Finishing up with collecting data, developing topics and setting up new strategies, you should look at what you have gained so far.
This way, you will know what to do next and what strategy you should implement.
3. Social media listening strategies
Like any other important analysis, when you make-up a plan for social media listening, you also need to think of a set of strategies that could help you reach your final goal.
Your social media listening strategies could assure you to obtain supplementary insights compared to a brand analysis or brand audit.
A social media marketing listening can help you check key data on your list, like campaign analysis, competitive analysis, industry insight, and the healthy development of the brand.
Let's check which are the general social listening strategies to put into practice:
Search for industry trends
Finding out which are the latest trends in your industry helps you regain your energy to start working on something completely new.
And we all know that newness is what makes us curious and productive. Keeping up with what is new helps you feel like your brand will never go "out of style", by reinventing itself.
Being ahead of many other brands in your niche who are not aware of the trends helps you gain more brand recognition, leaving others behind.
Keep an eye on brand sentiment
When it comes to what people say about your brand, you will always want to hear praises and applause.
If someone is complaining, you'll want to find out about it immediately and solve the problem.
You will want to improve your products, services and customer support to know that you can satisfy your clients needs.
Remember that happy clients lead to happy brands and successful businesses. Developing customer engagement means a healthy brand sentiment.
Make a competitive analysis
You wouldn't want to know that other businesses in your niche are way ahead of you. If you are really competitive (and you should be), you need to find out what they are doing better than you.
Social media marketing listening helps you determine what strategies work for you and what needs improvement.
Compare your results on a certain timeframe with the ones of your competitors to see what changes you need to make.
You should look at their demographics, best time to post, hashtags and their audience metrics to find some useful patterns.
Find influencers
If you want to expand your audience, then one of the things to do is to use influencers in your industry to boost your brand's awareness.
Influencers are a useful investment for a brand, especially when you know that it has a large audience that could also transform into your audience.
Social media listening will indicate which influencers are appropriate for your brand's campaigns and how they could help you.
Measure your campaigns efficiency
Planning the best social media campaign is not always a piece of cake. However, measuring its results is a lot quicker.
Through social media listening, you can measure your campaign's efficiency in real time. How cool is that?
Via this detailed analysis you will see all about interactions, impressions, hashtags, and engagement to understand what was your campaign's impact on your audience.
4. Social media listening tools
Below you can find a list of 10 tools for social media listening: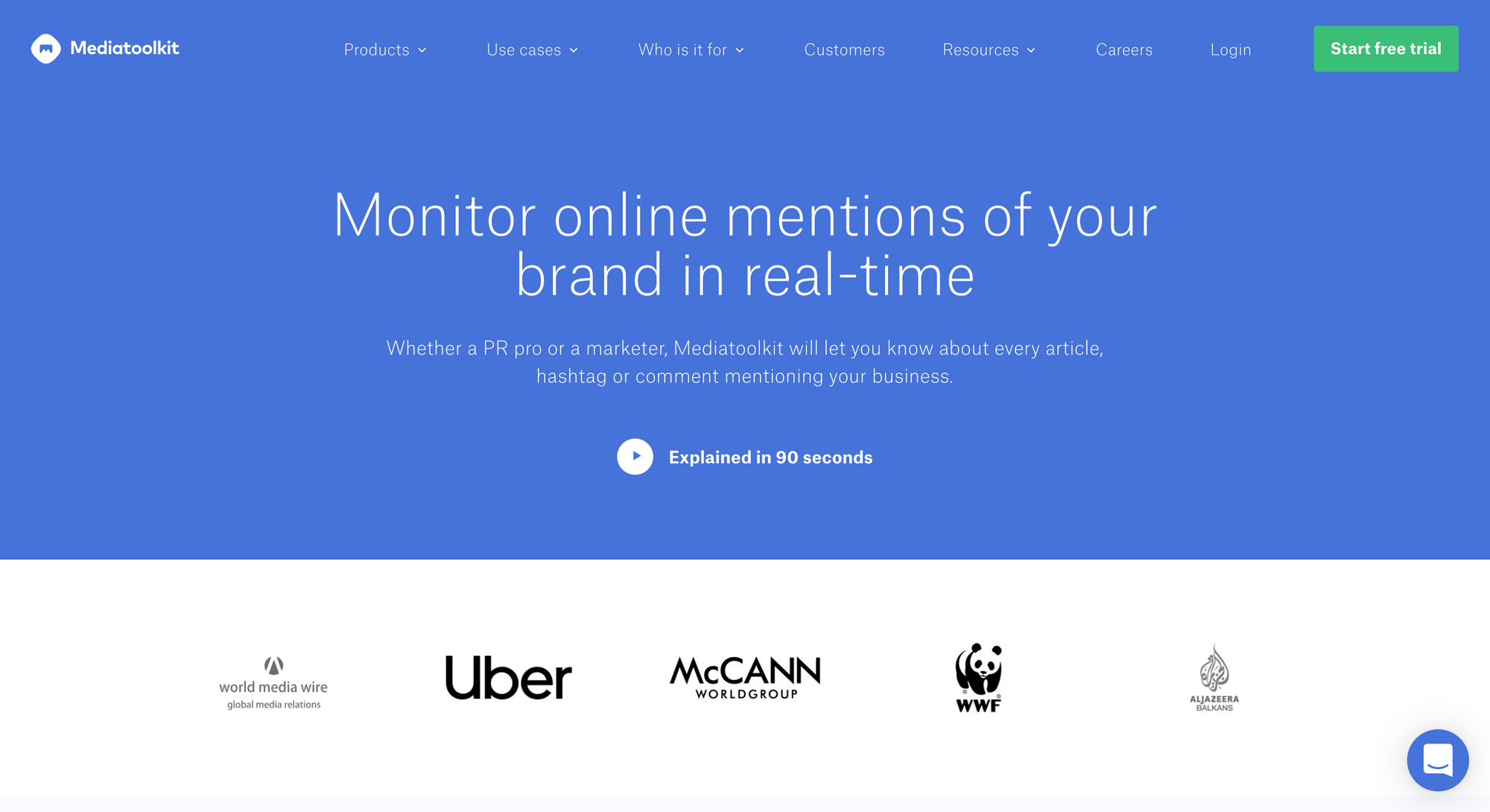 Mediatoolkit is a social media listening tool which has many accolades. This app notifies brands whenever their business gets mentioned in users' posts, using more than 100 million sources, irrespective of language.
The tool offers in-depth data about audience, demographics, mentions and hashtags. The pricing starts at $399 per month.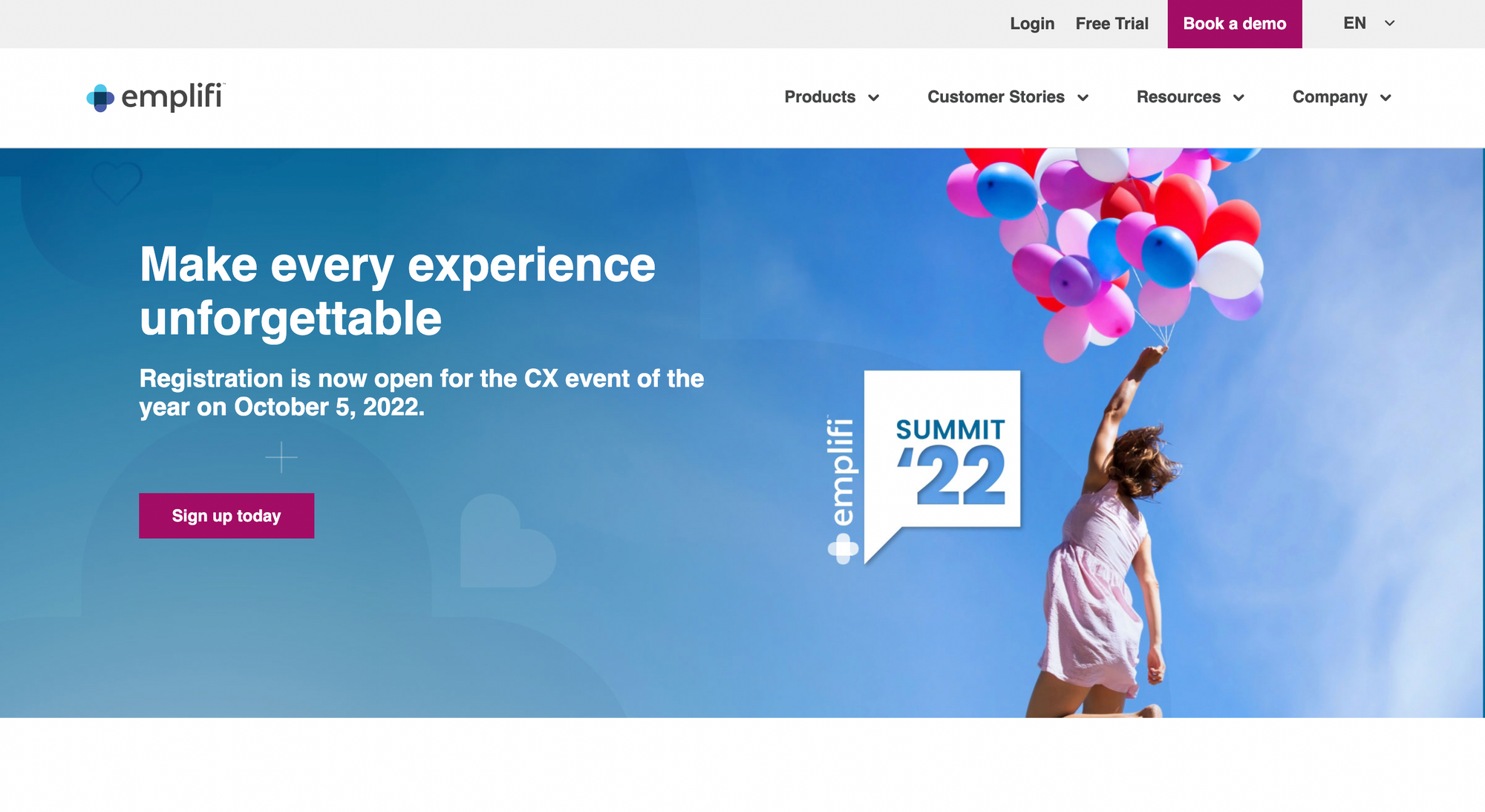 Socialbakers is a social media analytics tool which also offers listening insights. The app offers brands in-depth insights about their audience.
The best part about it is that it includes all social media profiles and the price starts at $200 for 10 profiles.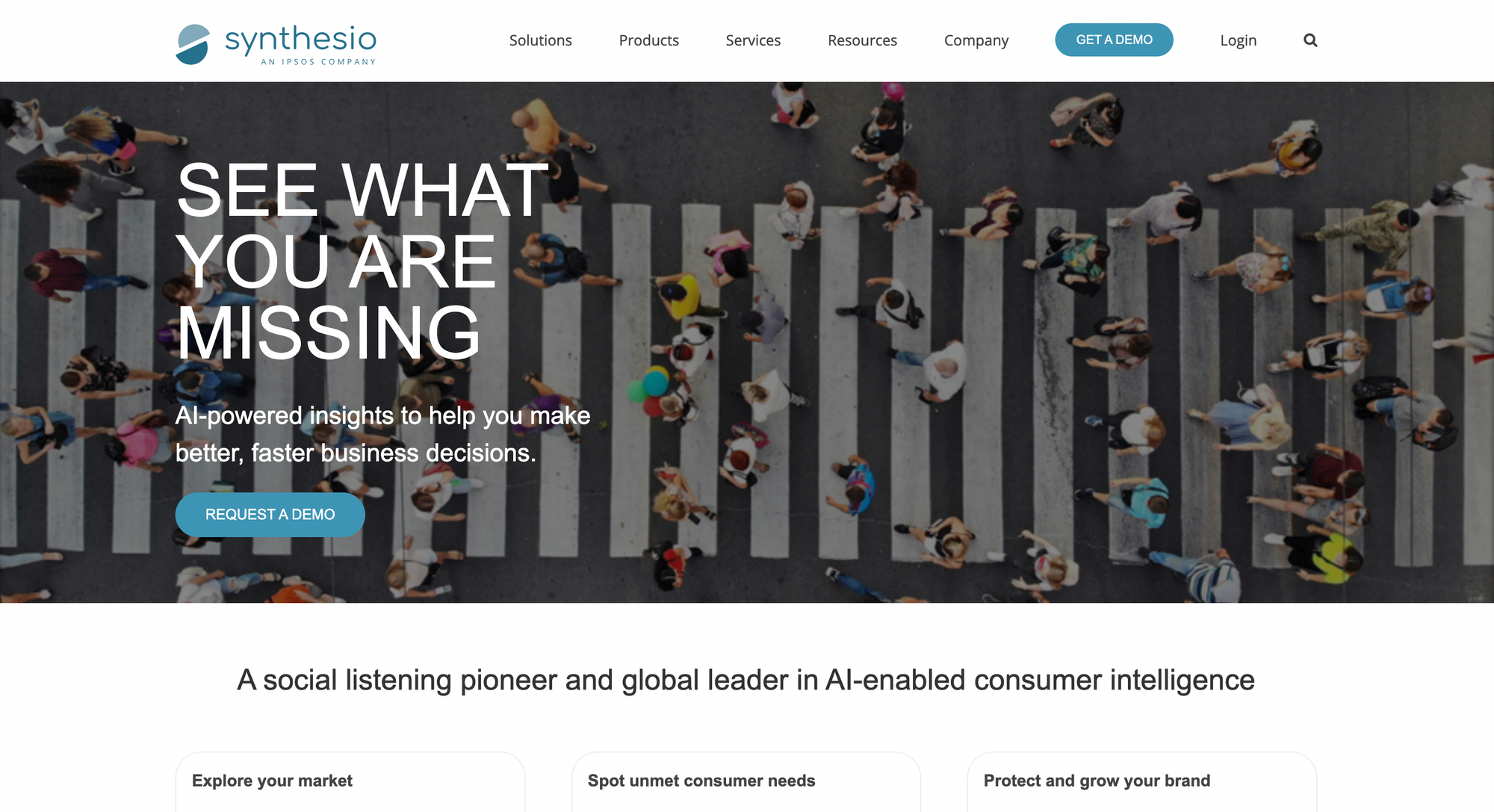 Synthesio is a social media listening tool which offers data about social media performance in more than 80 languages, from 195 countries.
The app can identify users' motivation and what impact has the audience's online conversations on the evolution of a brand. The price for this tool is $1,200 per month.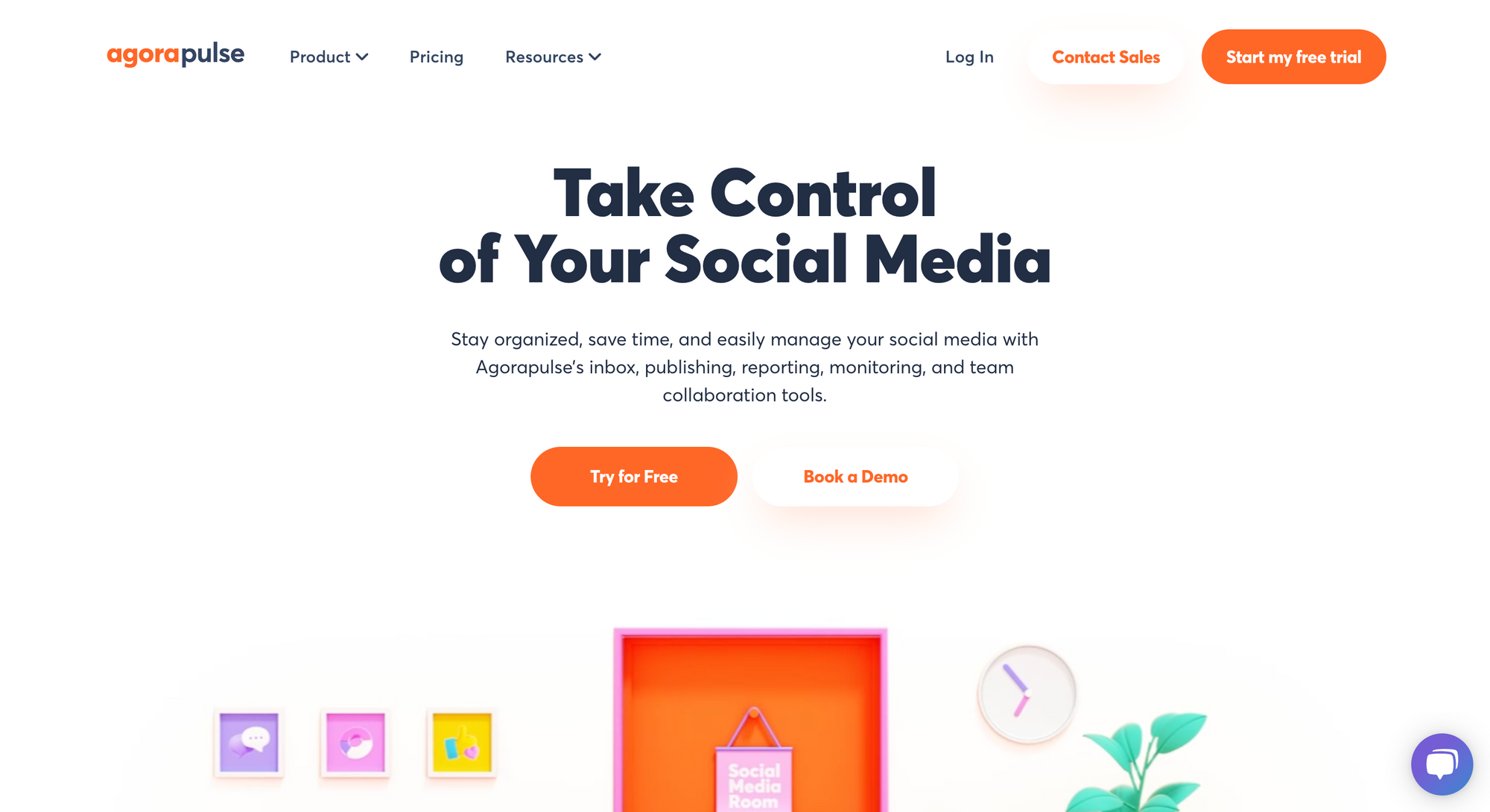 AgoraPulse is a highly professional social media tool, with a friendly interface. It provides several brand-listening parameters.
This app also provides a free version for limited access, but if you want to gain access to in-detail insights, then you need to pay $79 per month.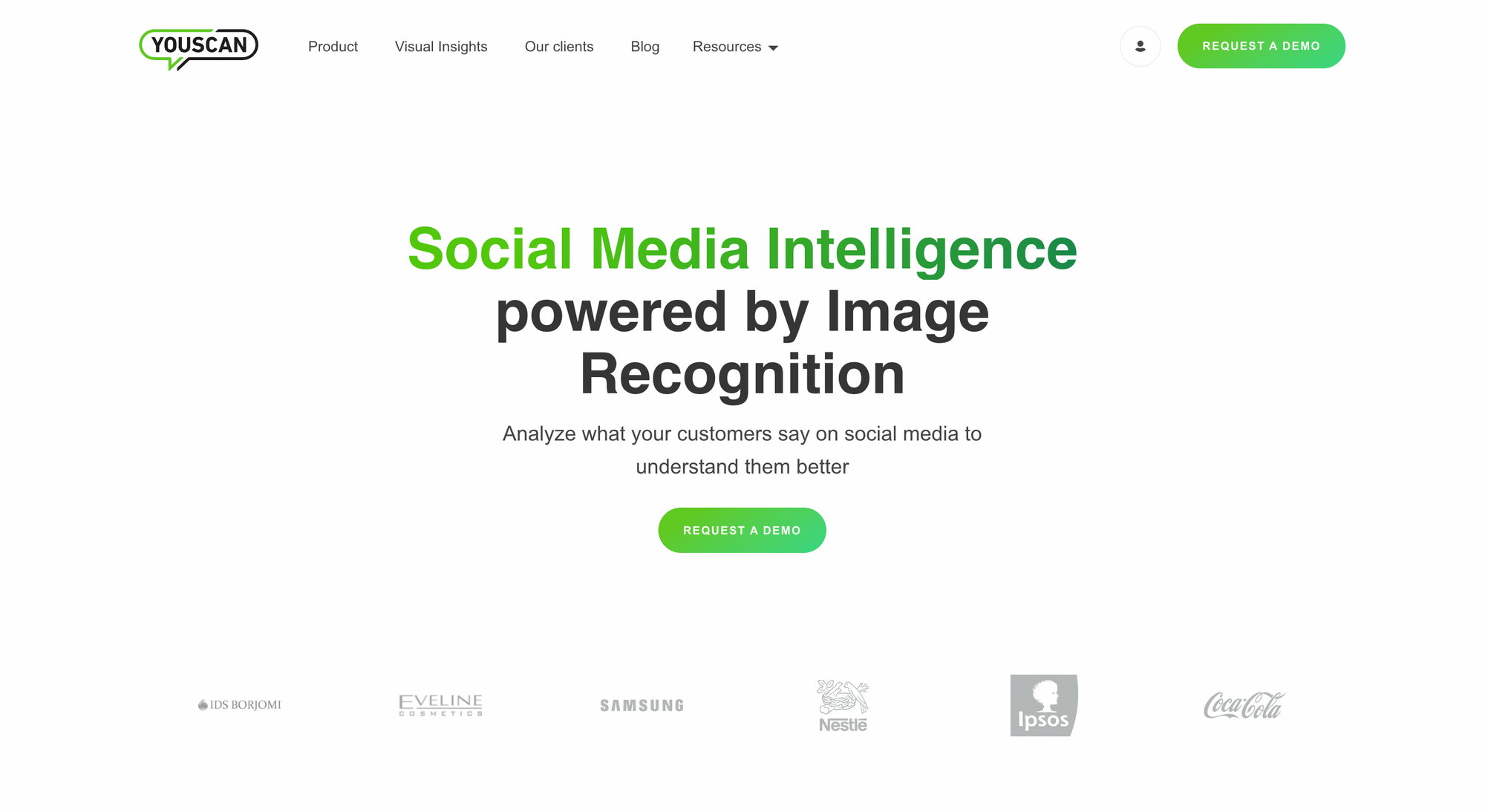 YouScan is a social media listening platform meant to perform in-depth research based on certain mentions and hashtags established by a brand.
The innovative thing about this tool is that it makes use of Boolean operators. First, you need to establish your parameters for the search and YouScan will do the rest, providing all the essential data.
The pricing model for this app is established per feature.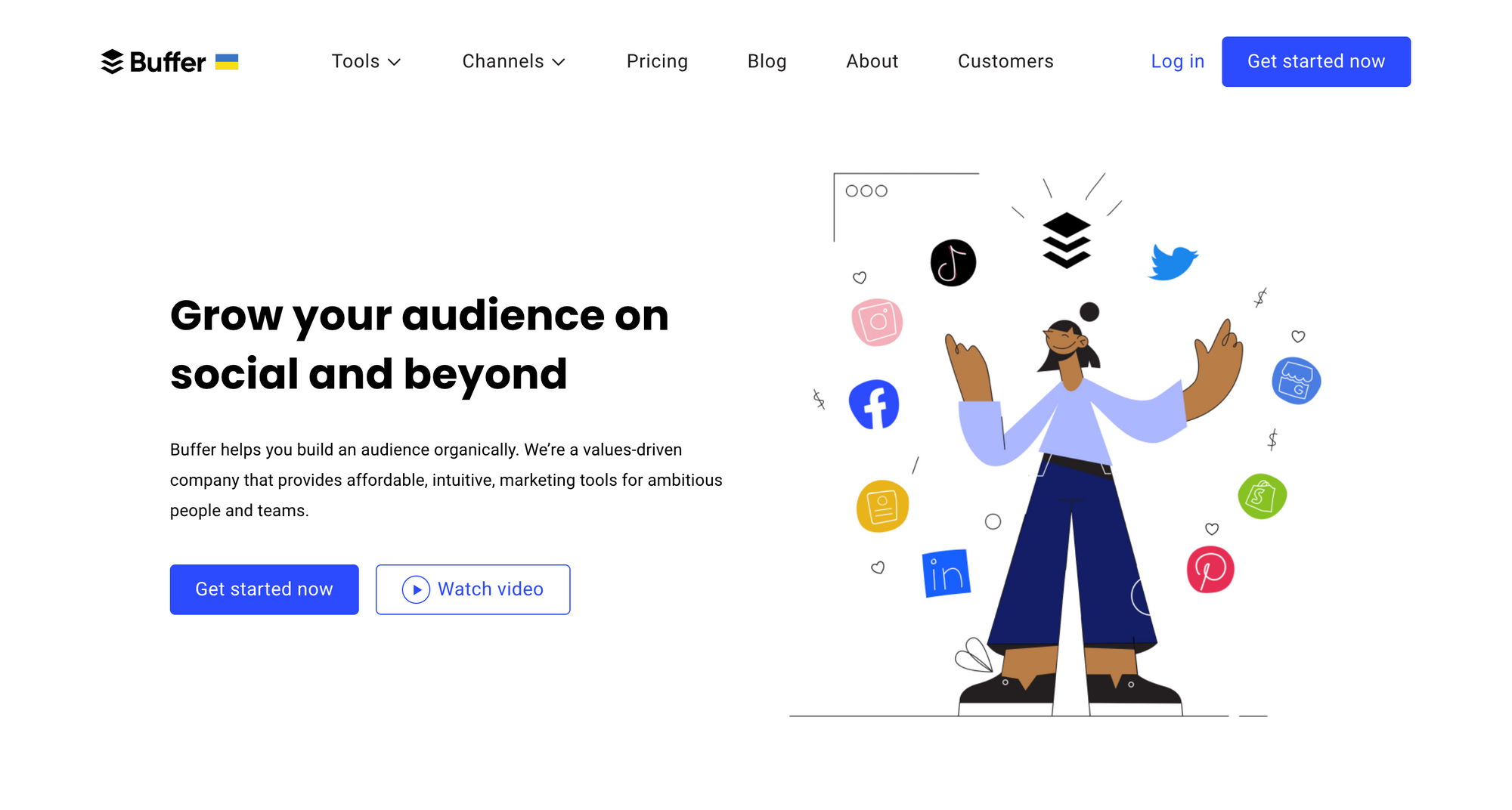 Buffer is a social media analytics platform which also features listening and scheduling, empowering your business.
The app is very useful in analyzing the results of your campaigns while boosting engagement on all social media platforms for your brand.
For an essential plan, the pricing starts at $5 per month.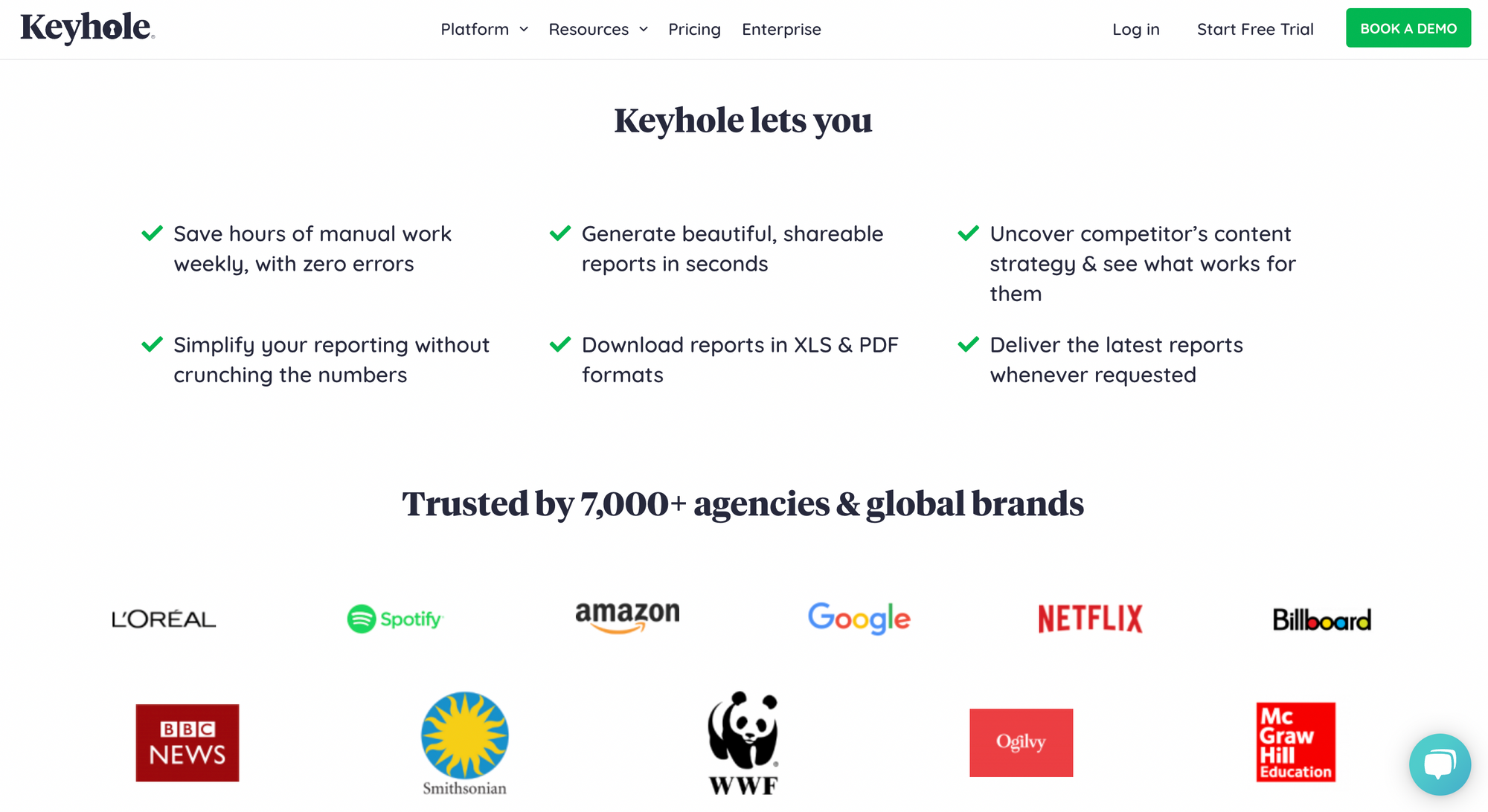 Keyhole is a social media marketing listening tool that includes numerous features, as well as mentions and hashtags, influencer trackers and account trackers.
What is more, this app also offers in-depth sentiment analysis to help marketers find out more about their audience.
For this social media listening tool, the pricing is custom made.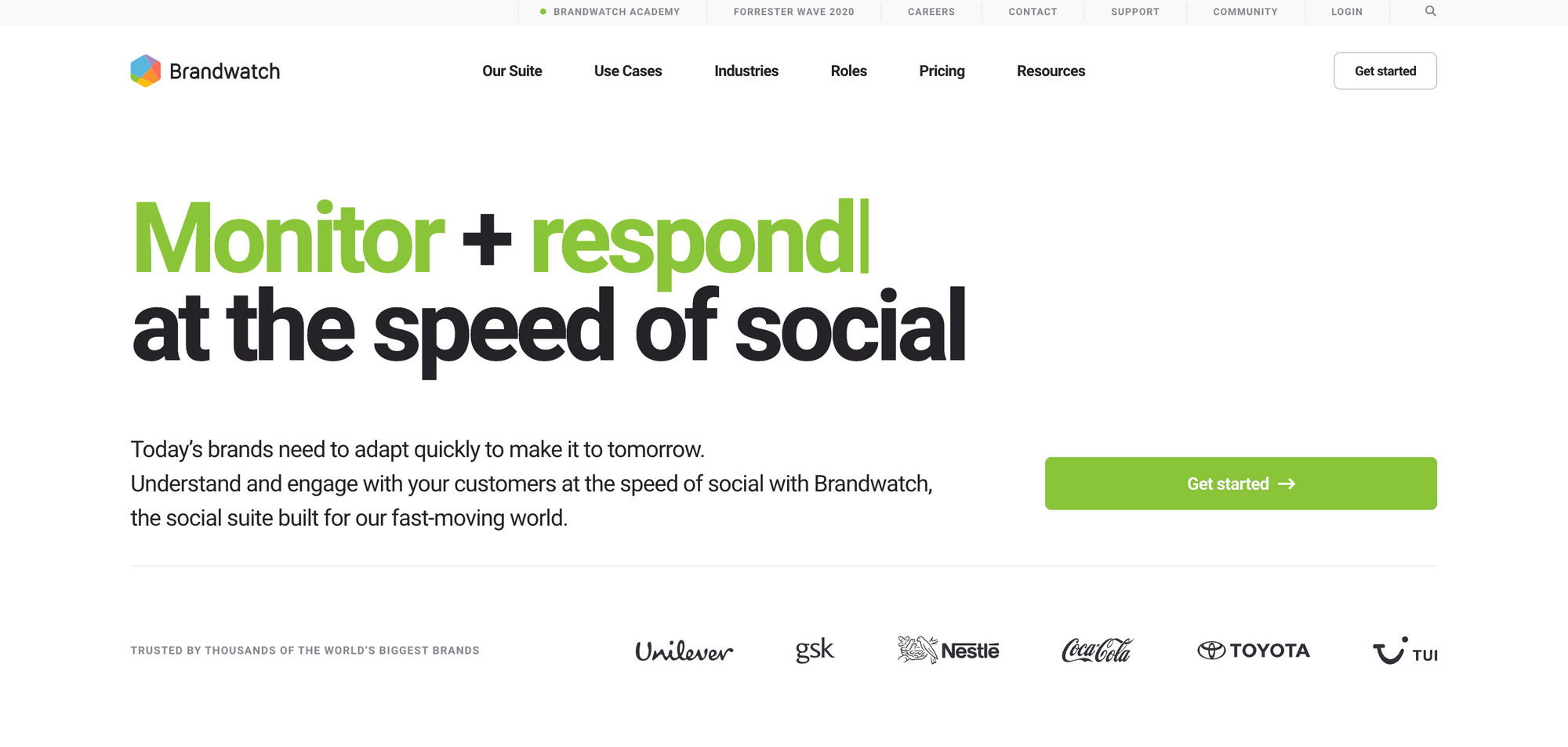 Brandwatch is a social media analytics tool which also has a listening feature. This app helps marketers learn about the latest trends to include in their future campaigns.
You can also find out about conversations where your brand is mentioned to learn about your audience's opinion.
The pricing for this social media listening app starts at $108 per month.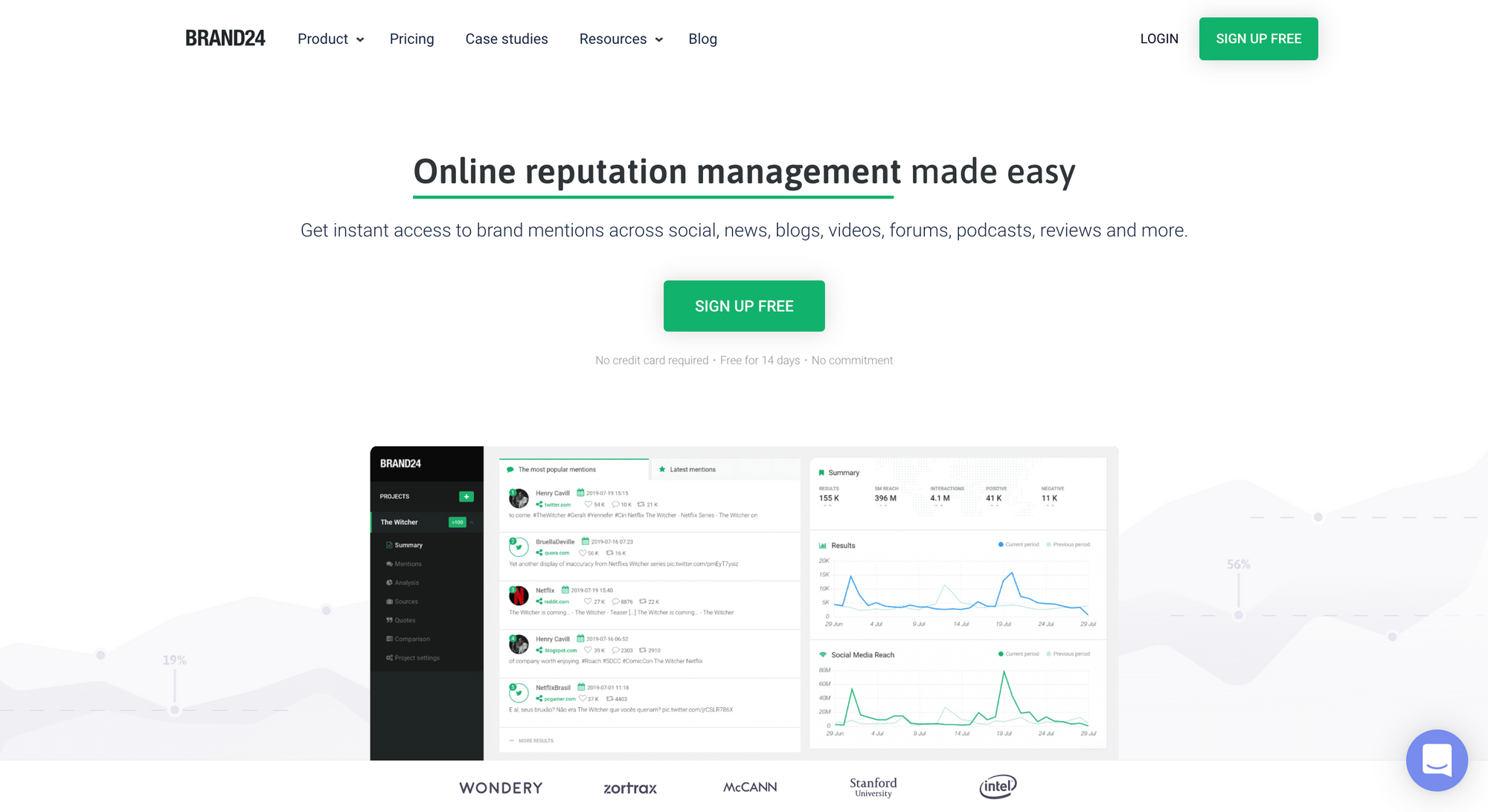 Brand24 is a social marketing listening tool allows you to find out what your audience says about your brand.
Moreover, you will know at all times what your competitors are doing and what new strategies they use to surpass your social media performance.
This way, you will know how you have to change your strategy for the better. For this app, the pricing starts at $29 per month.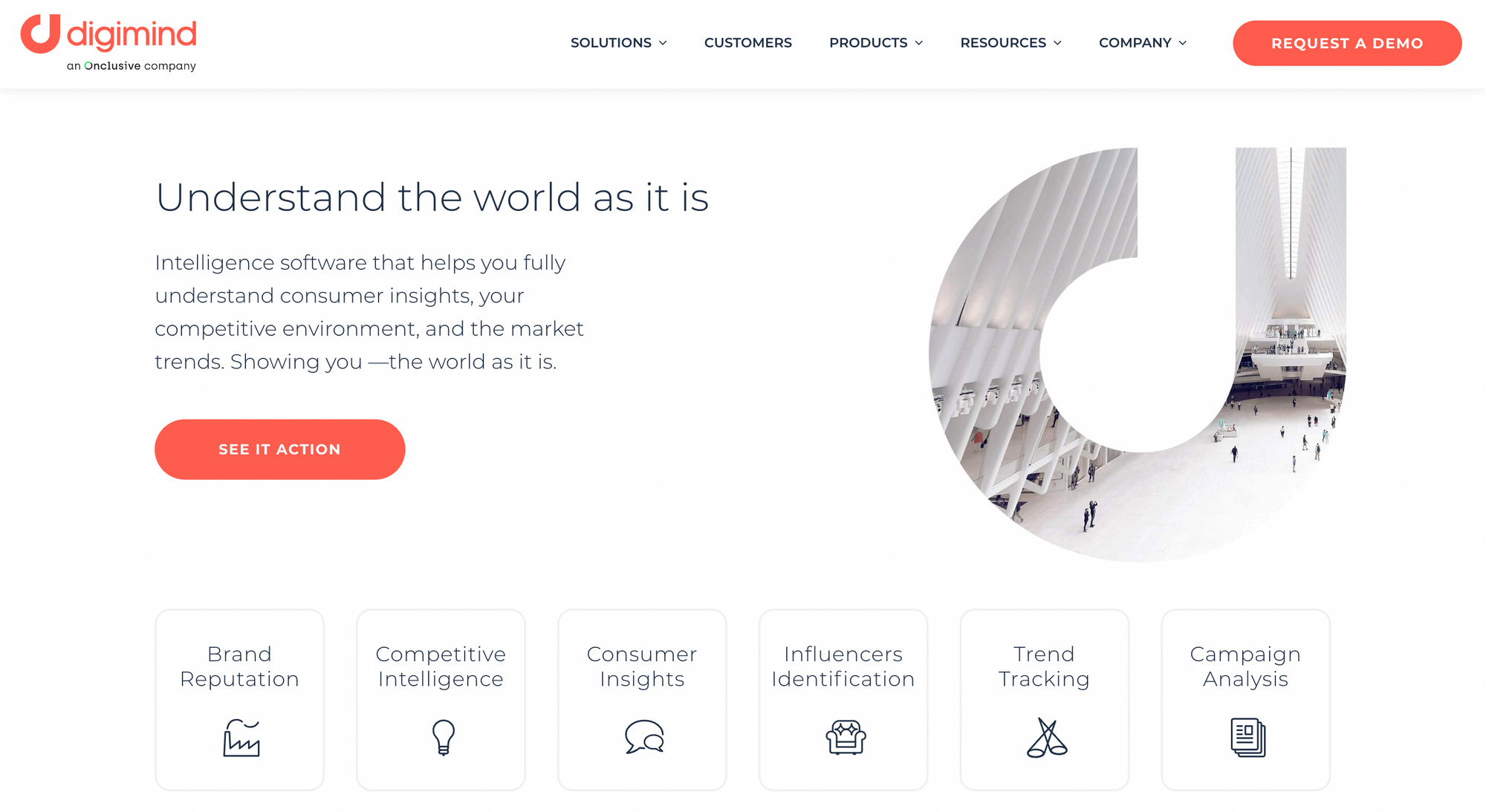 Digimind is a social media listening tool which offers market intelligence and social listening to boost your business.
By using the listening feature, you can analyze mentions, monitor particular topics, measure ROI and many other metrics.
For this social media listening tool, the pricing for a basic plan is not stated on their website. You will have to contact their team to develop a custom plan.
5. Benefits of social media listening
Since this type of brand analysis gives marketers headaches and increased levels of stress, it is clear that they are also looking for the benefits.
Here is a list of benefits for social media listening that will surely convince you it's time to do something useful for your brand.

Find your brand mentions in a single feed
A social media listening tool offers you the advantage of gathering your brand mentions in one feed.
It won't be necessary to go through all your social media platforms to collect all the needed information.
Besides seeing all your mentions connected to your brand, you will also be able to access the list of sources which mentioned you.
This way, you may gain a new perspective and discover new trends in your niche.
Interact and engage with your target audience
By seeing who are those that have mentioned your brand, you will be able to offer them answers and solutions, in case they complain about your products.
Moreover, you will be able to interact even with those who don't tag you, but they simply use your keywords in their posts.
Get audience behavior insights
Through social media listening, you will obtain in-depth data about your audience, their preferences and necessities.
In case you don't have any feedback from your audience, you can easily engage with them to find out more.
This will not only surprise the users, but it will make them feel important.
Then, you will be able to change your marketing strategy to accustom to their needs. This way, you will increase brand sentiment and at the end of the day everybody's happy.
Prevent and manage an eventual crisis
Some problems should better be prevented, instead of struggling to manage them when they appear.
Even if you may think that positive comments and negative ones are both forms of advertising, you wouldn't want negative rumors to spread more than the positive ones.
That is why it is best to answer quickly to all the complaints that occur, preventing a bigger crisis to inflate on a certain subject.
Your brand reputation is essential when you want to build brand awareness. Therefore, you should not allow users to spread out negative news about your brand in the online world.
It is harder to recover after such an incident, trying to regain everyone's trust.
Solve the issues one by one, instead of waiting for them to pile up.
Generate more leads
Another social listening benefit is lead generation. Even if you already do that through the content you develop, you can find more prospective clients after you gain insights about your audience.
Via social listening you can find out which users are looking for recommendations of services and products similar to the ones you provide.
Moreover, you can also spot those users who are unsatisfied with your competitor's products and they are likely to buy from you.
Improve your online customer support
To make all your clients happy, you need to make sure your customer support is flawless and the responding time is only a few minutes.
Otherwise, the complaints will not cease to appear and that's the last thing you want to confront with.
If others go online to look for recommendations or advice regarding a certain brand, you have to make sure they get positive reviews about your customer support and products.
This way, you will make sure they will transform into prospective leads and maybe even new clients.
Get inspired for your content
When you are a marketer and creator of any kind, inspiration is not a constant in your life. And we really get that.
But you can always search for it. Inspiration may be hiding in places you least expect it to be.
Even if you may dream some of your new marketing ideas, fresh content insights always come in handy.
They can help you build a new campaign which has greater potential to bring greater results.
Social media listening provides insights from online conversations that could really guide you into optimizing your new marketing strategy.
Final thoughts
Social media listening helps you get a better understanding of your audience, learning how to make it happier so that it turns into a win-win situation.
Your customers will get satisfied with your products and you will gain even more clients when they will see the audience's recommendations.
If some marketers tend to think that client-business is a love-hate relationship, by using the right social listening tools, every story can have a happy ending for both counterparts.
Hopefully this complete guide on how to use social media listening is helpful so that you can further develop your brand.