LinkedIn was launched in 2003. Currently it is one of the most popular social networks for professionals, and one of the top social networks overall.
The social network is primarily centered around careers, and it enables users to connect and share content with other professionals, including colleagues as well as potential employers, business partners, and new employees.
In this article, I am going to share with you a story of a woman who realized that Mahatma Gandhi was right when he said: "Be the change you want to see in the world."
She is teaching people how to market themselves, so that they can live happier, and more purposeful.
Read the story of Dr. Natalia Wiechowski - LinkedIn trainer, personal branding expert, bilingual keynote speaker, and the middle east's leading edutainer.
Meet the person behind thinknatalia.com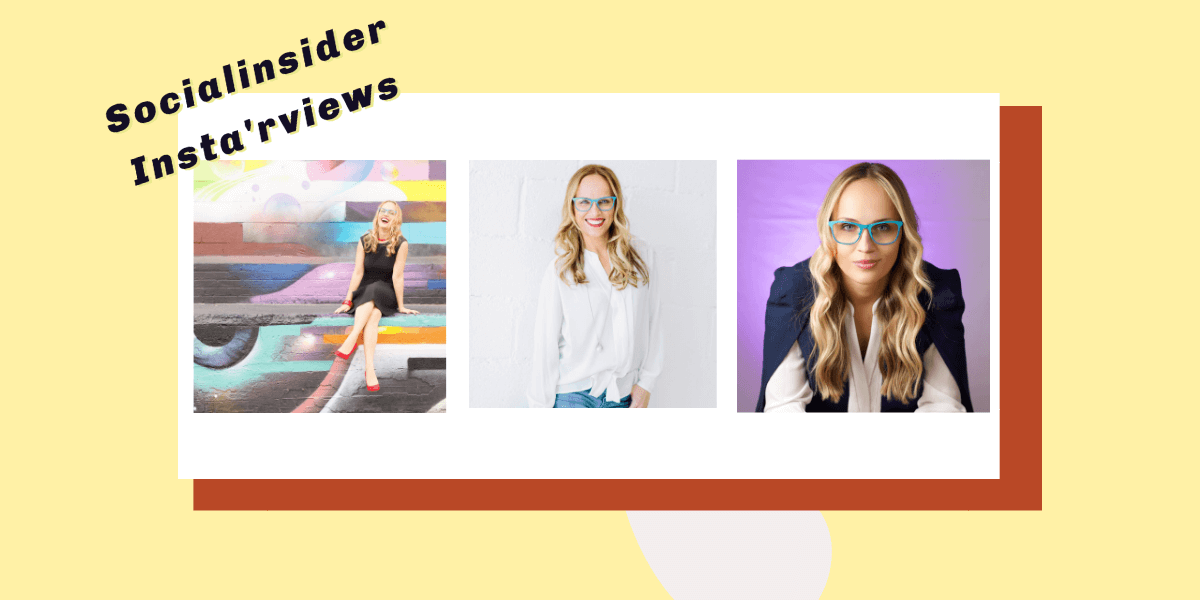 ---
A sneak peak of the article!
---
#1. Who is Dr. Natalia Wiechowski and how does her day look like?
Dr. Natalia Wiechowski is a "flawsome" human being, as she describes herself. She woke up one day and realized that Mahatma Gandhi was right when he said: "Be the change you want to see in the world."
I asked Natalia to describe me a day in her life, so here's what she told me:
Dr. Natalia: I wake up at 5:30 am, I meditate, focus on the most important thing - how to grow my business and take it to the next level, then I enjoy a good breakfast. I finish my morning by engaging on my social media channels. Then I answer my e-mails, have phone calls and (e-)meetings. During the last part of the day, I coachsult clients. My day ends at 9:30 pm.
#2. Think Natalia - how did it all start?
Quitting your job is not an easy process. When you realize that you don't want to be in that place anymore letting, to leave is the only good thing you can do for your life.
Natalia didn't know exactly what she wanted to do, but he knew she was not in the right place. So she quitted her full-time job to go on a sabbatical, to figure out who she truly is and what she truly wants in life.
This decision changed her life forever.
Dr. Natalia: I quickly realized that I needed a creative outlet to express my feelings, thoughts and lessons learned. An own blog could solve this.




As almost nobody can pronounce or write my last name properly, I needed a nick name or artist name for my blog. My "one word". I decided for Think Natalia, as thinking is one of the core things I do as a Philosopher, LinkedIn Unicorn and Coachsultant.
#3. When did you realize that you have to change something in your life and be your own boss?
Before knowing what's your life purpose, you have to try different paths. Taking a job that you don't like or living in the wrong city helps you go through the process of getting to know who you are.
This was also the case of Natalia.
Dr. Natalia: After I finished my studies, I worked in the public sector. I did not like it. During my second job, I worked in the private sector. I did not like it either. And now? I realized that I had three potential options:

Live from unemployment compensation back in Germany – not a real option, as my ambition and hunger for success is pretty high.
Marry rich - super lame option, which once again is not aligned with my core values.
Try entrepreneurship and become my own boss.




I decided for the third option, which was one of the best decisions I have ever made.
#4. Why LinkedIn and not Facebook or Instagram?
Facebook and Instagram are among the most popular social media channels, followed by LinkedIn and Youtube. So you'd want to take a closer look at the benefits and statistics of each of these platforms.
Knowing all that information, why LinkedIn?
Dr. Natalia: Instagram or Facebook are like amusement parks. People go there to have fun and to be entertained. LinkedIn is like a business networking event. People go there to do business and to build strategic alliances.




I, personally, do not use social media for entertainment purposes. If I want to be entertained, I visit an opera, dance or comedy performance. For me, social media is a business tool.




And LinkedIn allows me to focus on exactly that: Doing business."
#5. What's your social media strategy to promote your personal brand and services?
If you want to obtain more followers and grow your social accounts, you have to invest time in creating a strategy for the social media networks. Start by communicating with other people, and authenticity. Be you - the change you want to see in the world.
Dr. Natalia: Content marketing. See your content as an advance payment, as the foundation of a long-term relationship, built on authenticity, genuine listening, connection, respect and trust.
#6. Are you looking at the analytics to plan your content strategy?
Data still matter. You should know when it's the right time to post, what content brings you more engagement and how to promote yourself to become an industry influencer.
You can do this by using an analytics tool, or asking your followers directly what they think about your product and what they would change.
Or you can use both solutions, like Natalia does.
Dr. Natalia: Yes and no, I look at my analytics, frame assumptions but also ask my online community - especially my long-term fans - if they really want to hear more about topic xyz. If they say no and tell my what they want instead, I create content out of the latter needs and problems.




Numbers and stats are great, but they cannot replace "real" qualitative feedback from your online tribe and potential clients.
#7. Which of the platforms you use generates the best results?
When you say Dr. Natalia Wiechowski you should immediately think LinkedIn expert, but in a world where everyone is using all social media channels, I was curious about what is her opinion.
Dr. Natalia: "LinkedIn is my core social media platform to grow my personal brand, generate leads, get PR, expand my social network and much more.




I also started to appreciate Instagram Stories - from a community-building and sales perspective. Furthermore, my monthly newsletter gets regular positive feedback."
#8. What is your biggest goal for 2019?
We all daydream, imaginations running free through fields of desire or fear, but in time we learn to understand ourselves and to know exactly how to shape our live.
Dr. Natalia: Business: Reach a very specific, massive sales target, which is connected to a huge gift for my mother (it is sort of a bet).

Private: Look back at 2019 and say what I say every year in the last 19 years: This was the most amazing year of my life!
#9. What do you see as some of the most significant social media trends for 2019?
As a final touch, I asked Natalia what's the most significant social media trend that businesses should integrate it in 2019.
Dr. Natalia: The digital marketers I observe, look up to and learn from heavily invest in powerful, problem-solving video content, podcasts (no, it is not too late), chat bots and smarter, optimized SEO strategies. I trust their assessment and expertise.
Final thoughts


Follow your dreams, have the courage to end if something doesn't make you happy, and start all over again.
Natalia had the courage to quit her full-time job to go on a sabbatical, a move that changed her life forever.
Mahatma Gandhi: "Be the change you want to see in the world."
---
Related articles: