We live in a world dominated by social media, this is no news by now.
Social media platforms are evolving more and more everyday and keeping up with them is not an easy job.
Especially from a marketing perspective, with so many features to play with, digital marketers need to be quick, to test and above all, observe and adapt their strategy to whatever tactics seem to perform better.
This is where social media analytics step in, because no improvement is possible without the data.
Depending on your objectives, it is up to you what platforms you will choose to conduct different campaigns, but regardless of this, you can only evaluate your results by turning to different metrics.
The good news is that you're not alone on this battlefield.
Luckily, there are plenty of social media analytics tools that will give you a hand in scooping the perimeter.
But, enough with the small talk, let's just jump and see why social media analytics are so important.
Social media analytics - understand the basics
1. What is social media analytics
Let's just say you just went to a brainstorming meeting and came up with an idea that everyone loved. And it's turning into a campaign.
Now, aren't you curious about how that idea was received by the social media people, which form your audience?
Let's face it, you must certainly be.
In the marketing world this would translate into knowing what percentage of your followers interacted with your messages, how many people fell in love with your content and watched it repeatedly, or where do you stand in the market against your competitors.
And all these are just the starting questions.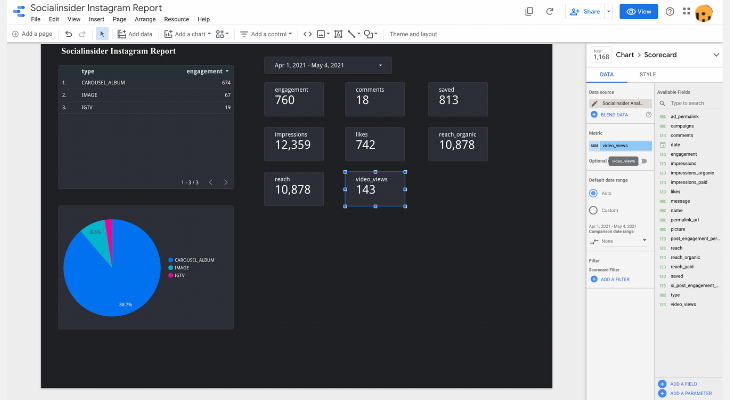 Simply put, social media analytics is the answer to everything you may wonder about your content performance.
Of course, needless to say for each platform, there are certain, specific social media metrics that you want to keep an eye on and that must be included in your campaign evaluation report.
2. Why social media analytics is important
Social media analytics is something that every marketer should rely on. It is the only one thing that gives you insights into what is working and not, at the same time, indicating what would be nice to change in order to get better results.
Through the power of social media analytics you can see which are the platforms that work best for your business and direct your efforts towards it.
Or you can always compare present campaigns to previous ones, especially if they have a similar objective, in order to see if there's something that changed in your fan's behaviour or interests.
When creating a social media strategy, you must take into consideration some key tactics for which social media analytics will play a huge role:

Measure engagement by social channel
Compare your ongoing social media campaigns
Get insights from your competitors
Tracks your influencer's campaign results
3. Segments of social media analytics
3.1 Social media analytics about your audience
Before starting any social media campaign, the number one thing to do is to define your audience.
Just think for a second, it's simply impossible to have your messages loved by everyone. That's why you must direct them to those specific people that show interest in the topics you may have something to say.
By taking the time and clearly defining your audience you not only increase the chances of gaining a loyal and authentic community, but also have the chance to spare some money - if thinking about ads - which we'll cover later on.
Now think a bit. How would you describe your ideal buyer persona?
How old or how young are the people you want to reach?
What does their online behaviour look like? What needs do they have?
These are all questions that social media analytics can give you an answer to. How great is it?
After all this is in place, you can start thinking about creative concepts and communication strategies.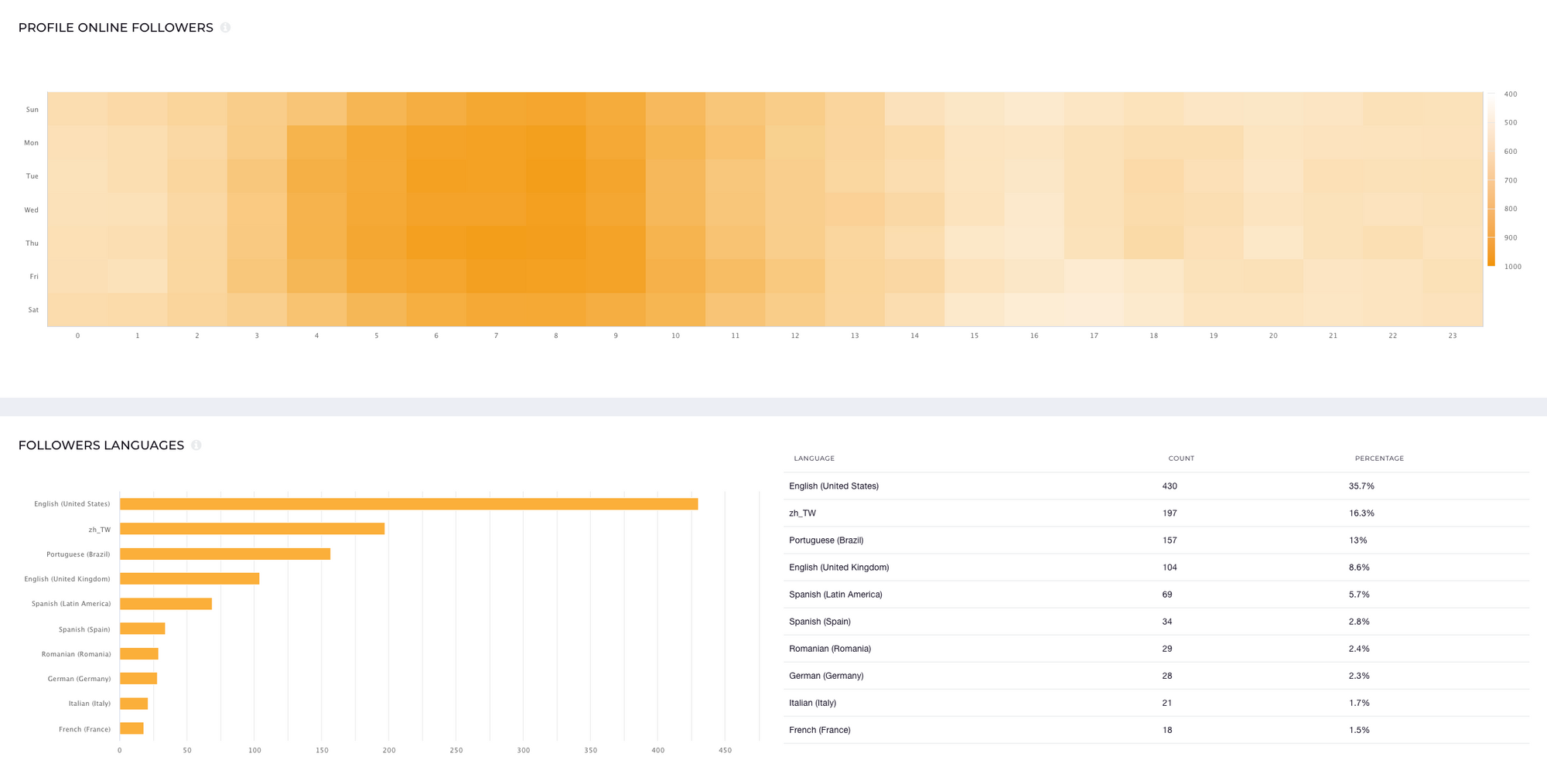 3.2 Social media analytics about your performance
Ok, so you've created a couple of cute social media posts and sent them out into the wild, on all the platforms available.
But how do you know on what platforms do they work the best and on which platforms they should be replaced with something else? If your guess was turning to social media analytics then congrats. That's true.
Having a marketing strategy means knowing how to adapt your core idea of a campaign for different audiences, on different platforms.
Social media campaign analytics can give you an idea of what type of campaign performs best on different social media platforms and help you make better decisions in the future.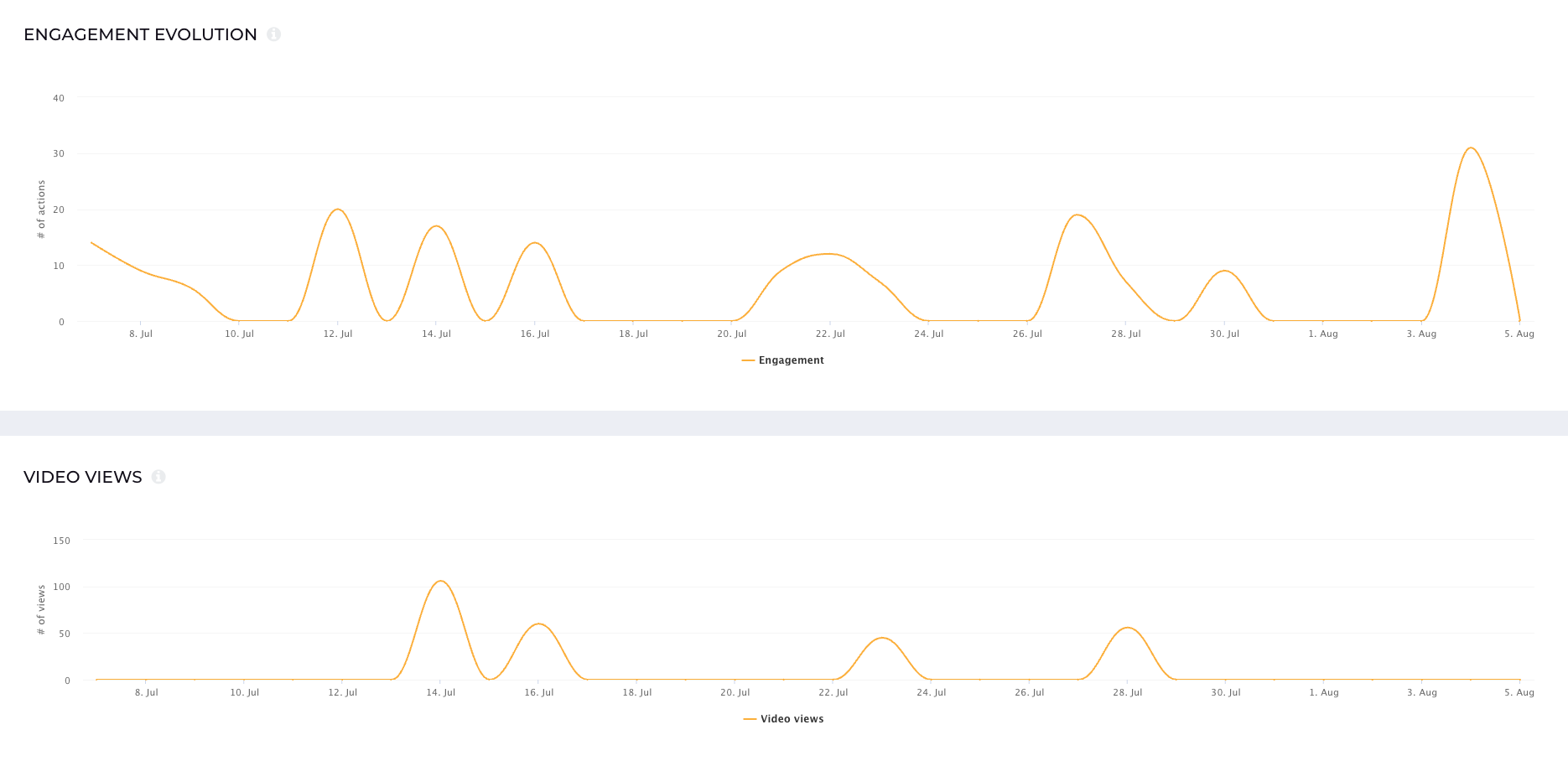 Here are two of the most important social media metrics that will give you a pretty good idea of how your posts performs and how your audience responds to your messages:
The average engagement rate by followers: measures the level of interactions an account has through the content published, divided by the number of followers, and multiplied by 100, to get a percentage.
The average engagement rate by reach: reveals how many people interacted with your posts from those who have seen your posts aside from your followers. It's calculated by dividing the engagement of a post to the reach, all multiplied by 100.
Most certainly you'll find this social media metrics in pretty much all the social media tools for reporting, so all that's left to do now is to do your research and discover which one is more suited to your needs.
3.3 Social media analytics about your fan's sentiments
Although one of social media's purpose is to spread the word out there about different initiatives, there's always the other side of the coin, that can come forward at any time.
Of course, brands love having people engaging with their posts and commenting, but there are times when this can become a very, very bad thing.
They say even bad press is good press, but if we take a look at huge disastrous outcomes for businesses that happened due to some communication errors or misunderstanding, it doesn't seem like it anymore.
Social media sentiment analytics must not be overlooked simply because it has the power of preventing serious communication crises. And let's be honest, nobody is in the mood to deal with the stress of managing a crisis, right?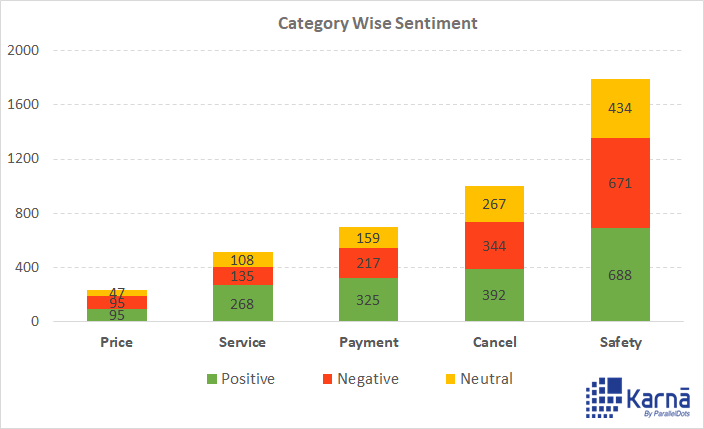 3.4 Community management analytics
The more you interact with your followers, and the more you reply to their questions and inquiries, the faster you'll win them over, maybe even turning them into brand ambassadors.
For examining how great and open your page is at communicating with your customers, you'll want to take a look at your page's average response time, which will indicate how long is taking your page to reply back to your customers.
This aspect of the communication process is very important since it is one of the determinants of the sentiment we were talking about earlier.
3.5 Paid social media analytics
Besides the many activations, the unique, inventive, cutting-edge and bold initiatives of promoting something, marketers may come up with in order to realise outstanding communication campaigns, a big part of the marketing budget will always be directed towards ads.
And when huge amounts of money are at stake, you have to make sure the results are up to the investments. That's why social media analytics for your ads are crucial, and great for your social media tools for reporting to have.
First of all, you have to make sure the content invested in your ads is bulletproof. Take your time in analysing your audience, learn what kind of content they most rely on and then start creating in that direction for your ads.
Constantly checking your social media campaign analytics for your social ads will help you optimize your ads and budget as well, which is most important.
Also, in such an emergent digital landscape, where more and more brands are struggling for the user's attention, you must be aware that you always have to keep an eye on your competition as well, and learn from what they are doing great or bad.
When doing a competitor's analysis, in order to really understand how you can outperform your competition, you must see the whole picture when it comes to their strategy.
Which means going through all the social media analytics presented here, examining their pages as you do with your own.
And paid social media analytics are no exceptions. So, depending on the social media analytics tool you're using and its limitations of course, be sure to put this metric on the "to watch" list.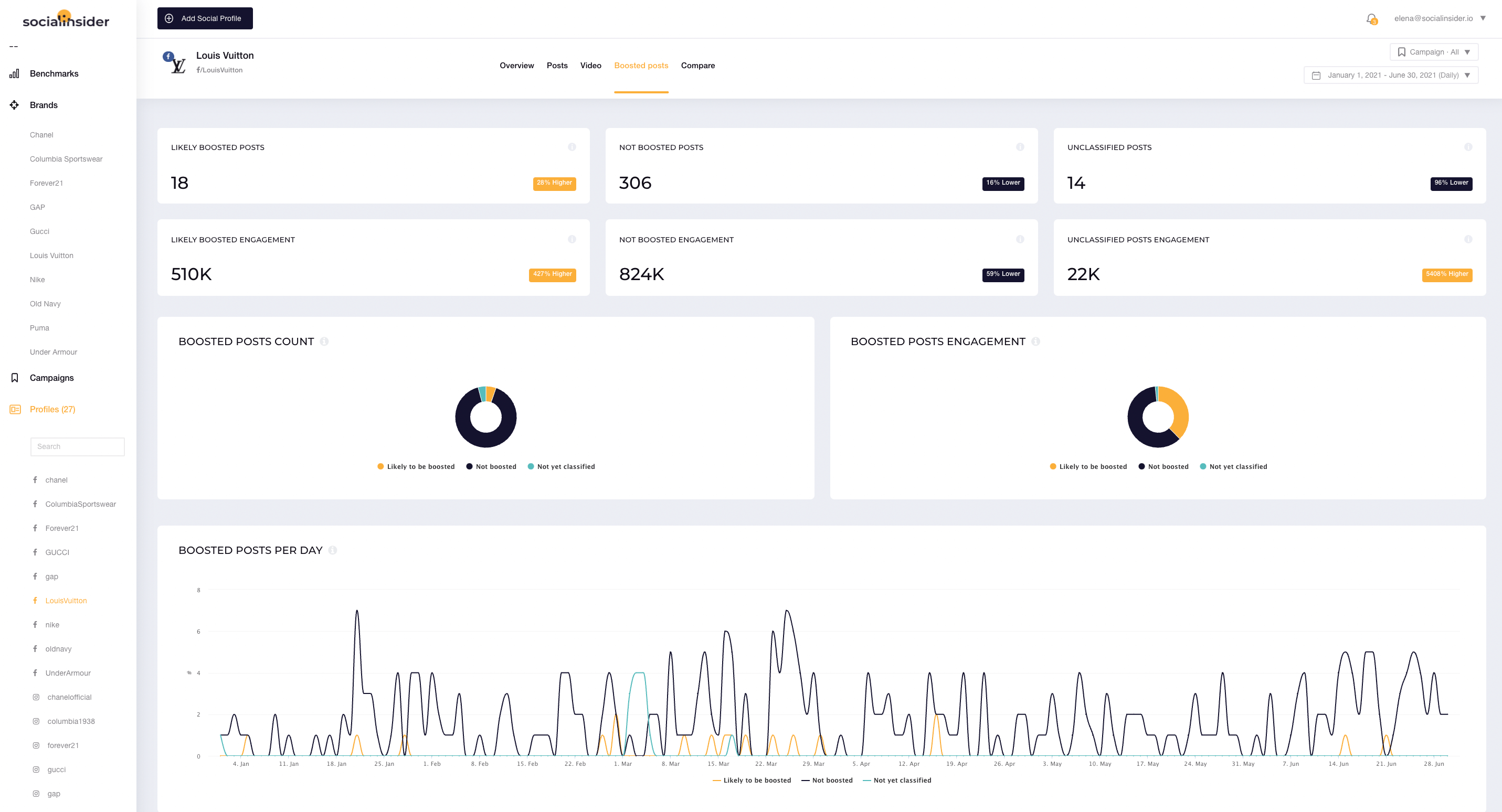 NOTE: You can analyse the performance of your ads with Socialinsider and get an idea of how much your competitors invest in paid as well.
3.6 Competitive social media analytics
Continuing to explain why comparing your brand to others, from the same line of operation is important, we'll go even further and say not only you have to benchmark your results against your prime competitors, but against the whole industry you're a part of.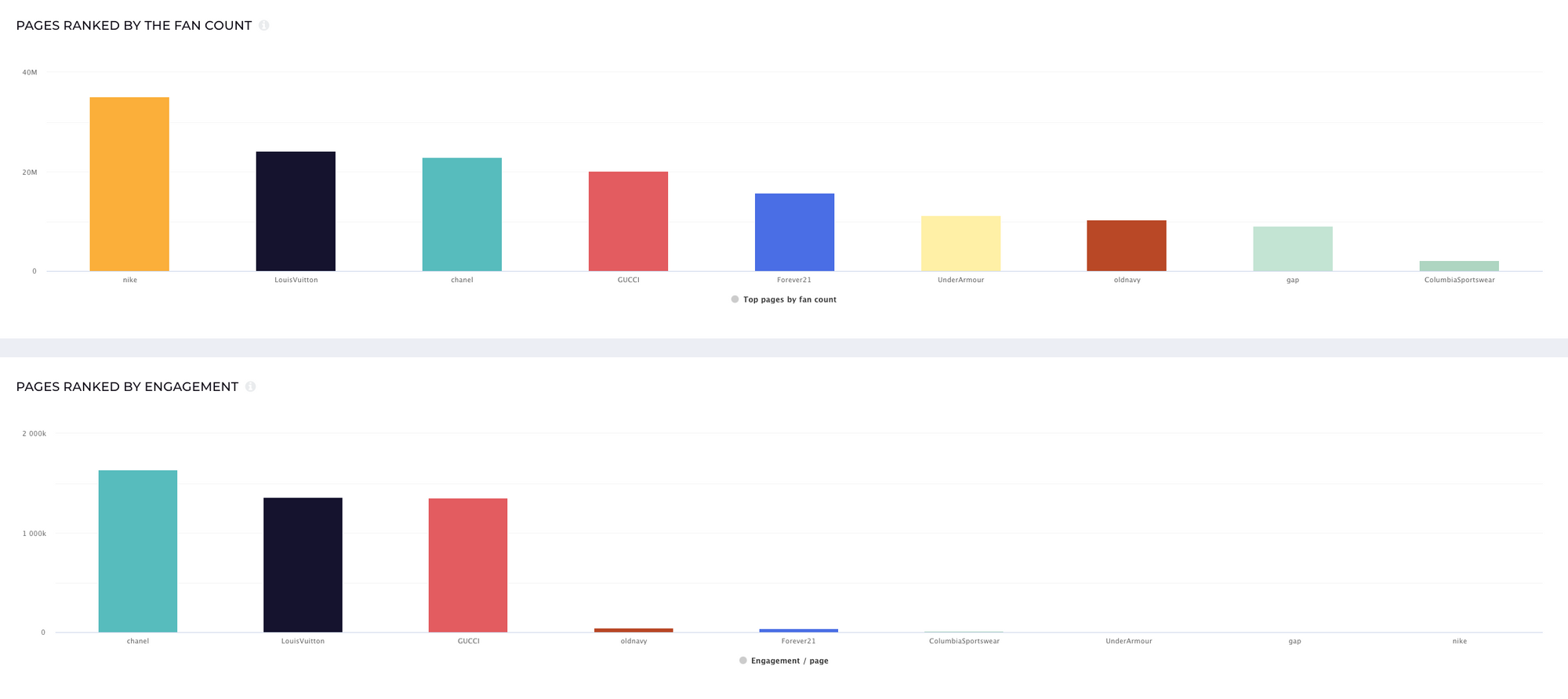 It may seem like a lot of work to do all that, and truth be told, it actually is. But, by staying up to date with the industry's trends will make you see more clearly how your marketing strategy should be shaped to get the success you're after.
An important mention about all these social media analytics segments is that they must be constantly supervised.
Important social and economic factors, such as the COVID19 pandemic of 2020, for example, can generate major changes in the online behaviour of customers and by constantly monitoring the data, brands will be able to adapt more rapidly and successfully in case of a crisis.
NOTE: Socialinsider is one of the social media tools for reporting that offers competitive analysis and industry benchmarking. Start your free trial!
3.7 Influencer analytics
When the time has come and you start considering working with some influencers to boost your social media presence, you must be aware there are a couple more things that need to be done besides sending some mails and writing some posts.
When working with an influencer you must do a thorough research in order to make sure you find the right ones for your brand.
You must think of your audience and who your community can resonate to. And to their audiences as well.
Are they a good fit for your business?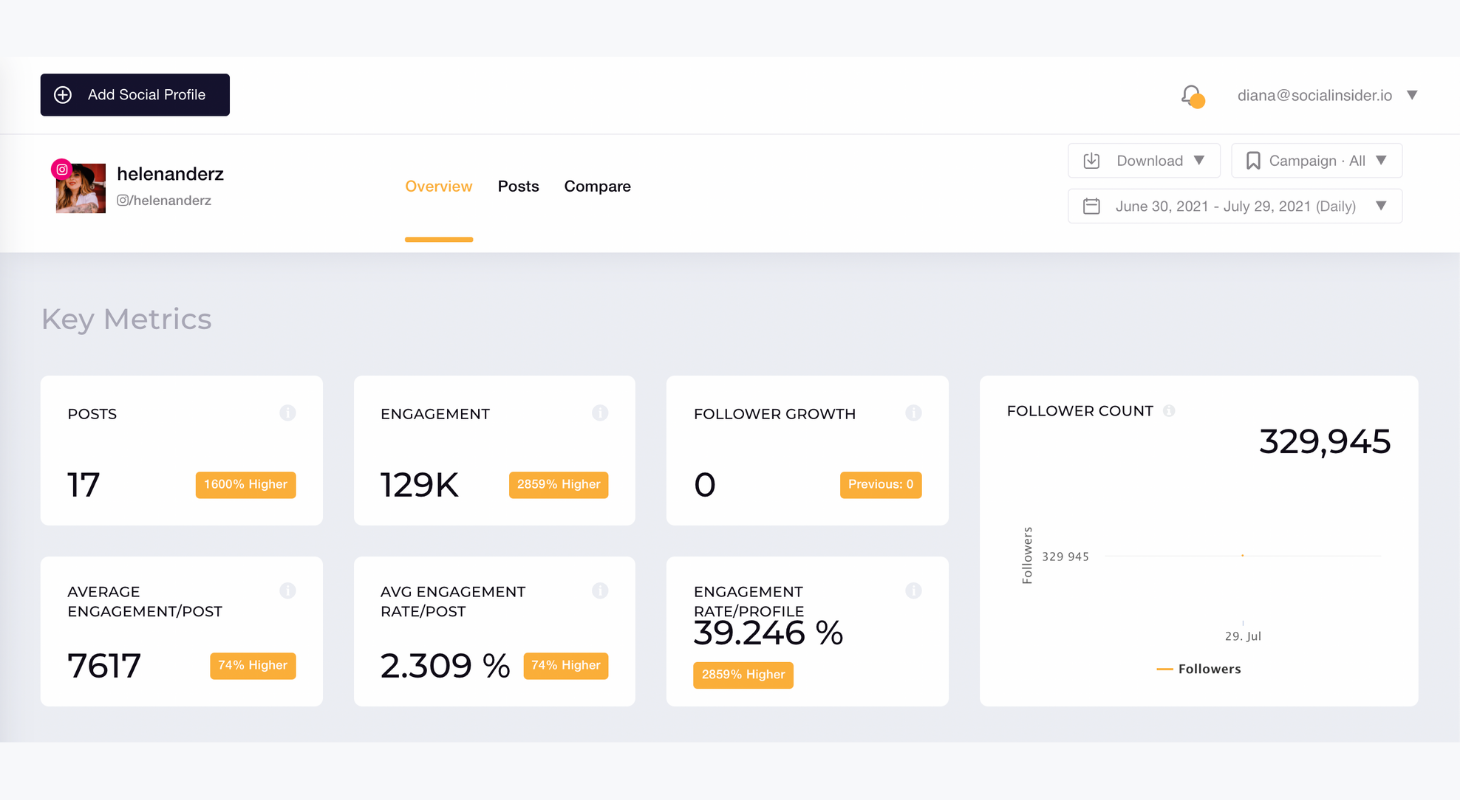 Also, when conducting your influencer research, you have to pay attention to a few metrics, to understand their performance and to identify possible pains or gains if choosing to work with them.
With a quick look at these influencer social media analytics you'll be able to tell who has the potential of succeeding at telling your brand's story:
engagement rate
account's evolution
posting frequency
social media content performance

Final thoughts
Yes! To be a marketer implies all the cool stuff like playing with stories and filters, talking to influencers, and creating fun campaigns mechanisms.
But it also implies creating regular reports, carefully analysing data and optimizing budgets so that everything runs smooth and nice. And social media analytics is what a good marketer relies on.
There are always new things to discover and hopefully this social media analytics guide was just what you needed to make a step further into your career as a social media manager.
Related articles: