You've been searching and searching for a brand analytics tool for quite a while now? Then congrats, you've ended up in the right place.
We understand that sometimes you just want to see the whole picture, and that's why we created the "Brand analytics" feature.
We're happy to introduce Unified Brand Reporting feature - an easy way to analyze and measure any brands' social media profiles in one dashboard.
This product update will save you hours!
Brand analytics is a feature that includes relevant insights to enable brand owners to make informed and strategic decisions about their product and marketing actions.
You'll be able to analyze any brand Facebook and Instagram profiles, LinkedIn page, and the Twitter account in one place.
Let's see the benefits of this feature!
---
Step 1. Select a project from the sidebar.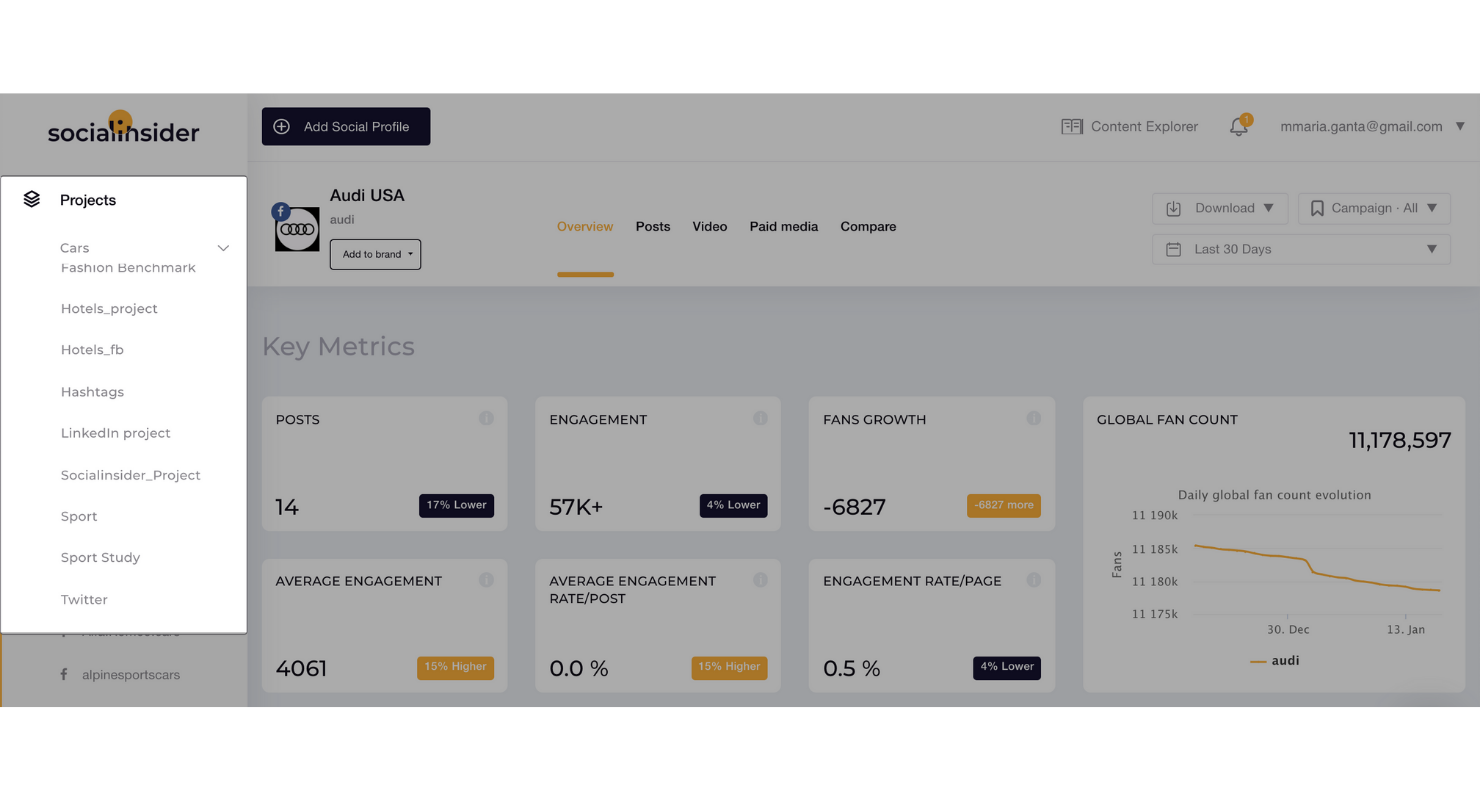 Step 2. Go to the profile you want to add to a brand.
Step 3. Click "Add to brand."
Step 4. You can create a new brand (fill in the name and click "Add") or you can select an existing brand.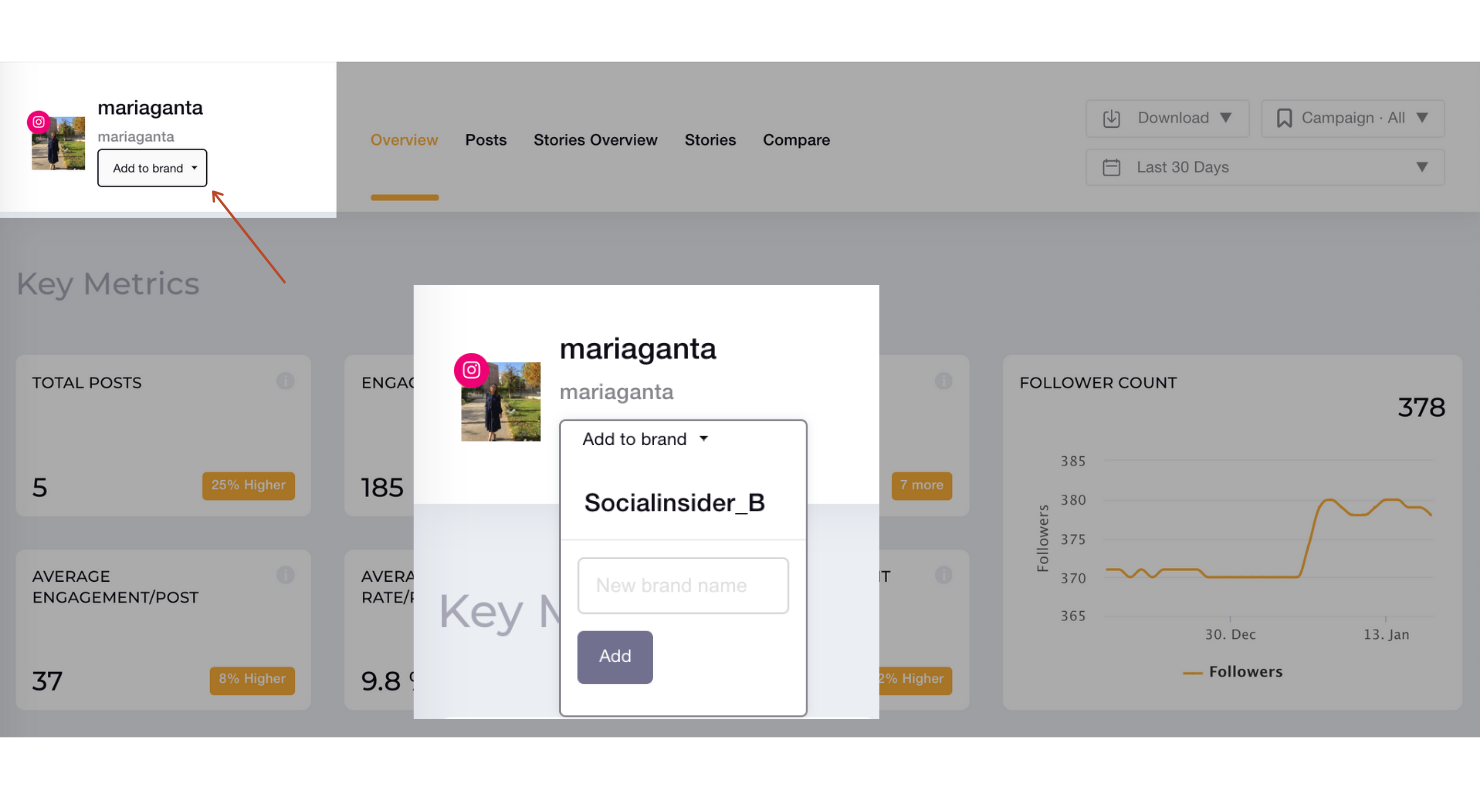 What data you'll get:
The total number of fans per profile
The total engagement per profile
The total number of posts per profile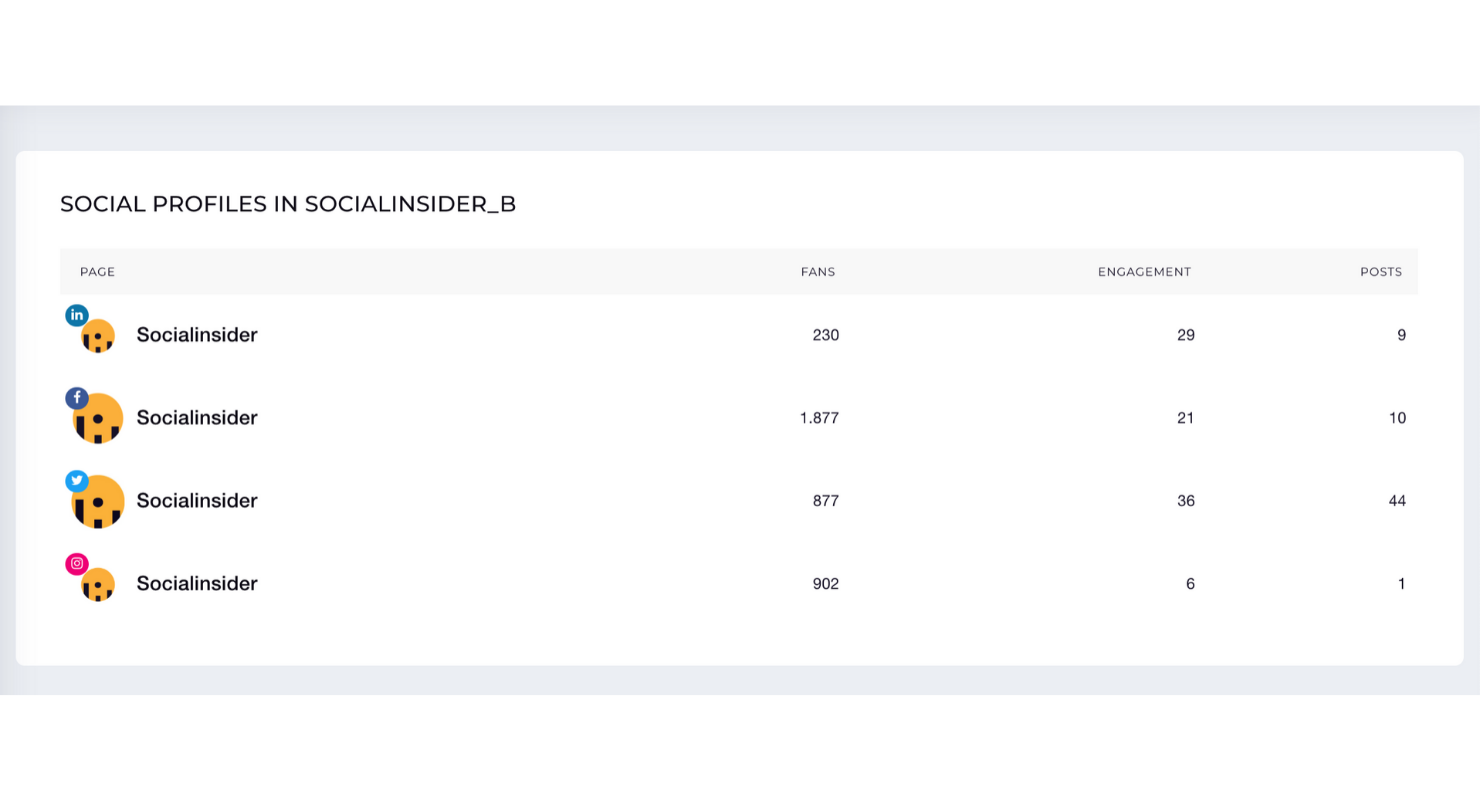 Key metrics
Total brand posts
Total brand engagement
Total brand gained fans
Audience
Total fans by social channel
Fans growth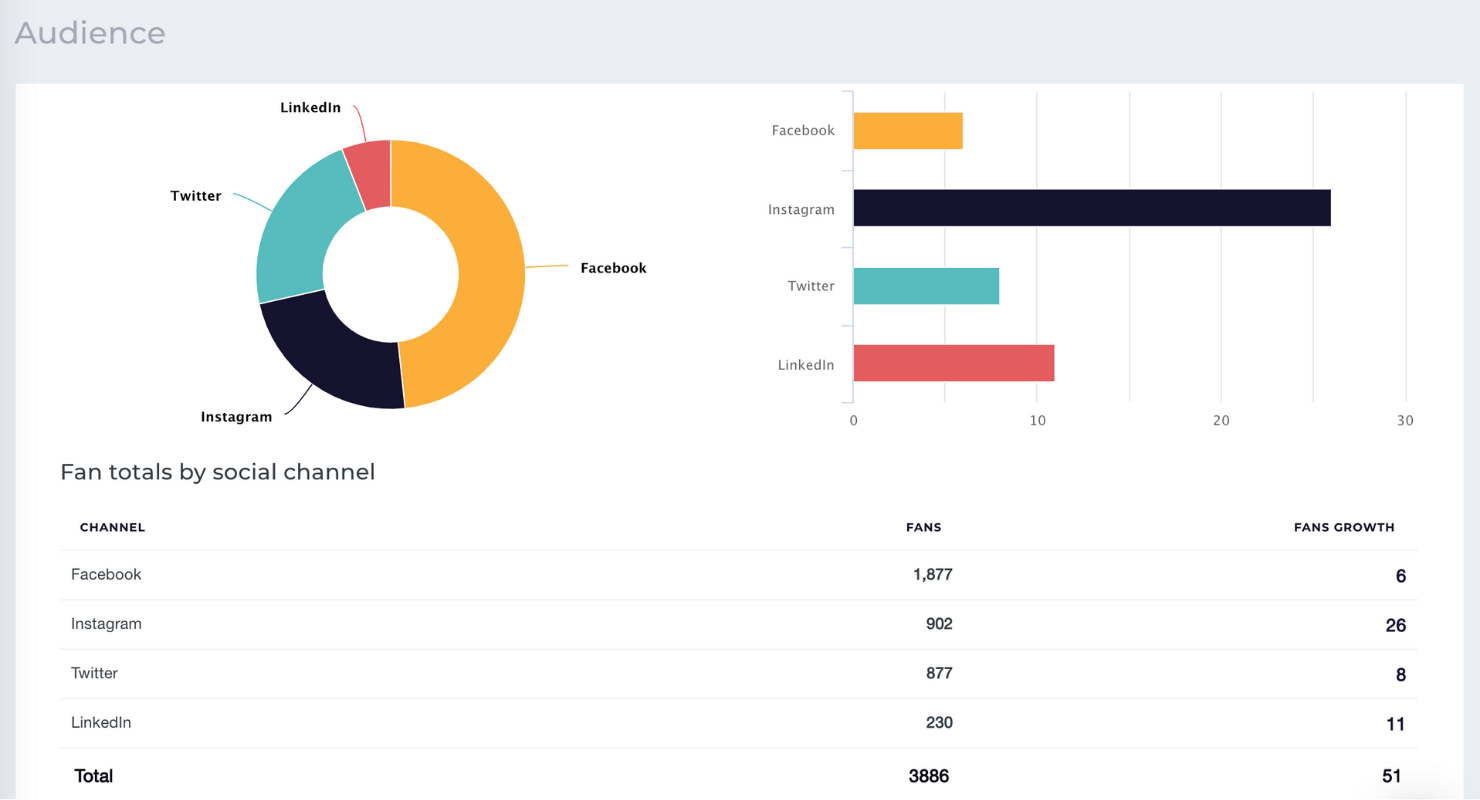 Posts
Total posts by social channel
What changed compared to the previous period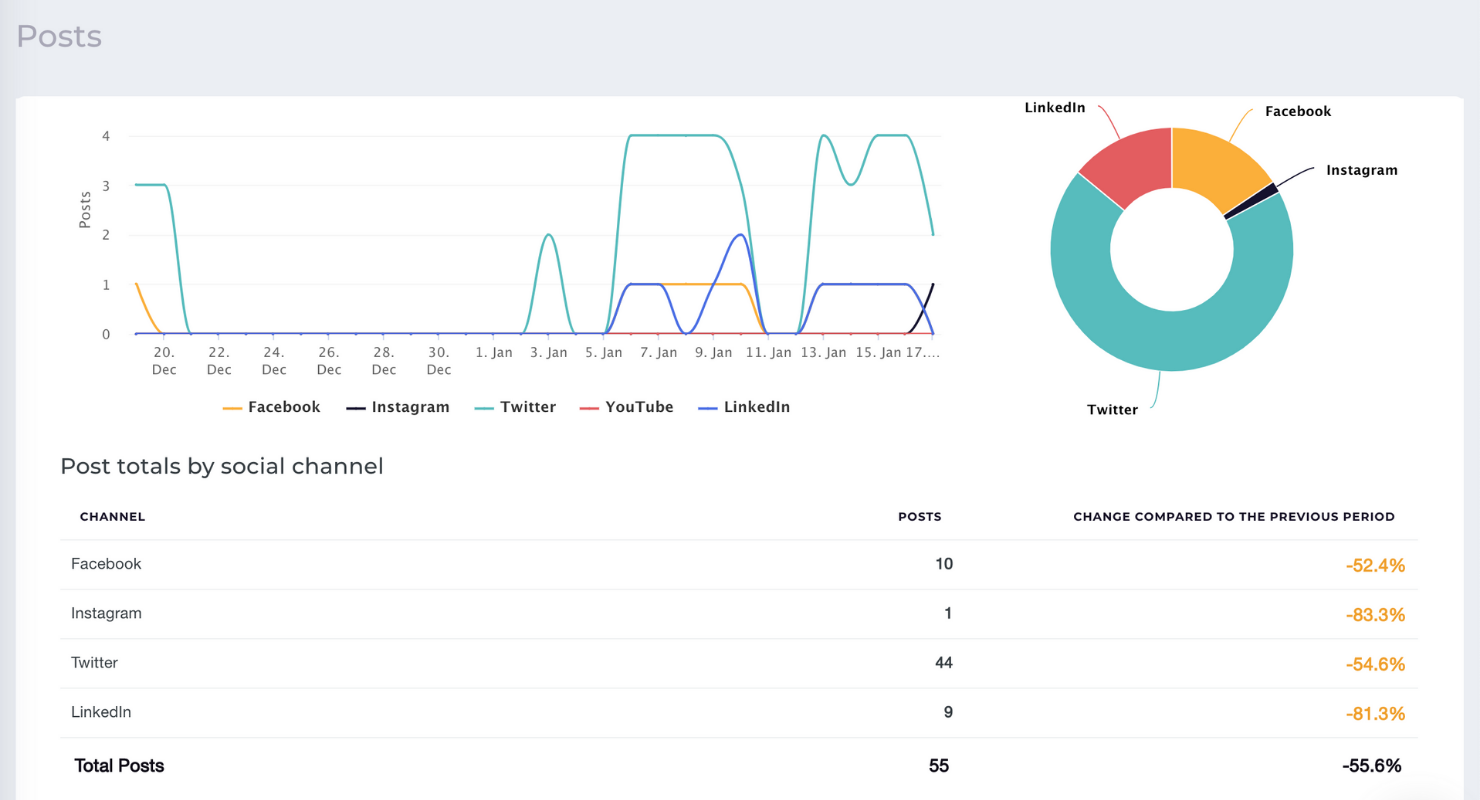 Engagement
Total engagement by social channels
What changed compared to the previous period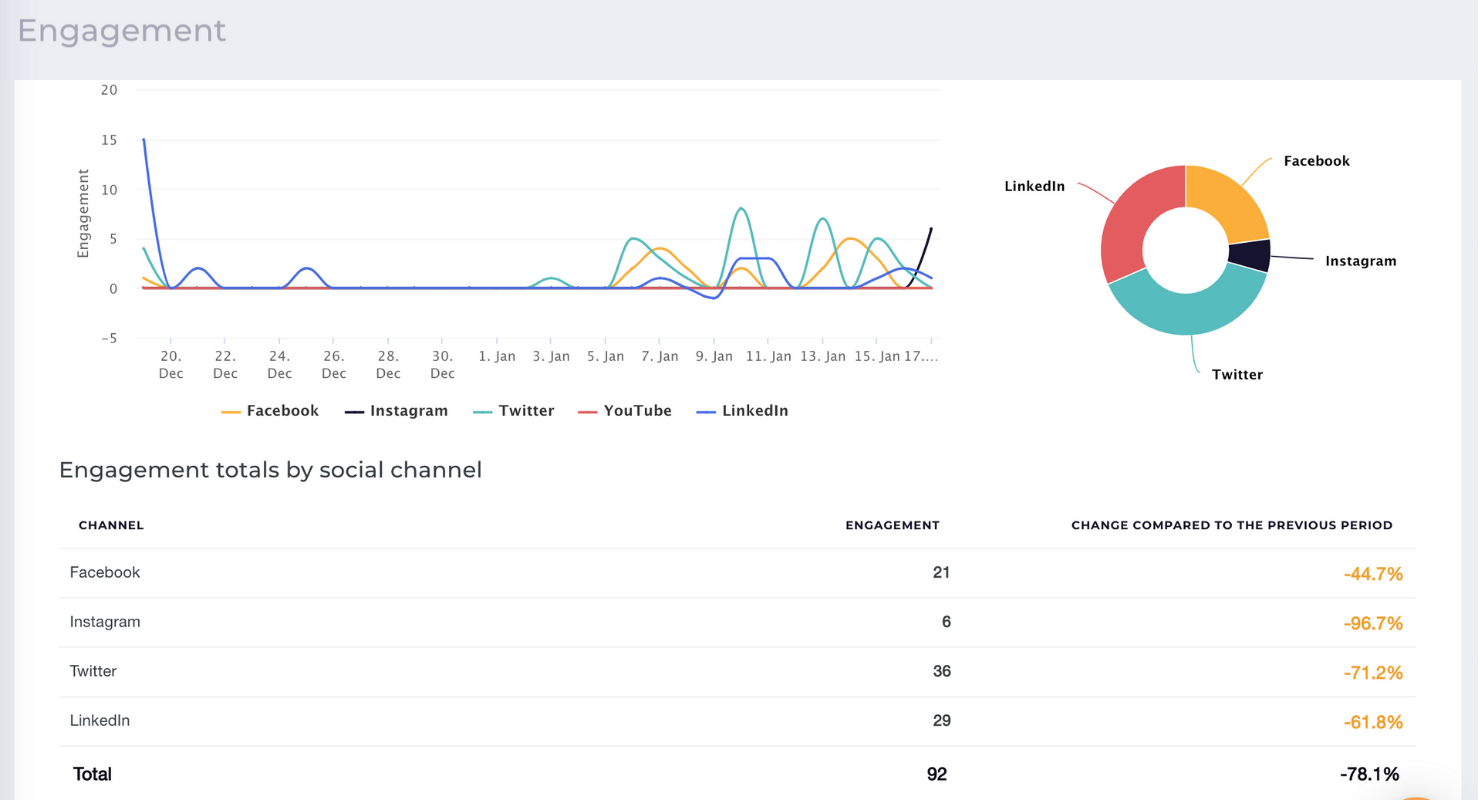 Most engaged brand posts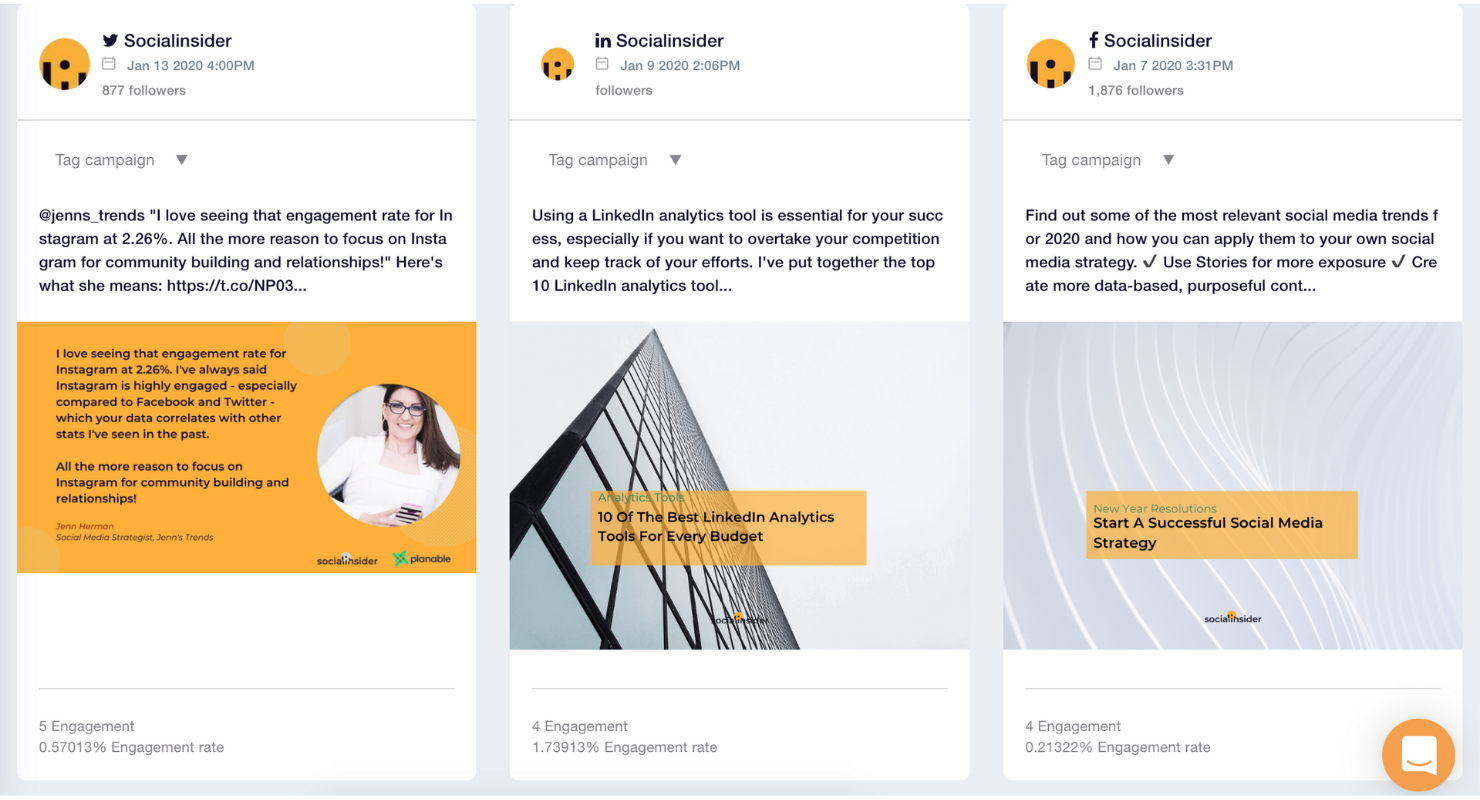 Note! You can easily export these stats as PDF.
Final thought
With the brand analytics feature you can get a quick brand overview by grouping social profiles that you monitor.
Check it out in the dashboard and let us know how it helps you 👏
If you have more questions about this new product feature, reach out to us on our live chat or via email.
Related articles:
[Product Update] Meet Socialinsider's LinkedIn Analytics Tool - An Easy Way To Analyze Your LinkedIn Performance