Meet Our Mid-Term Roadmap
Confession time: I'm not good at keeping secrets.
Talking free about plans helps me to overcome my wants. Before starting this startup with Razvanand Andrei, I was telling them that I won't be able to keep just for me the roadmap of Socialinsider. Razvan was so happy to adapt this 'ability' of mine into one of our core value: transparency.
By definition, transparency is "lack of hidden agendas and conditions, accompanied by the availability of full information required for collaboration, cooperation, and collective decision making".
I was more than happy to promote this value while working with the guys, but 'hey, we're a team of three' and our life is already on basecamp. So, why not share our plans with our users?
Today, I'm going to share with you our medium term roadmap and what we're doing to do for the next 3 to 6 months: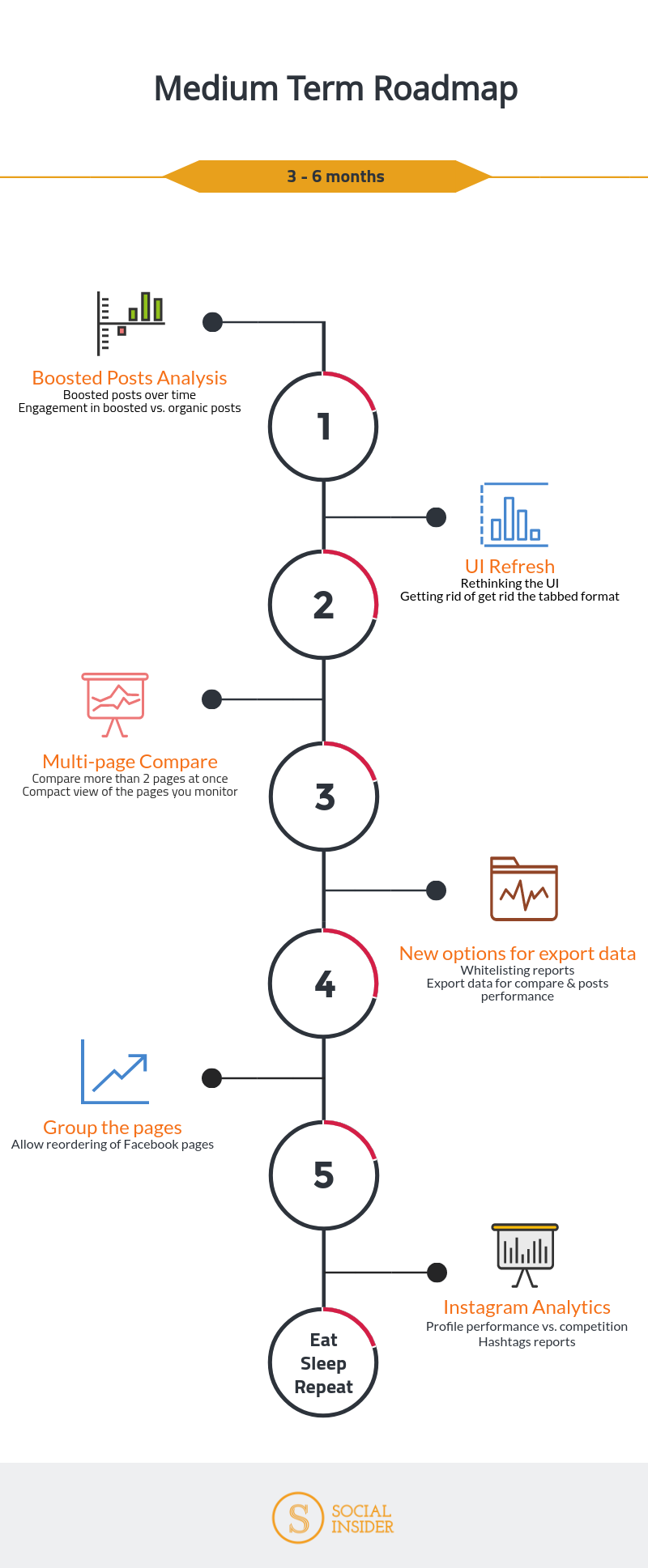 Want a specific feature or need something else? Drift with us or leave us a comment here.
PS: here's a little secret about secrets: they tend not to stay secret for a very long time.
"Well, if you're like most people, you probably went and told someone else. (Don't be embarrassed, your secret is safe with me.) As it turns out, if something is supposed to be secret, people might well be more likely to talk about it. The reason? Social currency."​
Read "Contagious Why Things Catch On" written by Jonah Berger and find out why people cannot keep secrets.
Report and analyze social media performance for multiple business profiles from one dashboard with Socialinsider! Create social media benchmarks for your clients or industry, generate .pdf or .ppt reports, and automatically send them to clients. - *For users on an Agency plan.
---
Related articles:
P.S. Can we send you an email?
Once a week or so we send an email with our best content. No sales pitches, no bullshit, and one-click unsubscribe: