15+ Instagram Stats Every Marketer Needs To Know In 2018
Better prepare your Instagram campaigns with these 15+ marketing stats.
Instagram was launched in 2010 by Kevin Systrom and Mike Krieger. Since it's launch, the app has seen exponential growth, from 25,000 users the first day on the market to 1 million users by now.
Instagram is a mobile social network that allows users to edit and share photos as well as videos. Due to the apps visual nature and high user engagement rate, Instagram is also a valuable social media marketing tool for businesses.
Today, I'm going to share a complete list of stats you should know about Instagram which includes: instagram stats for business, usage stats, demographic stats and advertising stats.
Let's dive in!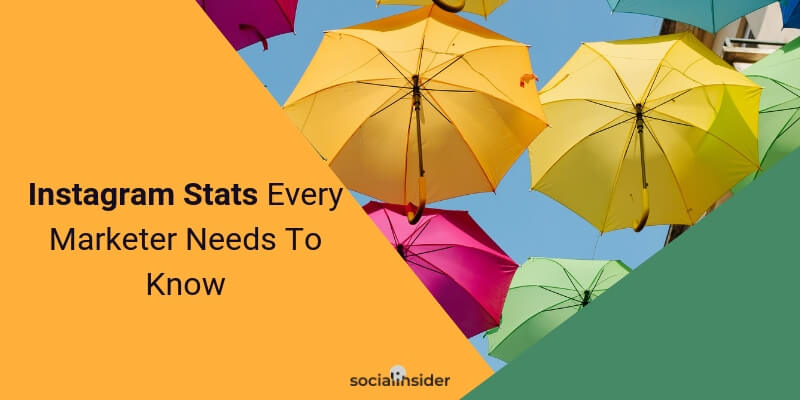 ---
The complete list of Instagram stats every marketer needs to know in 2018
👉 Instagram Stats for Business
👉 Instagram Usage Stats
👉 Instagram Demographic Stats
👉 Instagram Advertising Stats
---
#1. Instagram Stats for Business
How can your brand make a splash on Instagram?
Generally speaking, most people were using Instagram as a platform to follow their passions, to post photos and videos and to keep in touch with friends. For some time now Instagram is much more than that.
From global brands to entrepreneurs this platform became an opportunity for everyone to reach and engage with their audience.
Here are some Instagram Statistics that reveal how important became Instagram for Businesses and how you can create a name using it.
#1.1. There are 25 million business profiles on Instagram
According to Instagram, there are 25 million business profiles on this platform, and over 200 million users visit at least one business profile every day.
Marketers are using this opportunity to promote everything from concerts, clothes, new restaurants, new articles or anything that can bring them a higher engagement rate.
eMarketer found that 96 percent of fashion brands use Instagram to promote themselves.
#1.2. 80% of users follow a business on Instagram
People are not ashamed to follow their favorite brand on Instagram, even more, they use this to find out the news.
80% of Instagrammers follow at least one business.
#1.3. 60% of the top brands on Instagram use the same filter
It can be Earlybird, Sierra, or Ludwig; most brands are picking a filter that they think it fits with what are they posting are are using it for all the posts.
Giving your brand its look and feel on Instagram can be one significant move.
Studies found out that 60% of the top brands on Instagram use the same filter for every post. It can be a good marketing idea, seeing your pictures people will recognize you and will associate those with your brand.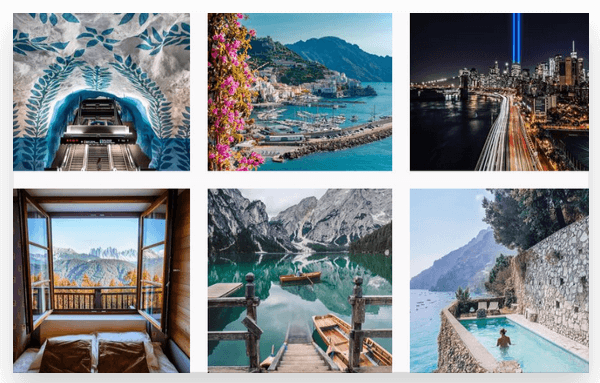 👉 Don't forget to create a create a theme for your Instagram account!
#1.4. 75% of Instagram users take action after visiting a post
According to Instagram, 75% of Instagram users take actions such as visiting a website, buying clothes or trying a new restaurant/hotel after looking at an Instagram advertising post.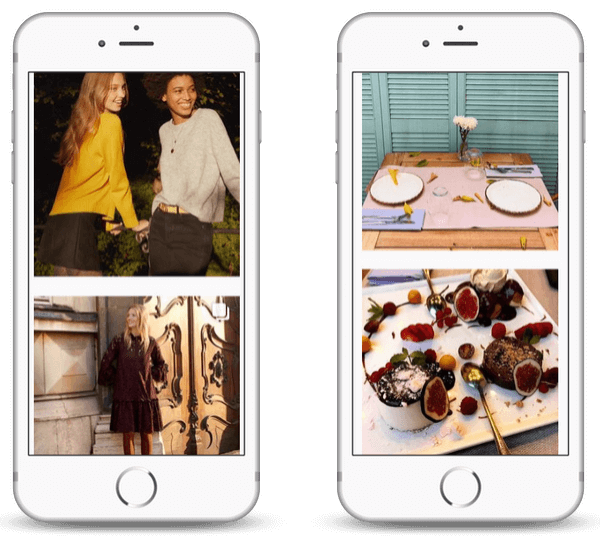 #1.5. 60% of users find new products on Instagram
Instagram found that 60% of people said they discover new products through the network.
With Instagram Explore the chances to find new ideas for your office, your home or the best present for a friends birthday are big.
#2. Instagram Usage Stats
Every day people are spending at least five minutes on Instagram. Whether they are at work or in traffic, have a break or are at a meeting; they want to know, or it is just curiosity related to what's new, what their friends are doing or what their favorite brand has posted.
Here's a list of some more specific Instagram usage statistics:
#2.1. 400M Instagram Stories Daily Active Users
Instagram users like telling stories. Stories has been wildly successful since its launch in 2016. In less than a year, Instagram reported that the disappearing content feature had 250 million daily users.
Brands have also been making good use of Stories. Instagram reported that in one month over 50% of businesses on Instagram published an Instagram Story.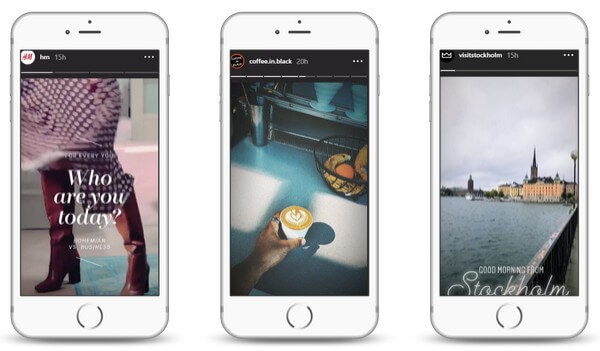 #2.2. Instagrammers share 95 million posts per day
According to Instagram, users share an average of 95 million photos and videos per day. With the steady increase in users that number is sure to grow in coming years.
You can share the posts on Facebook, Messanger, Twitter; you can email someone or copy the link and paste it into another platform.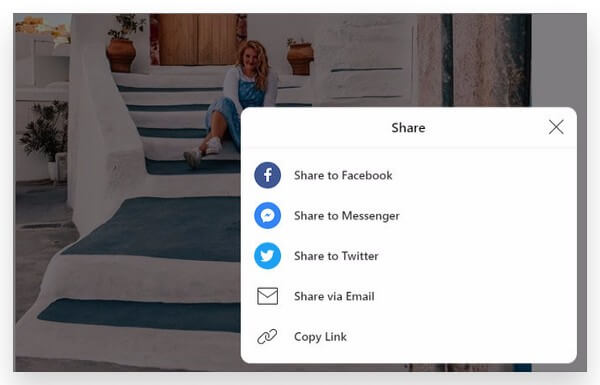 #2.3. 51% of Instagram users access the platform daily
51% of Instagram users access the platform daily, and 35% say they look at the platform several times per day.
Since Instagram Stories appeared, people are spending more time on the platform, posting or watching friends or brands Stories.
#2.4. Over 40 billion photos and videos have been share on Instagram
Since the beginning of 2010 until now, over 40 billion photos and videos have been shared on the Instagram platform.
3#. Instagram Demographic Stats
Understanding Instagram's demographics is important for audience targeting and crafting your messaging.
#3.1. 32% of teenagers consider Instagram to be the most important social network
Young people will always use what's new, try everything, and the fact that Instagram always adds something new is an advantage.
Statistics show that 32% of teenagers consider Instagram more important than Facebook or Twitter.
#3.2. 80% of Instagram users live outside of the US
For international brands or brands just outside of the US, you'll be happy to know that Instagram has active users around the world.
This stat is also important for brands who don't serve customers in other countries. Just because they may not buy from you doesn't mean they can't support or promote your page.
Keep in mind that some of your customers in the US may be from other parts of the world. According to statistics, 80% of Instagram users live outside of the US.
#3.3. 59% of 18-29 year olds use Instagram
Brands have to know that 18-29 years old are the primary users.This means it's the perfect social platform to reach a younger demographic of millennials.
However, new social media report show older generations are starting to embrace the app a bit more.
33% of 30–49 year olds use Instagram.
18% of 50–64 year olds use Instagram.
8% of people 65+ use Instagram.
#4. Instagram Advertising Stats
Instagram advertising is a method of paying the sponsored content on the Instagram platform to reach a larger and a more targeted audience.
4.1#. Most popular publishers on Instagram
Believe it or not, brands using Instagram for promoting their name or ideas gain more engagement.
This year, 9gag had the most engaging content.
#4.2. Most pictured brands
Most pictured brands found on Instagram posts were Adidas and Nike; followed by Starbucks and Chanel.
Final thought
Knowing and understanding each of these Instagram stats is useful, but it's what you do with the information that makes a difference.
Any changes you make to your strategy won't mean a thing unless you're prepared to track the differences. Instagram Analytics is essential in this case, and with a social media management tool like Socialinsider, you can make your job much more easily.
Start a free Socialinsider trial today and track your Instagram analytics! Report and analyze multiple profiles from one dashboard, quickly evaluate your Instagram performance based on the metrics that matter, understand your hashtags performance and get Stories analytics!
---
Related articles:
P.S. Can we send you an email?
Once a week or so we send an email with our best content. No sales pitches, no bullshit, and one-click unsubscribe: