Gone are the days when social media was seen as a platform to interact with friends and share your vacation photos. Social media platforms like Instagram have evolved to the point that businesses are using them to market their products and services. It is common today to find businesses engaging with their customers on social media. This has increased their business efficiency leading to customer retention and growth in sales.
Statistics show that 33 percent of internet users are on Instagram, while 90 percent of Instagram users are below the age of 35.
Another population of young Americans said that they rely on social media to follow news. Instagram sees 60 percent of their users login every day.
Companies now understand that majority of their customers are tech savvy people. That means they don't need to be at your business premises to know what kind of products or services you deal with. Customers will just search for your social media account and look for information they need. If they are interested with your product or service, they will make a purchase.
Researching competitors on Instagram can give you new insights on how to go about your marketing strategy.
With so many brands turning to Instagram, you might be wondering what is the best way to monitor competitors on Instagram. Researching competitors on Instagram can give you new insights on how to go about your marketing strategy. Remember that you share the same customer base as your competitors. Therefore, it is important you know which strategies they are using to reach their customers. Below, we are going to look at ways you can monitor competitors on Instagram:
Content strategy
Engagement metrics
Hashtag strategy
Monitor your competitors on Instagram
Content strategy
Content strategy is one of the most important parts of your social media marketing strategy. Coming up with a great content strategy can help boost your Instagram engagement.
Identify the type of posts they use
The first thing you should do is to understand what type of posts they use to reach their customers on Instagram. Different companies will use different slogans and description in their posts. However, while researching your competitors, it is important you understand the keywords they like to use in their posts.
In addition to keywords, you can look at vocabulary they use in their posts and the length of captions. The ideal length of caption for maxim engagement results is 138-150 characters.


Want to track your competitors past data? Socialinsider.io gives you the past data - profile growth and posts - since the day the profile was created.
Frequency and best time to post
For you to come up with a successful social media campaign, it is important you understand the frequency of posting by your competitors. Use Instagram tools like socialinsider.io to understand when your competitors are posting and what results they get in terms o level of engagement.
These findings will help you refine your posts so that you know the best time to post your content. In addition you can research the types of filters your competitors are using.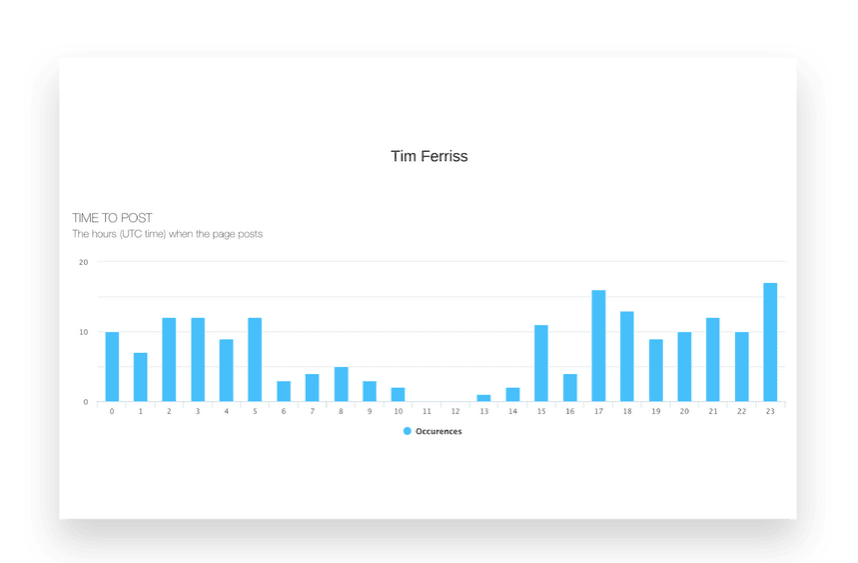 Engagement metrics
You can look at your competitor's engagement metrics, in particular engagement by post. Use proper tools and find out:
the engagement evolution over time
the engagement on each type of post: image, carousel or video
the sum of interactions on each type of post.
Apply these insights to improve your brand engagement and enhance audience growth.


Types of hashtags your competitors are using
If you want to gain a competitive edge over your competitors, start by looking at the trending topics in the industry. By looking at the hot topics in your industry, you will be able to come up with an effective marketing strategy by tailoring your posts to address prevalent concerns.
For your content to be discovered by customers, it is important you know what types of hashtags you should use.
There are different types of hashtags like branded hashtags and community hashtags (such as #HealthyEating or #CatsOfInstagram) you can use to categorize your content on Instagram.
You can monitor your competitors to know the right hashtags you can use in your content to reach a larger market.
It is also important you know influencers or active users who post on Instagram using your competitor's hashtag. This will help you know which hashtags to use in your posts. If you use the right combination of hashtags in your content, you can make your brand easily discoverable, thus increasing your Instagram engagement.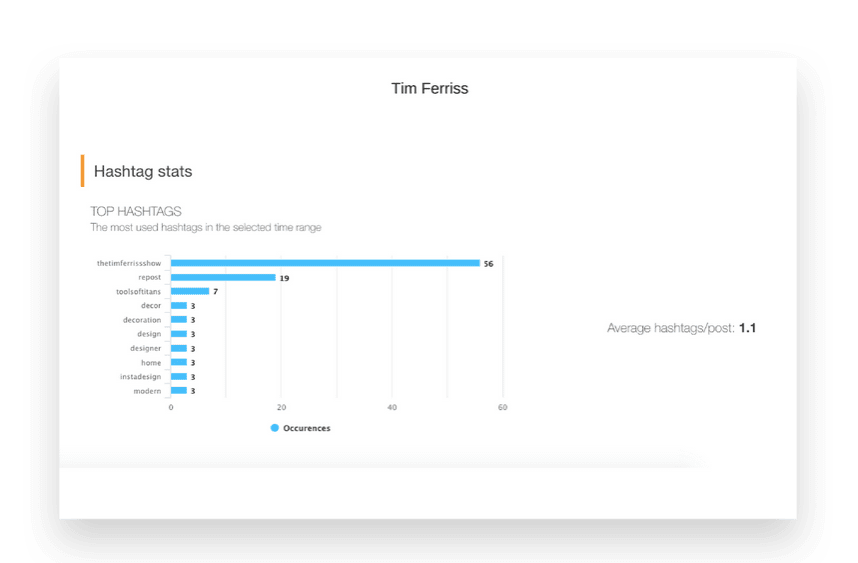 Final thought
Instagram engagement with brands is 10 times more than Facebook and 84 times more than Twitter.1
Since it first started back in 2010, Instagram has enjoyed a lot of popularity among social media fans. When it comes to number of active users, Instagram is ranked second only behind social media giants Facebook.
Statistics show that Instagram has over 600 million monthly active users, and over 400 million daily active users. The average Instagram user spends about 25 minutes on this platform.
Other research show that Instagram is growing five times faster compared to other social media channels in the United States.
Come 2018, the number of users in the United States is expected to go beyond 100 million. Because of this, marketers are turning to Instagram to take advantage of millions of customers available on Instagram. According to research, 50 percent of leading brands are using Instagram to engage with customers with that figure expected to rise to 71 percent come 2018.
In fact, Instagram engagement with brands is 10 times more than Facebook and 84 times more than Twitter. Instagram witnesses over 100 million posts every day, over 70 million photo uploads per day and over 4.2 billion likes every day.
If you want to improve your social media marketing and increase your engagement, it is important for your brand to do a competitive analysis on Instagram. Gain new insights on what competitors are doing and new ways you to improve your own marketing strategy.
Start a free Socialinsider trial today and track your Instagram analytics! Report and analyze multiple profiles from one dashboard, quickly evaluate your Instagram performance based on the metrics that matter, understand your hashtags performance and get Stories analytics!
---
Related articles: