Facebook Pride Reactions - Find out how your competitors' fans react to the gay pride month
Last month Facebook added a new kind of reaction to posts: Pride Reactions - the new little rainbow which can be used in response to posts or comments.
In June, Facebook users could react to other people's comments or posts with Pride alongside Like, Sad, Angry, Wow, Haha and Love. Facebook announced that the rainbow would be available to some markets with pride celebrations and for people who like the company's LGBTQ Facebook page.
You can see in the socialinsider.io app the pride reactions for the pages you monitor. You'll find this feature in several places around the dashboard:
In the post view where you have a breakdown of the reactions types: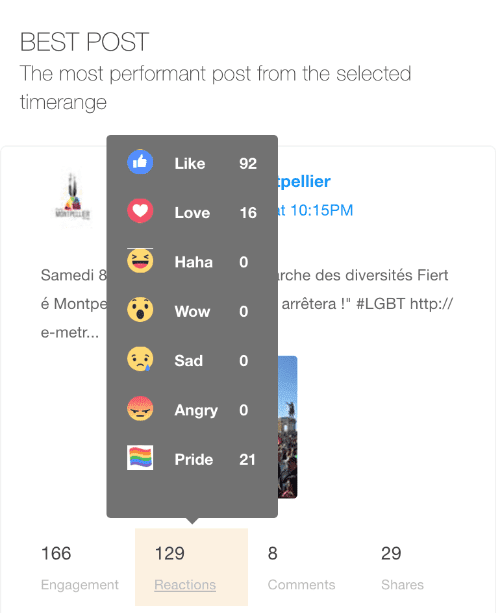 In the posts tab where you can sort by reaction type - you can view the posts with the most pride reactions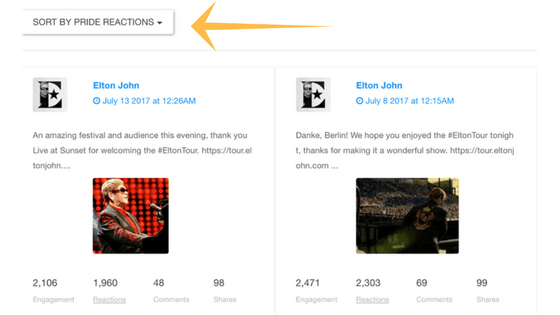 In the fans tab where you can see the fans that reacted with 'pride' to the page's posts in a selected timeframe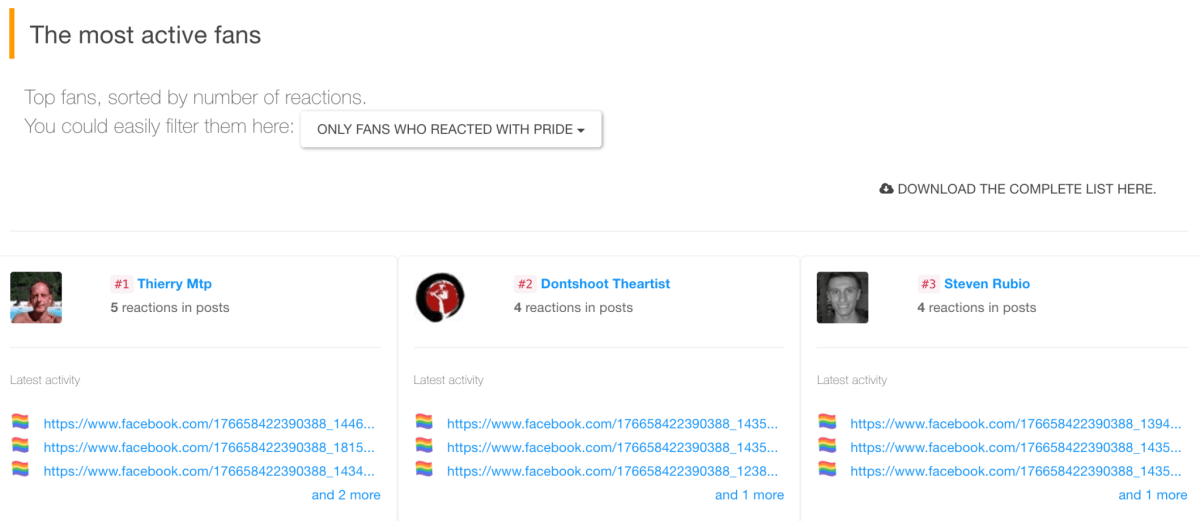 In the histogram which shows the types of reactions daily for every post: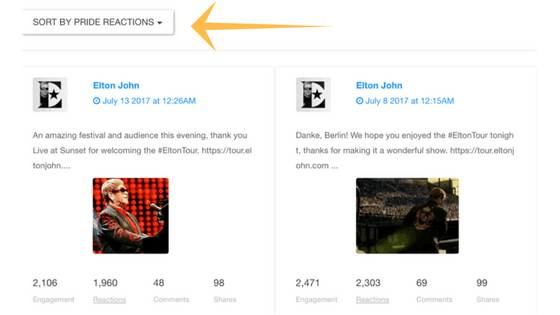 These changes take effect starting the 13th of July. Posts scanned from this release on will have the pride stats. Past posts and history scans do not take this change into account. One way to view the historical pride info is to rescan the page for which you want this info. Just delete it and re-add it and it will have the pride reactions stats.
This feature won't be available though in some countries whose attitude towards homosexuality is negative like Egypt, Palestine, Russia, and others.
Other pride features offered by Facebook are an invite to add a pride-themed profile picture, some masks, and frames offered by the Facebook camera and pride-themed stickers and frames in Messenger and Instagram.
Start a free Socialinsider trial and get in-depth, easy to read graphs displaying your Facebook insights like
followers' evolution, average engagement rate per post, reach, impressions and history data. Research your competitors on Facebook and optimize your page's growth.
---
Related articles:
P.S. Can we send you an email?
Once a week or so we send an email with our best content. No sales pitches, no bullshit, and one-click unsubscribe: