Andy Crestodina is co-founder and strategic director of Orbit Media Studios - an award-winning web design company, and top-rated speaker at national conferences.
Also, the author of one of the best content marketing books: Content Chemistry: An Illustrated Handbook for Content Marketing.
Through my conversation with Andy, I discovered how Orbit Media's journey started, what he learned over the years, what advice he has for entrepreneurs, and how he sees the future.
Co-founder and strategic director of Orbit Media Studios
1. Maria: How does your day-to-day schedule look like?
Andy: 5:30 am Wake up before the family. Brew some coffee and start writing. Ideally, I write for an hour before I check email.

7:00 am Wake up the little ones (they are 1 and 3 years old), make breakfast and clean up. Then walk the little boy to school (it's one block away) and then ride my bike to the office (it's four blocks away)

8:45 am. Start the day: email and meeting prep.

9:30 am. Meetings begin — client service meetings, sales meetings, webinars, and podcasts. I average eight meetings per day unless I have an off-site client meeting or speaking engagement. I do 1-3 speaking engagements (including webinars) per week. Between meetings, I handle email and calls.

5:15 pm Close the laptop and head home — playtime, dinner, reading.

9:30 pm Bedtime. Reading. Sleep.

I also do 6-8 hours of the week per weekend, which is always writing/researching articles or presentation preparation.
2. M: Describe yourself as a professional, what makes you succeed, what do you try to change or improve?
A: The key to my success is to let go of control.

I have a VA who watches my inbox and LinkedIn. I have a CEO who runs the company. I need other people to take on significant roles so that I can focus on what I'm best at teaching, writing, analysis, sales, and high-level client service.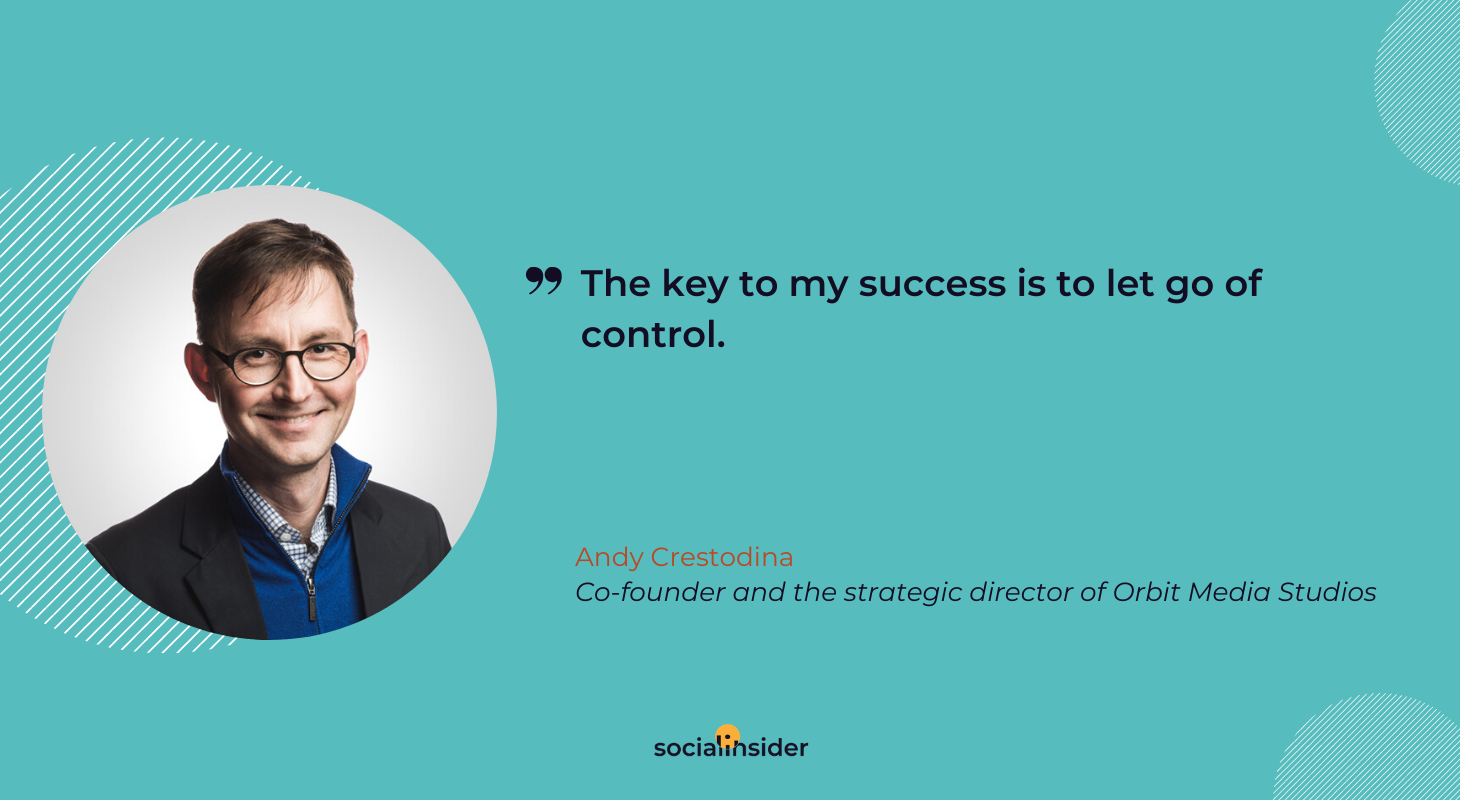 3. M: You are the Chief Marketing Officer and Co-Founder of Orbit Media Studios. How did it start?
A: It wasn't a well-considered plan. I just wanted to build websites, and my friend was already doing it. We started in early 2001, which was terrible timing. First, the tech bubble burst, then came 9/11. It was a very slow start.

But we kept at it, focused on organic growth, hired a few smart people, found a few clients ...and kept going.

Orbit Media is an example of the kind of success you can find if you stay focused on one service in one place for the long haul. Never give up!

Plans are important. Persistence is critical.
4. M: What's your advice for young entrepreneurs?
A: Polish your profiles. To be successful, you'll need help from others. And before anyone partners with you, they're going to look you up. What will they see? You're LinkedIn profile.

The most important thing here is your picture. Make it a good one. Here's a set of critical tips for your profile picture. It's about context, lighting, composition, and expression.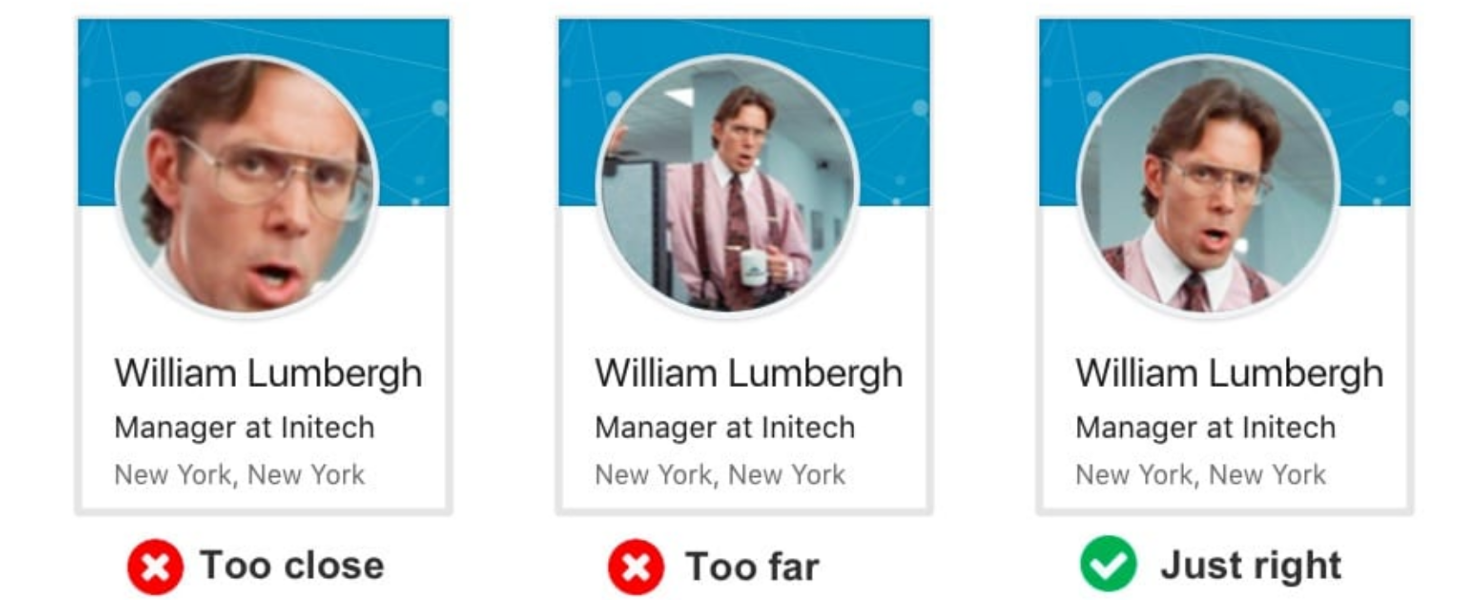 5. M: If you could go back in time, to the founding of Orbit Media, and give yourself one piece of advice, what would it be?
A: Publish long-form, how-to content, and original research regularly.

I didn't start writing until 2007, and I didn't go deep into content until 2011. Had I started this even a few years earlier, I could have built a much larger audience much faster.

The individuals and brands that were early to go big on content and get active on social media have enormous followings and rankings today. Everything is a little easier for them.

6. M: In your opinion, what makes an excellent professional? Must-have qualities.
A: Curiosity and persistence.

The most successful people I know tend to observe things, have questions, look for answers, and then keep digging until they find insights. They keep looking. They're investigators and researchers.

If you're not curious ... if you're not that interested in the world around and what makes it the way it is, you're not likely to get smarter. You're less likely to be a successful professional.

And if you're not persistent ... if you don't keep working to solve problems, you're not likely to get to the best answers. Or you'll give up after an early failure. You won't keep stretching yourself, your patience, and your focus.

The best professionals are the same as everyone else, but they are also aces in these two aspects.
7. M: You've written hundreds of articles on content strategy, search engine optimization, social media, and analytics. Could you share some "secrets"?
A: This one took me a while to figure out.

A successful sales page (not a blog post, homepage, or about page) is composed of three elements:
Answers to the visitors top questions
Evidence to support those answers
Relevant calls-to-action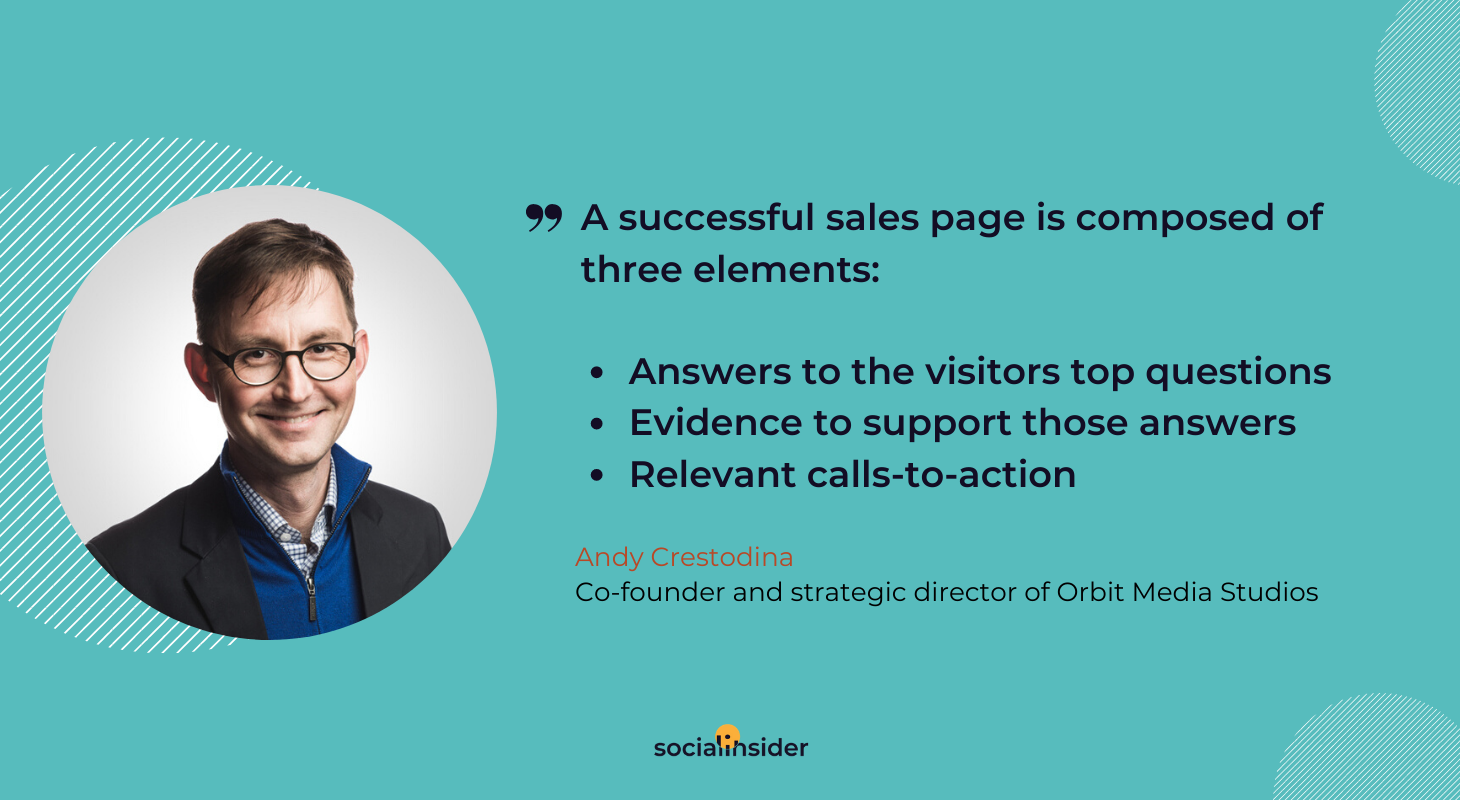 A: It sounds simple, but it's very powerful. And it's not common.

You can find product and service pages all over the web that fail to answer top questions (and leave objections unaddressed). They don't include testimonials, case studies, or statistics (leaving marketing claims unsupported). They don't have a CTA anywhere on the page (Contact Us is not a call to action)

This is the anatomy of a high-converting page: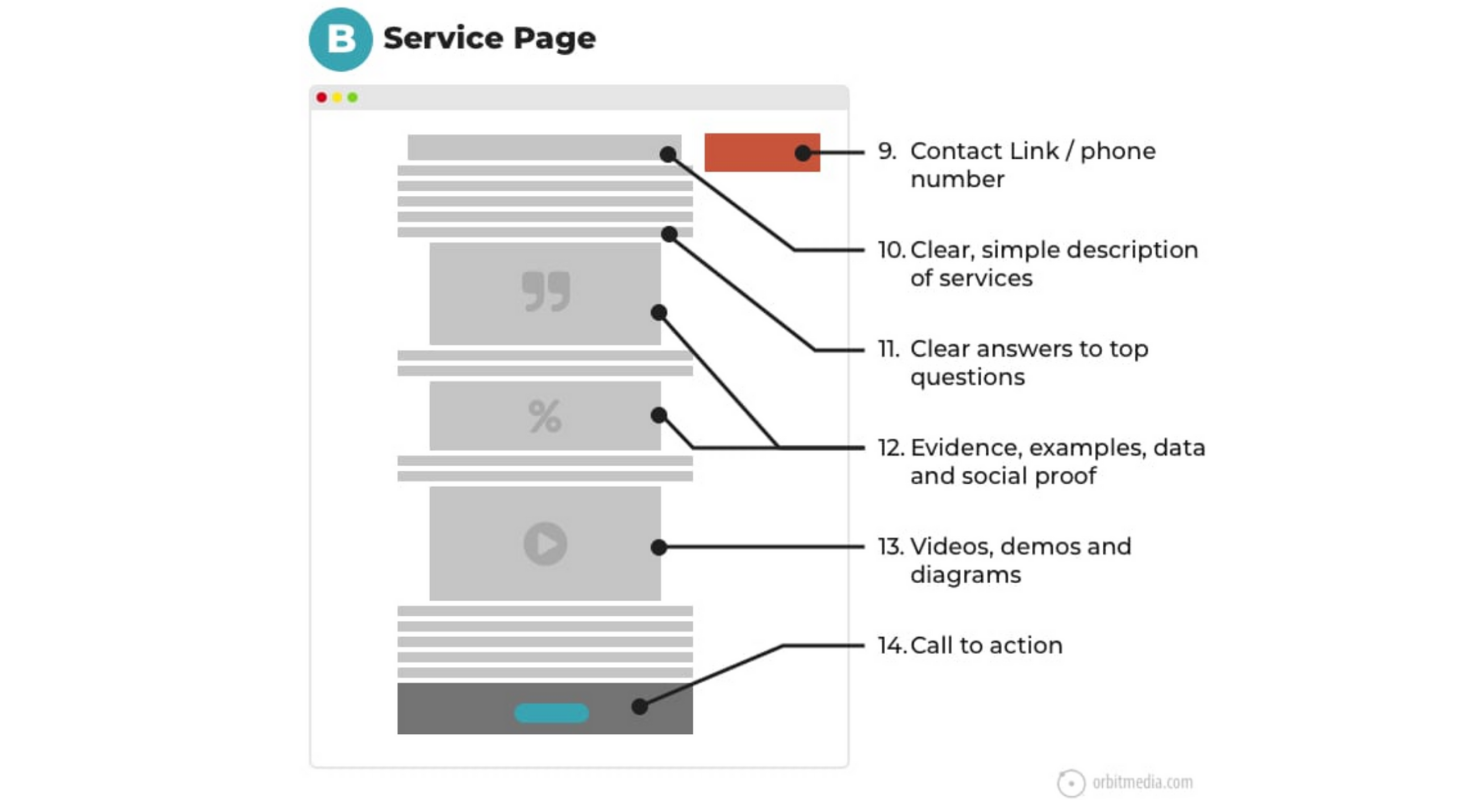 8. M: You are the author of Content Chemistry: The Illustrated Handbook for Content Marketing. Tell me more about the book.
A: It began as an experiment to prove that you can "blog into a book," which is an opportunity open to any blogger. Here's how it works.

Start by making an outline of everything you know about a topic. (table of contents)
Next, fit all the content you've ever published on that topic into that outline (first chapters)
Find and fill the gaps by writing and posting new articles (more chapters)
Finally, when the outline is mostly complete, start fitting the pieces together. Rewrite chapters to make it flow. Update anything that's out of date. Remove anything redundant. Shape into one cohesive piece (final draft)
Write the intro. Send it to an editor. Send it to a designer. (production)
Print!

Today it is in its fifth edition. It's used as a textbook by universities around the country and as a training tool for marketing teams around the world.

This is one of the many five-star reviews on Amazon. Notice how it mentions the blog.
Amazon: "This is the best book on online content marketing with plenty of practical tips on implementation. If you want an online version, you can go to Orbit Media blog. They have all this material there and well."
9. M: Many social media managers are using your content for inspiration. How do you deal with other companies "stealing" your content?
A: For blatant plagiarism, send a letter from a lawyer. But more often, it's just a lack of attribution, in which case, it could be an opportunity.
If you think of "stolen" content as a quote without attribution, you can write to the editor and ask them to link back to the original. This is even possible with images.
Take any chart or diagram from your content and use Google Image Search to find people who have used it.
Check each one. No link? Reach out and ask that they add an image source link.

There's no benefit in starting fights. There are significant benefits to encouraging copyright violators.
10. M: What's next? Plans, goals, dreams?
A: More!

We're growing our little agency. We're adding team members and services. We're rewriting the book. We're increasing the size of our events. It's been 19 years, and we're just getting started.
Final thoughts
This article is part of a series of interviews with social media strategists where we're trying to define what skills you need to develop for this job.
---
Related articles