With over 10 years' experience, Alex Ross is the Director at Redtorch, a sports marketing agency that believes every sport is for everybody.
He is a film lover who enjoys traveling the world, meeting new people, and making life-long friends.
His ultimate goal is to produce work that results in positive social change.
Alex Ross: We work with organizations to share their passion and inspire action around the world.
Discover Alex's story!
Director at Redtorch - a sports marketing agency
1. M: What does your day-to-day schedule look like?
Alex: I wake up at 6.45 am and always have 1x hour to myself - either reading or exercising. I then try and set a clear and relatively short list of priorities to accomplish that day.

Redtorch provides itself on being "Agile," so my working day is always quite varied, but will usually involve the following:

Offer support to members of the team (only if they want it!)
Work with Redtorch CEO Jonny Murch to "think different" about the future. Specifically, how can Redtorch be the agency of the future, how we can continue to relentlessly serve existing clients while working with new organizations that fit with our company values.
Drink lots of coffee ☕️
Walk my dog (a Cavapoochon) 🐶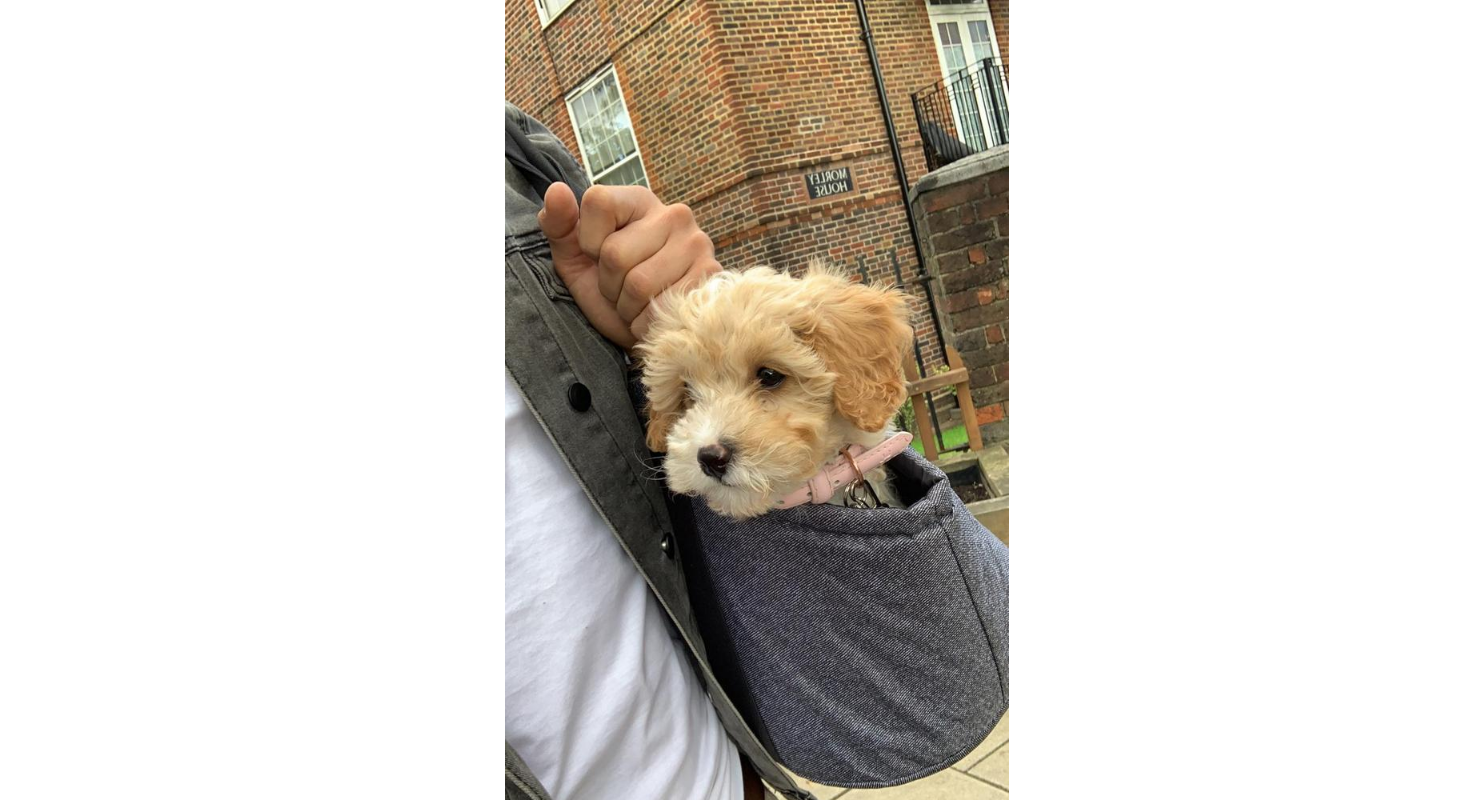 2. M: Describe yourself as a professional, what makes you succeed, what do you try to change or improve.
Alex: What makes me succeed?
I always try to follow the following principles (and try to instill these into everything we do at Redtorch, and for our clients):

Be brave
Be authentic
Be quiet (listen)
Be patient
Be consistent

What do I try to improve?
Everything! I'm constantly learning new things and trying to become a better person and professional. I think the two are intrinsically linked - if you're a happy person, it rubs off on your work.
3. M: You are the Director Redtorch. How did it start?
Alex: I've worked at Redtorch since 2009.

At the time, the company's primary focus was to deliver SportAccord - the world's biggest sports convention.

Then, in 2014, I was involved in a management buyout that saw me take minority ownership of Redtorch with Chris Argyle Robinson, with Jonny Murch becoming the majority owner.

This was also when Redtorch pivoted into what it is today - a sports marketing agency full of sports-obsessed data fanatics, strategic thinkers, and creative communicators.
4. M: In your opinion, what makes an excellent professional?
Alex: Must-have qualities.
I mentioned it in a previous answer, but I think the following are essential qualities:
Be brave, be authentic, listen, be patient, be consistent.
5. M: I saw you work closely with organizations to share their passions and inspire action around the world. Can you tell me a campaign that you made for one of your clients?
Alex: We're in the middle of delivering a campaign for the International Equestrian Federation (FEI) called #ForThe LoveOfEquestrian.

To summarise the campaign:
There were long faces at the FEI when lockdown struck.
They waved goodbye to the Olympics and World Championships, mourned the cancellation of 800+ events, despaired at the loss of 8.2m CHF revenue, and wrung their hands at having 60% of their workforce furloughed.

Produced in a 3-week burst of creative energy, #ForTheLoveOfEquestrian features incredible stories from elite athletes and everyday riders.

This campaign is:

filling the void created by canceled events
telling stories to cheer the heart and re-energize the community
inspiring millions of fans worldwide
6. M: How do you measure the success of your agency?
Alex: Two key measures:

Staff satisfaction
Client satisfaction
7. M: What are the three key ingredients that define your agency performance? Why should brands choose your agency?
Alex: Many great agencies are doing great work, so it must be hard for clients to choose the right Agency for them.

I believe three key ingredients every great Agency must have - and that I'd like to think we have at Redtorch: Expertise (essential), Effort (expected), Attitude (exceptional).

All three rely on one thing: PEOPLE.

To quote David Ogilvy:
"It's only the people who matter, nothing else."

Ultimately, Redtorch wants to be viewed as a partner, not a supplier, and we always find time to talk work over a drink!
8. M: What's the biggest lesson you've learned over the years?
Alex: Employ great people and create an environment for them to succeed.
9. M: What impact did COVID have on Redtorch, if any?
Alex: Like most agencies, COVID has had a significant impact on Redtorch. We're a sports marketing agency, so the lack of live sport hasn't been ideal!
But it has forced us to 'think different.'
We had a decision to make:

feel sorry for ourselves and complain about the situation being unfair…
or
...live our company values, accept things will be tough for a while, and use the time to support our staff and clients.

We chose the last one.
10. M: What's next? Plans, goals, dreams?
Alex: Our immediate plan is to continue supporting our clients during an incredibly tough time for them. Our goal is always the same: to produce work that results in positive social change.

As for a dream:

When people think of a passionate and inspiring sports marketing agency, they think of "Redtorch".
Final thoughts
This article is part of a series of interviews with social media strategists where we're trying to define what skills you need to develop for this job.
---
Realted articles